Our stay in Valladolid was primarily to use it as a base to go and visit the Mayan ruins at Chichen Itza – but of course while we were there it was mandatory for us to engage in our favourite pastimes of eating and drinking and being tourists…
First stop was the main square – which like most main squares in Mexico had a very impressive church on it.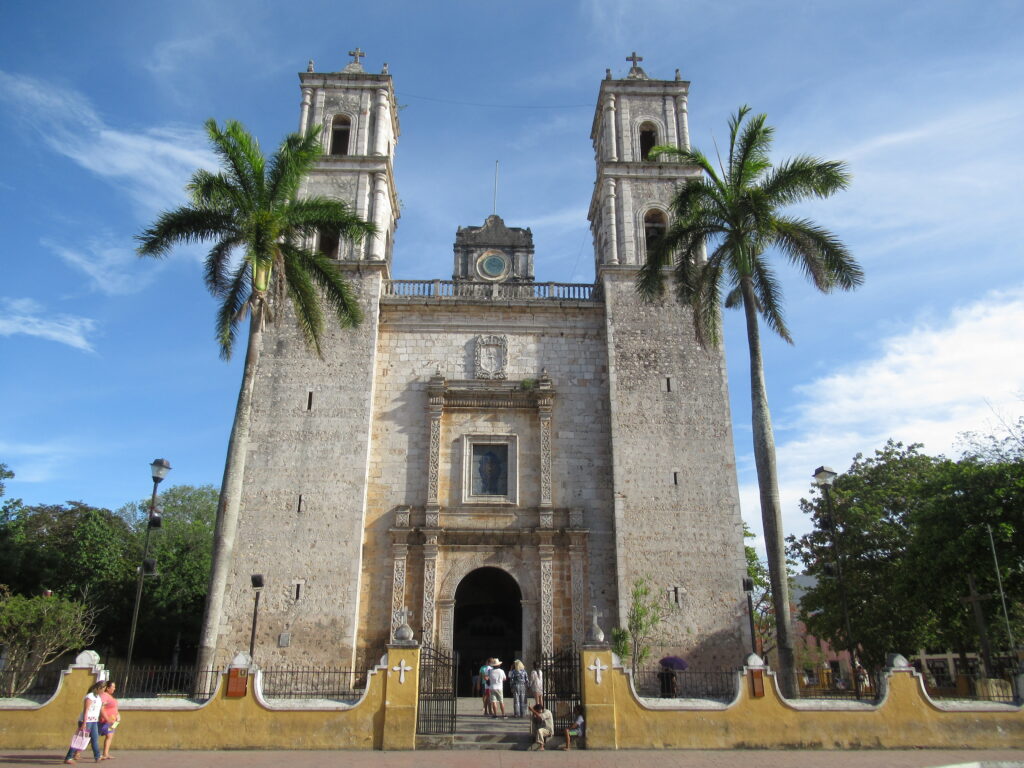 Next stop – tourist photo on the main square! Yes, something strange had come over us in Mexico and we were overcome by an uncontrollable urge to take tourist pics…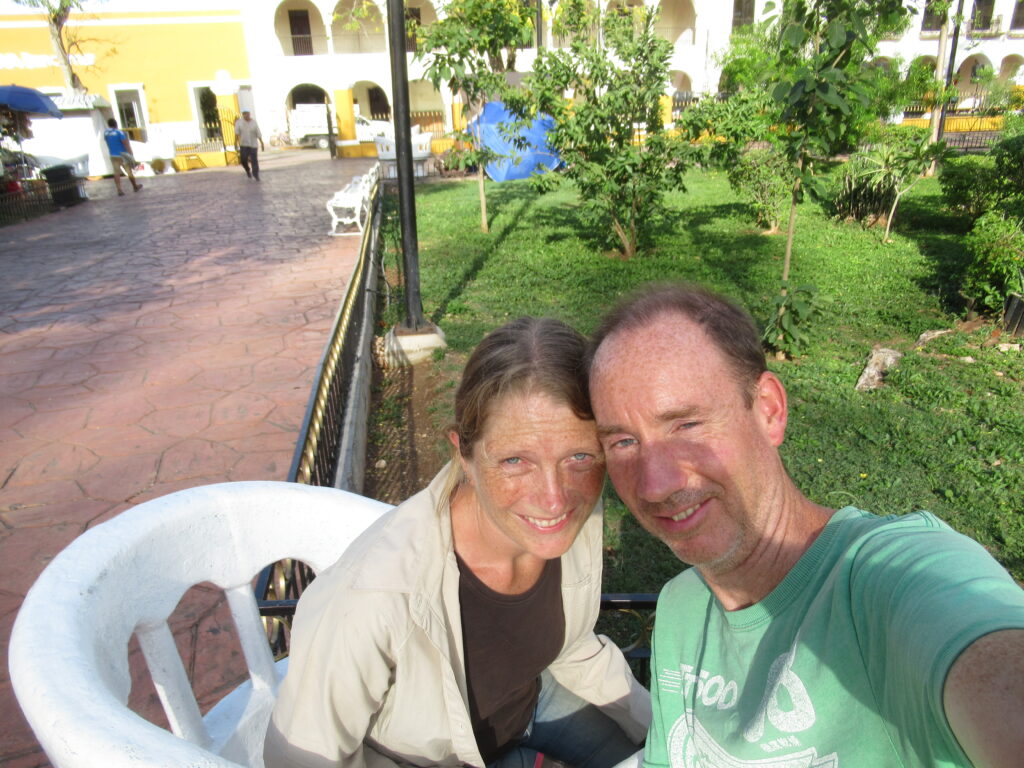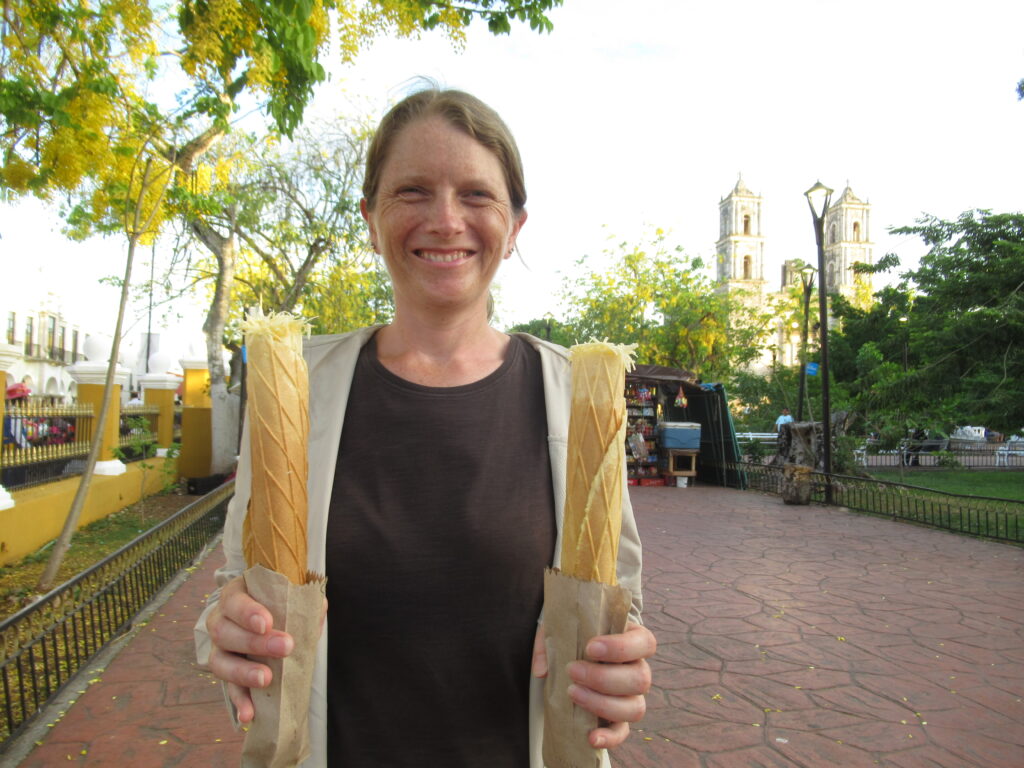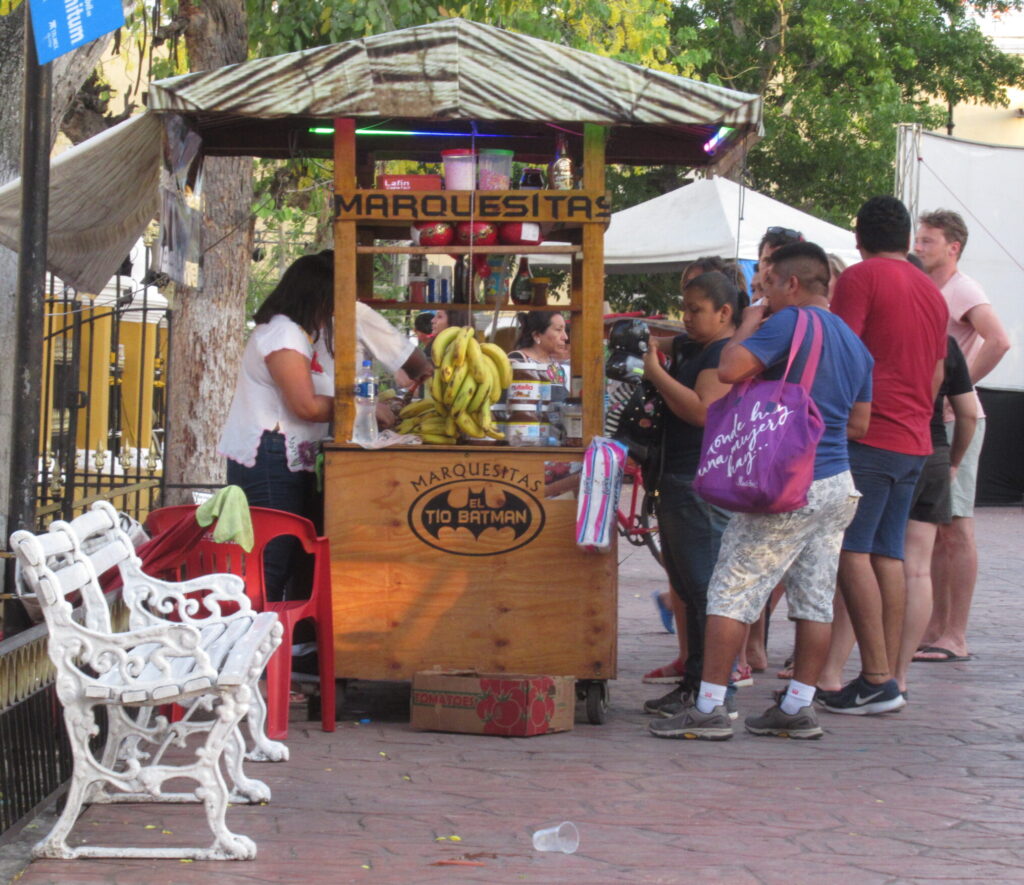 Moving on in search of more tourist photo opportunities, we discovered some colourfully decorated streets, some cool buildings, and some skeletons…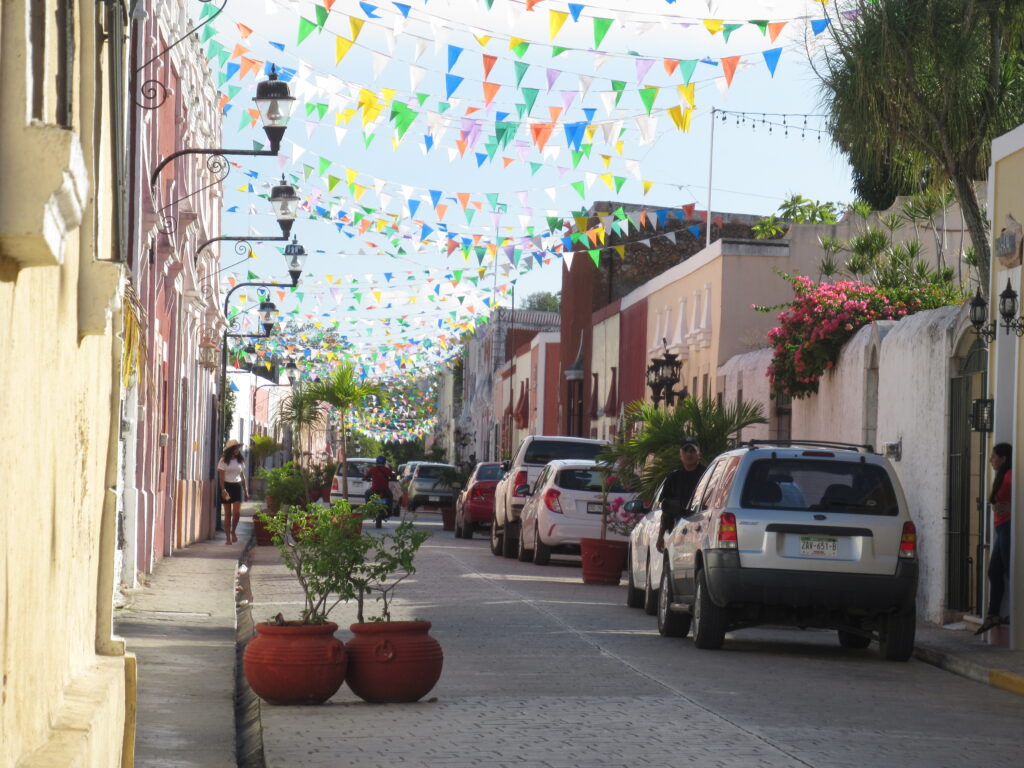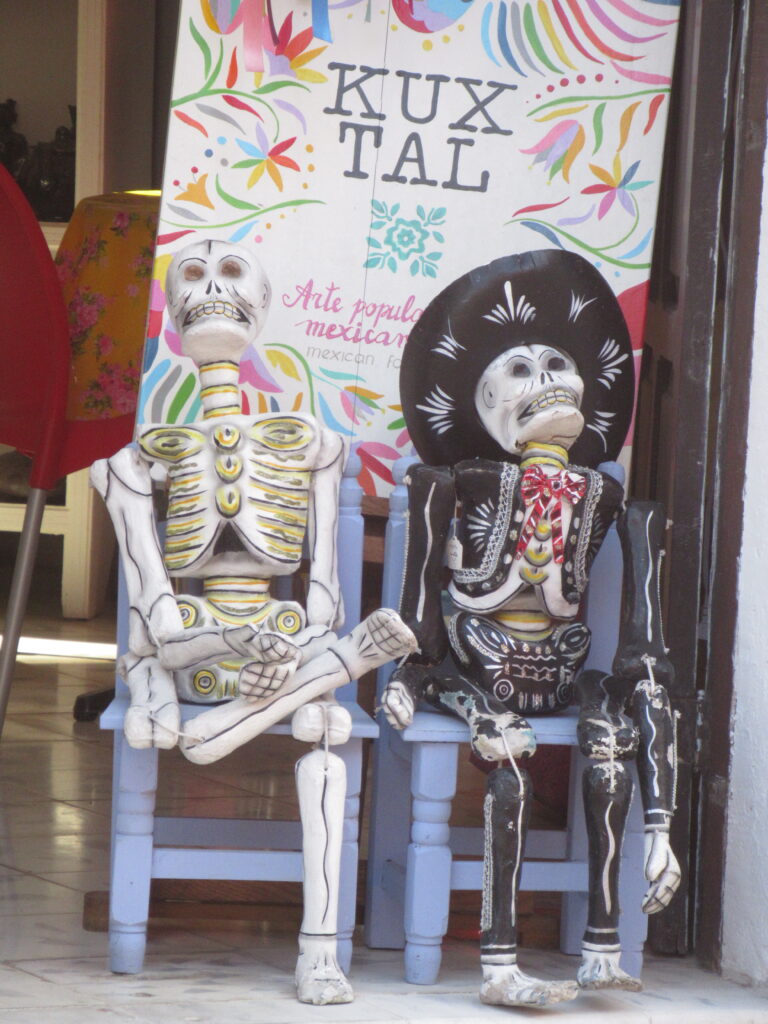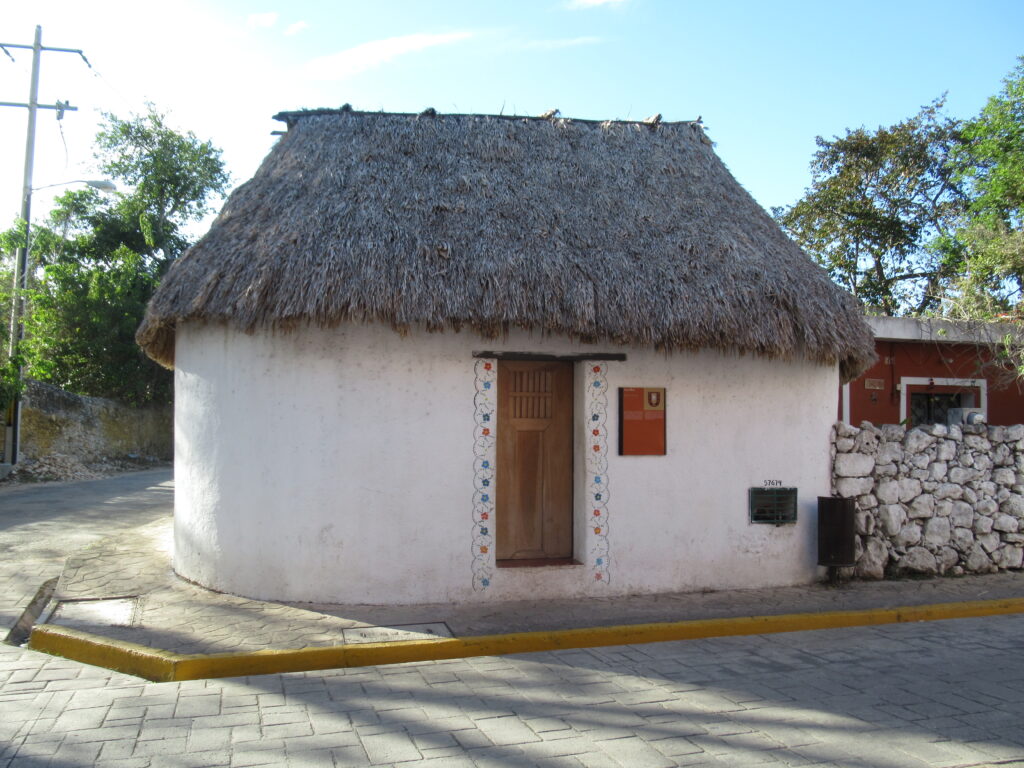 It wasn't long before we came across the most important site in Valladolid – the site of the sacred letters… a must-see in every Mexican town!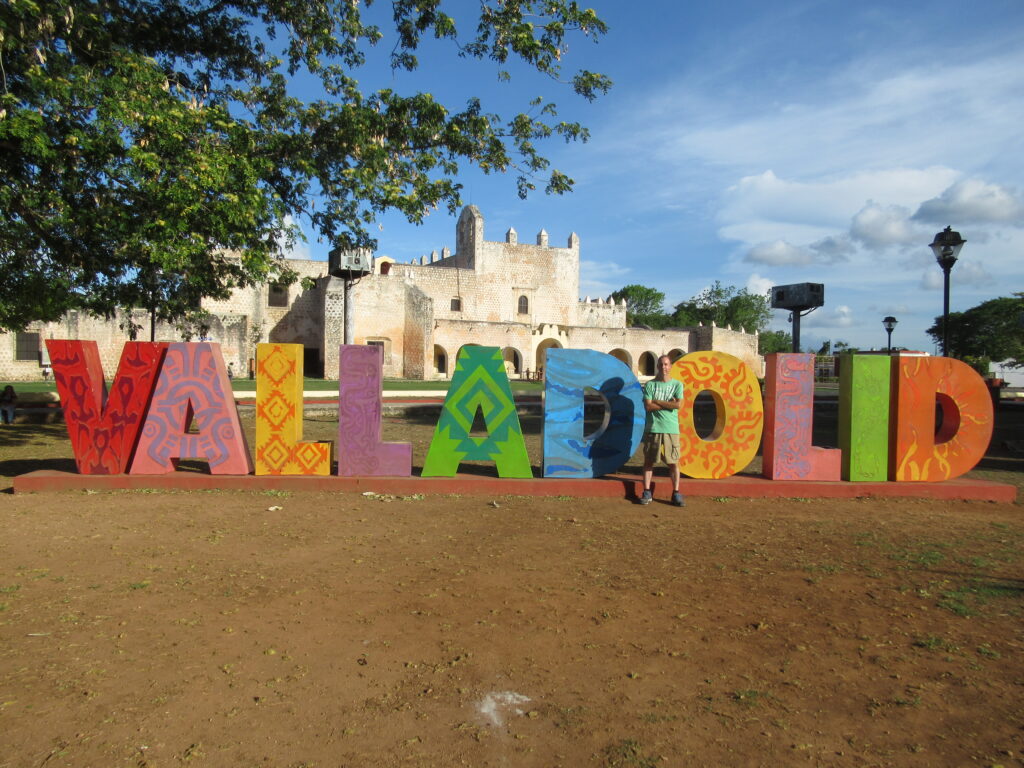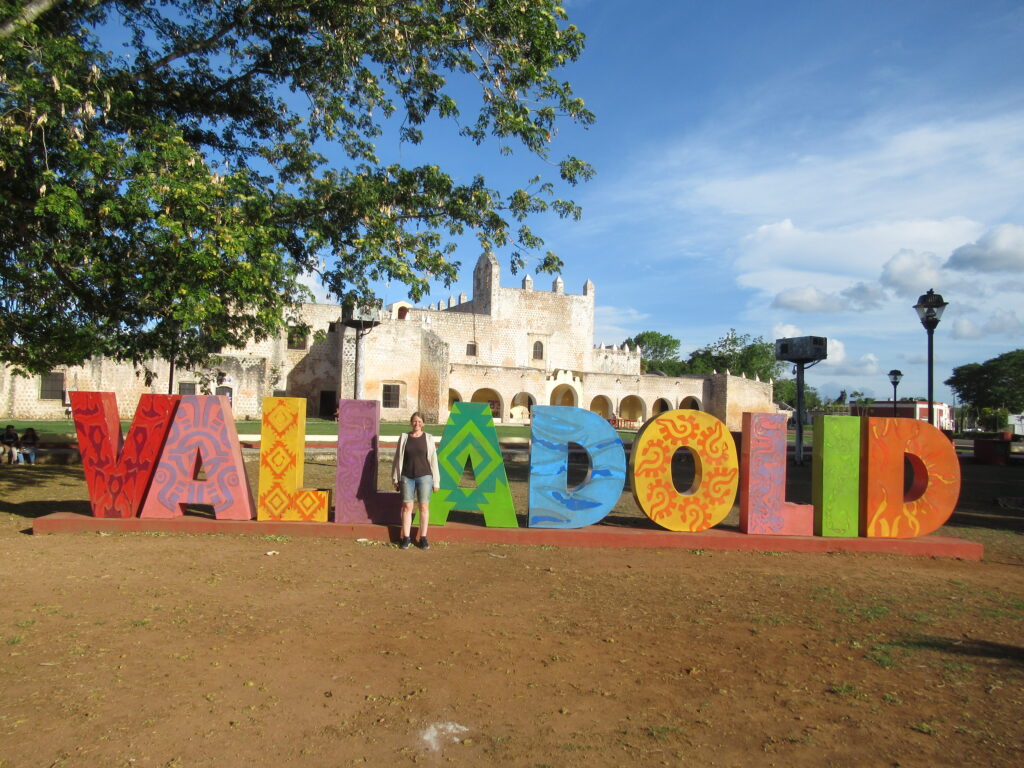 The sacred letters exert a mysterious power, and unfortunately we lost control of ourselves after this…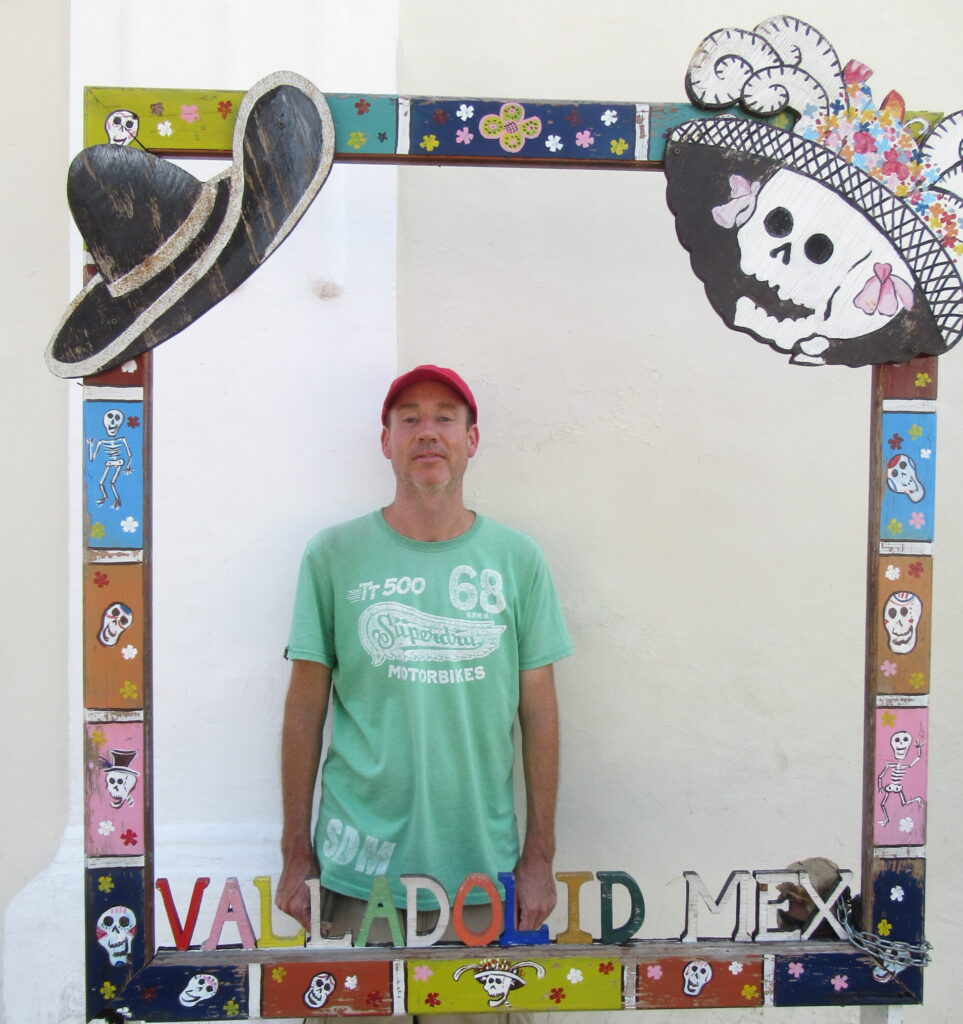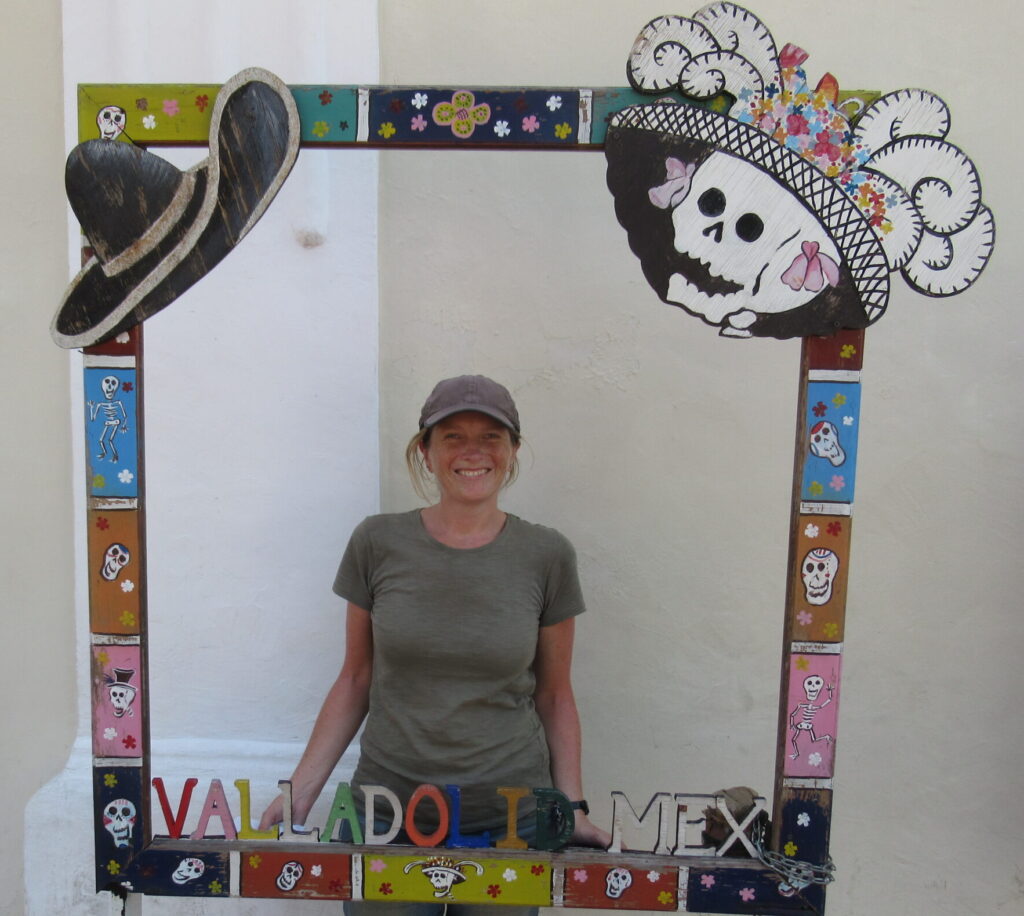 After we came to our senses we did a bit more exploring and found a few more interesting buildings around town.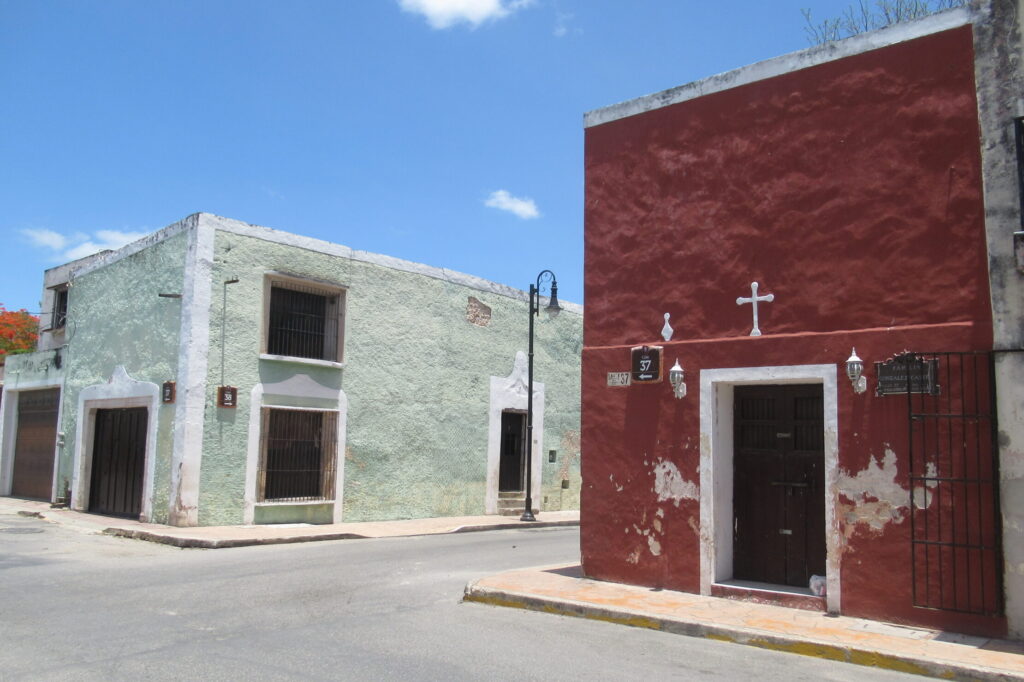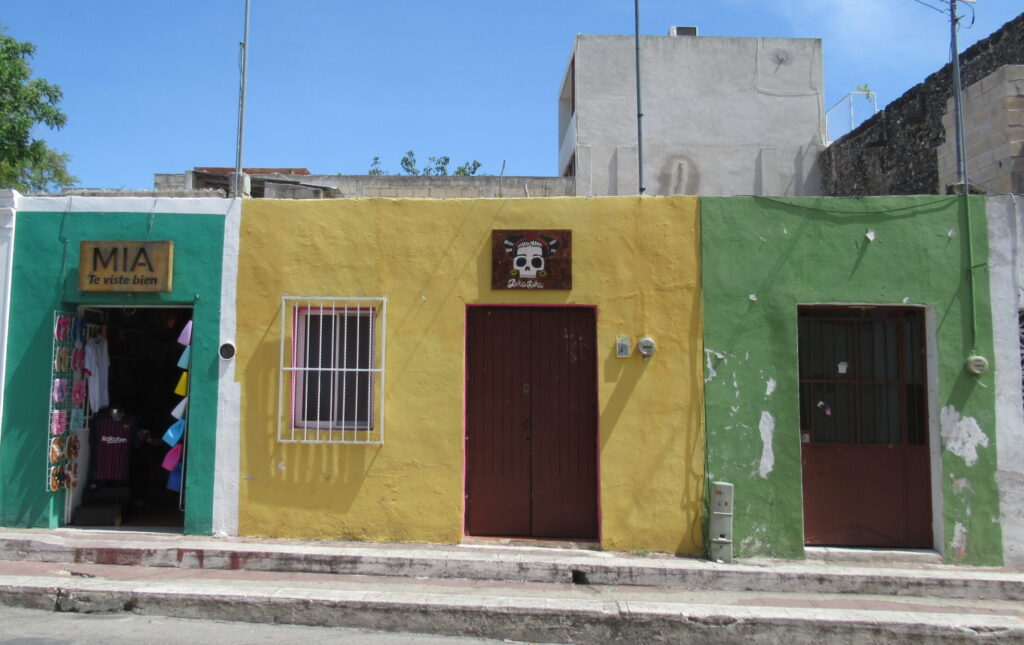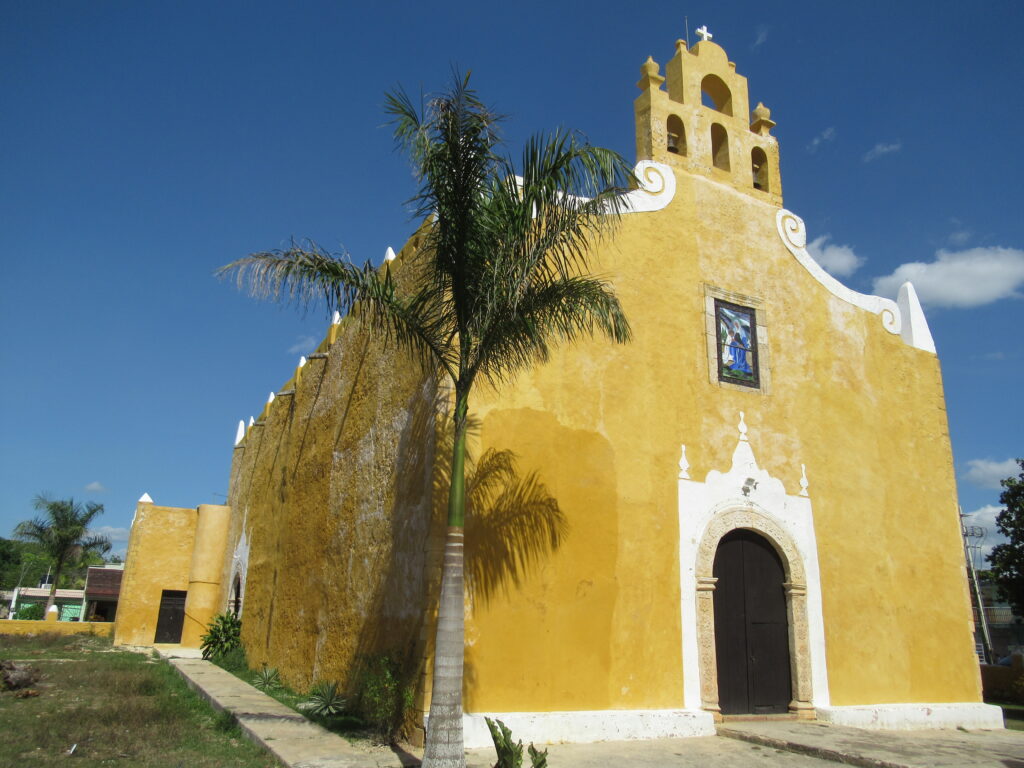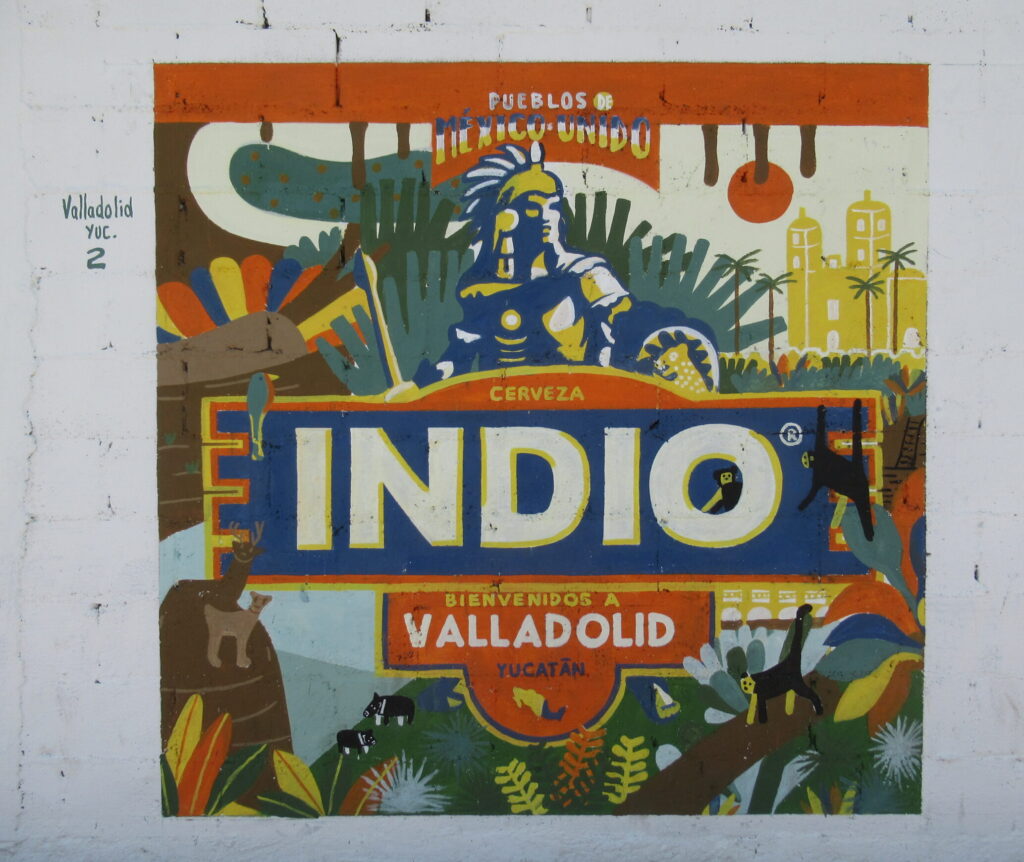 OK, so now on to even more important stuff than tourist photos… yes, FOOD! 🙂
Valladolid had a good selection of eating places, and our first stop was a kind of 'food court' place that had lots of different windows to buy your lunch from, and one large seating area in the middle. After much wandering around and a very thorough decision making process 🙂 – we opted for a set menu from 'Loncheria El Amigo Casiano'.
It did NOT disappoint – we got breaded chicken, rice, chips, avocado, radish, pickled cabbage, frijoles, and tortillas.  It also included a large melon juice. It was served with so many tortillas, that we couldn't eat them all – so we wrapped them in a napkin and took them away… (I think that's allowed 🙂 )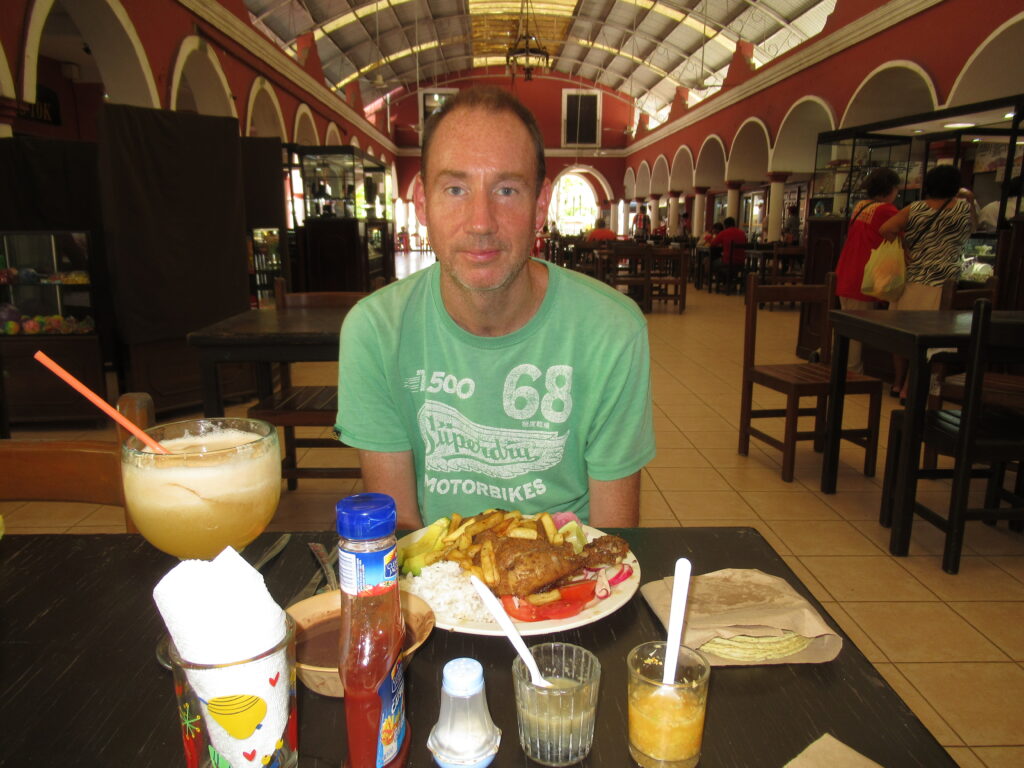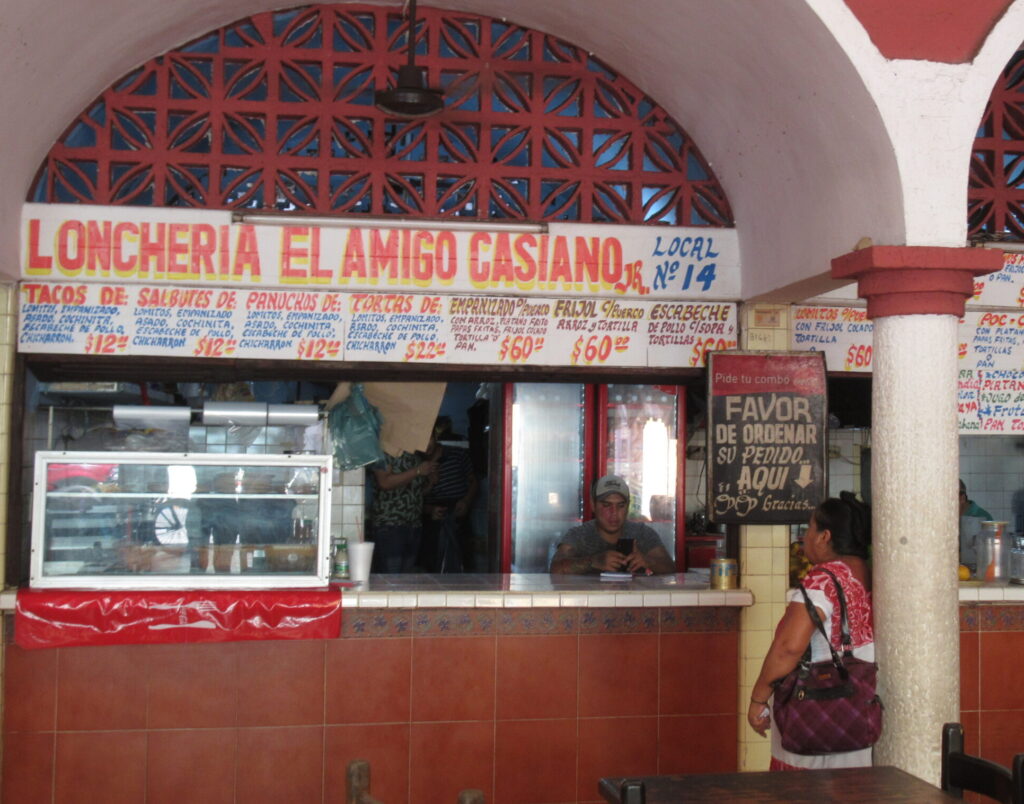 And FINALLY – Valladolid had one last thing to offer – and this was our favourite of all! Yes, something even better than giant plastic letters and chicken lunches! What could that be? It was in fact a 'cenote'.
For those of you who don't know, a cenote is a giant sinkhole which is formed when the limestone above it collapses and exposes the groundwater underneath. The end result is like a giant stone pit/cave underground, which is full of water. The Yucatan peninsula is famous for them, and some of them are so large that they have been converted into swimming areas.
Valladolid has one right in the centre of town, which is called 'Centote Zaci' and is open to the public for a small fee. It has a restaurant attached to it and they have carved out stairs so that you can get down to the water. Cenotes are usually VERY deep, and this one also had some ropes strung across it – which I found very handy to hold on when I got tired of treading water.
It was WAY more beautiful than we imagined it would be, and half the time that we were there we had the whole place to ourselves. 🙂 The only negative was that CC got nibbled by black catfish while she was in there. But surely that's part of the fun! 🙂 (CC says that it's not…)
So, I'll leave you with a selection of pics from the lovely Cenote Zaci…