Pretty much everyone who comes to Tulum takes a day trip to check out the famous Mayan ruins nearby. They are set on a clifftop by the ocean and so have a very dramatic setting. They are VERY popular and Tulum is full of tourists – so it's recommended to arrive as early as possible before billions of people arrive in massive groups. It's also a very compact site, and so it gets crowded very quickly.
With this in mind we set off on our bicycles (provided free by our hostal! 🙂 ) to arrive when it opened at 8am. The ruins were around 5km from where we were staying and obviously we are not quite as fast at cycling as we estimated – we arrived at 8.15am. Still – pretty early and not many visitors yet. 🙂
The ancient Mayan city at Tulum was one of the later Mayan establishments and was at its peak in the 14th and 15th centuries. It also managed to survive for around 70 years after Spanish colonisation. Many of the buildings are quite well preserved.
We enjoyed our stroll around the ruins very much – it was quite different from the other Mayan ruins that we had seen, in the sense that it was very small and compact and was located on a cliffside. Our favourite building was the 'temple of sun and wind' – probably because it was located on the clifftop and looked great with the sea as a background. It served as a lookout post out to sea.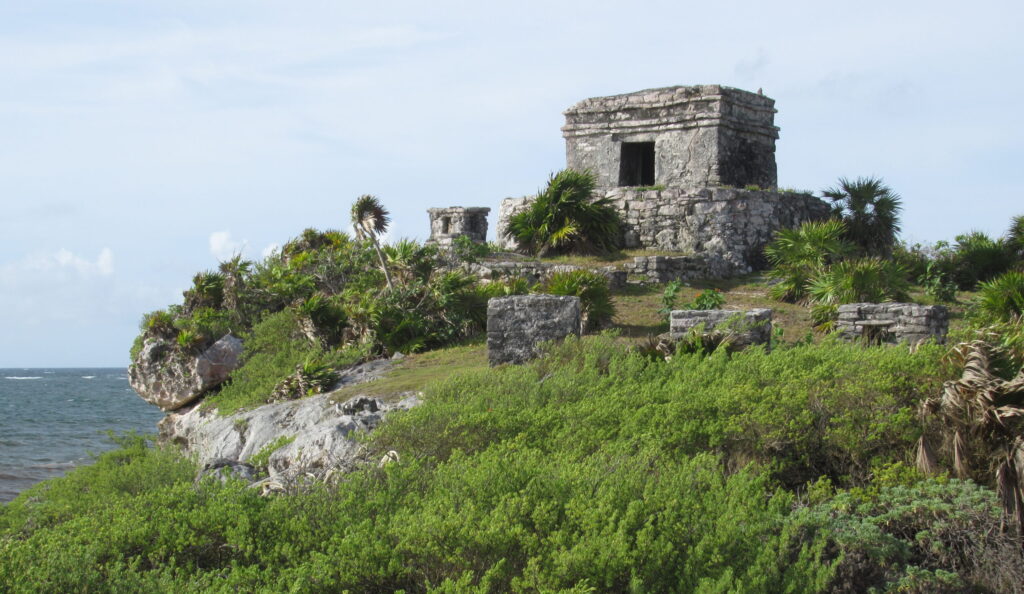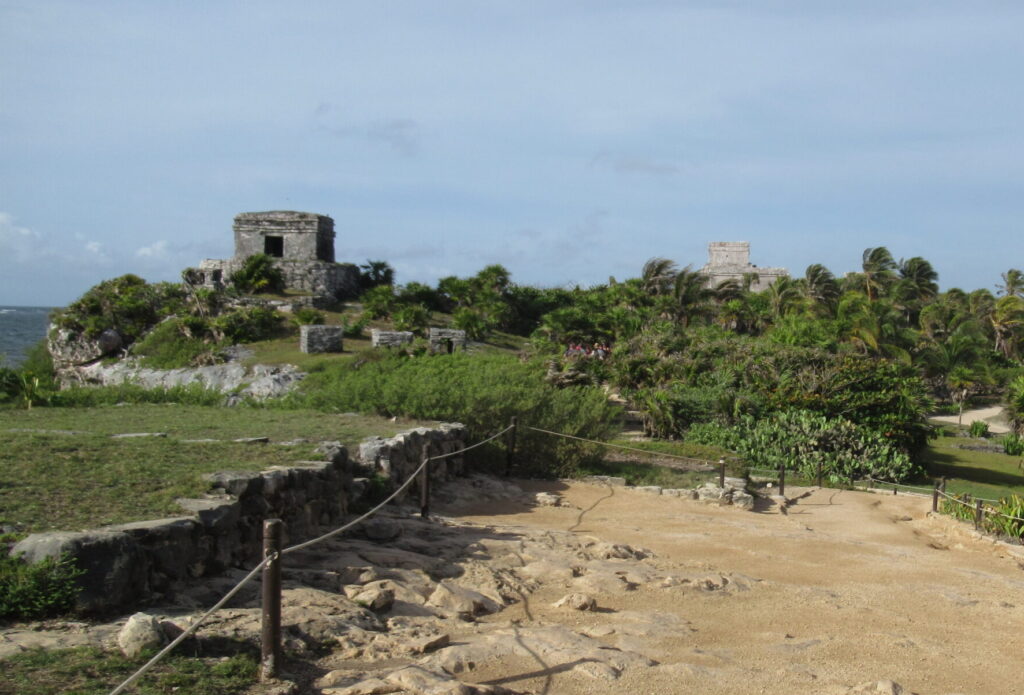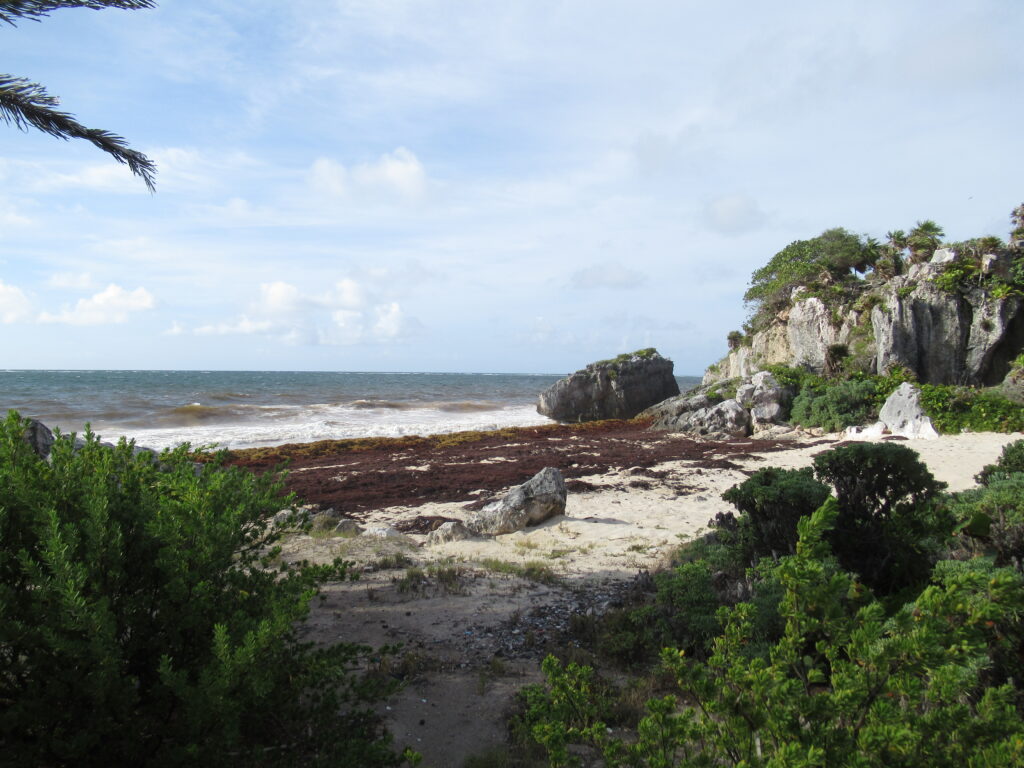 After taking far too many photos of the temple by the sea, we took a stroll to check out the other temples. The 'temple of the frescos' apparently has an amazing mural on the wall inside – but visitors are not allowed in, so we contented ourselves with looking at the many carvings on the outside of the temples.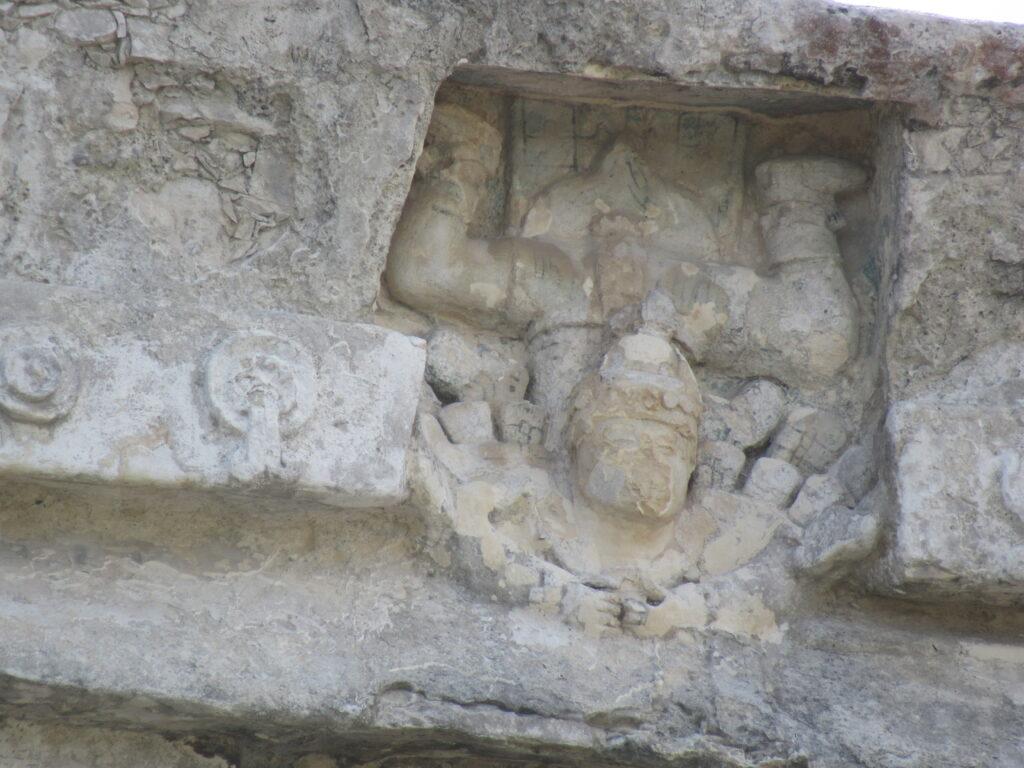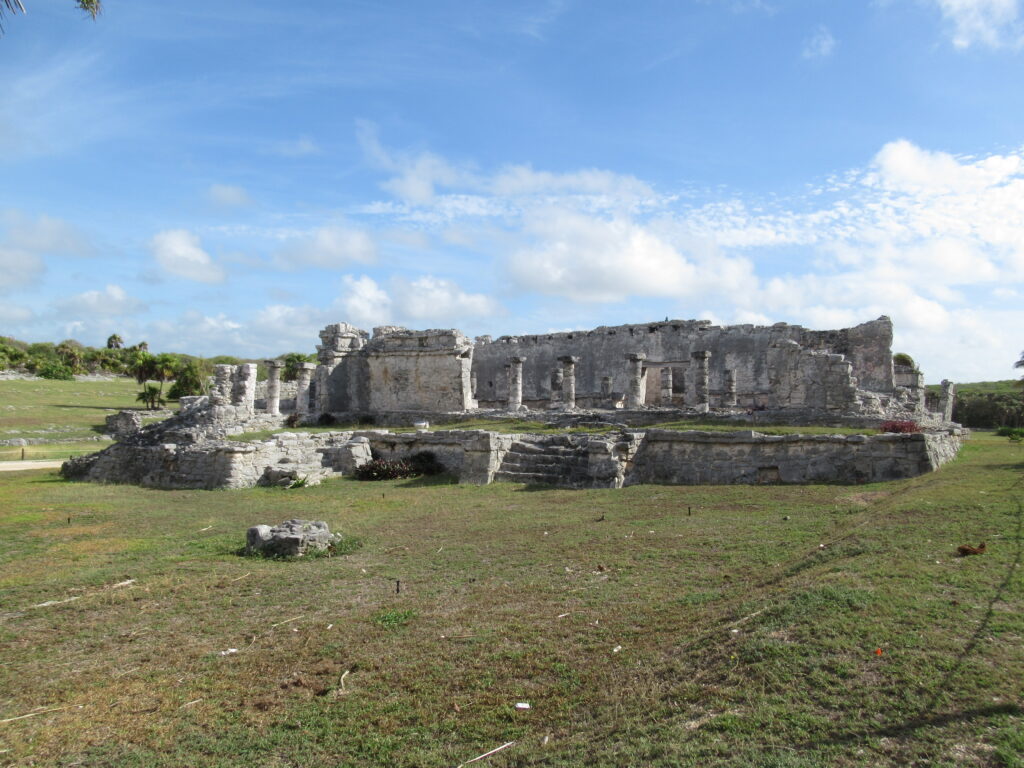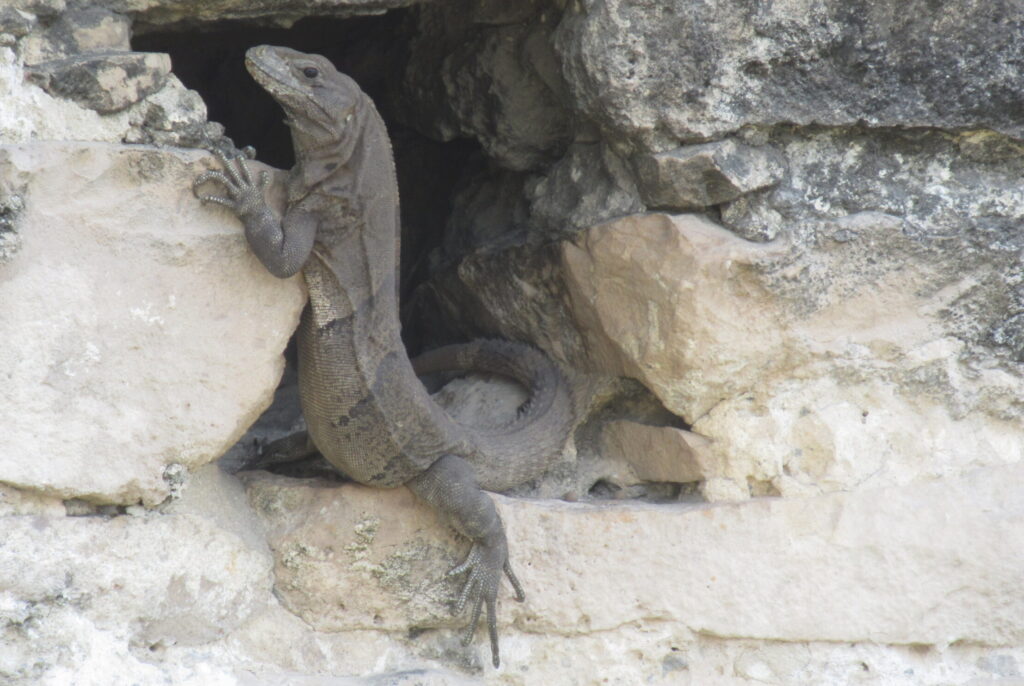 After a quick look at the other temples, it was back to the clifftops to take some more tourist photos – yes, we just can't help ourselves can we…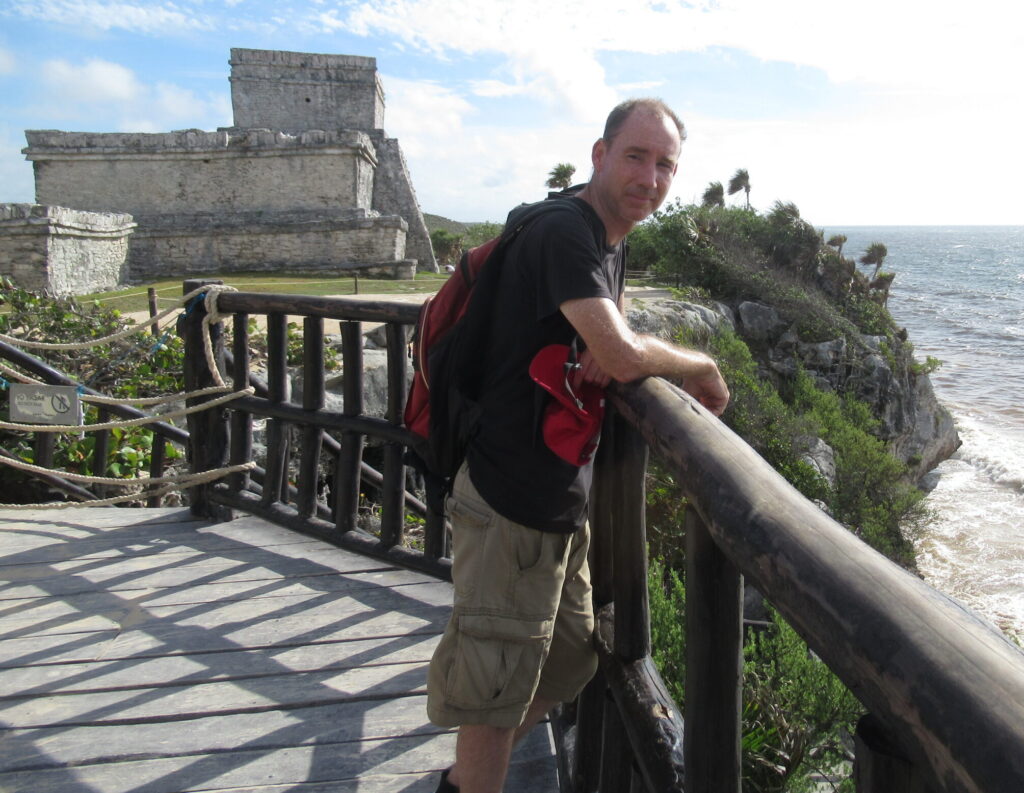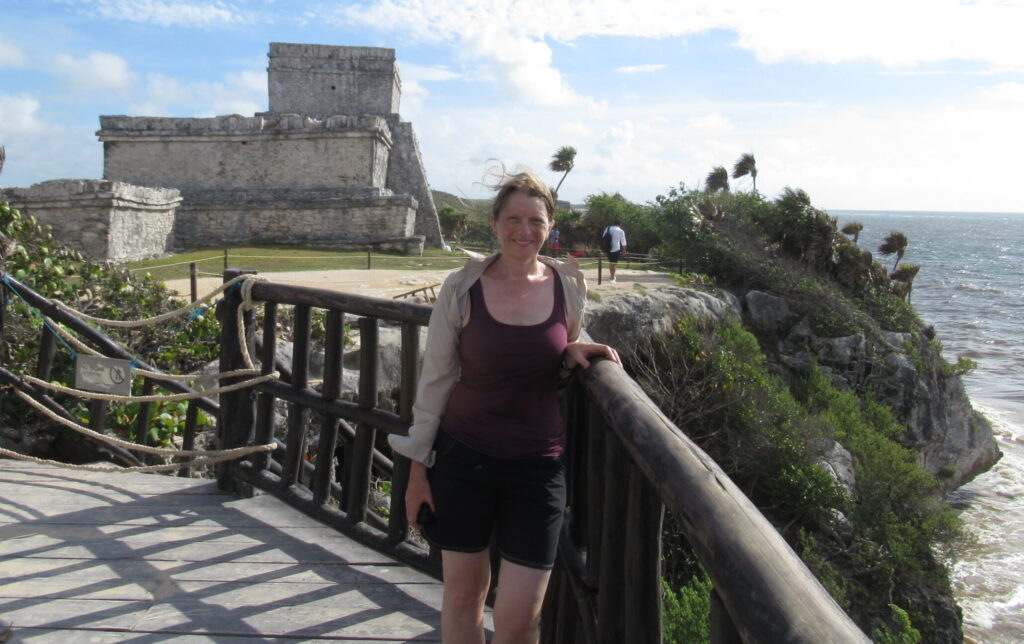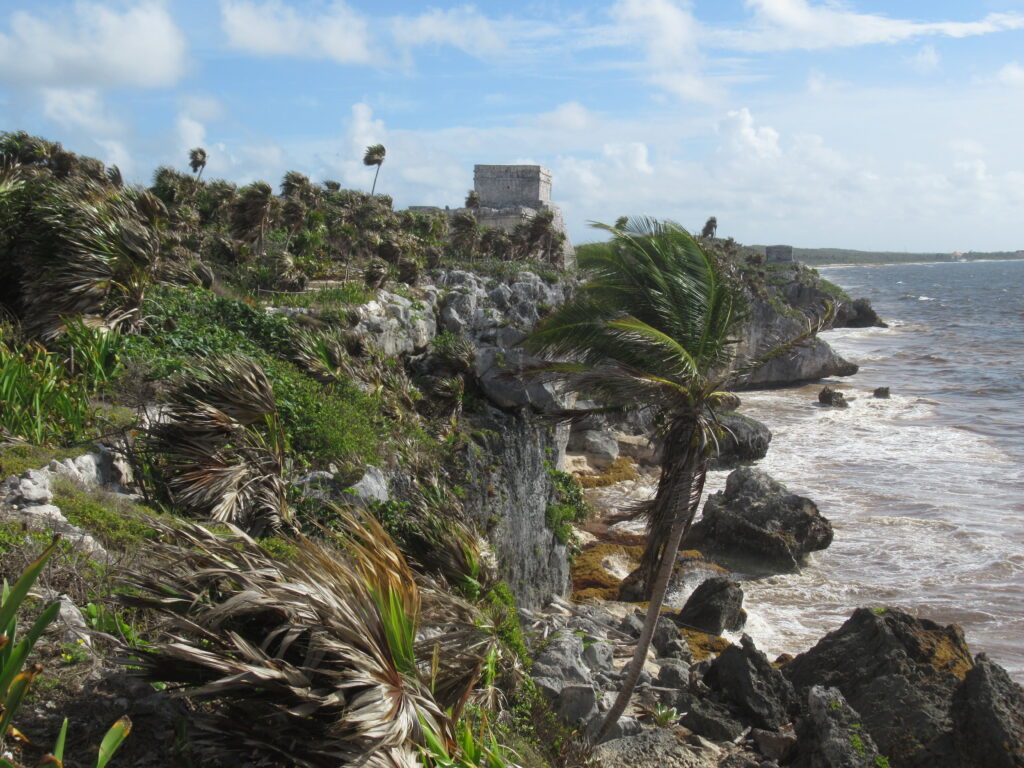 It was so quick to walk around Tulum ruins, that we decided to go for another loop around and check out some more carvings.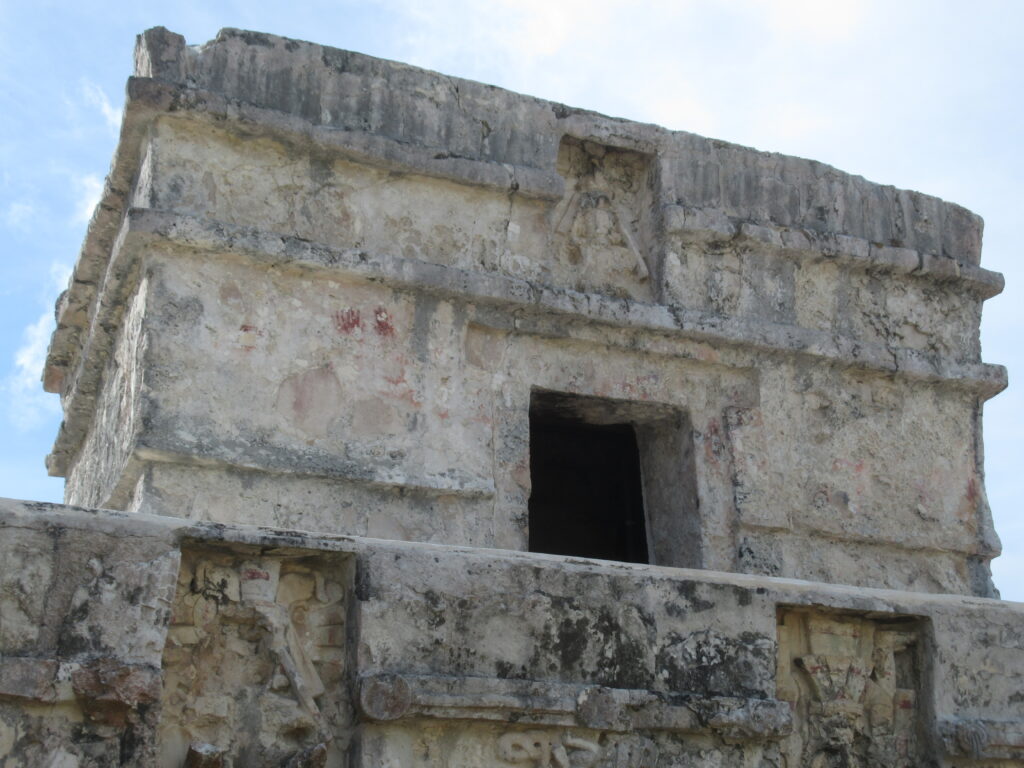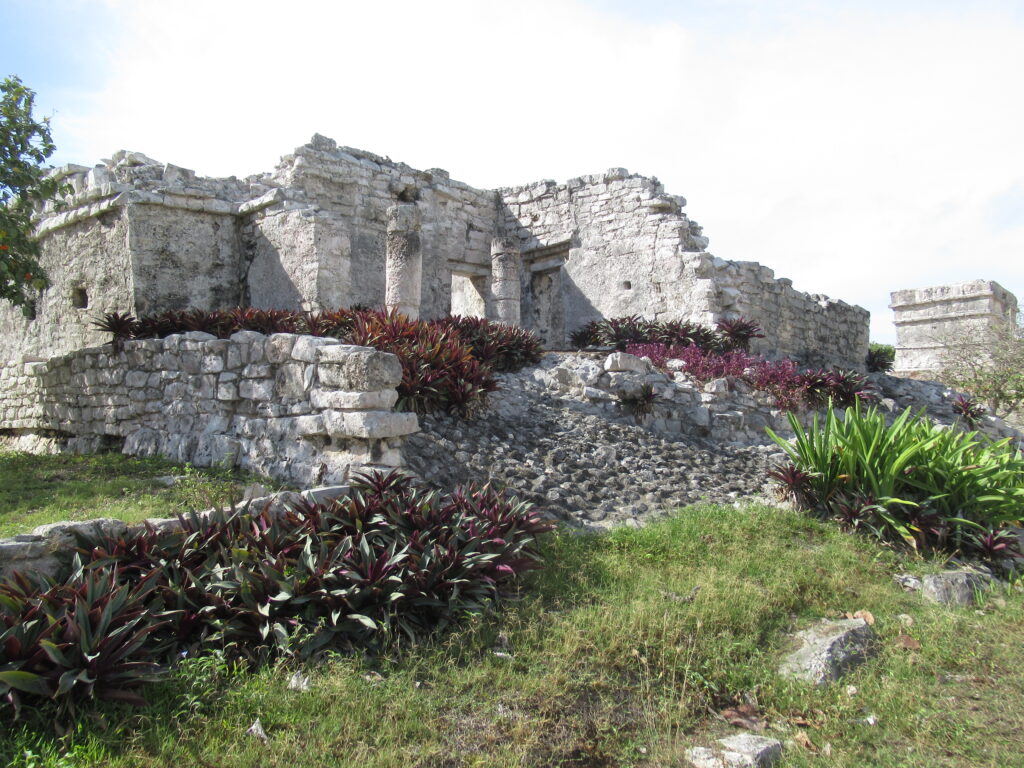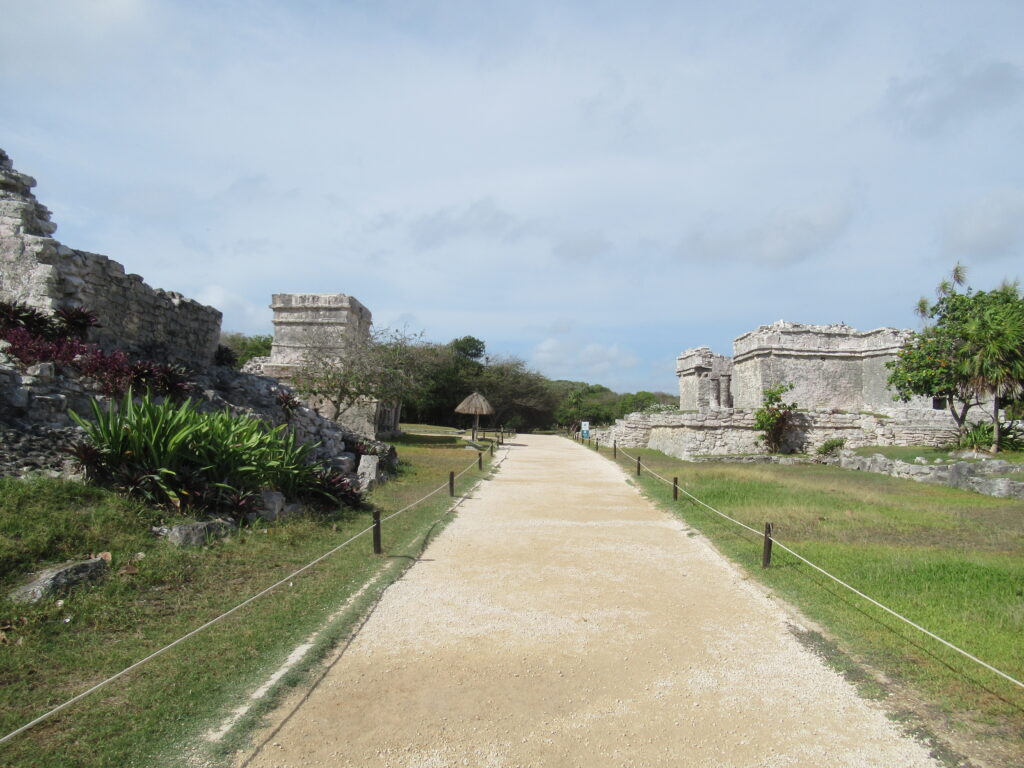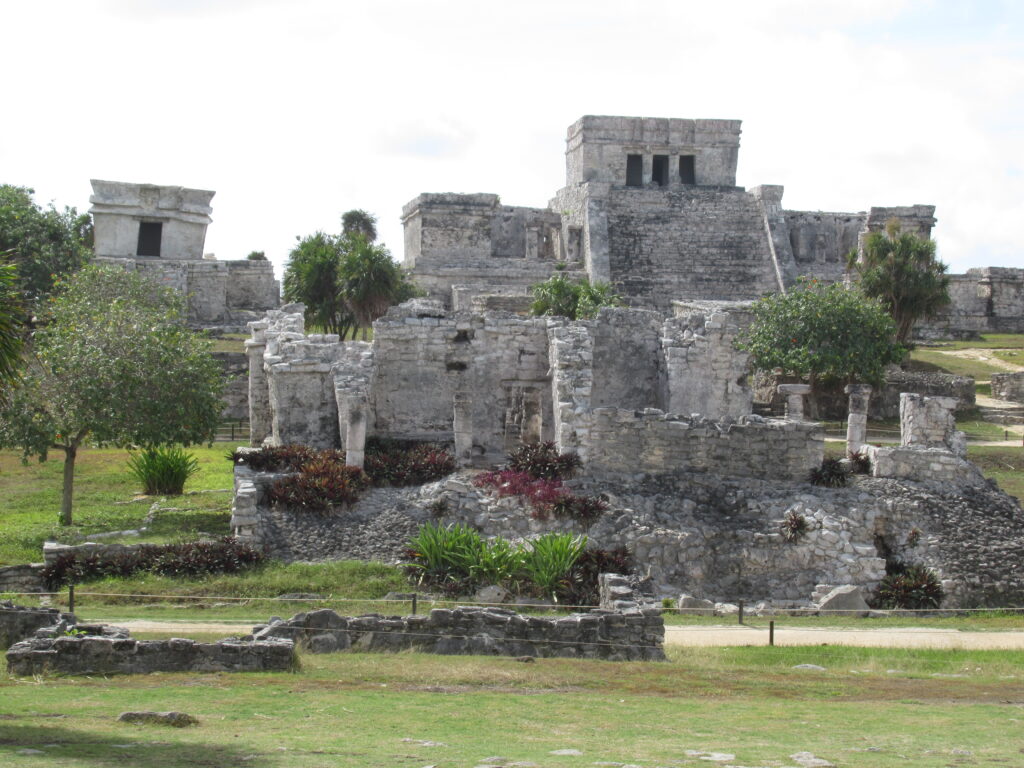 Of course it's impossible for us to wander around anywhere without finding a bird to take a photo of, and we are suckers for Iguanas – of which there were plenty around…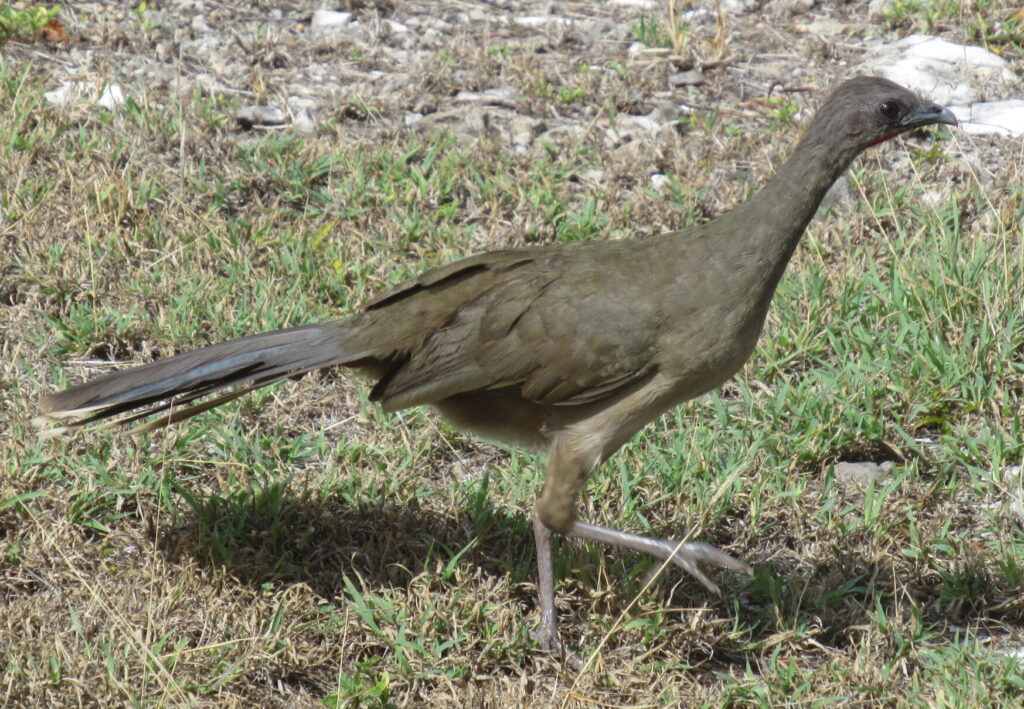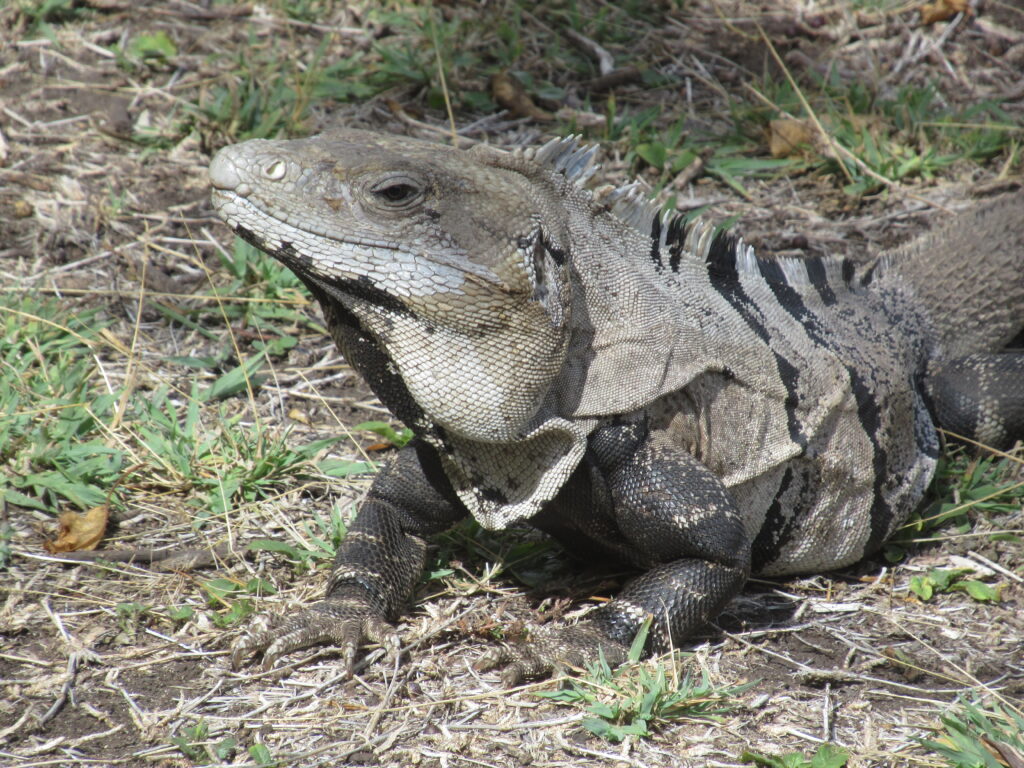 Finally it was time to leave – it had been a very pleasant morning, but we still needed to check out of our accommodation, and the crowds were starting to mass at the gates!