Food in Peru – soft drinks
A whole post on soft drinks?! Yeah, not because they are awesome or anything – but I do like taking pictures of the bottles – what can I say?! 🙂
Peru is very fond of fizzy drinks – there are a LOT of different kinds that you can get, and there is a whole range of 'local' fizzy drinks to compete with the famous ones like coke and pepsi. Usually the local ones are cheaper – so what's not to like? 🙂
Well, some of them are a bit rough to be honest! So let's start with the most FAMOUS one of all – Inca Cola. Inca Cola is an institution in Peru  – it was invented in 1935 – ironically by somebody English… It is Peru's best selling soft drink and is also available in other South American countries. It's called a 'kola', but it's not really a 'cola' in my view… it's yellow and tastes of bubble-gum. We weren't huge fans to be honest.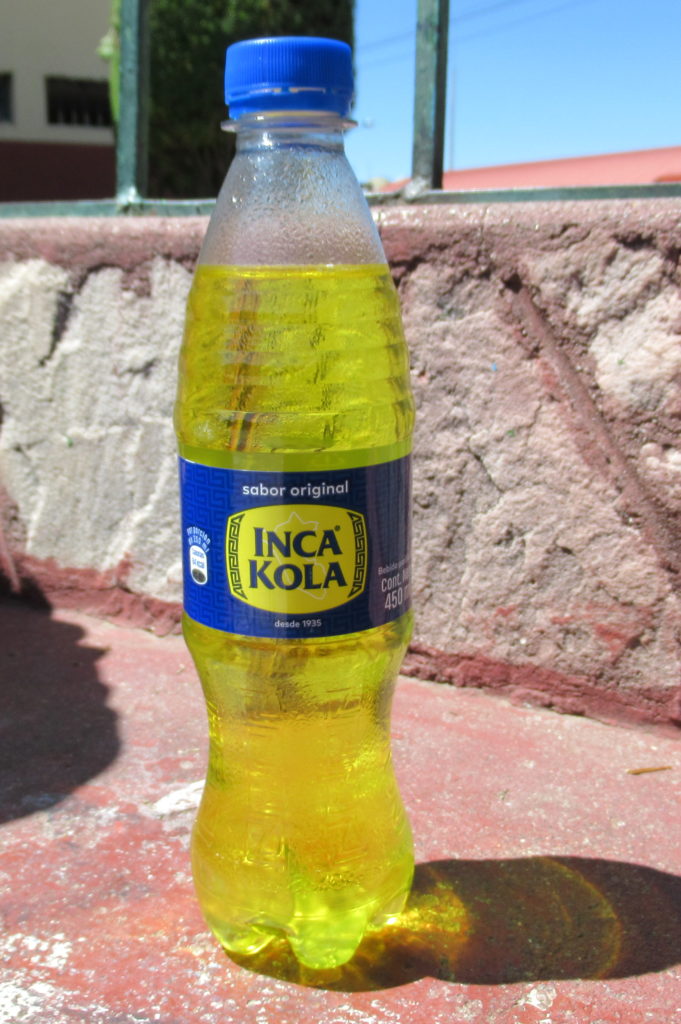 Moving on to some REAL colas – we liked these – because they were cheap 🙂 …and they also had caffeine in them – stopping us from collapsing from exhaustion after a morning looking at churches…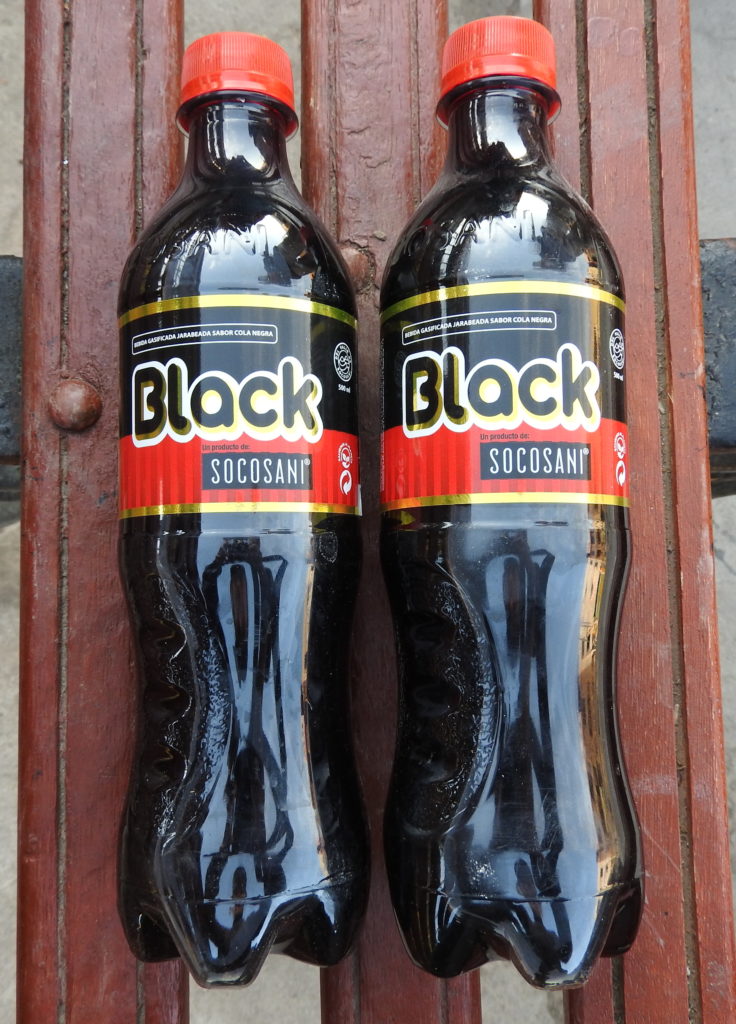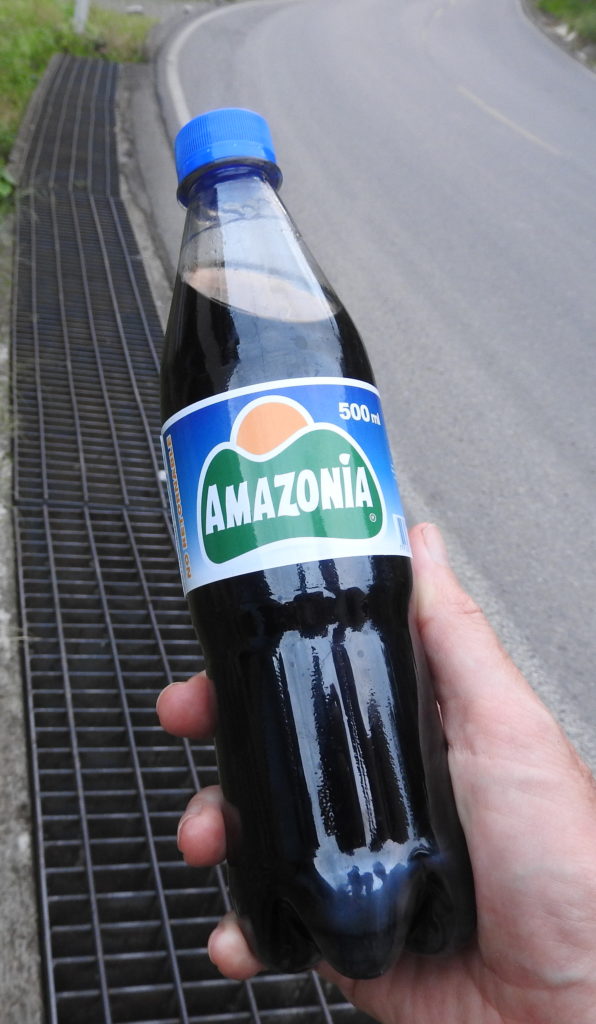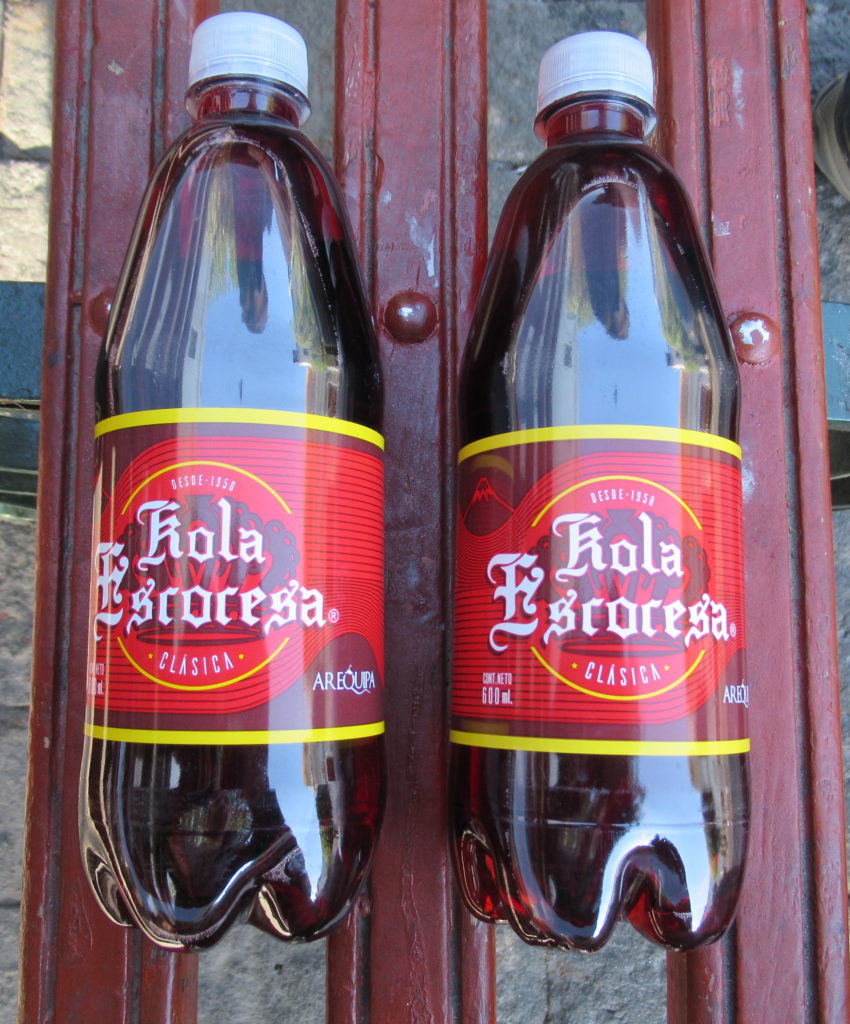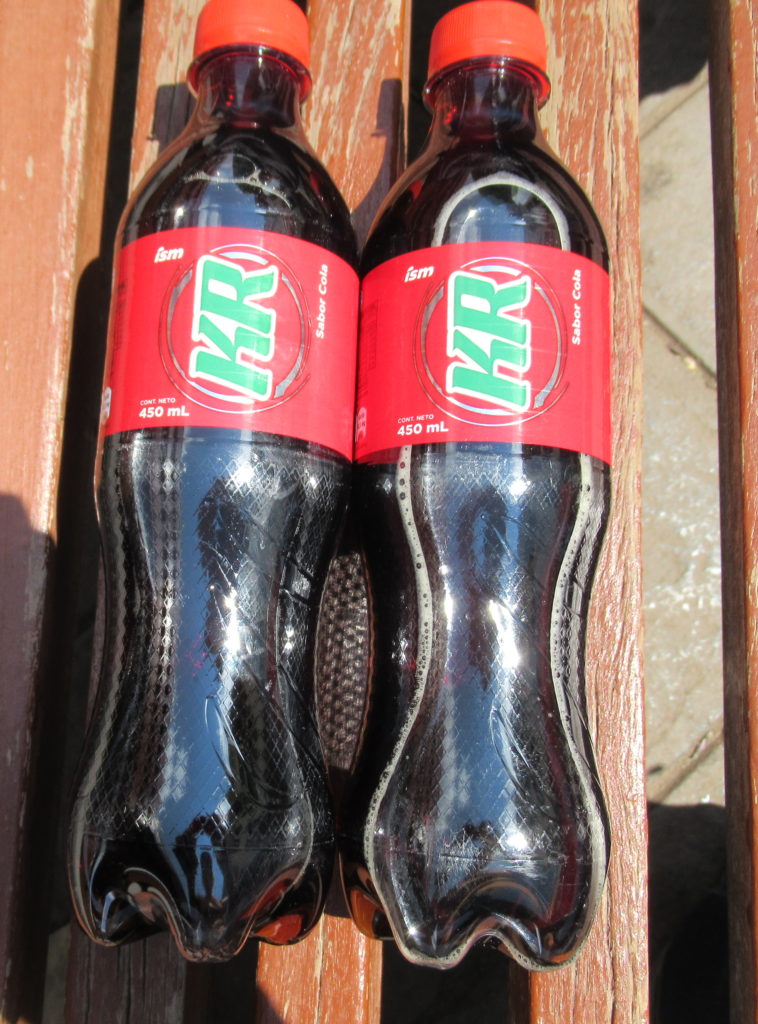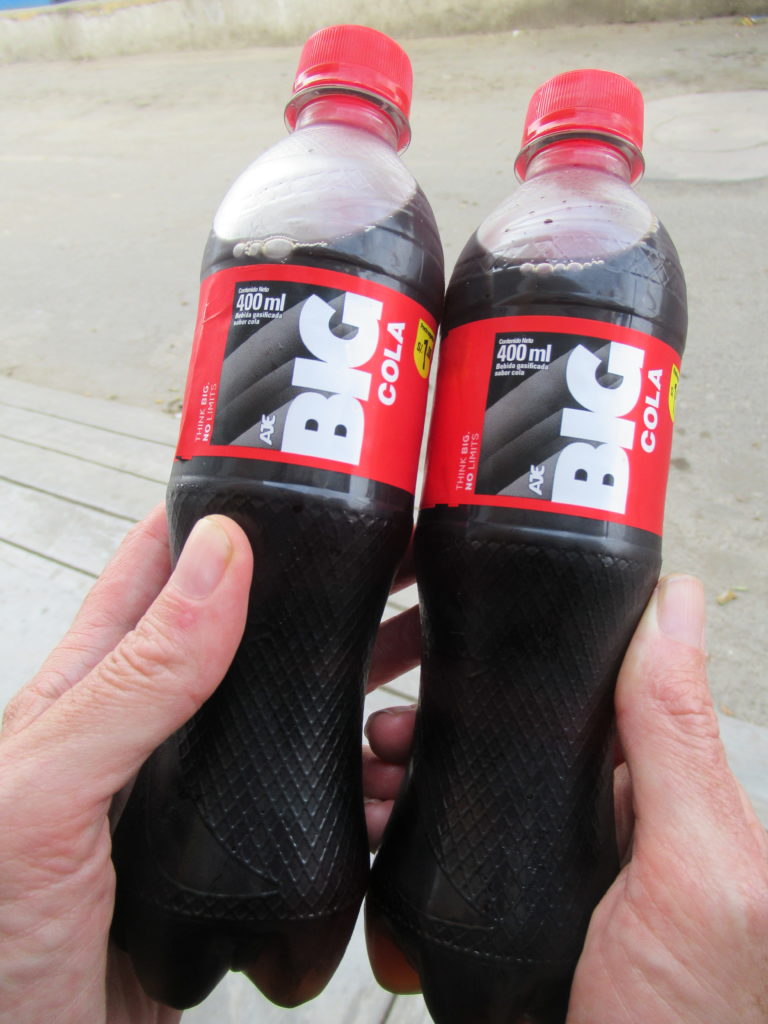 Next, Peru gets some credit for having 'granadilla' flavoured soft drinks. If you don't know what a granadilla is, you will find out in the next post…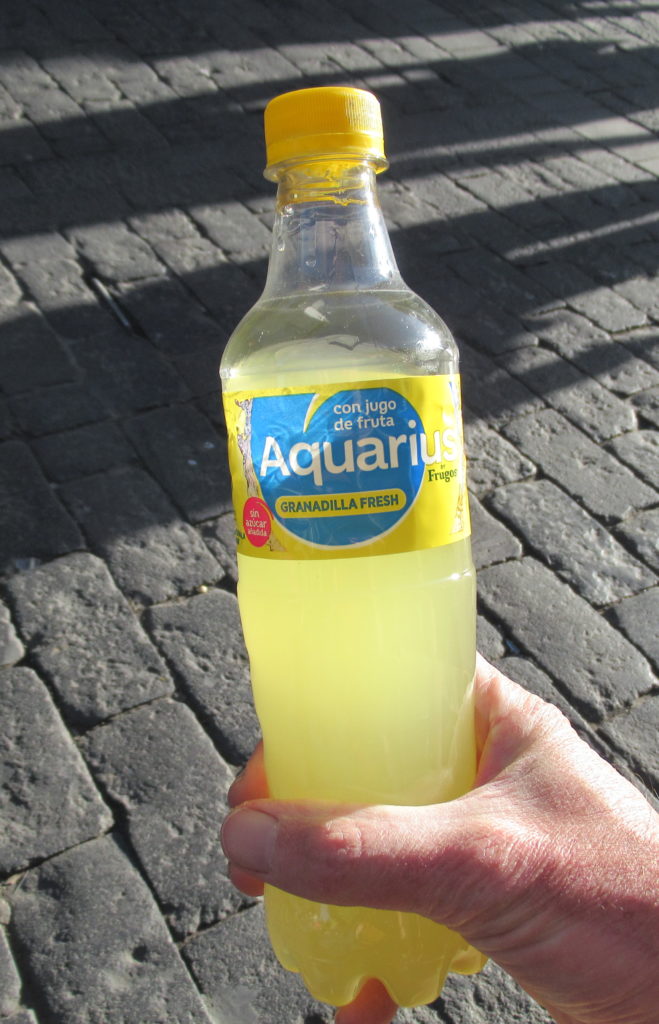 And finally… the BEST for last… this drink almost makes up for the lack of api in Peru! It's called 'Chicha Morada', and it's available in pre-packaged bottles in supermarkets, as well as in 'home-made' versions at markets and cafes.
It originates from the Peruvian Andes, but is available EVERYWHERE in Peru – it is made from purple corn, and it is REALLY refreshing! 🙂 Yes, we seem to like anything made from purple corn 🙂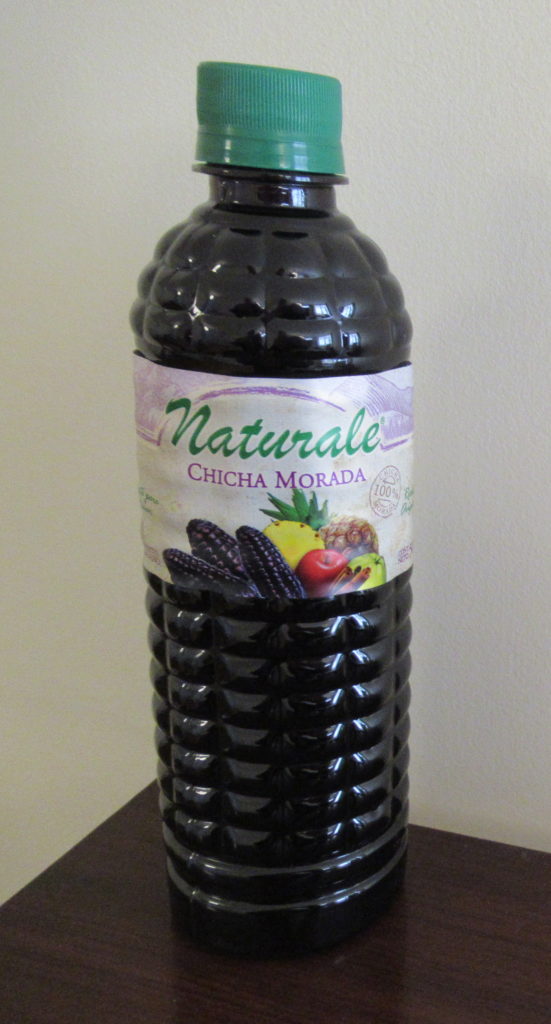 So, we would give Peru a general thumbs up for having a lot of variety available when you fancy a soft drink – and a BIG thumbs up for having Chicha Morada… -)