It was time to take a break from ruins and go for a walk in the cloud forest! The destination was Gocta falls. Depending on who you believe, and how you measure it – these are the 3rd, 5th, or 16th highest waterfalls in the world…. (yeah, or somewhere inbetween…). ANYWAY, they are BIG (771 metres tall – maybe…)
They consist of two distinct 'falls' – an upper and a lower – and there is a trail that can be used to visit both the top part and the bottom part in a day. The trail to visit both parts of the falls is about 17km long, and starts from the small village of San Pablo.
To get to San Pablo, we took a minibus to a place called Cocahuayco, which only took around 45 minutes – and from there a 20 minute moto-taxi ride up the gravel road to San Pablo. We were READY TO GO!
We are in Peru – so OF COURSE, we first had to register and hand over some money. Peru is very organised when it comes to admission fees for tourists.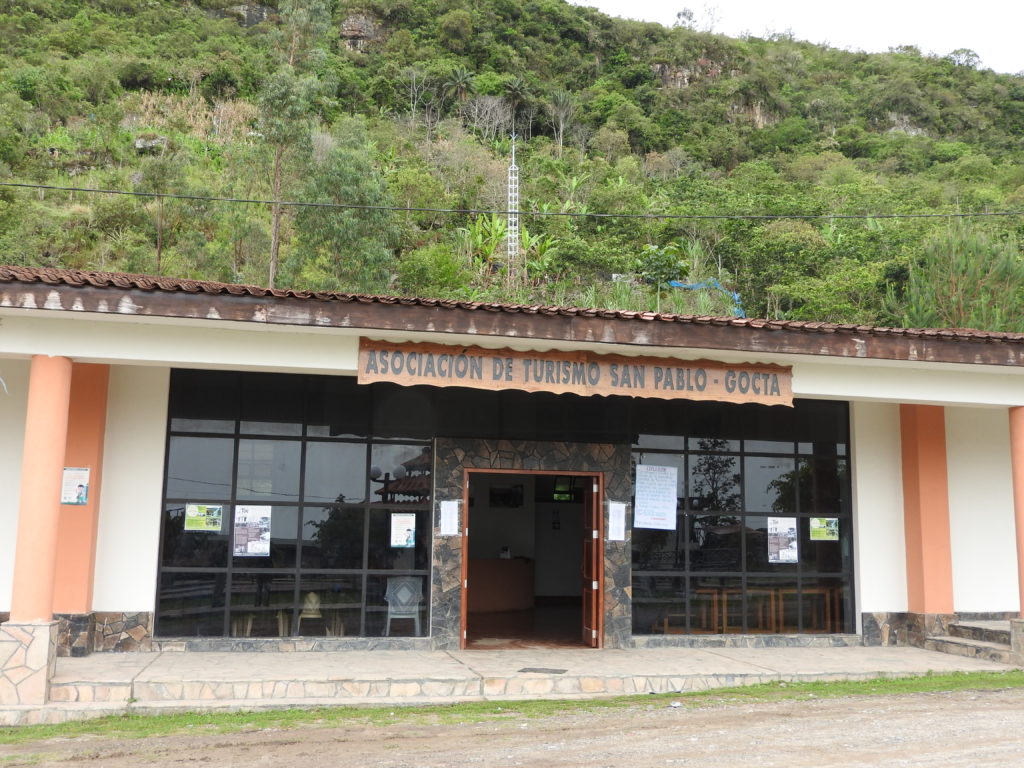 To be fair to the San Pablo tourist association, the trail is VERY WELL maintained, and EVEN HAS A TOILET – so I don't begrudge them in any way their admission fee, as clearly at least some of it is spent on the trail. They are clearly a very professional outfit, as we actually had to sign something saying that it was not their responsibilty if anything happened to us on the trail… yes, and not only that – they also TOOK OUR FINGERPRINTS! There was definitely no way that they were going to take the blame if we fell off a cliff while walking….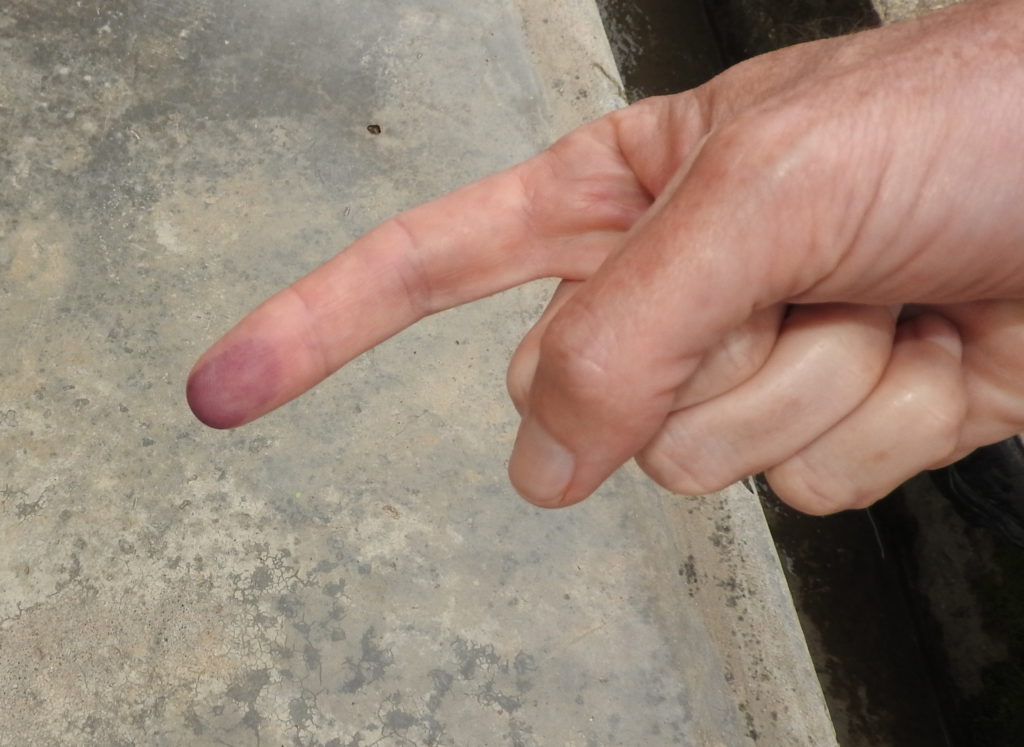 Now that we had signed our lives away and paid some money, we could get on with the walk. It started by going through small-farm-garden type areas, but soon ended up deep in the cloud forest. Being in the cloud forest of course meant that we had another chance to get a better view and photo of an Andean cock-of-the-rock than we did last time we were in the cloud forest in Peru…. we had our fingers crossed!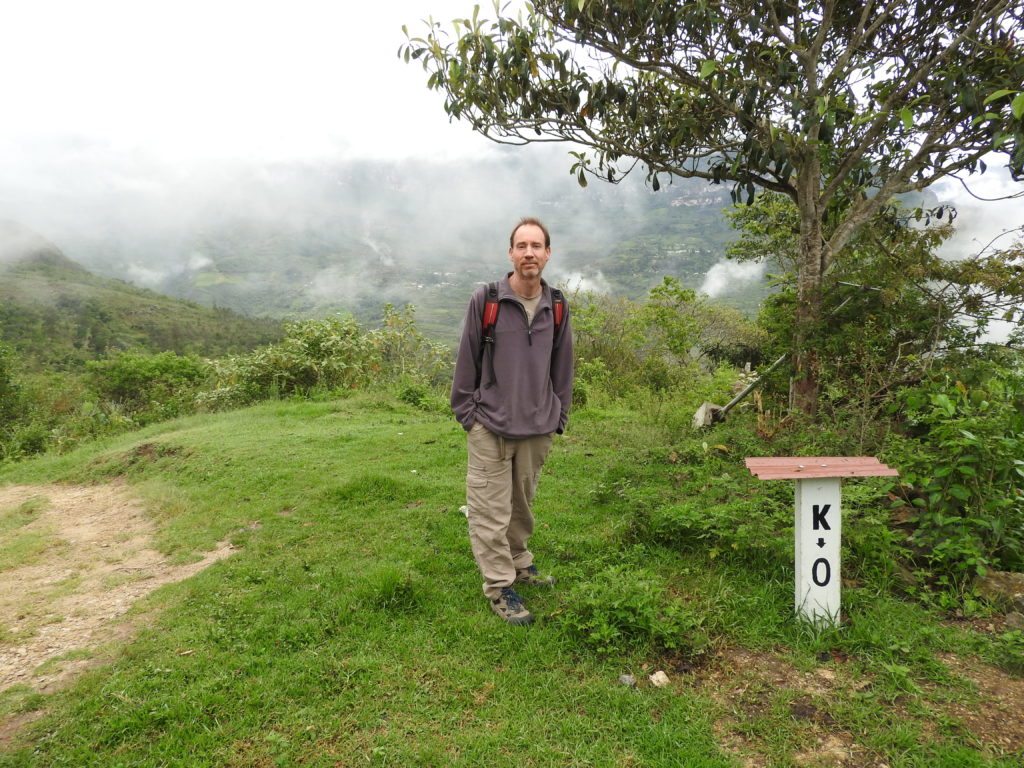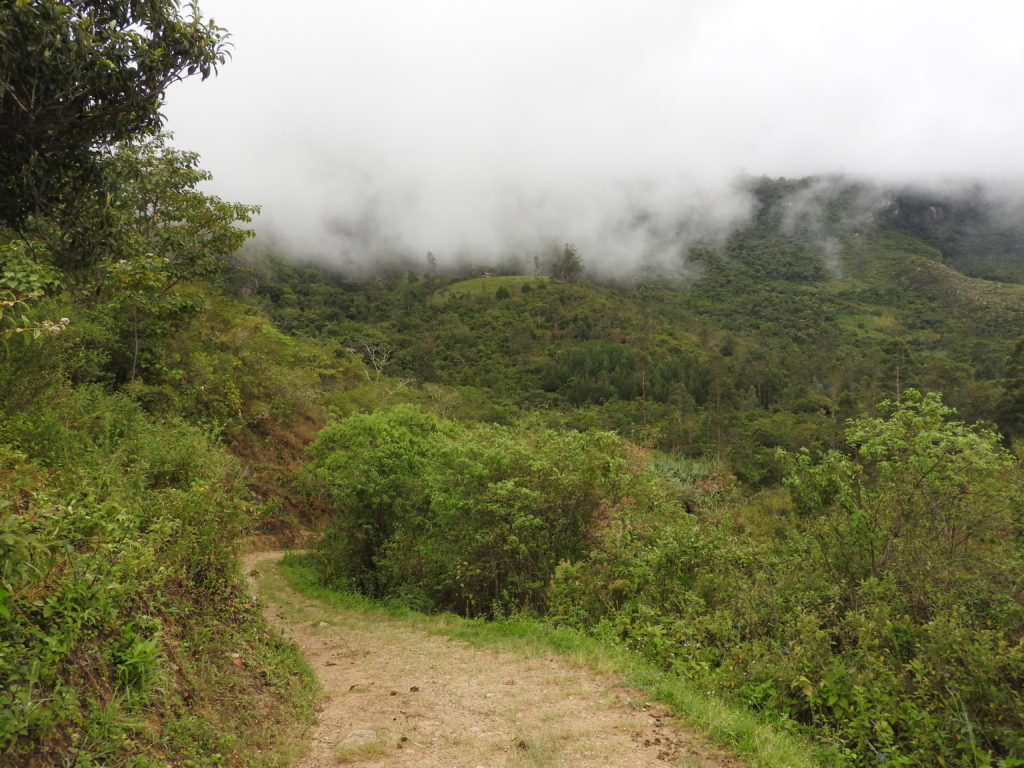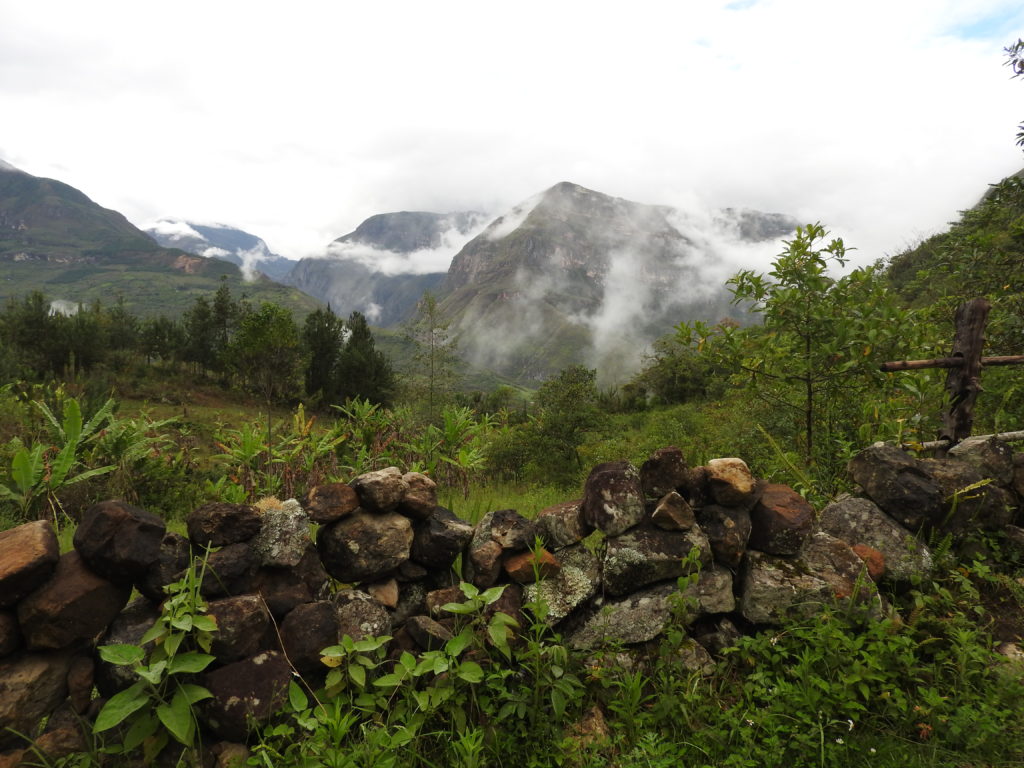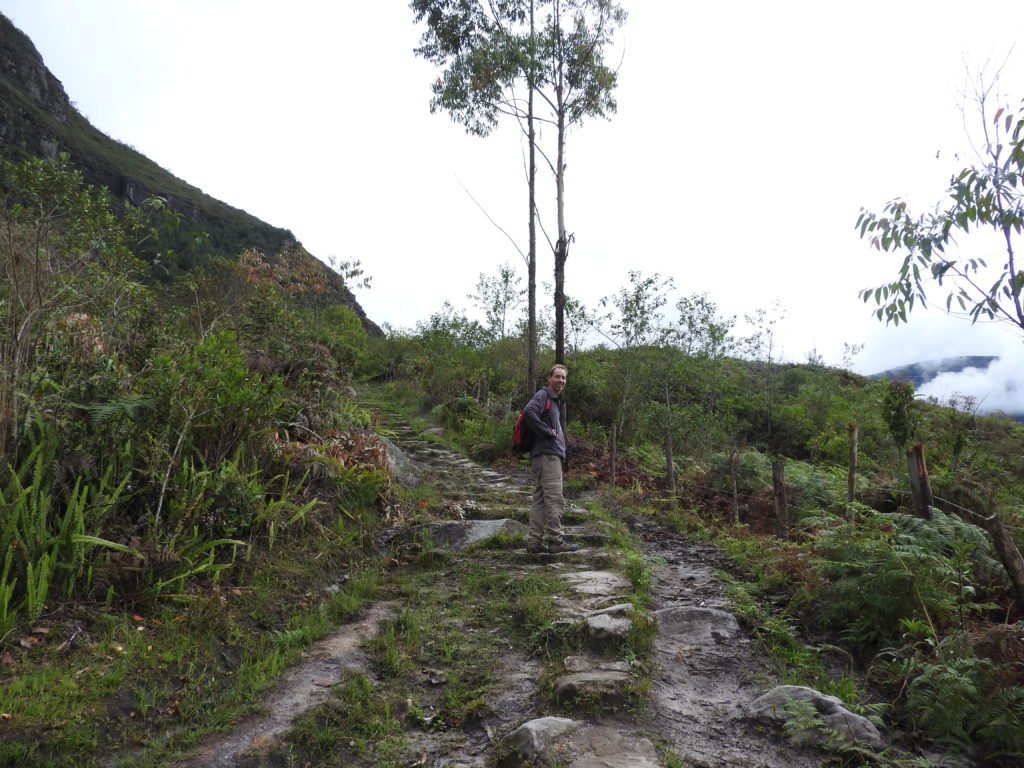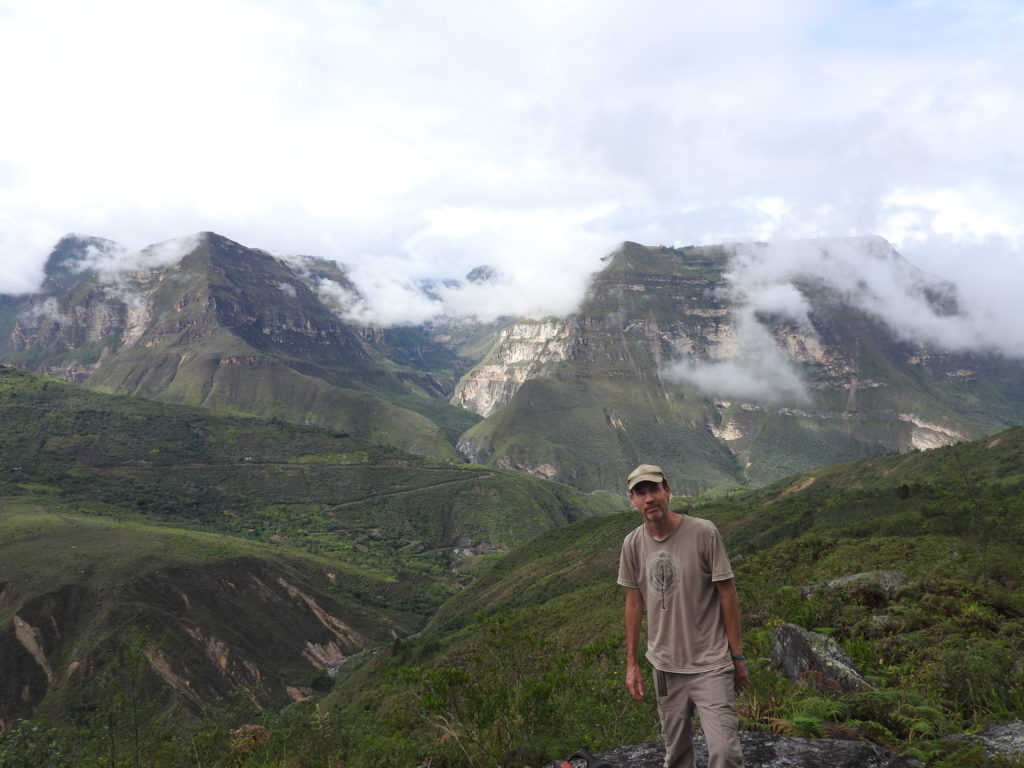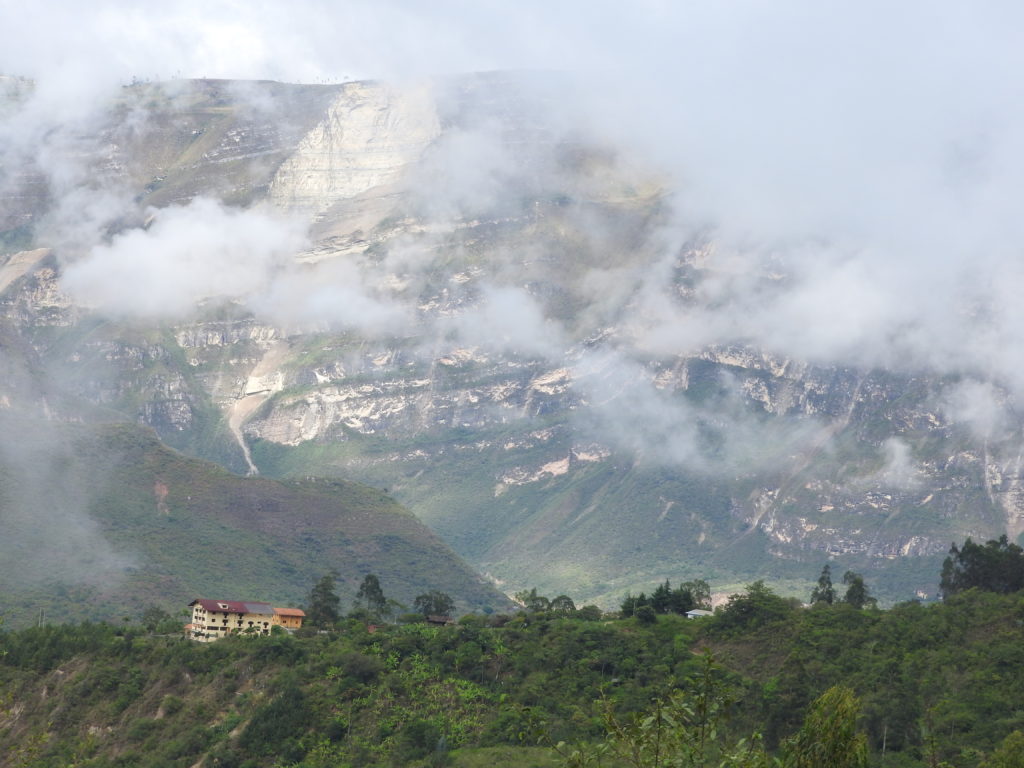 The walk is a one-way walk, and it terminates in another small village called Cocachimba. Cocachimba is on the other side of the valley from San Pablo, so the walk is pretty much along the sides of a steep valley in a kind of horseshoe shape, with the falls in the middle of the walk. This means that you can see where the end of the walk is from near the start of the trail at San Pablo.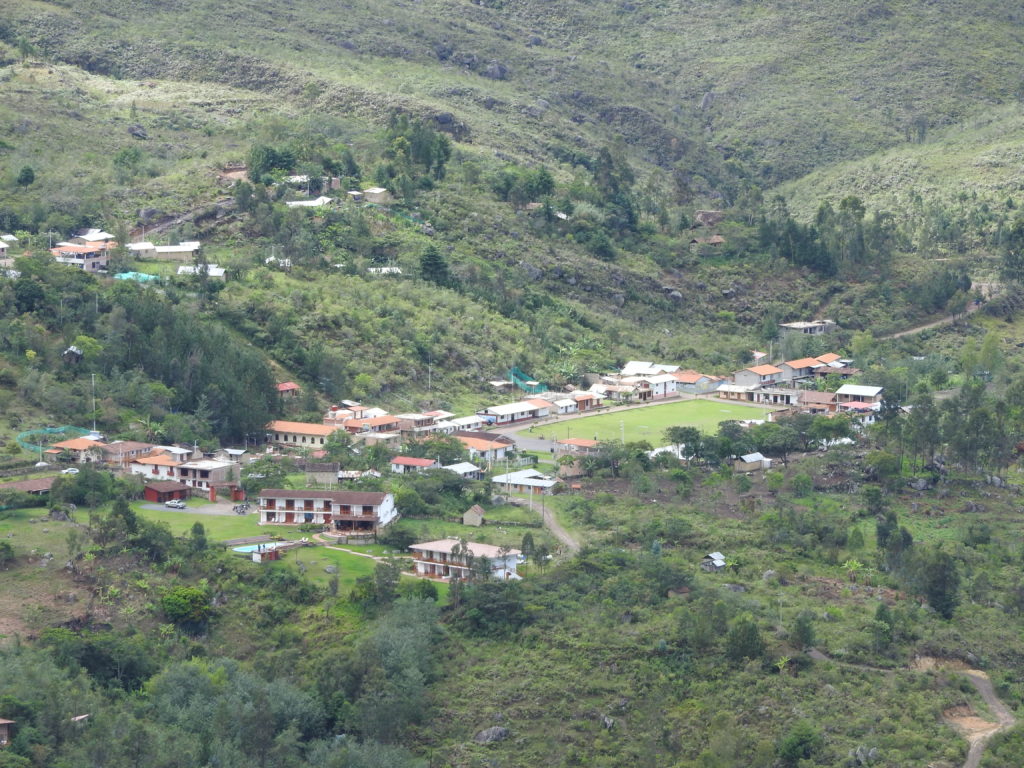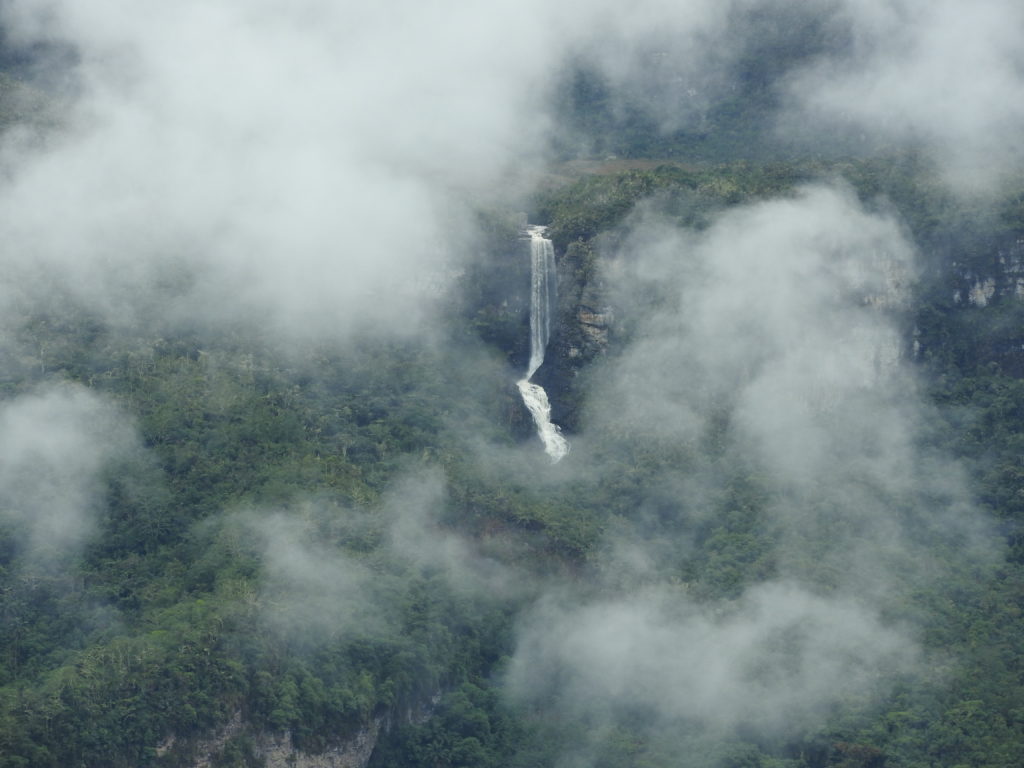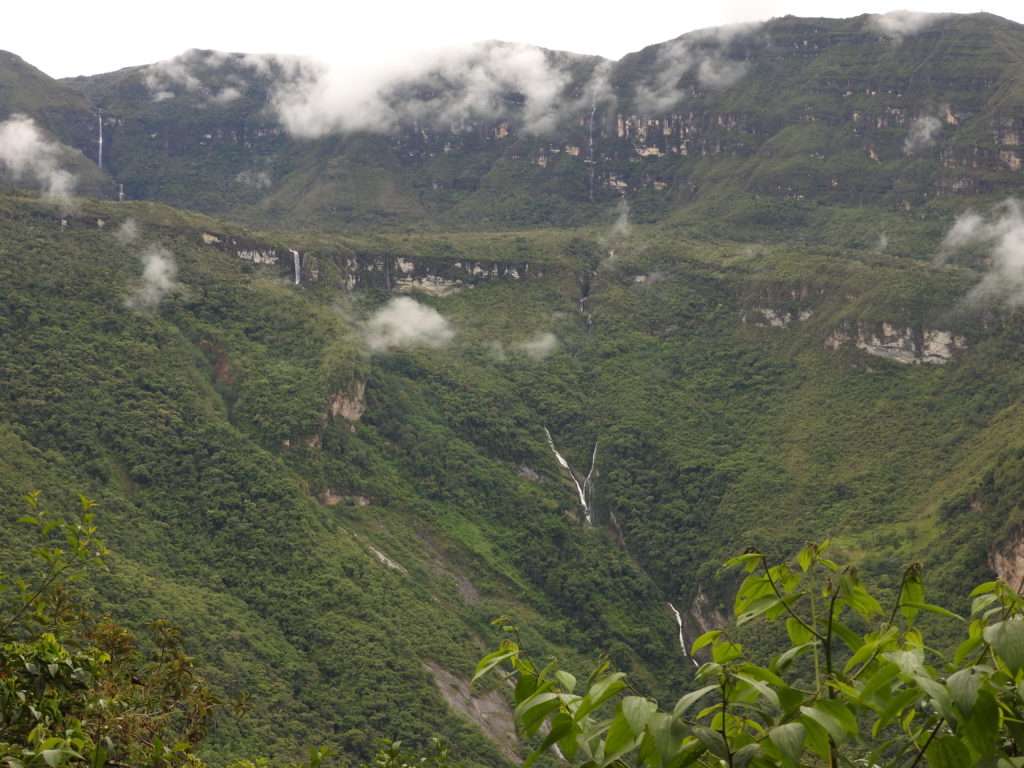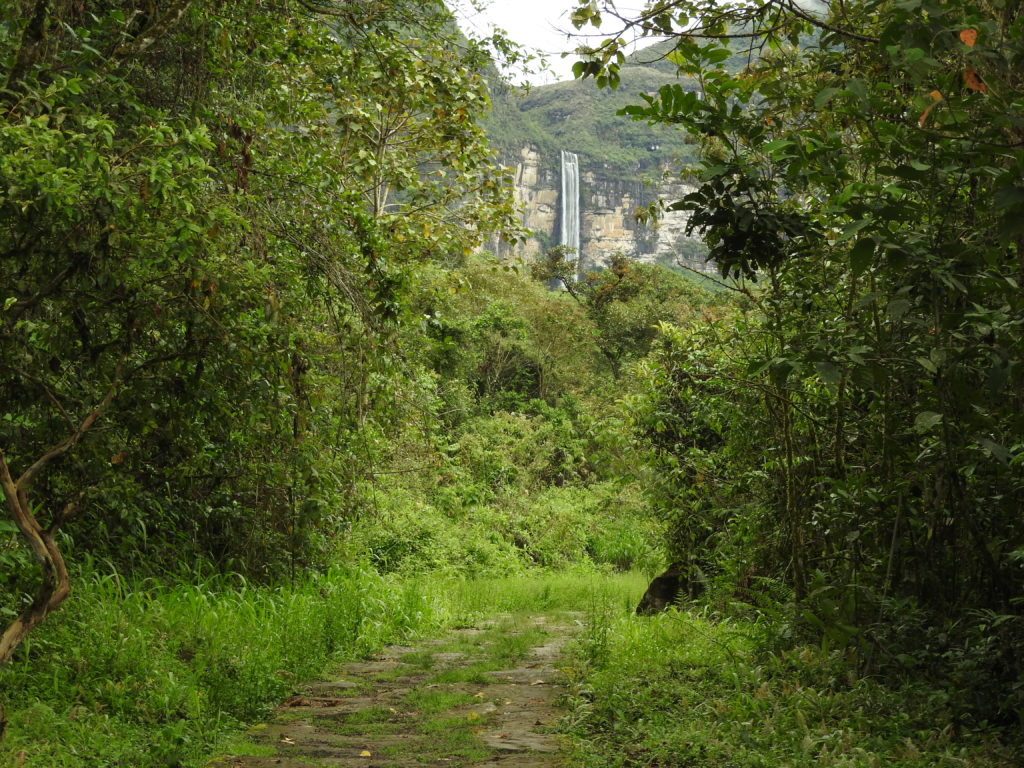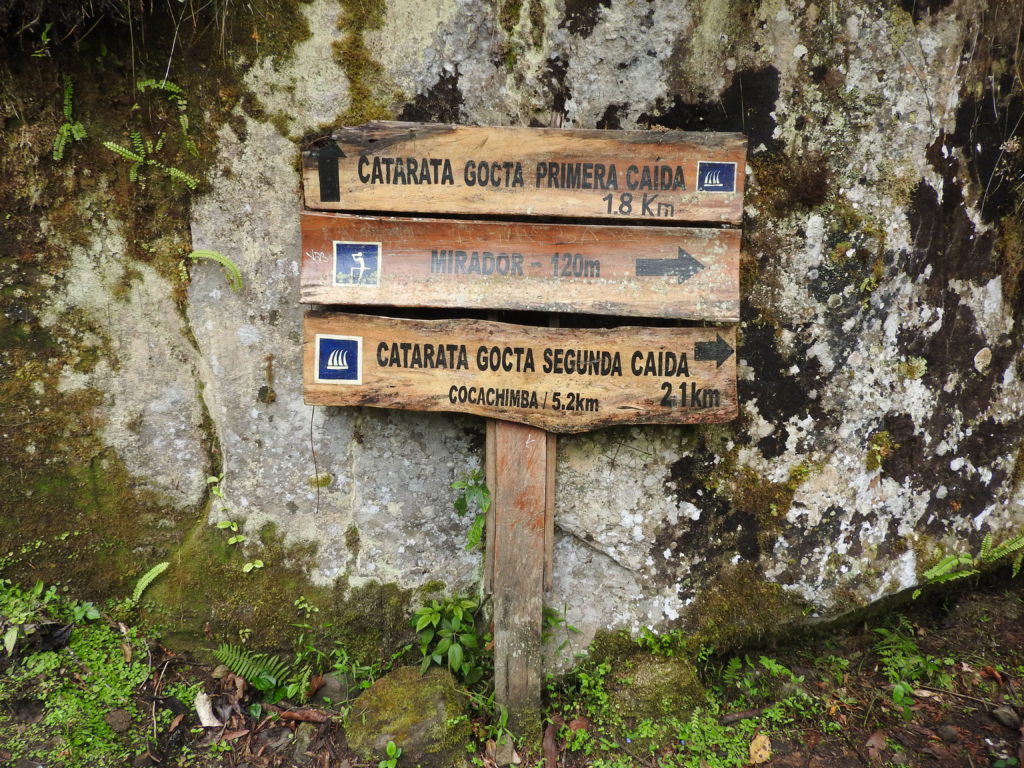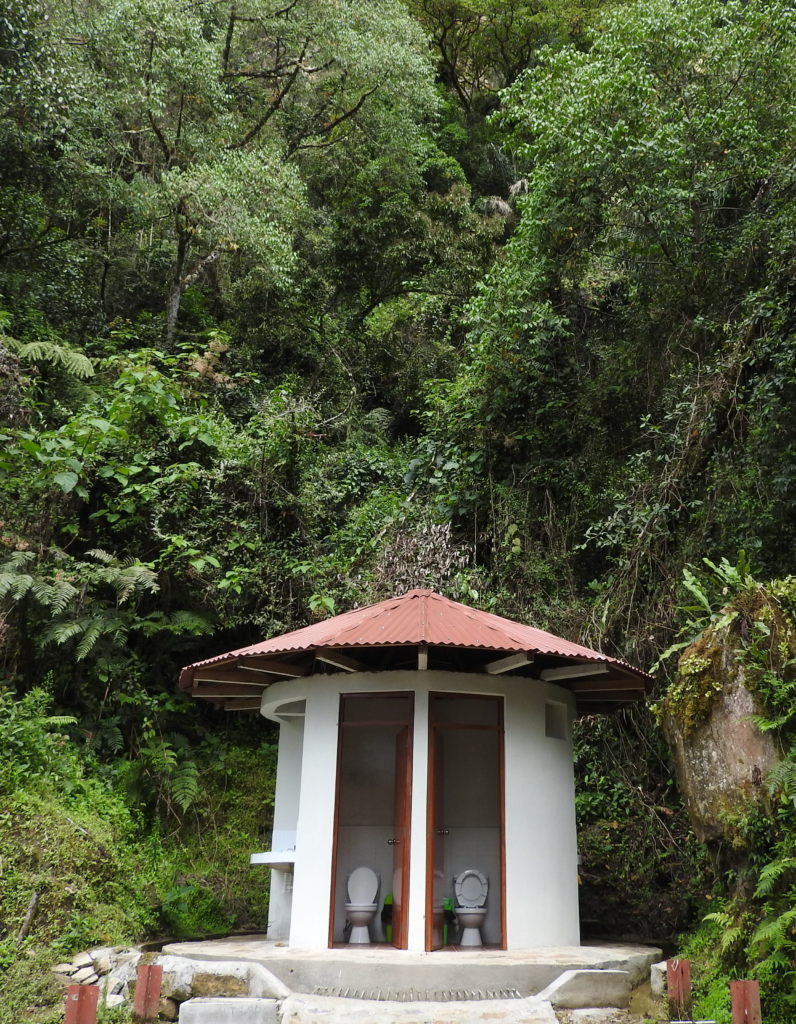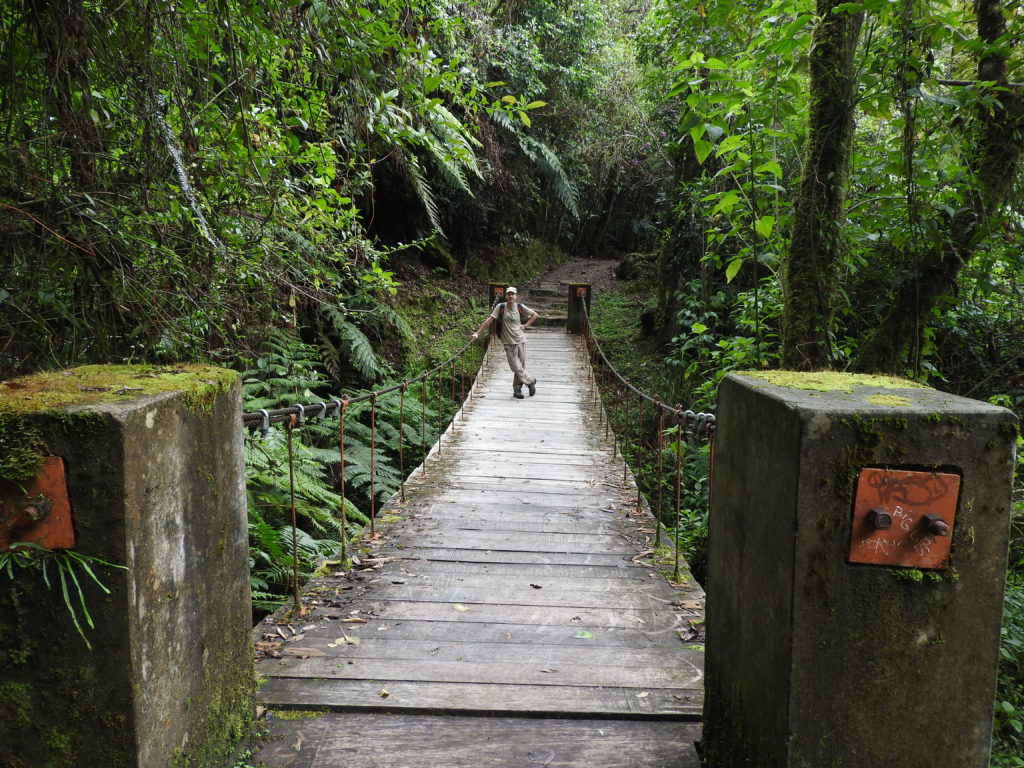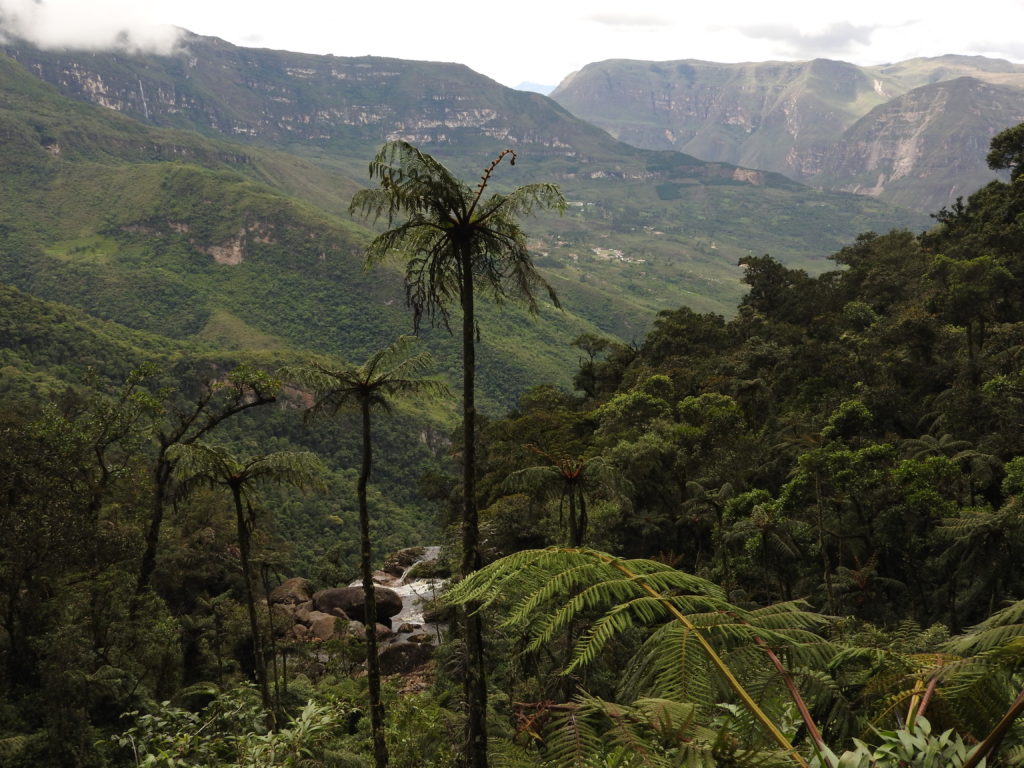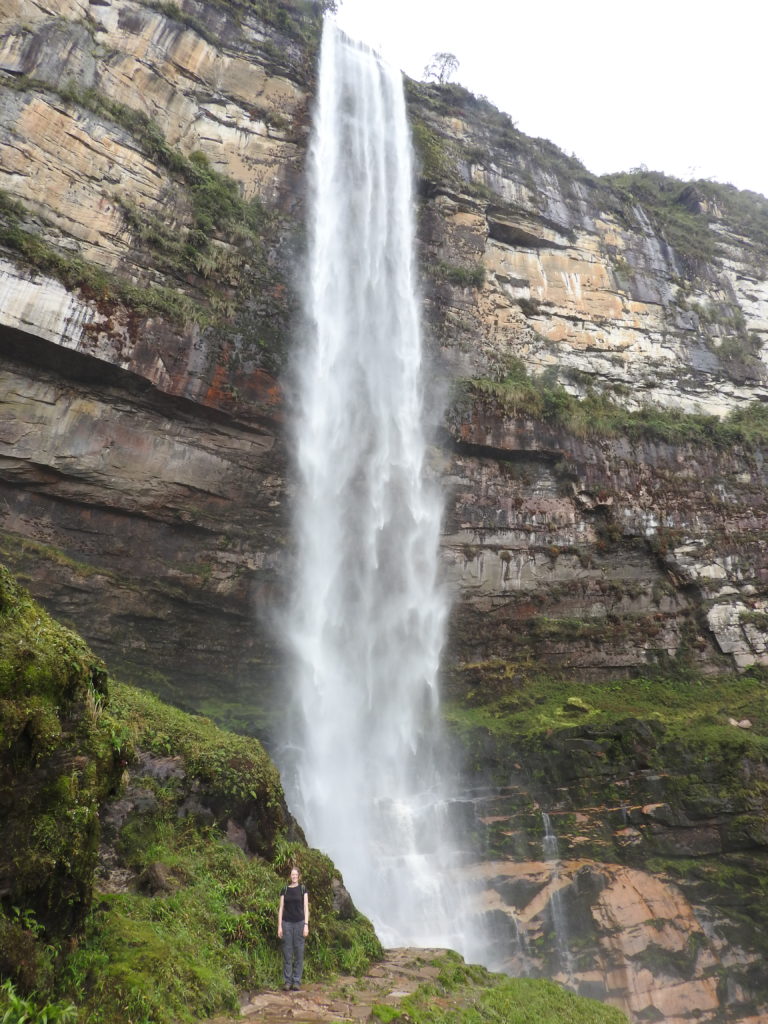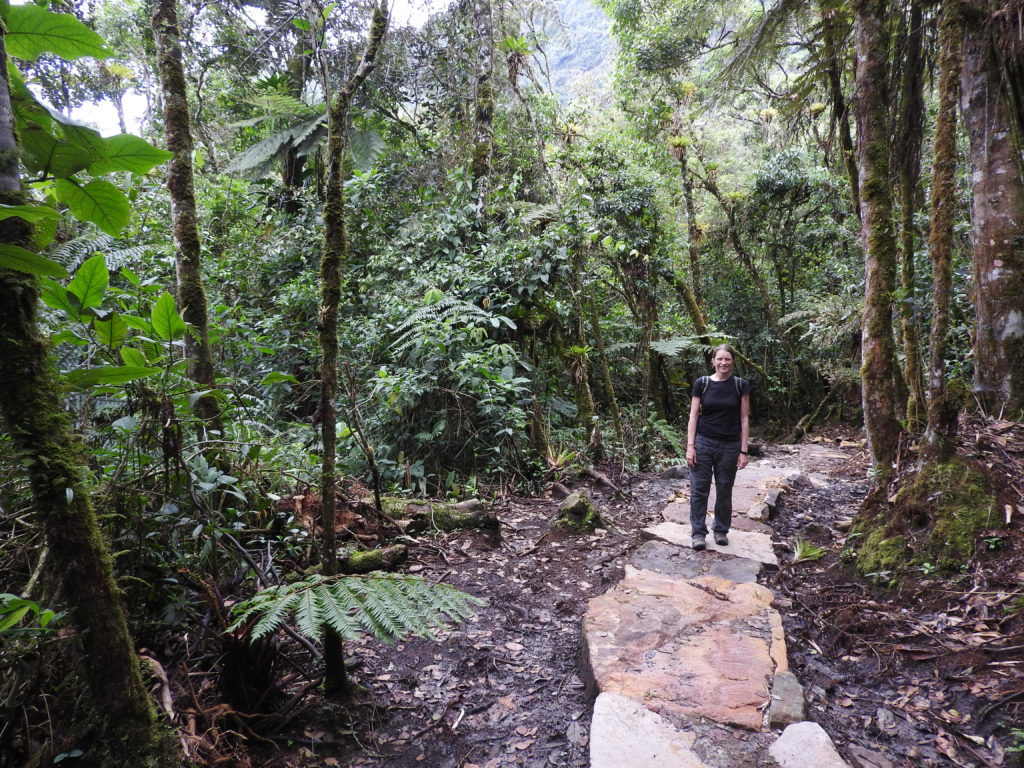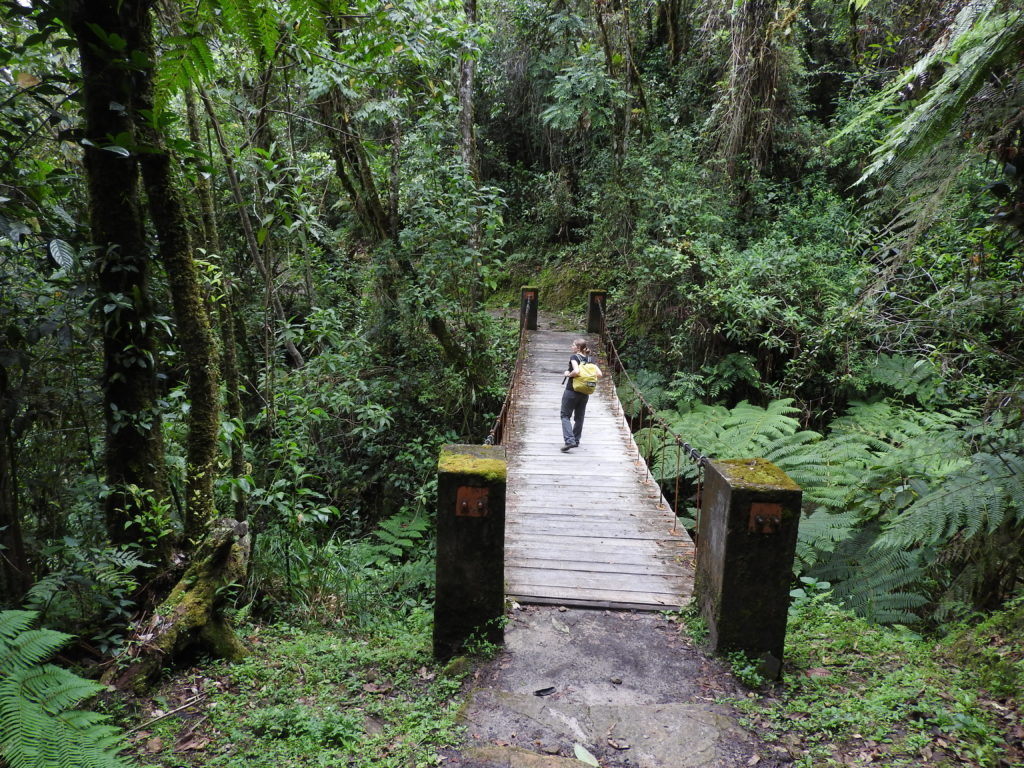 I should mention now that just because they call it a 'cloud forest', doesn't mean that it's all about the clouds…. no… really it's all about the RAIN… where there are clouds there is rain, and to be honest, it seems to us that cloud forests are more rainy than rainforests….
So of course it started pouring with rain just after we got to the upper falls. BUT, during this heavy rain session, it was still really pleasant to walk through the forest (yes CC can't actually believe she enjoyed a walk while it was raining….) Not only that, we saw TWO cocks-of-the-rocks! We got really good views of them – but of course as it was raining and they were flying very fast – we don't have any pictures. YES, you'll just have to believe us! 🙂
By the time we reached the lower falls it had stopped raining 🙂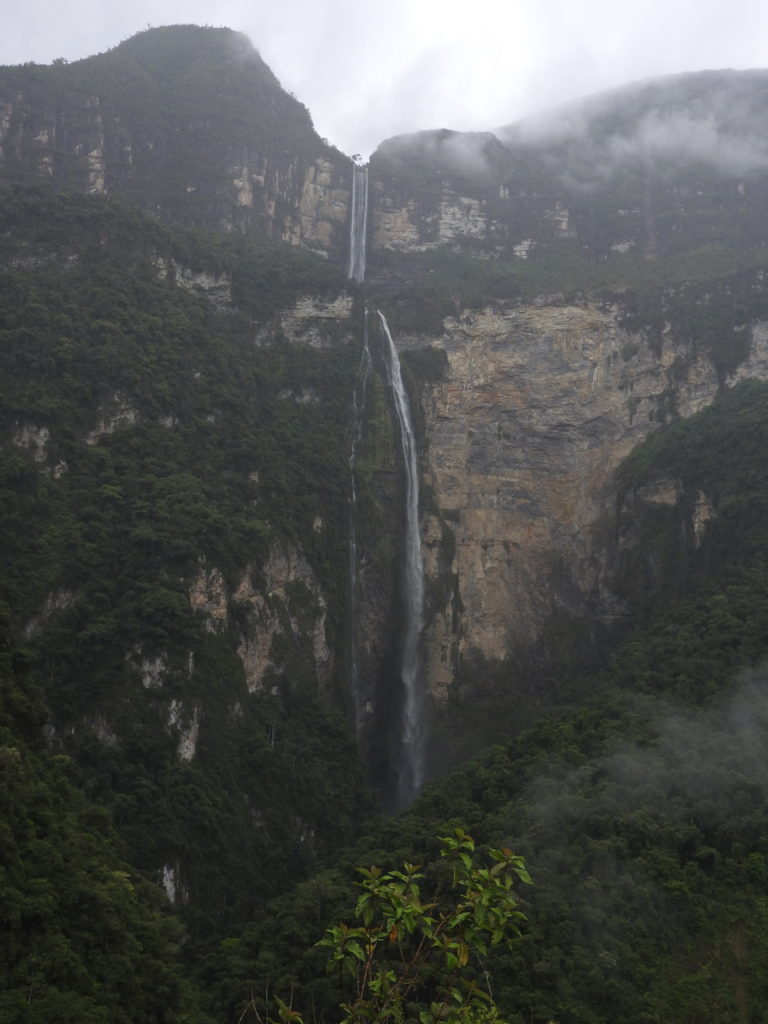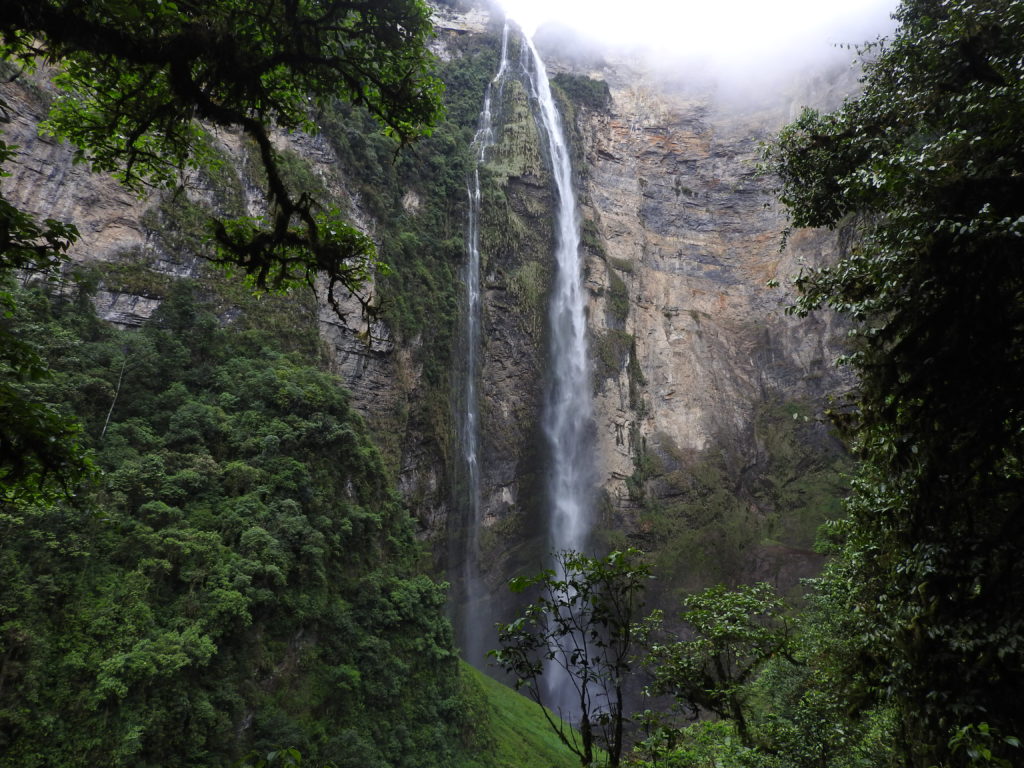 After the lower falls, we continued towards Cocachimba – this part was mostly uphill and a bit tiring. The whole walk was absolutely beautiful though, and we only saw five other people on the trail. Apparently tour groups do the section from Cocachimba to the lower falls, but if you are on the whole circuit, they have already left by the time you get down there.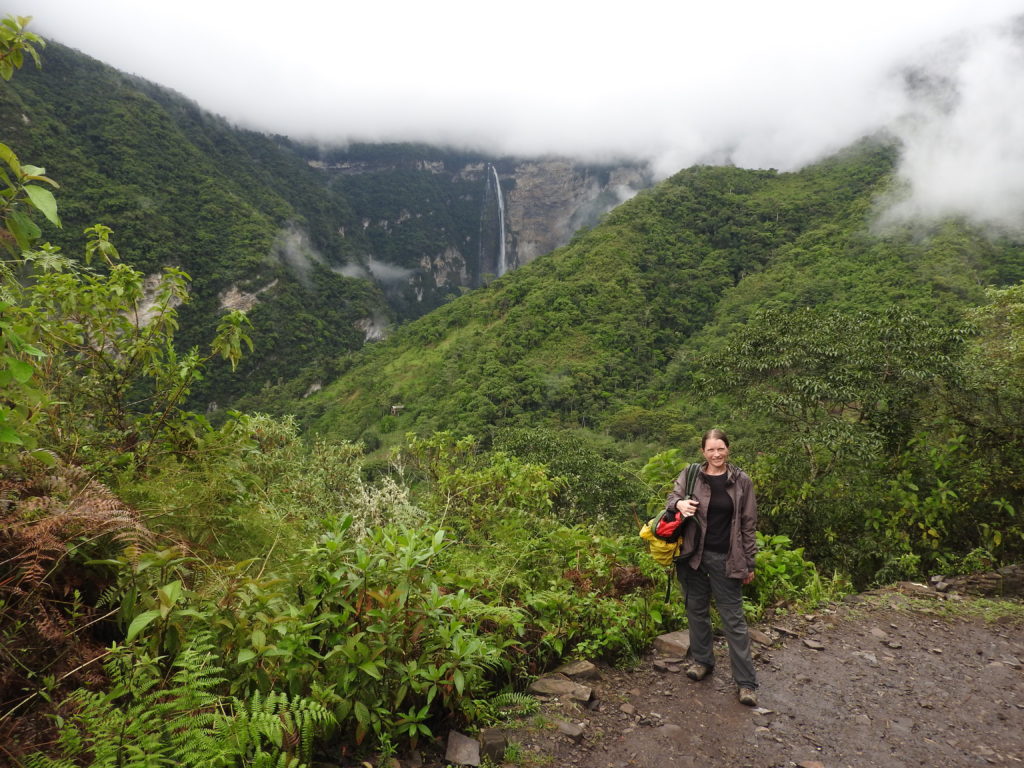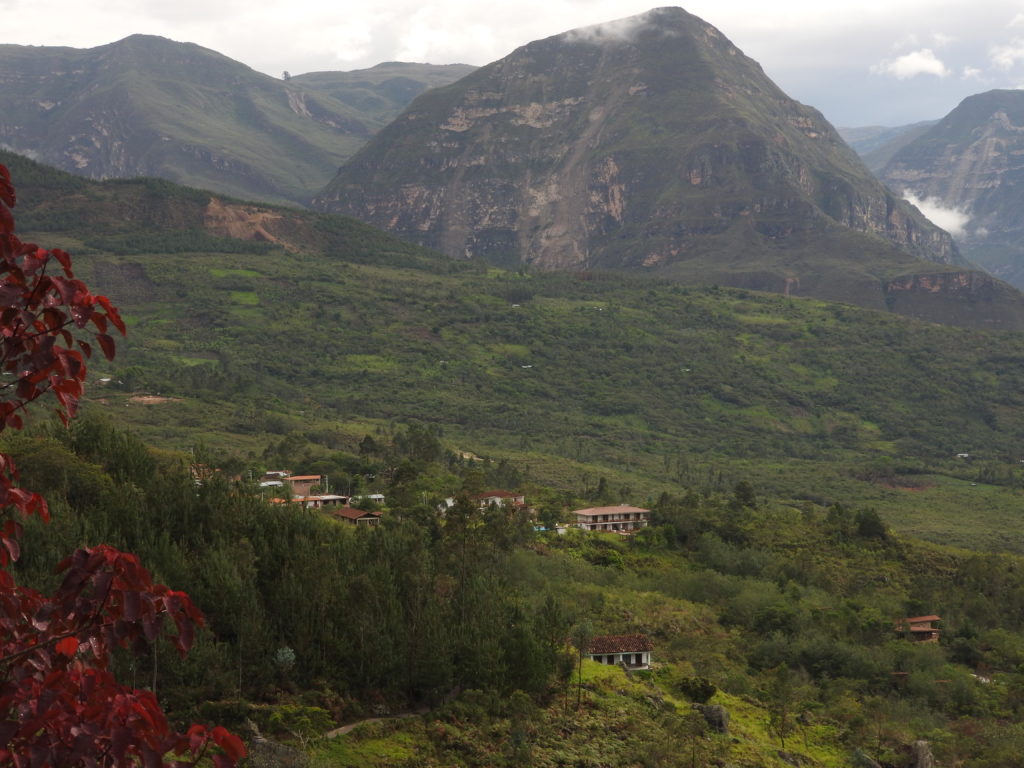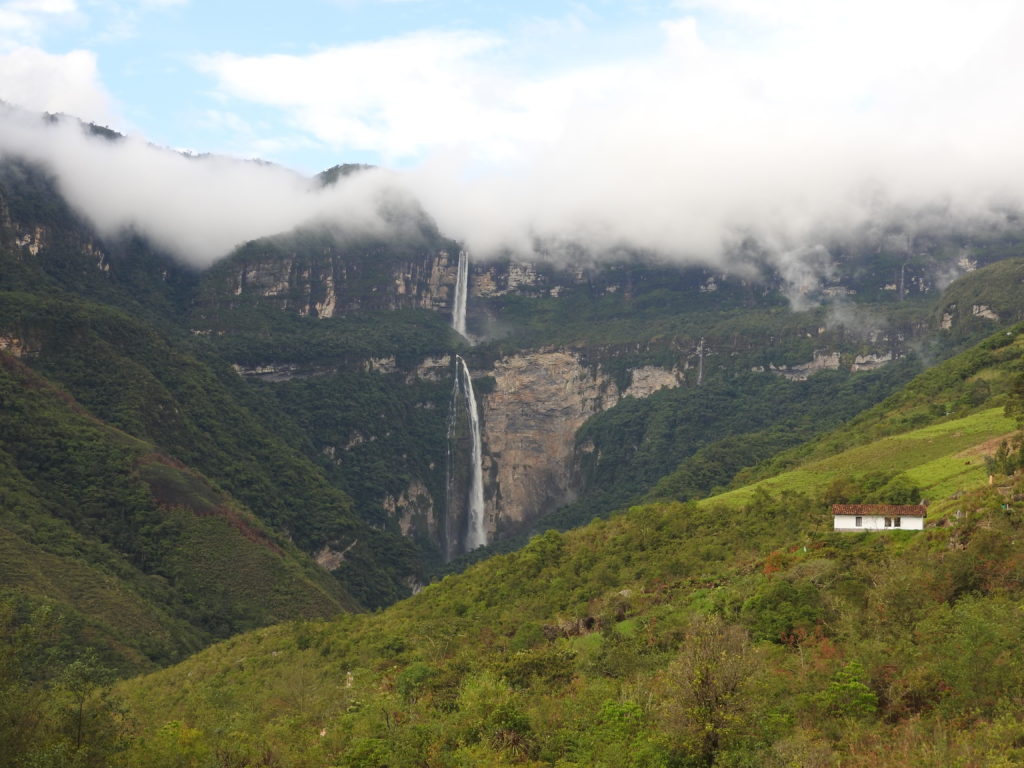 We arrived in Cocachimba and found it very quiet (which I guess is not surprising for a small village in the Andes). In theory we would be able to get a mototaxi down to the main road – but in practice, there was only one mototaxi up here – and it quickly disappeared down the mountain with somebody else in it….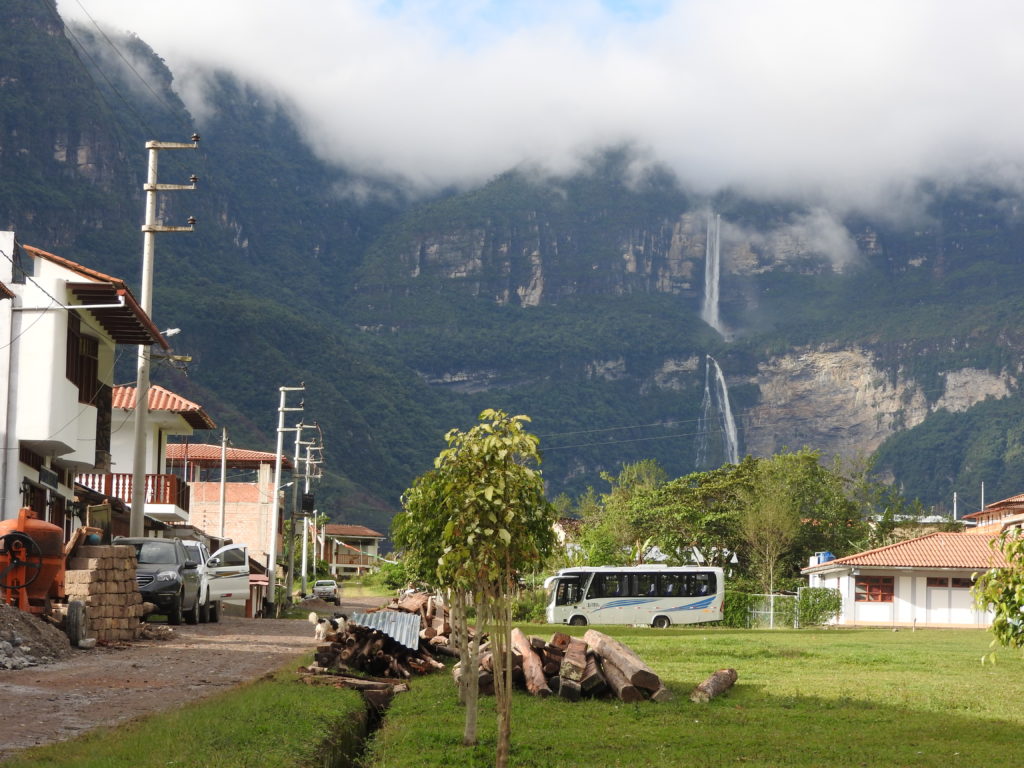 In the end, we decided to walk the 5km down the mountain on the gravel road, instead of waiting around for a mototaxi to turn up. It was a very scenic walk, marred only by a few aggressive dogs – but we survived unscathed, and after a grand total of 22km we were back on the main road ready to catch the minibus back to Chachapoyas.