The Sarcophagi of Karajia
Having had a taster of Chachapoyas culture on our trip to Kuelap, we decided to visit Karaji – another important site for the Chachapoyas.
To get to Karaji took us about an hour an a half – we started off taking a mini-van from Chachapoyas to Luya… and then a shared taxi to a small village called Cruz Pata… The shared taxi experience in this remote part of northern Peru was definitely an 'experience'… I call it 'the how many people can you fit in a car?!?' experience… We managed 7 adults – including the driver, who was the only person to have a full seat to himself 😉
On arrival in Cruz Pata we found the Karaji office – where we needed to register and pay in order to visit the site. We'd read before coming here that we needed a local guide to visit the sarcophagi and we were prepared to pay for one… however in the office they just pointed us on our way – down the trail – and told us that we would find the guide 'down there'….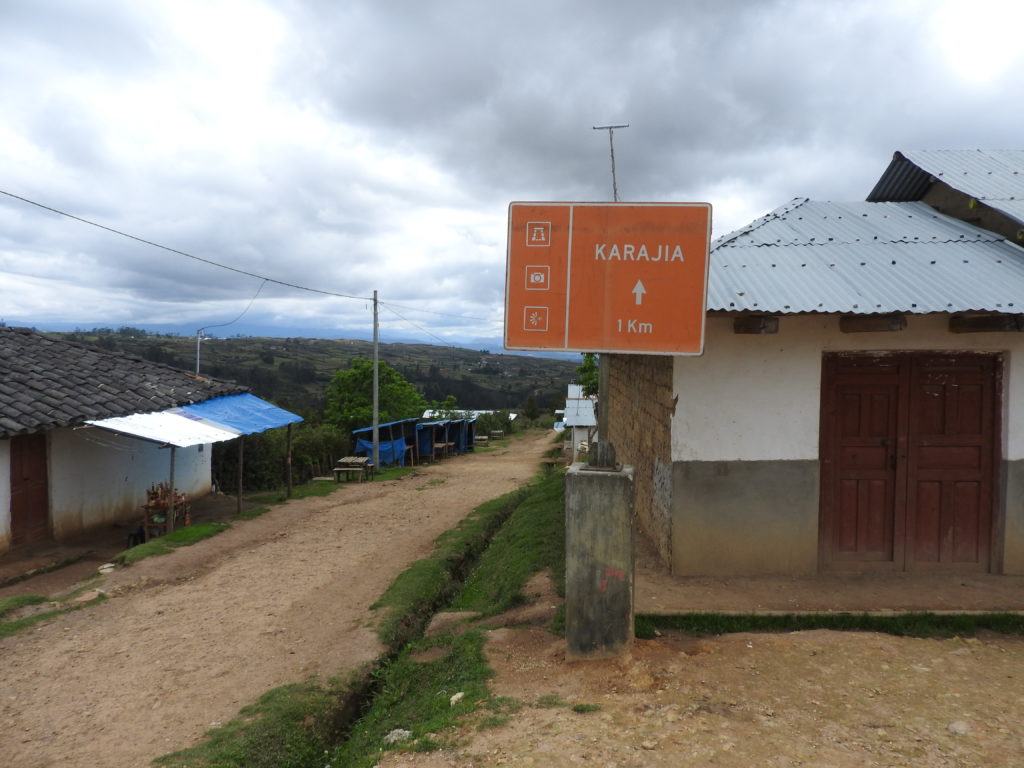 We strolled down the trail… there was no guide in sight (or anyone else for that matter!)… so we carried on strolling… the trail ended up being pretty much downhill all the way and quite steep in parts. Given the rain that we'd seen fall in Chachapoyas town, it was a pleasant surprise that this path hadn't turned into a mud bath – looking at it, there was certainly potential for a mud bath on this trail!!!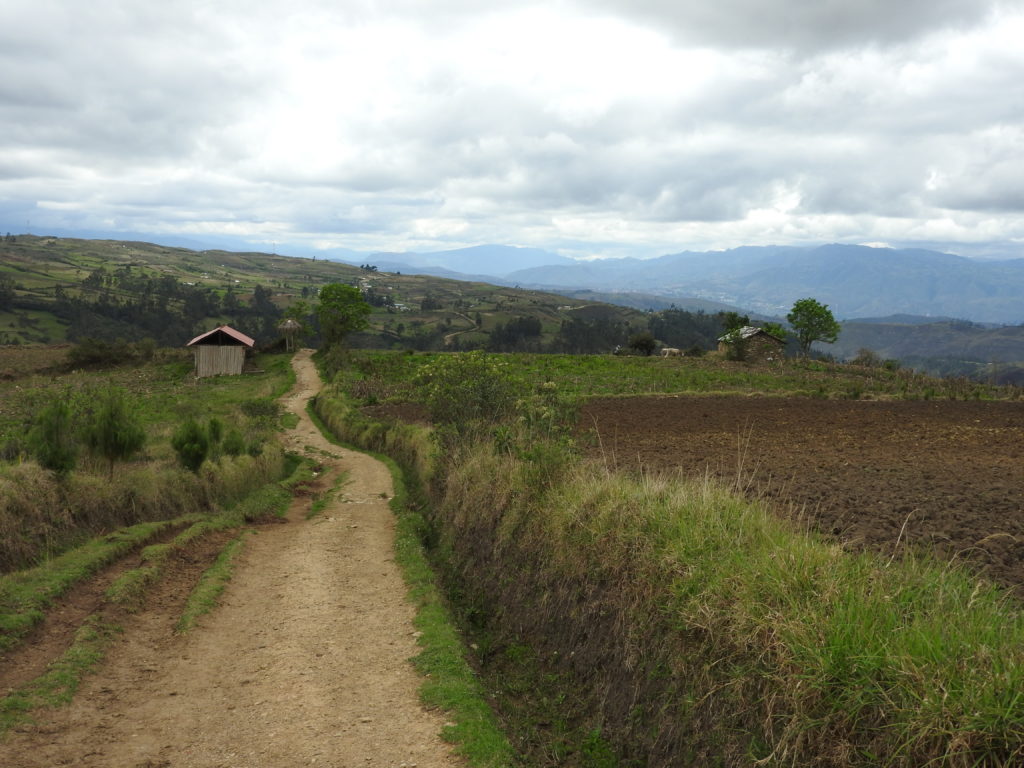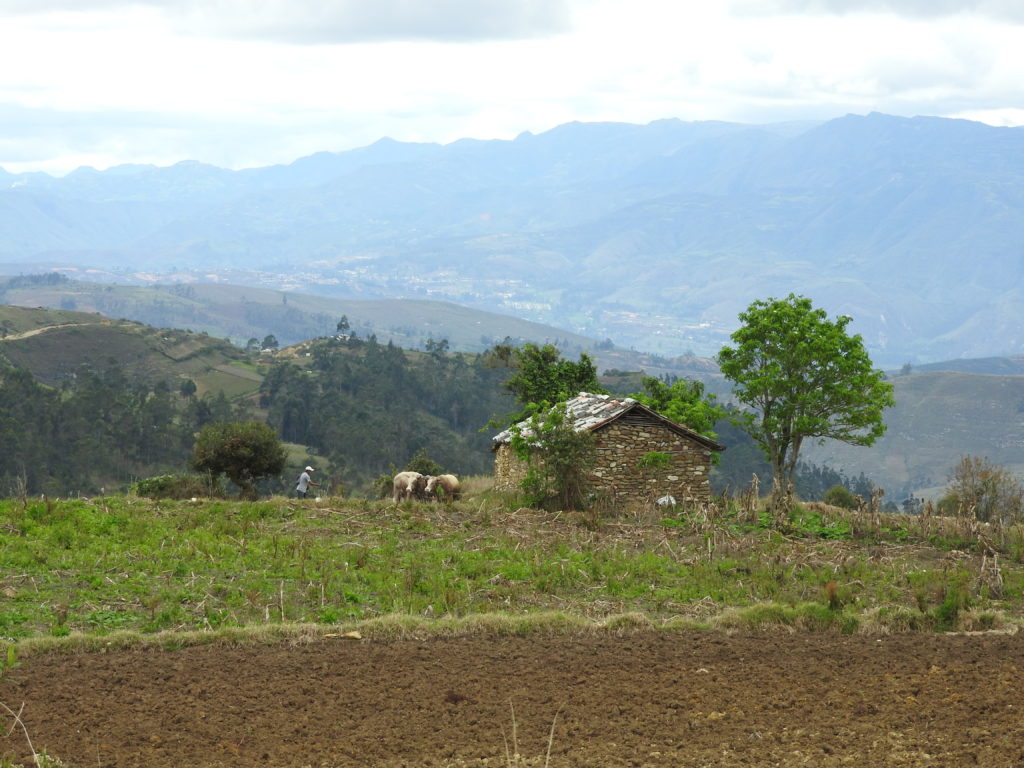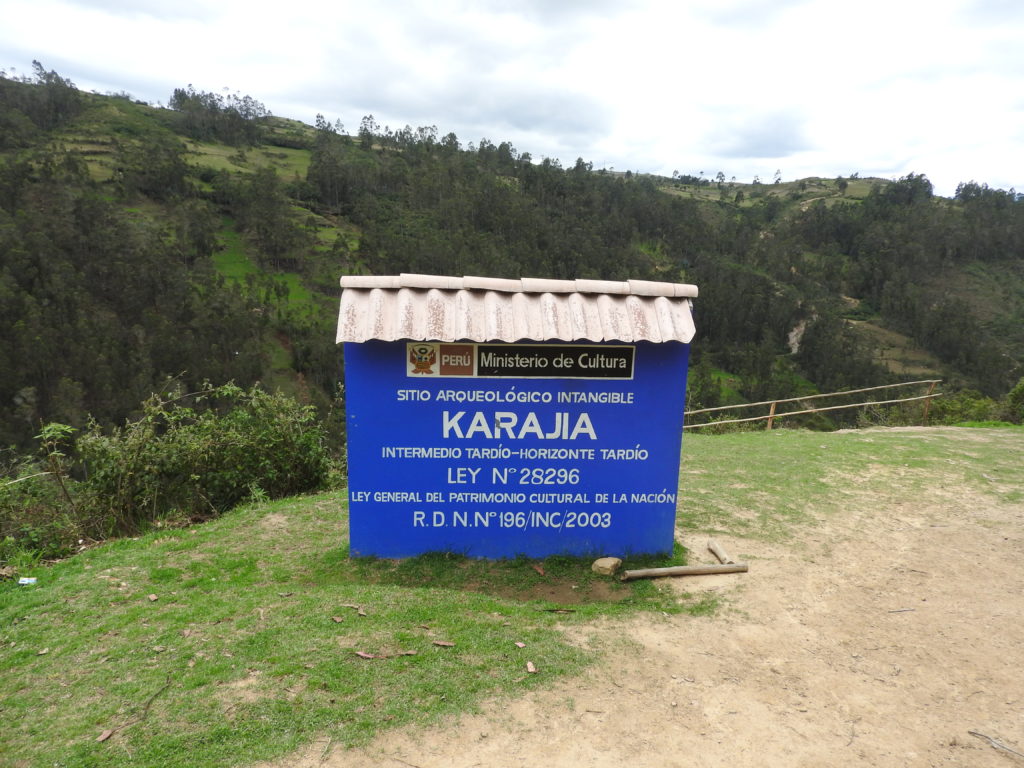 There was still no guide in sight – so we decided to go for it and walk along the narrow path in search of the Sarcophagi of Karajia.. We could see the cliff face ahead of us, and it wasn't long before we could see them perched high on the cliff side.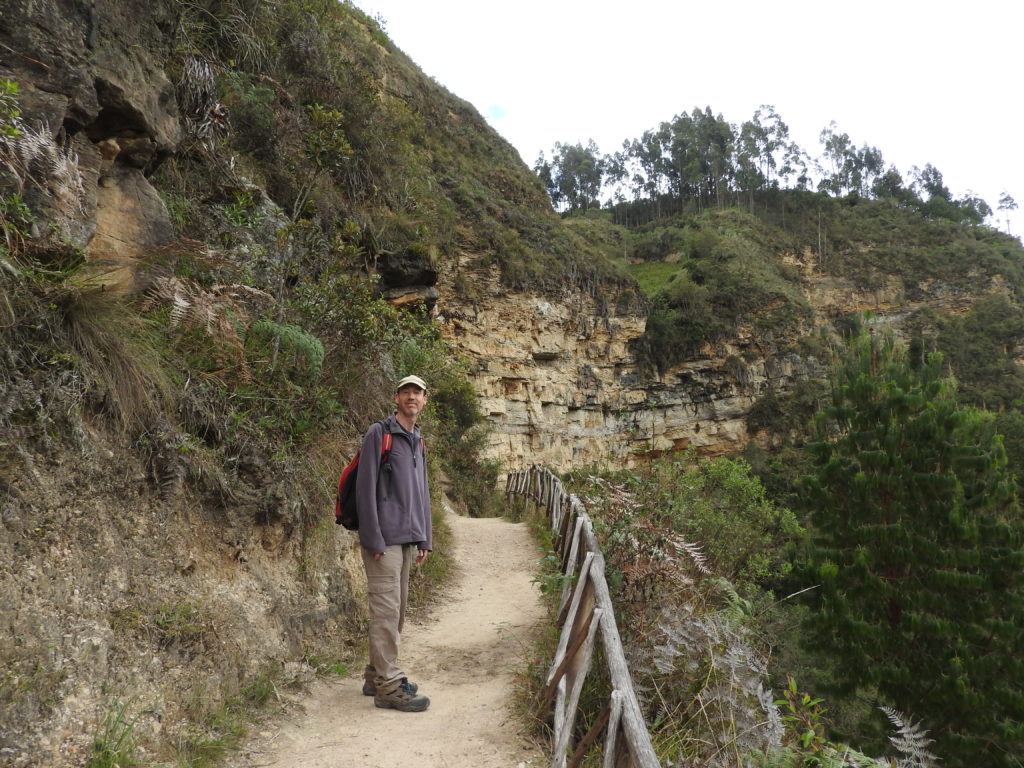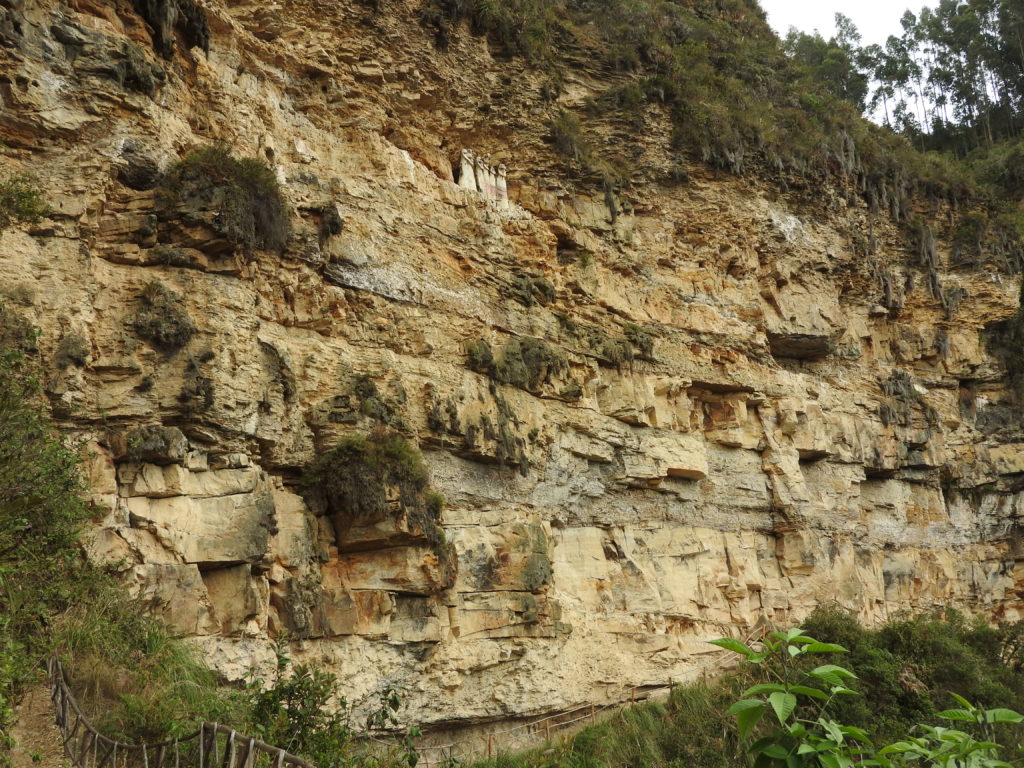 The Sarcophagi of Karajia are the funeral tombs of important individuals from the Chachapoya people – there were originally seven sarcophagi, but today only six are standing – as one was unfortunately destroyed in an eathquake in 1928.
The sarcophagis are made from mud, wood and straw, and inside were the mummies of the individuals along with offerings that were placed in the sarcophagi with the bodies. They are painted white and then decorated with male or female genitalia, tunics etc. using red pigment. Two of the sarcophagi have human skulls placed on their heads – it is believed that these are the tombs of two warriors, and that the skulls are those of enemies that they had killed…
Perched high up on the cliff side they are a pretty impressive sight 🙂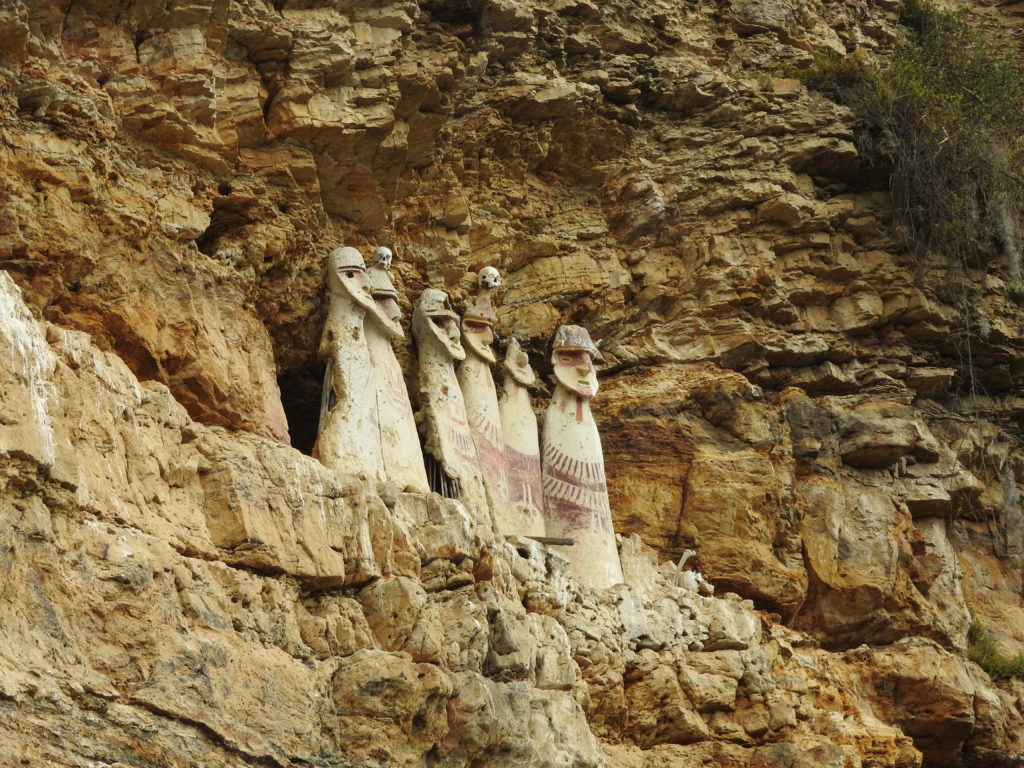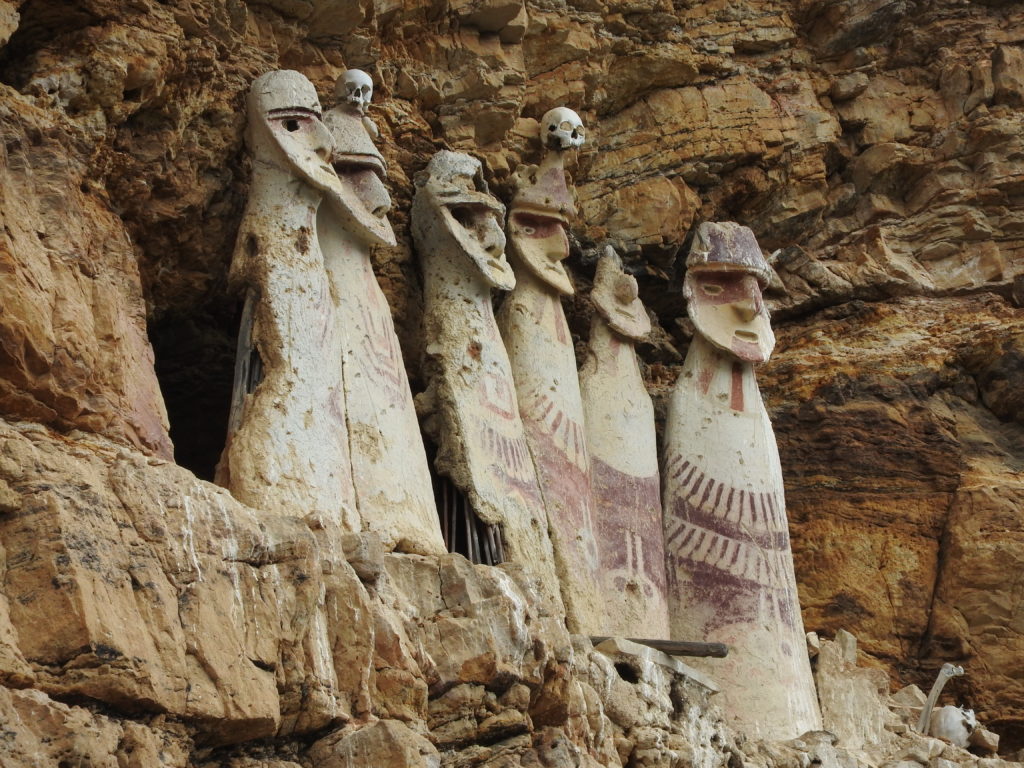 The path leads you right under the cliff where the Sarcophagi are perched, which allows you to get a different perspective of them from the other side!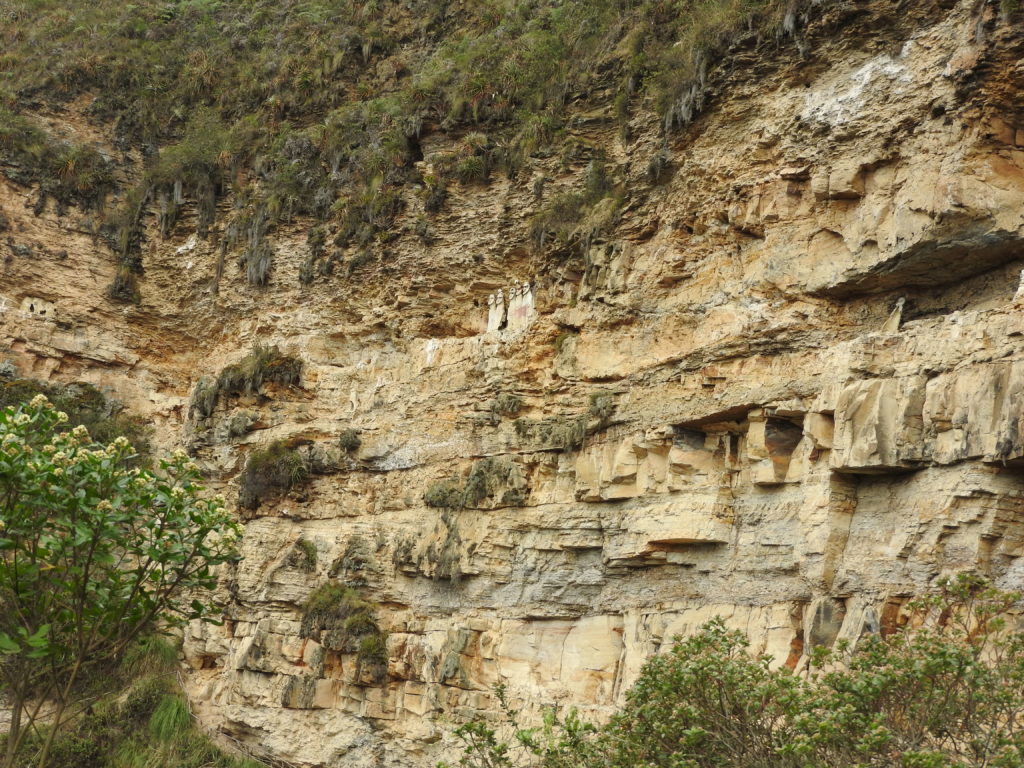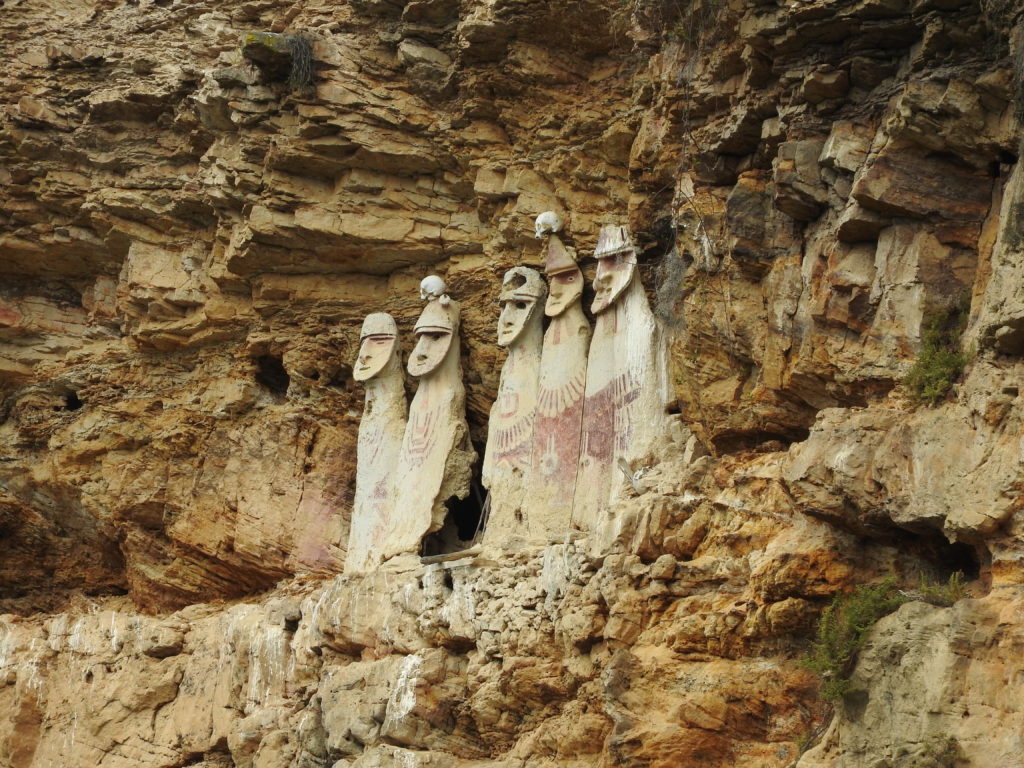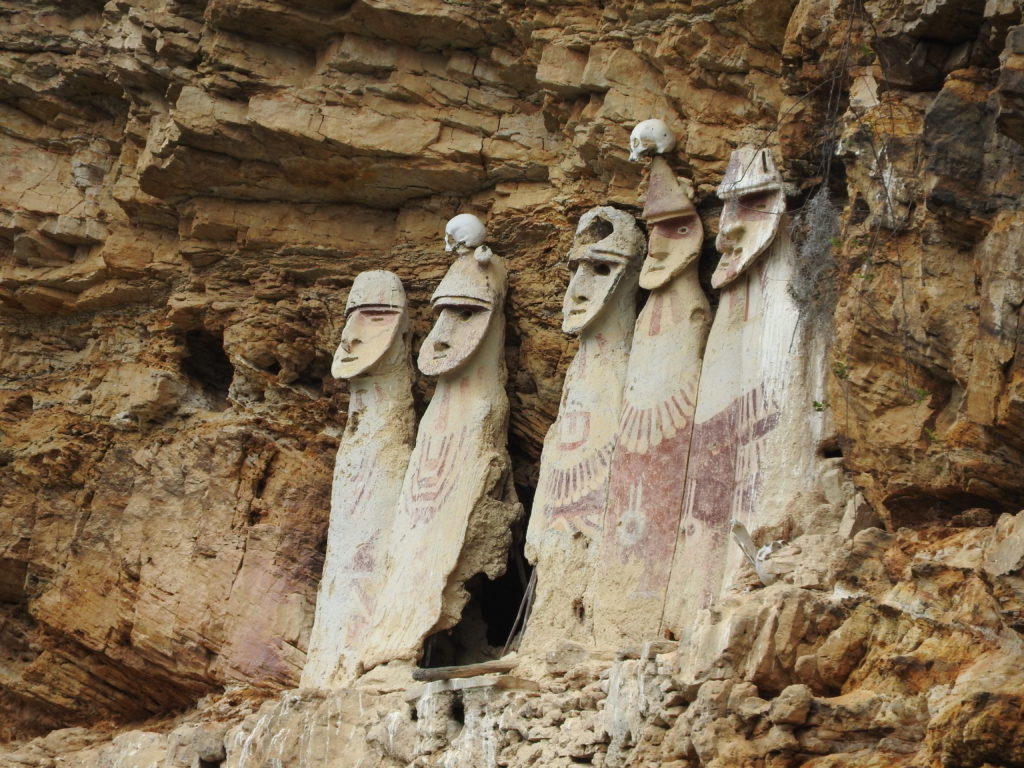 After taking way too many pictures of the sarcophagi, we started the tough up-hill walk back to Cruz Pata… Back in Cruz Pata, the shared taxi we'd arrived in was still there – and he took us back to Luya… lucky for us, not so many people were interested in doing the journey in reverse… we only had to share the backseat with a mum and child 🙂 🙂
Back in Luya we found lunch – and this deserves a mention as it was the first time that a menu del día in Peru had been served with a side of beans – RESULT!!! 🙂 Then it was time to head back to Chachapoyas.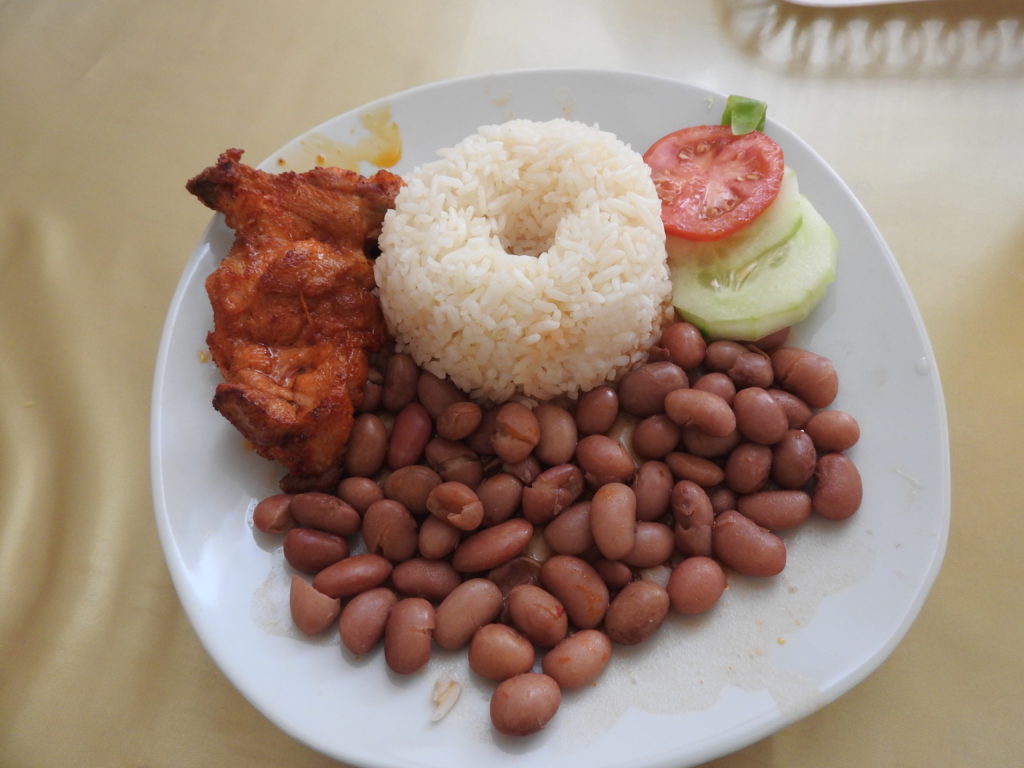 All in all we really enjoyed our visit to the Sarcophagi of Karajia 🙂