Kasaguadua natural reserve
From Salento we took a short trip to the Kasaguadua nature reserve – a small private reserve with an ecolodge, that also run tours through the cloud forest – with a mix of information about the cloud forest and their sustainable ecolodge project.
To get to the reserve you can walk from Salento – so off we went for a 10am tour. The scenery on the way was pleasant – hilly farmland and forest.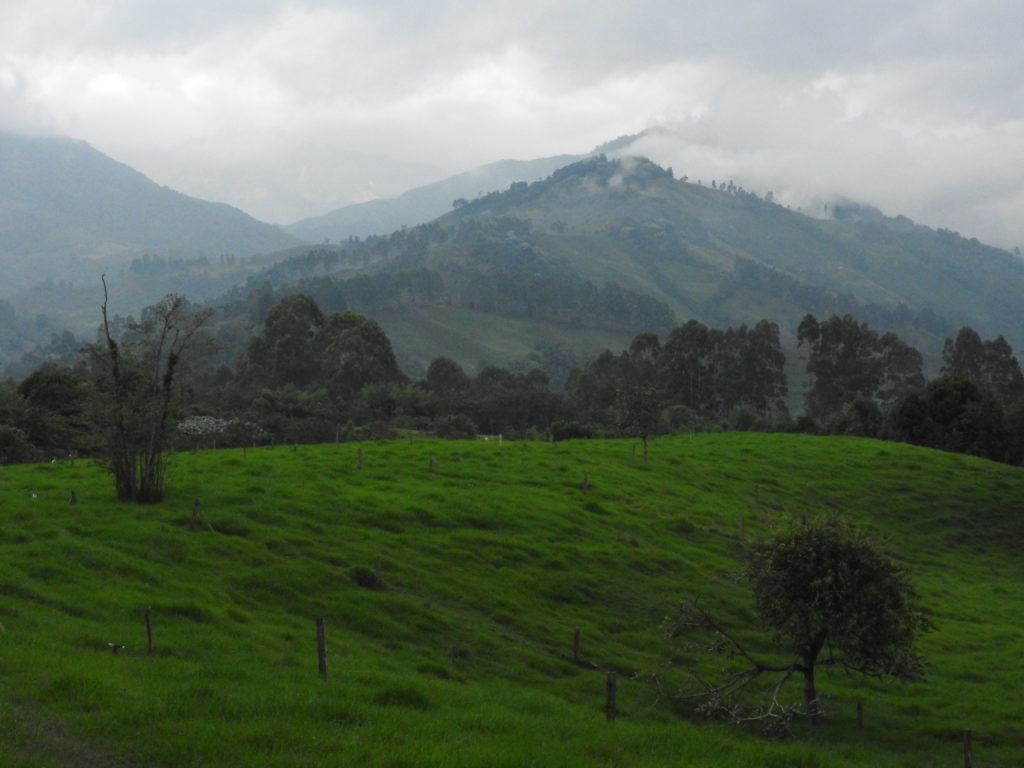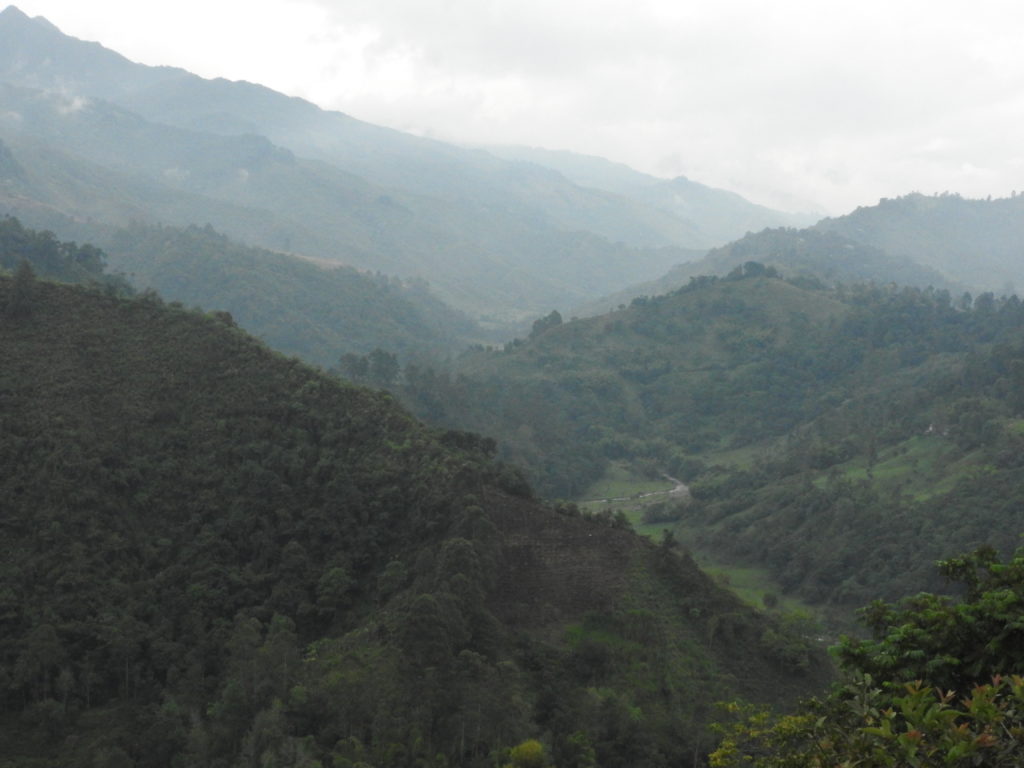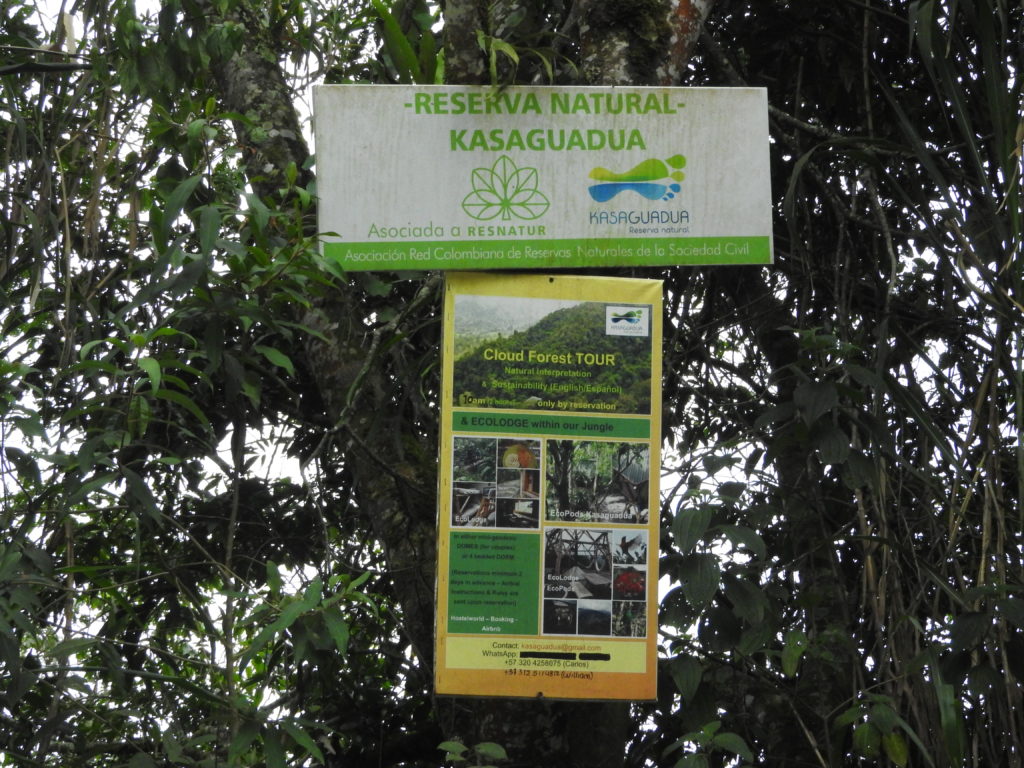 There were eight people on the tour including us, and it lasted for around two hours. The tour was very interesting – it was a little different – our guide switched between botany, sociology, and sustainability issues throughout the tour, and was very entertaining 🙂
It turned out that creating Kasaguadua had been a lifelong dream of the guide – and he had set it up along with a friend of his – working constantly over the years and doing everything themselves by hand – including building the ecolodge.
Kasaguadua means 'house of bamboo' – and the ecolodge was made from this bamboo, which they harvested themselves from the reserve in the middle of night – as this is the best time to do so. The reasons for this are complex, and if you would like to learn all about this native Latin American bamboo – you can read about 'guadua' here.
There was lots of interesting information about all kinds of things – which of course I have already forgetten due to my advancing old age! 🙂 But anyway, the main thing about the tropical cloud forest is that instead of having a seasonal cycle like forests in more temperate climates, the cloud forest flora is constantly changing as there are no seasons – this close to the equator there isn't even a 'proper' rainy season – the weather is more or less the same for the whole year. So instead of all the leaves falling off a tree in autumn, leaves fall off trees there constantly – a few every day. Instead of a 'season' where all the fruit ripens on a tree ready for picking, a few fruits turn ripe at a time on the same tree, so there is always a mix of ripe and unripe fruit on a tree.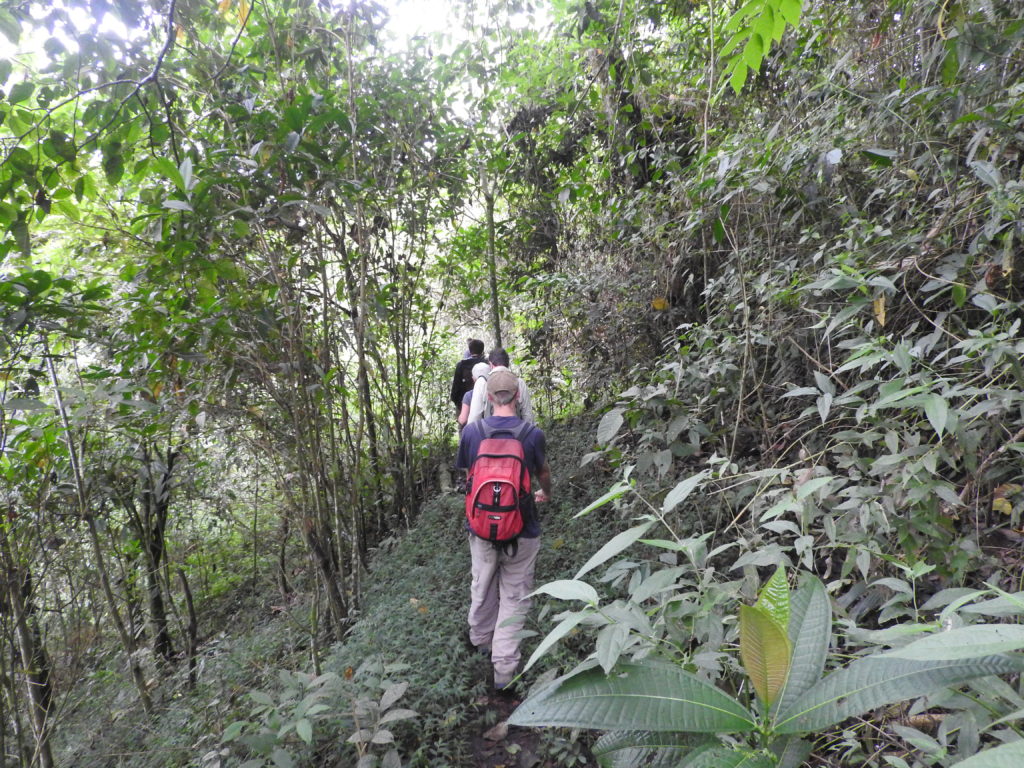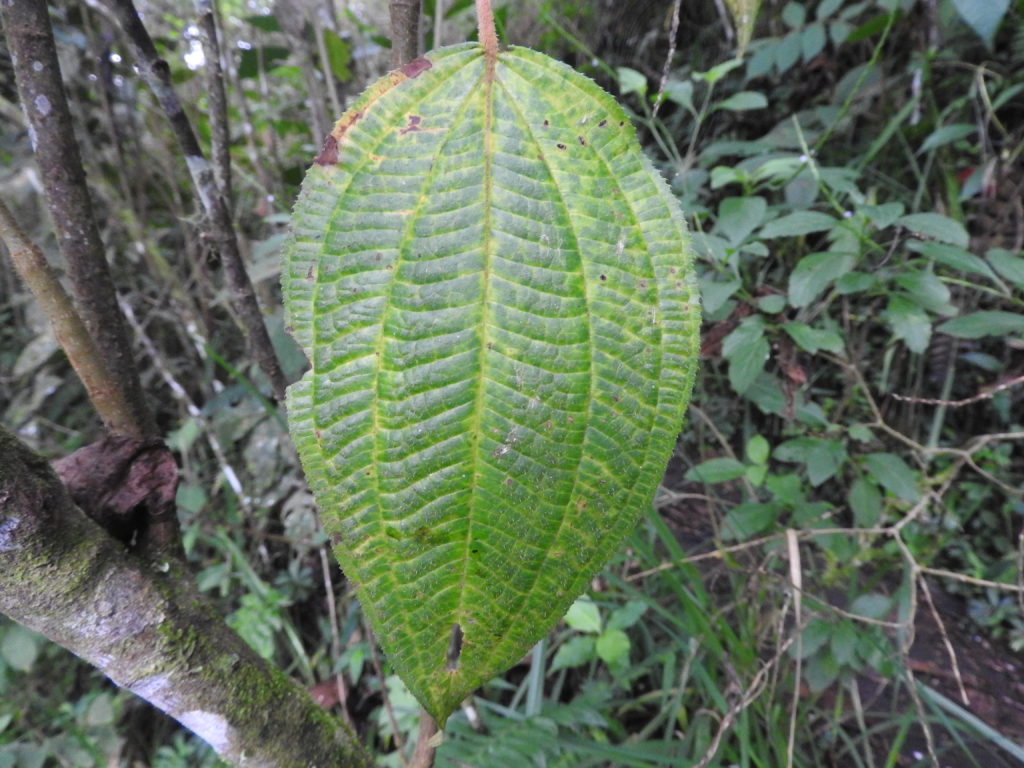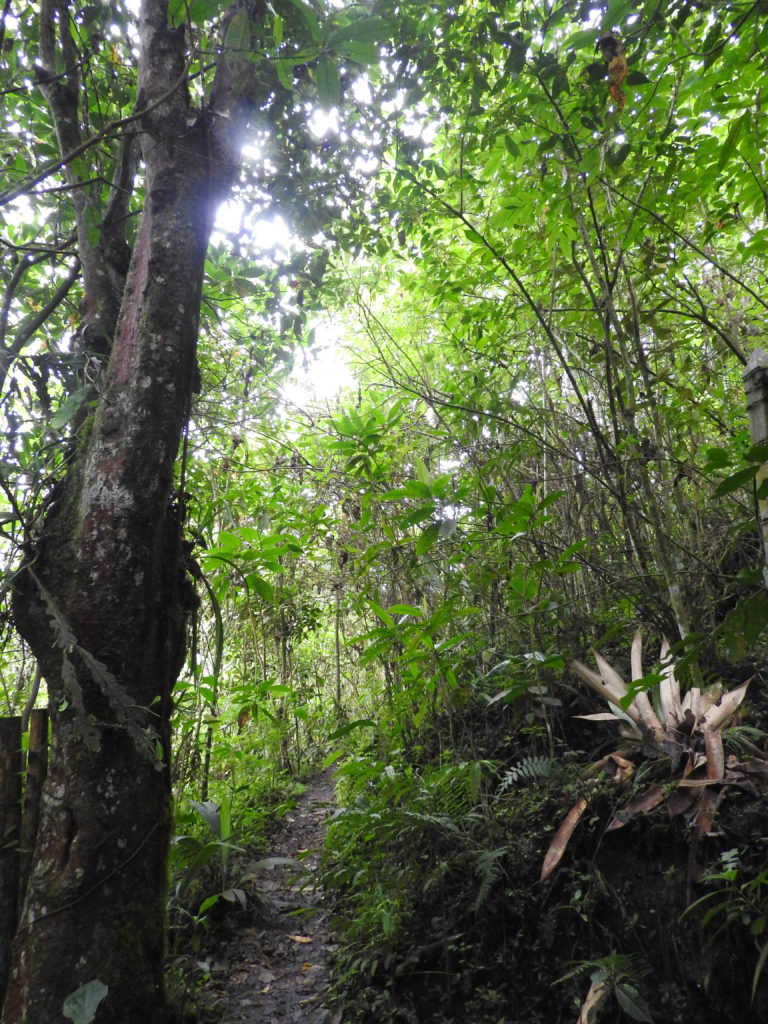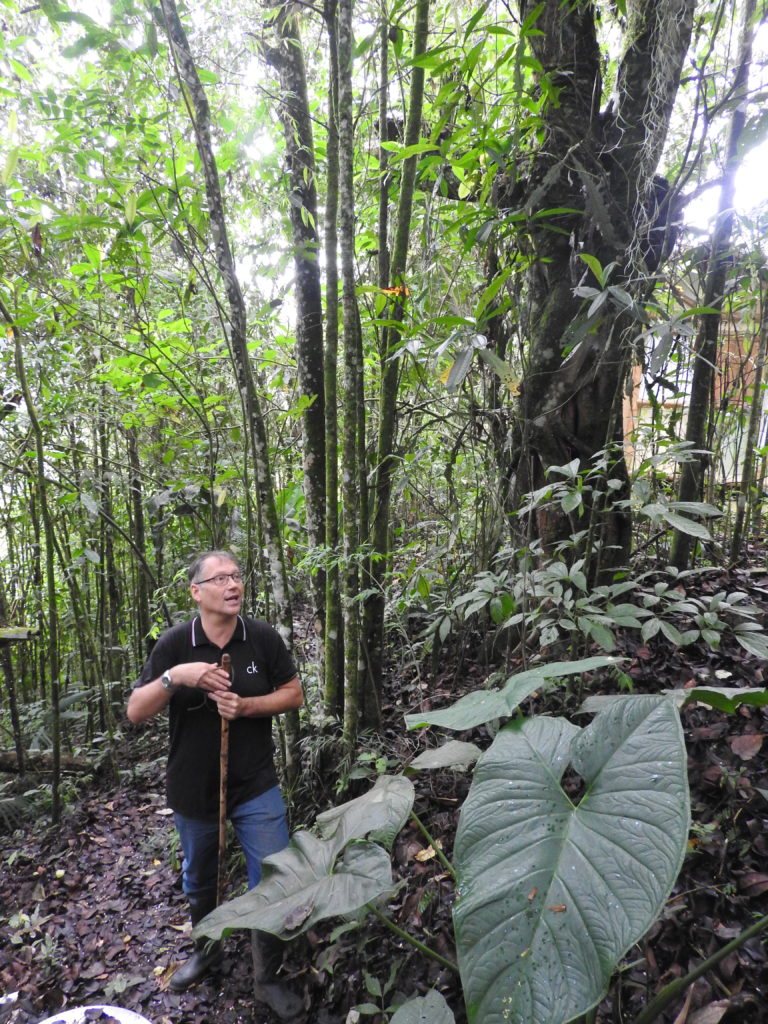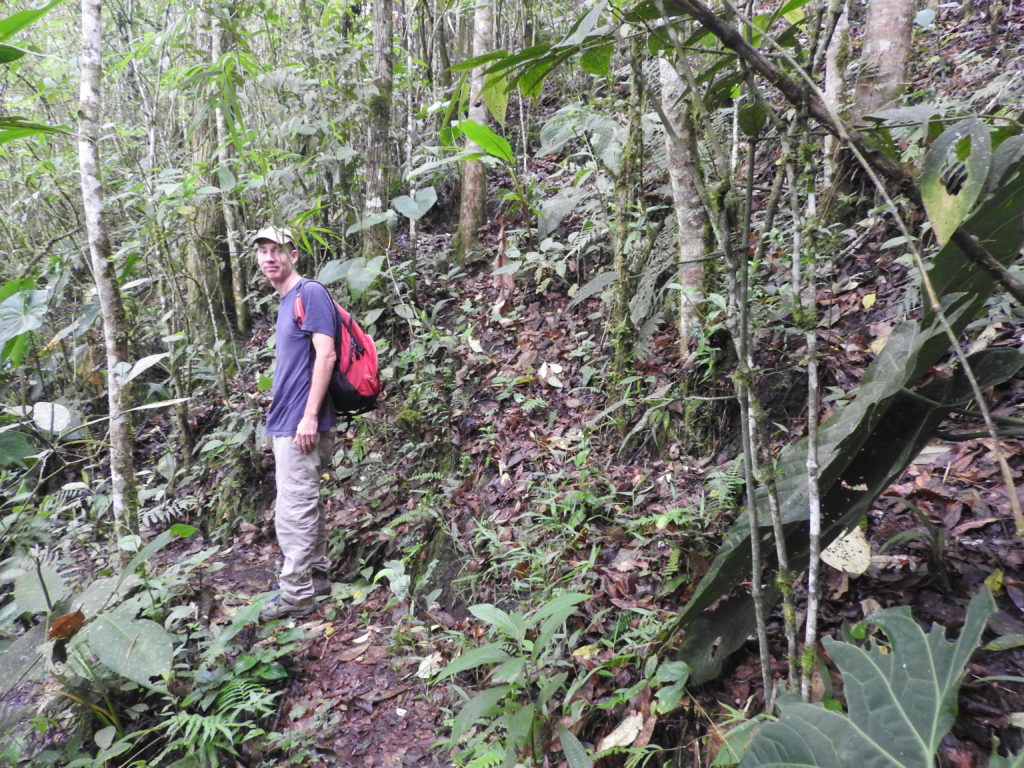 About halfway through the tour, there was a drink/rest stop at the ecolodge. It was a REALLY nice place. There were separate 'pods' for living quarters, and a lovely big common area with kitchen and lounge. Staying there would be staying right in the middle of the forest! 🙂 The only downside being that you have to hike for around 45 minutes through the jungle with all your stuff – but that would be fun right? 🙂 Anyway, you can read all about the lodge and project on the website.
The walk continued after the rest stop at the lodge, and we found a nice surprise by the trail! 🙂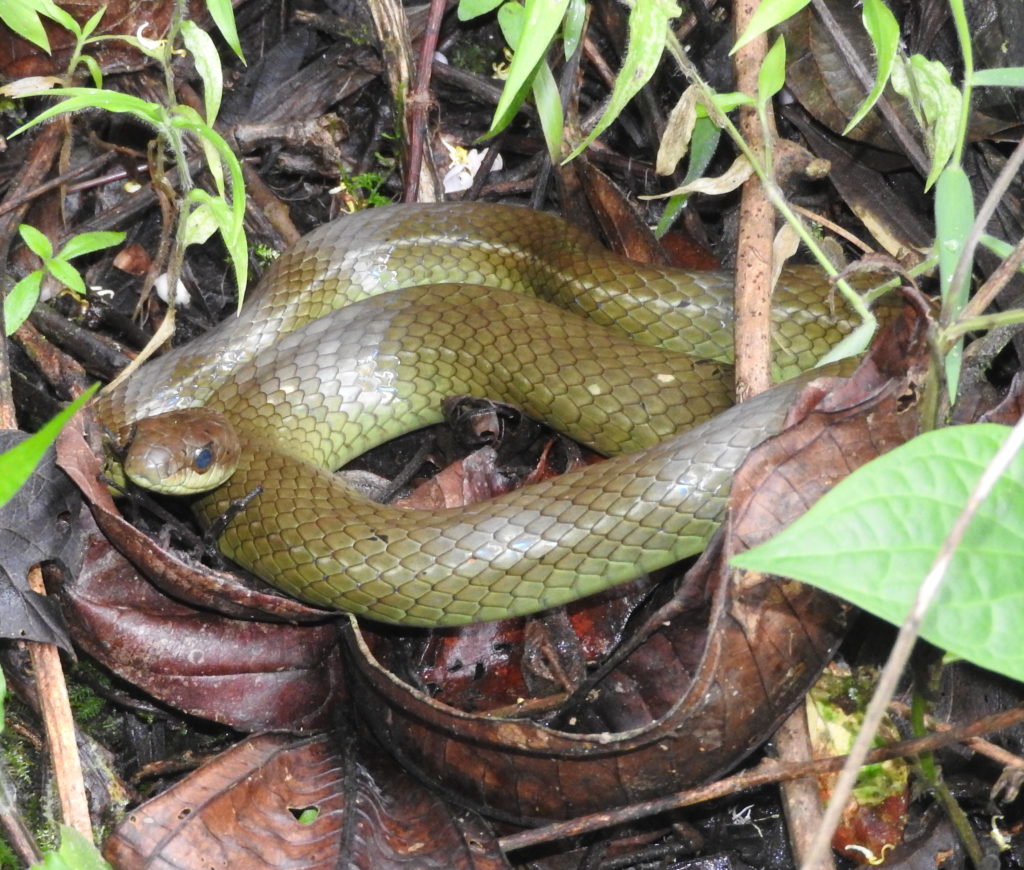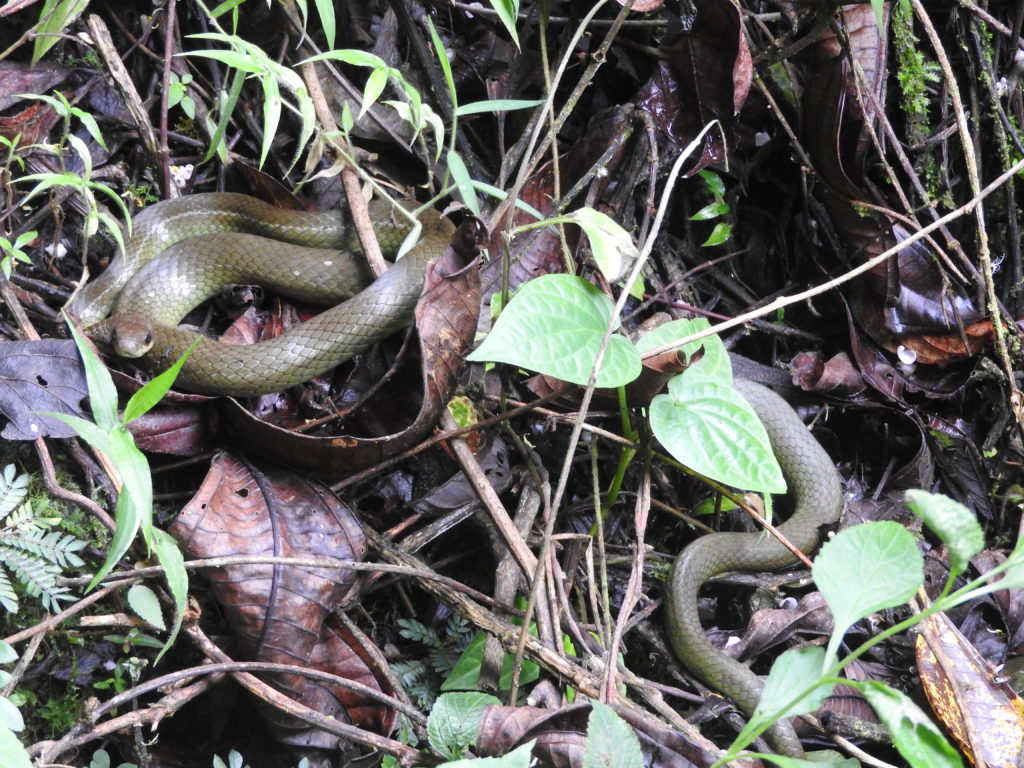 The tour finished back by the entrance, and we had a nice stroll back to Salento – it had been a very enjoyable morning.