Manu – Day 6 – Bonanza Lodge to Cusco
Our last day of the jungle tour had arrived… we were REALLY tired after the night in the hide – but not so tired that we still couldn't spot wildlife – especially if it was in our cabin! CC was very excited to find a small frog on the floor after she came out of the shower. She took a couple of pictures and then told me to come over and have a look.
Well, I must say I was amazed at this frog – it was nothing like I had ever seen before! In fact, it was not even a frog – it was a PIECE OF BISCUIT! 🙂 🙂 🙂
In CC's defence, it was still dark outside and the cabin didn't have good light, and of course we were VERY tired. In these circumstances, I'm sure that ANYONE could mistake a piece of biscuit for a small frog and take three photos of it 🙂 🙂 🙂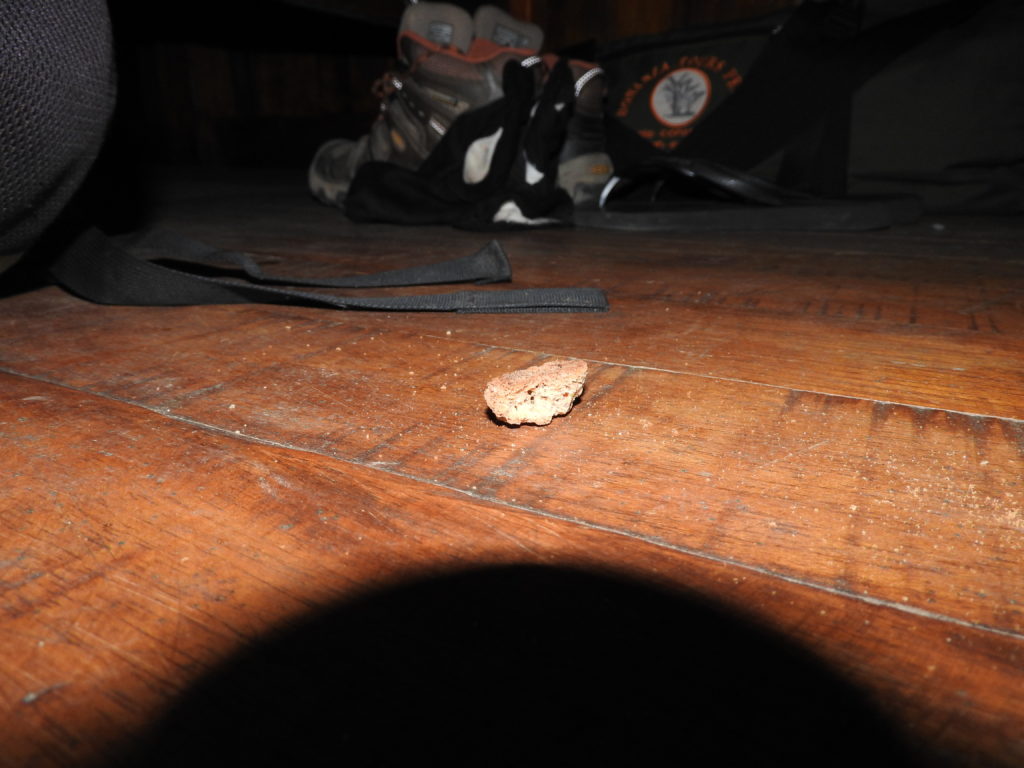 After we had packed and said goodbye to the biscuit-frog, we made our way to the boat and set off at around 5.30am – just after the sunrise. Our guide told us that there were probably a couple of reasons why we didn't see any animals from the hide the night before… one was that it was a full moon – it was very bright, and the animals don't like to be seen. The other was that all the rain in the previous couple of days had made the clay lick area very wet and soggy – apparently they like it drier… ah well….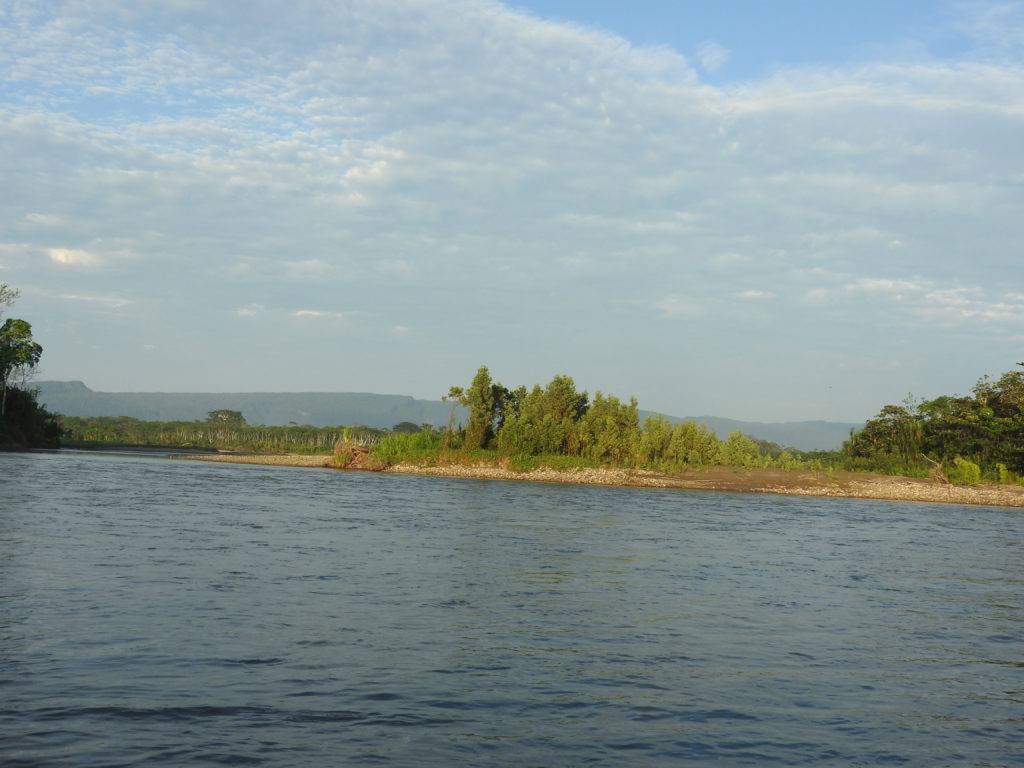 We had about 4 hours of river cruising to get back to the port, where our driver and minibus would be waiting to take us back up to Cusco. There had been a lot of rain in the last 4 days, and the river had changed quite a bit. The boatman and his assistant really had their work cut out for them on this part of the journey. The assistant boatman actually fell in the river while he was trying to get us off a mudbank. We felt sorry for him, but the boatman was laughing his head off…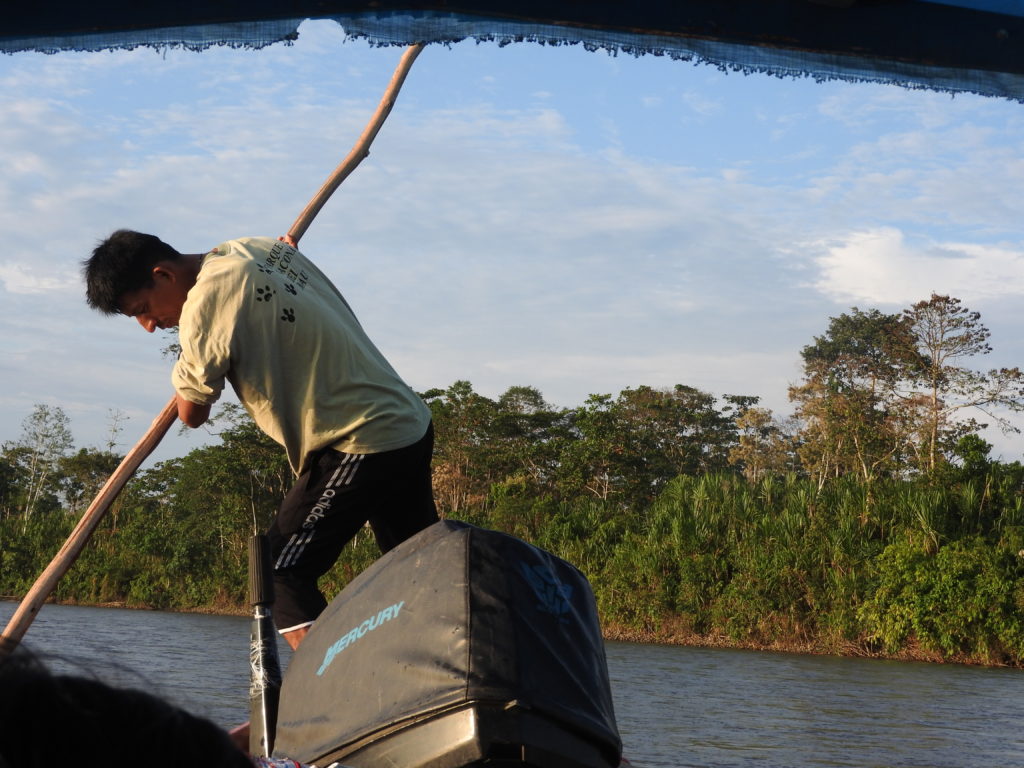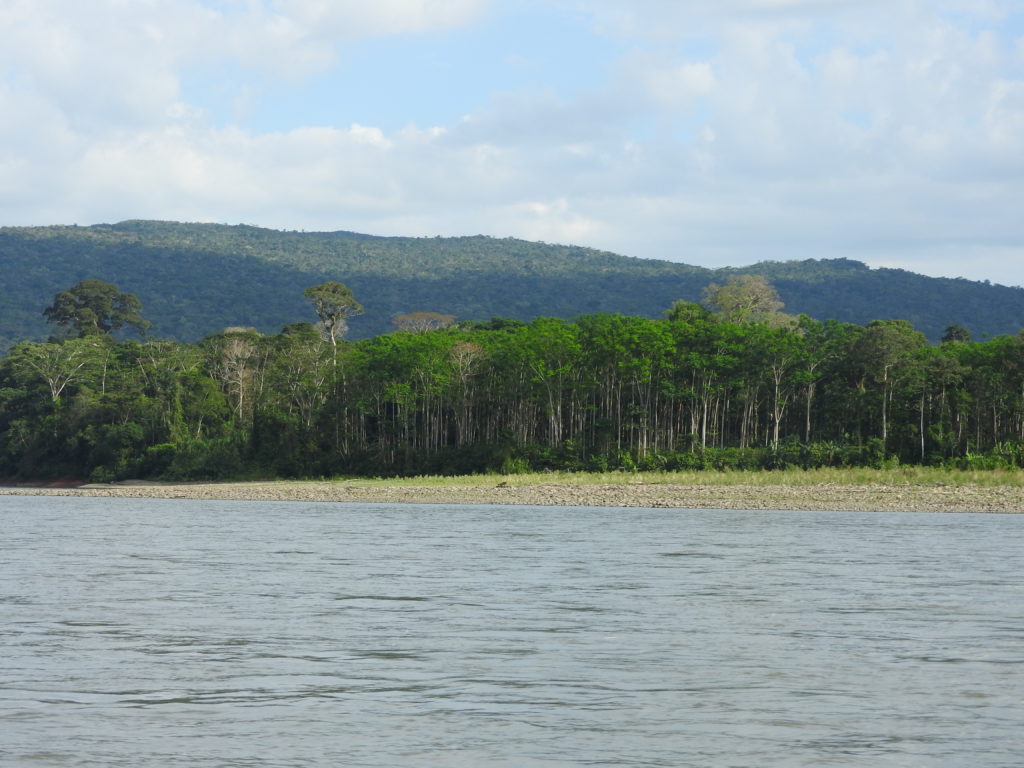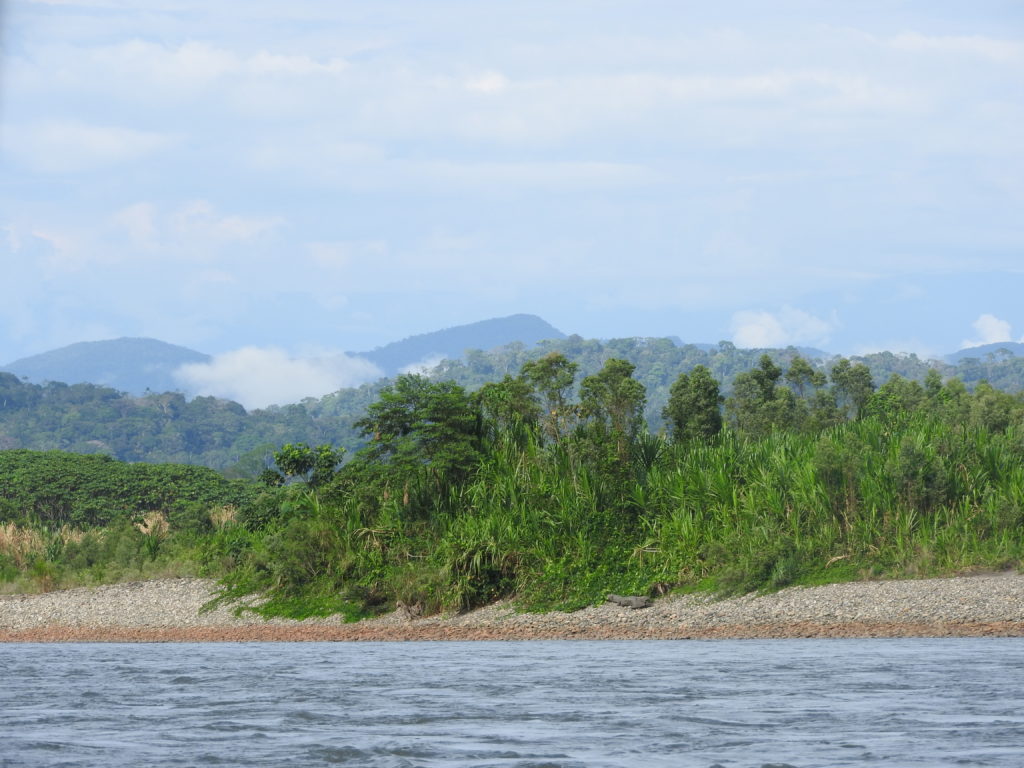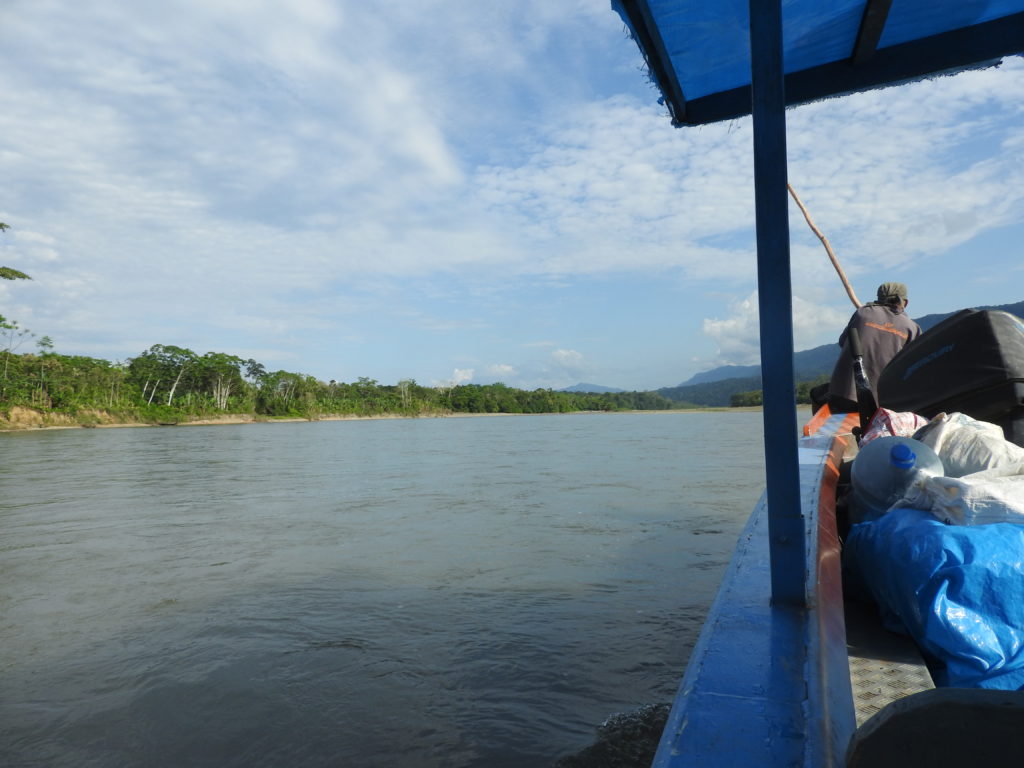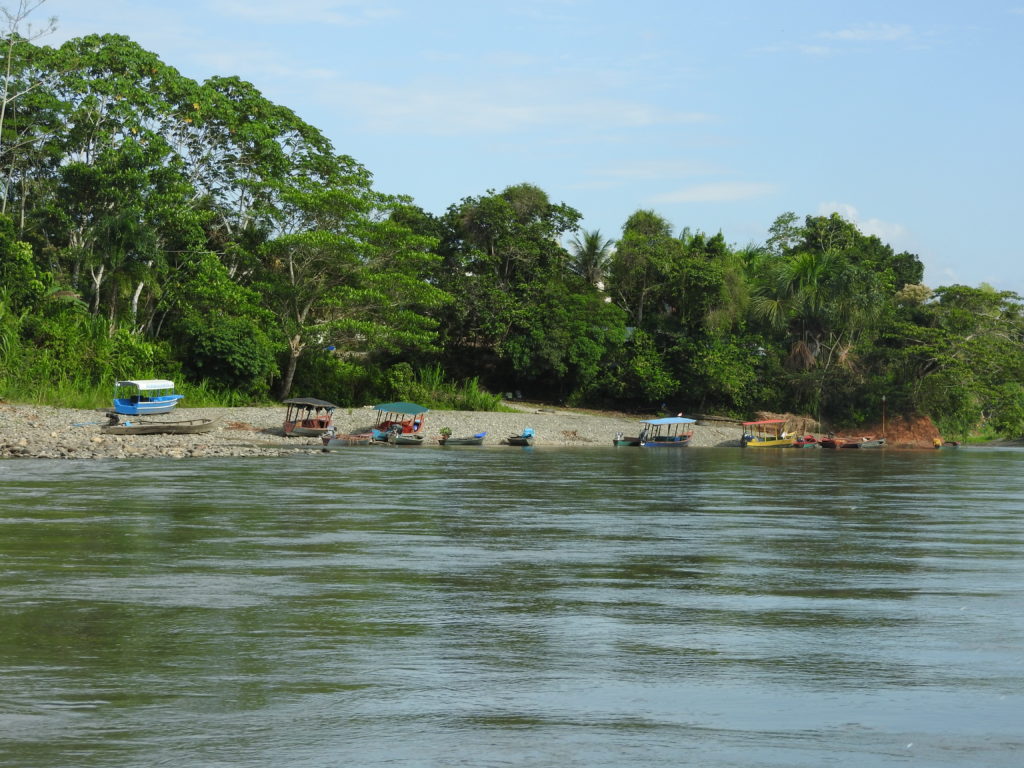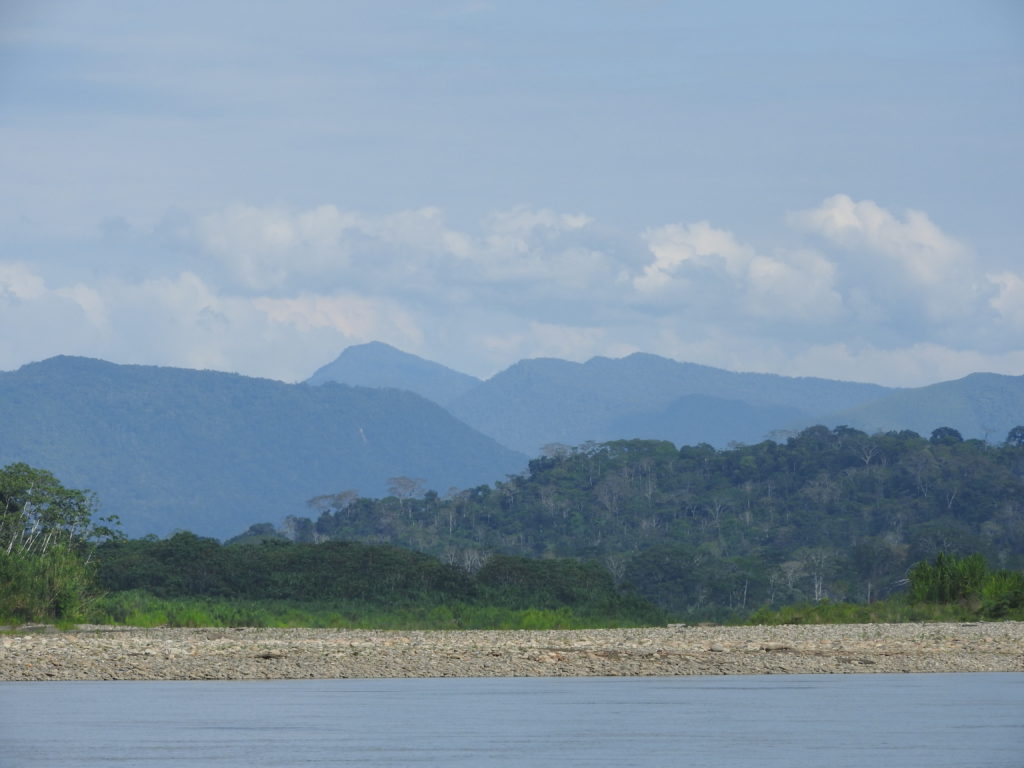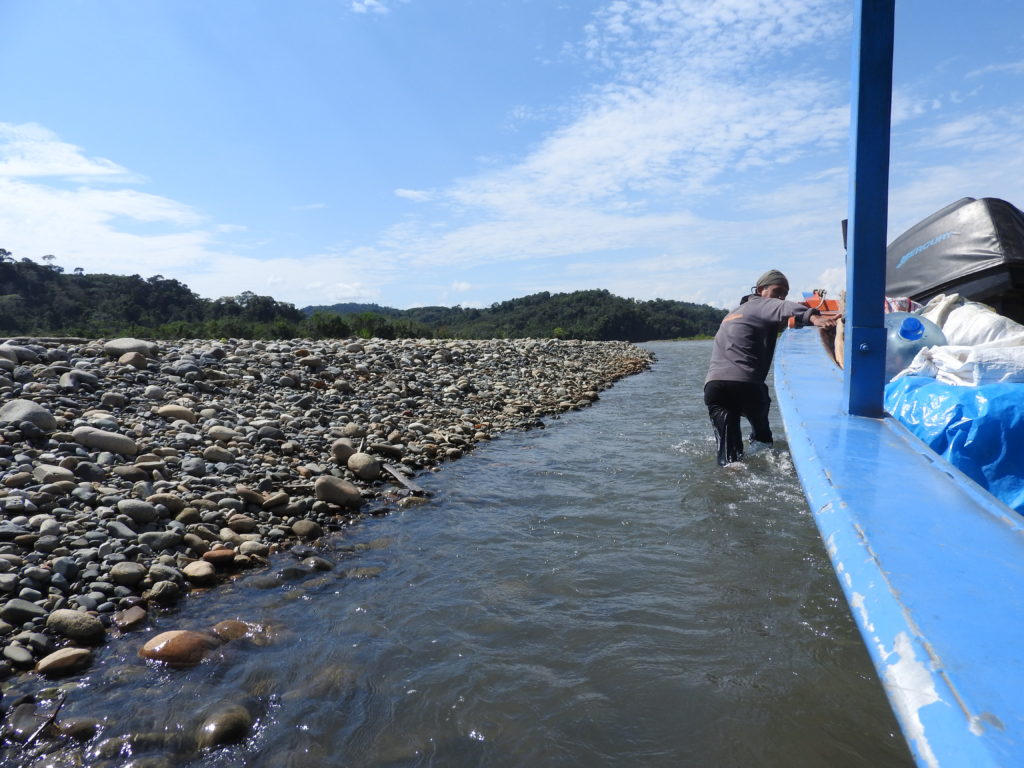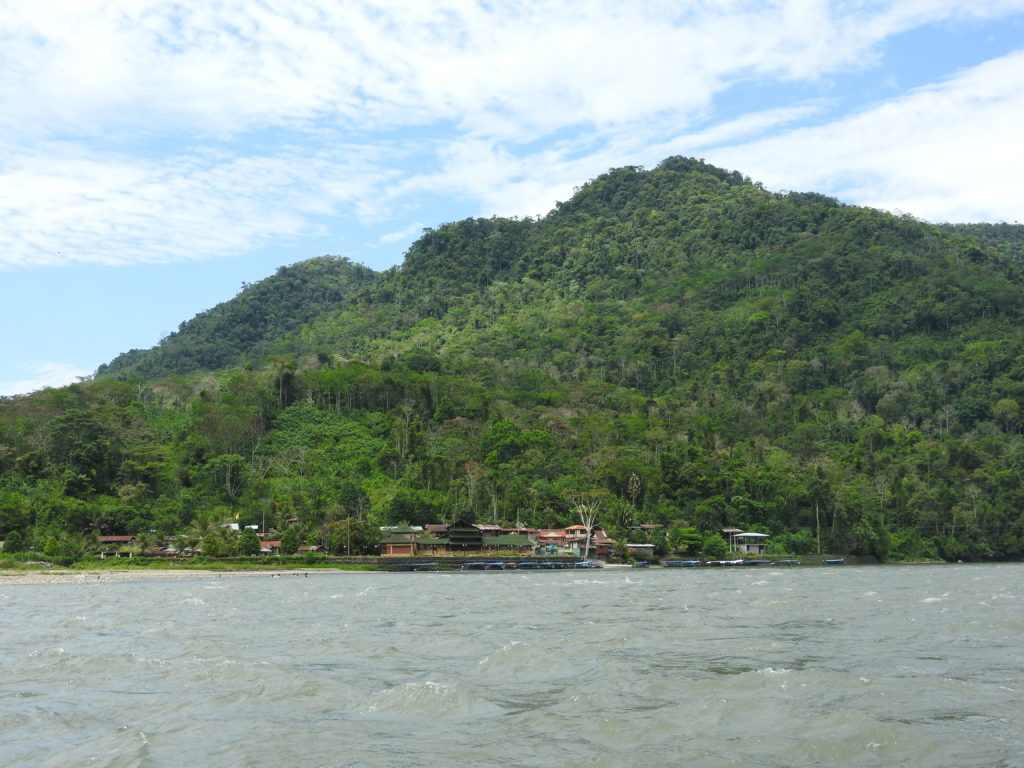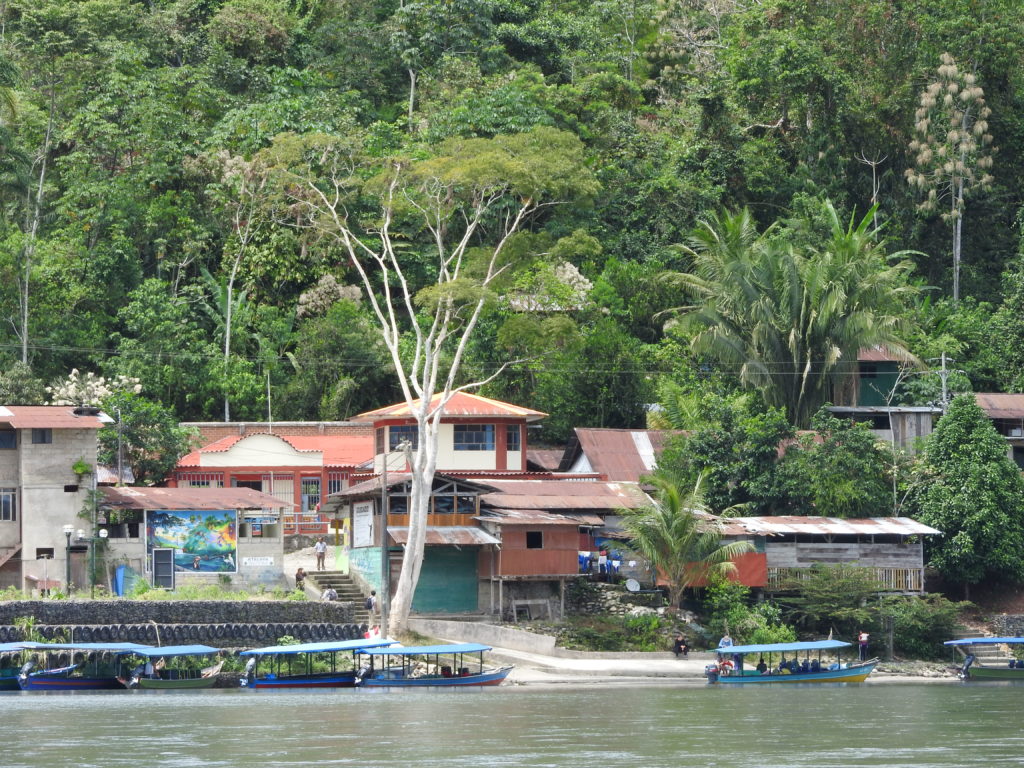 Once off the boat, we boarded our bus and headed up the road for 45 minutes until we reached the Rainforest Lodge – the place where we spent our first night. This would be our lunch stop. We looked for birds in the grounds of the lodge while the cook made lunch.
After a delicious lunch, the guide had a surprise for us – some beers! 🙂 YES, a nice COLD beer for all of us to mark the end of the tour (more or less, as we still had to drive about 6 hours to get to Cusco….)
It was mostly raining on the way back up through the cloud forest –  and apart from a couple of brief toilet stops, and a stop to buy snacks – we went straight back to Cusco – arriving at about 7.30pm.
We were very tired, but happy – it had been an amazing trip. It was the most 'wild' feeling jungle that we had ever been in – and we saw lots of birds and animals. The only downside was not seeing a tapir…. I guess we'll try again in Ecuador…. we figured that we should visit the jungle at LEAST once in each country 🙂 🙂
So, coming up in the next few posts – lots of pictures of the animals, birds, reptiles, frogs and insects that we saw on the trip… 🙂