North Seymour and Mosquera
We were ready for a trip to another one of the uninhabited islands – this time it was North Seymour. North Seymour is home to lots of birds, and also land iguanas – so we were hoping to see a fair bit of wildlife on the island. Like all the uninhabited islands, you can only visit on a guided tour. Our tour would be a walk on North Seymour, followed by a snorkel from the beach on Mosquera island.
We were picked up from our hostal at 8am, and taken by minibus to the port on the north side of Santa Cruz. This port allows access to the islands north of Santa Cruz, as well as to the airport. From there we took a boat to North Seymour. The guide for this tour was excellent, and the boat was also very large and spacious – with a nice upstairs seating area. The journey to North Seymour was very calm and smooth, and only took around 45 minutes  – quite a big contrast from all our previous boat journeys!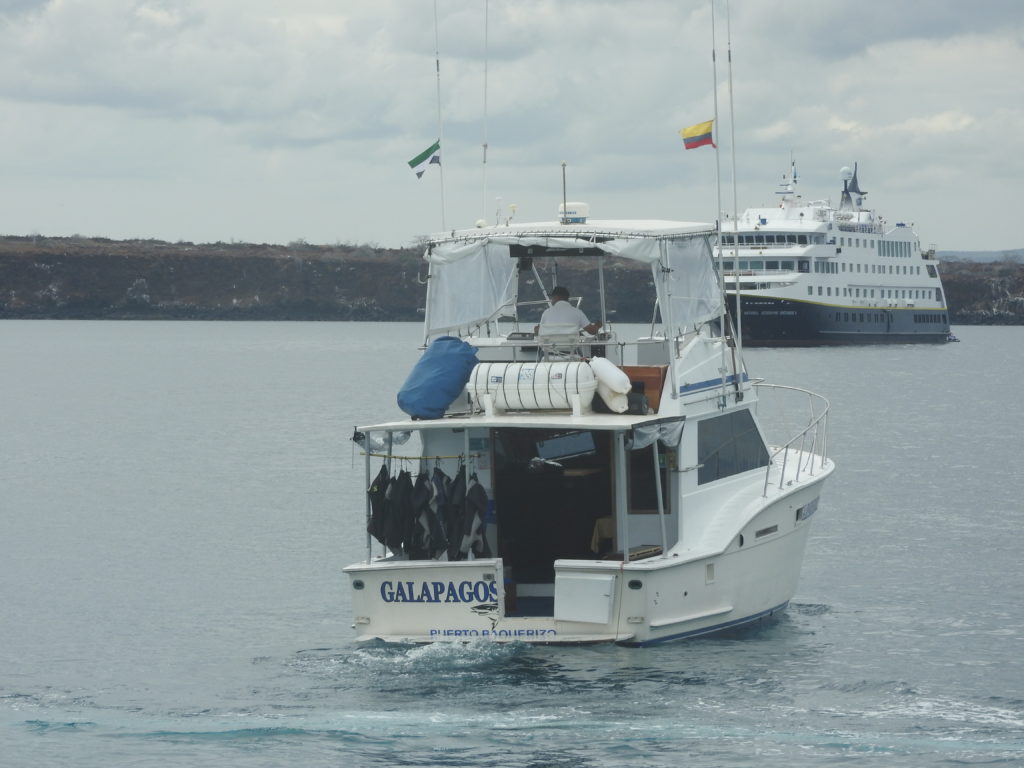 We arrived on the island, and set off on our walk. It was a really excellent walk – the guide was very informative, there were lots of birds, and the island was quite stark and beautiful. There were quite a lot of other groups on the island – but they didn't get in the way too much…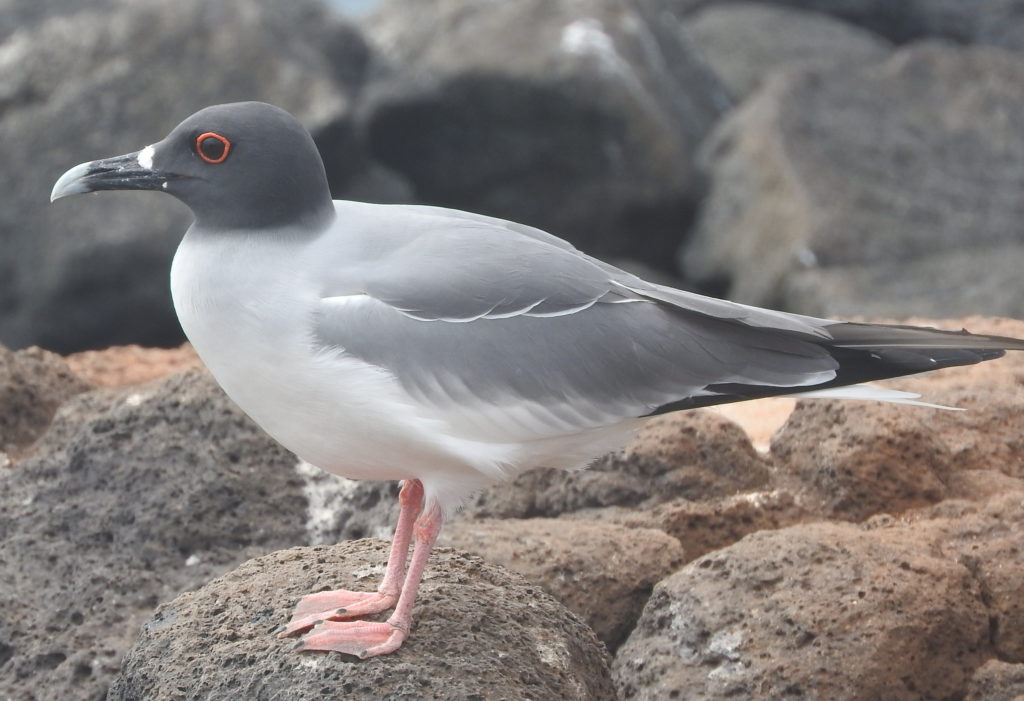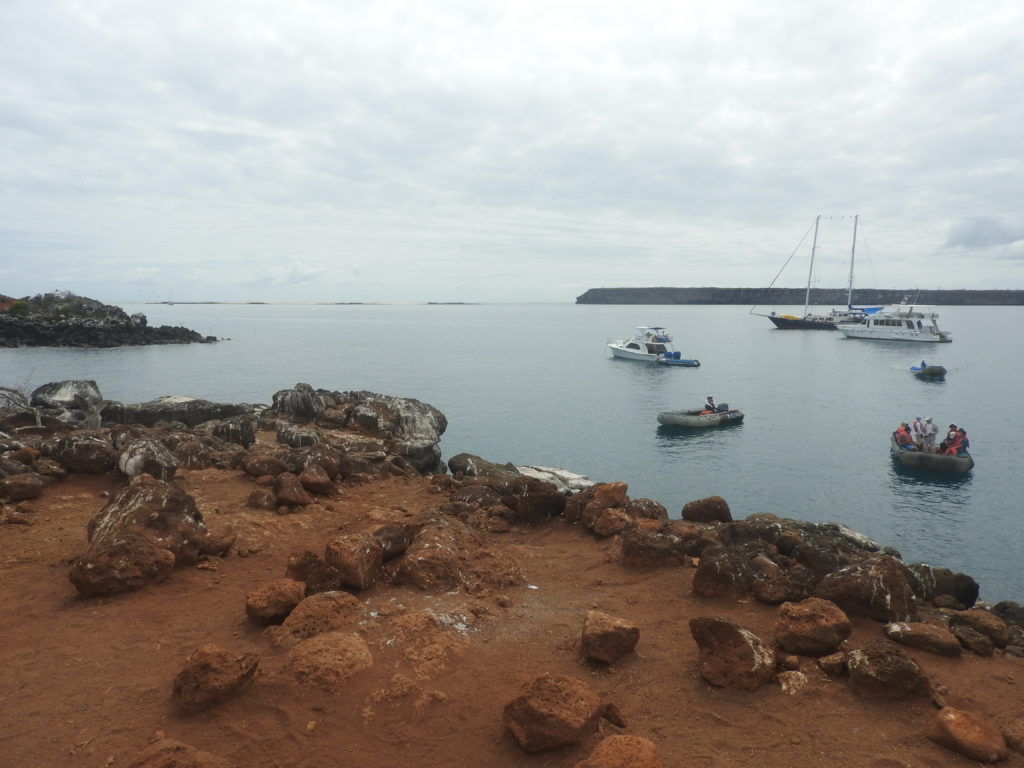 The birds that we encountered the most on the walk were frigatebirds – there were hundreds of them, and they were nesting. This meant that we would hopefully see one with its red pouch inflated.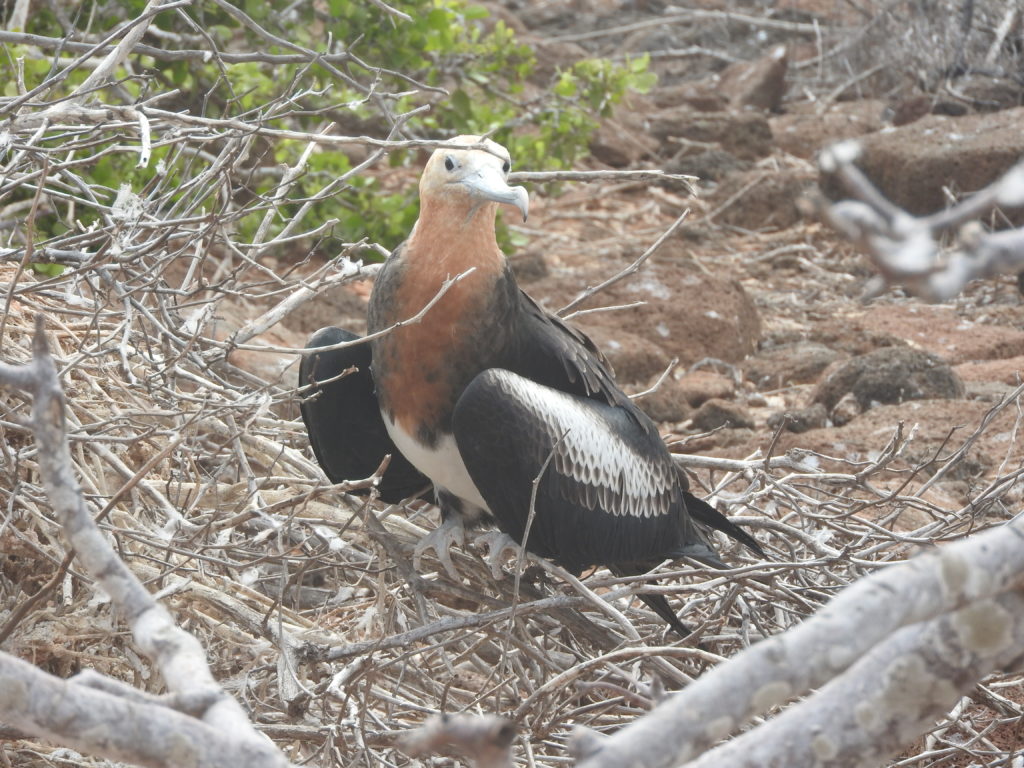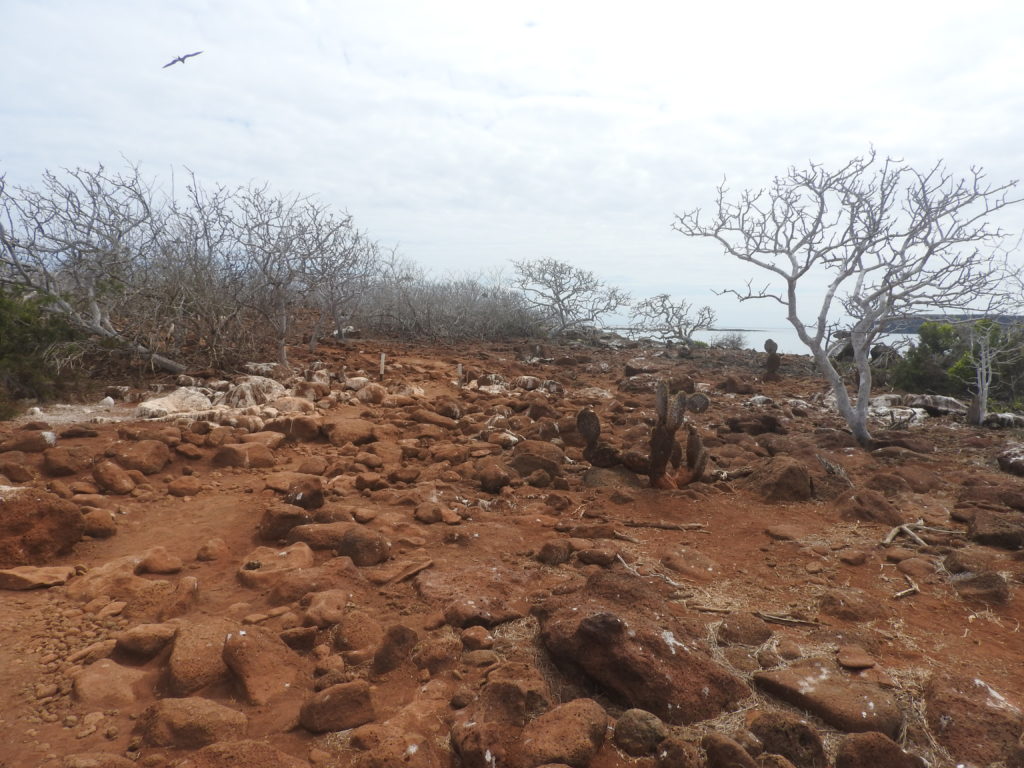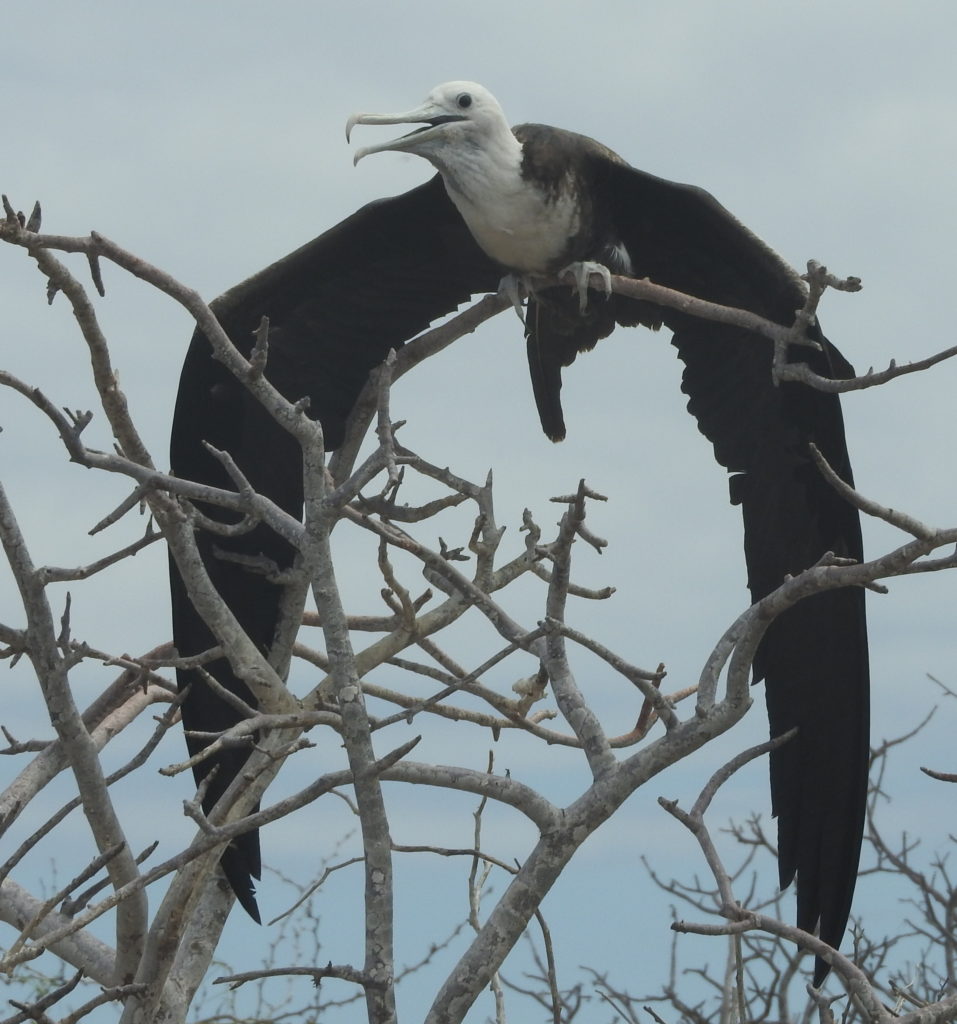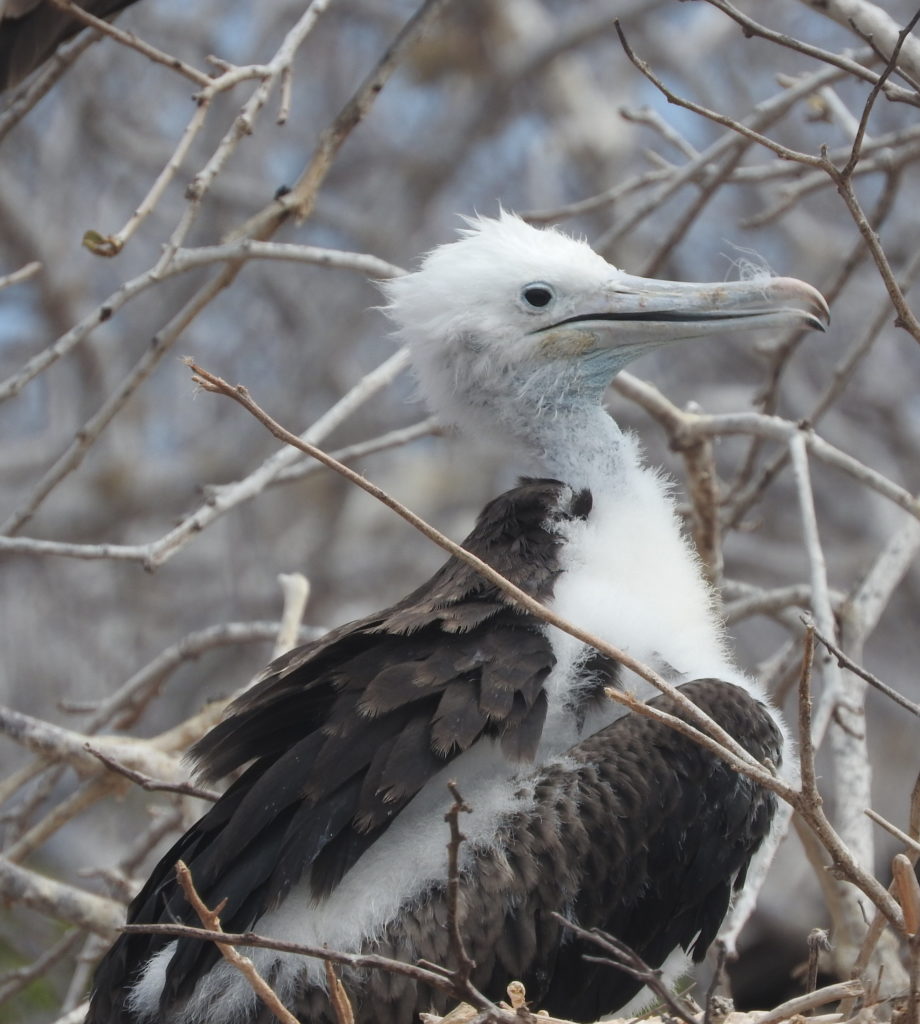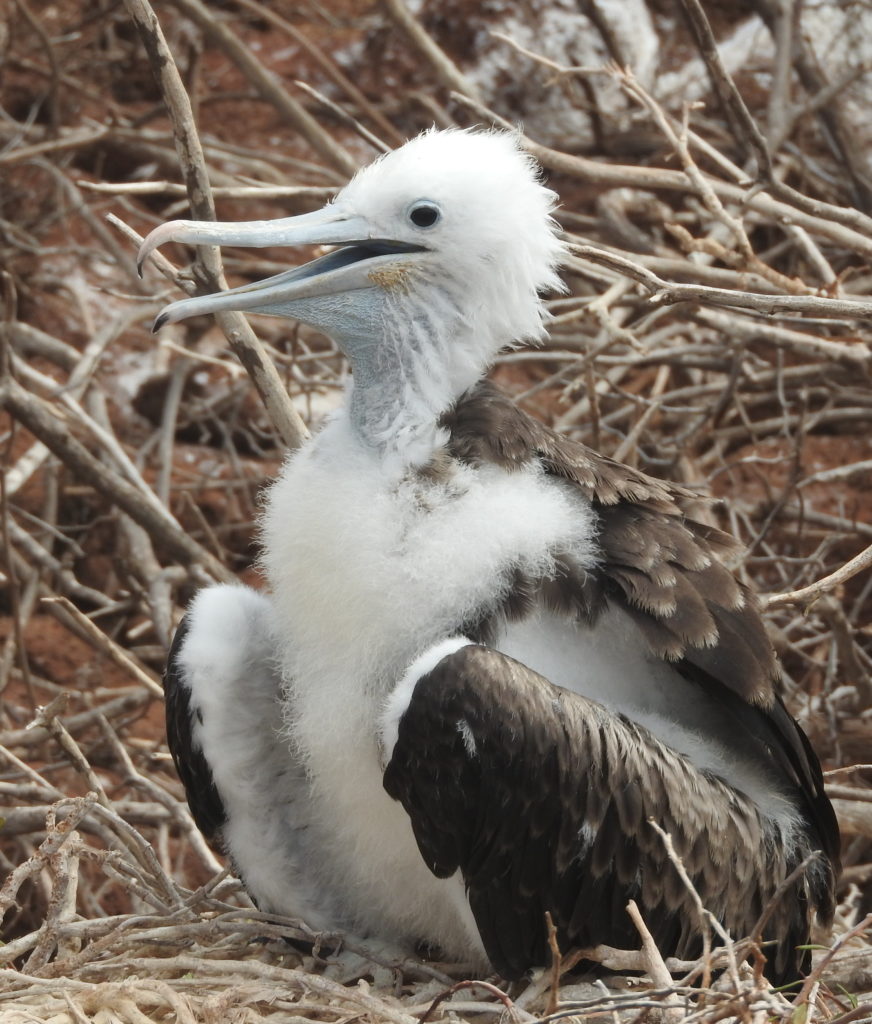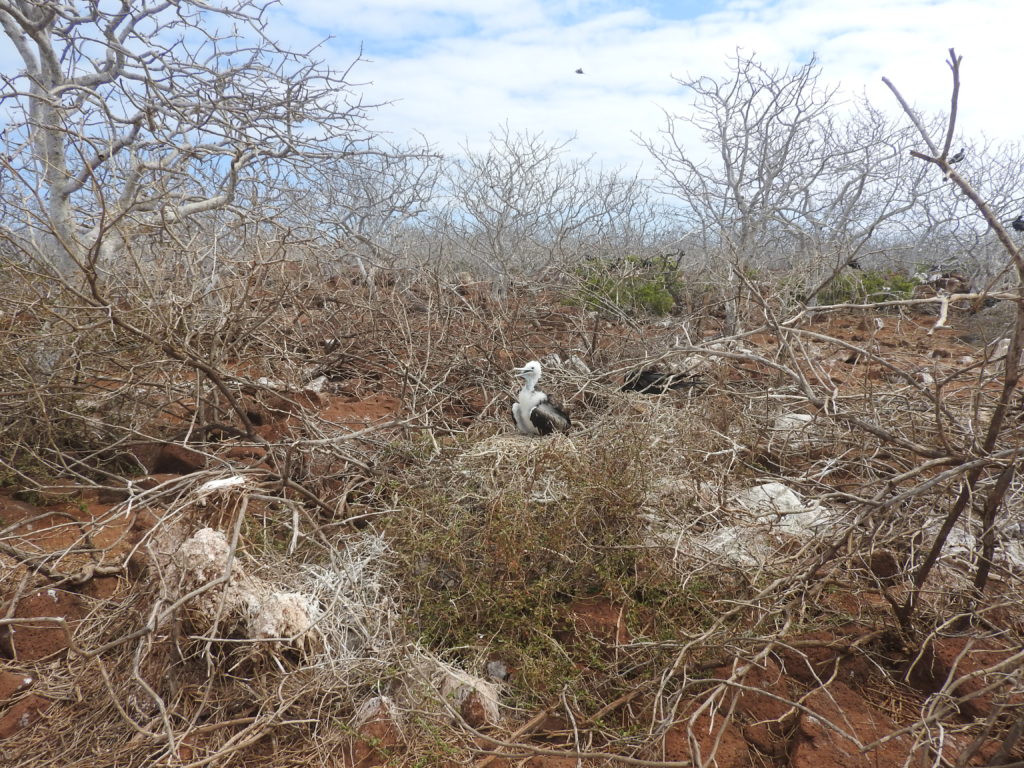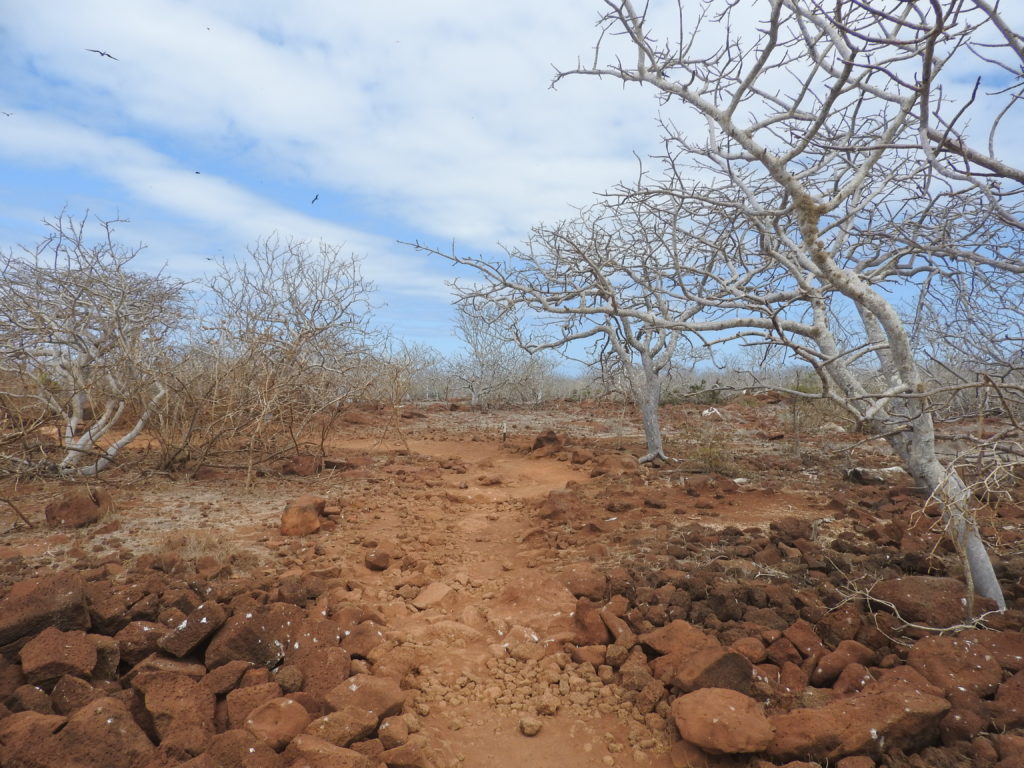 We also got some land iguana action – there were two iguanas hanging out by the trail.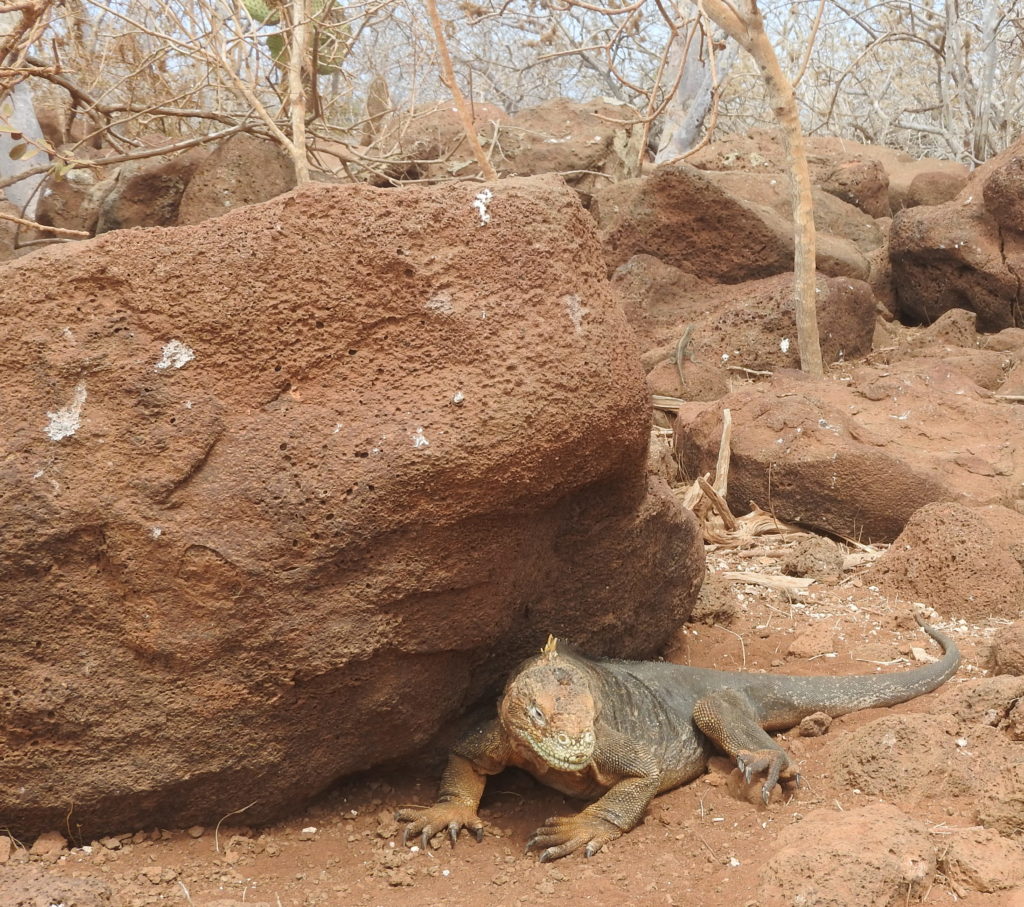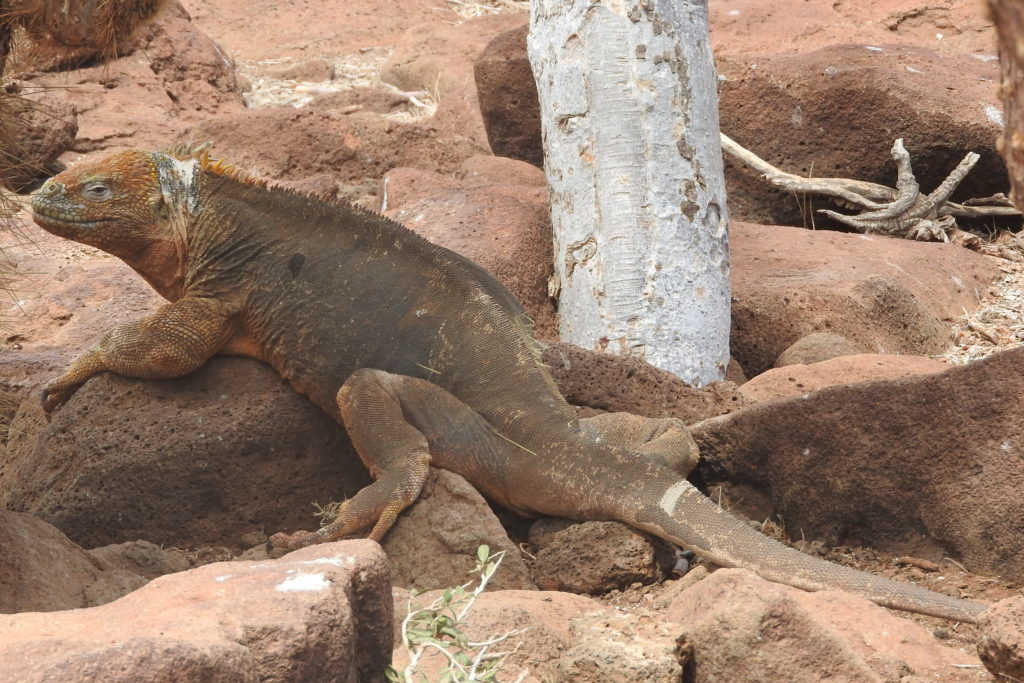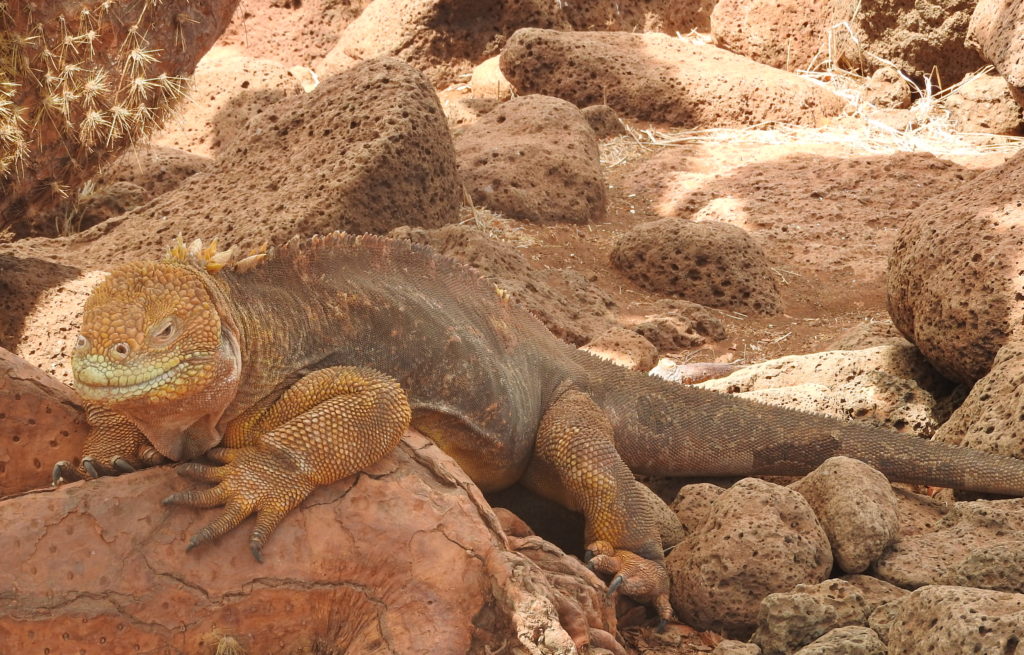 The next bunch of frigatebirds that we saw, generated quite a bit of excitement! Yes, there were some frigatebirds with their big red sacs inflated! 🙂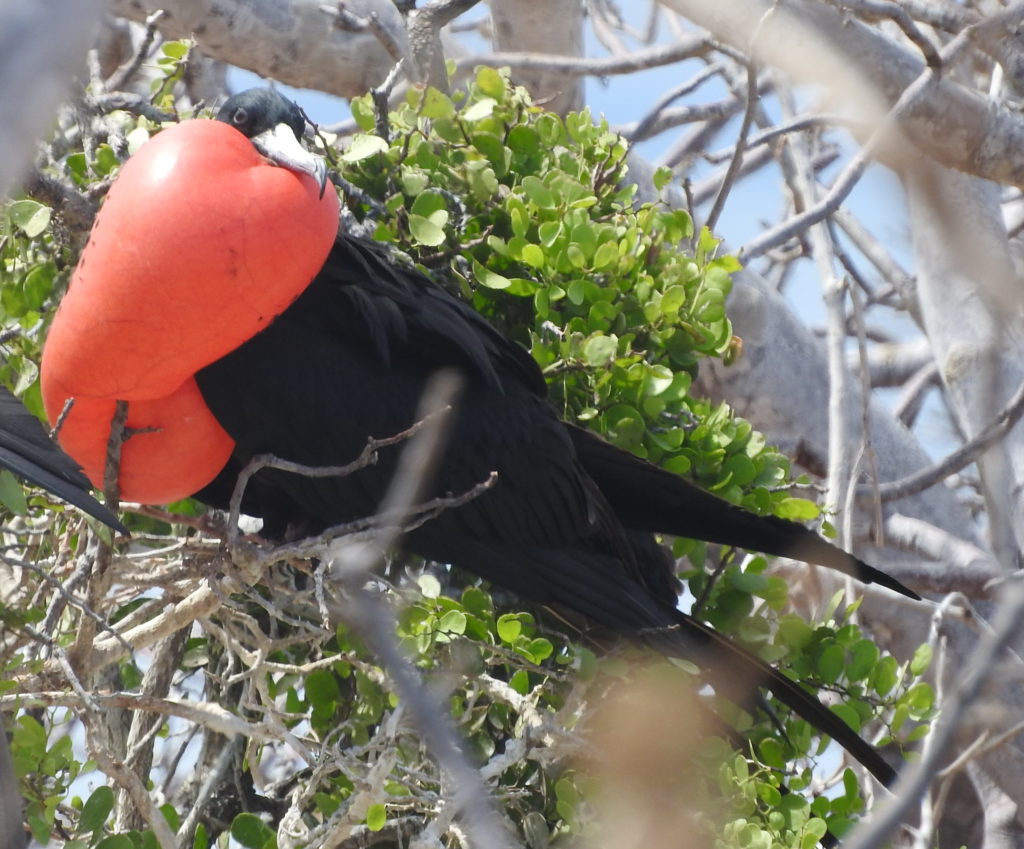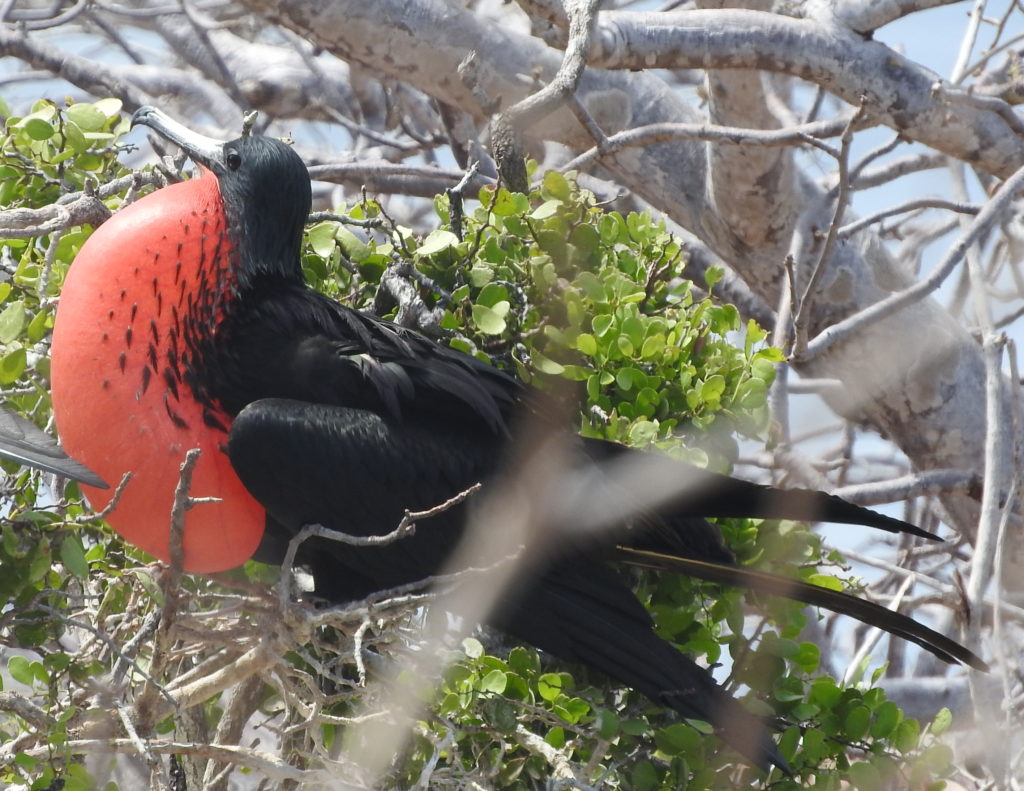 The male frigatebirds sit in trees and inflate their red sac as big as they can. They then stretch their wings out and make lots of noise and face upwards. This apparently is what female frigatebirds really like, so they fly around overhead looking for the best option. Once they've picked a male, they come down and join him in his tree.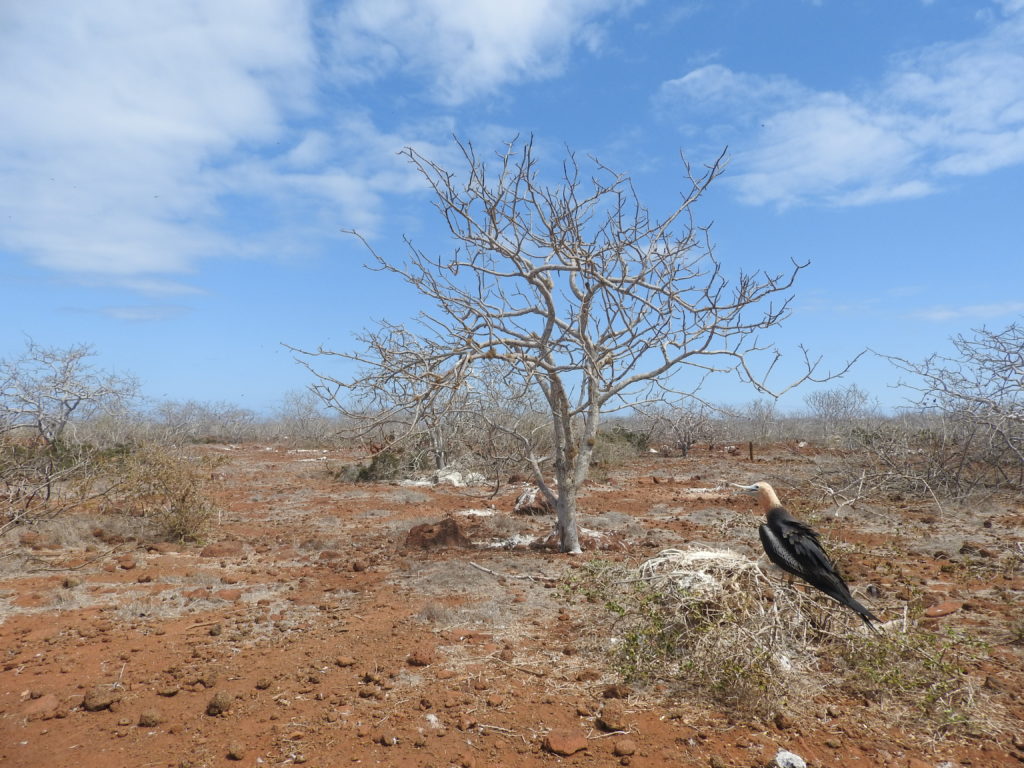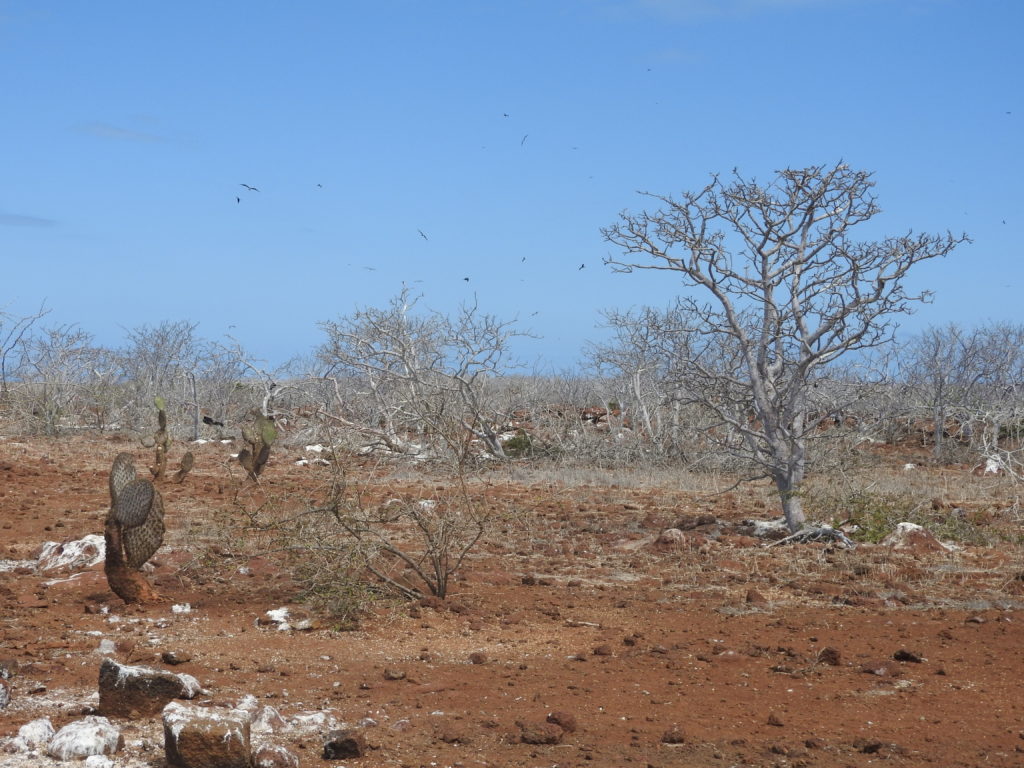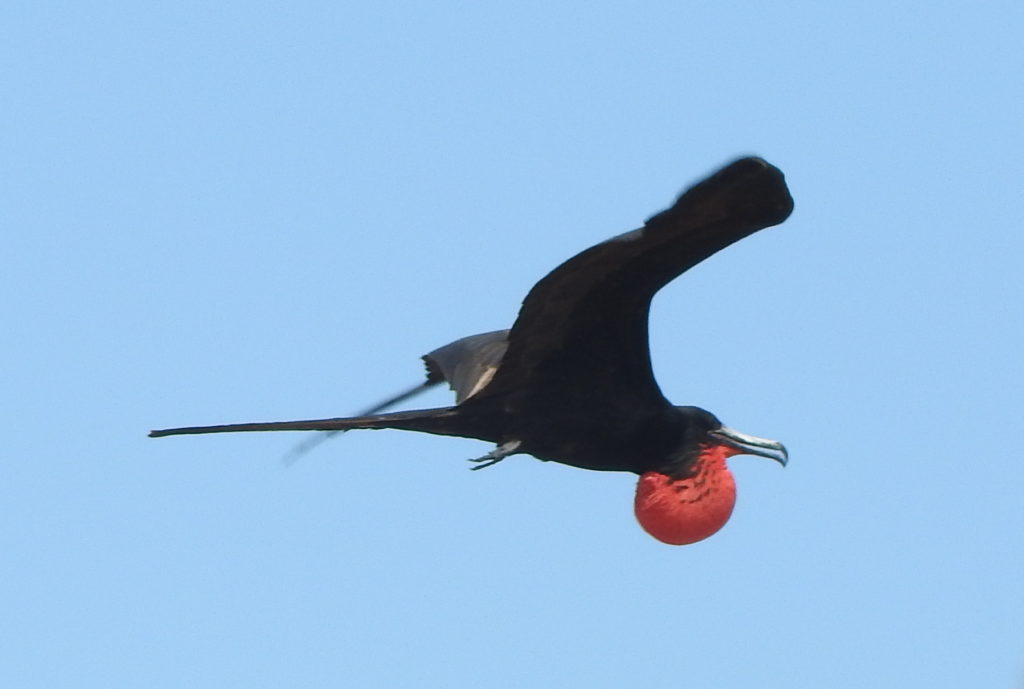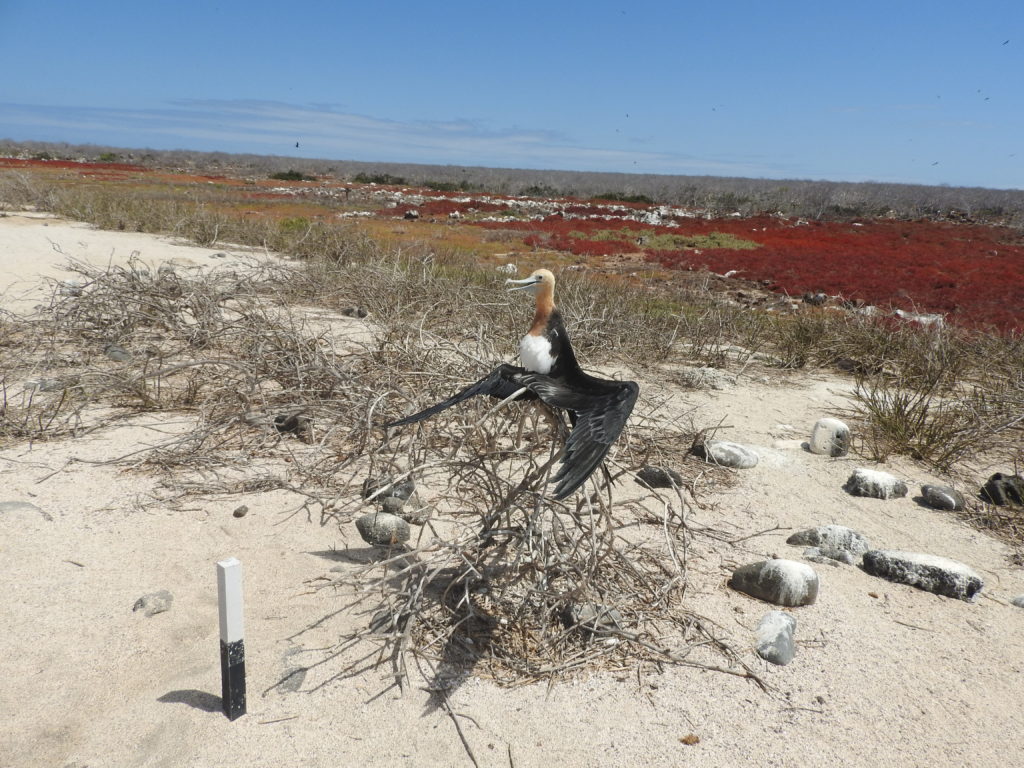 The time went pretty fast on North Seymour, and it was soon time to leave 🙁 The second part of the tour was a snorkel on Mosquera island – but we had done some research, and it apparently was a snorkel off the beach to swim around with sealions.
We had practically been tripping over sea lions for a week on San Cristóbal, plus we had managed to get sunburnt on the backs of our legs during our last snorkel, plus wetsuits weren't included on this tour, and the water was still freezing….. so….all of this added up to us deciding that we would rather chill on the island and take photos of marine iguanas than go in the water with the sea lions. For some reason, we both like marine iguanas WAY WAY WAY more then sea lions – but it seems that this is not normal?!
There was a small hitch before we could visit Mosquera – the inflatable landing boat had a puncture! This was a problem, because this boat is even required to get back on to Santa Cruz.
Luckily, there were quite a few other boats in the area – and all of these boats had inflatable landing crafts – so one of the crew members very helpfully went off to another boat (using our leaking boat – I guess it was good enough for a crew member, but best not to put 4 tourists on it….!) to see if we could borrow theirs. RESULT – we were back in action.
Mosquera is a very tiny island consisting of pretty much just sand – it only takes around 10 minutes to walk across the whole island! But it was beautiful! We felt like we had a whole island all to ourselves. While the rest of the group were in the bay with the sea lions, we strolled around our 'deserted island' – the bay is hidden behind a ridge, so most of the time we couldn't see anybody else. We were VERY happy with our decision not to snorkel 🙂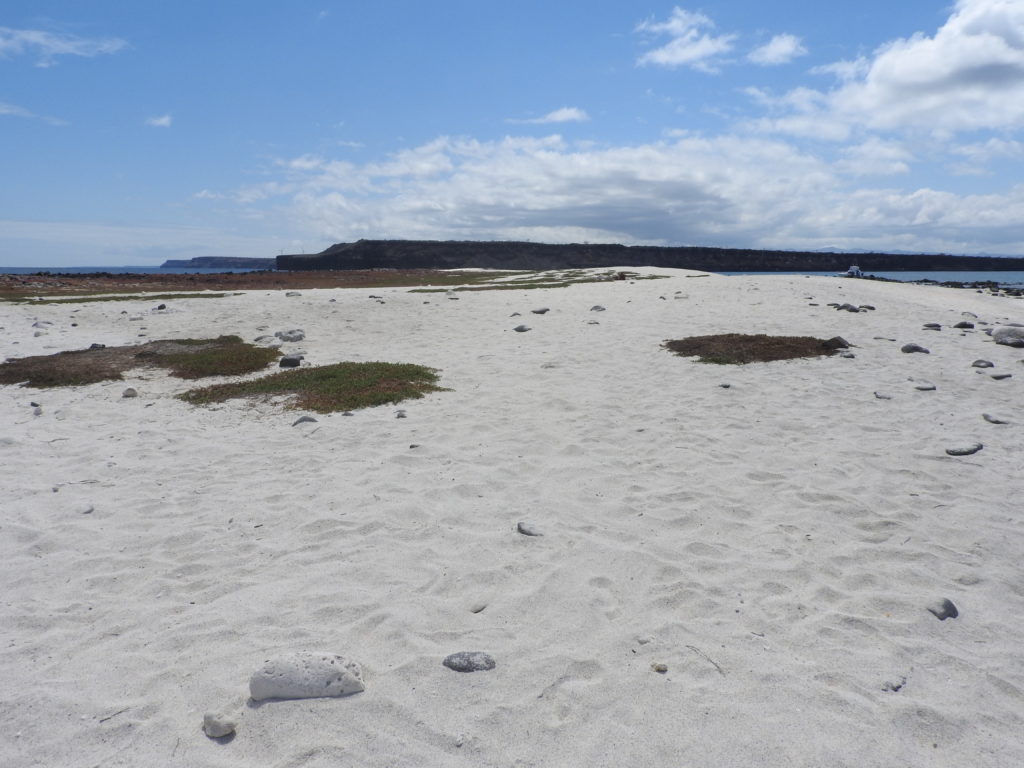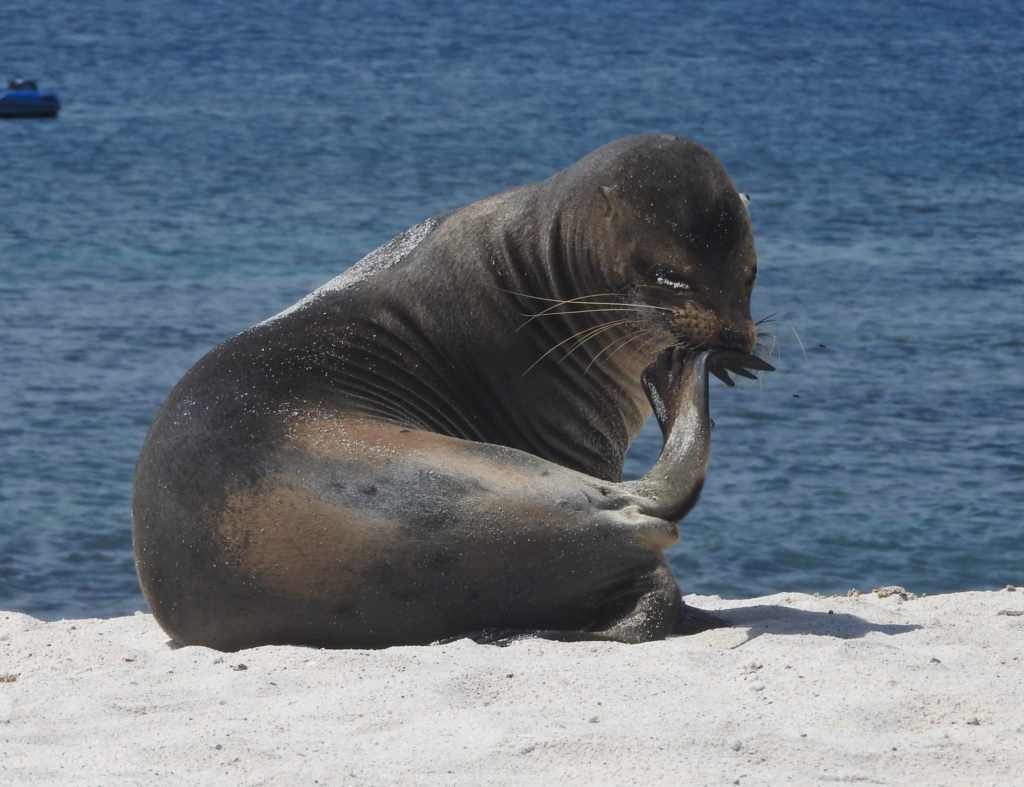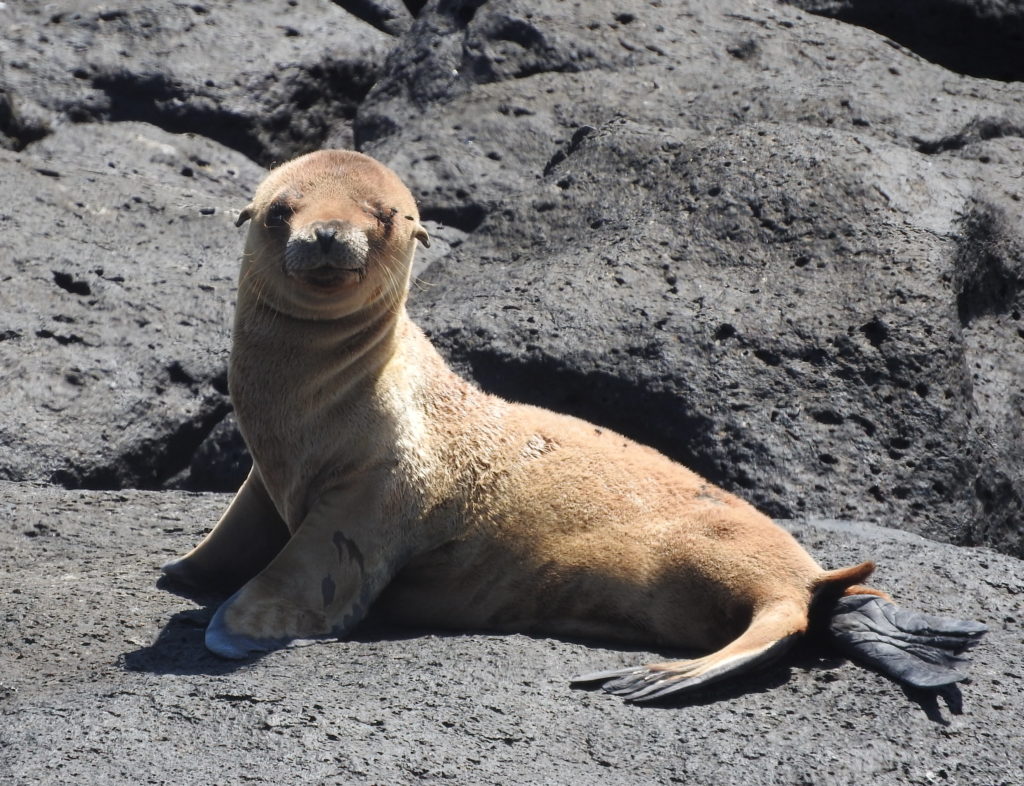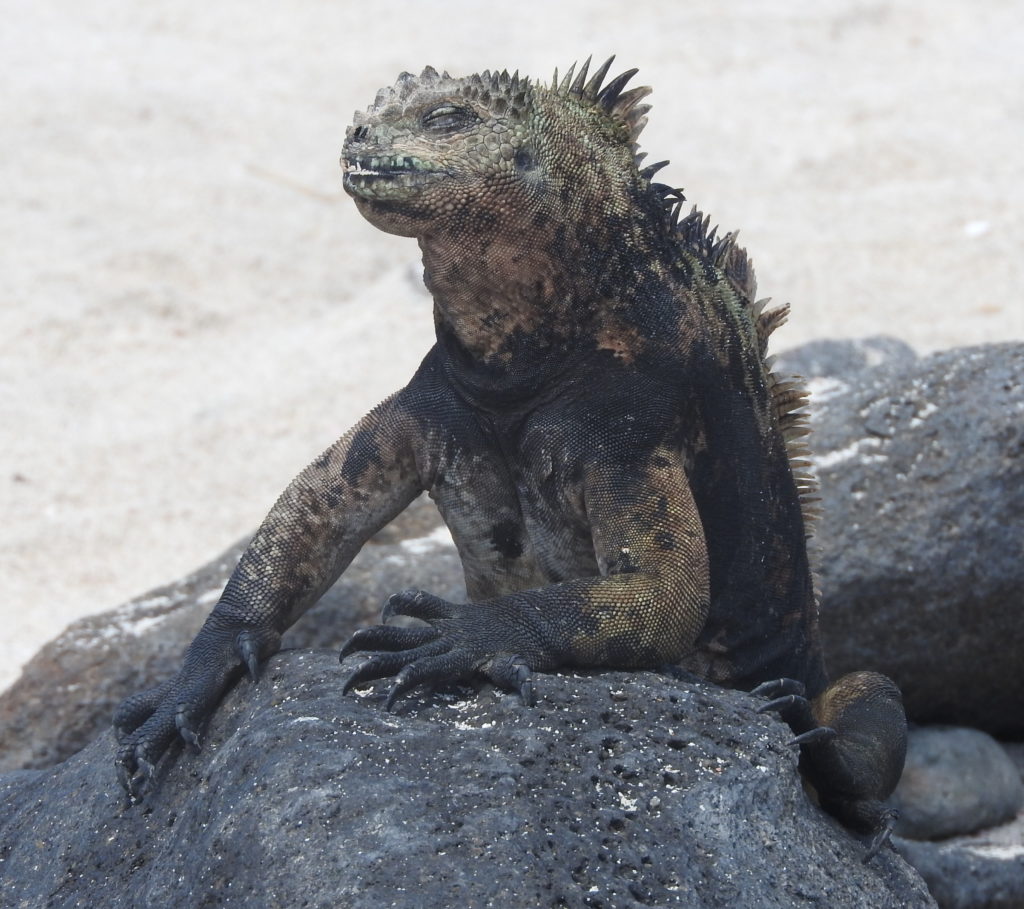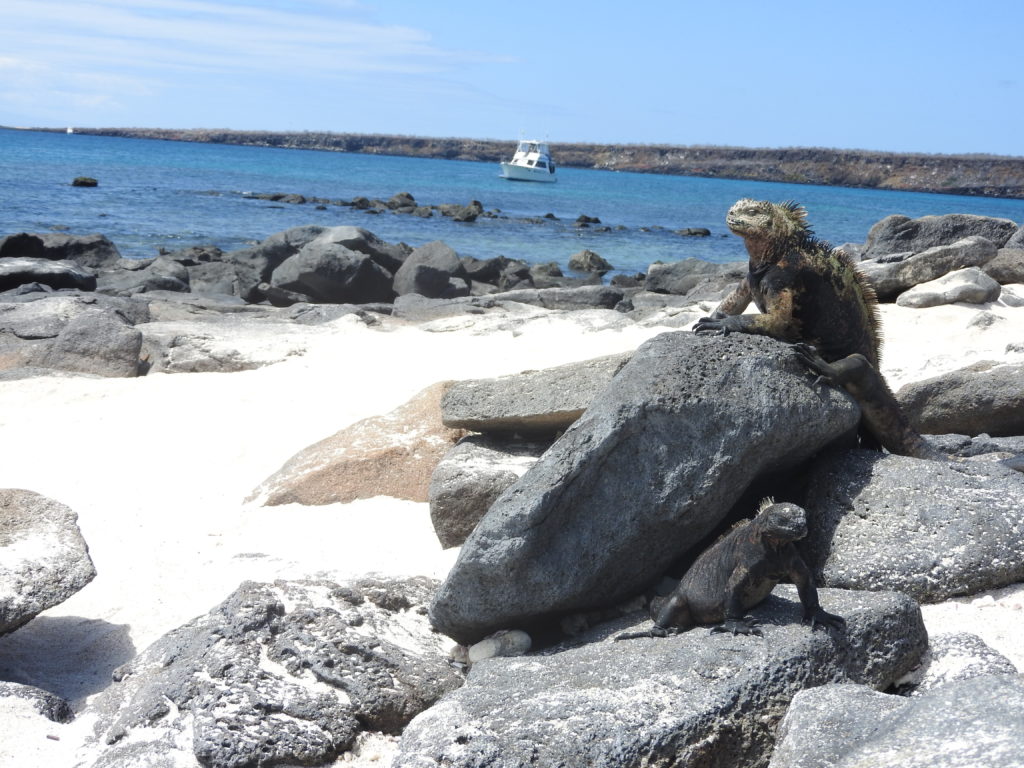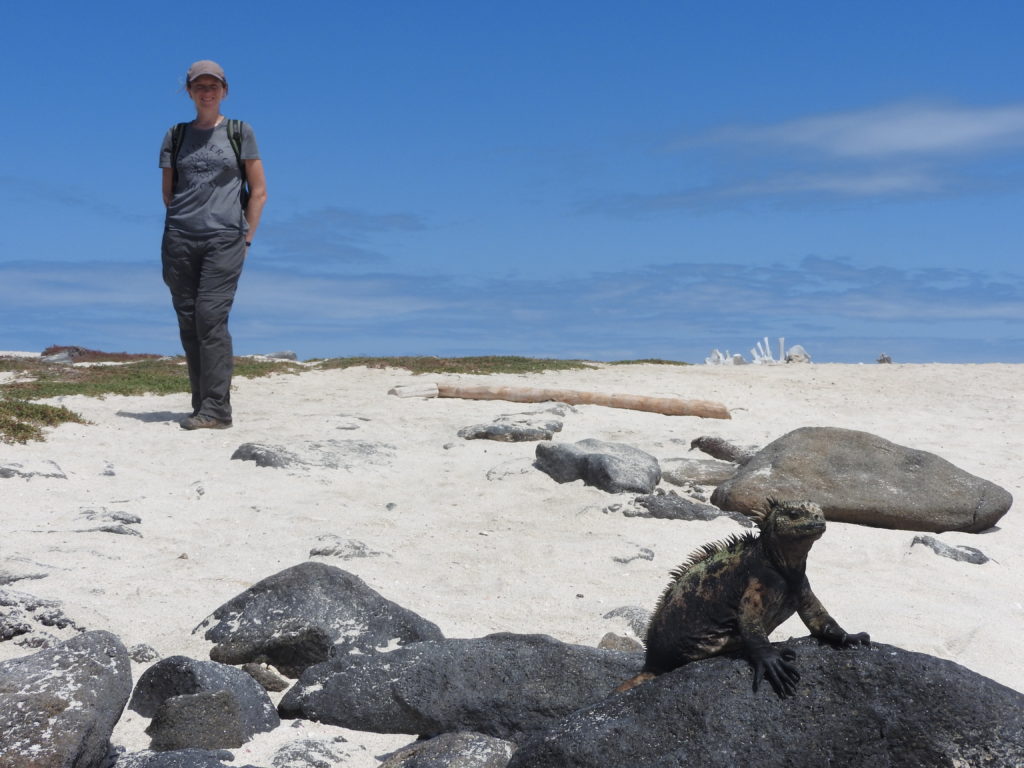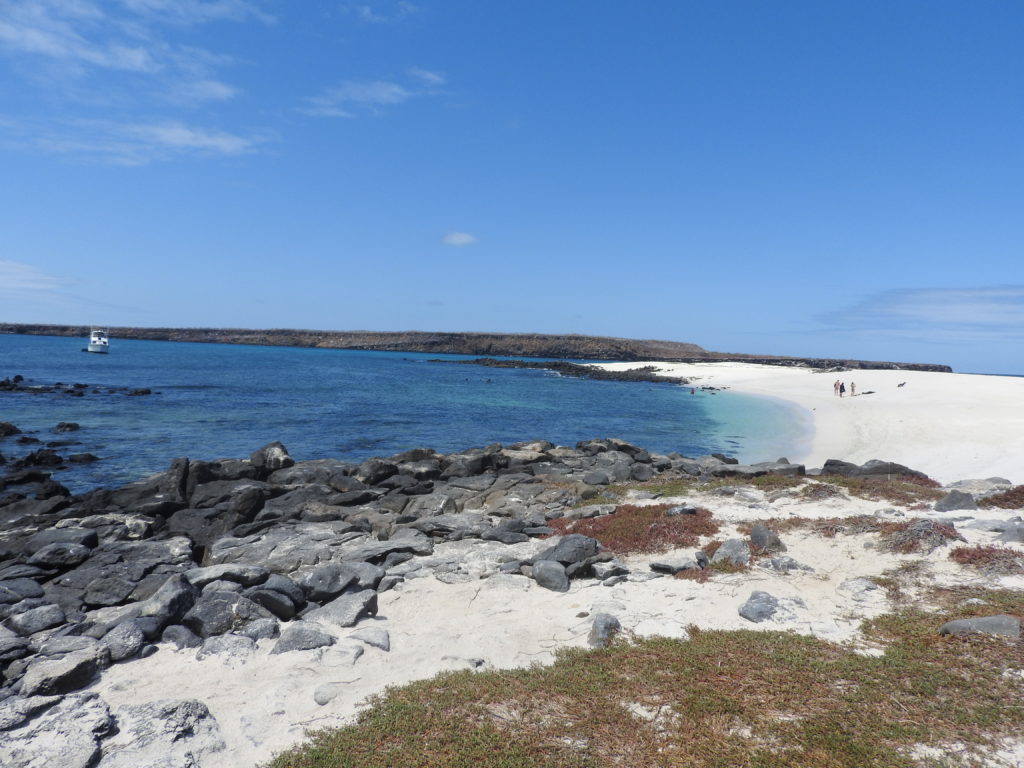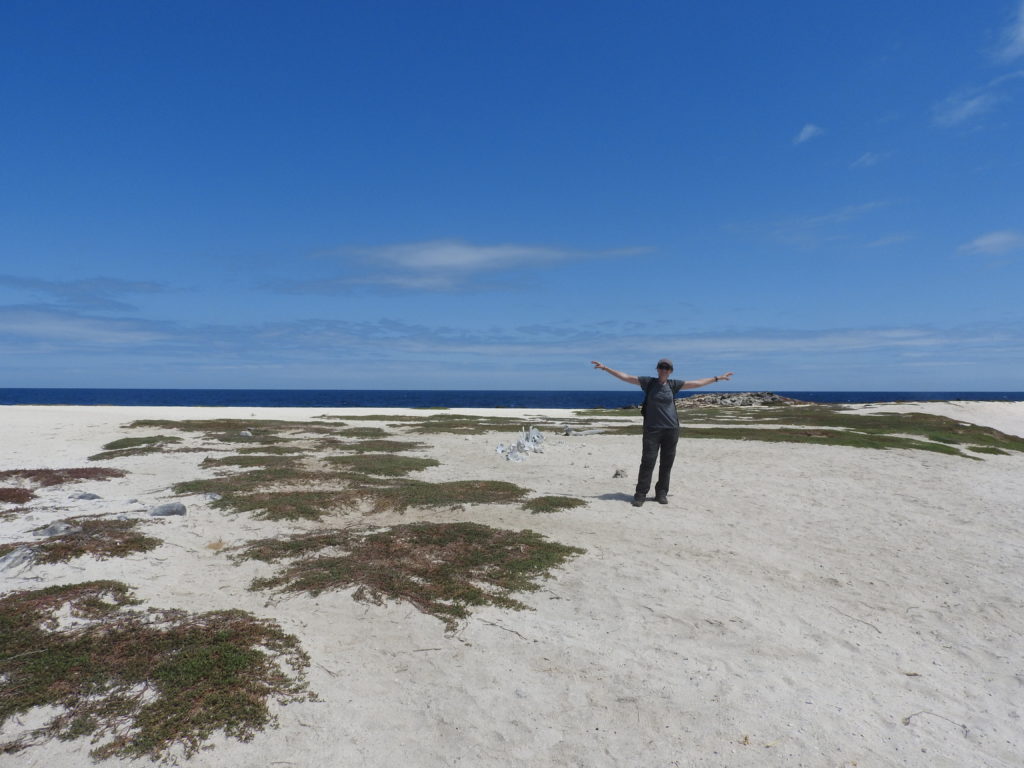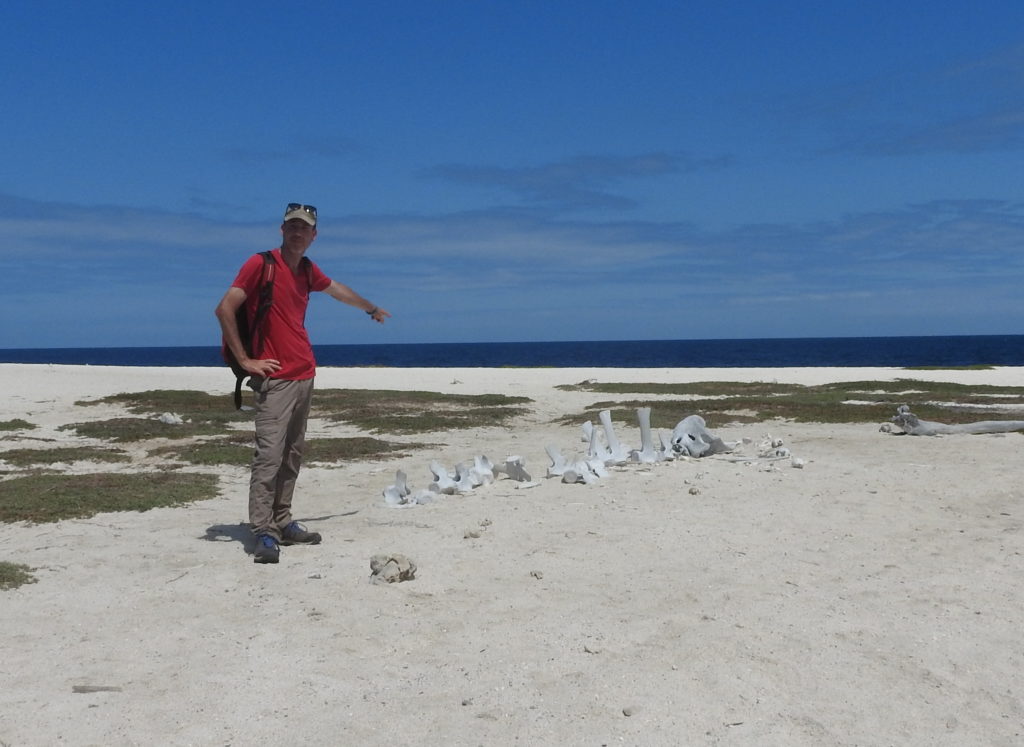 After about an hour on the island, it was time for us to leave. Lunch was served on the boat while we were cruising back to Santa Cruz. It had been a really excellent tour – probably the most enjoyable one so far 🙂