Pikillaqta was our first day trip by bus out of Cusco, and although Cusco and the sacred valley are famous for their Inca ruins, these ruins were not Inca…. NO…. they were Wari ruins – yes, we had never heard of the Wari people either… little did we know that there were many, many different civilisations before the Incas – and the Wari were one of them.
To get there we travelled to the very small town of Huacarpay, where the bus drops you off on the highway, around a kilometre from the entrance. You then stroll down a dirt road to get to the site.
The site was very quiet indeed, with only one small tour group, and another 5 or 6 people wandering around. When we arrived, we decided to walk around the old city walls (which have been partially restored). The walls and the various avenues of the ancient city are the most impressive, as you can get an idea of the size of the city. Amongst these walls are various stone ruins of the old city buildings.
The Wari city was occupied between around 500AD and 1100AD, when it was abandoned. Nobody knows for sure why exactly it was abandoned. Although we didn't really know very much about the Wari society, and the various functions of the ruins (there were only a couple of signs at the ruins) – we really enjoyed walking around the perimeter of the site, looking at the walls, and taking in the views.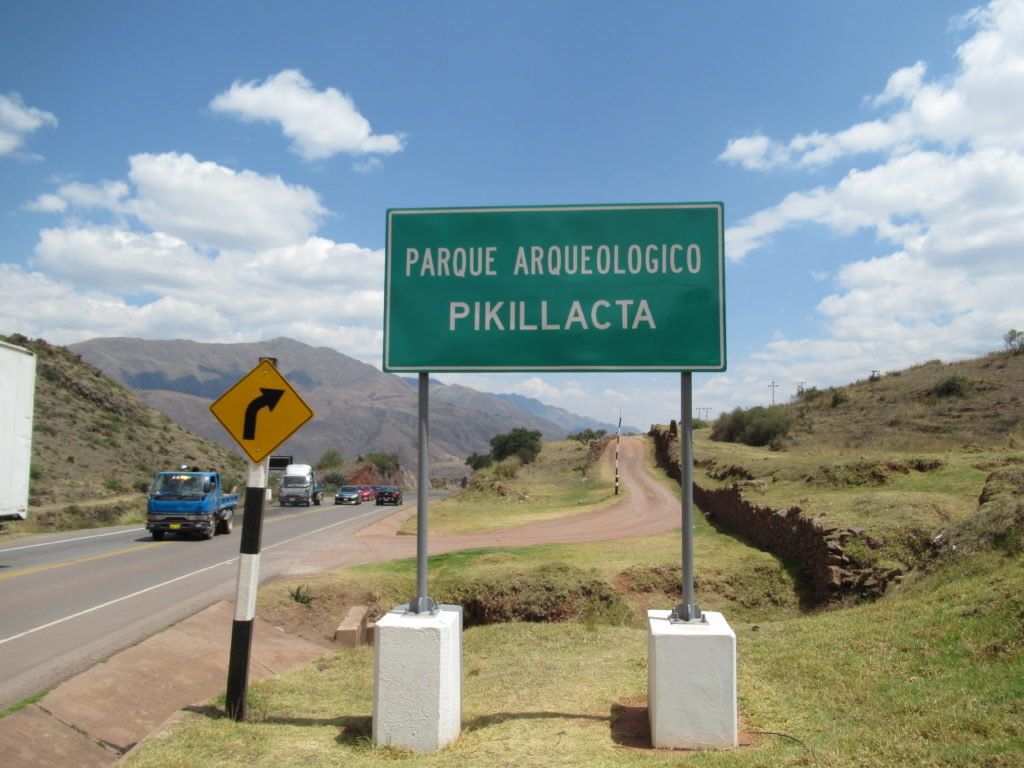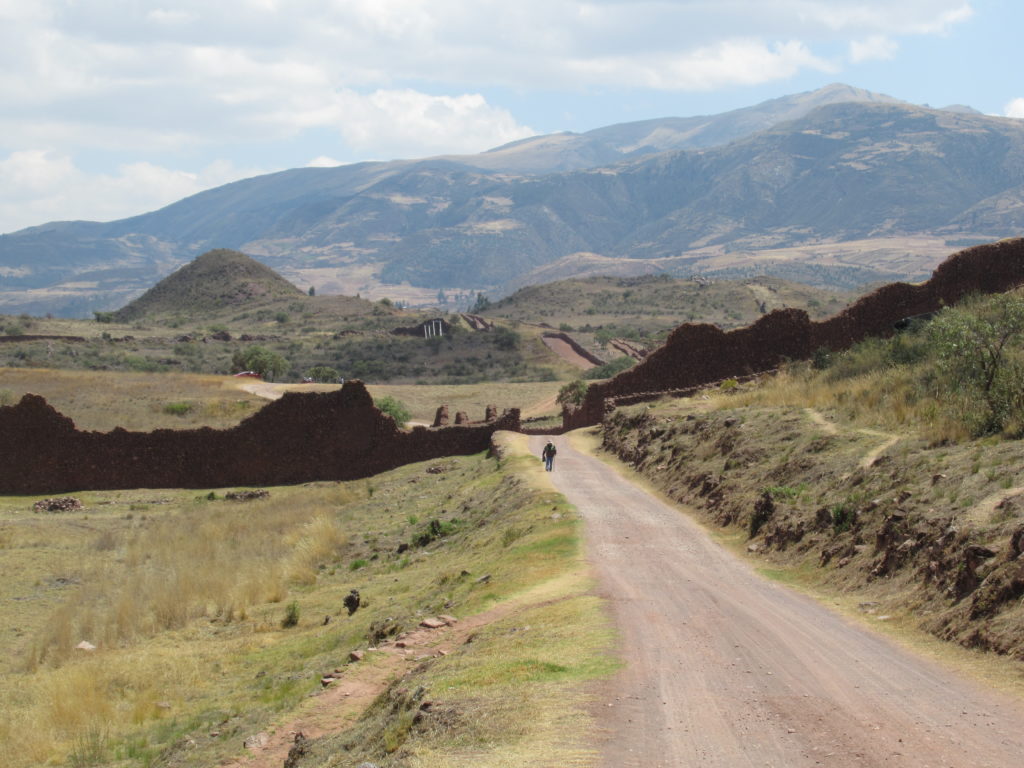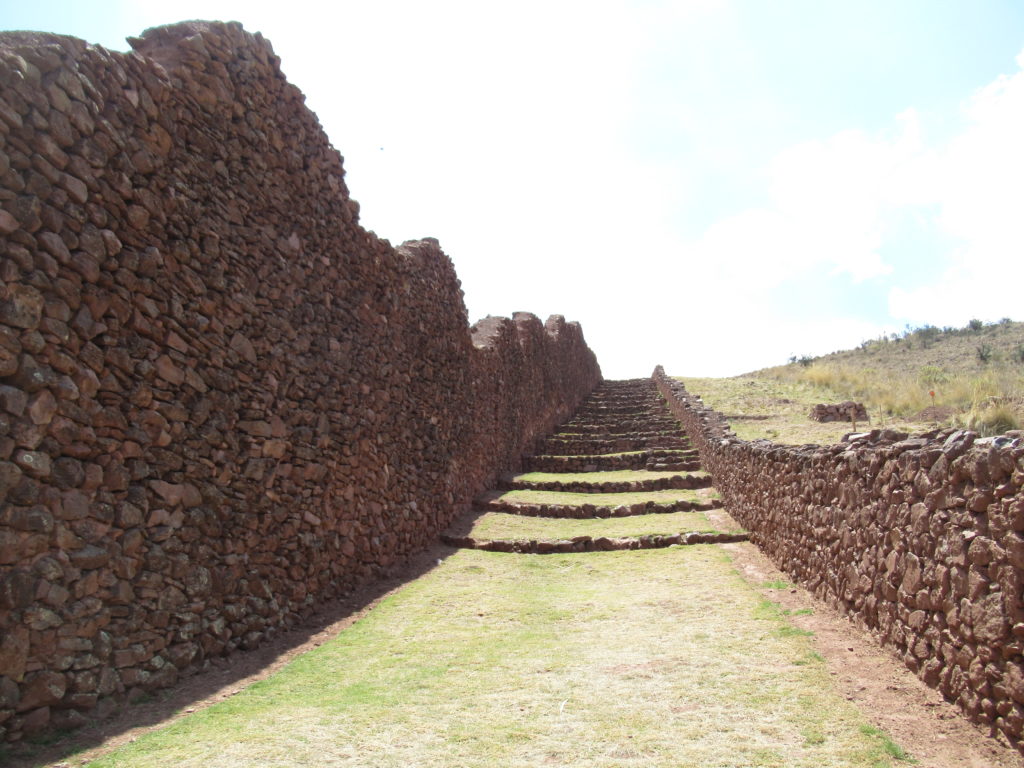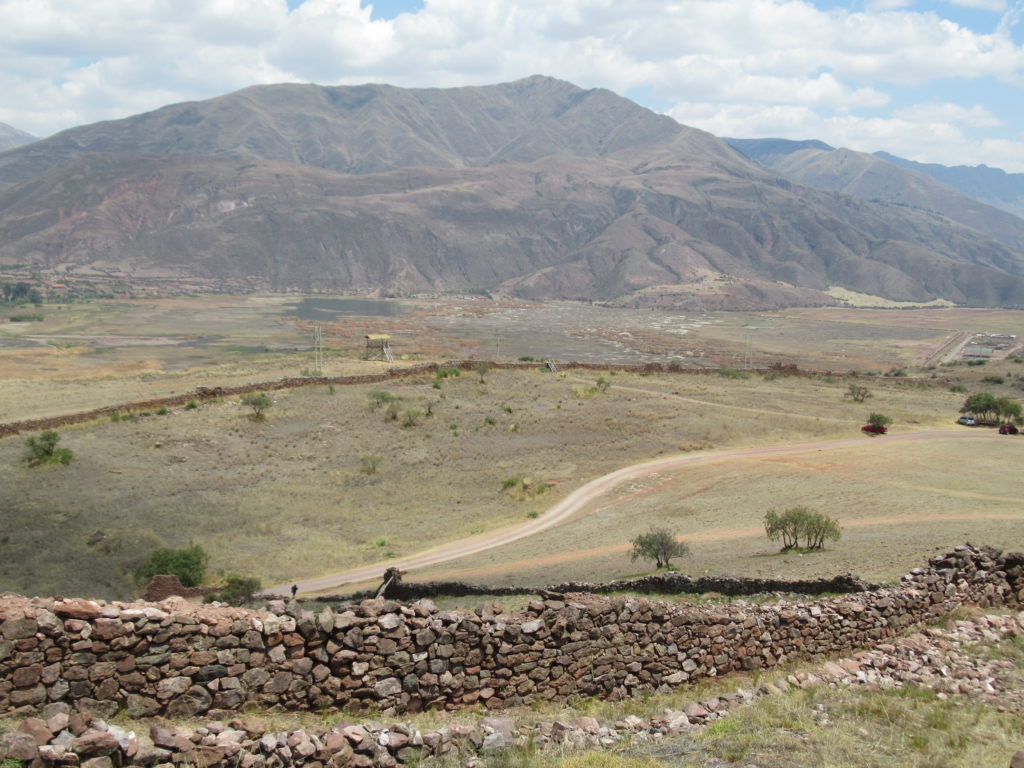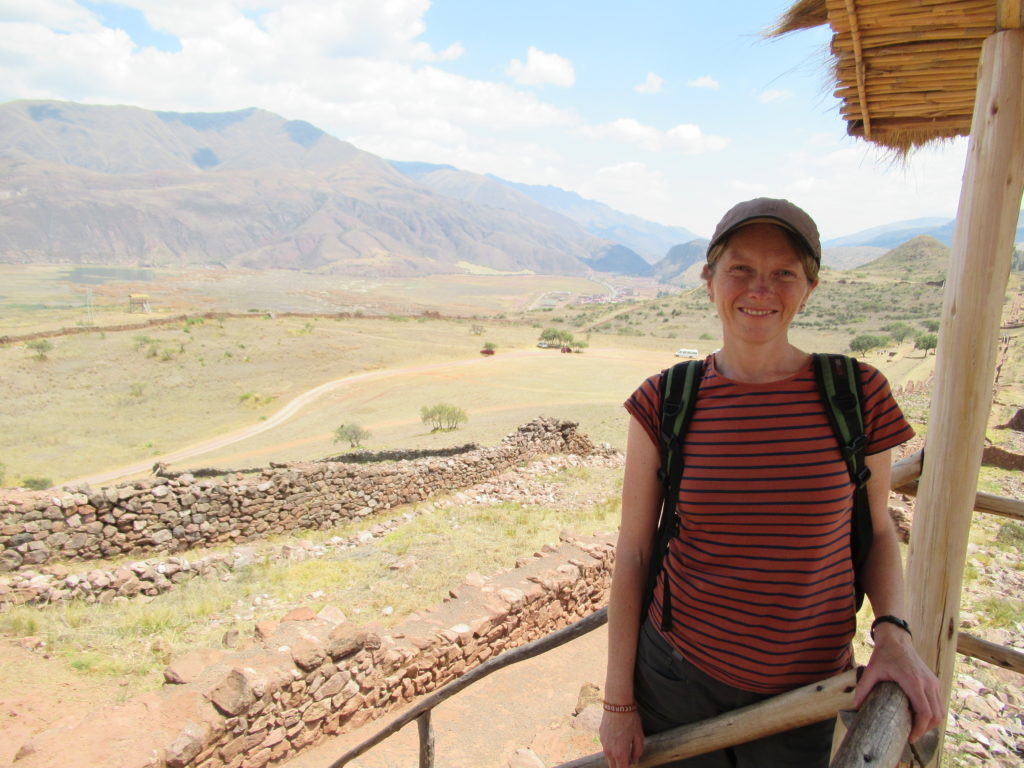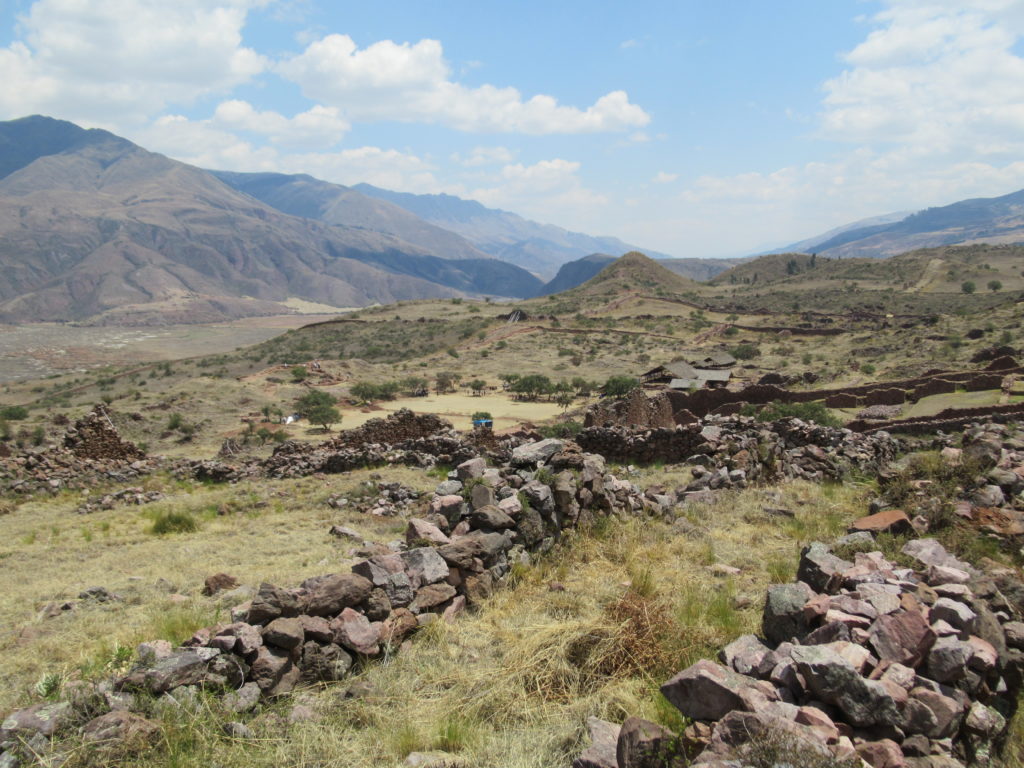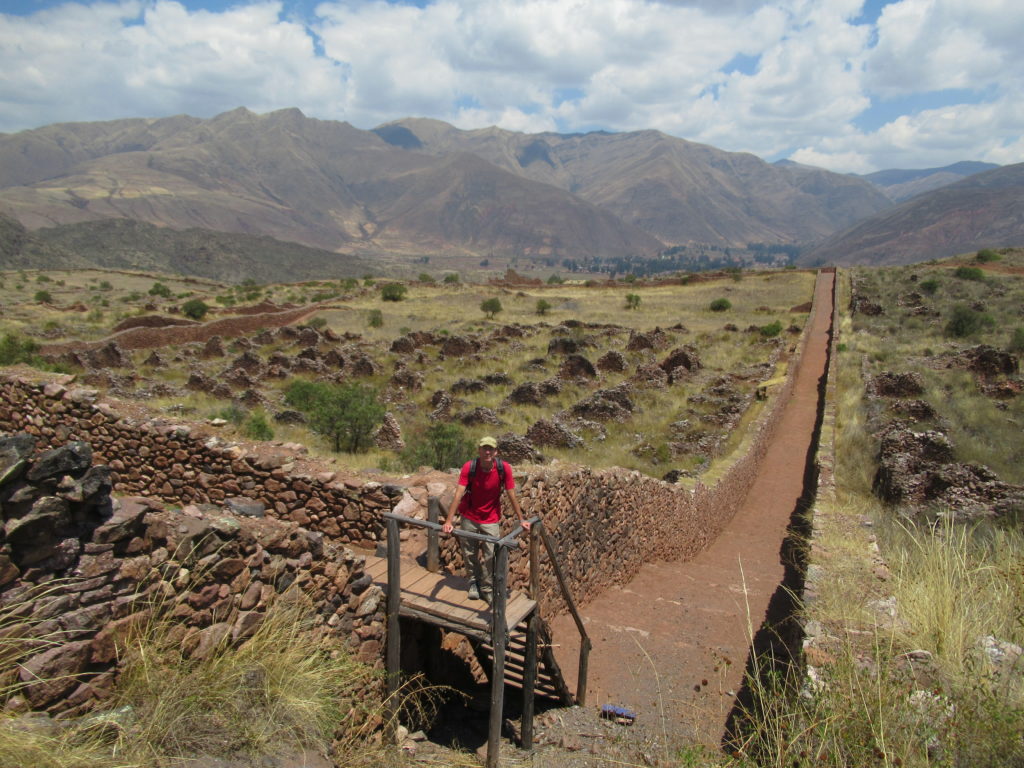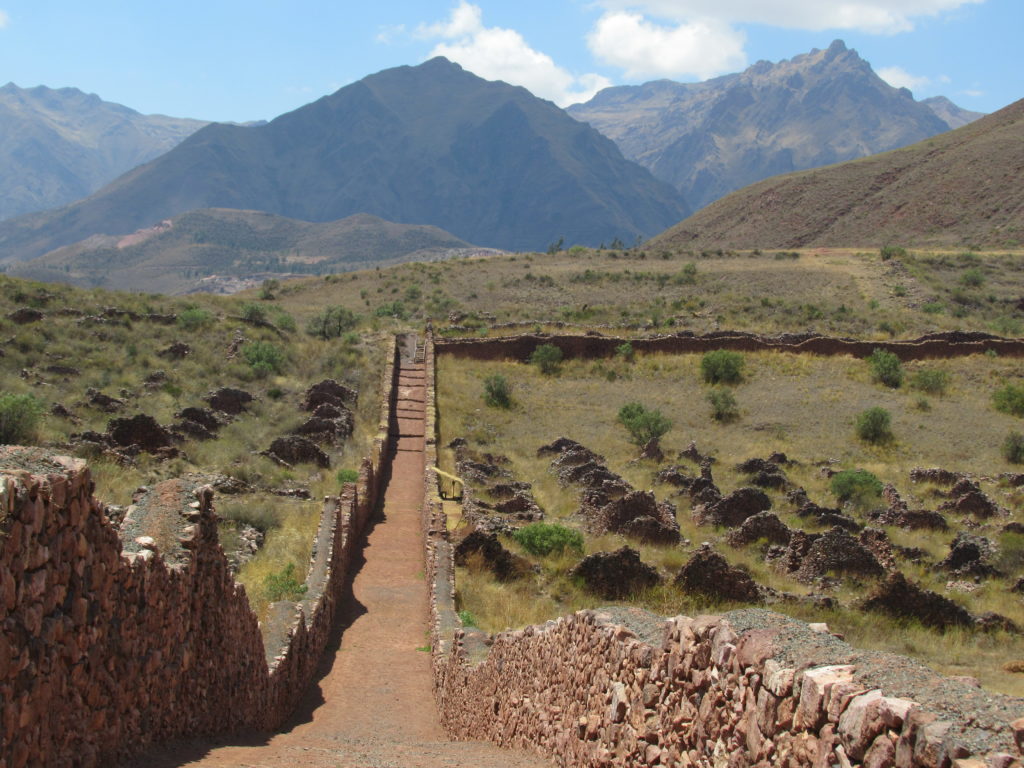 After an enjoyable couple of hours walking around the ruins, we decided to walk to Huacarpay (around 3km) instead of back to the main road to catch the bus, as there was a track along a lake that looked quite scenic.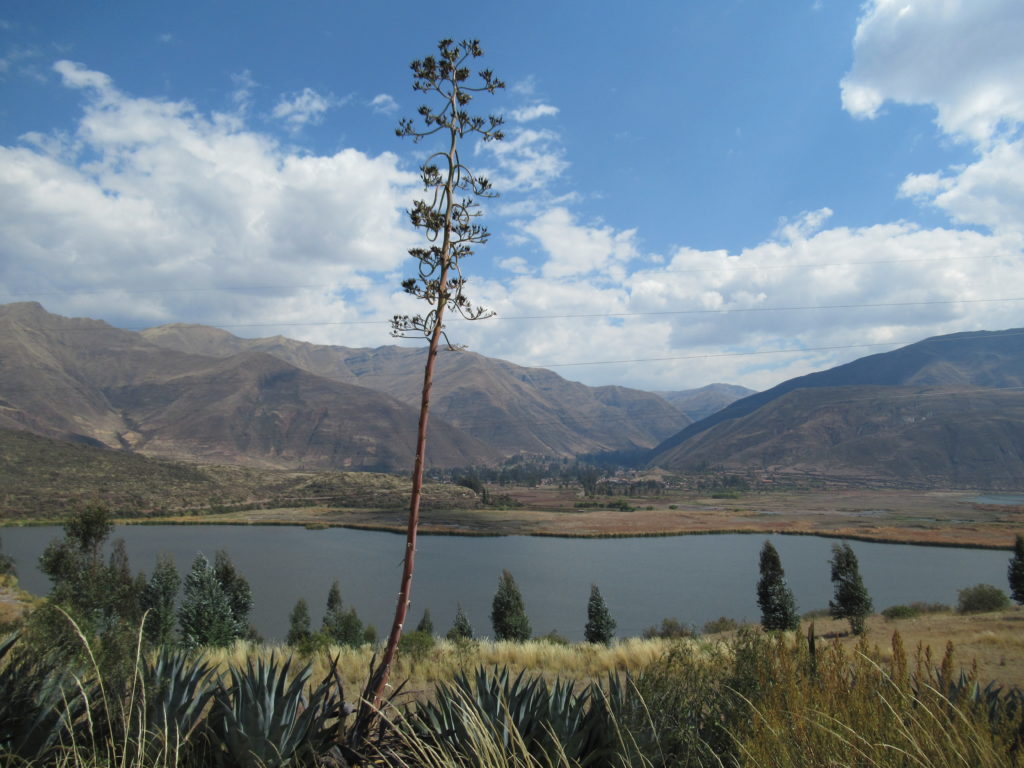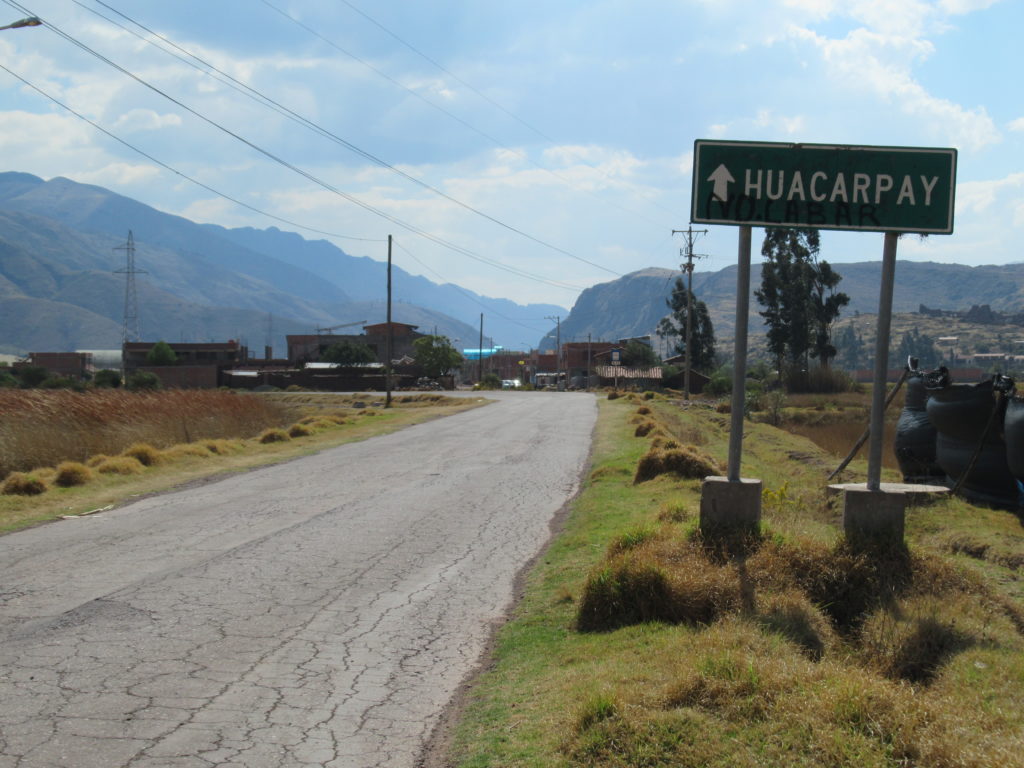 Huacarpay is a very small town, but in our short time there, we did see a couple of interesting things…. first of all, some sheep playing football! 🙂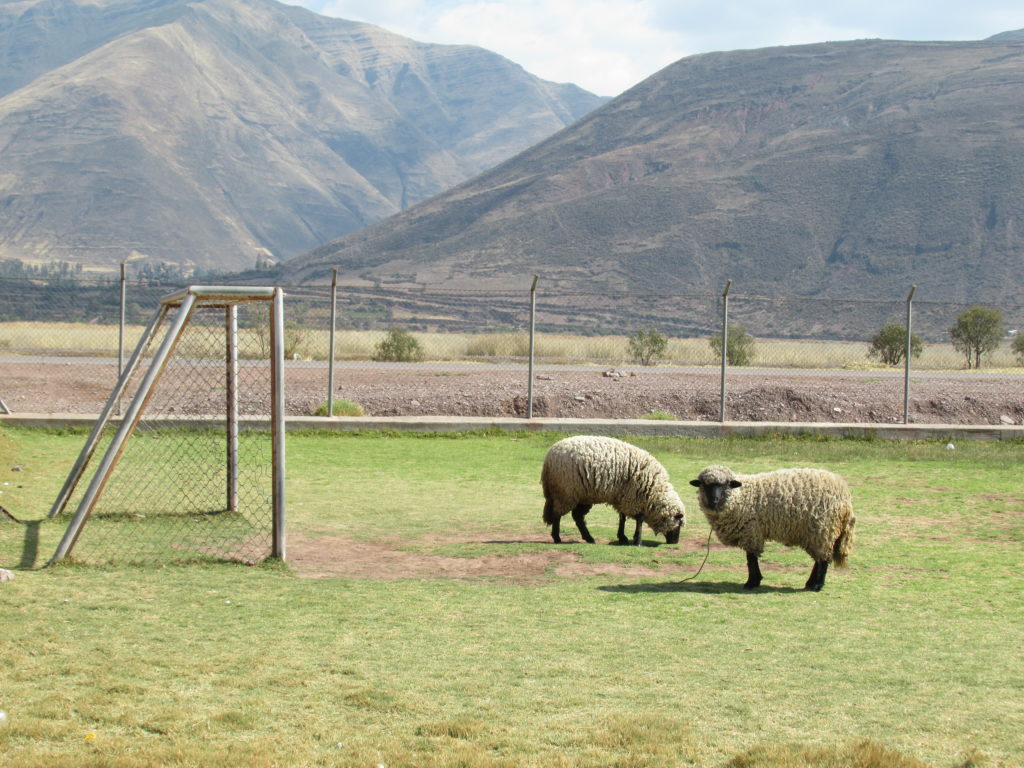 And second of all, a strange dummy hanging outside somebody's house… at first we thought it might be some horrible crime deterrent thing like in La Paz, but it looked like it was dressed like a particular person, and the town didn't seem like the sort of place that would have issues with crime. We found out later that it is a countryside tradition to make dummies of popular people in the town or village, and hang them up during festivals or parties! So this figure was of somebody in town that everybody liked!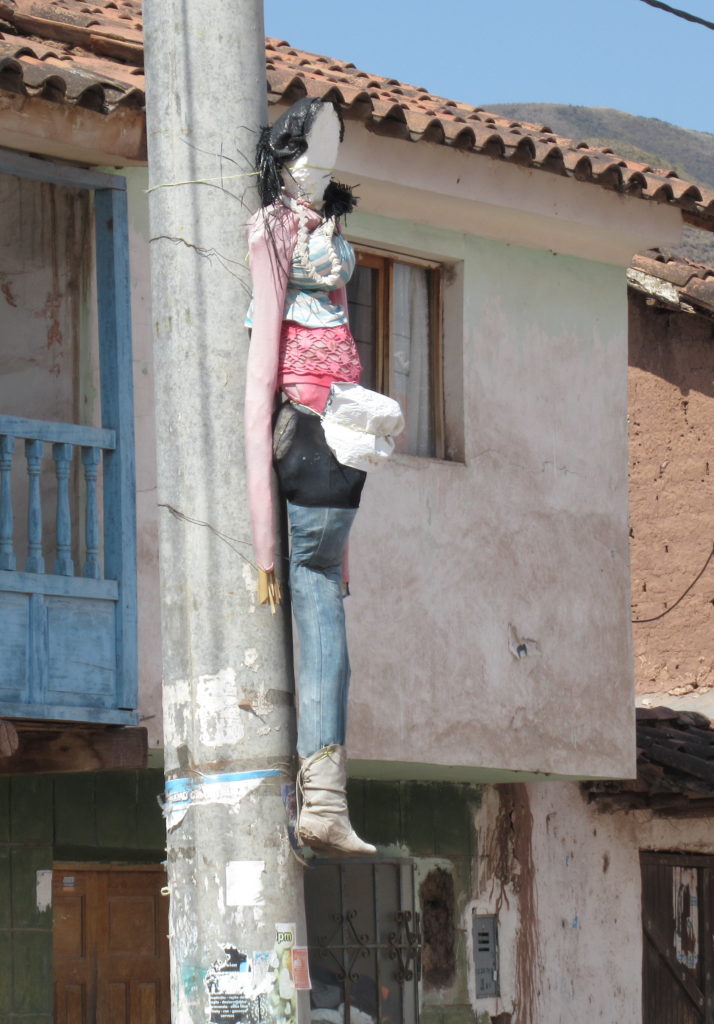 After the excitement of sheep and dummies, we found ourselves at the edge of town – and a bus back to Cusco turned up within 2 minutes – RESULT! 🙂