From Loja we decided to take a trip to Podocarpus National Park – our first national park in Ecuador 🙂
Podocarpus National Park is not only pretty big, but is also a park with a huge altitude range, and therefore is considered to have huge diversity in the range of plants and animals that you find within the park's limits…
From Loja you visit the 'Cajanuma Sector' – this is the highland sector of the park.- to get to the lowlands sector you need to access the park from Zamora – and we were planning on heading there after our time in Loja 🙂
To get to the park from Loja was pretty straightforward – we caught the bus headng to Vilcabamba, which stopped at the park entrance 🙂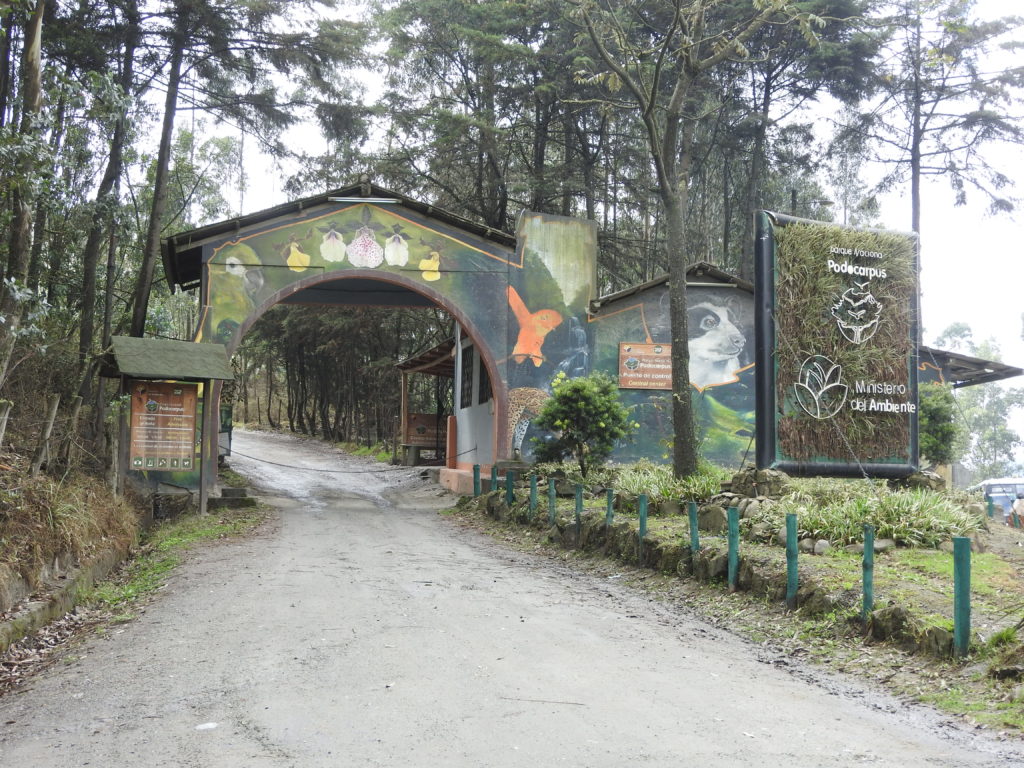 When we got off the bus we registered with the park ranger and chatted for a bit as he told us about the walks in the park… and the walk to the park itself!
Unfortunately when you arrive at the ranger station after a nice easy bus ride from Loja, you are not exactly inside the national park… in fact you are EIGHT KILOMETERS from the park itself… so before you can actually start walking any of the trails inside the park, you need to hike 8kms!!! Some people have been surprised by this on their arrival – BUT not us – we'd read up on the park and were prepared for the 8km hike 🙂
However, we started to get excited about the 8km walk after talking to the ranger – apparently Andean Spectacled Bears had previously been spotted around kilometer 6 of the 8km walk… okay so we didn't want to get our hopes up – but at least it would give us something to look out for as we strolled along the road towards the park…
The stroll along the road towards the park far exceeded my expectations – with views of green rolling hills, cloud shrouding over the valley, and then views of cloud forest and glimpses of the town of Loja as we got higher – it was pretty stunning 🙂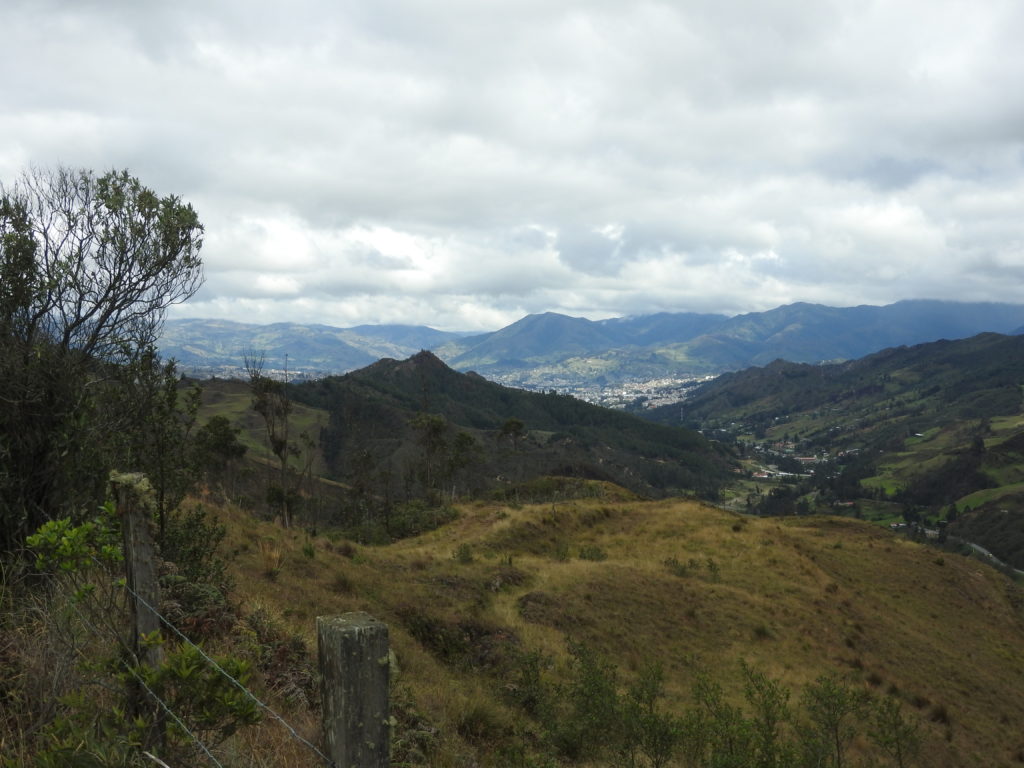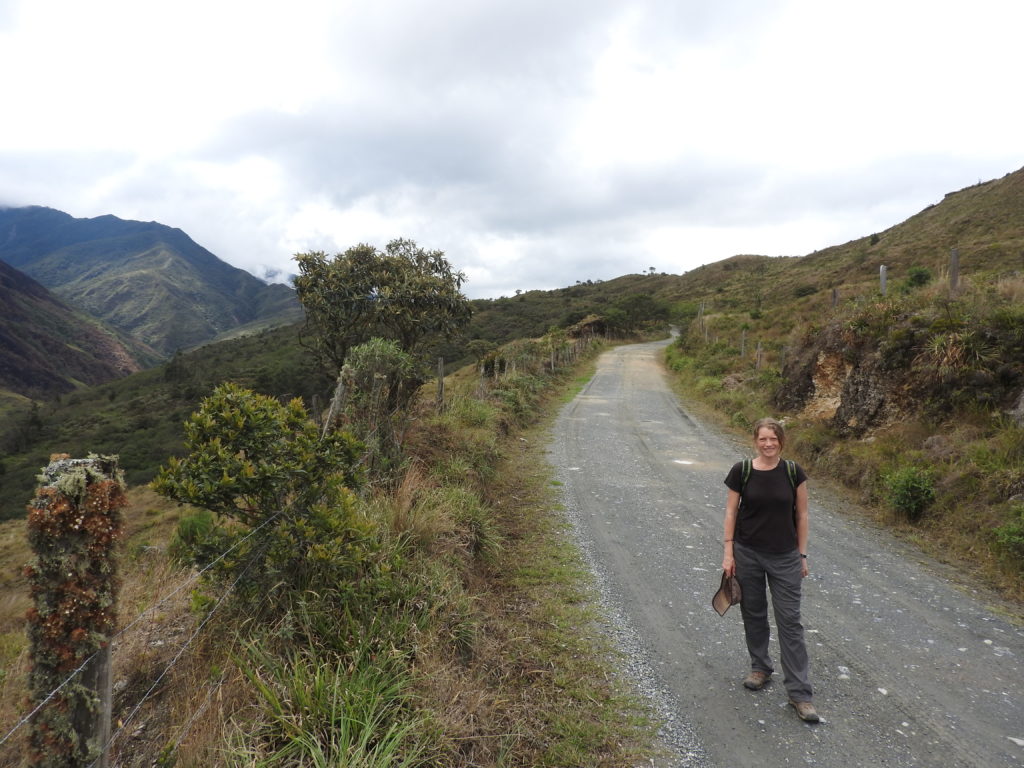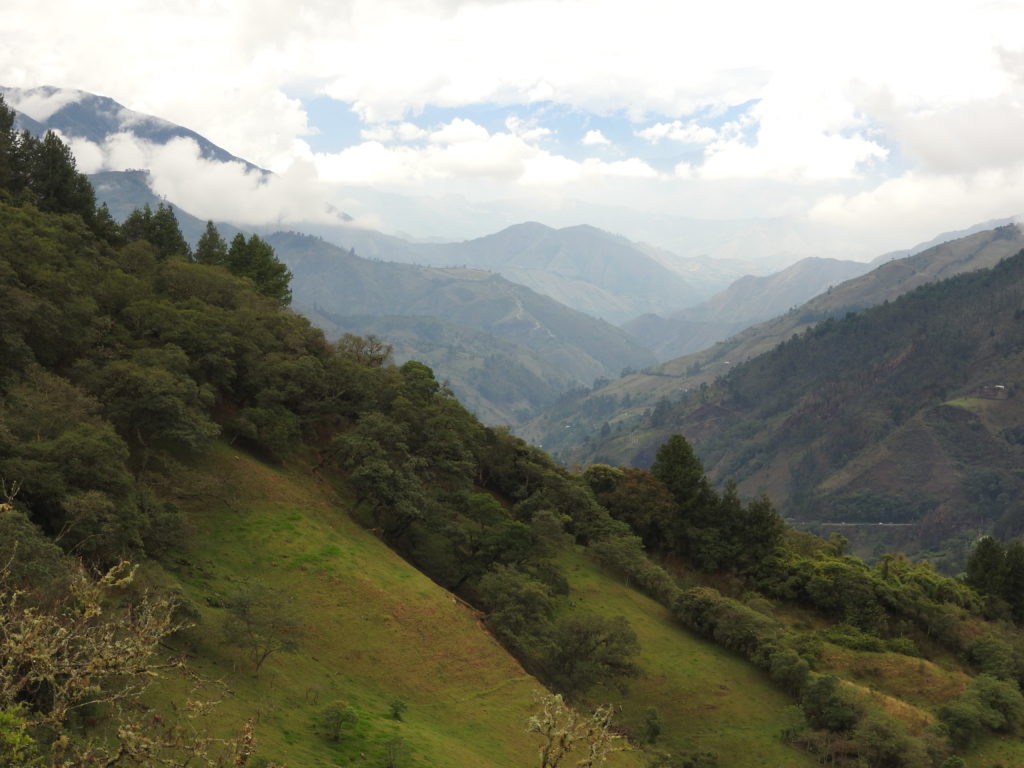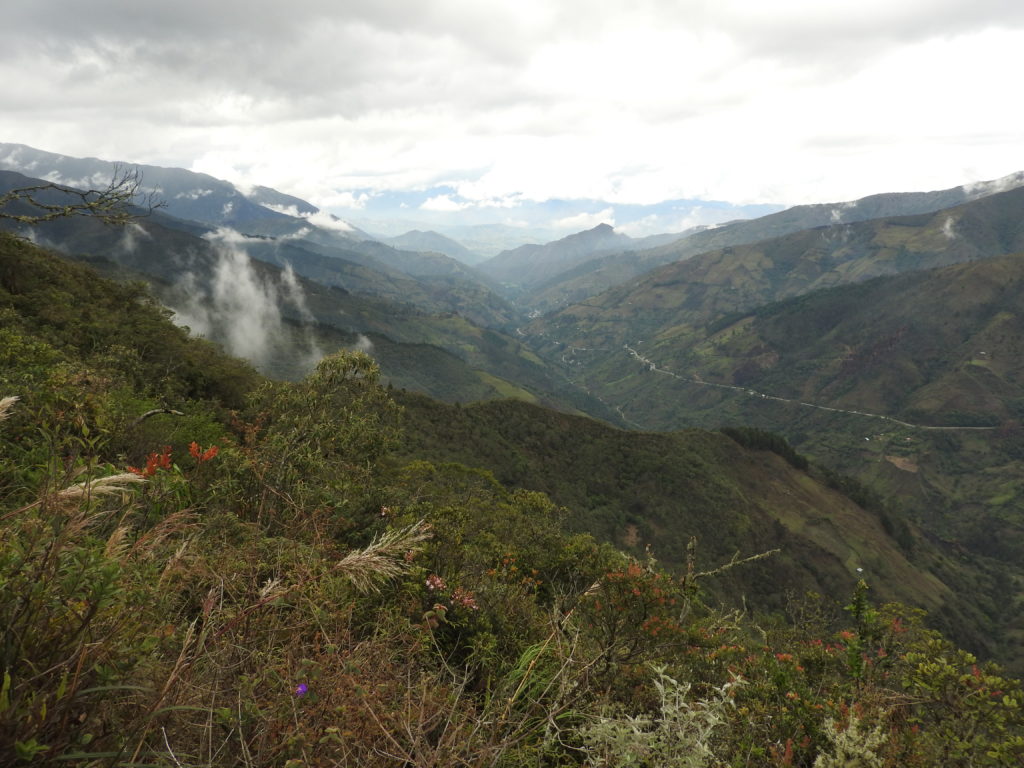 Still outside the park boundary, we caught sight of our first new exciting colourful bird 🙂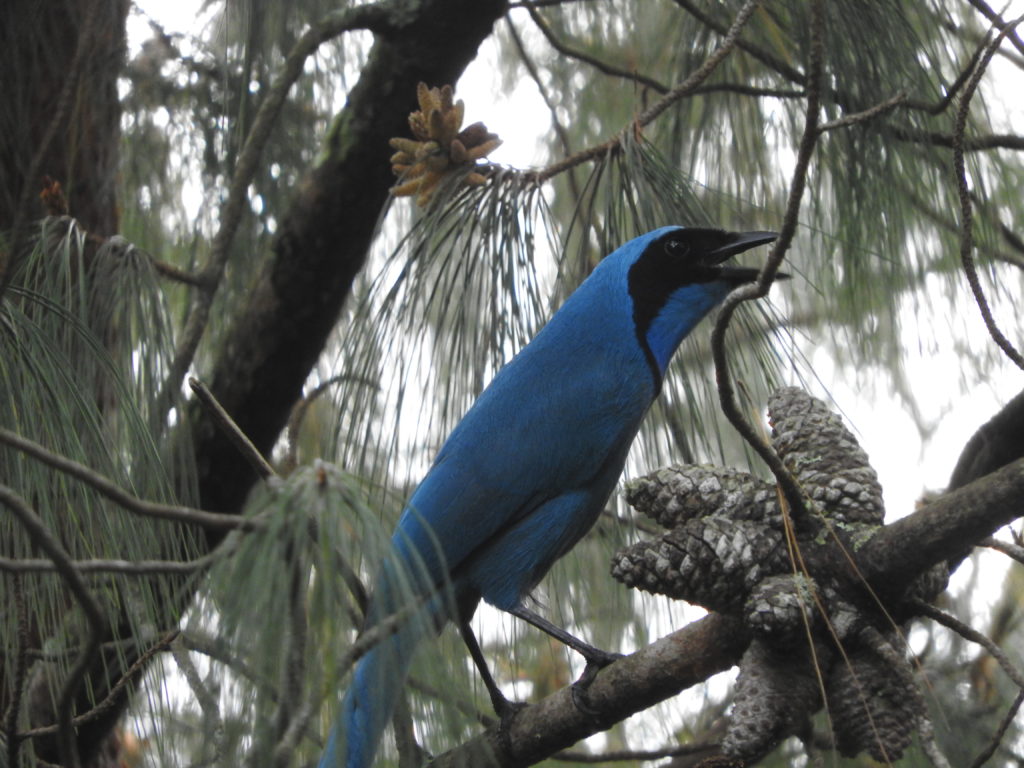 5kms later we were in the park… and although we were still 1km away from the place where Andean Spectacled Bears had been seen, we started looking out for them anyway… the search only intensified when we reached Km 6!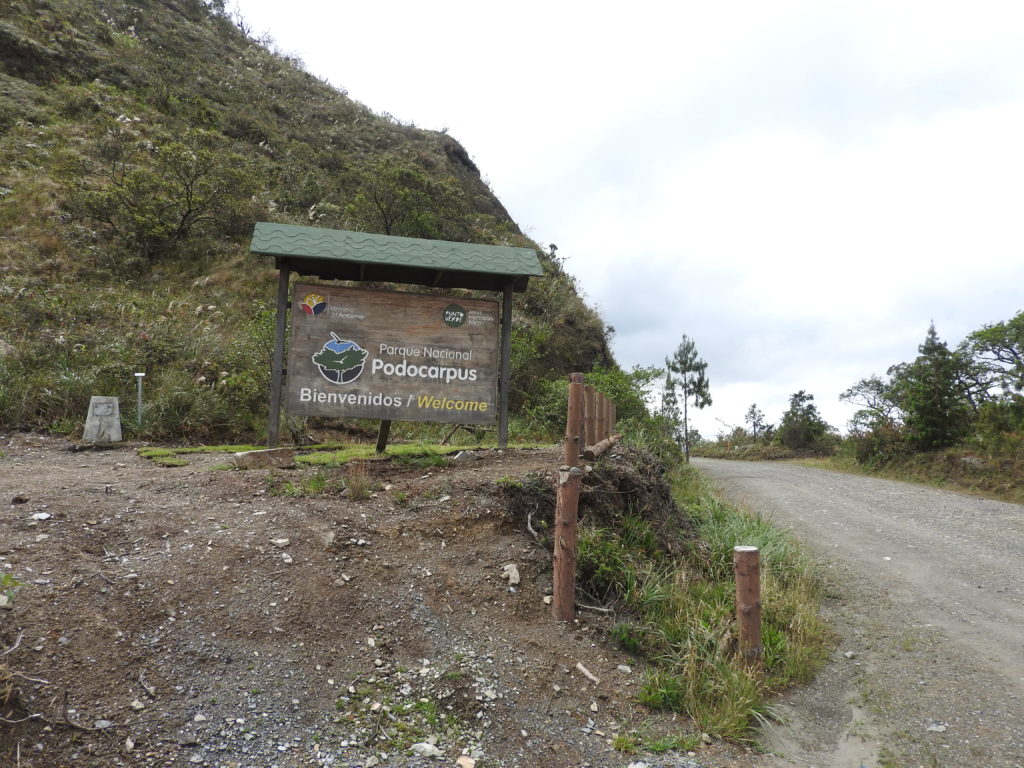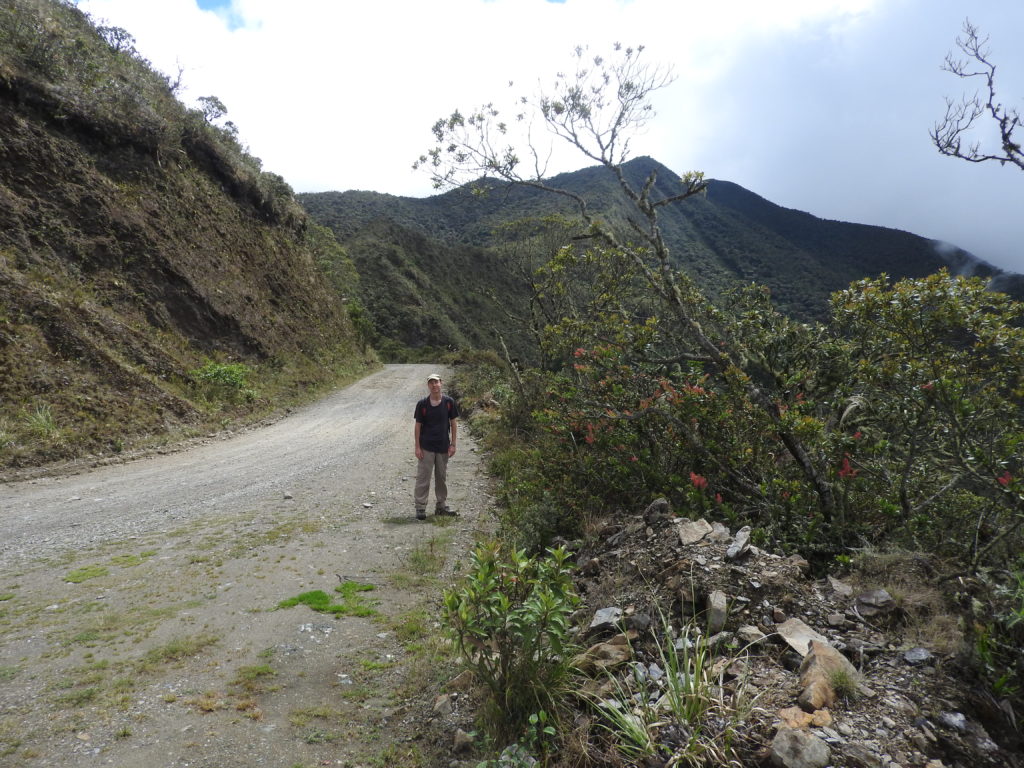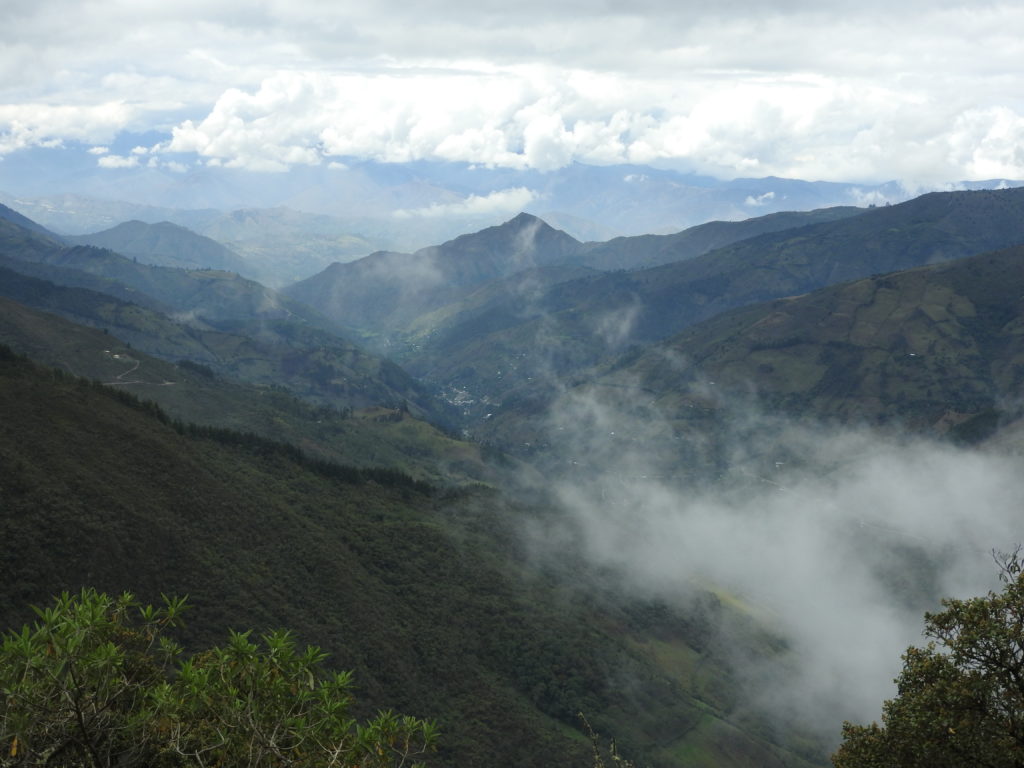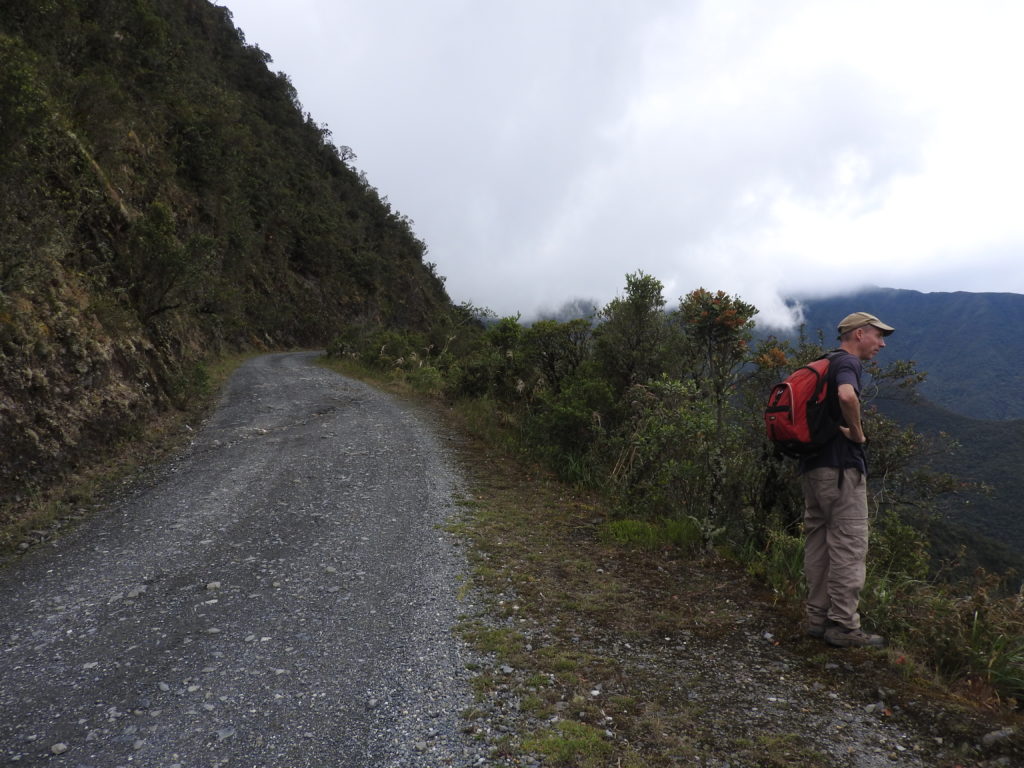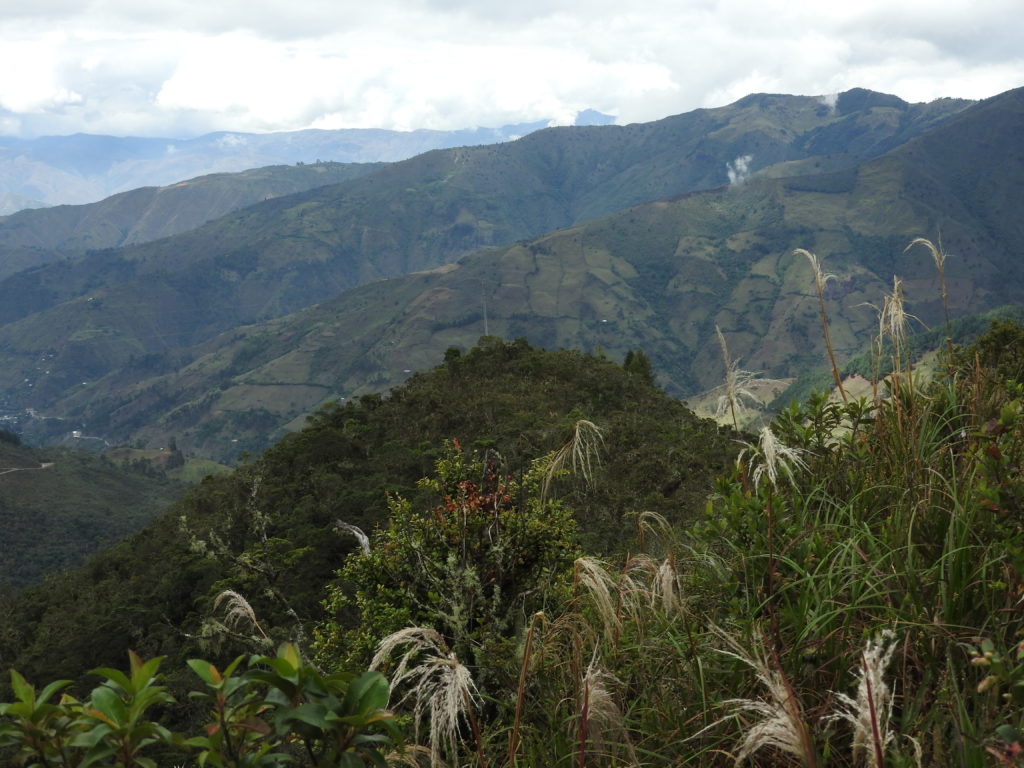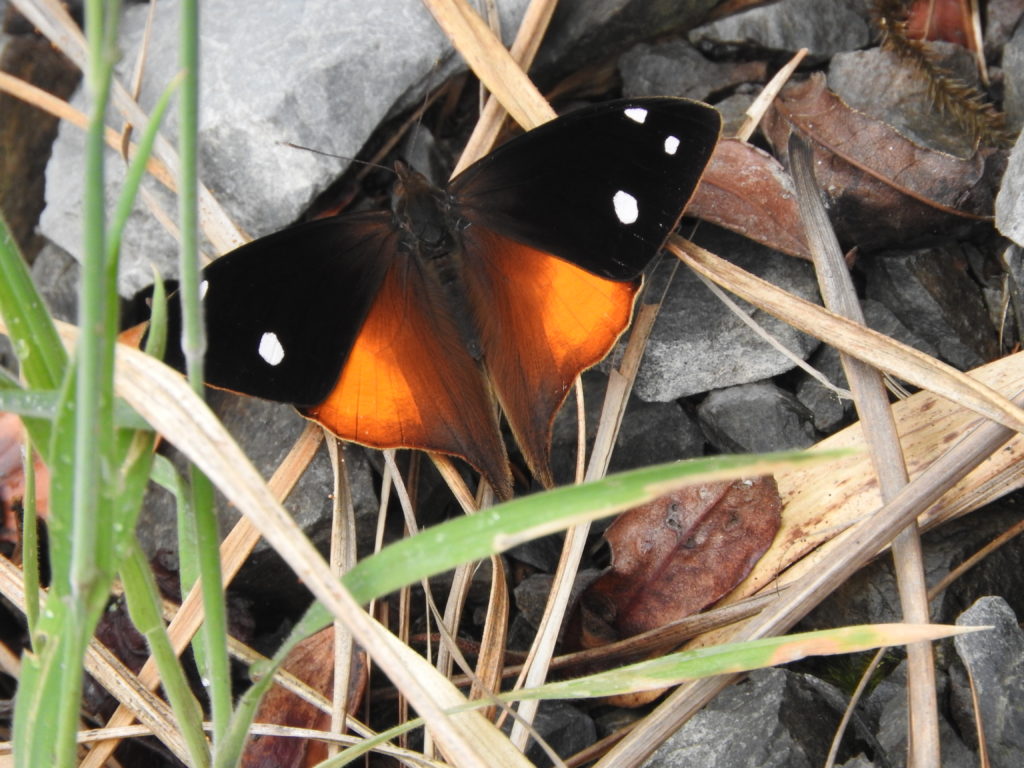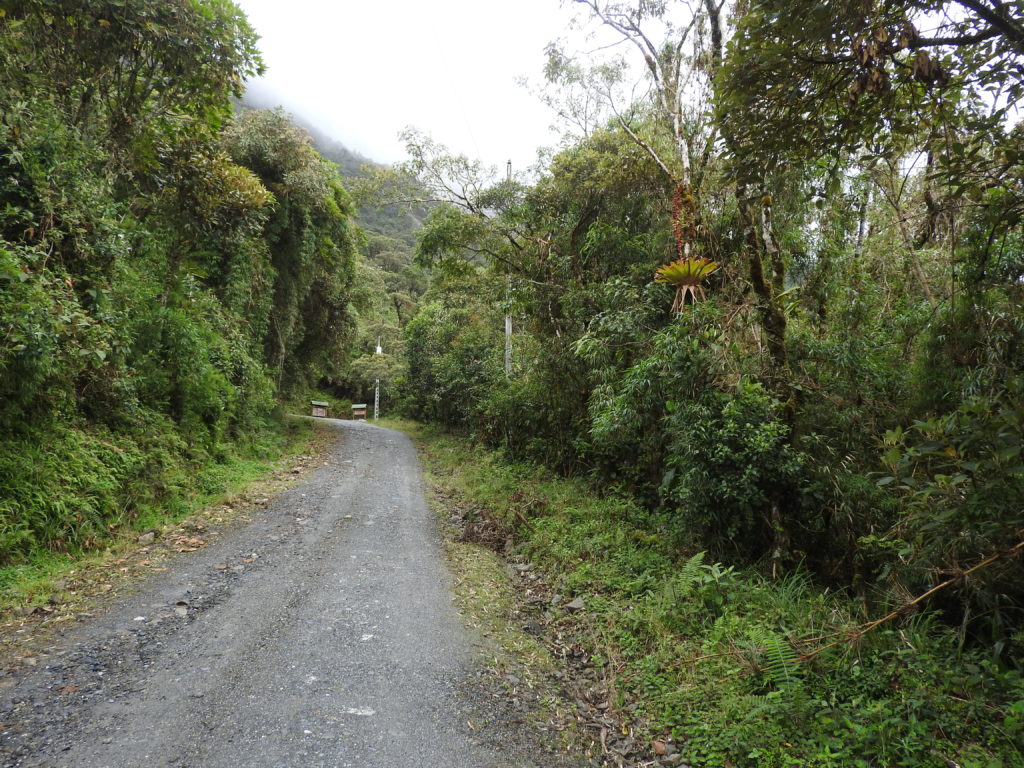 There are three trails that are pretty easy to walk once you're in the park… the first is the trail to the mirador (viewpoint). It was a pretty scenic trail through cloud forest, to the dizzy heights of 2,900m above sealevel.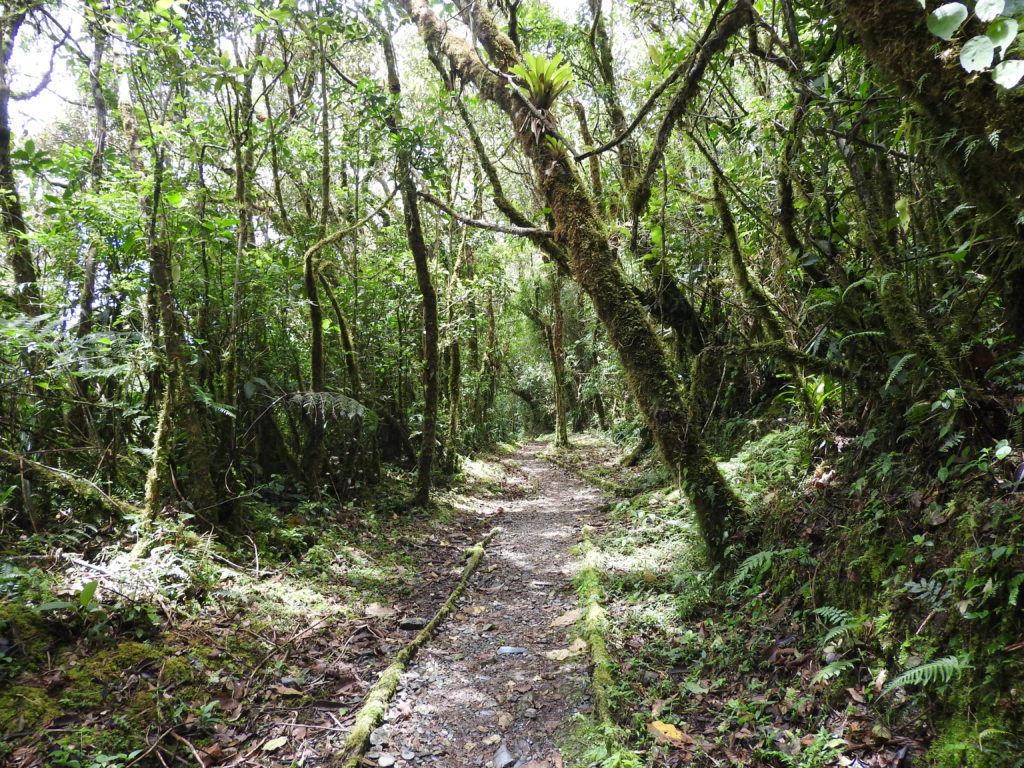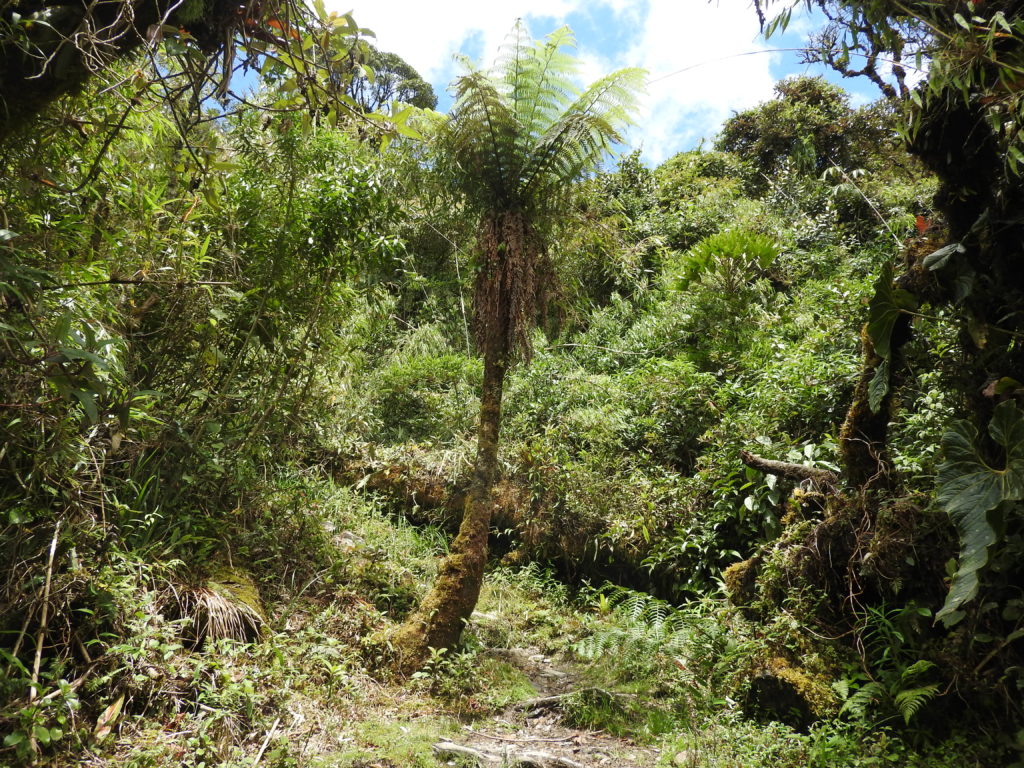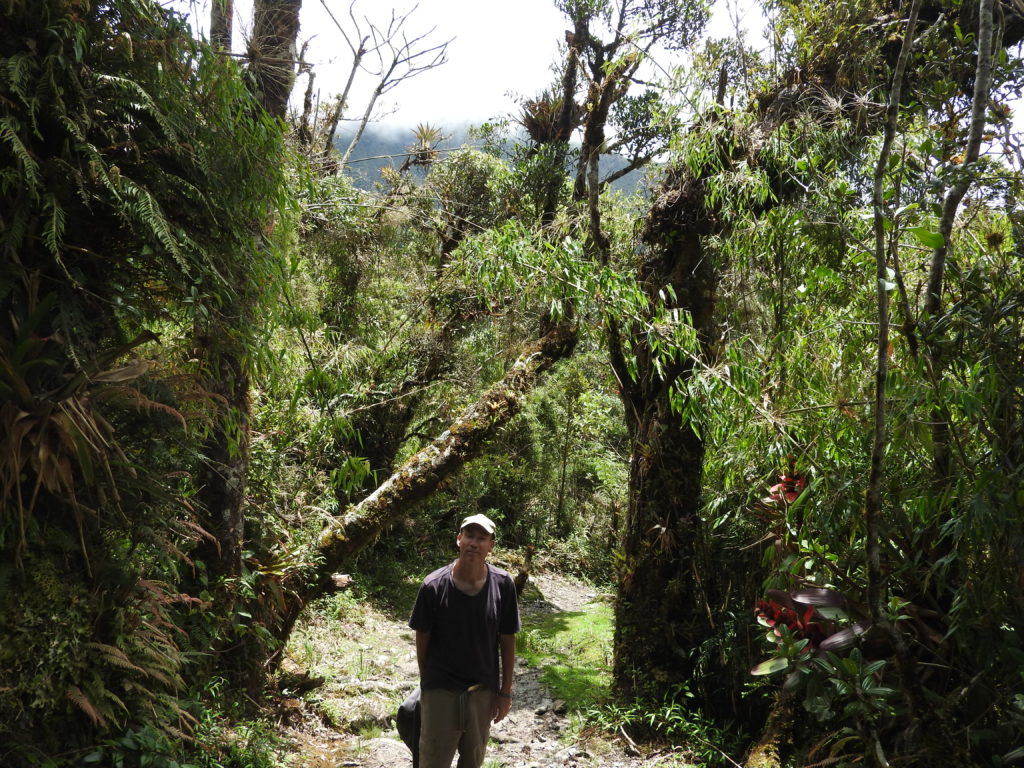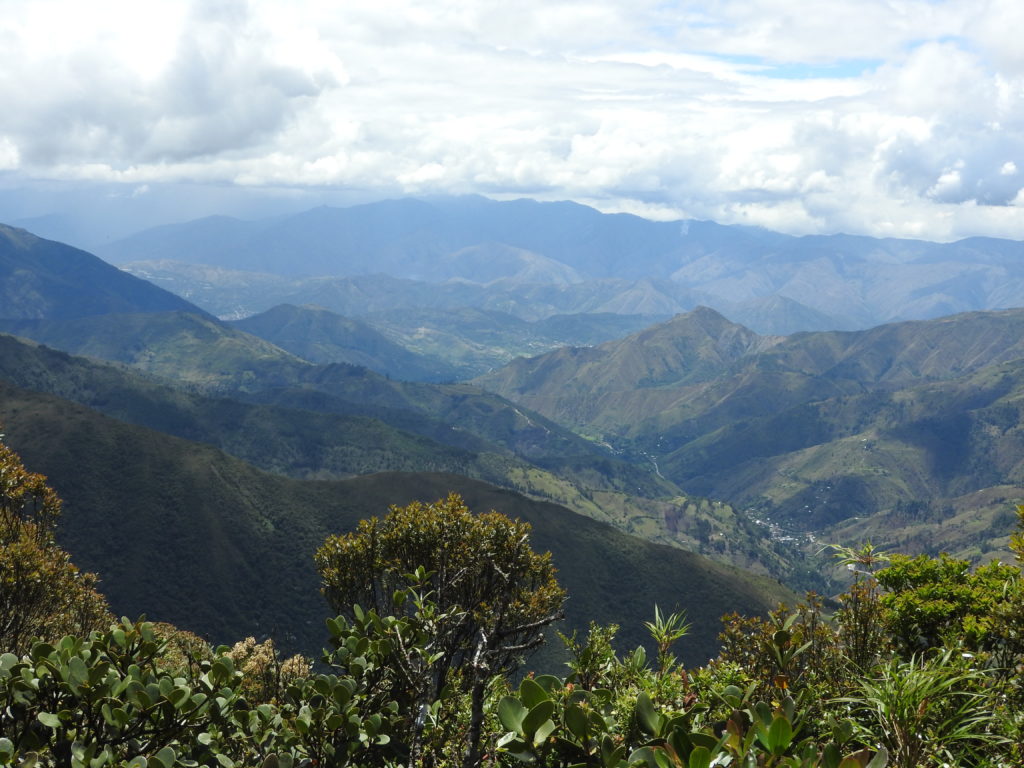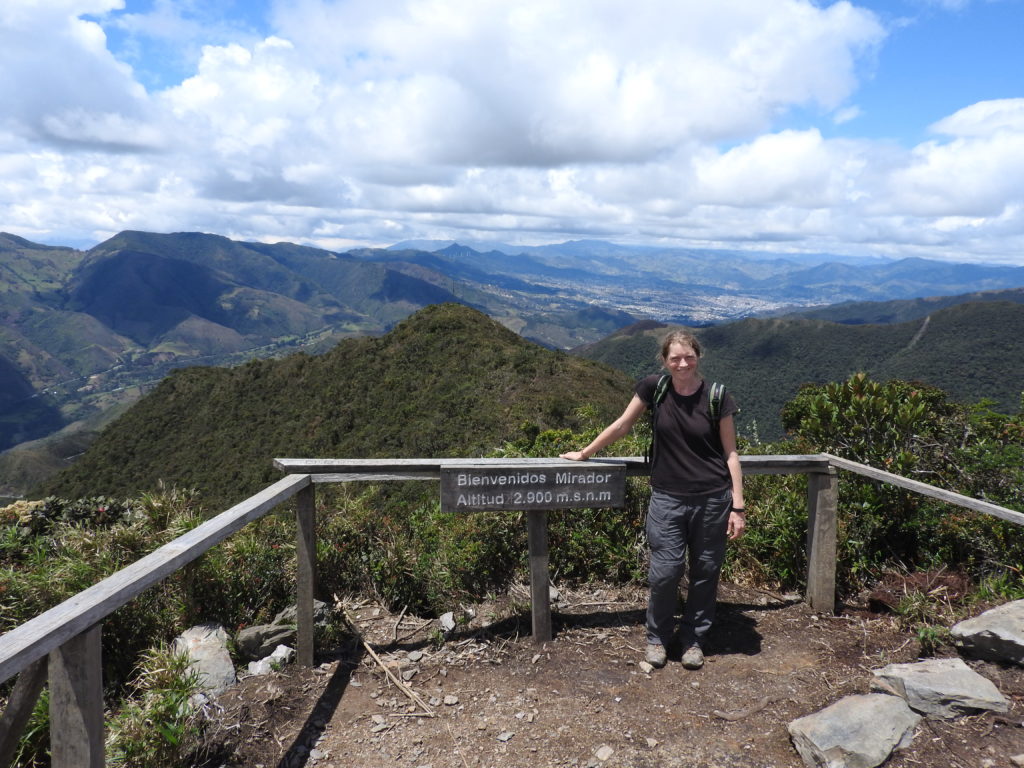 On the way down from the mirador we took in the two short side trails… both were pretty pleasant walks through the cloud forest – but neither could beat the mirador walk…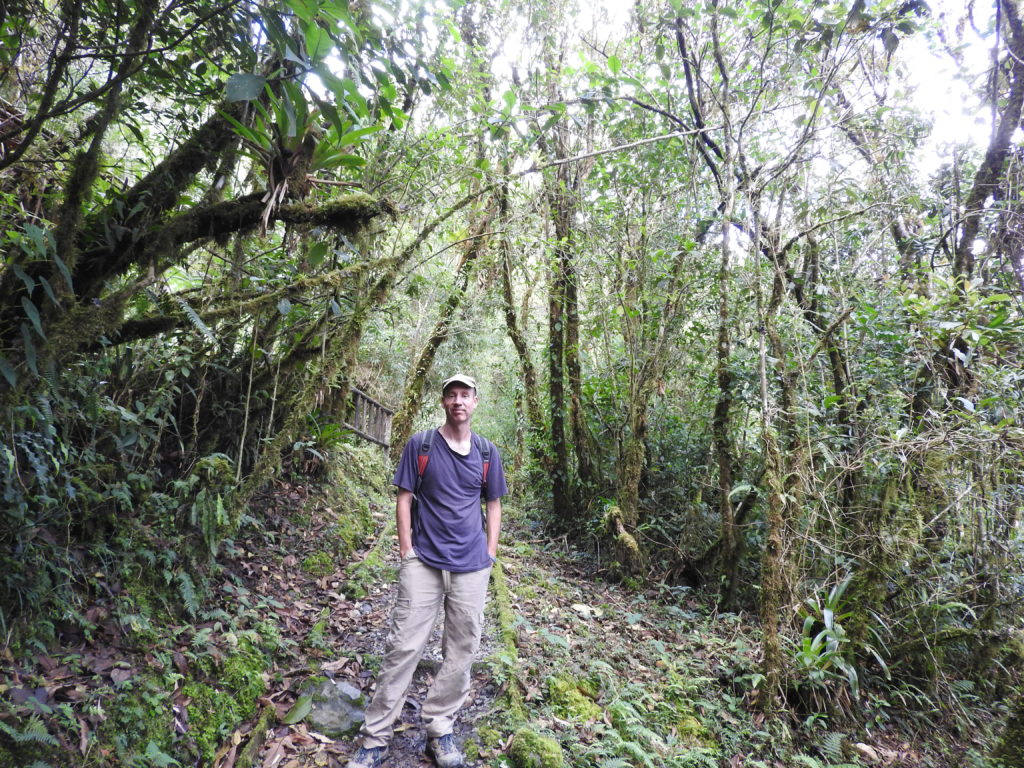 Back at the admin centre we ate our picnic lunch before starting the 8km walk back to the road… still hopeful that we would see an andean spectacled bear… or at least a few more cool birds 🙂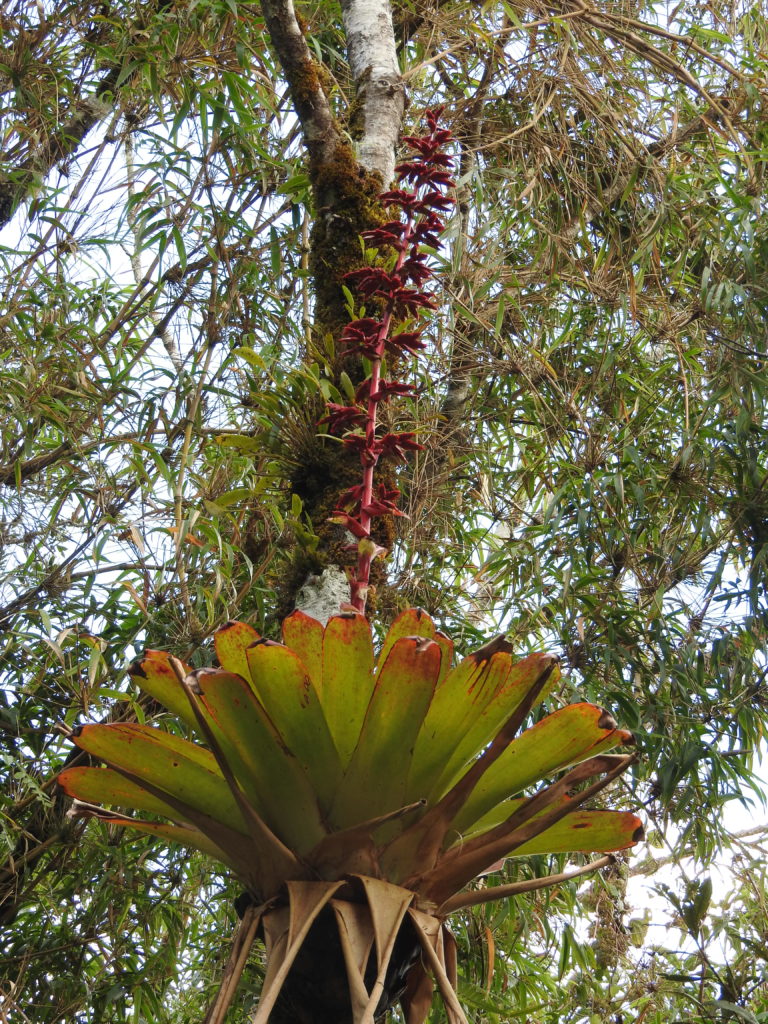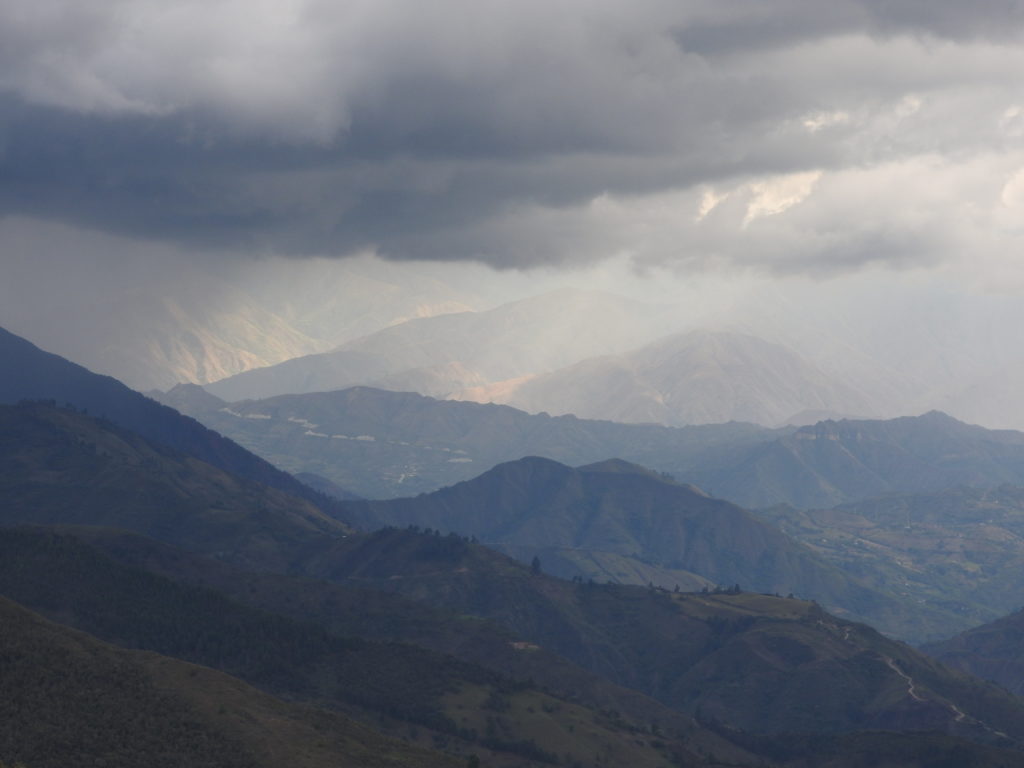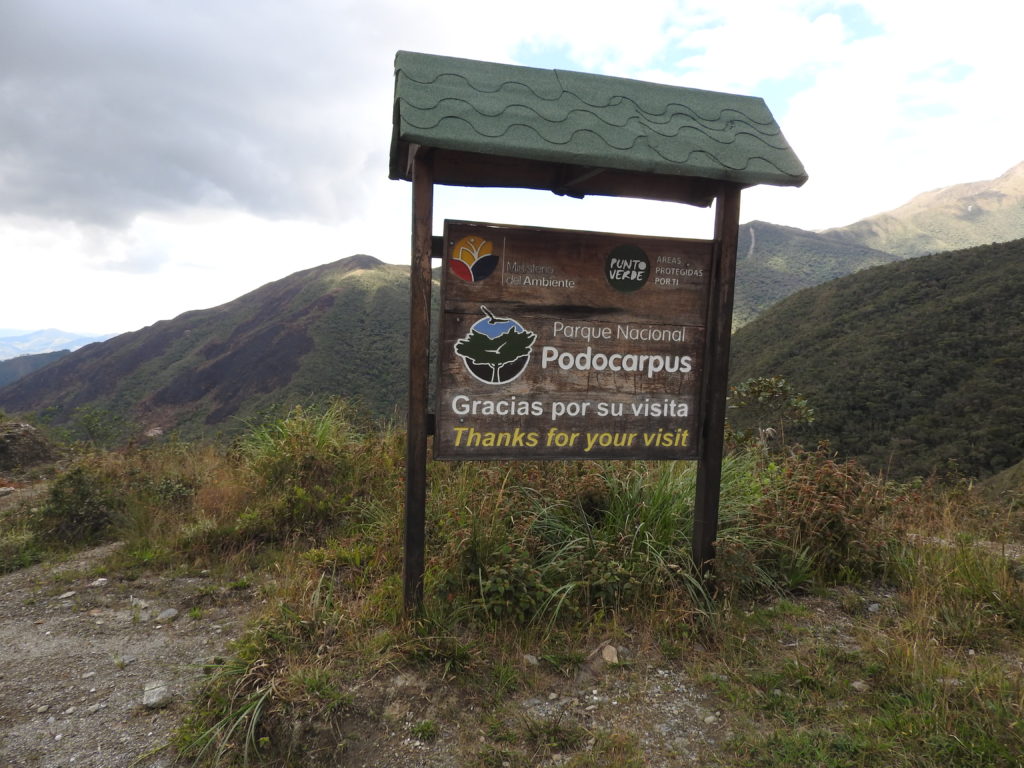 We might not have seen an andean spectacled bear 🙁 BUT nonetheless we really enjoyed our trip to Podocarpus National Park, and were looking forward to checking out the lowland section from Zamora.