Loja was our first stop in Ecuador… and quite a long stop at that… we stayed in Loja  for a total of FOURTEEN nights… not the longest time in one place on the trip – that award goes to Sucre in Bolvia… but Loja does come in at joint second (with La Senda Verde in Bolivia) for our longest consecutive stay in one place…
Loja was a great introduction to Ecuador and surprisingly different from Peru – usually it takes a while after a border crossing for things to drastically change, but here there were really obvious differences…
The main difference was the food!
Without wanting to try and sound rude about Peru, it was so nice being somewhere where eating was no longer a chore and everything we ate and drank – well, was just AWESOME 🙂 In contrast with Peru, where unless you wanted tres leches cake – and as good as it was, even I couldn't eat it for 3 meals a day! – finding tasty inexpensive food could be tough!
Loja therefore introduced us to Ecuadorian staples such as morocho and cheese empanadas – a combination which made me equally happy as Bolivia's api and pastel! Not to mention savory corn tortillas cooked on a grill, and quimbolitos – a type of maize cake 🙂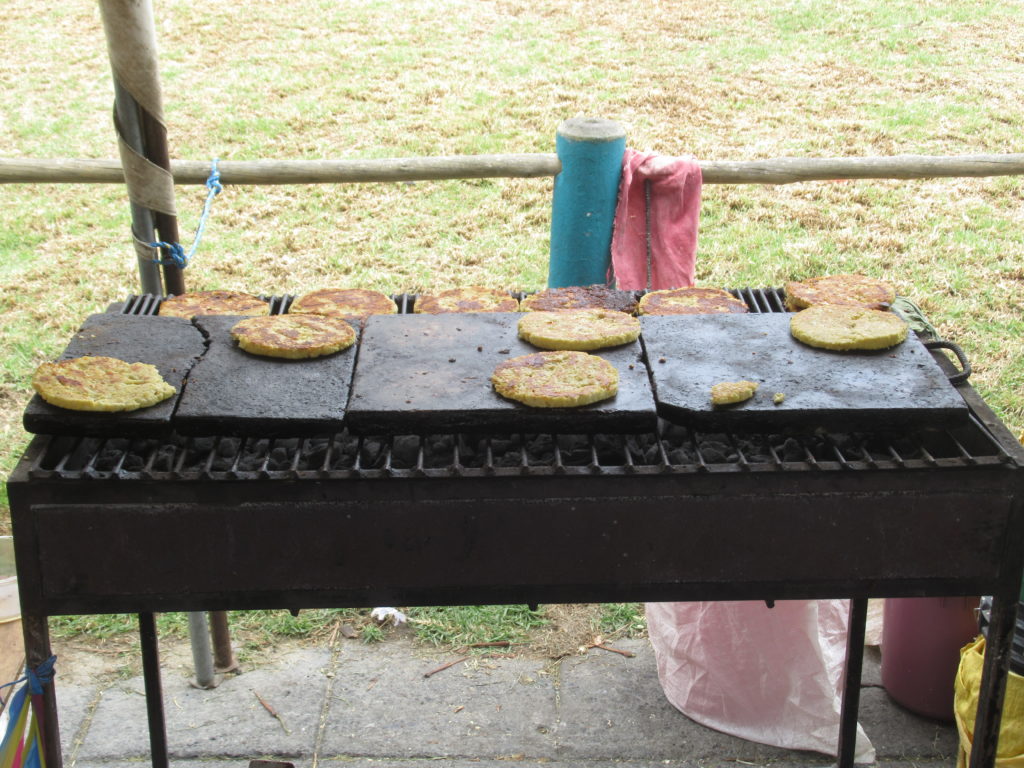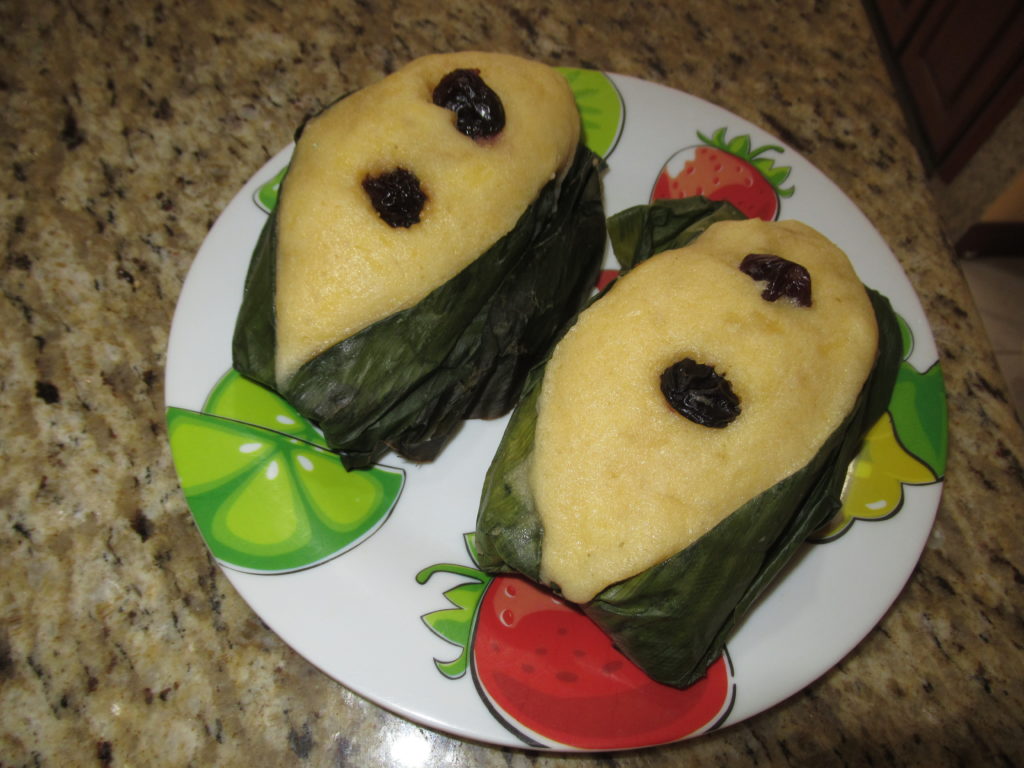 Even self-catering in Loja was easier than self-catering in Peru… we like to eat beans, and having tried – and failed – to successfully soak and cook dried beans at altitude in Peru (who would have thought that being a few thousand meters above sea level would have made such a difference?) it did nothing but bring a HUGE smile to my face when tins of beans (yep, red, white, black varieties and chickpeas) appeared on the supermarket shelves in Loja – easy cooking – woo hoo 🙂 🙂
Then there was the locally grown coffee, and exquisite craft beer… all readily available from the supermarket and at a reasonable price… Happy Days 🙂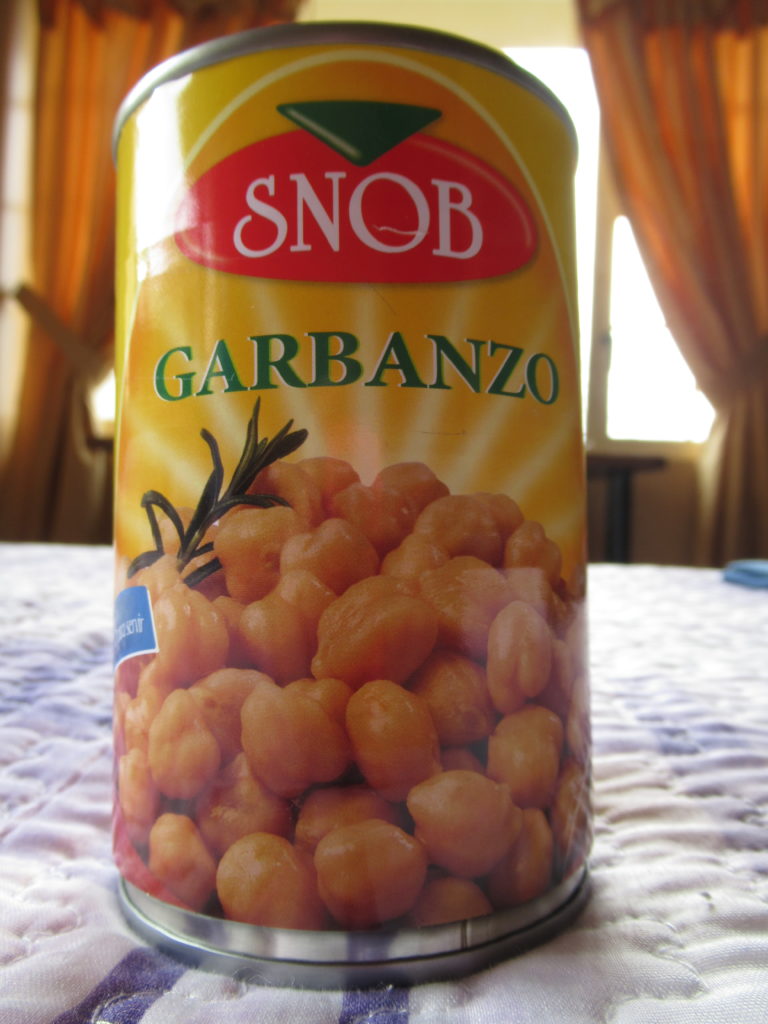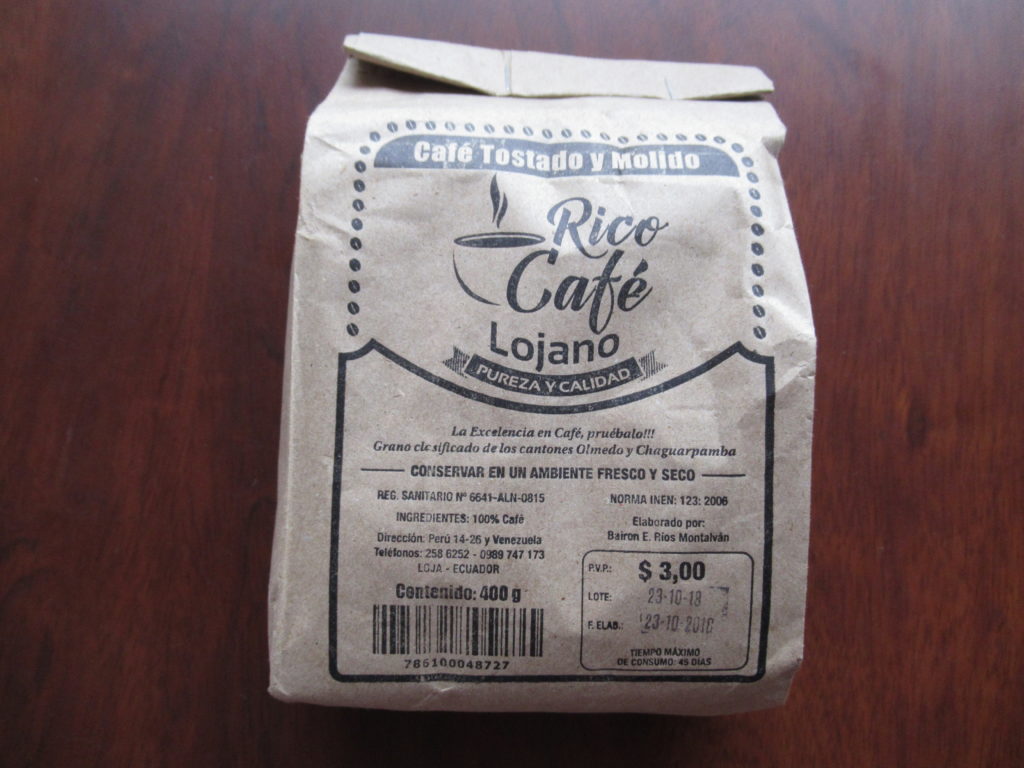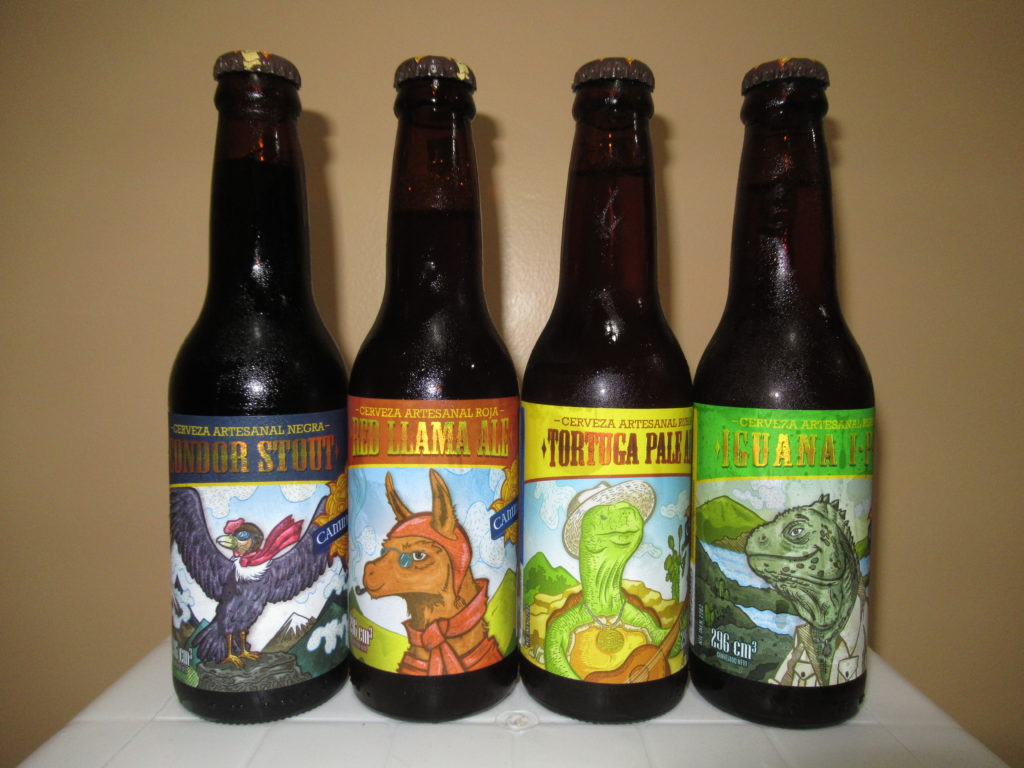 Loja as a place was also a really pleasant place to hang out… our first couple of days were spent in a hostal in the centre of town, but we then moved to an airbnb which was about a 40 minute walk from the centre.
To reach town from our airbnb we tended to avoid the main road, instead chosing to stroll along a really pleasant riverside path that led through a couple of parks on the way…It was really nice to do a bit of birdwatching everytime we left the house to go to the supermarket or further on into town!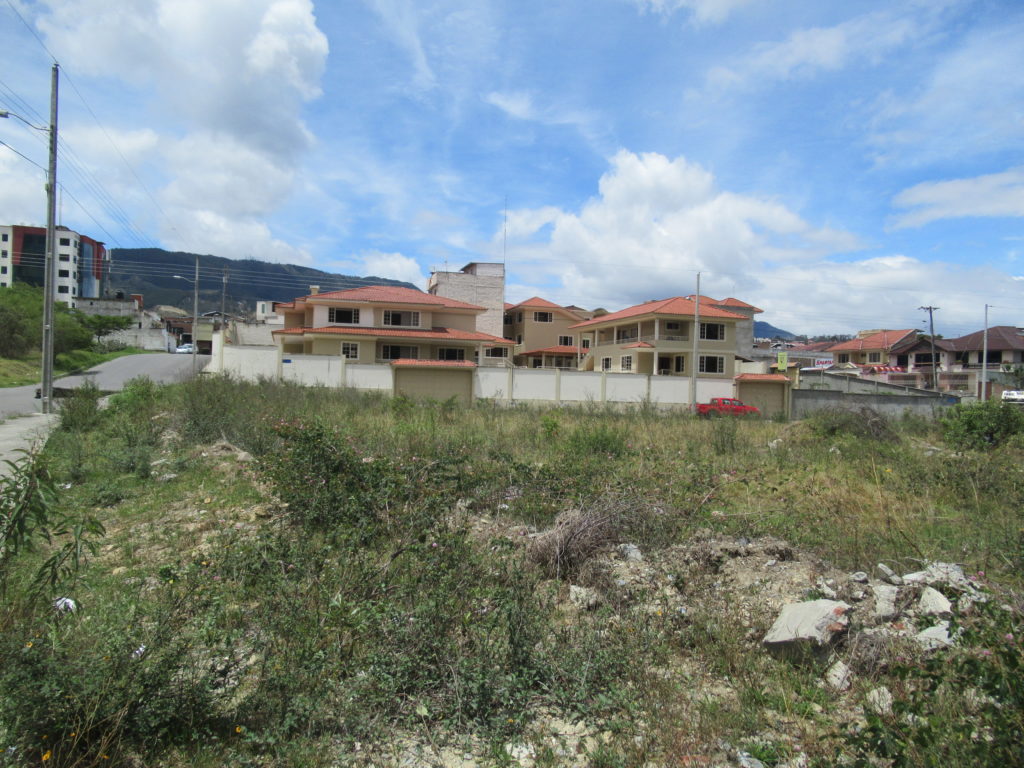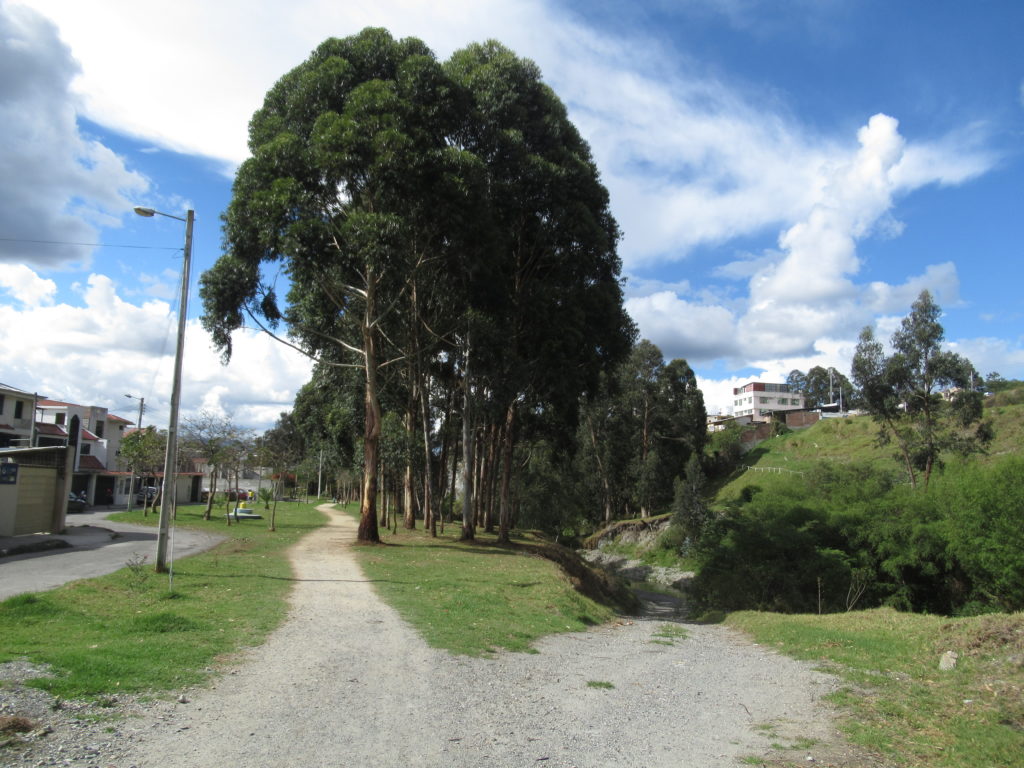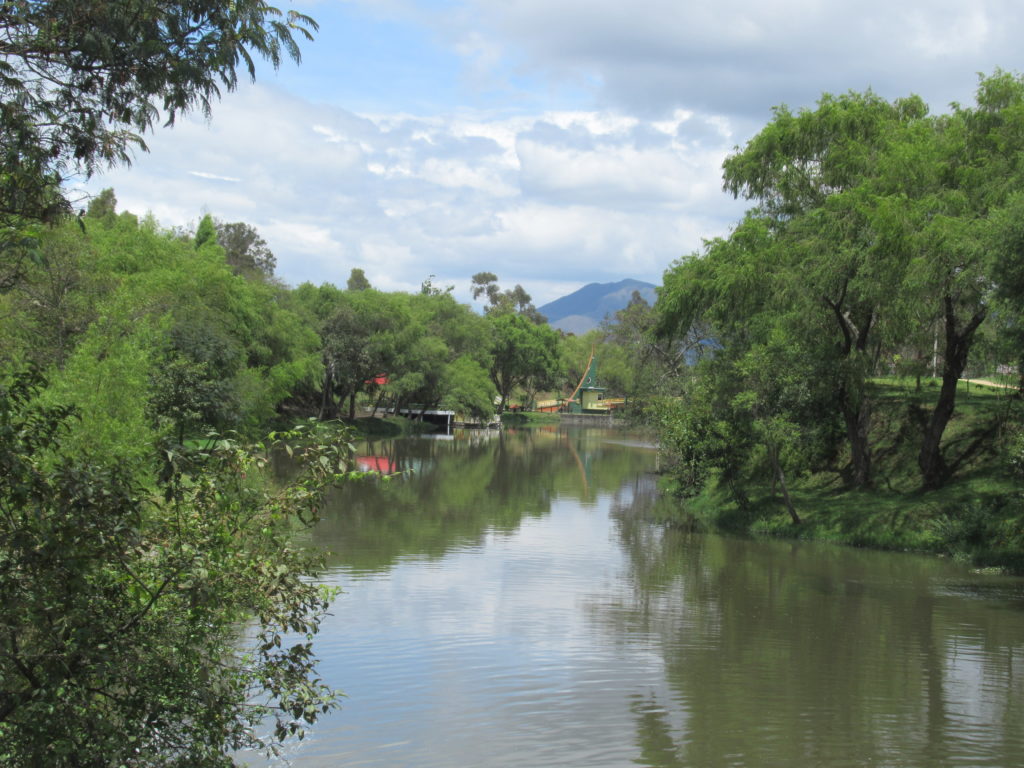 The centre of Loja was really nice – with heaps of nice plazas and plenty of colourful buildings (especially churches!)… They also had TWO of the big plastic signs – which spell out the name of the place that you are in – that we've come to love!!!
They also have a UV warning sign on one of the main squares which had a traffic light system similar to the one we'd spotted months earlier in Uyuni… only given that the sun shines in Loja – this one was useful!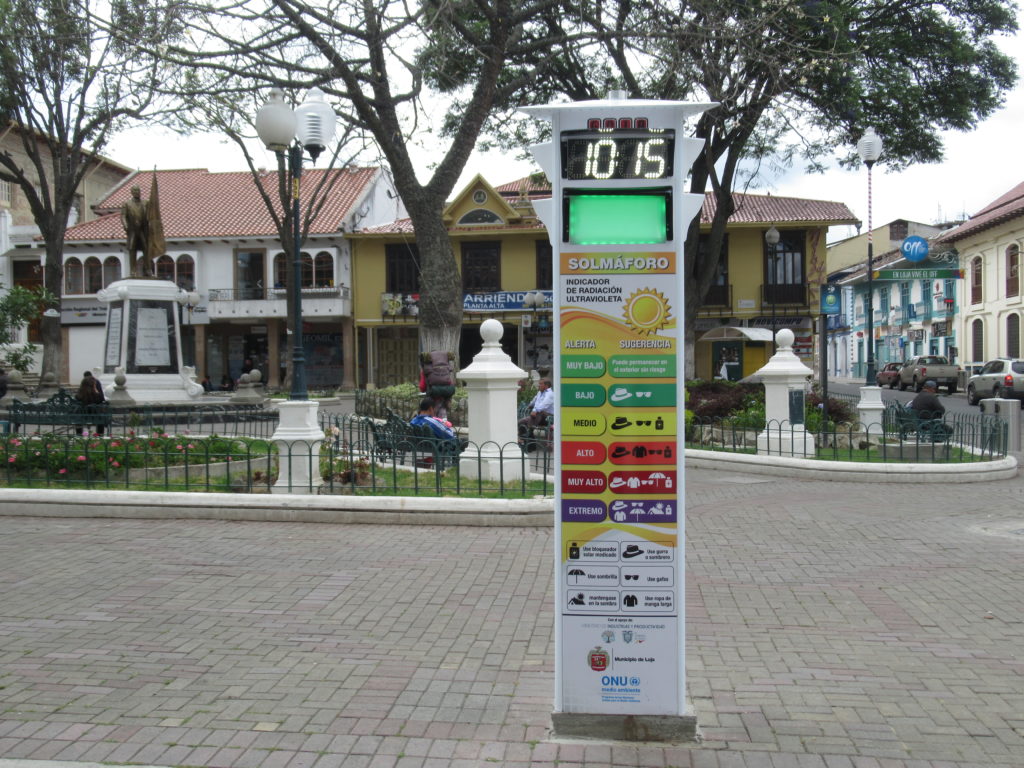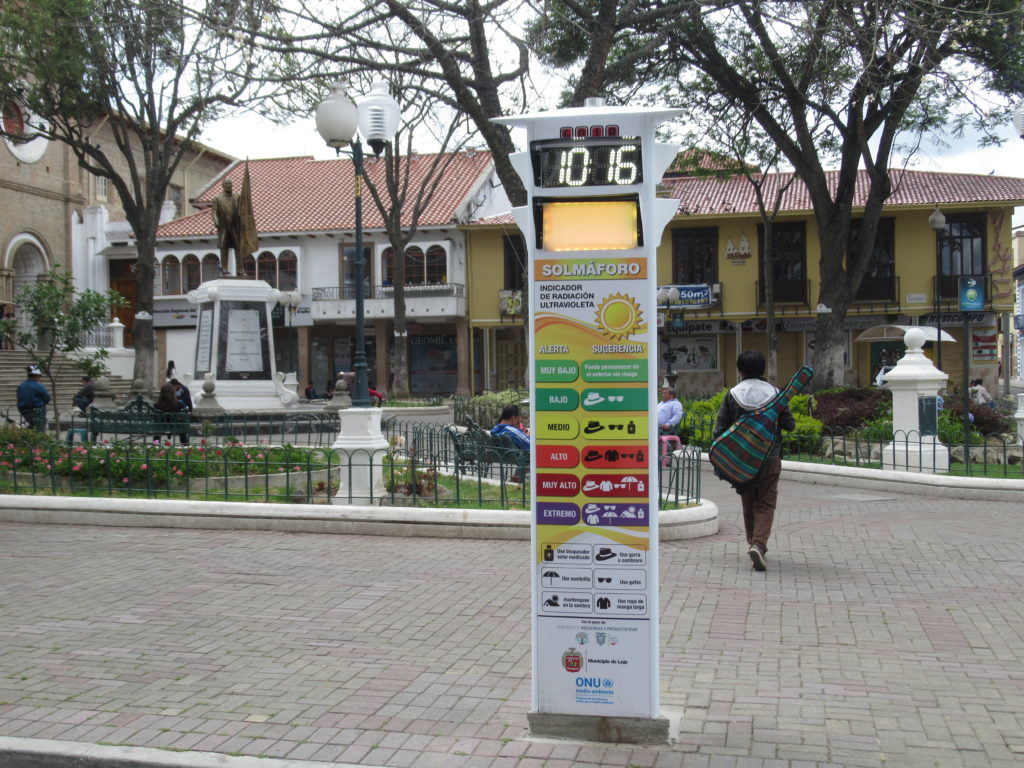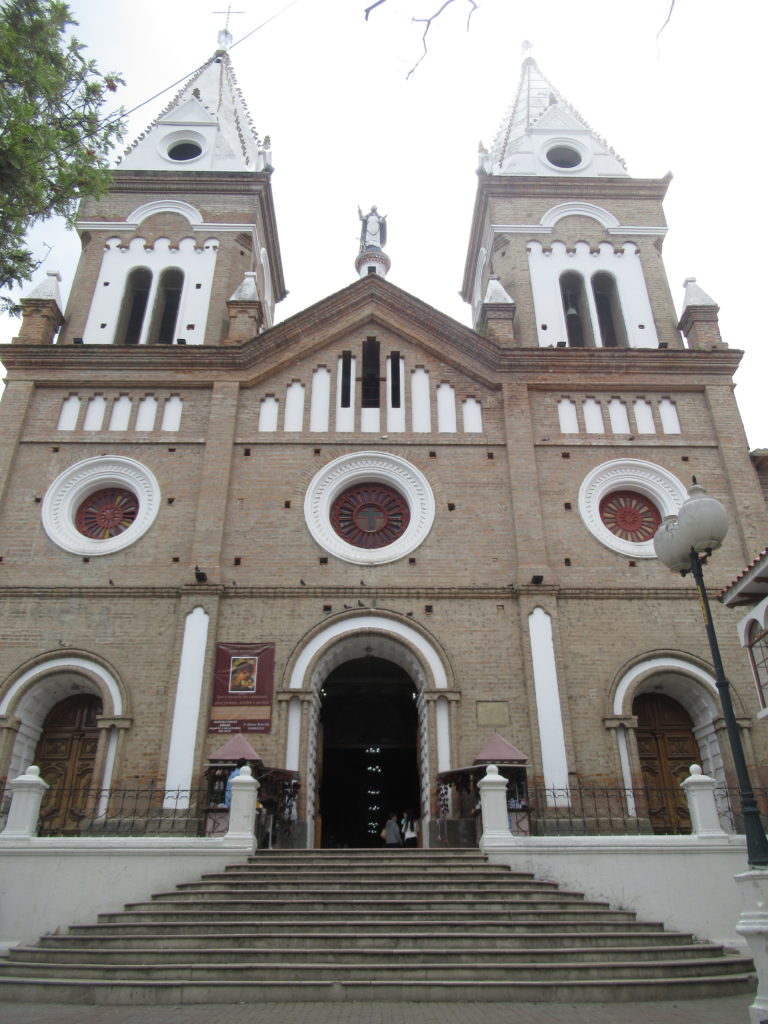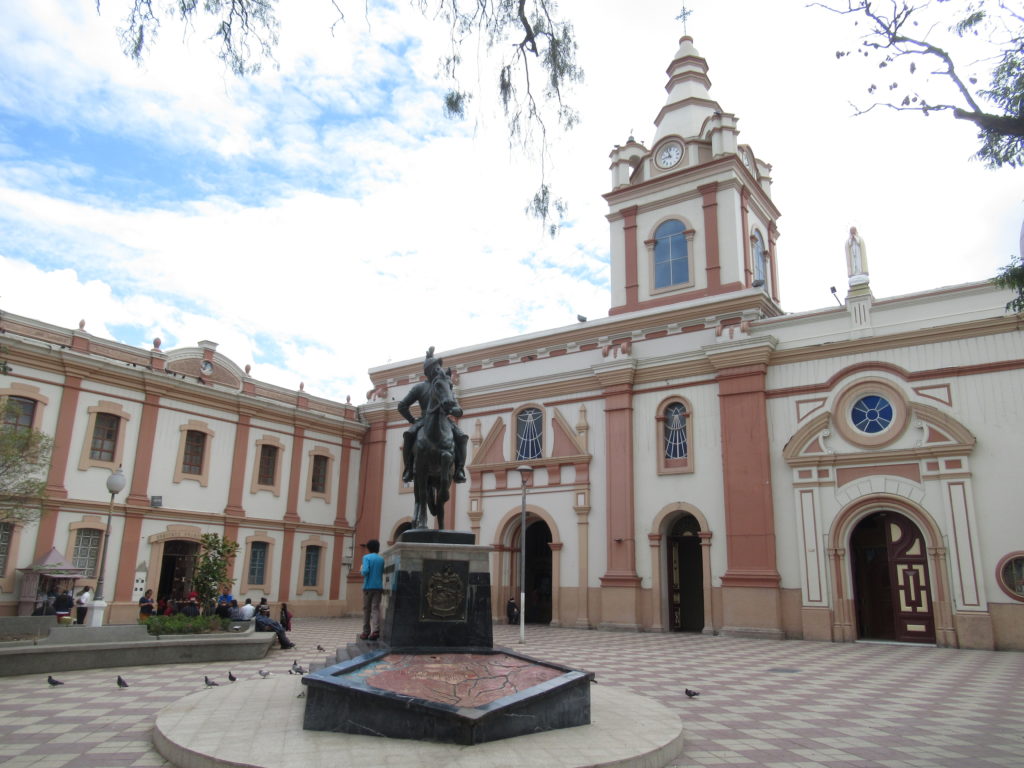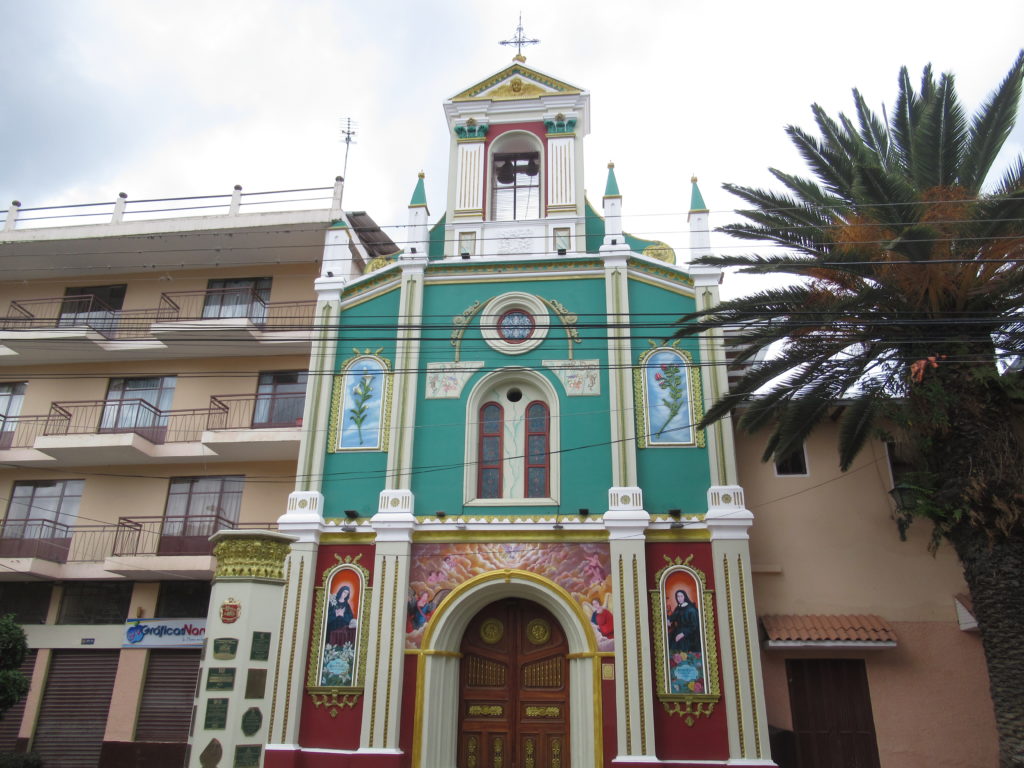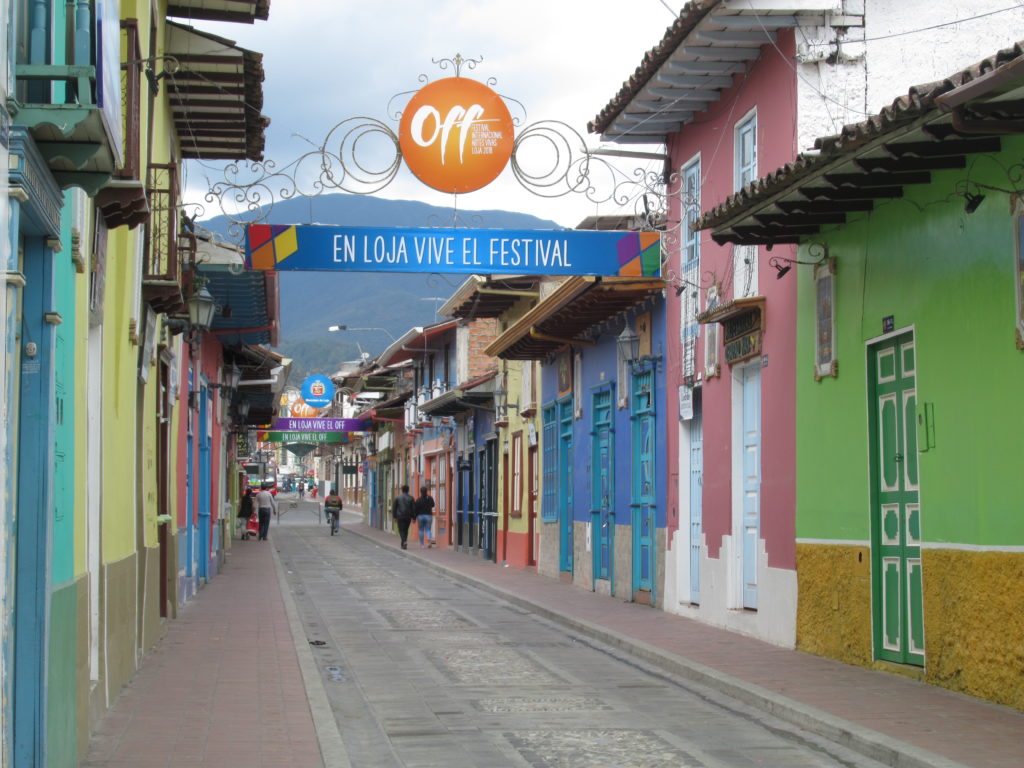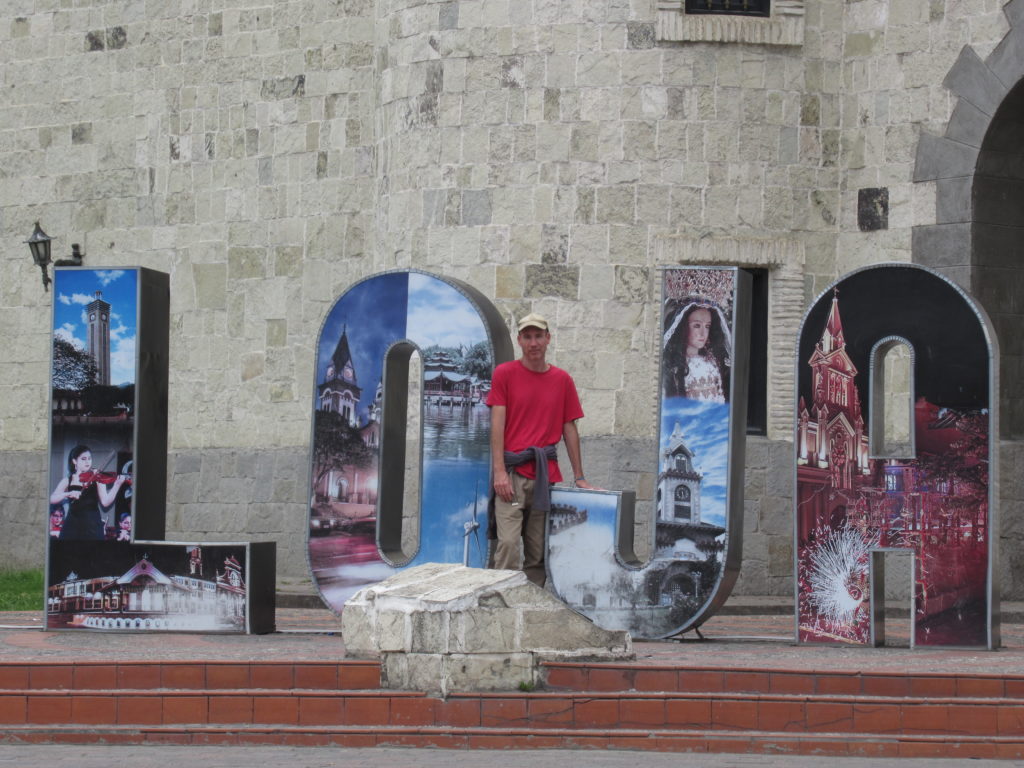 There is also a cool city gate in the north of Loja, and if you climb to the top you get quite a nice view 🙂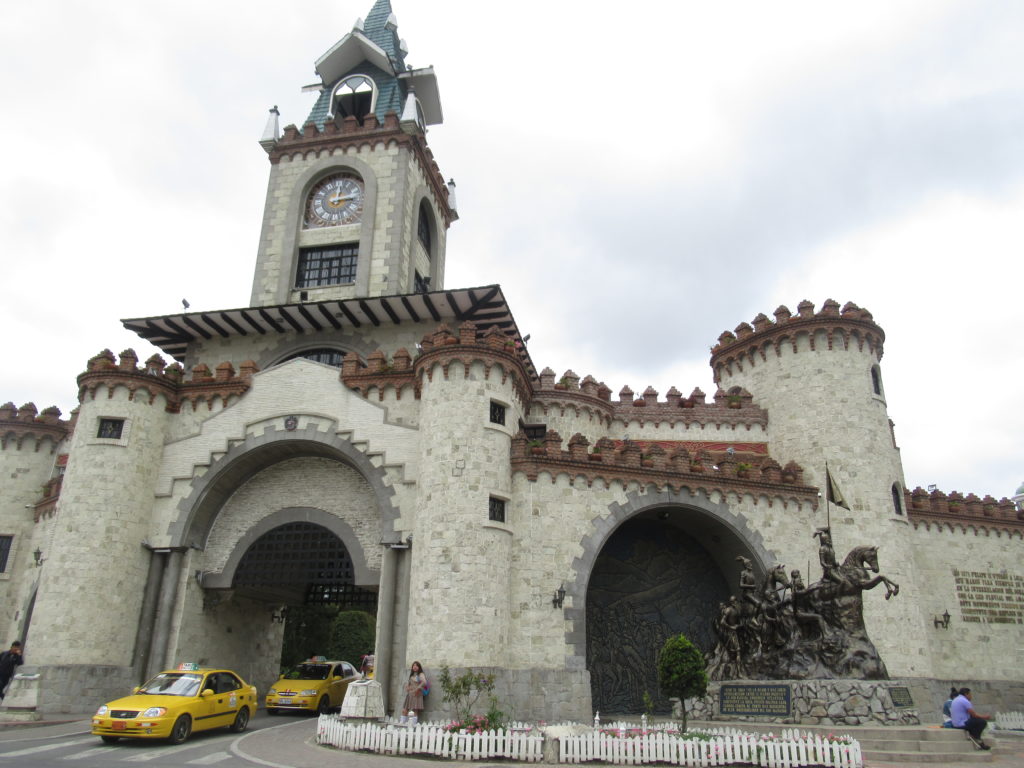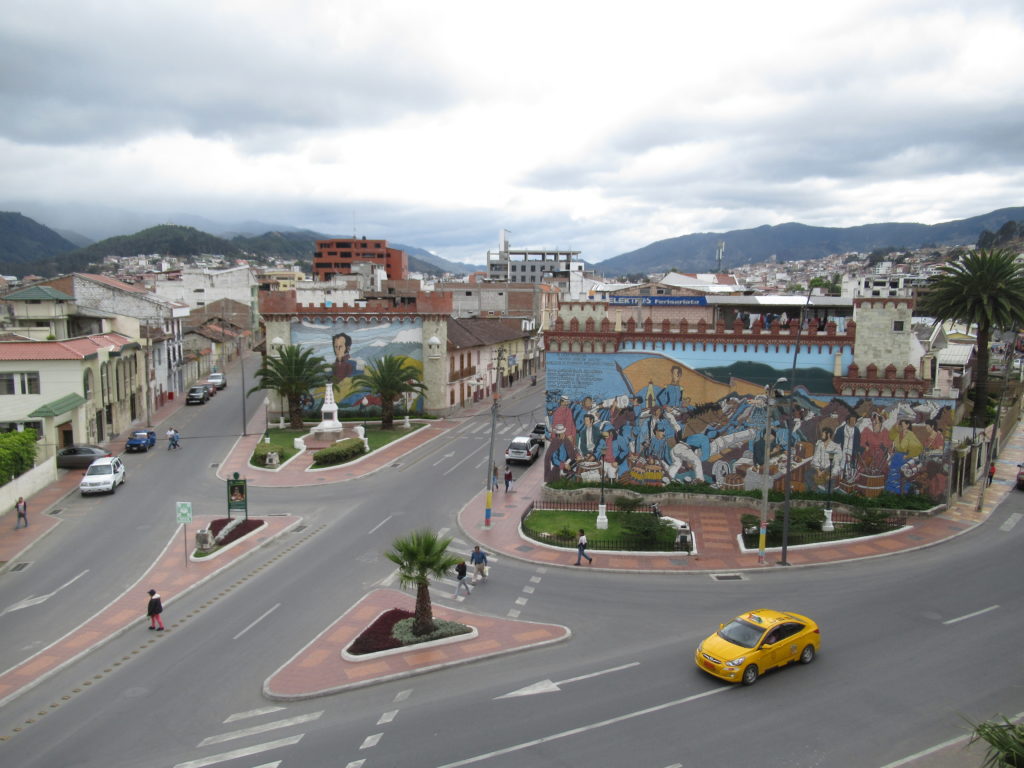 Our time in Loja also coincided with the Loja Festival – and although we didn't go to any of the shows/concerts that were on each evening, we did enjoy the street performers that seemed to be at every turn. One favourite street act that seemed to be everywhere was puppeteers with bands that were singing/dancing/playing along to salsa/rock/folk music…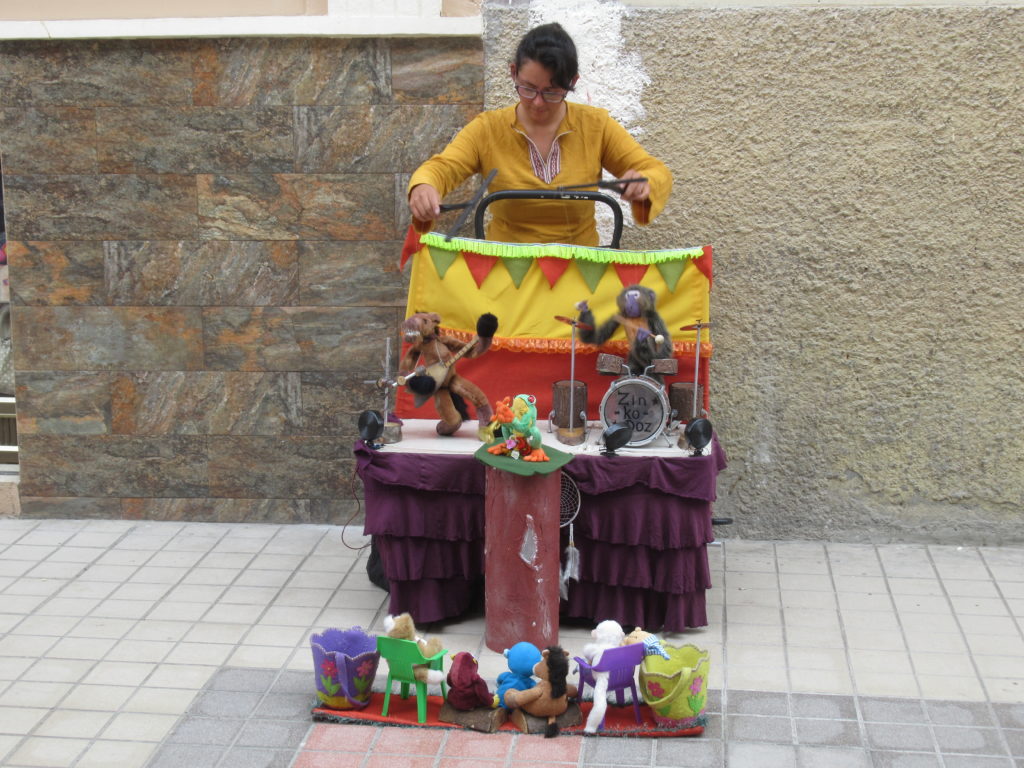 All in all we REALLY enjoyed our time in Loja – it was a fab place to eat, drink and well… just be… there was also a national park an easy bus ride away. After fourteen days it was hard to leave… I think part of me could easily have stayed on for another fourteen days 😉