Porvenir and King Penguins
It was time to go and check out some more penguins!
Yes, as we had only seen one, single, solitary King Penguin, we needed more – and luckily for us, around 7 years ago some King Penguins turned up in Inútil Bay, which is in Chilean Tierra del Fuego, and decided to make it their home. There are around 30 to 100 pairs of penguins there at any one time, so it's more of a 'settlement' than a colony – but we'll take what we can get 🙂
There's no public transport available, so you have to go as part of a Chilean Tierra del Fuego tour starting from Punta Arenas.  Chilean Tierra del Fuego is practically deserted compared to the Argentinian part of Tierra del Fuego, with a population of only 7,000 – 8,000 people, whereas the Argentinian side has around 200,000 people.
The tour starts with a ferry ride from Punta Arenas to Porvenir, which takes around 2.5 hours, and was very enjoyable. I like to drink coffee when I'm on a ferry, so I persuaded CC that it was a 'trip tradition', as we had had coffee on the ferry to Uruguay as well. (We don't usually buy coffee out on this trip, as it tends to be expensive and mediocre….).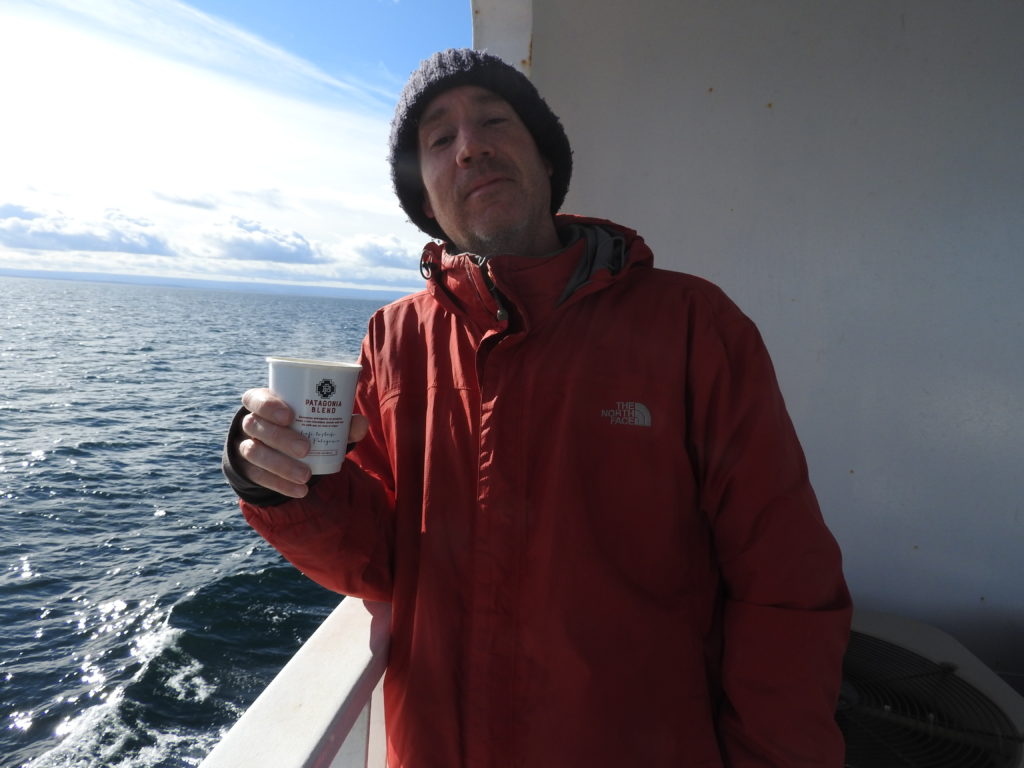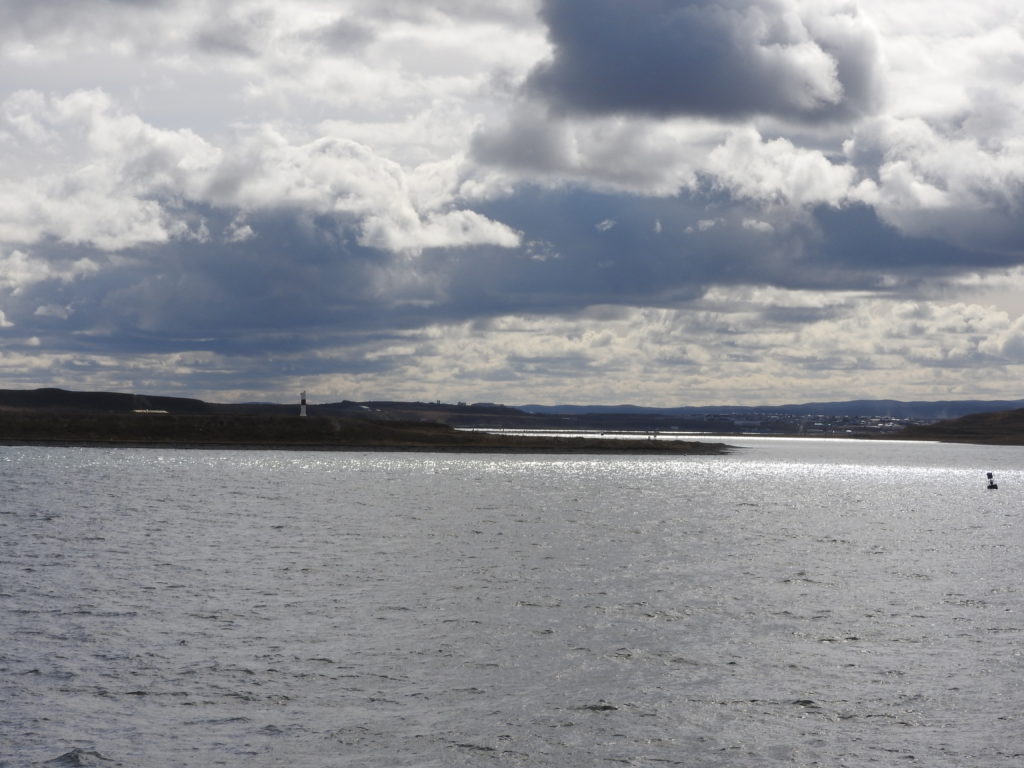 Porvenir is the 'capital' of Chilean Tierra del Fuego, and the guide on our tour was really excellent and told us a lot about the history of the area – but particularly about the Selk'nam people, who were the original indigenous inhabitants of this part of Tierra del Fuego until the Europeans came and wiped them all out. It's a sad, but all-too-familiar kind of story – the Selk'nam Genocide.
In Porvenir, we visited the museum, had a brief stop for a picnic lunch, and went to the town square.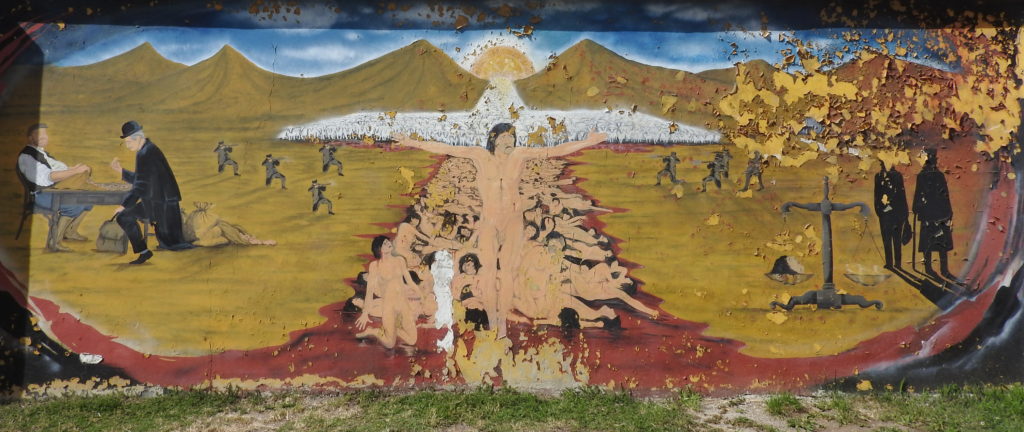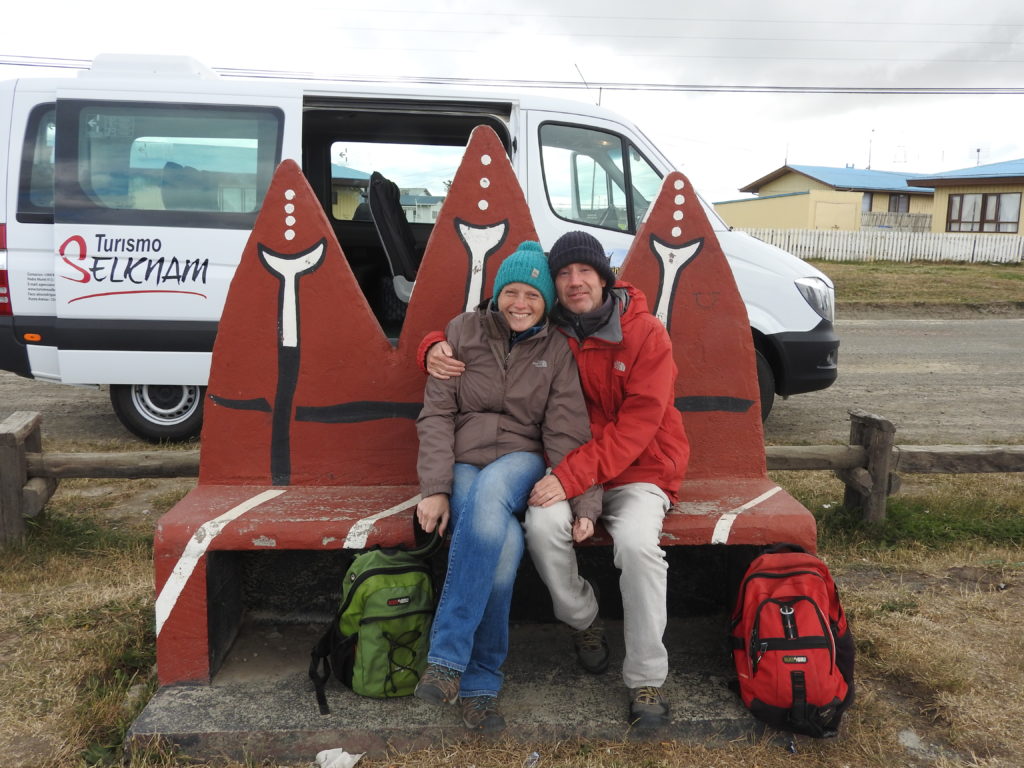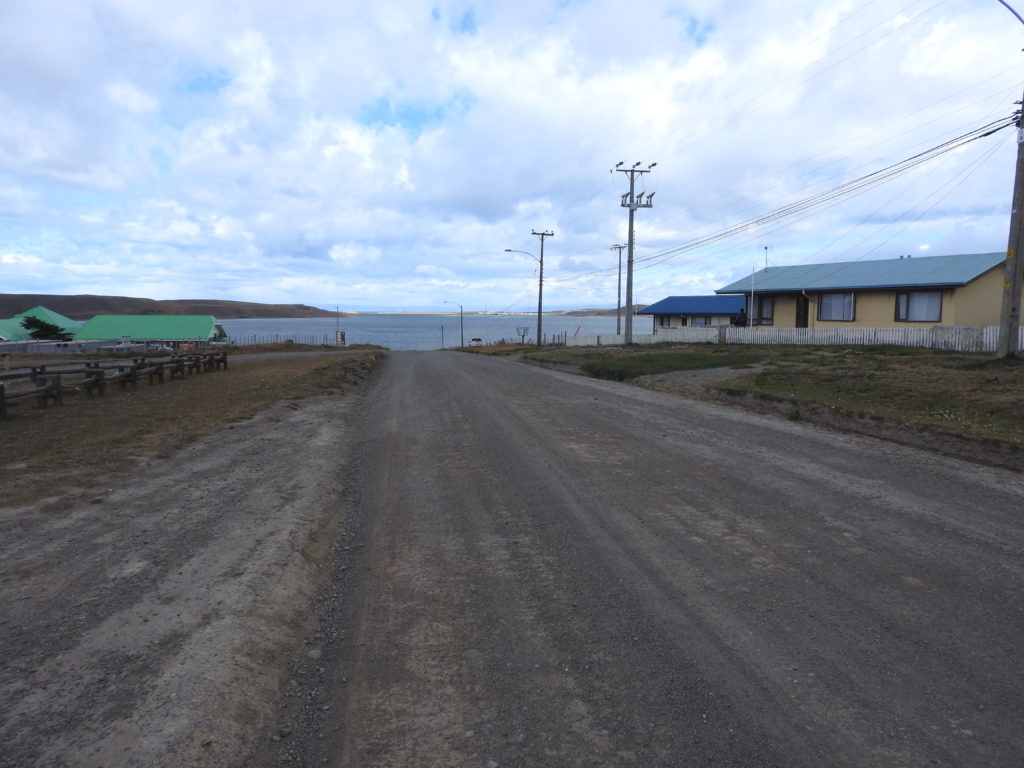 After Porvenir, it was time to head of to the Penguin Park, around a 2 hour drive.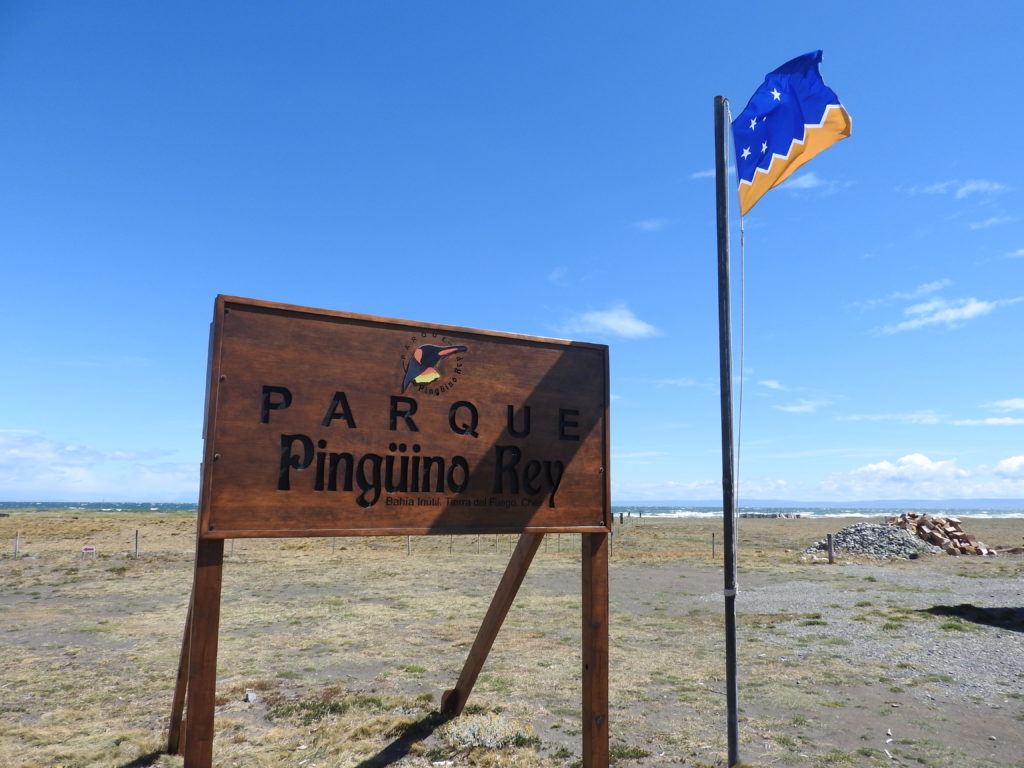 The King penguins are protected under Chilean law, so you are not allowed to get too close to them, so the park is set up with a fence and some hides to view the penguins. This means that they are quite far away compared to other penguin viewing experiences, and you really need binoculars and/or a camera with a good zoom to really appreciate them – which we did have – so all good! 🙂 It was really nice to see them in the wilderness by the sea, and we were allowed an hour in the park, which has two viewing areas. Due to the distance, and the extreme winds – these pics are not quite as good as some that we have managed to take of other penguins – we are getting our excuses in now before you look at the pics 🙂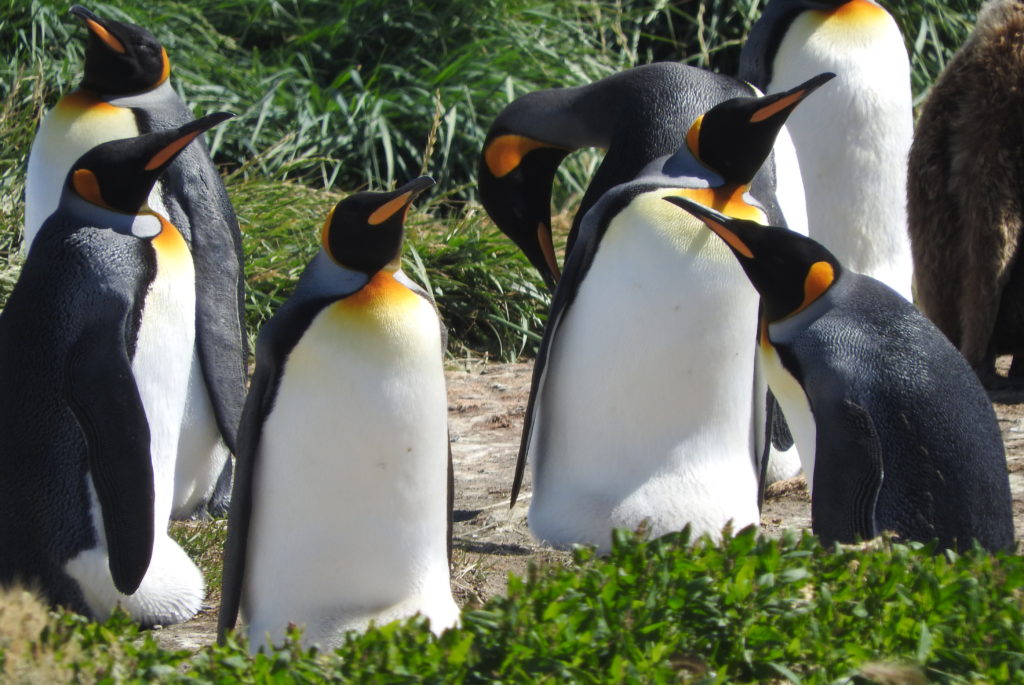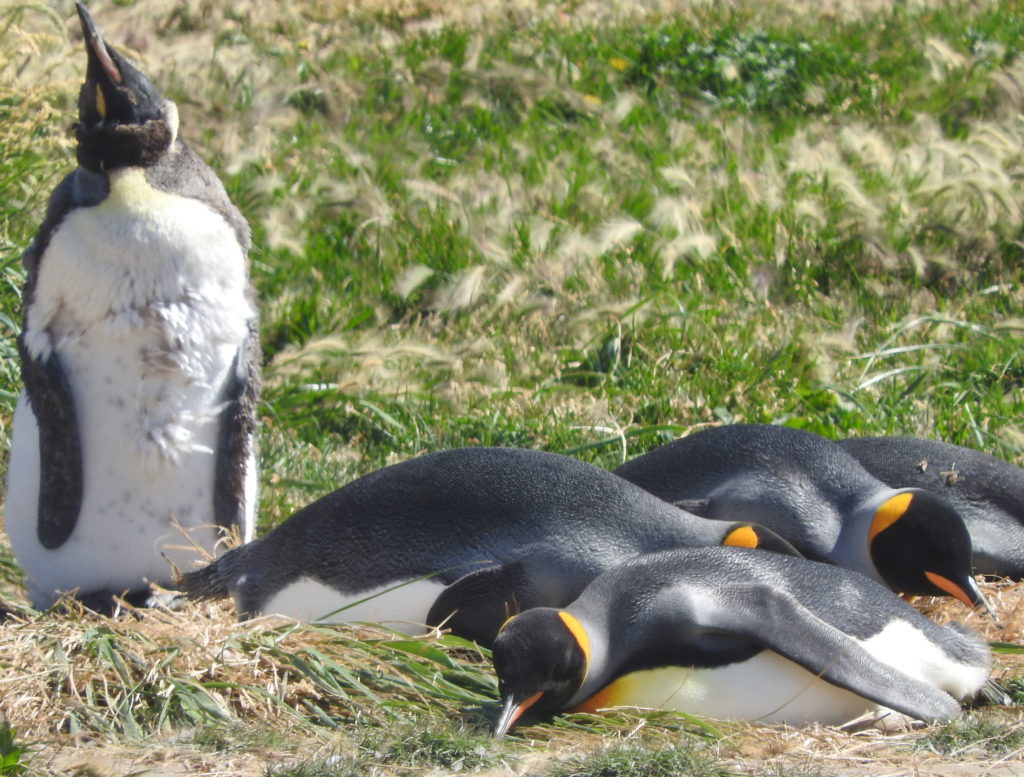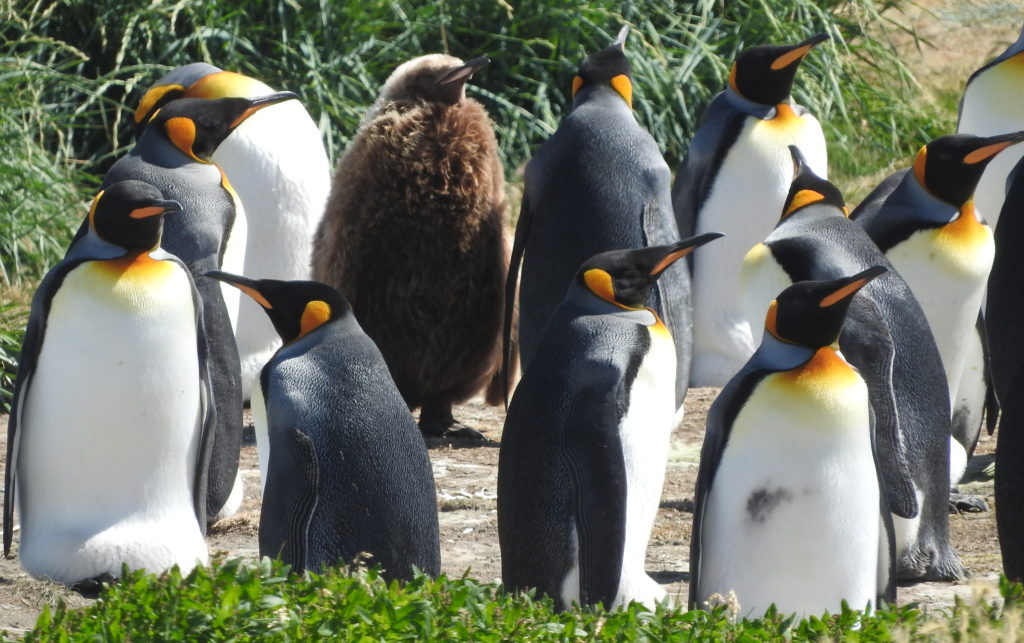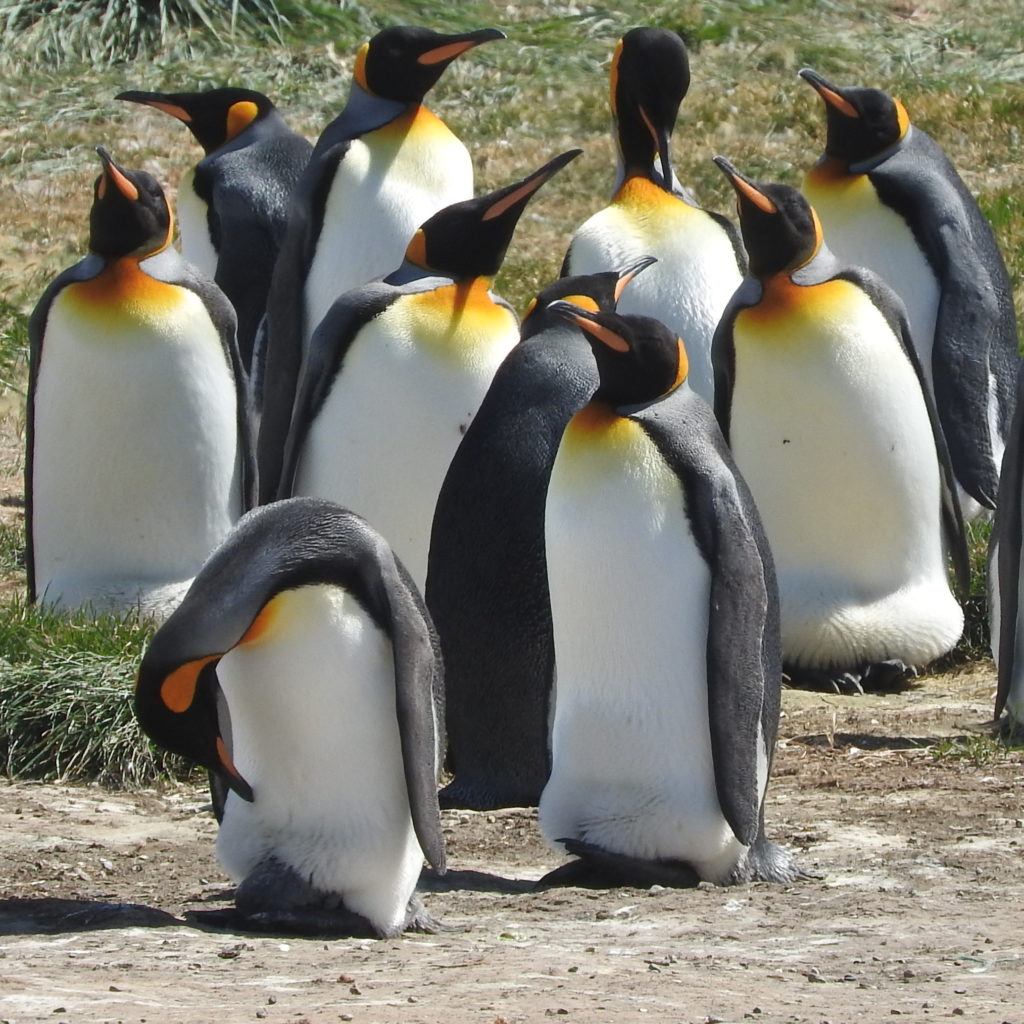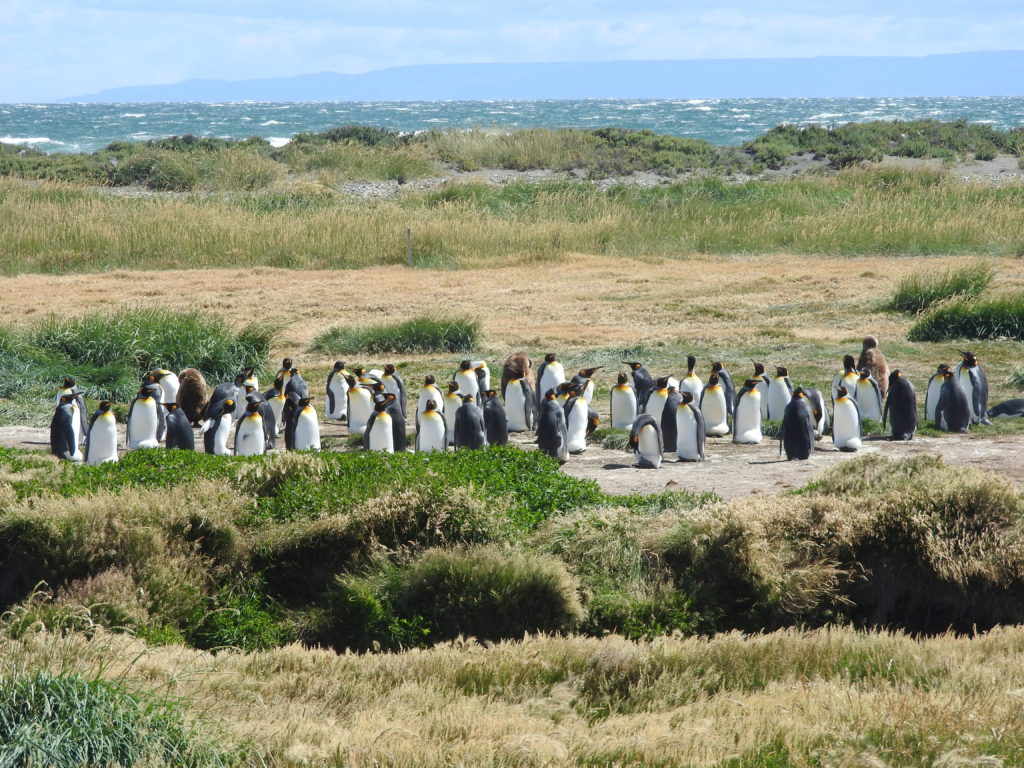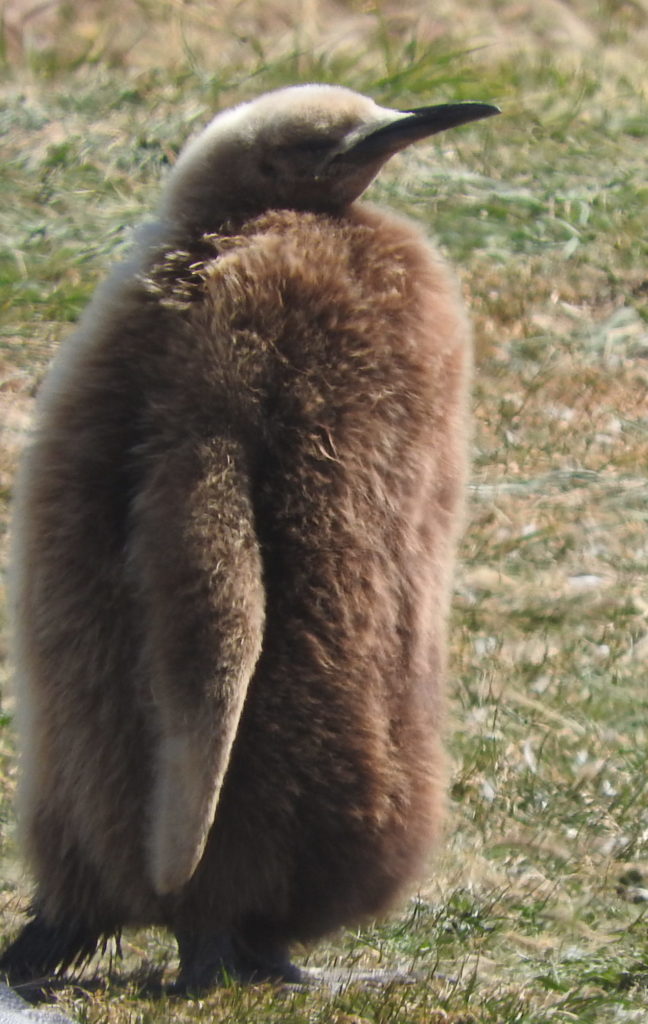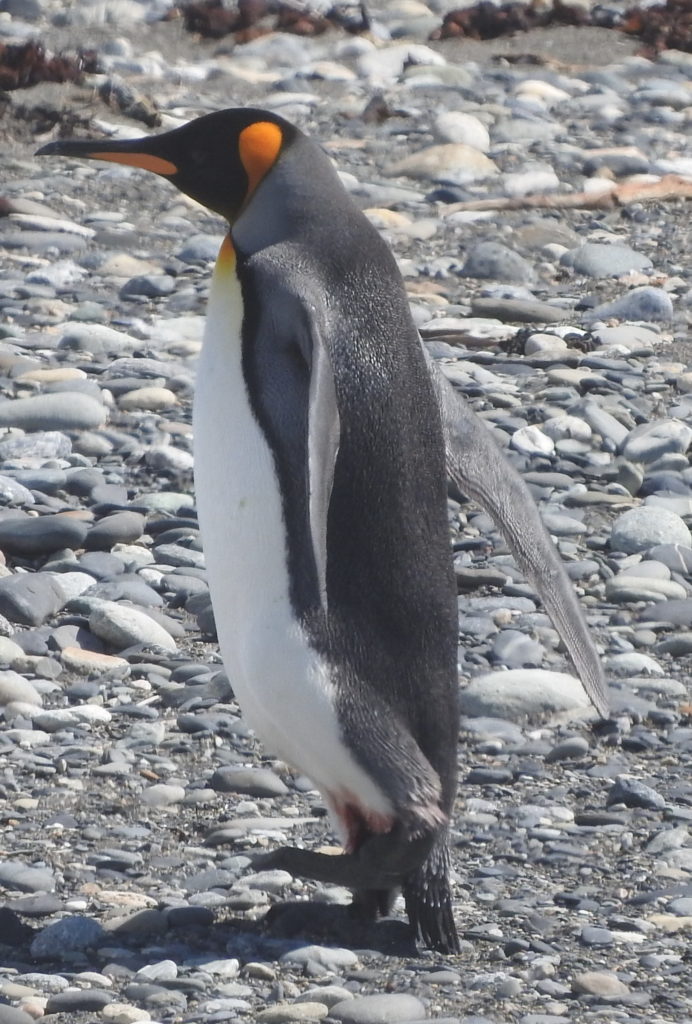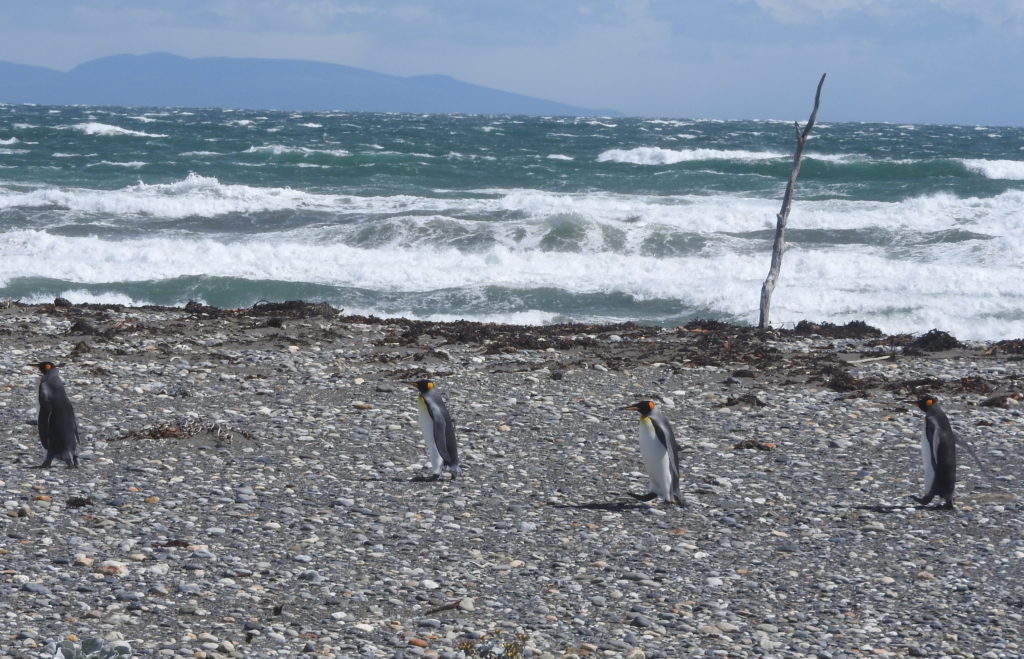 Alas, the hour went very quickly, and soon it was time to leave….
Due to the Porvenir ferry not going back in the afternoon, the tour has to continue by going a long way back round to Punta Arenas and using the other shorter ferry crossing to get off Tierra del Fuego. Yes – the same ferry that we had already take twice (once to get to Ushuaia, and once to leave Ushuaia)
Sadly, this ferry journey is too quick to be able to have a coffee in a relaxing manner, and on our third time on this ferry, it was so windy they didn't let anybody go on the outside decks… 🙁
There was one stop on the long drive home – (the whole tour is around 11 hours) which was to an abandoned estancia with a shipwreck.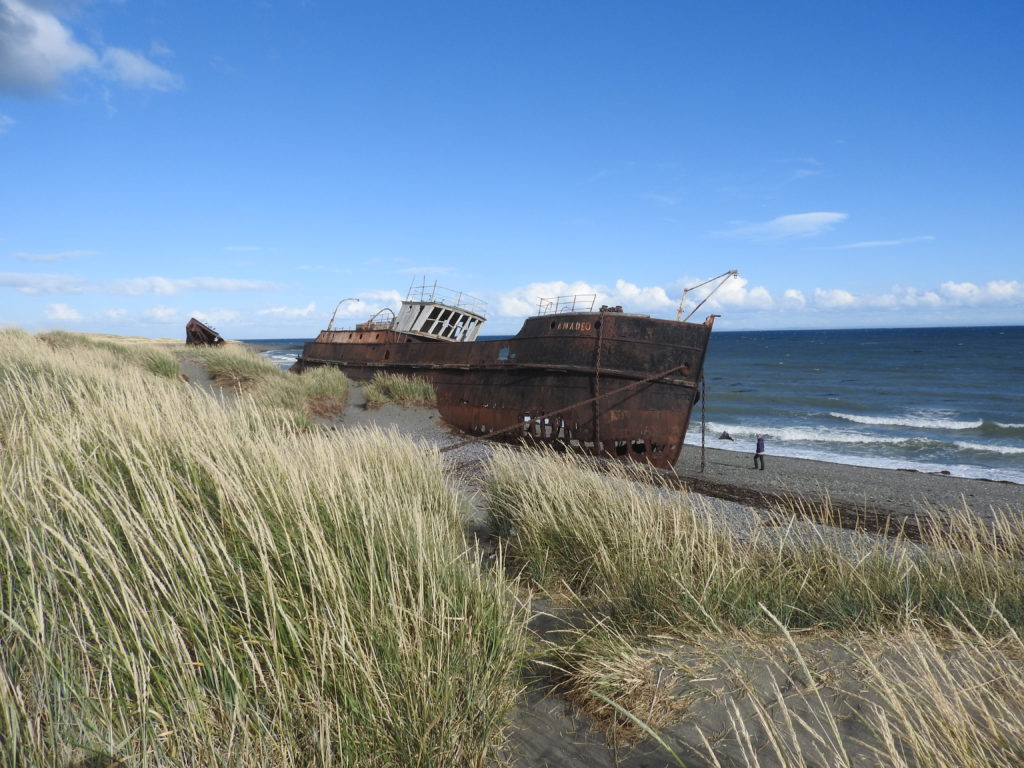 Although it was a really long day (the whole tour is around 11 hours), it was really interesting, and it was great to see the penguins! 🙂