Quilotoa Loop – Sigchos to Isinlivi – Day 1
We were off! Day 1 of our Quilotoa Loop walk… of course we had to get to the start of the walk – this meant a bus at 9.50am to Sigchos – not TOO early for a New Year's Day!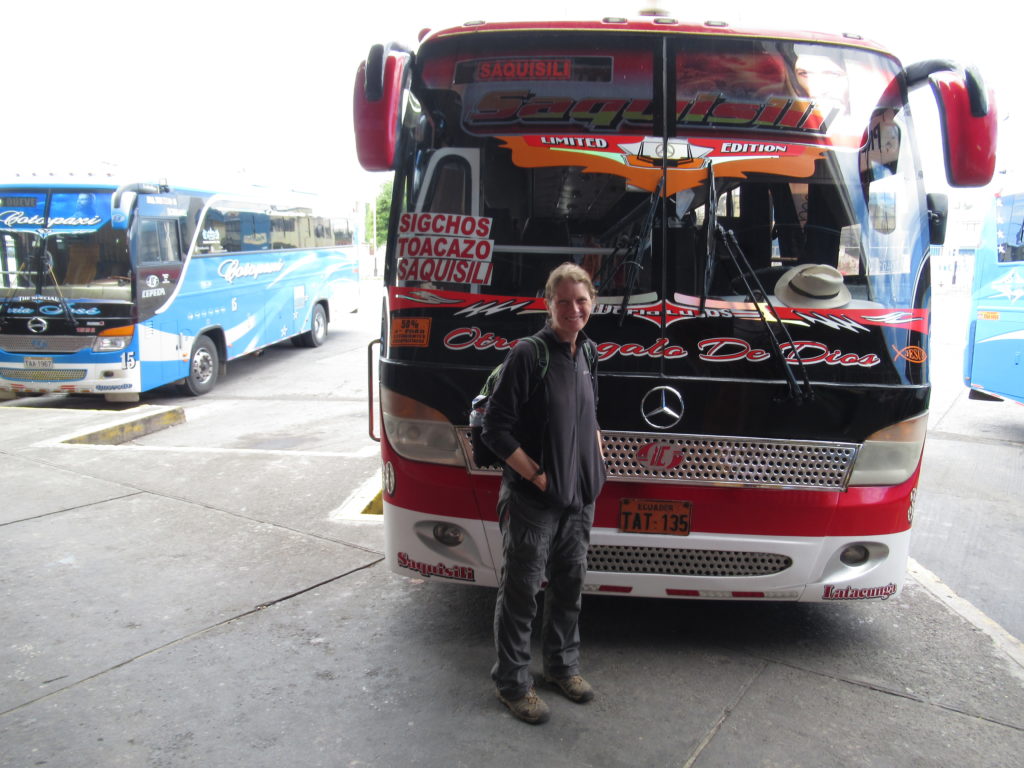 We arrived in Sigchos, which was much bigger than we expected – with a large town square and lots of people around. It EVEN HAD one of those 'special signs' made from  giant letters – YAY! 🙂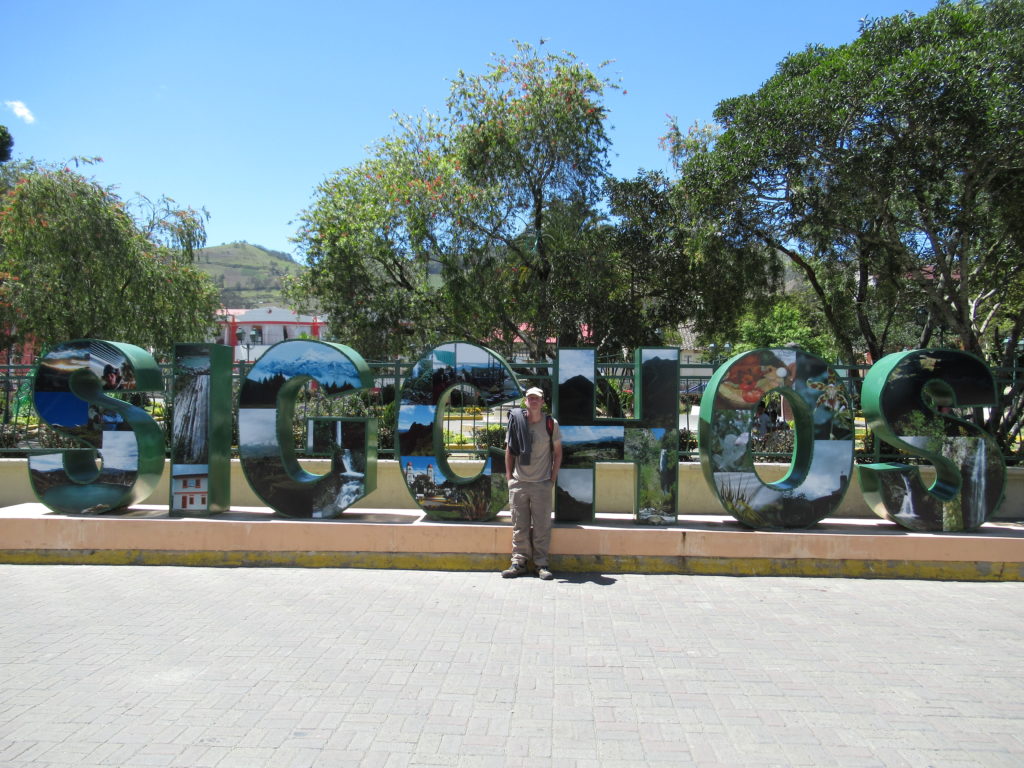 We had a brief snack and drink in the main square, and met an old man who asked us where we were from, and where we were going. He was very surprised that we were going to walk to Quilotoa – locals think that gringos are slightly weird for wanting to walk when you can go by bus! 🙂
The walk starts from the edge of town, and it was around midday when we left. The walk would be around 12km or so, starting at 2800m altitude and finishing at 2900m altitude. There was just the small matter of the valley inbetween… By my estimates, we would be doing a 500m descent, and then a 600m ascent to reach Isinlivi.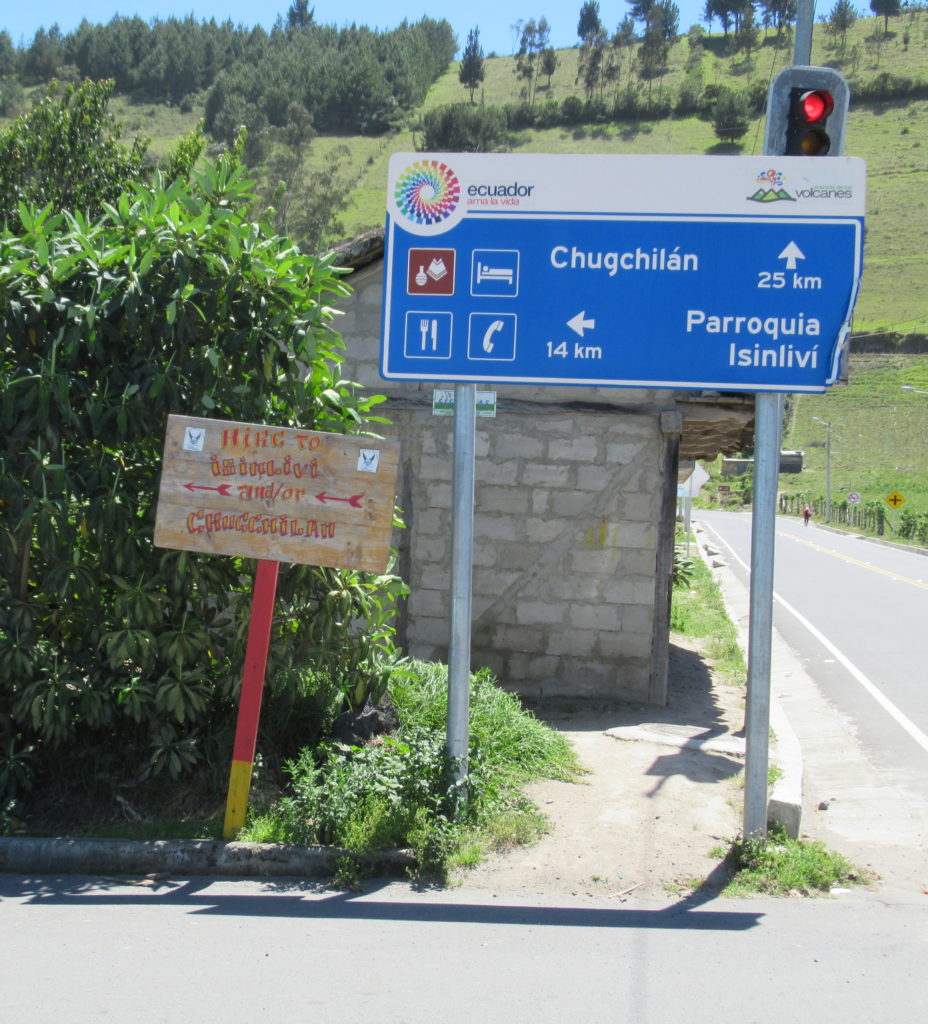 The Cloud Forest Hostal – where we would be staying on the second night – had taken it upon itself to mark the way as much as possible using wooden signs painted in red and yellow. Before these signs were put up, it was pretty difficult to know which direction to go, and people were always getting lost. The hostals provide paper maps, but they are only a very rough guide, and have instructions like 'turn left in front of the big rock when you see a yellow farmhouse on the hill above'.
The issue is that there are hundreds of trails all over the place, which locals have used for centuries to get between farms and villages. The 'official trail' is really just a bunch of these trails joined together to get you from Sigchos to Chugchilan – there are dozens of different ways that you could go. The 'official trail' has been created by the hostals so that gringos don't get lost, bitten by a dog, or fall down a cliff face.. (all of these things have happened to walkers in the past….).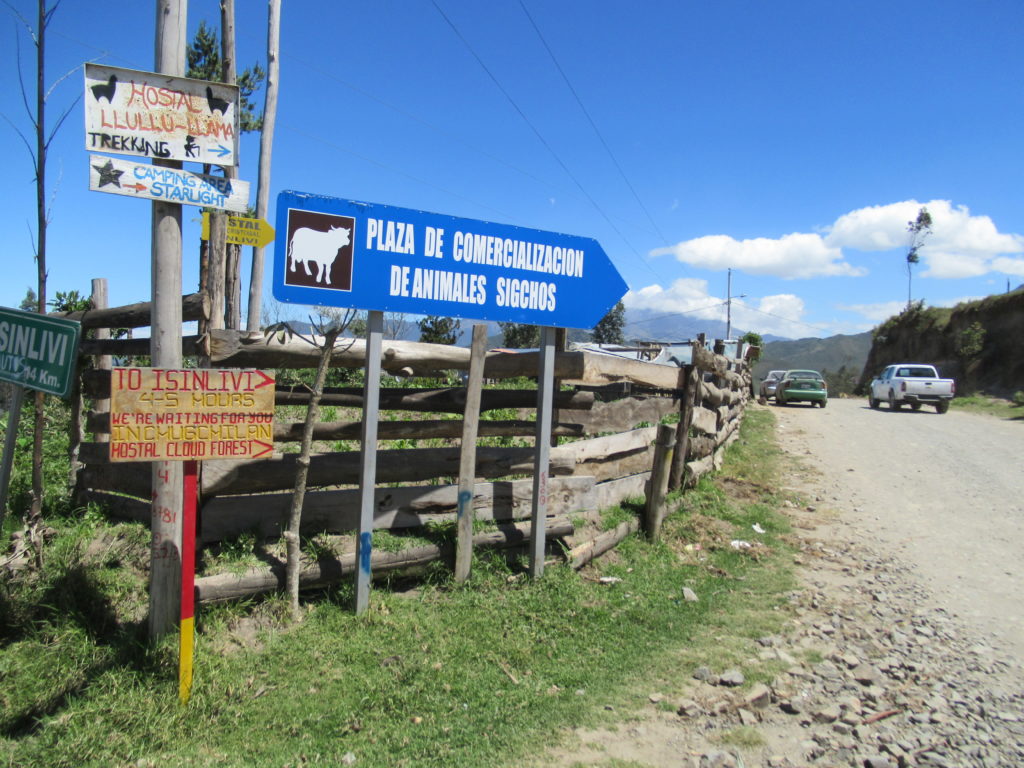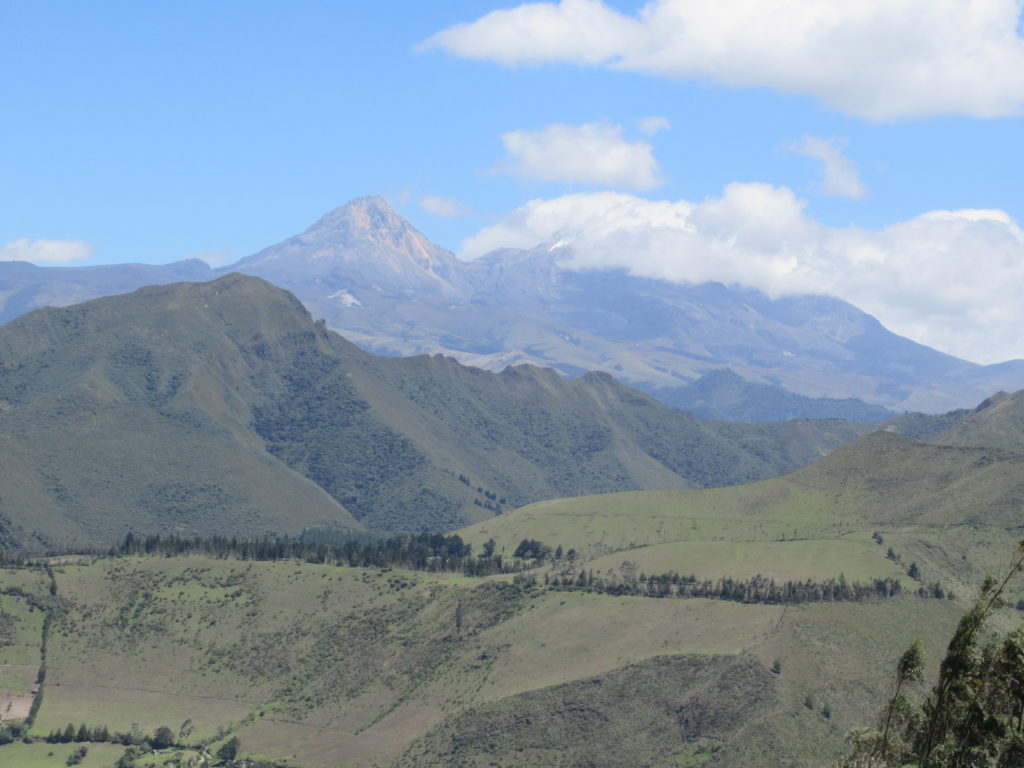 Part of the walk goes along gravel roads, and it passes through lots of farmland and rolling hills. The scenery is really nice – especially when the sun is shining – which it was for us! 🙂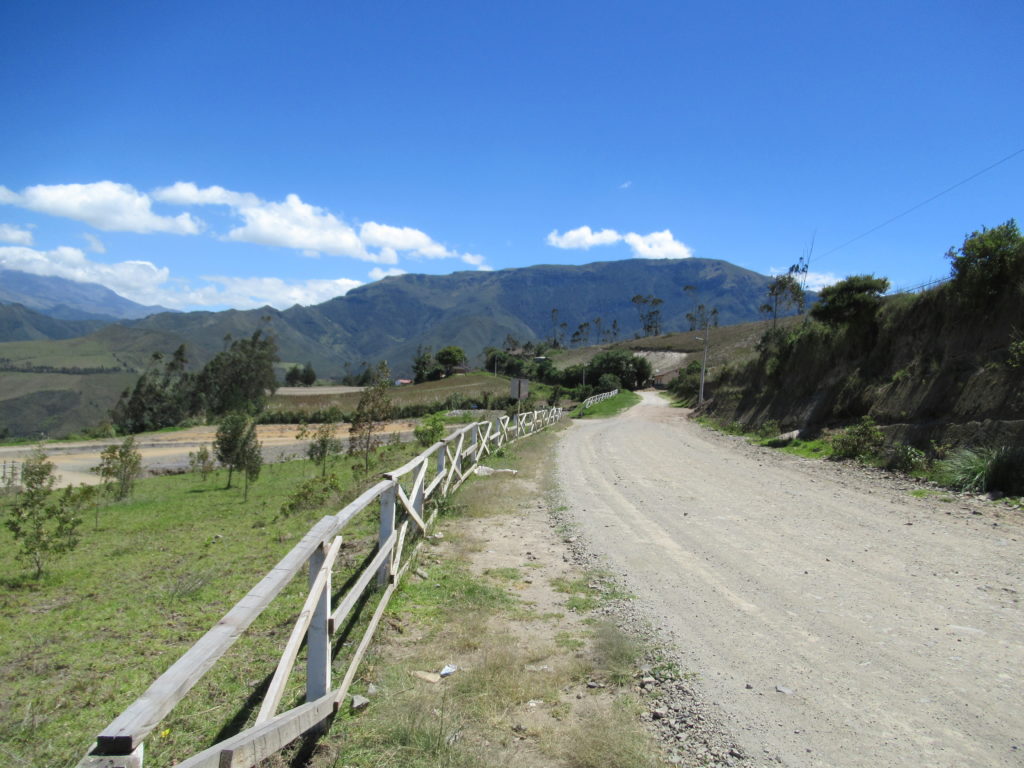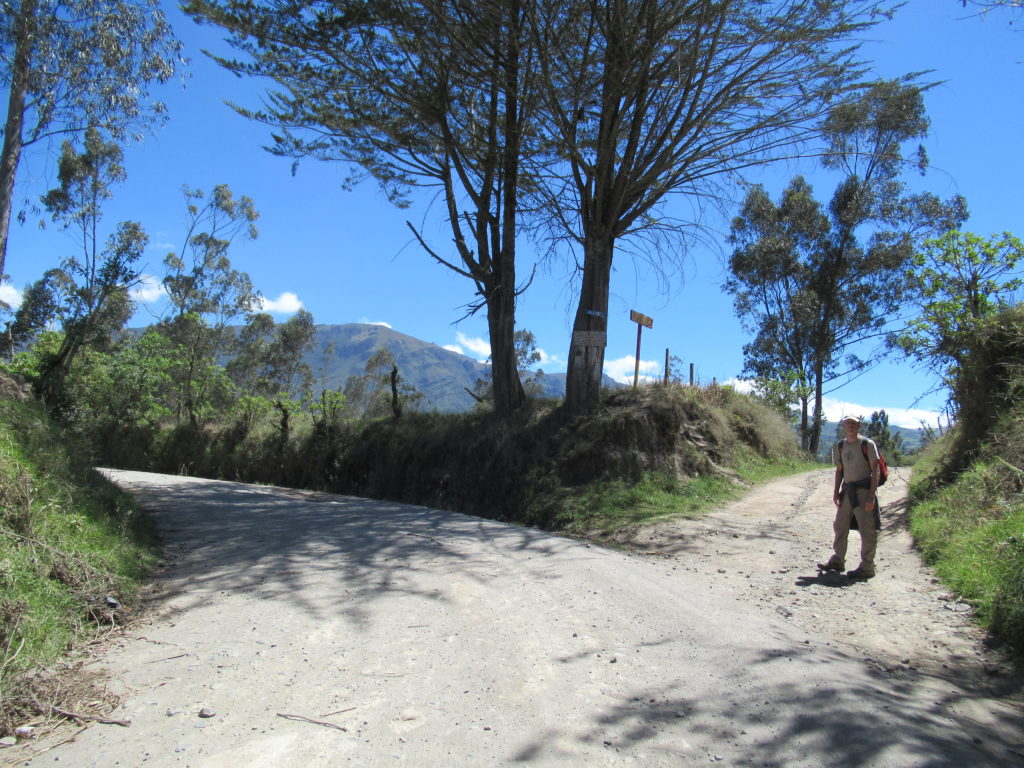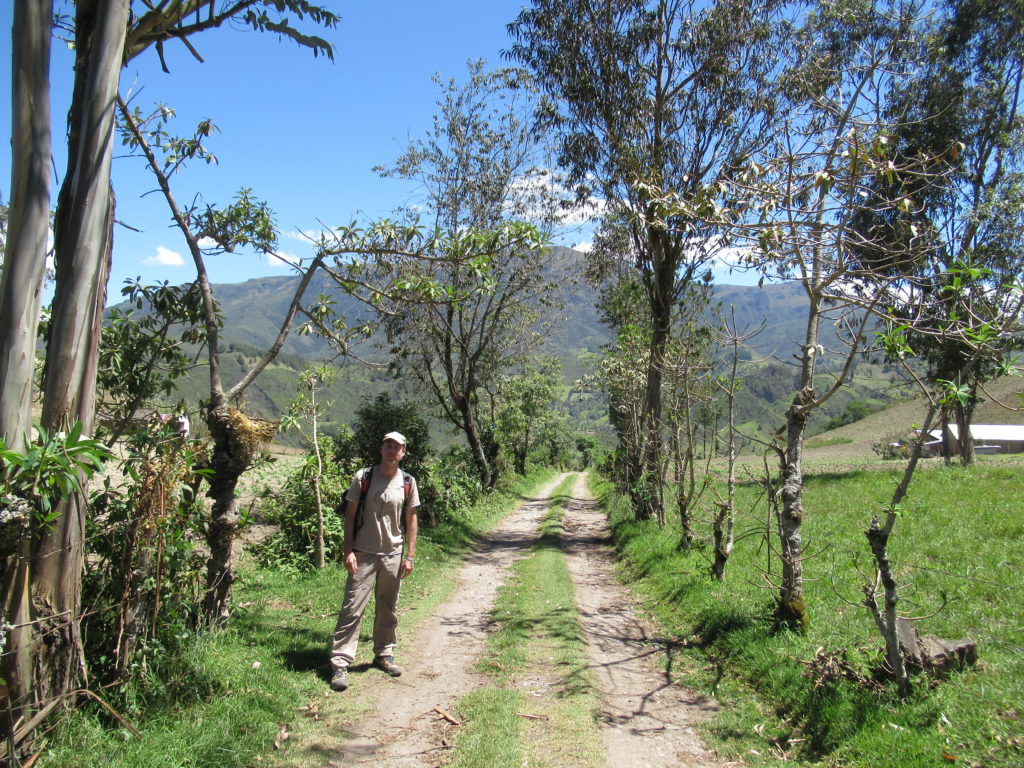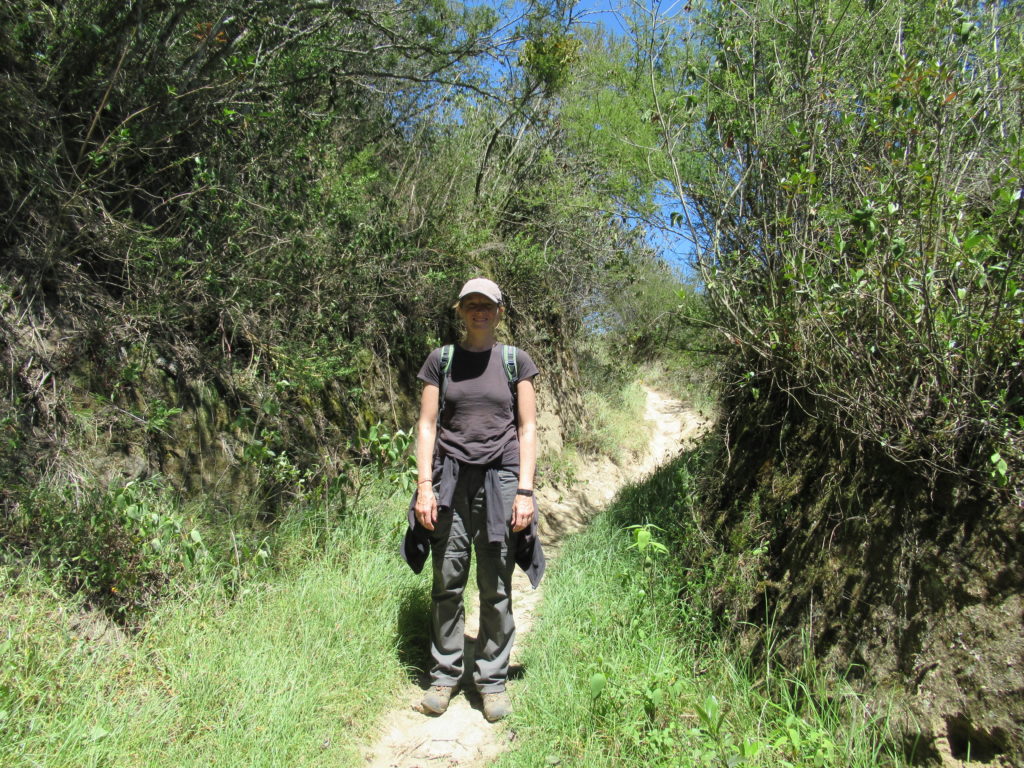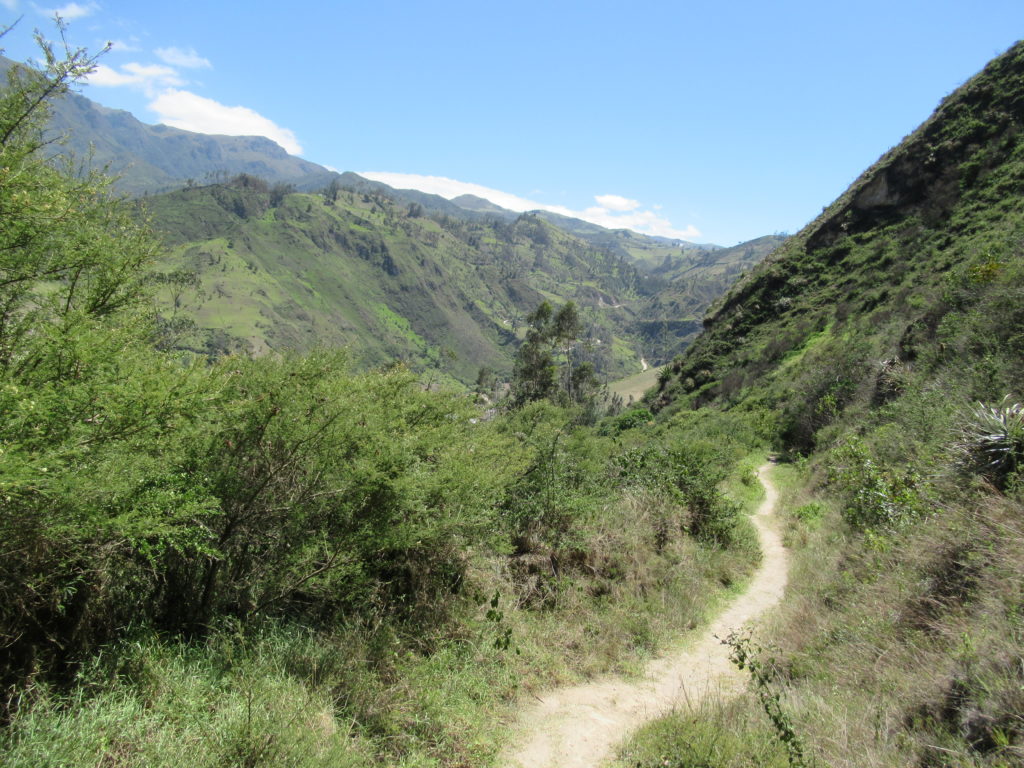 At the bottom of the valley is a river, and the trail goes alongside it for a while, before crossing it and heading up the other side of the valley. It had been pretty much all downhill for the first couple of hours – but the next part would be an uphill slog.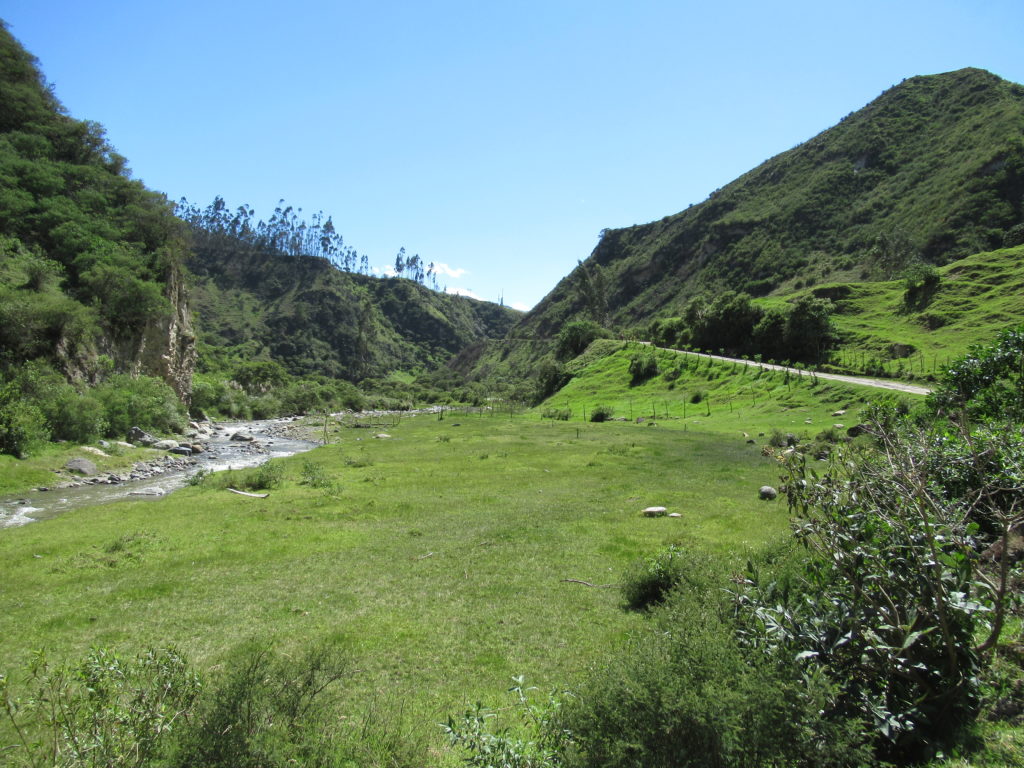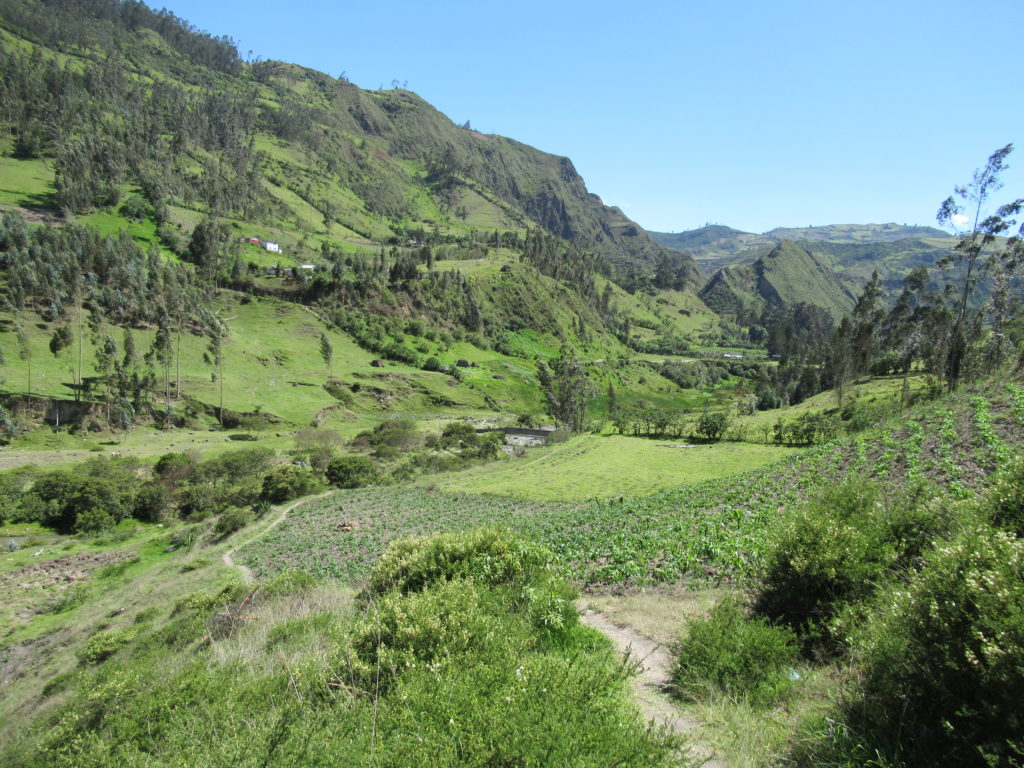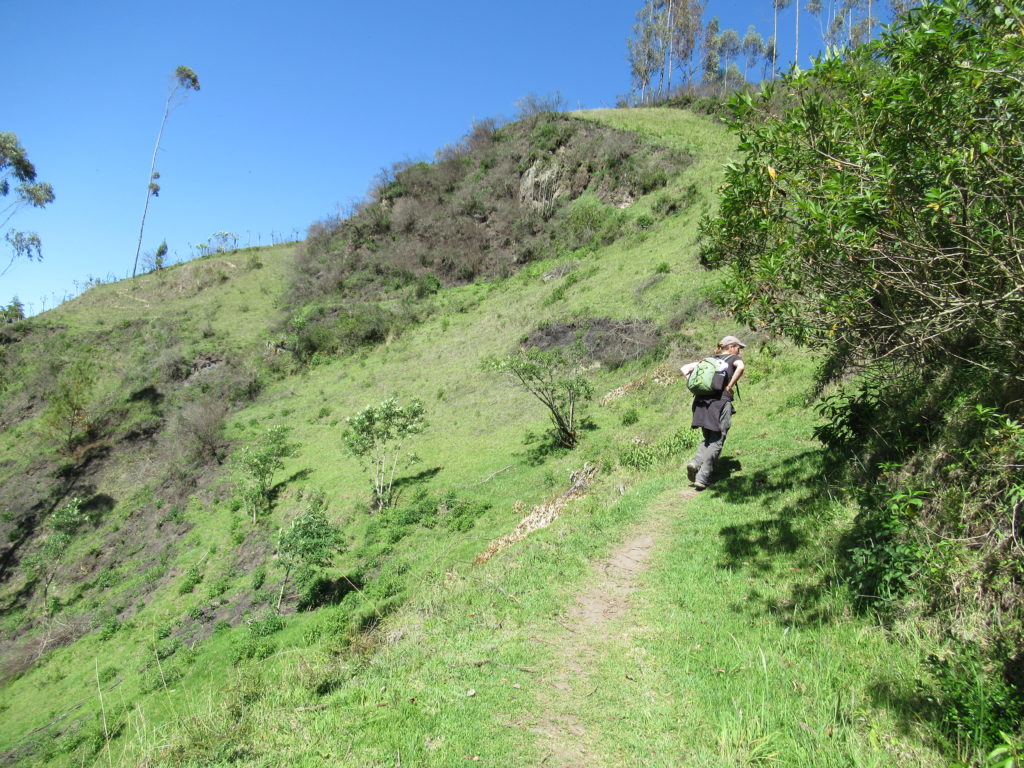 The way up out of the valley was pretty relentless – CC started to have doubts that she would be able to finish this walk… but I knew that she would easily make it 🙂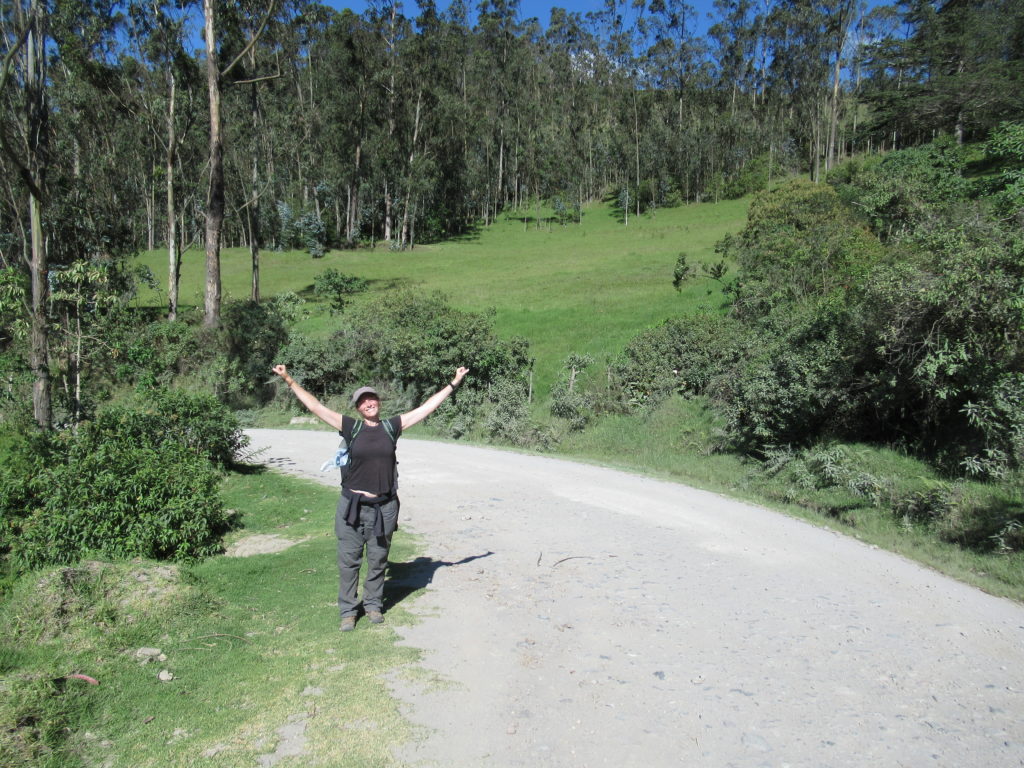 Once out of the valley, a road leads gently uphill into Isinlivi – and it wasn't long before we arrived.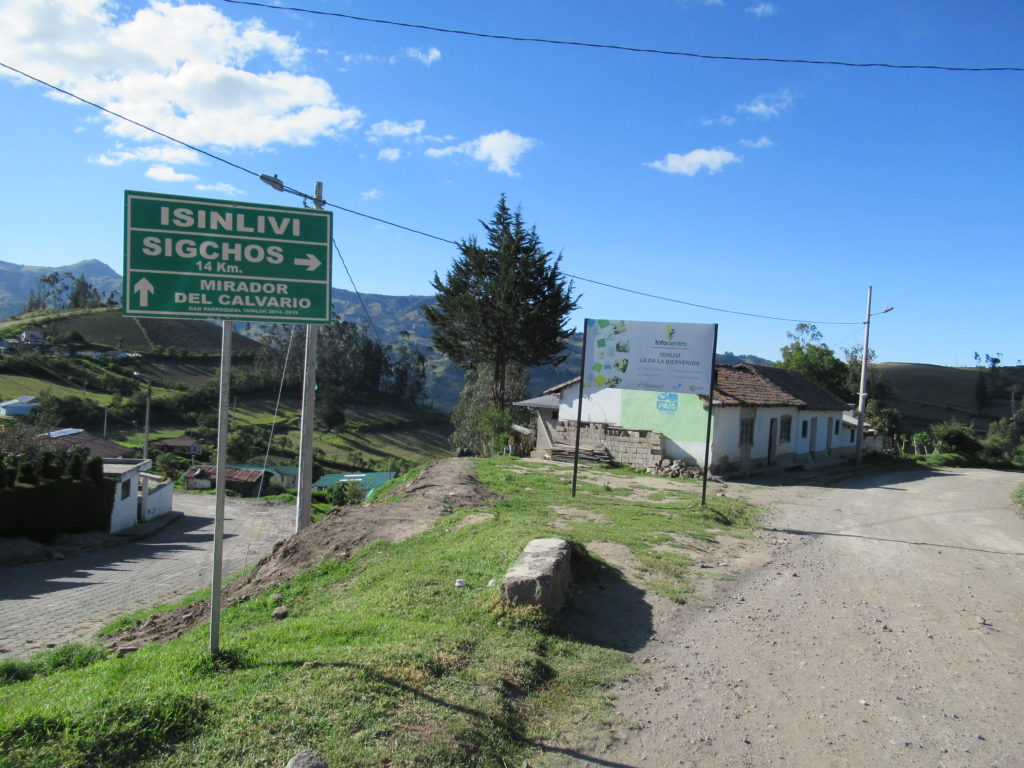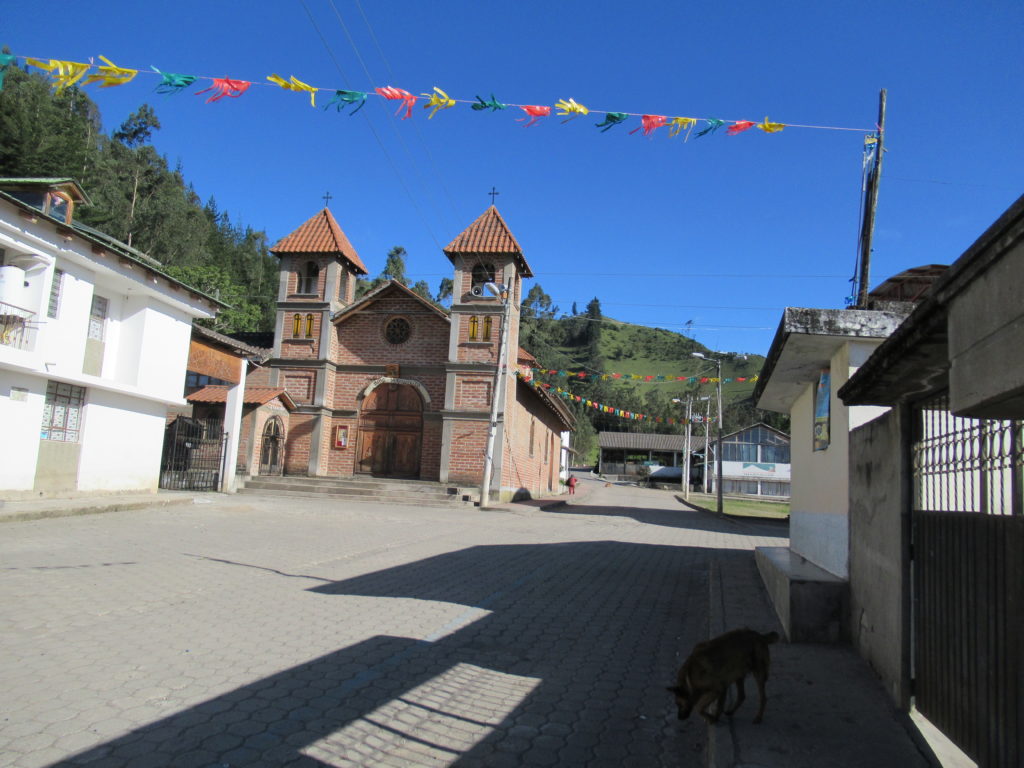 Isinlivi has only got about three streets – so it wasn't very hard to find our hostal! There are actually two hostals here – ours was called Hostal Taita Cristobal. We were pleasantly surprised by the hostal – it was LOVELY! It had a beautiful garden with a view, and lovely wooden balconies. It was such a relaxing place, we loved it.
Our room came with dinner and breakfast provided, and both were delicious. We arrived at just after 4pm, so the walk only took around 4 hours – this meant that we had a bit of time to visit the village mirador. Yes…. more uphill walking… but only for 10 minutes or so – and we could hardly visit Isinlivi without visiting the mirador could we?!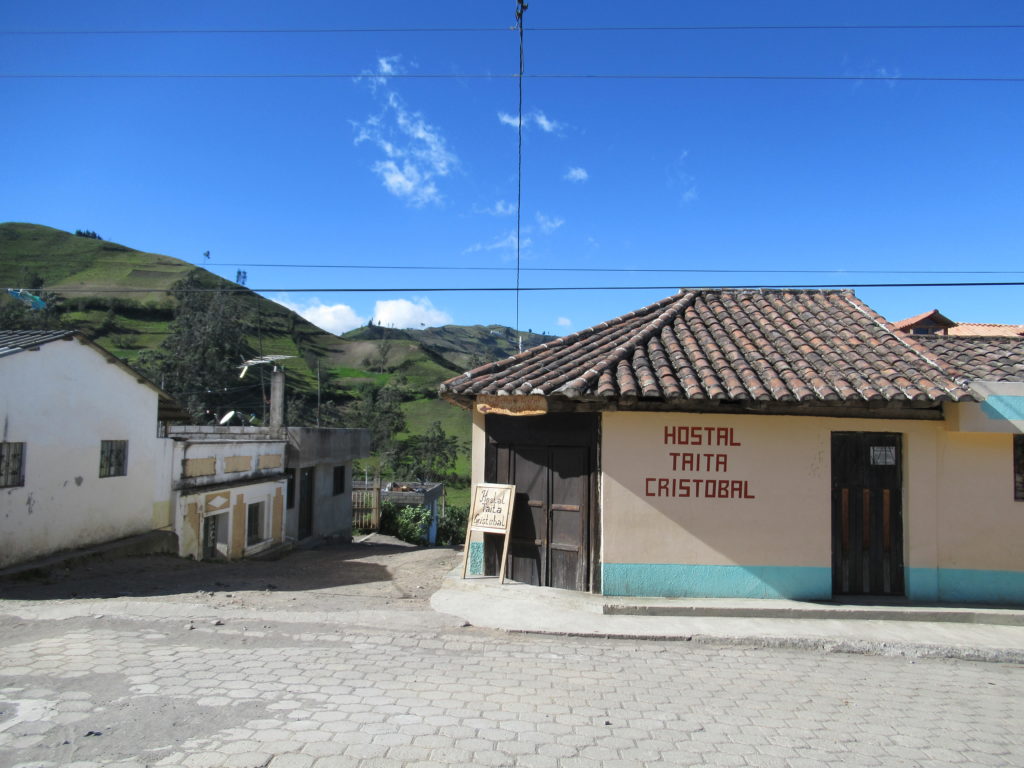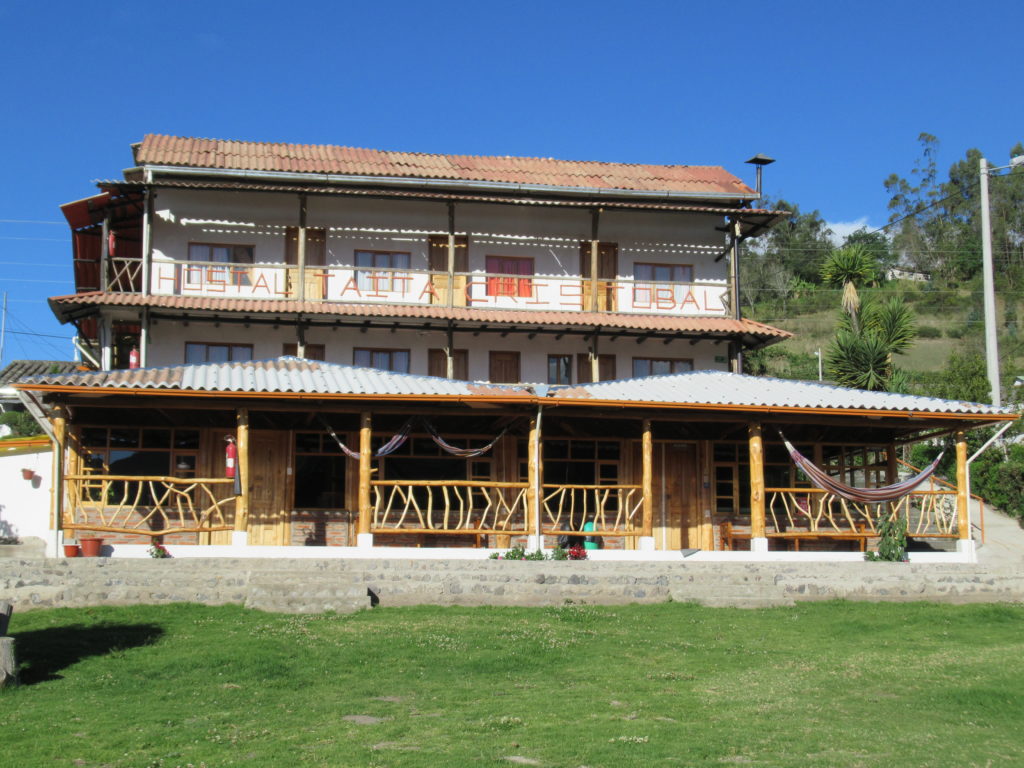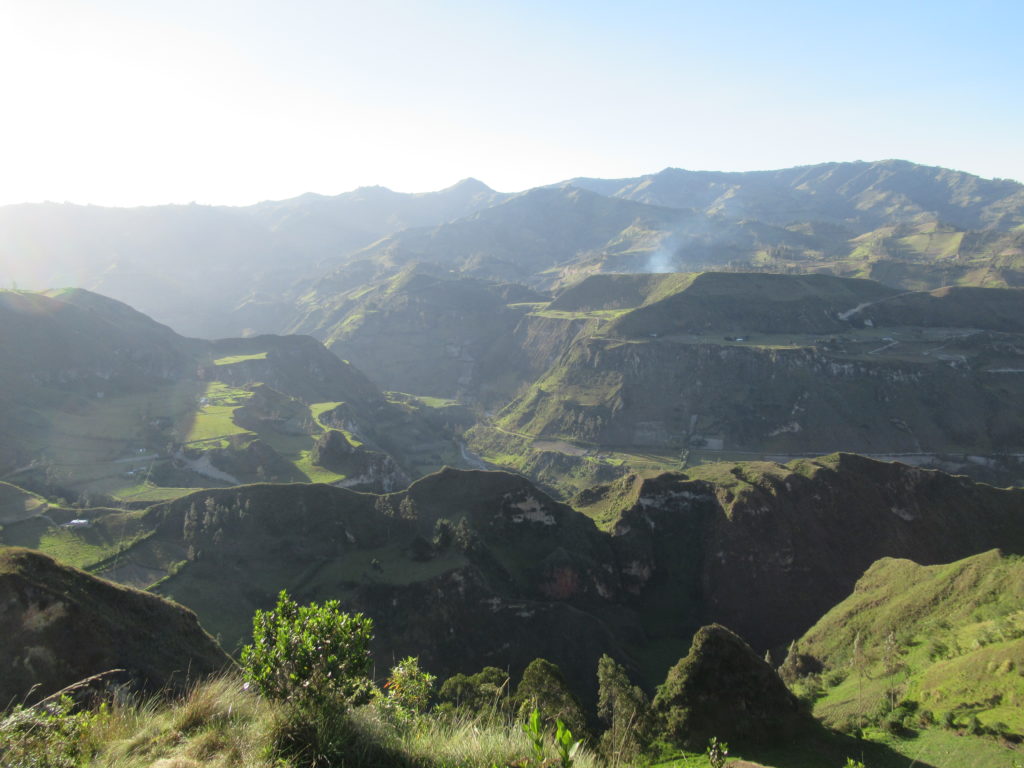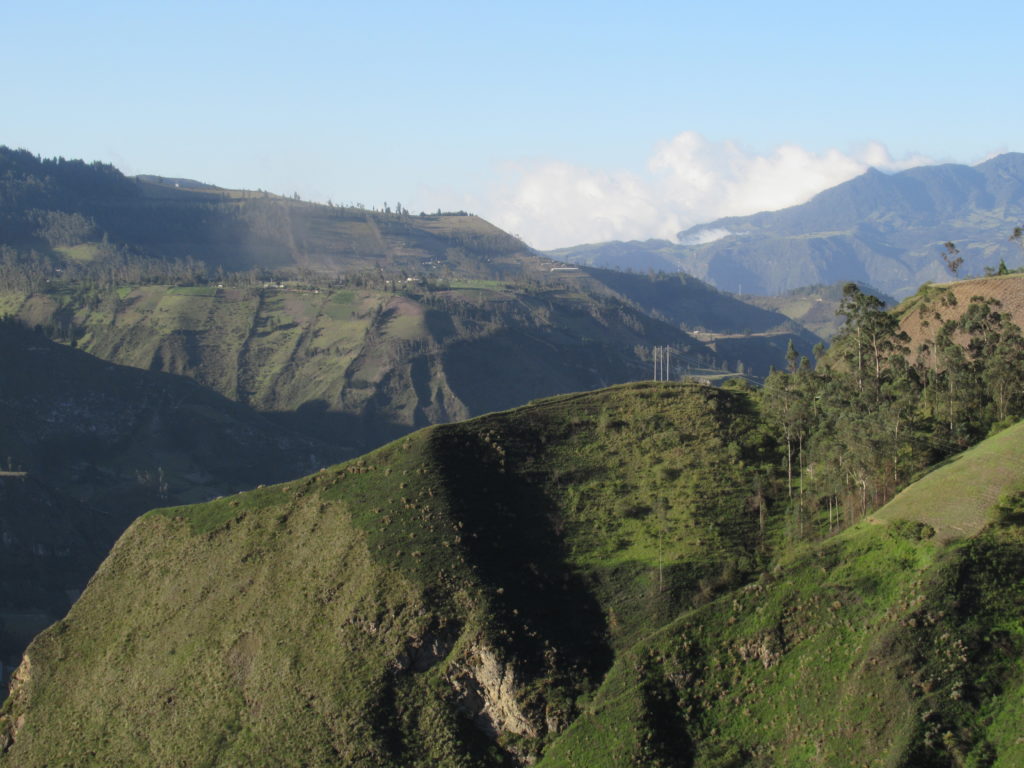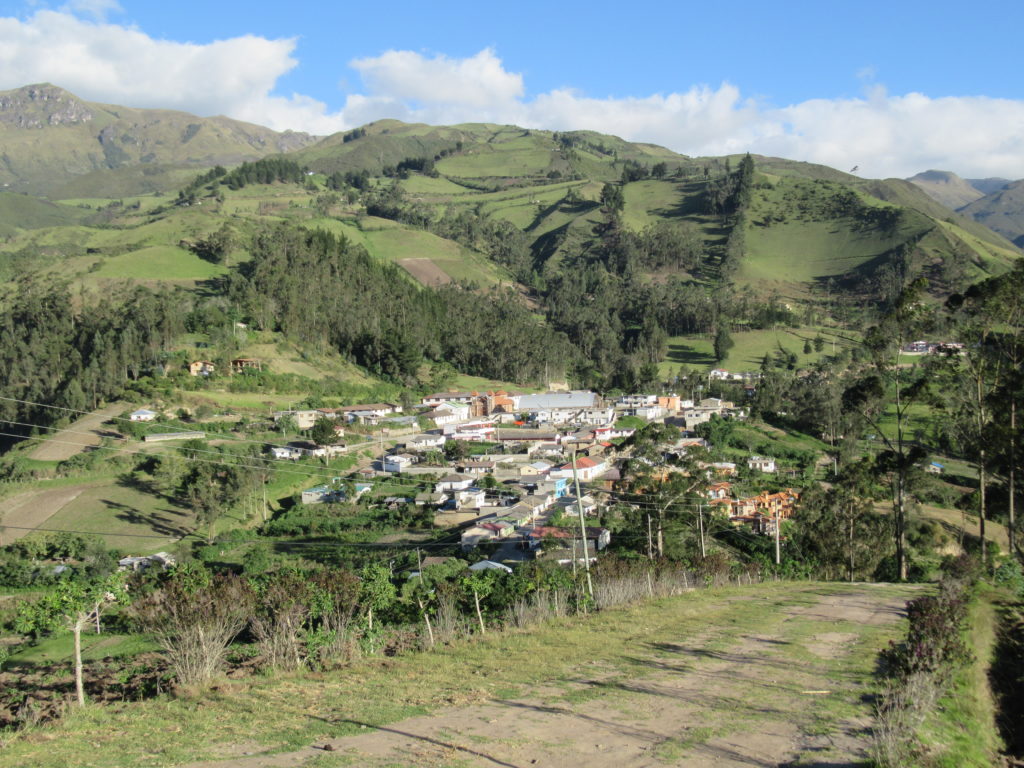 It had been a really nice day – sunshine, scenery, and a lovely place to stay at the end of it all. We felt a bit tired – but we were ready to face tomorrow's walk! 🙂