The Chilean Food Challenge – the results are in!
Yes, it's the moment you've all been waiting for! The verdict of CC's mum on the Chilean Food Challenge!
Let me start by saying first of all that the challenge was COMPLETED! Yes, all the foods on the list were successfully tasted. 🙂 🙂 🙂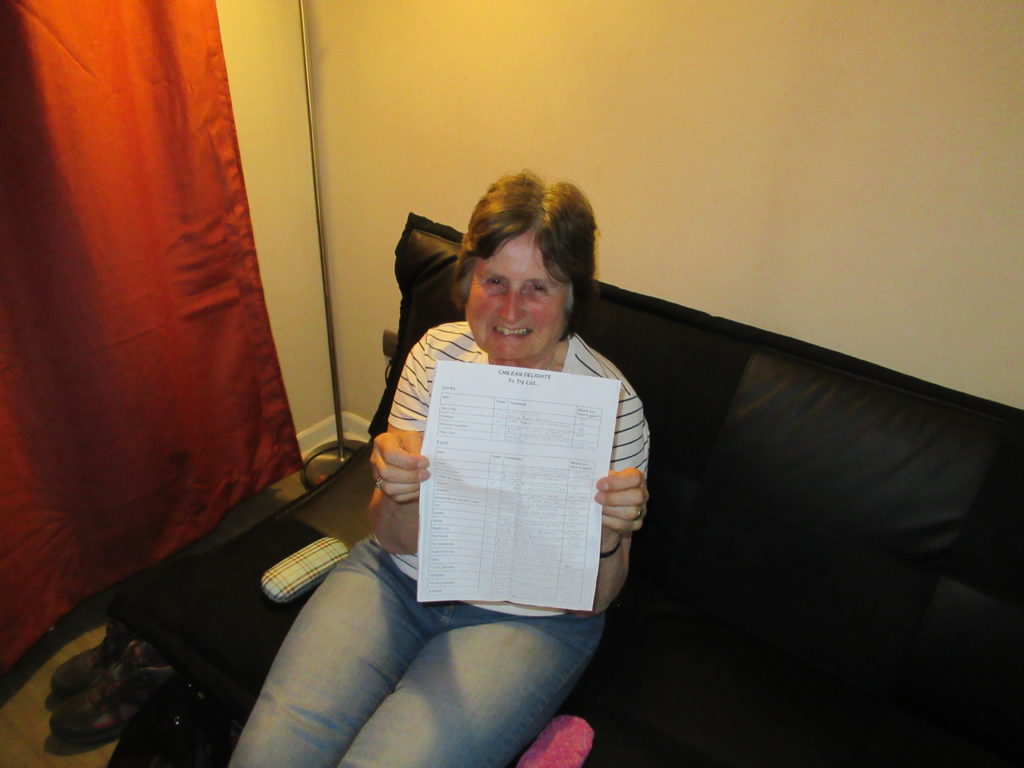 The results are in, and you can see the completed sheet below…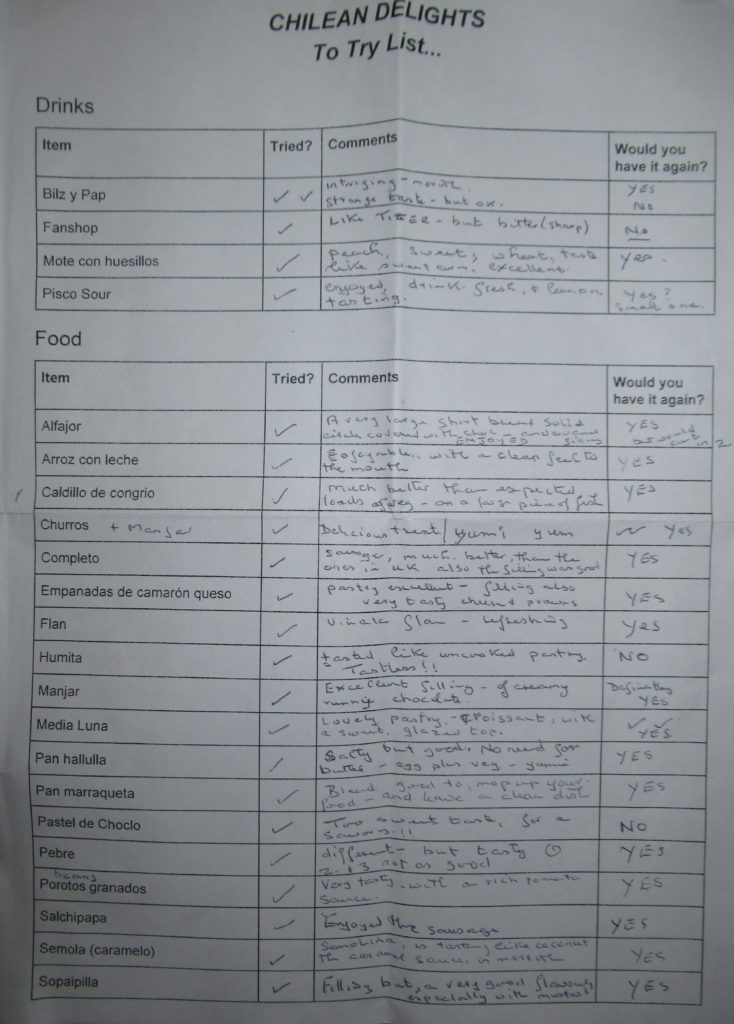 You might have to squint a bit to read the comments – but the executive summary is as follows….
– There were only four items that CC's mum would not have again: Fanshop, Pap, Pastel de Choclo, and Humita. To be fair, the Pastel de Choclo and Humita were from a supermarket, so perhaps it wasn't a fair taste test…. Fanshop and Pap don't really taste very good to be honest – so we are in agreement there…… 🙂
– The tastiest things in Chile are: Churros (yes, not really Chilean, but there you go….), Porotos Granados, and any dessert! CC's mum requested that we go back for more churros, and also wondered if she could take a tin of Porotos Granados back to the UK…. so those were the biggest hits. There is even a rumour that CC's mum has found a place in her hometown now to go and eat churros regularly! Such dedication…..
The overall verdict was a big thumbs up for the Chilean Food – 'much better than I thought it would be' was the general conclusion, and CC's mum returned to the UK with a happy stomach and happy memories of many Chilean delicacies… 🙂