Tierra del Fuego National Park
Time for another National Park… This one is billed as the 'park at the end of the world….'. Yep, around Ushuaia, everything is at the 'end of the world'… they have a tourist marketing board in overdrive, that ignores the fact that Chile is further south, even though it can be plainly seen sitting just across the Beagle Channel from all parts of Ushuaia!
Anyway, I digress – Tierra del Fuego National Park is more accurately the 'park at the end of route 3, the Pan-American highway', and it's around 12km from Ushuaia – so off we went for a day of walking in the park.
There are a quite a few different trails, so we picked a few that would sort of join together and take the whole day – starting with the most popular one, which is an 8km walk along the coast, next to the Beagle Channel. Whilst not as spectacular as some of the high-mountain walks we had been doing, it was still very pleasant and the coastal scenery was a nice change. It was also a great walk for me to keep saying 'I can see Chile…' 🙂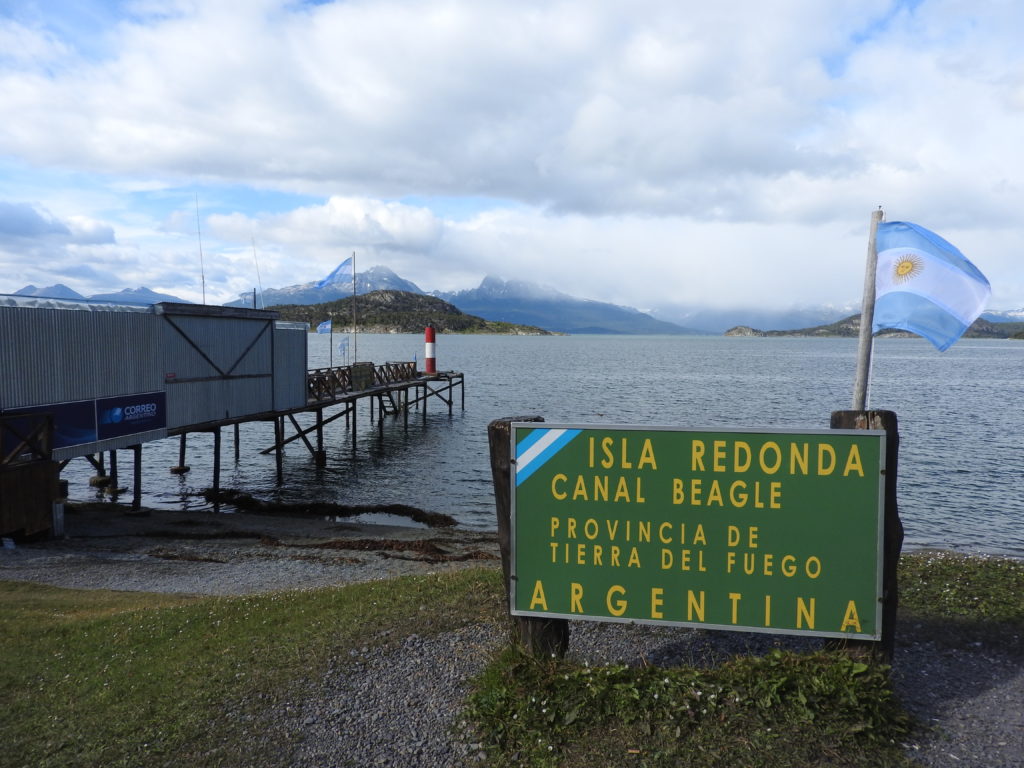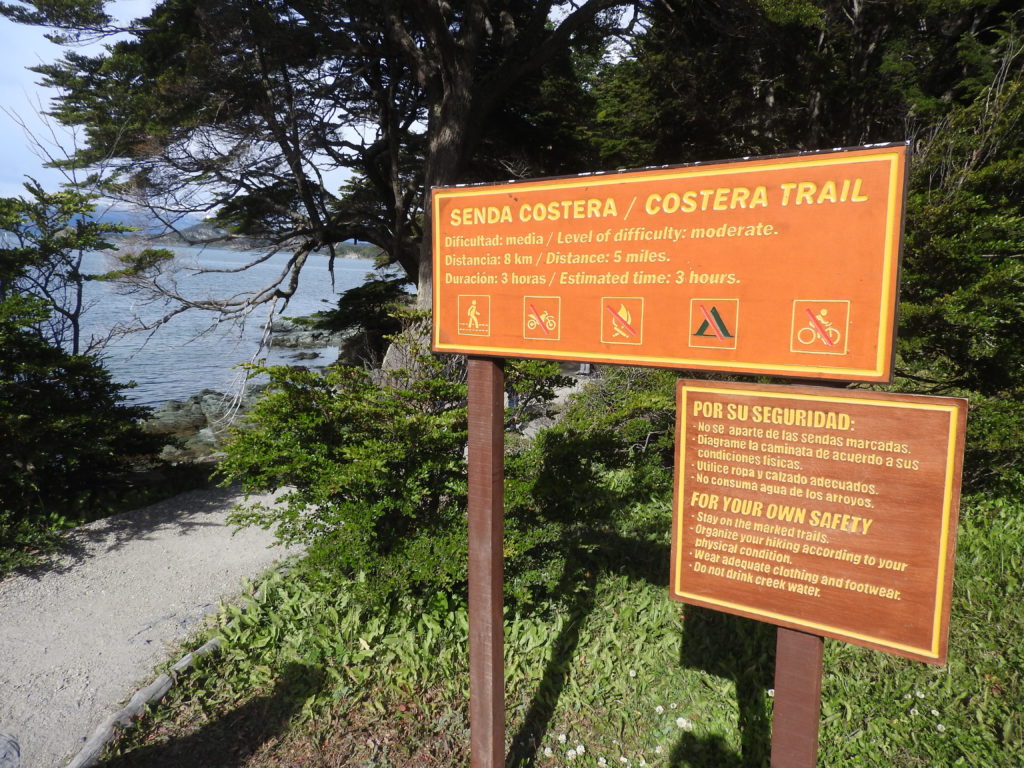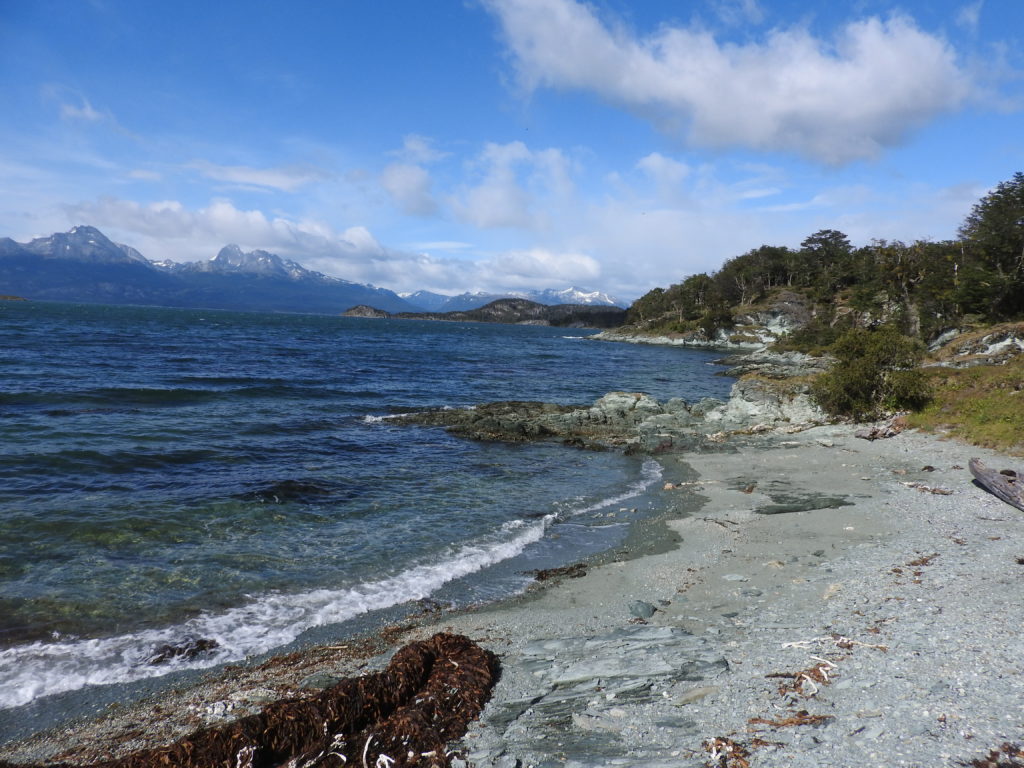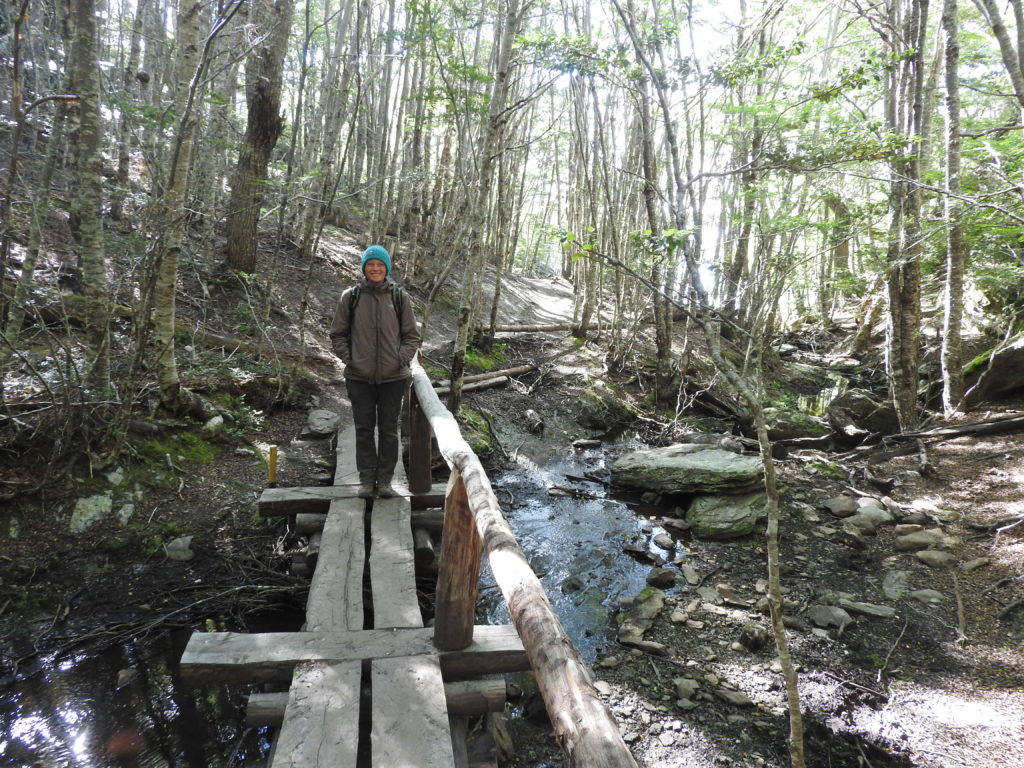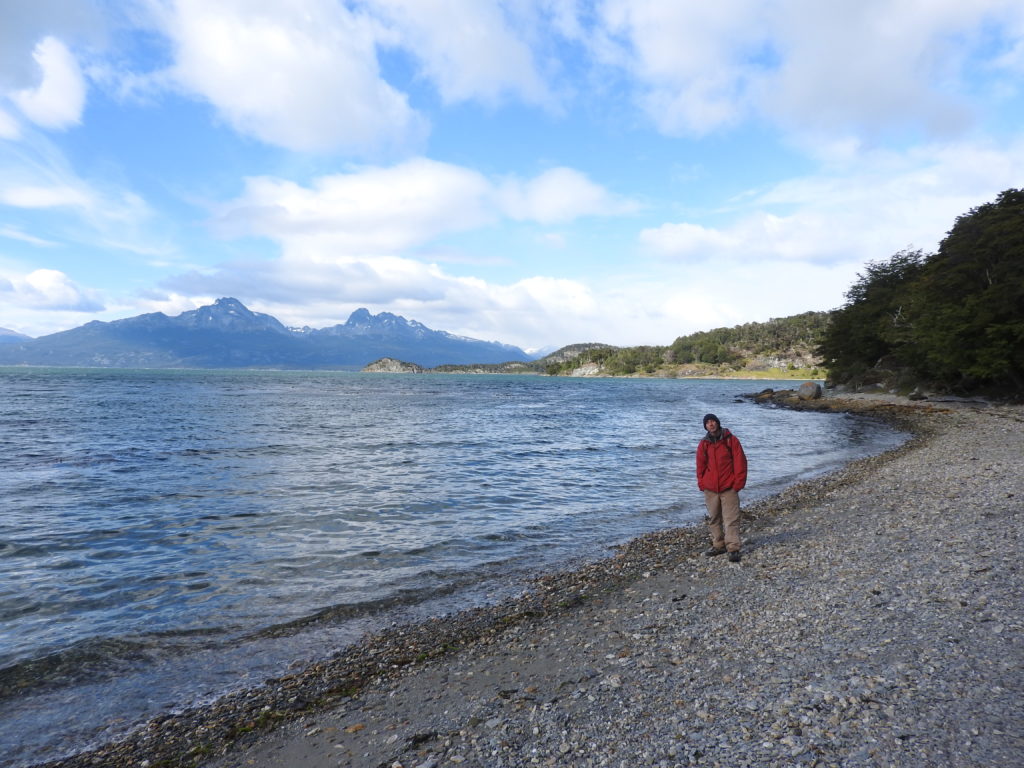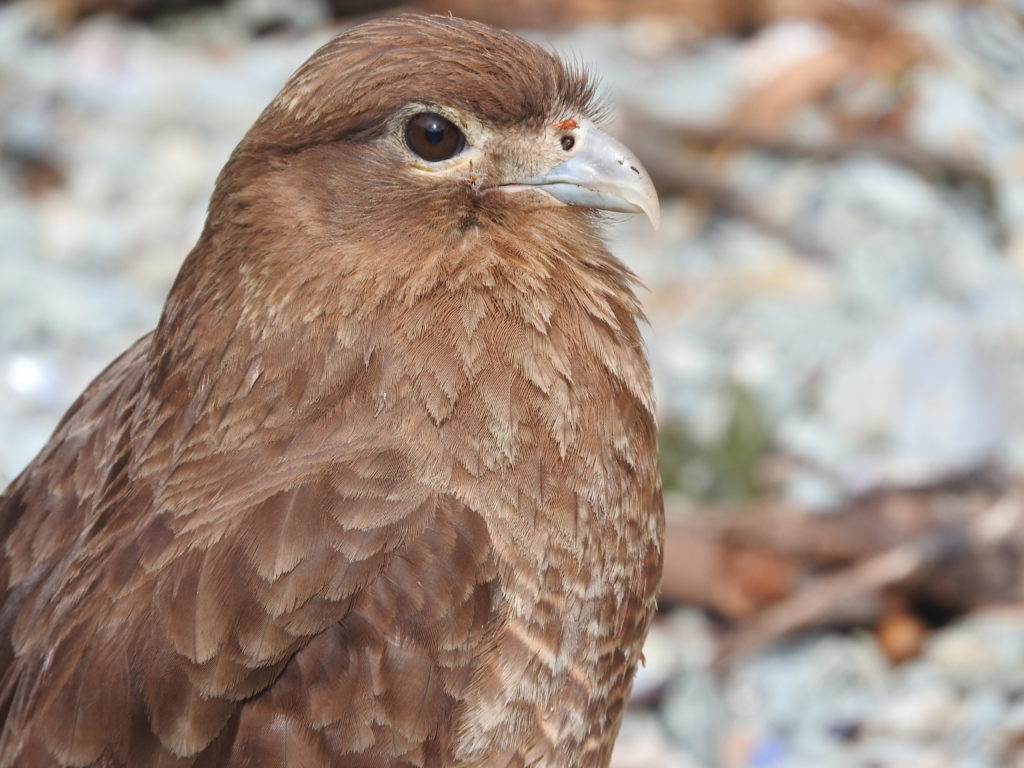 At the end of the coastal walk, it's about a 1km walk to the visitor centre – which is very posh and modern – except for the flag outside…. clearly this part of the park is not in danger of being disputed by Chile… 🙂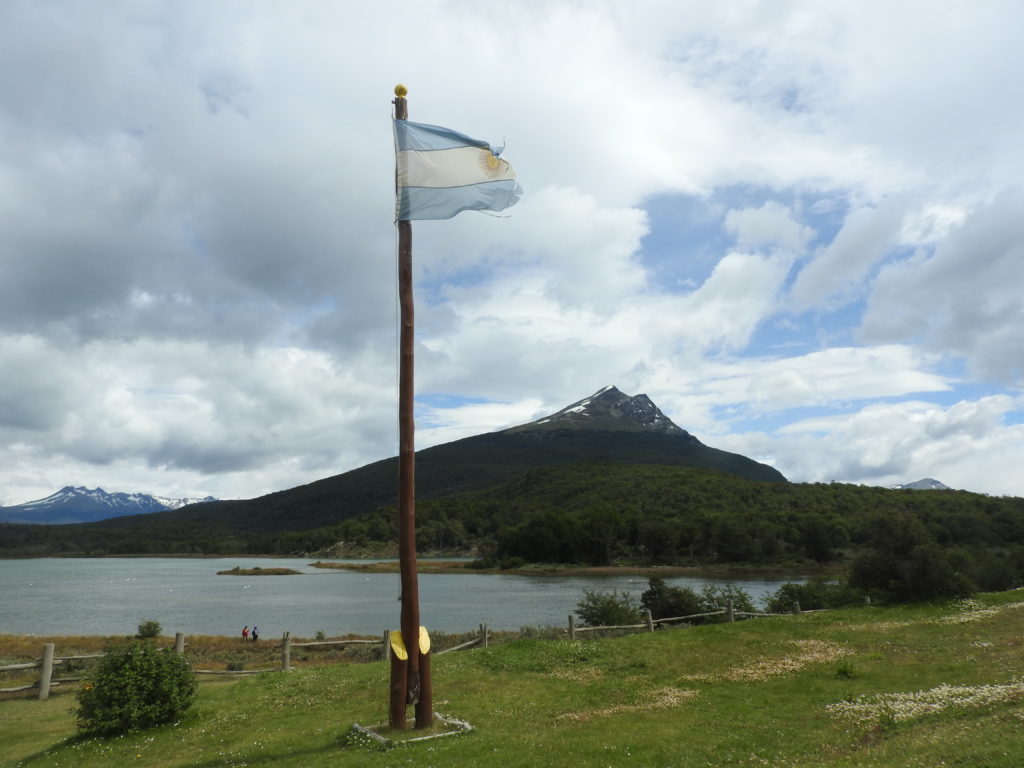 Next on the itinerary, was a series of short walks that connect together, and end up at the END OF THE WORLD (eg. end of route 3)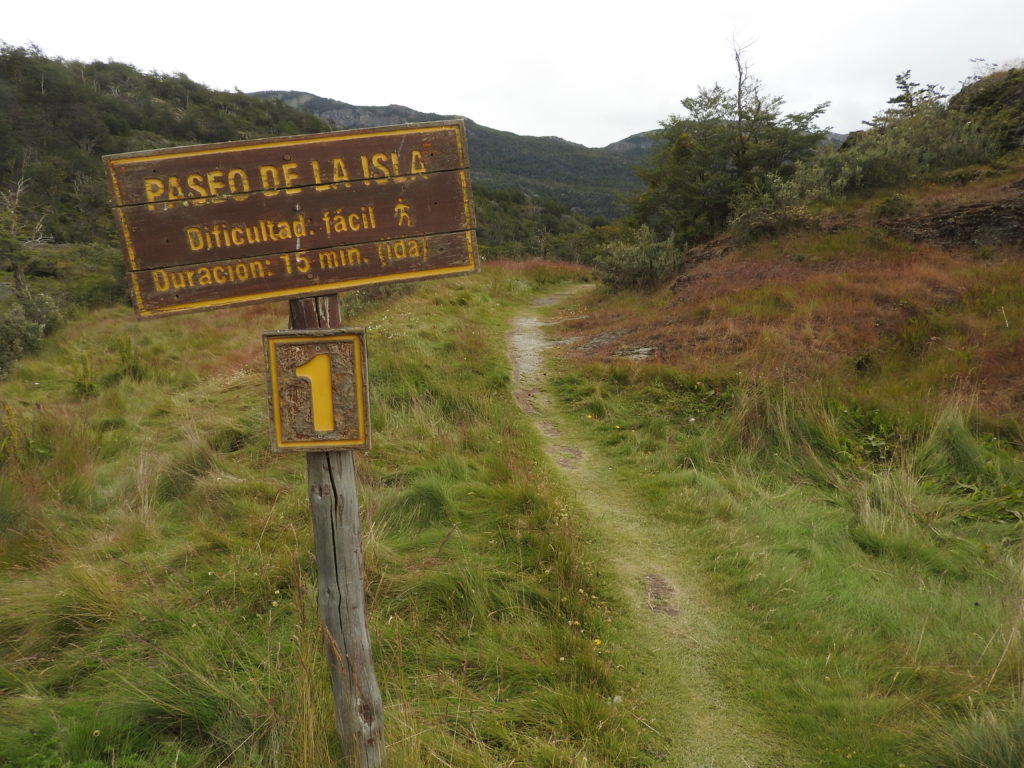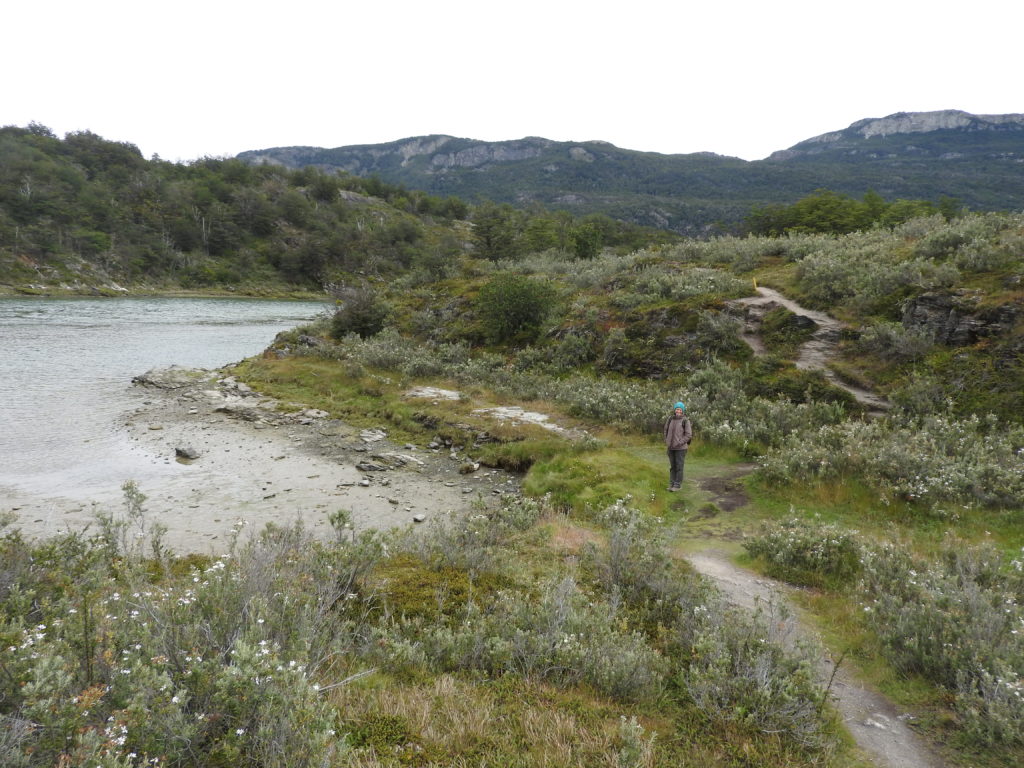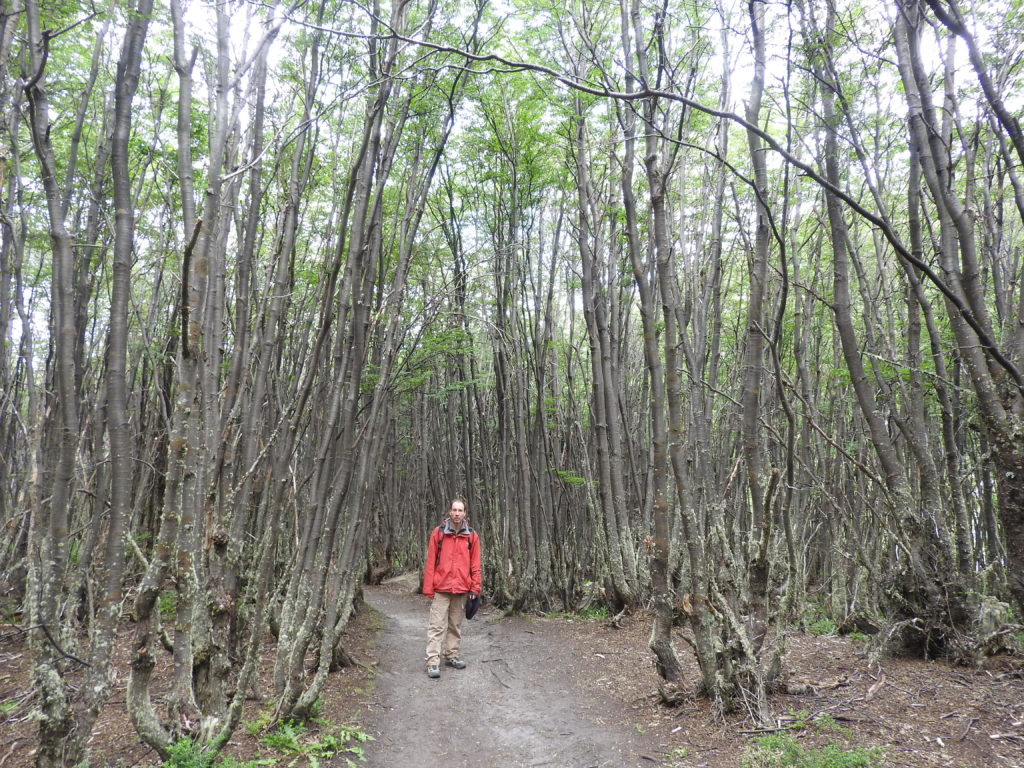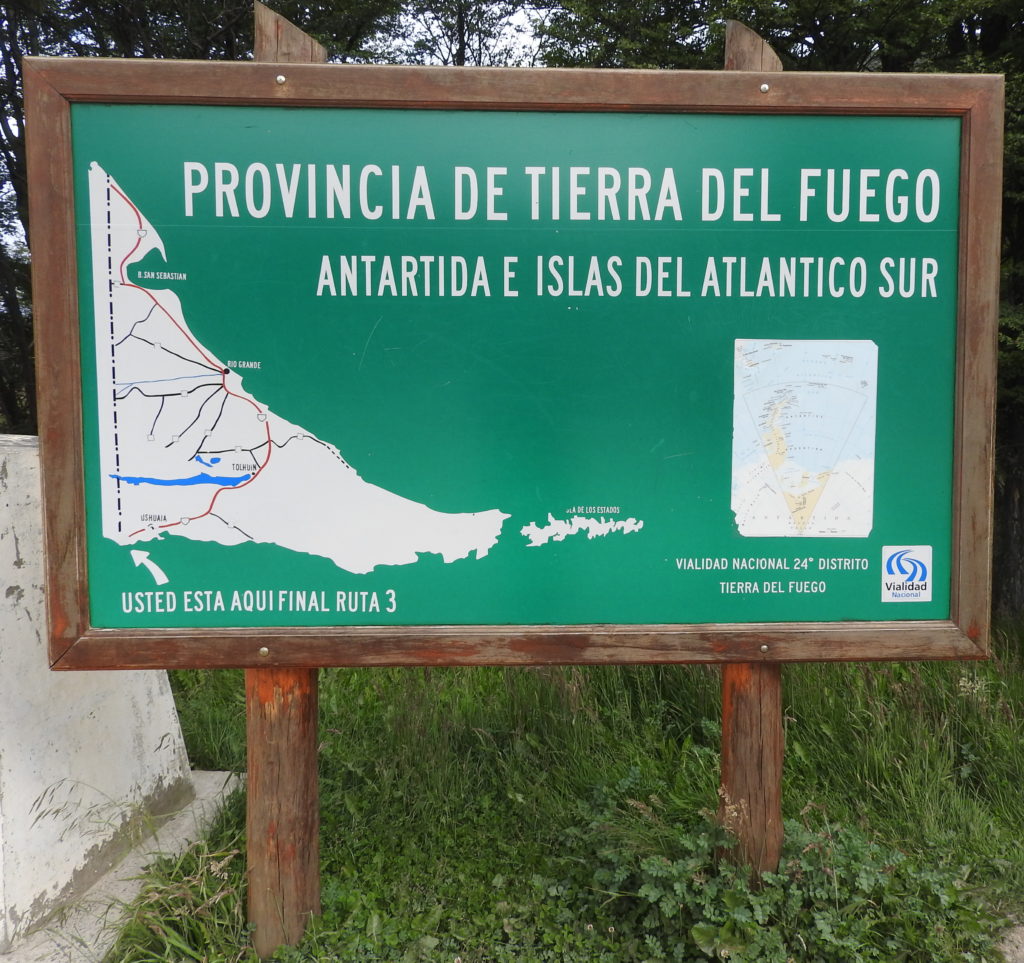 Now, let me tell you something about beavers..yes, beavers… even though they are cute and very intelligent master crafters – they don't belong in Tierra del Fuego. However, there are a LOT of them in Tierra del Fuego, and sadly they have, and are still causing massive destruction. Nobody has any ideas what to do about them. There used to be beavers in the National Park, but it seems that nowadays they have managed to get rid of them from the park (not from anywhere else on the island though), but you can still see all the damage that they did, and also go and see an old beaver dam.
So, how did they get here? In 1946, they brought 50 beavers over from Canada to try and start a fur industry… yep, didn't work out well…
Read about beaver eradication in Tierra del Fuego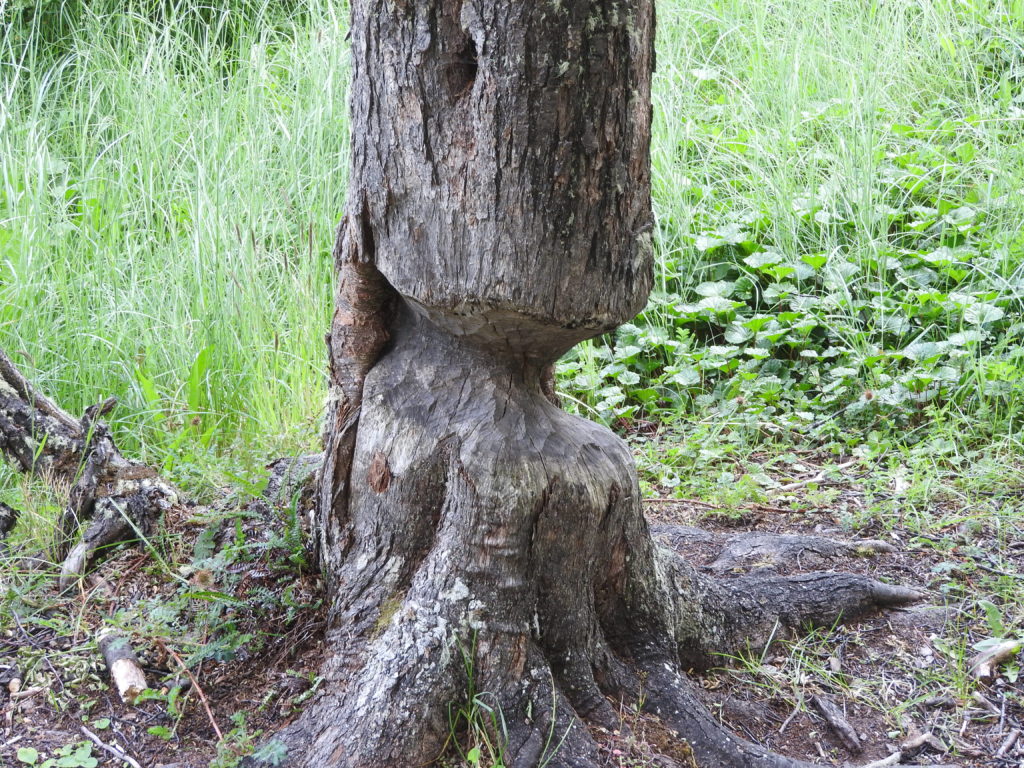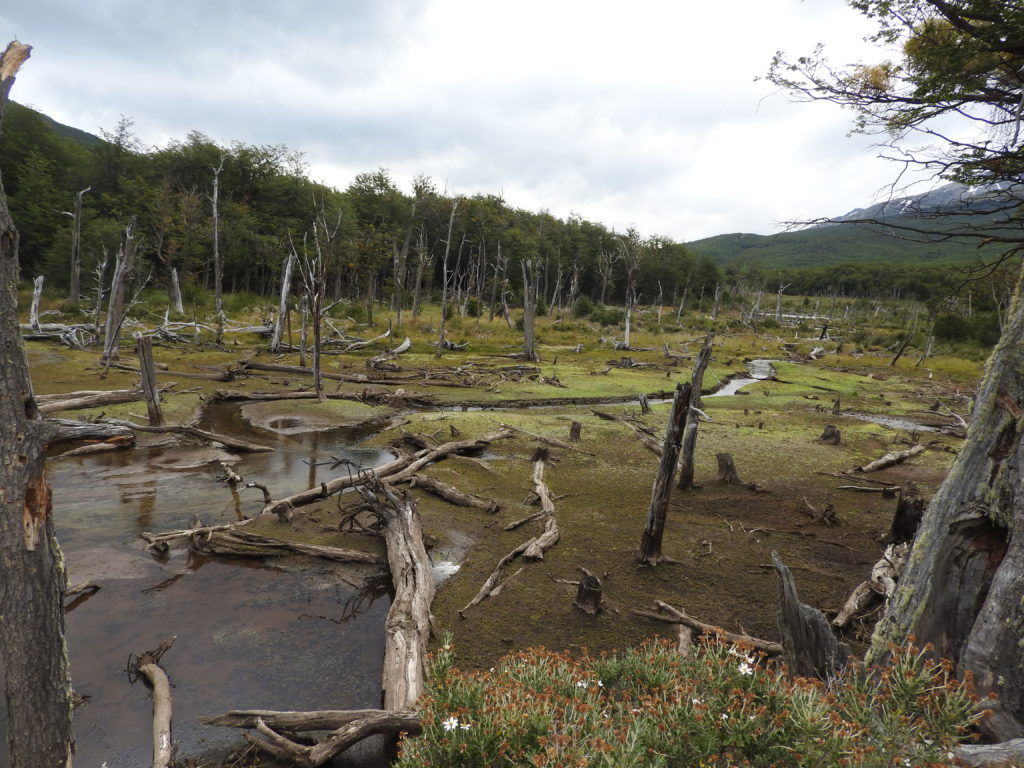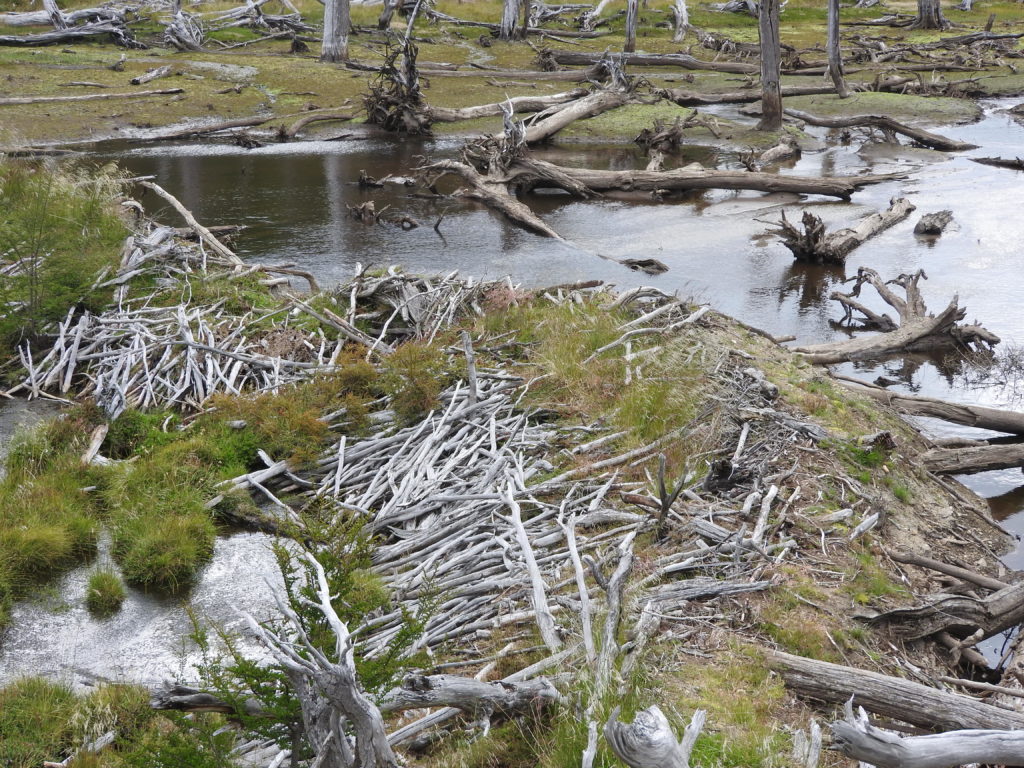 There isn't really much available information about the park, and initially it wasn't clear if the beavers were still in the park or not. So as we walked around, we were scouting for beavers…. we wondered if some had perhaps managed to sneak back in… but no beavers were sighted by us, and we returned to Ushuaia 'beaverviewless' (not sure if this new word will catch on…) (…perhaps the phrase 'a wild beaver chase' is more likely to catch on 🙂 ) (we've adopted this phrase during the rest of the trip).