Walk to Base de las Torres
It was time to walk to the super-world-famous Base de las Torres lookout. It would be our first of two day trips to the park. The total walk is around 18km return – 9km up, and then 9km back down.
We had a bit of time pressure on this walk, as we had to be back down at the bottom to get the last bus back to Puerto Natales, and due to the nature of getting to the start of this walk by public transport – we couldn't start very early… In fact we started at 10.20am, so we had around 8 hours to complete the walk. This was not too bad in terms of actual walking, but we would need to make sure that we didn't spend too long sitting around eating lunch or taking pictures of birds…! 🙂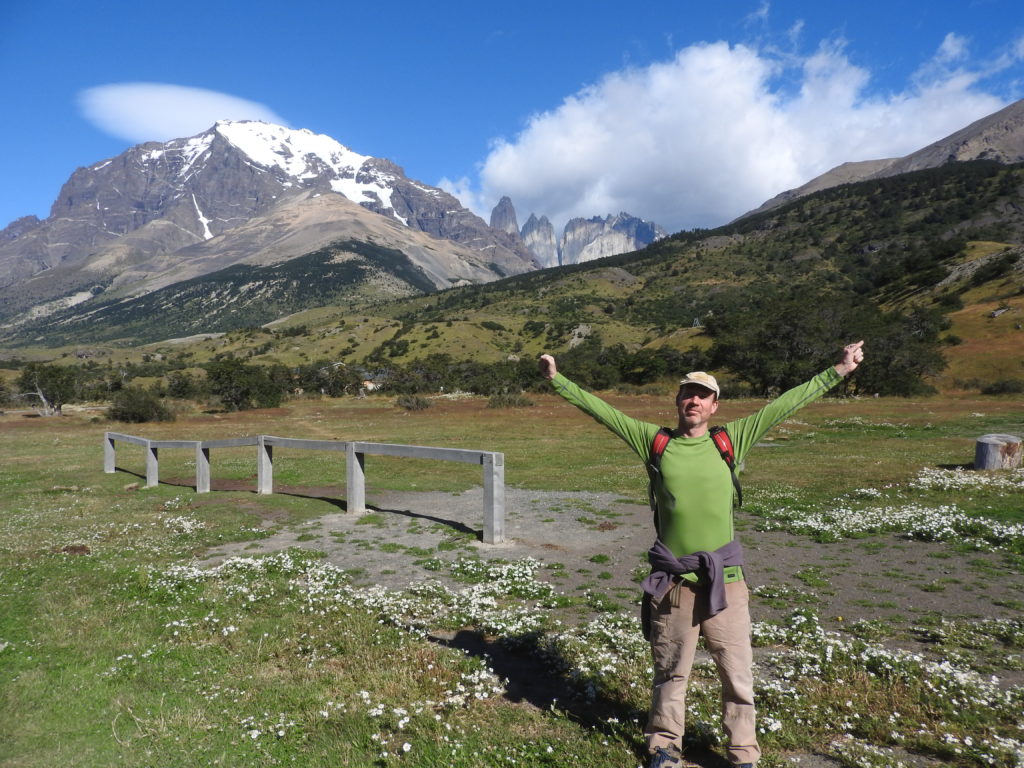 The walk itself was fairly scenic, but we felt a little bit negative after all the hassle getting here, and also it was VERY CROWDED. It may not look crowded in the pictures – but it was! In order to avoid getting other walkers in the shot, we generally had to wait a few minutes to take each picture!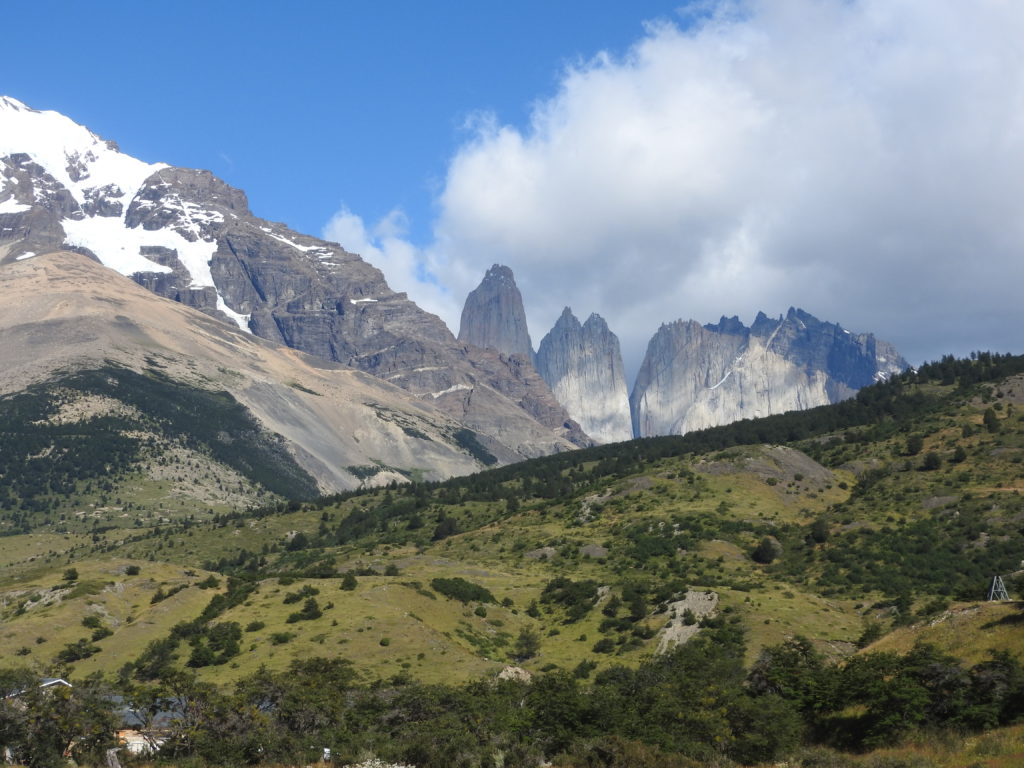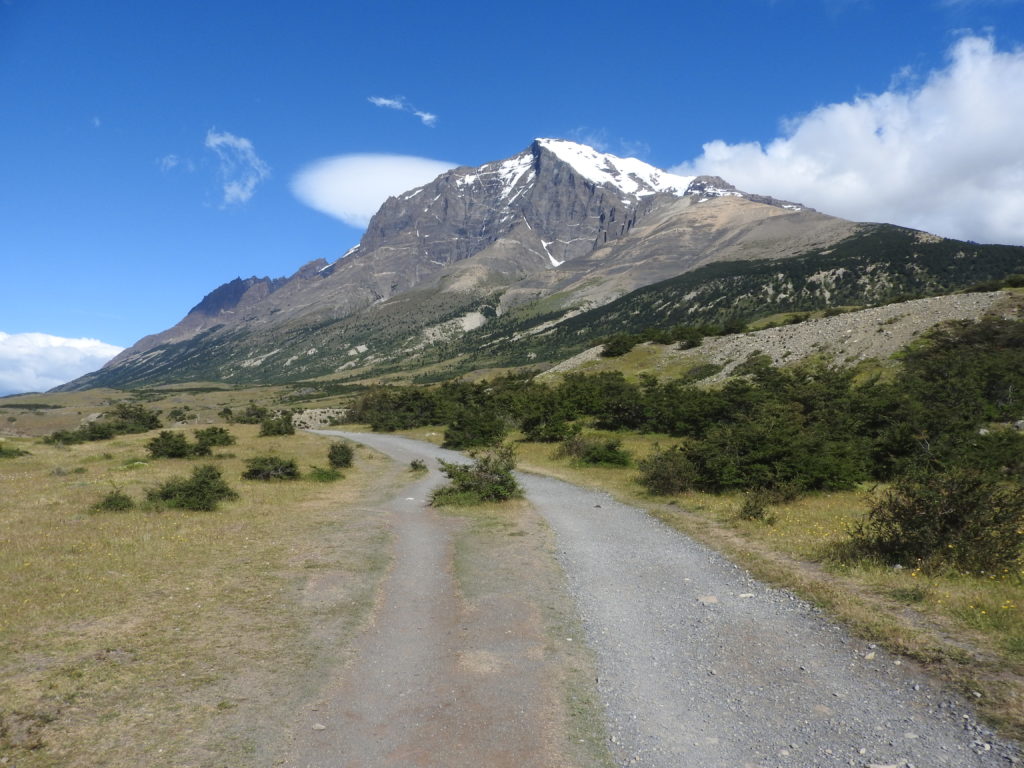 The weather was pretty decent, although a little windy, and the first part of the walk went up gradually, and then followed a river valley for a while.
CC was not feeling the love for this walk, and declared that she was 'disappointed' with the scenery. I suggested that we imagine that we hadn't been to El Chaltén already…yes.. that didn't really work…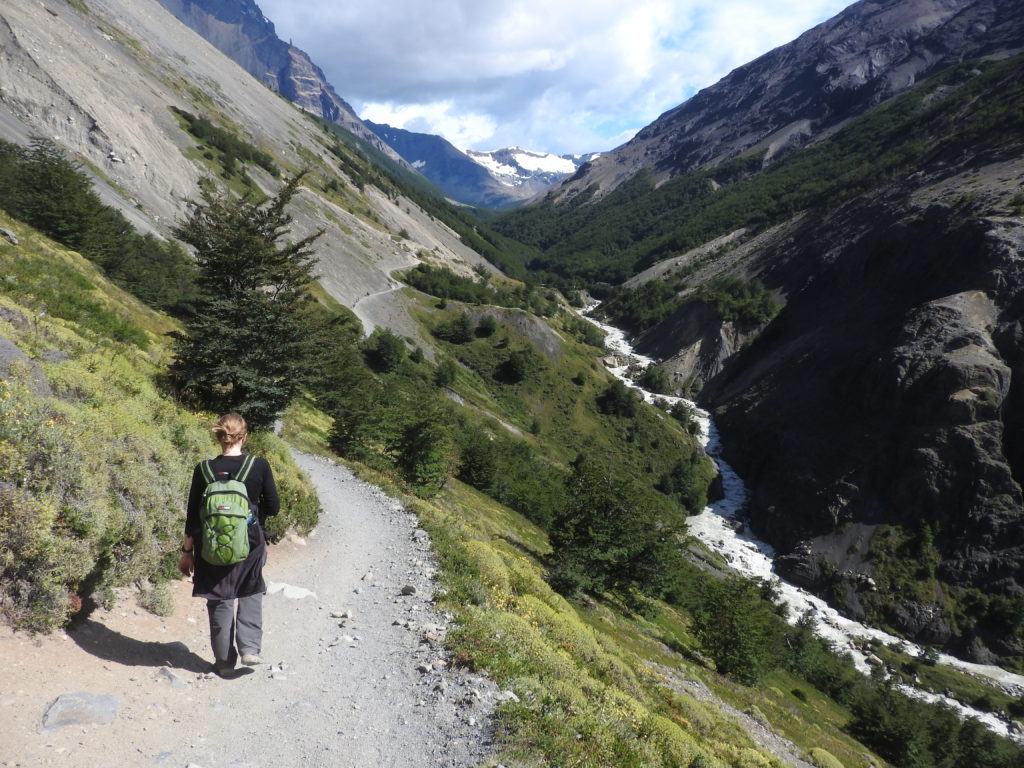 Probably you are looking at these pictures and wondering how one can be disappointed in beautiful mountain scenery…  well, I think the problem is the hype around Torres del Paine – constantly billed as the 'most beautiful national park in the world', and other such hyperbole. It leads to the expectation of it being ABSOLUTELY SPECTACULAR! Which I guess maybe it could be – if you are not viewing it after 2 months in Patagonia, and shortly after a visit to El Chaltén…. so really it's probably our internal problem…:-) But we did meet other people later who had a similar view…so not just us 🙂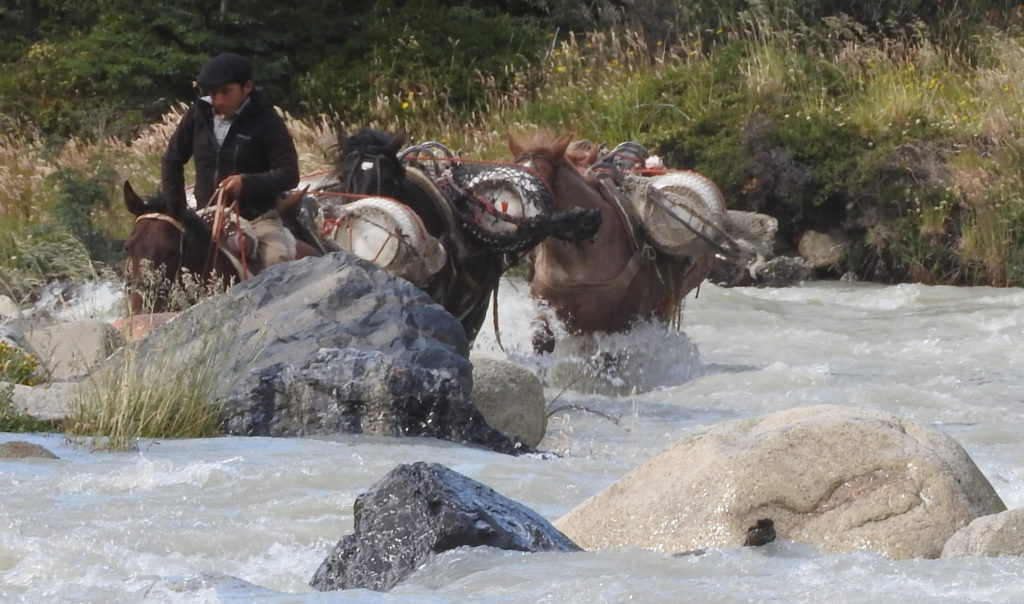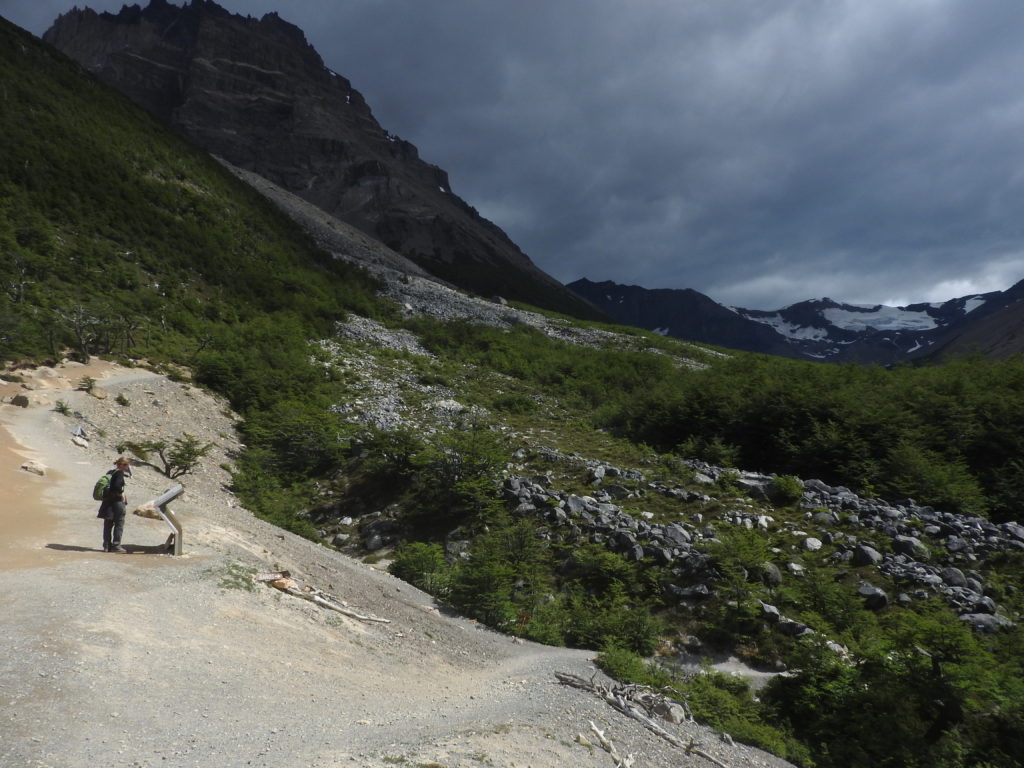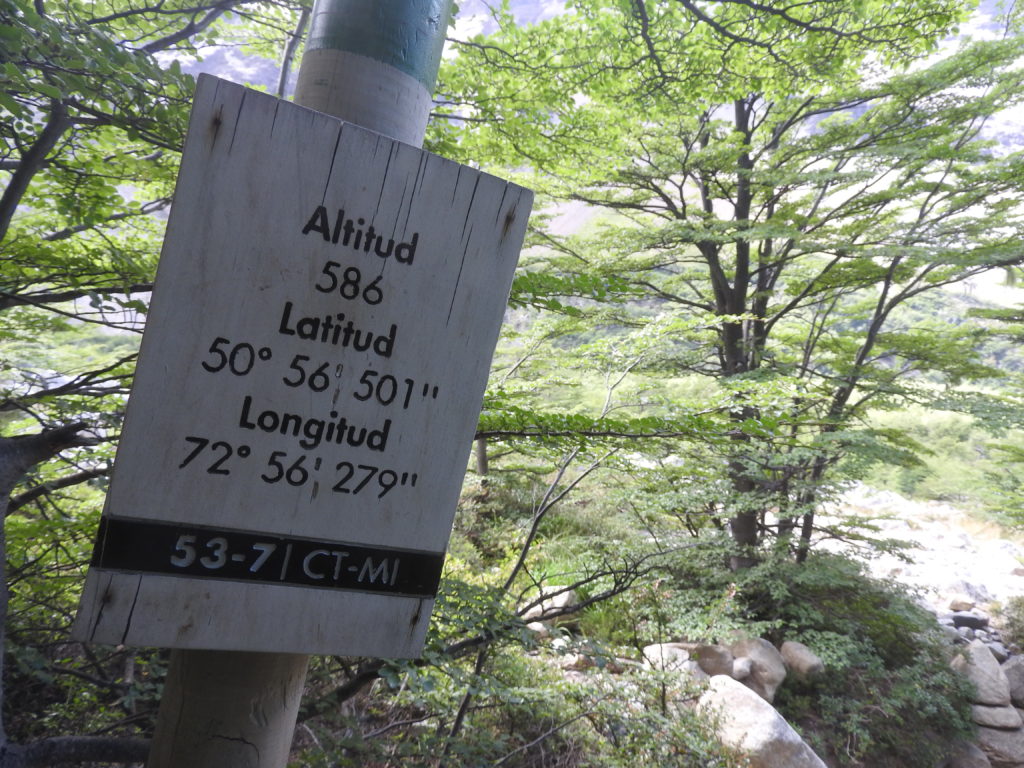 Soon it was time to complete the last part of the walk – the rocky scramble up to the viewpoint. Unfortunately the weather had turned by this point, and grey clouds were assembling over the tops of the Torres… this made us even more annoyed about the delay to get in 🙁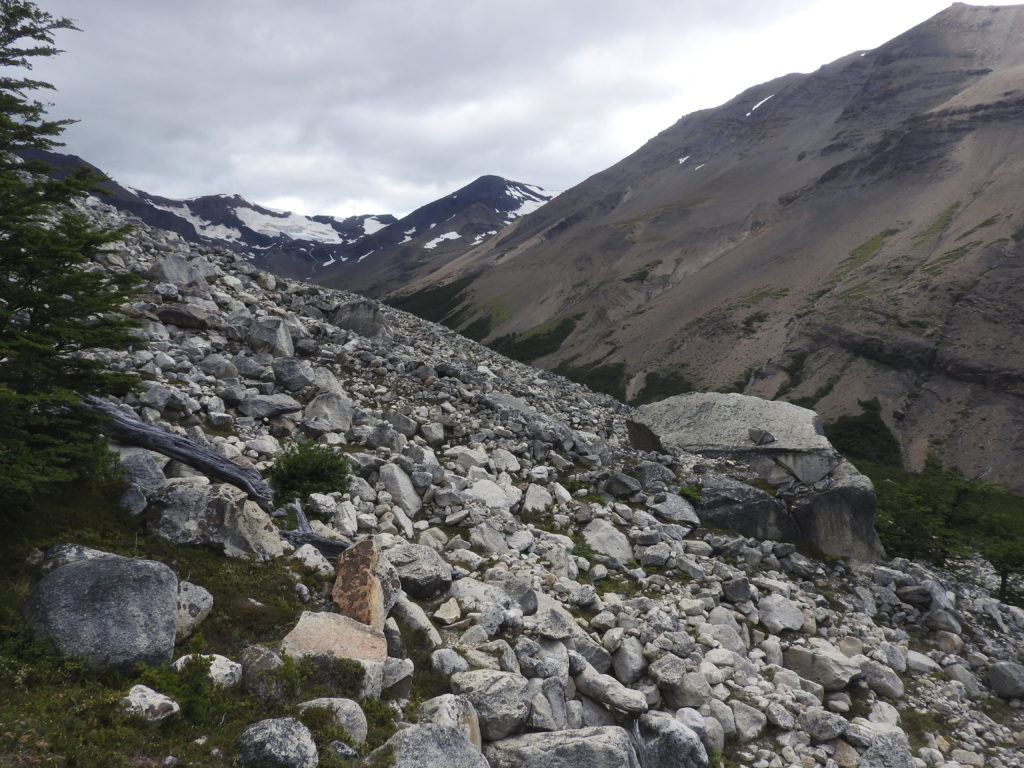 Finally we reached the world famous viewpoint! Although the tops of the Torres were covered in cloud, it was still a spectacular sight…. alhough I'm sure I heard CC mumble 'not as good as El Chaltén'… 😉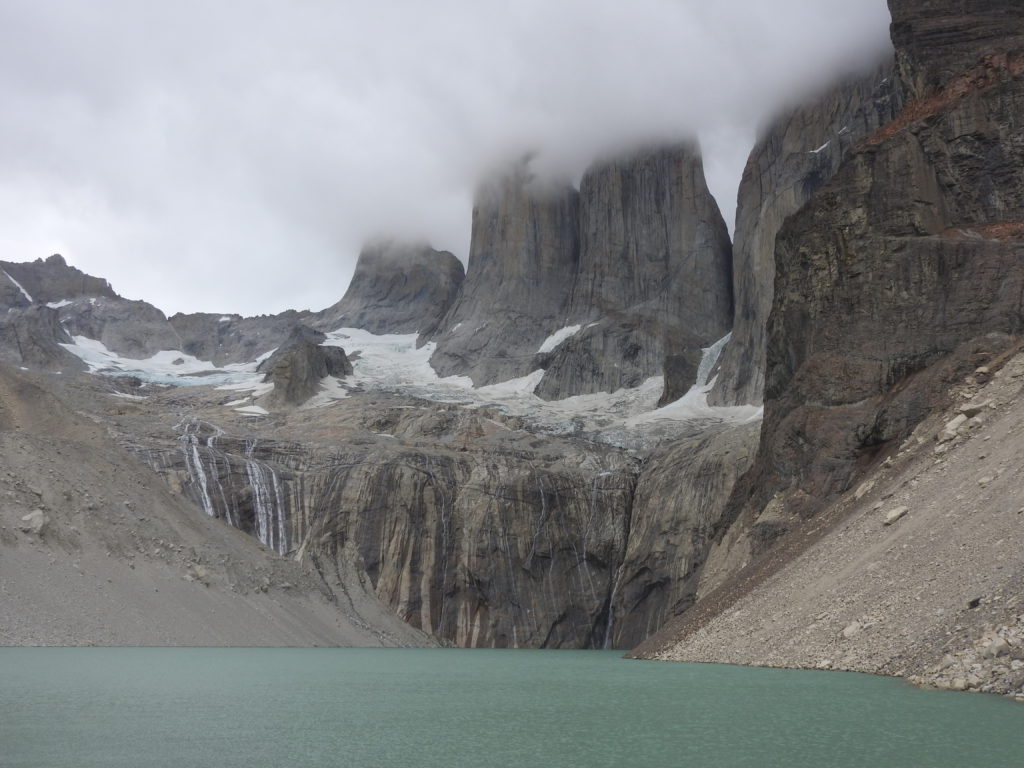 We overhead somebody saying that as the weather wasn't so good, they weren't going to take a picture, but rather they would download one from the internet instead – with a sunset…. ?! Well…each to their own I guess…
But, if you would like to see a picture of this view in good weather, there are plenty available!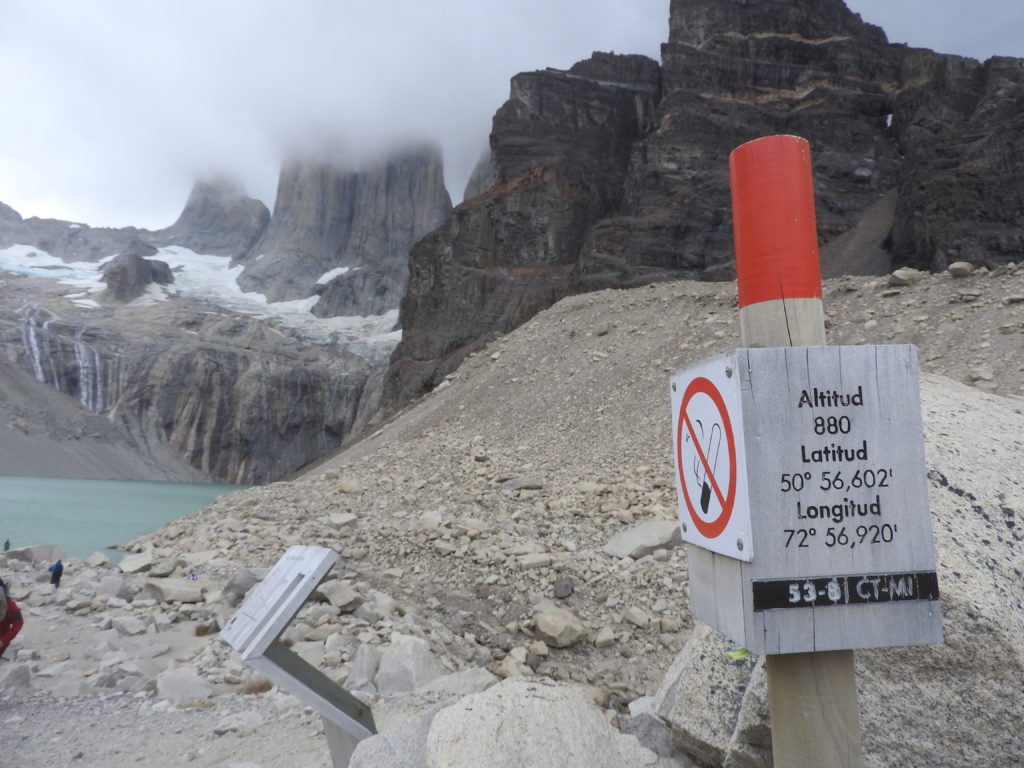 We had lunch at the top, and then it was time for the descent.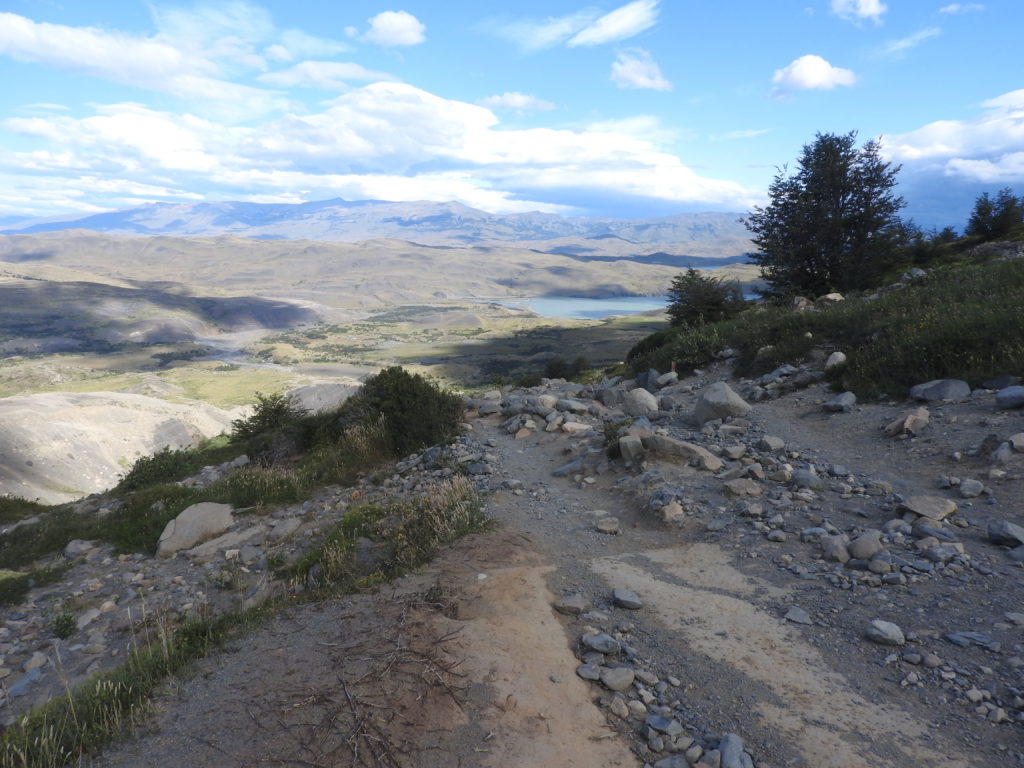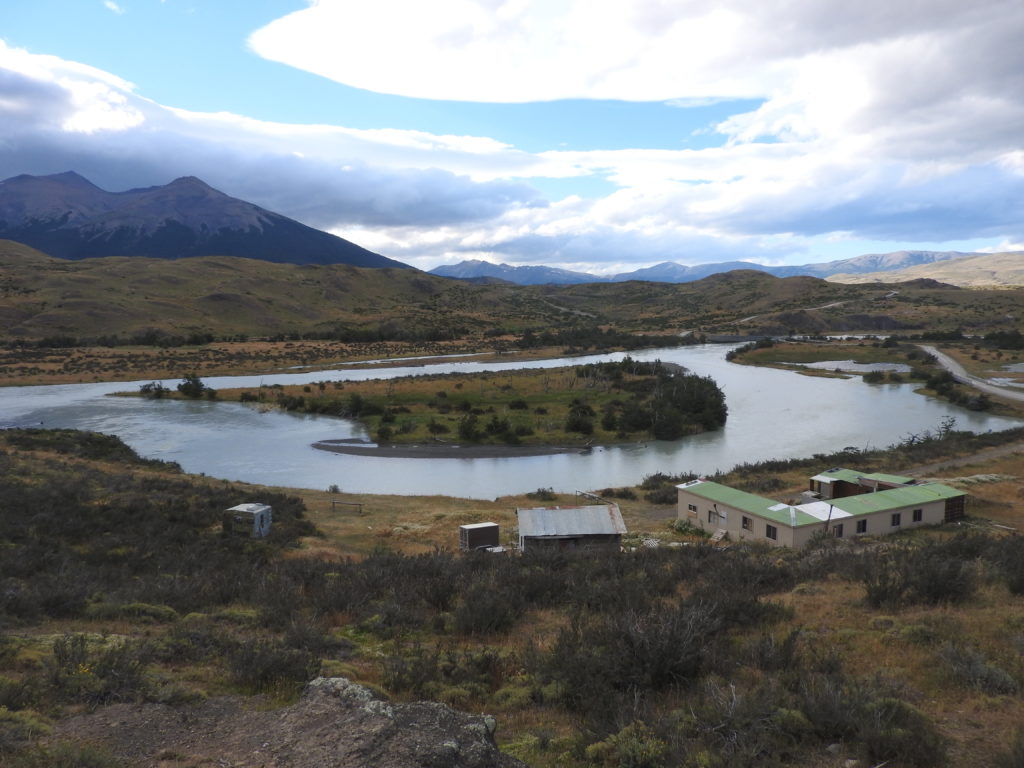 We got back down with around 30 minutes to spare, so the timing worked out well. This time the walking committee had to have their meeting on the bus back – no craft beer for us this time 🙁
The walking committee concluded that this walk didn't even get a top 5 ranking… yes, we in the walking committee are not scared of a little controversy…