The Ruta de las Flores (the route of flowers) is one of El Salvador's more famous tourist areas, and it consists of a string of towns and villages in a volcanic highland area of the country – the area is famous for flowers, coffee growing, nice scenery, local food, and pretty cobbled streets.
Our plan to tackle this route was to do two day trips, with two towns in each trip. Our first trip was to the towns of Ahuachapan and Ataco.
Ahuachapan was first, and it took us around 45 minutes to get there by bus from where we were staying in Juayúa. Ahuachapan is more like a small city than a town, but it supposedly had an old church worth visiting and an area with lots of murals. Upon arrival we headed for the church which was fairly grandiose and freshly painted. We then spent a while looking for the murals but were unable to find any :-(. We concluded that they had been painted over, as the area that they were meant to be in looked very freshly painted?! Not being especially impressed with Ahuachapan, we found a local cafe and went for a coffee. Seeing as we were in the capital of the coffee-growing region of El Salvador, this seemed appropriate! (Yes, any excuse 🙂 )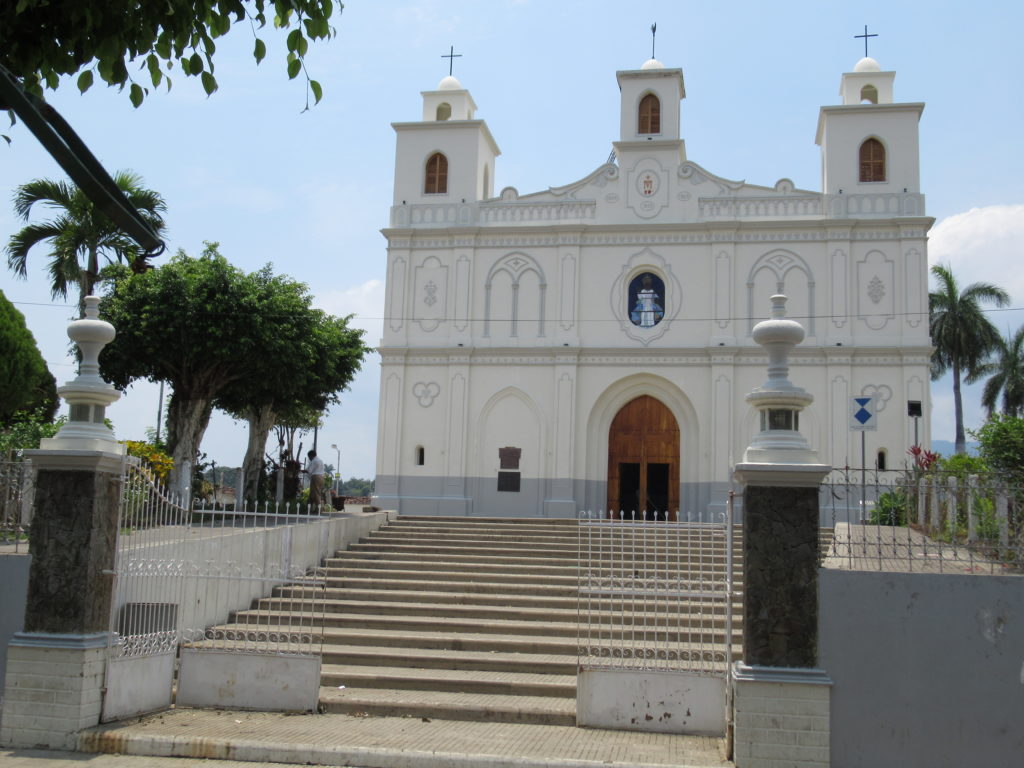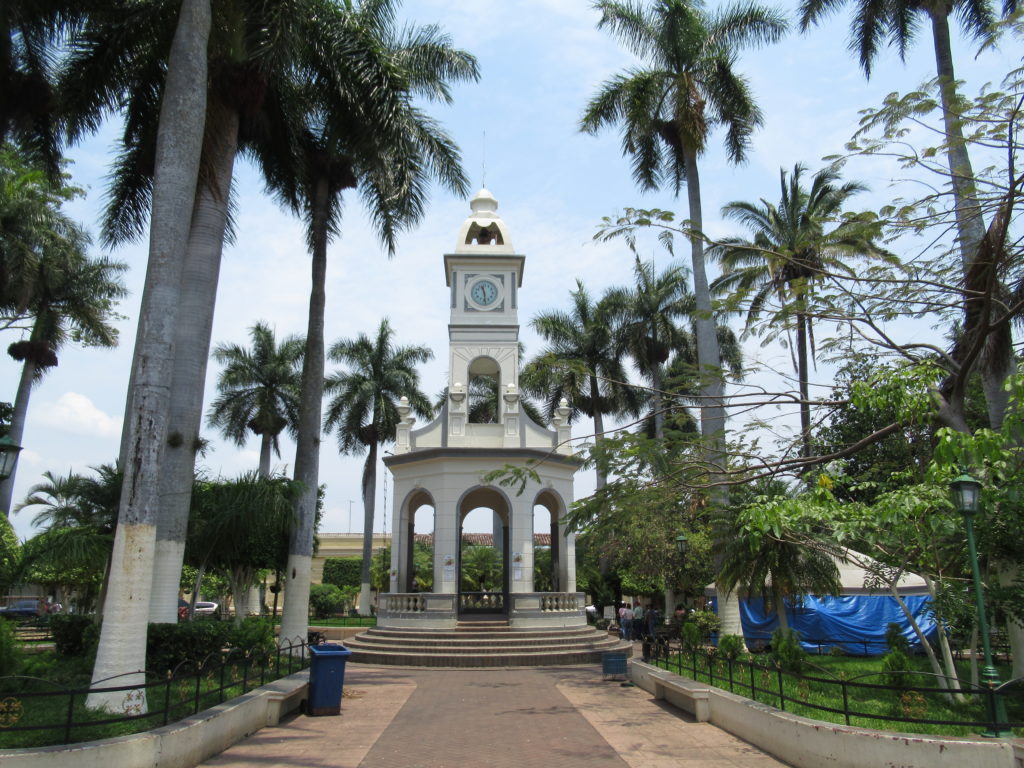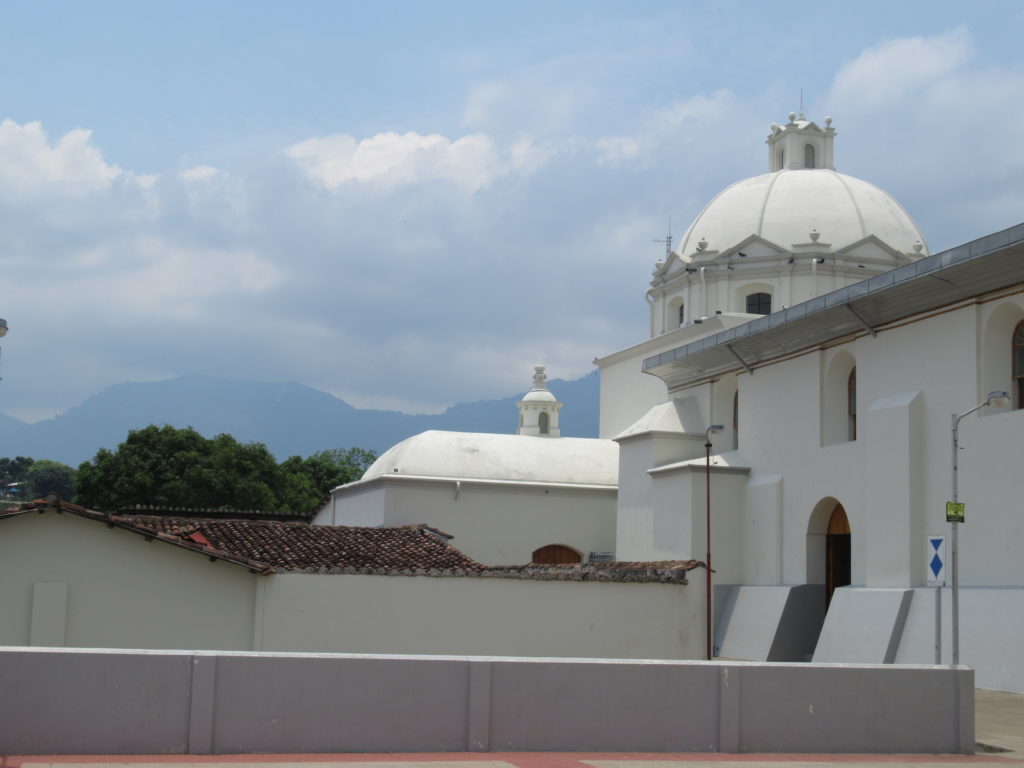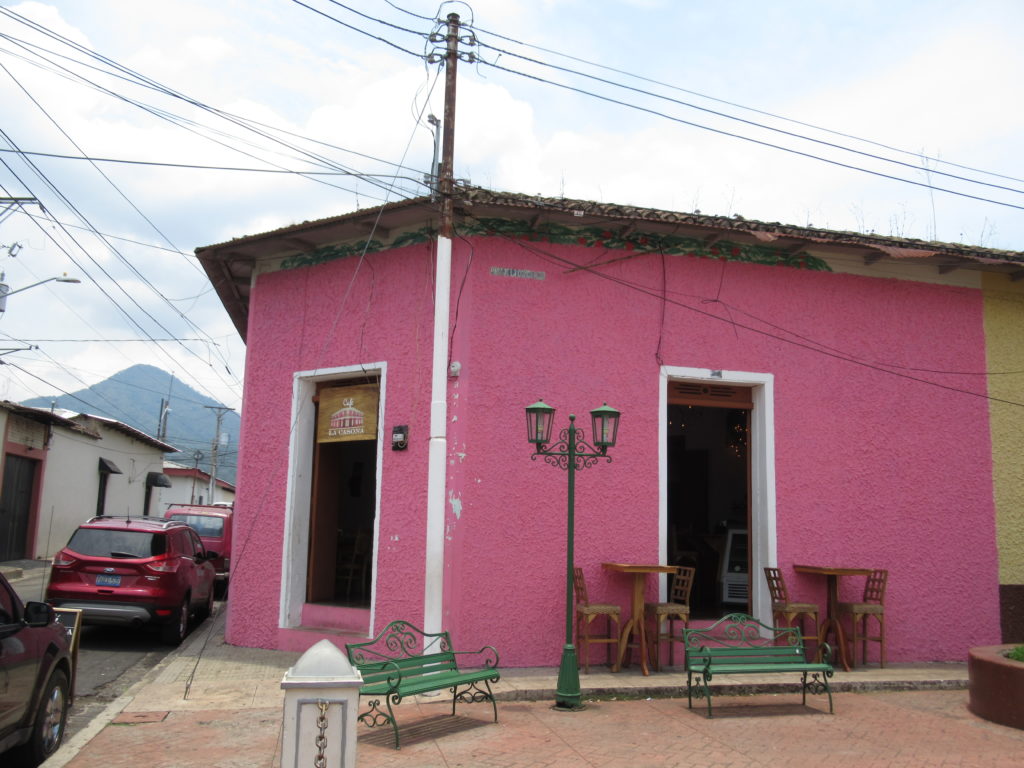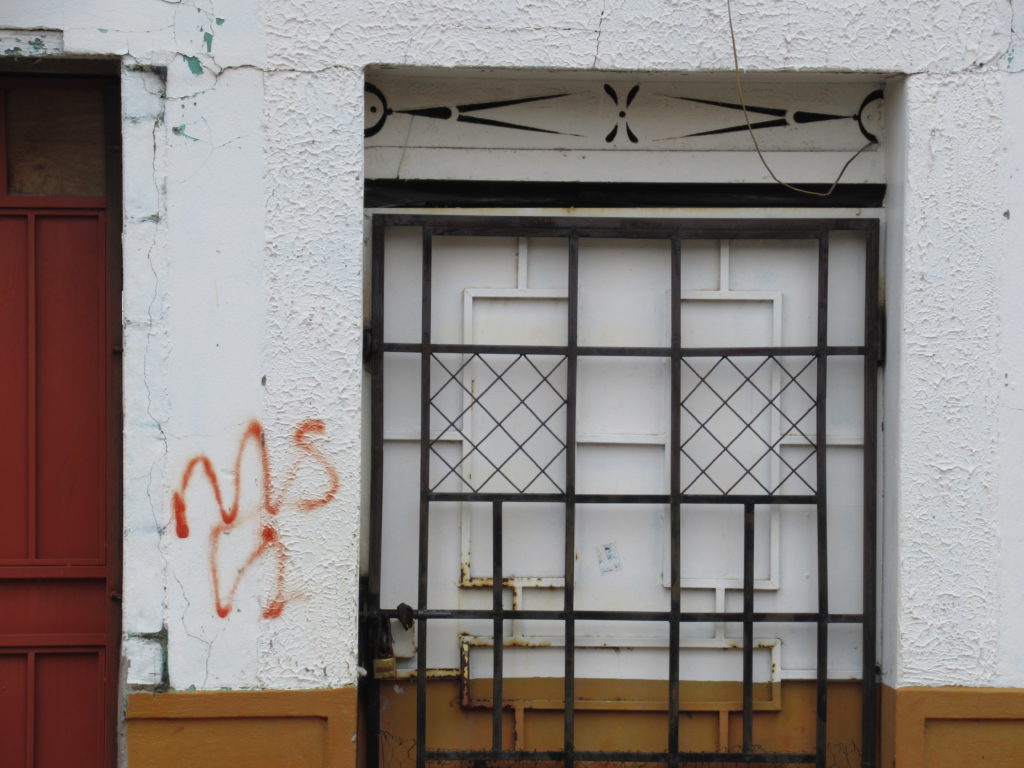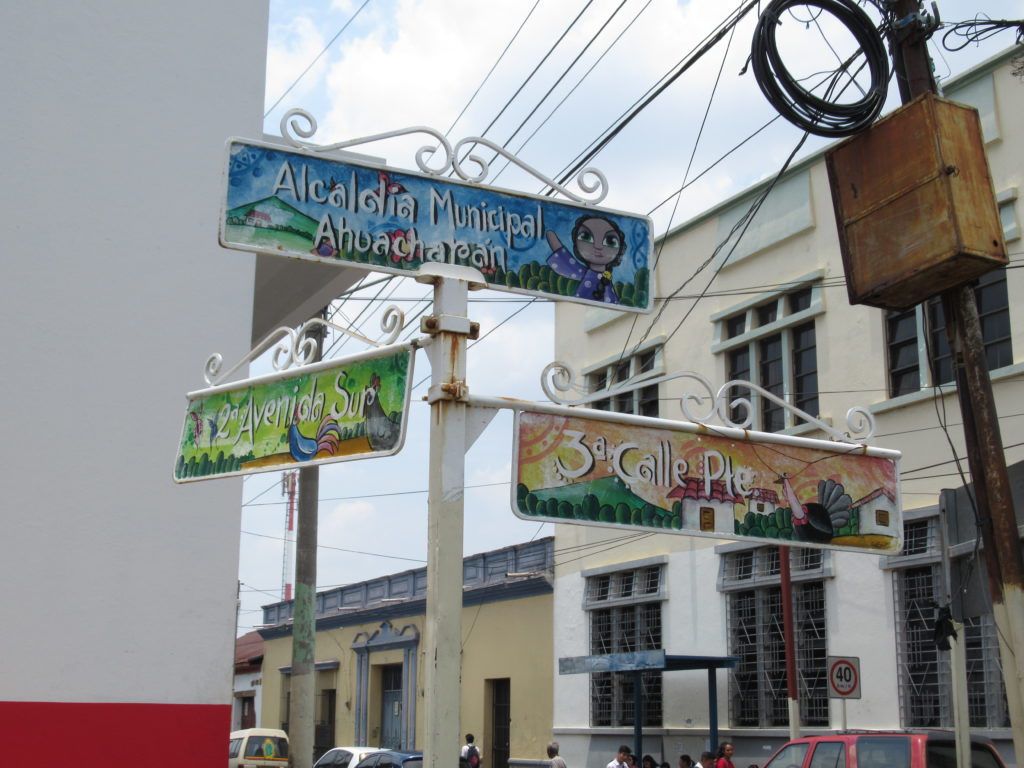 After our coffee we had another quick wander around and searched for lunch. We soon found 'Chicken Ranchero' + drink for $1.50 – what could be better? 🙂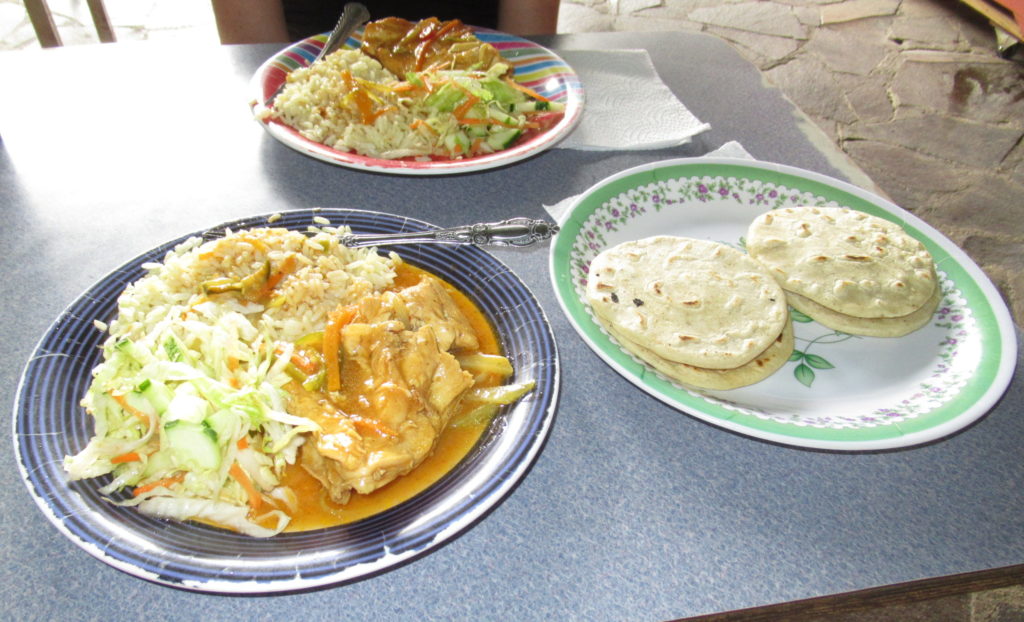 After lunch we headed on another bus to Ataco – a much smaller town which actually had the promised cobbled streets and murals! 🙂 We had a very enjoyable afternoon strolling the streets and walking up to the lookout point at the edge of town. While we were at the lookout we ran into two people from San Salvador. One of them had never met anybody from Australia before, and was excited enough to ask to have her picture taken with us!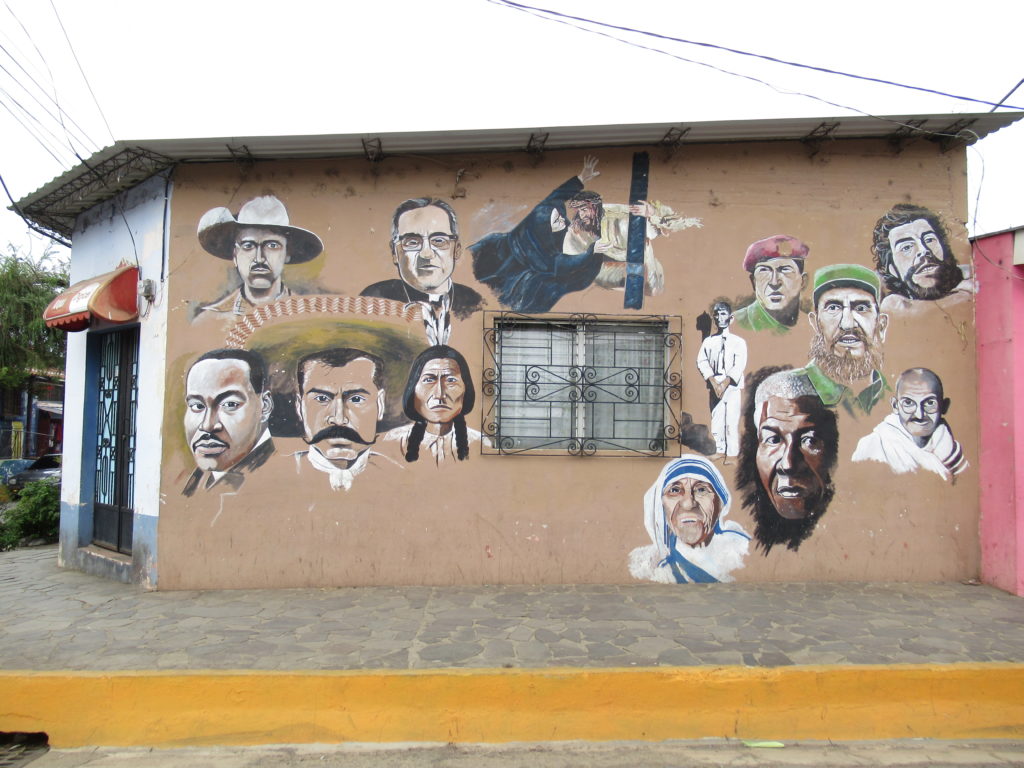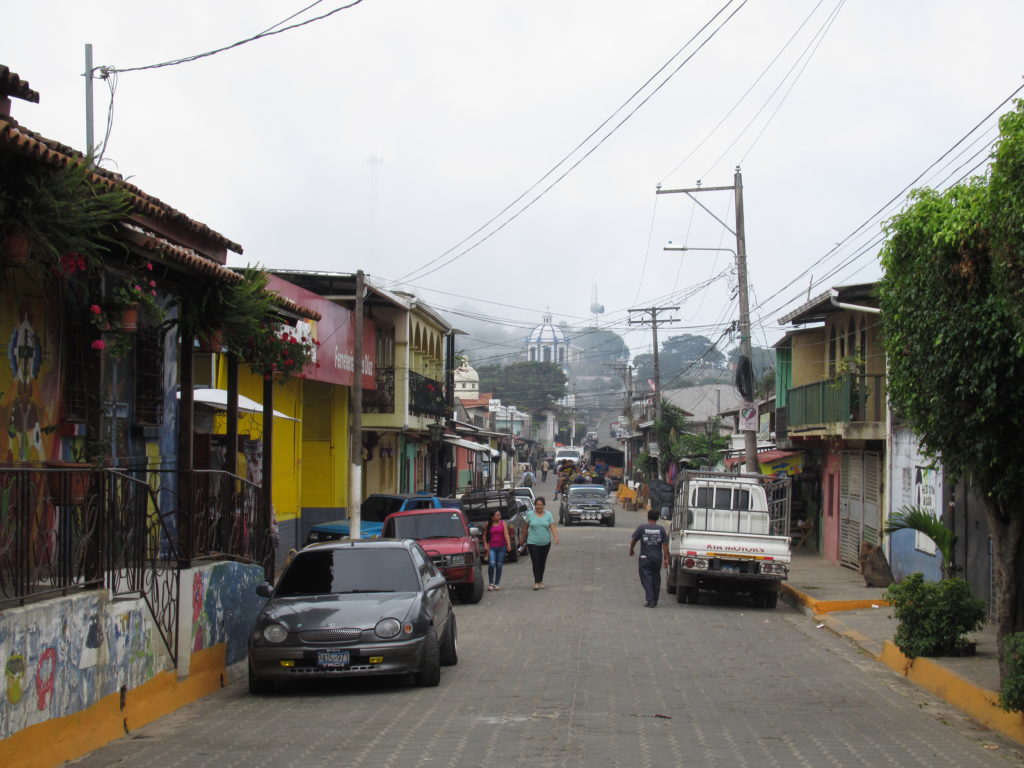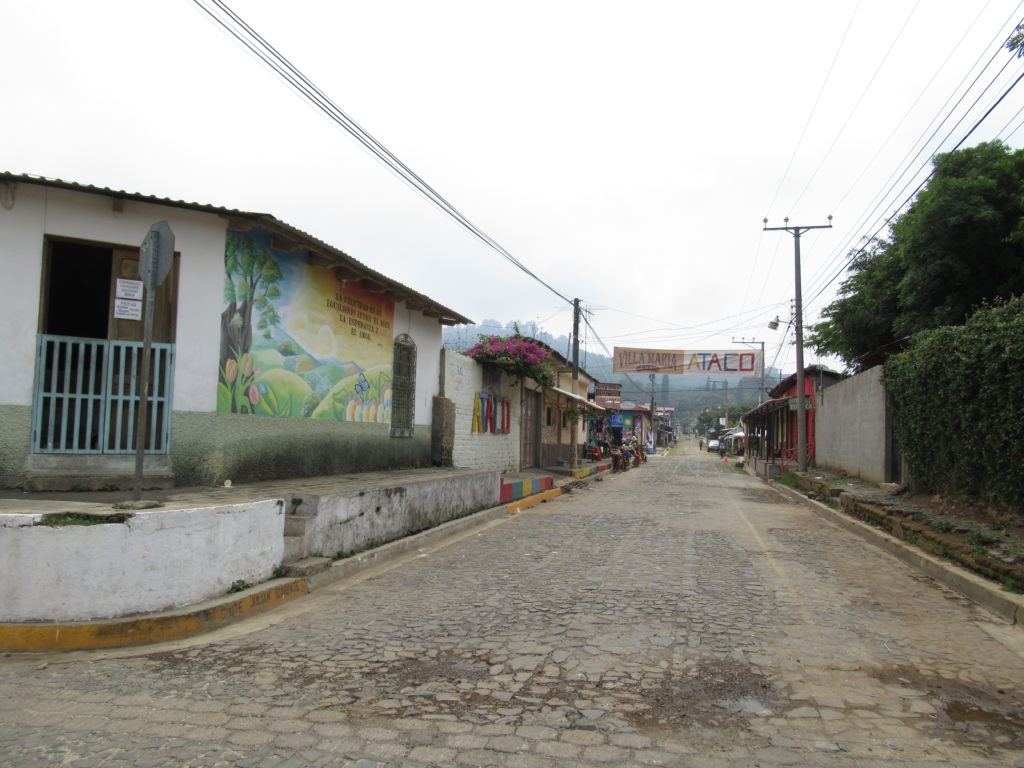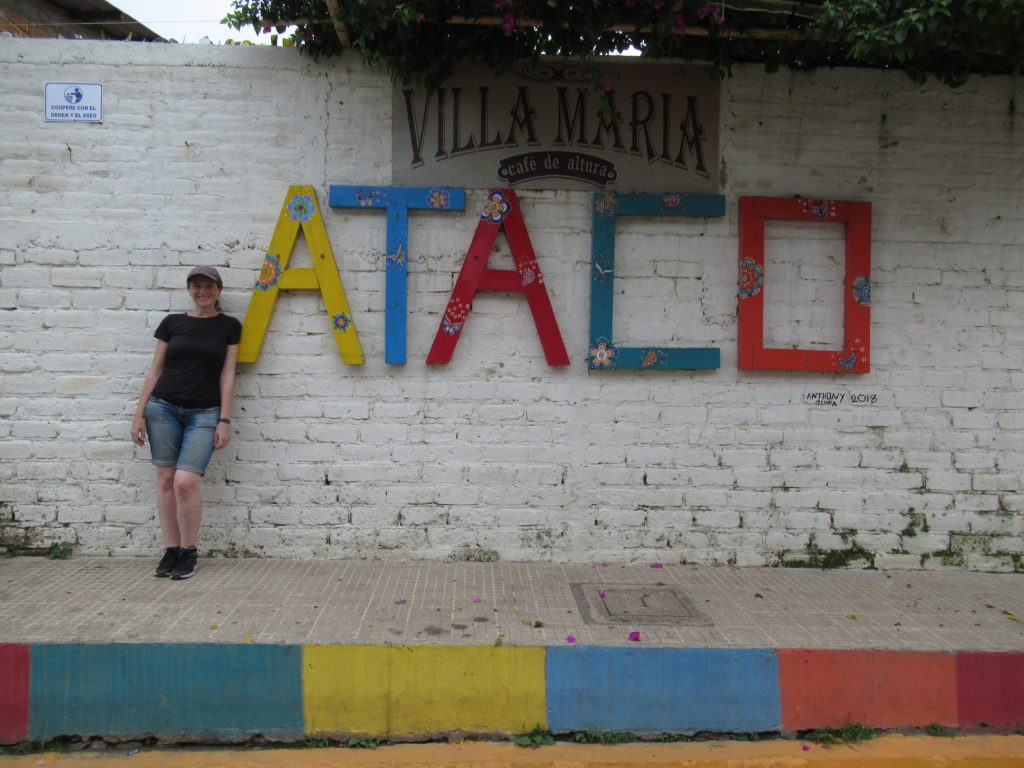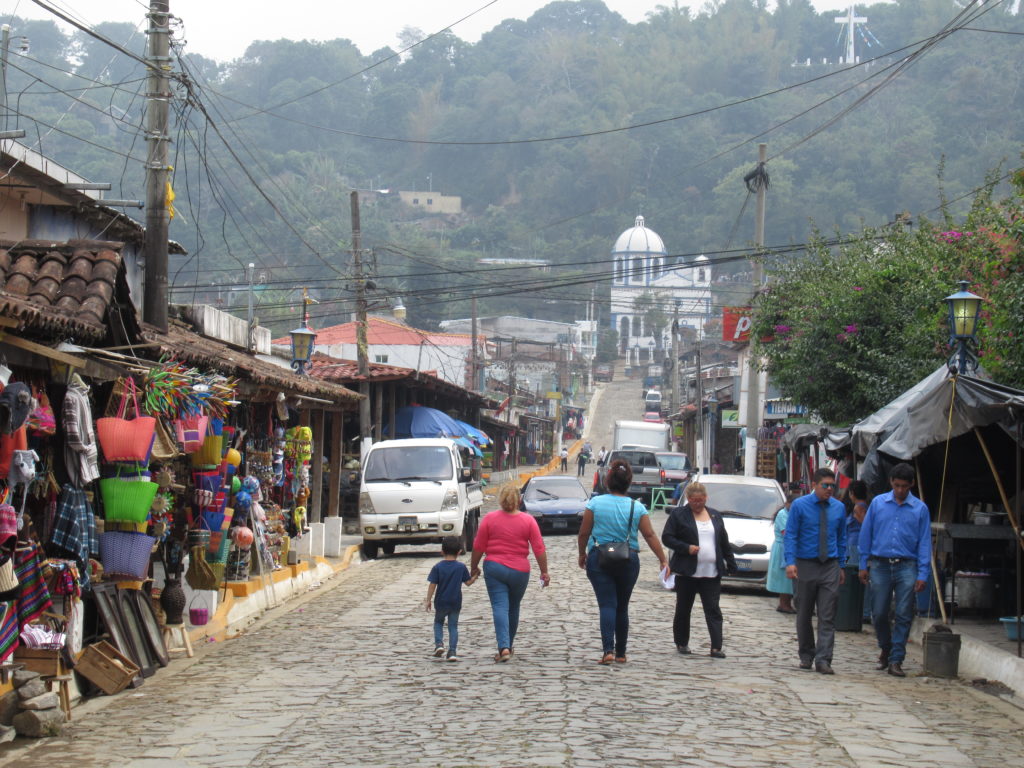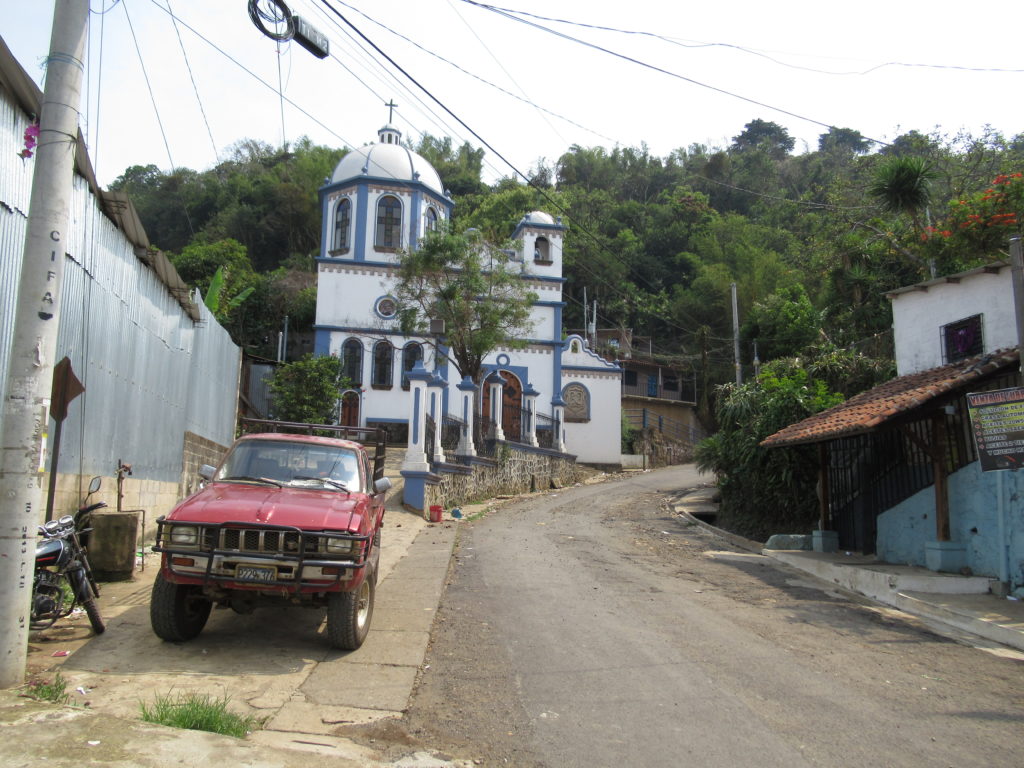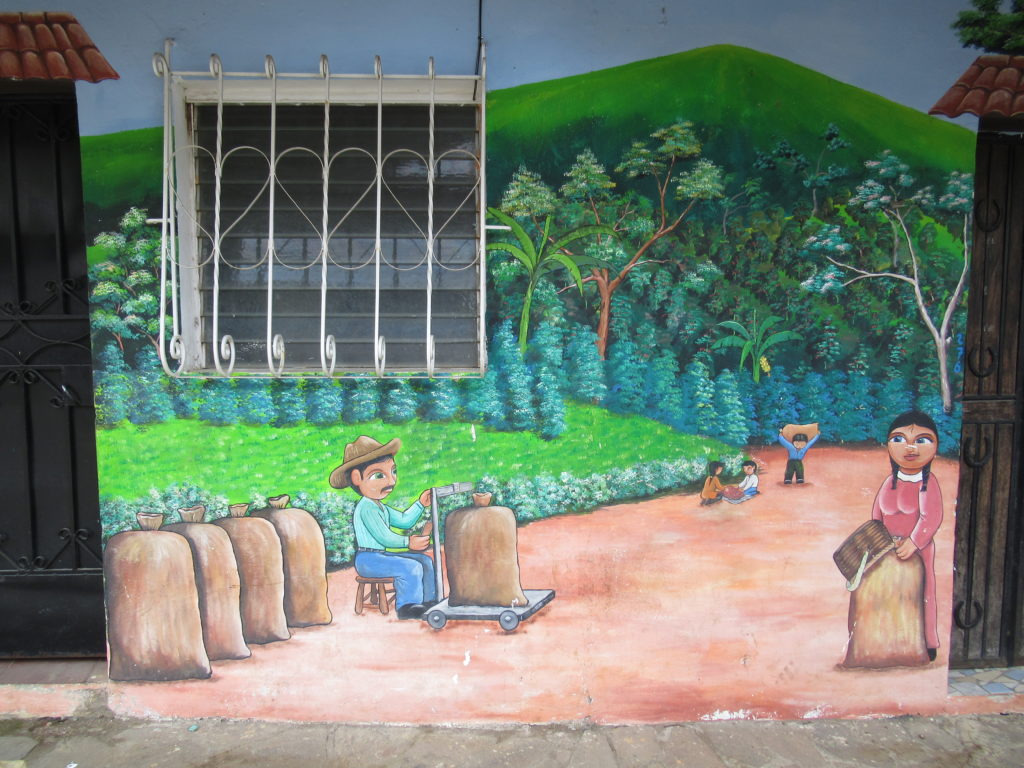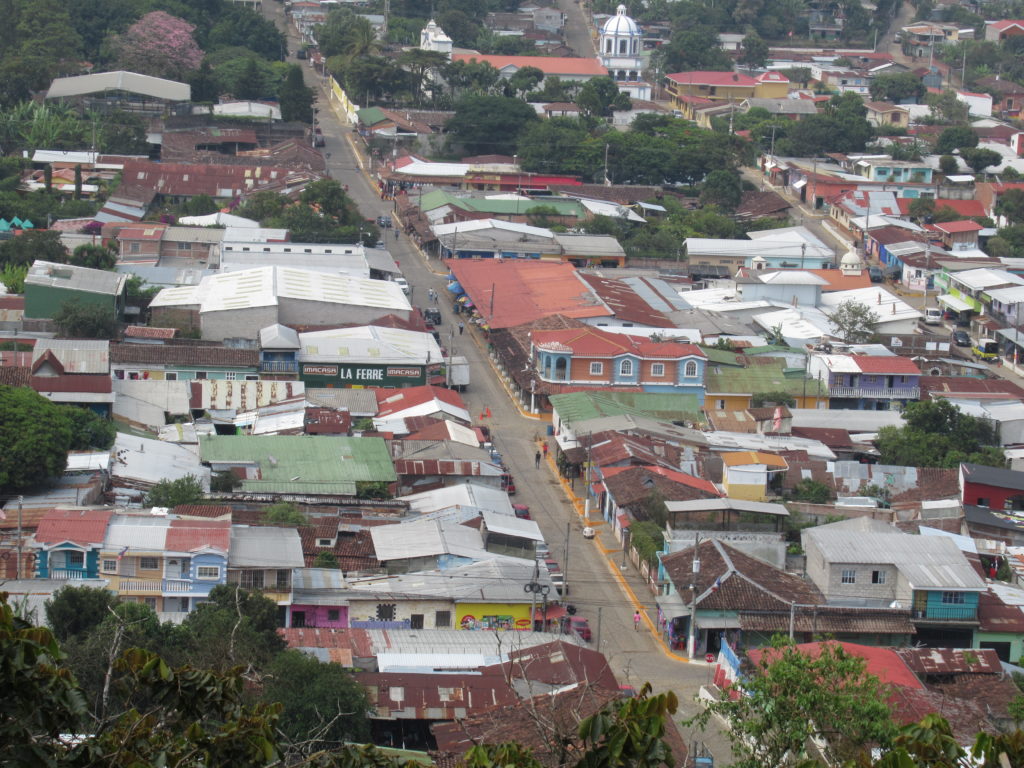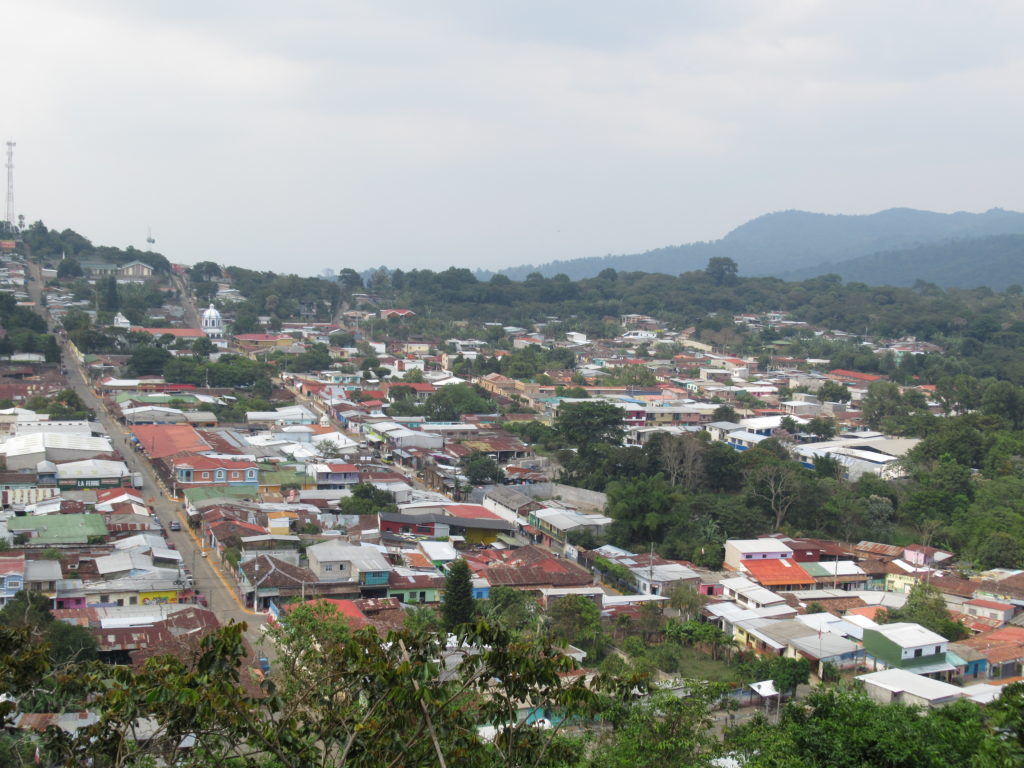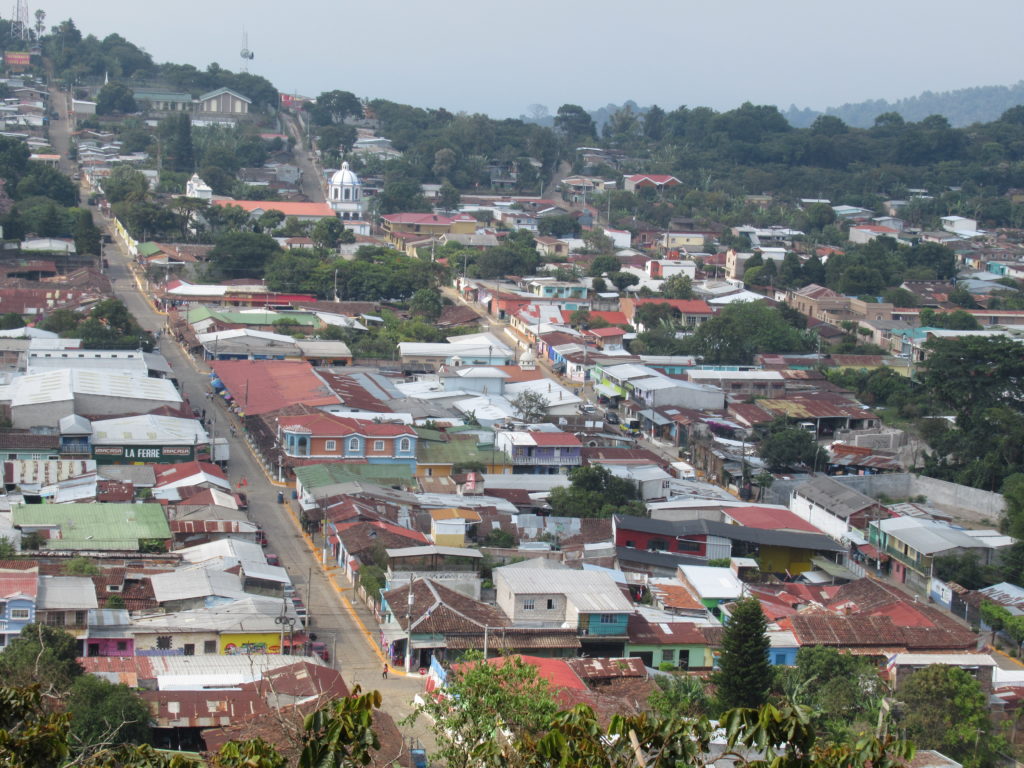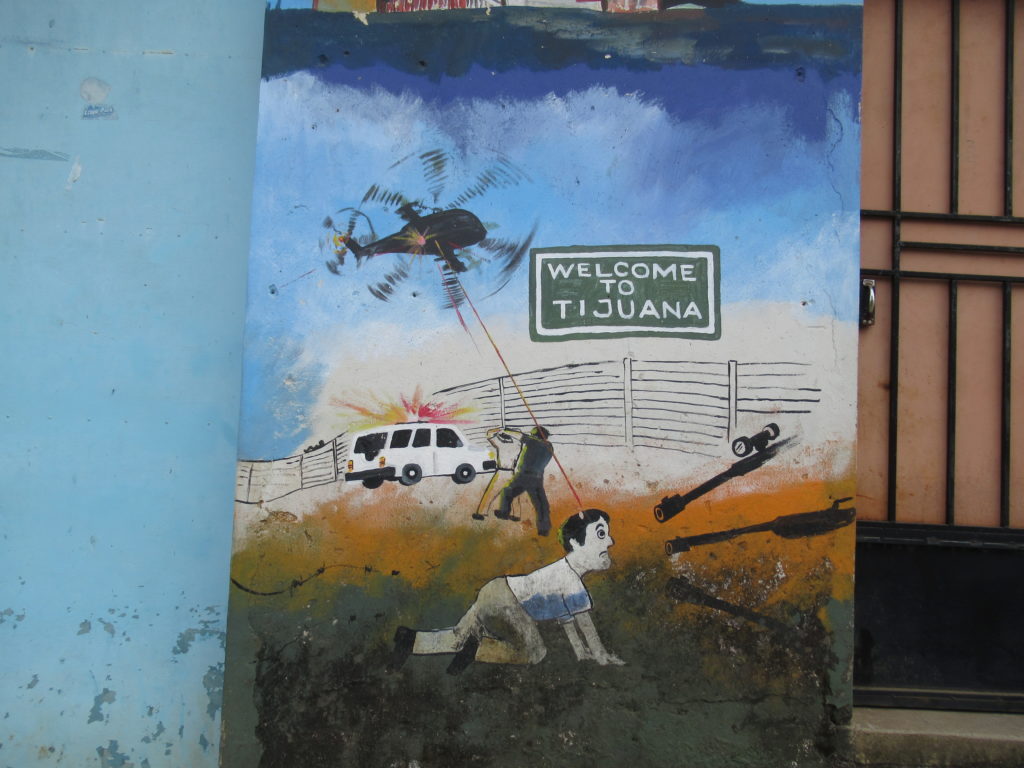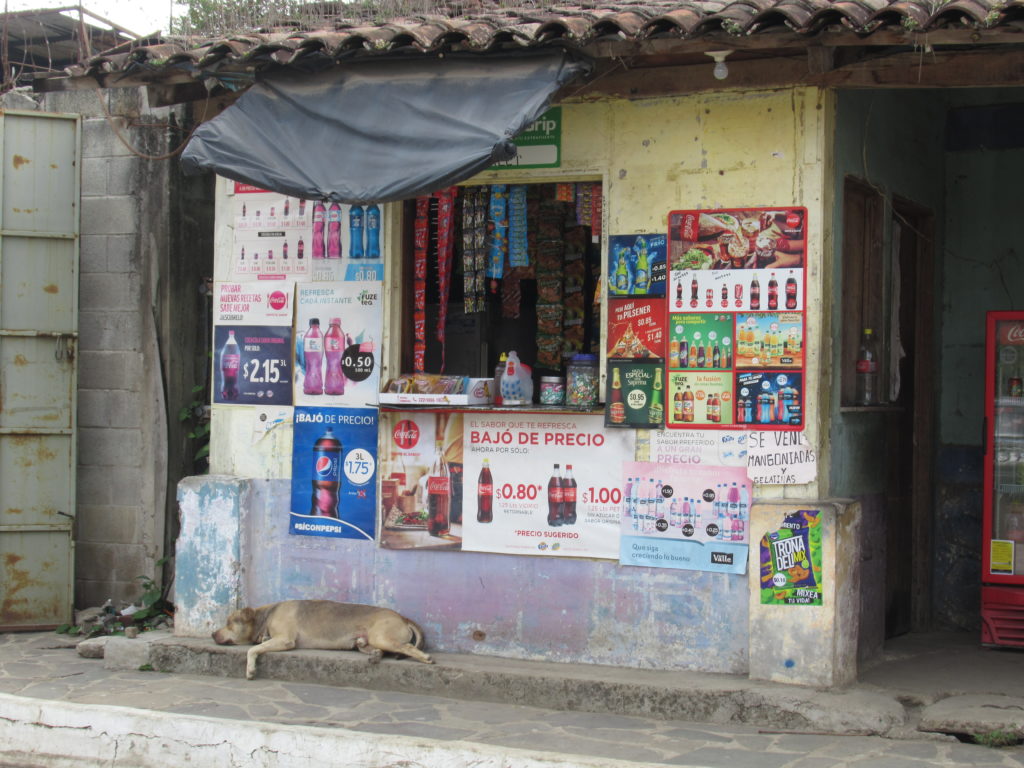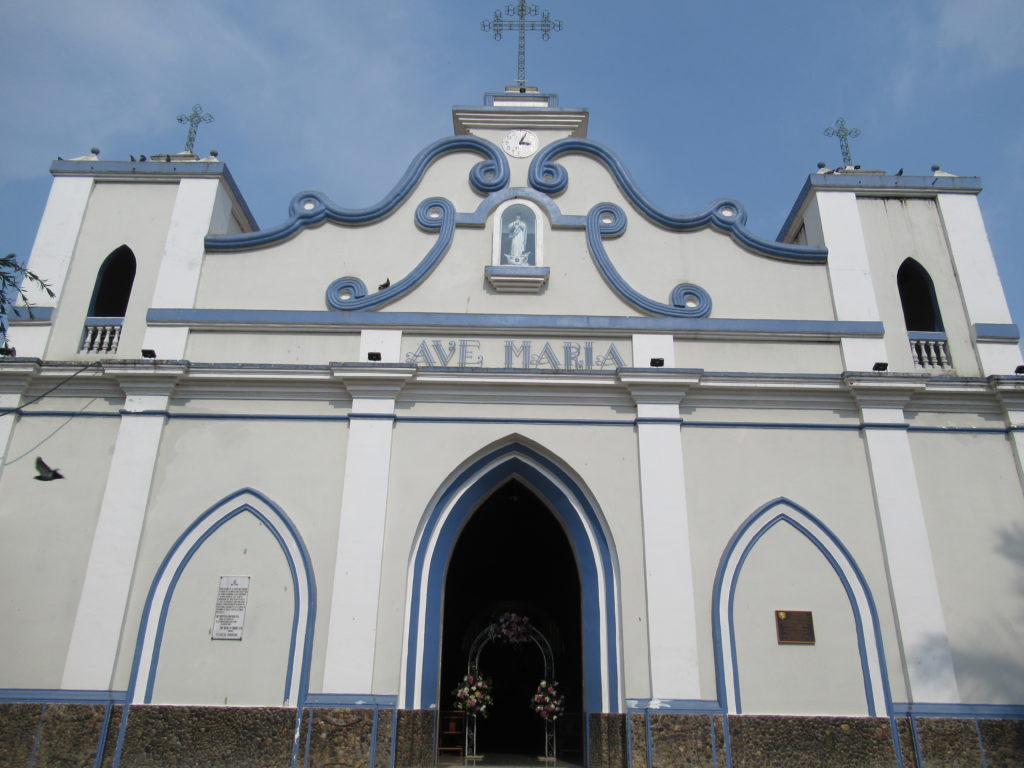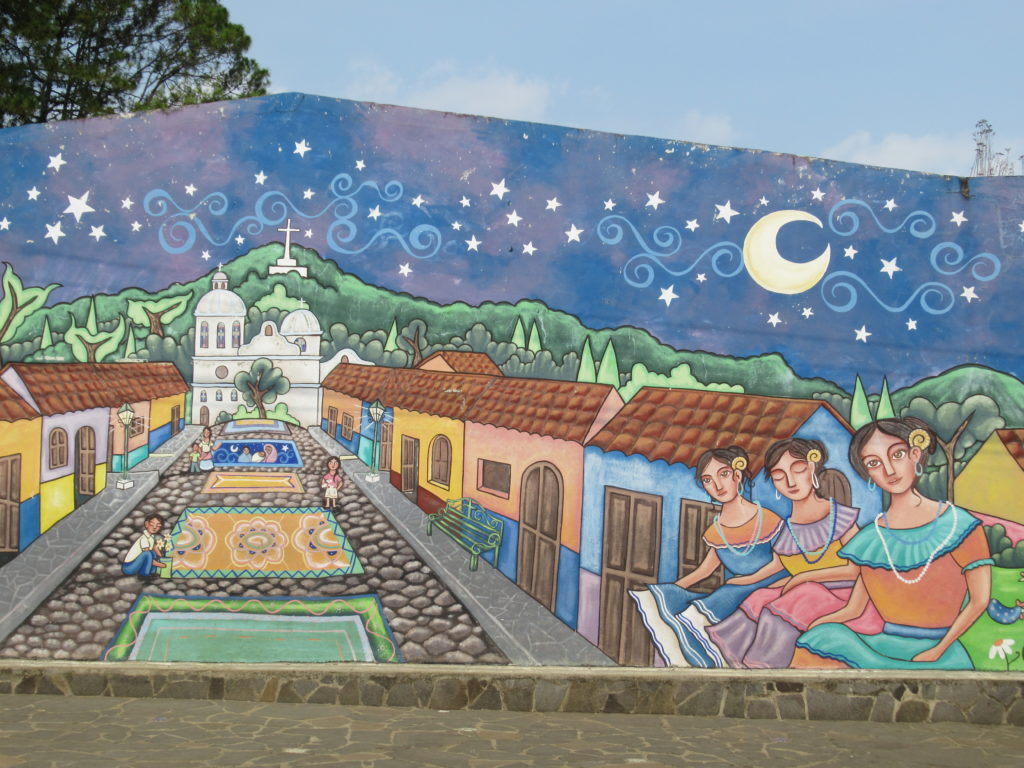 Before we knew it, it was time to head back. Although Ataco didn't really have any 'must-see' sights, it had been a great place for just strolling around.