At the edge of Jericó there is a big hill called 'Cerro Las Nubes' (Hill of the clouds). Where there is a hill, there is often a track up that hill… and in fact the top of Cerro Las Nubes used to be a popular picnic spot for locals. These days however it's a bit quiet – because there used to be a cable car to the top, which no longer operates. Yes, most people prefer not to haul their picnic for two hours up a steep track in the hot sun…
Looking online at how to get up there revealed a bit of disagreement about whether you needed a guide to find your way to the top. 'You need a guide, you will get lost, there is an area called 'the maze' that is impossible to find your way through' – said one description. 'A well-signposted trail to the top' – said another… hmmm..
Anyway, we asked in the tourst information office and they said it was easy to get up there – just follow the trail. So, off we went…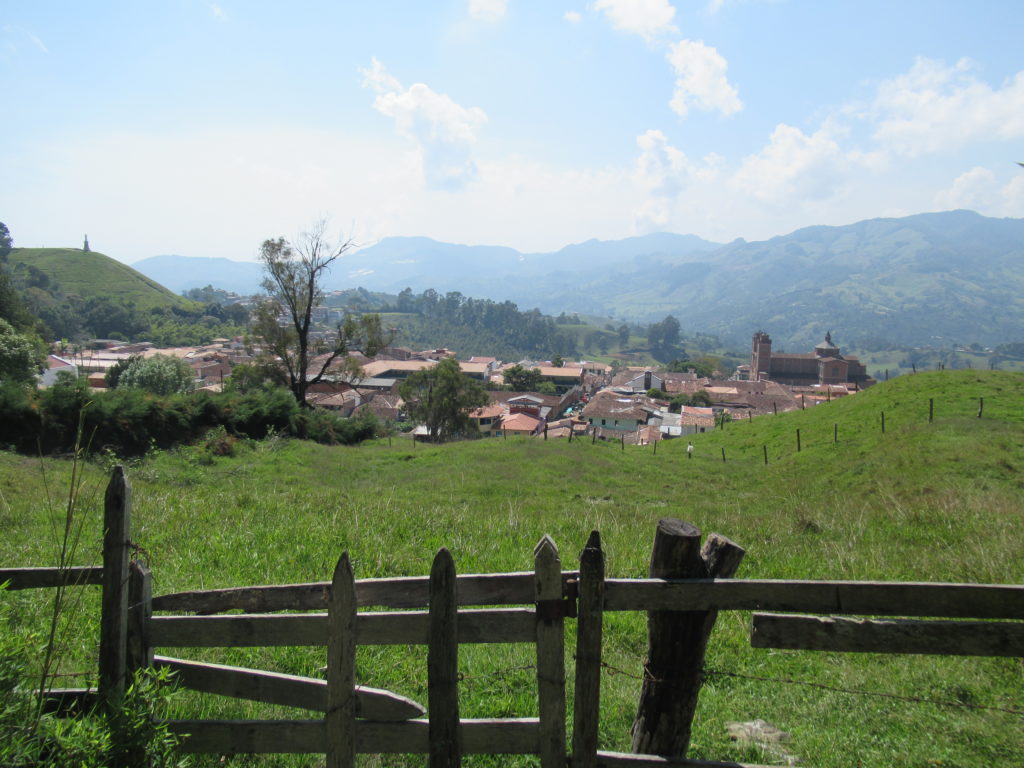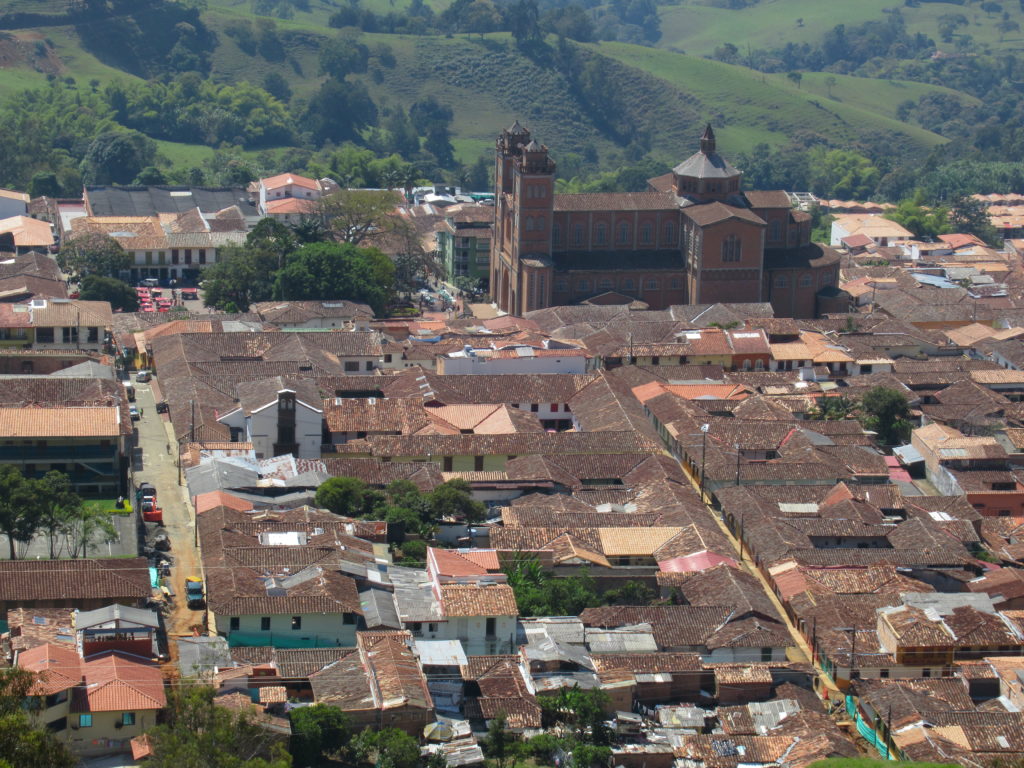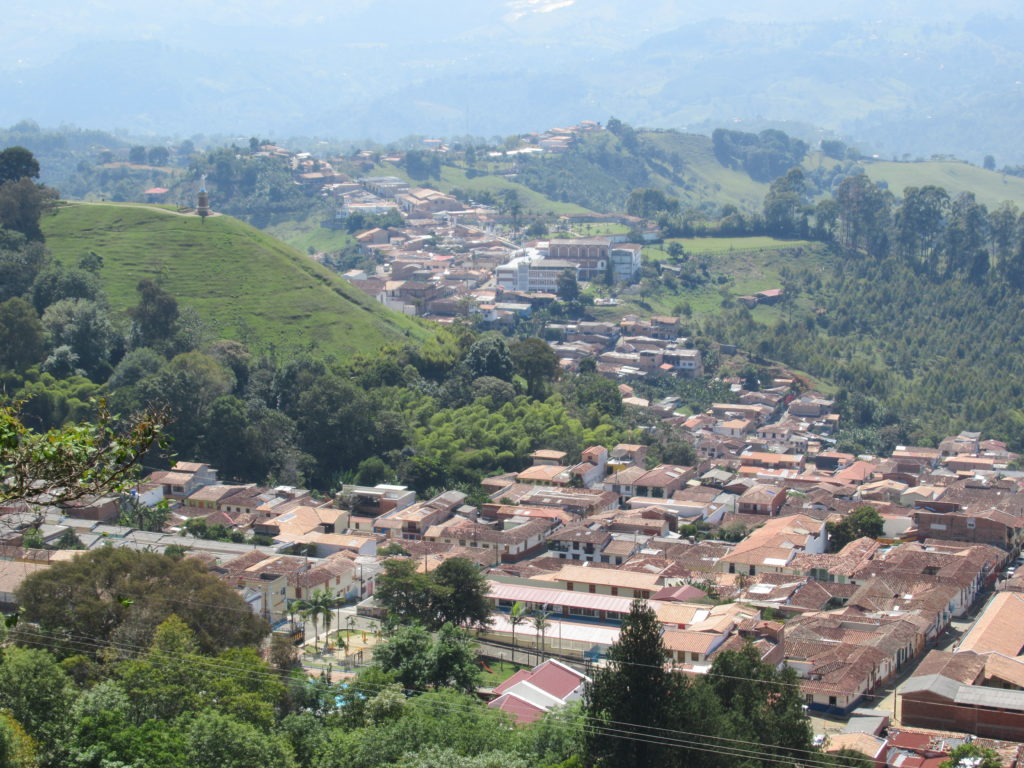 The walk up was fairly steep, but the traill was well-marked and we soon ended up at the first picnic place. At this point the trail sort of disintegrated and there was a huge grassy area with lots of picnic tables and trails leading off in various directions. It was deserted and we weren't sure if we were at the top – or even if there was a 'top'. So we wandered around for a while and then set off down a random trail that looked like it would give us some views of a ridge.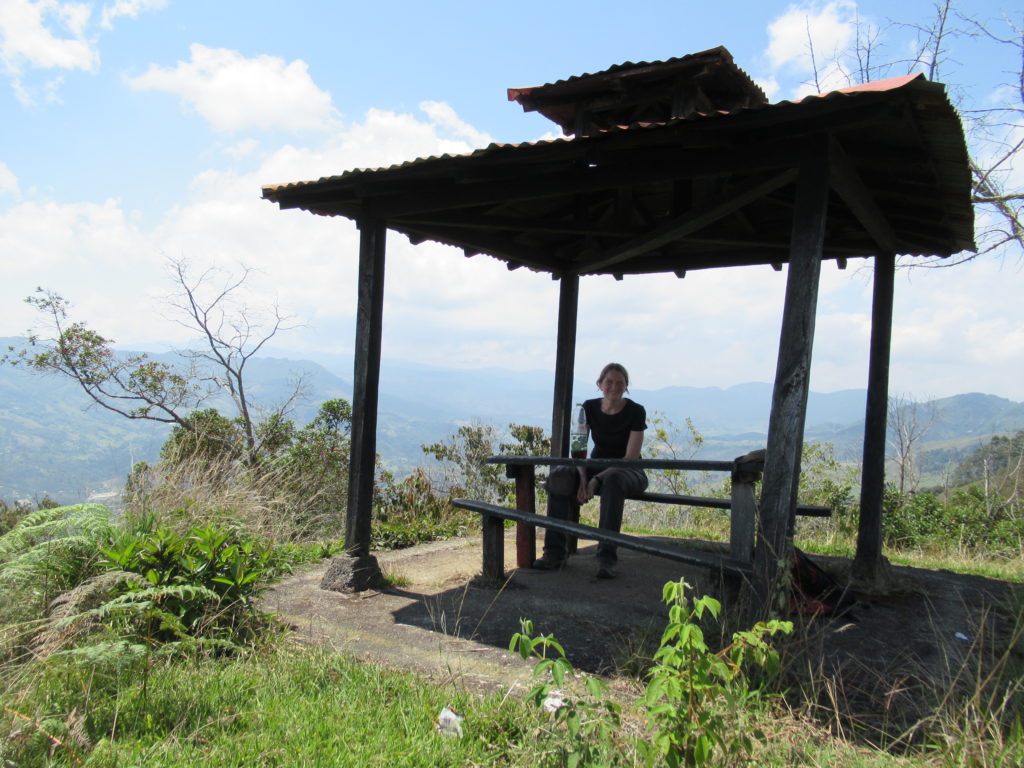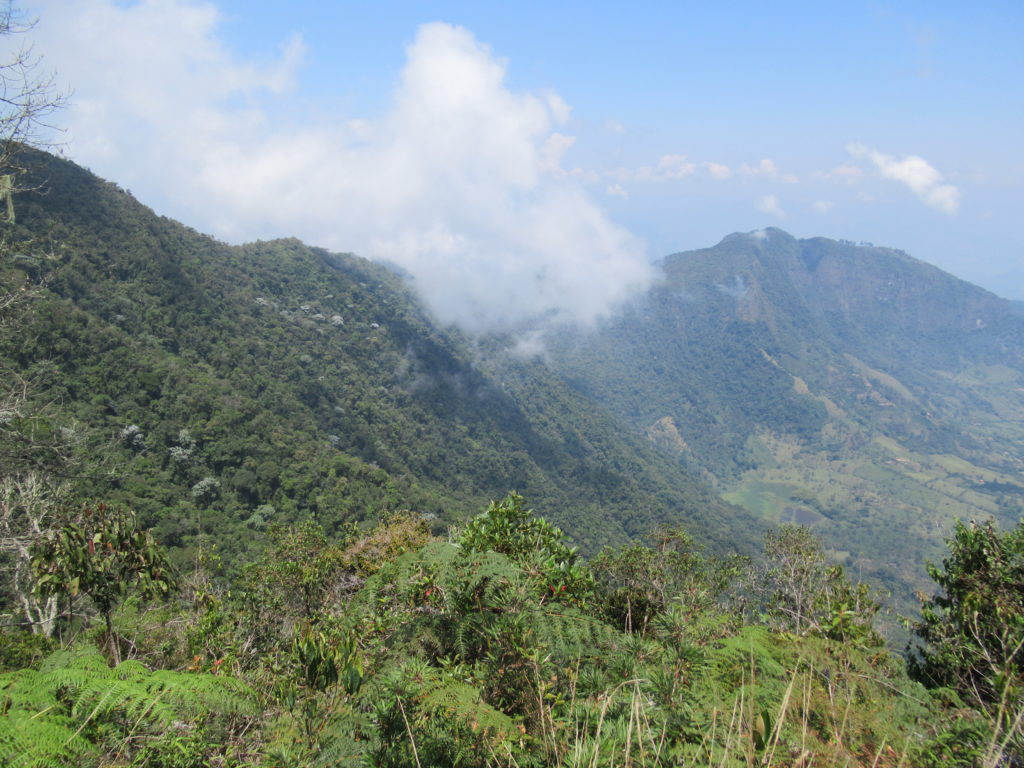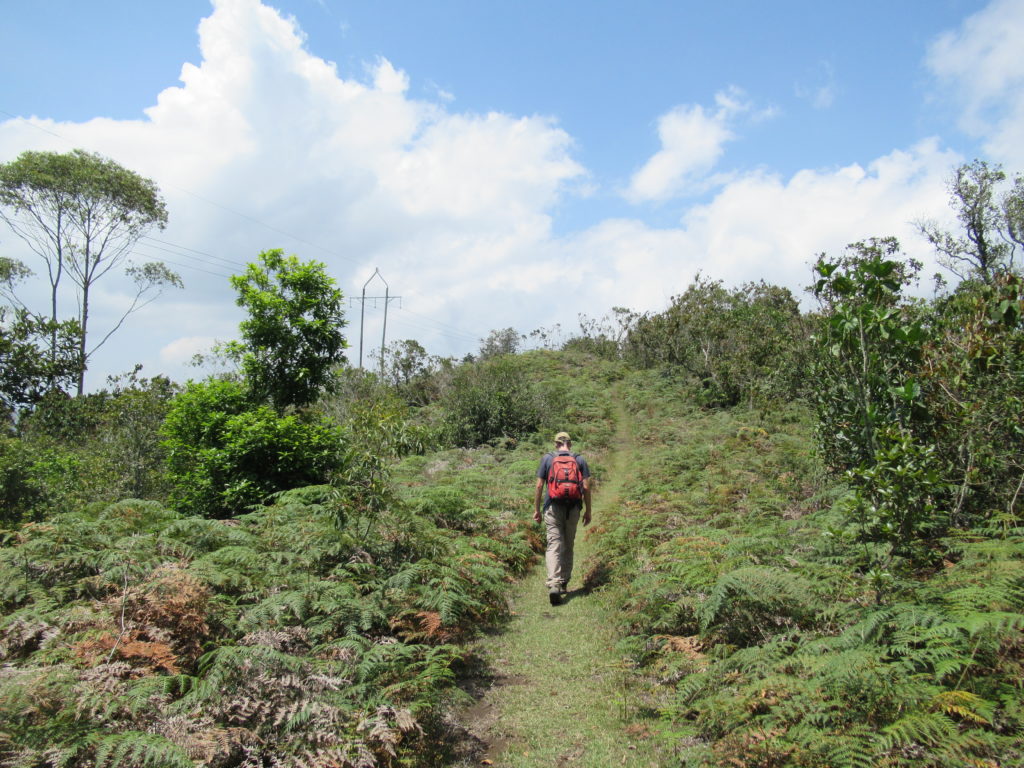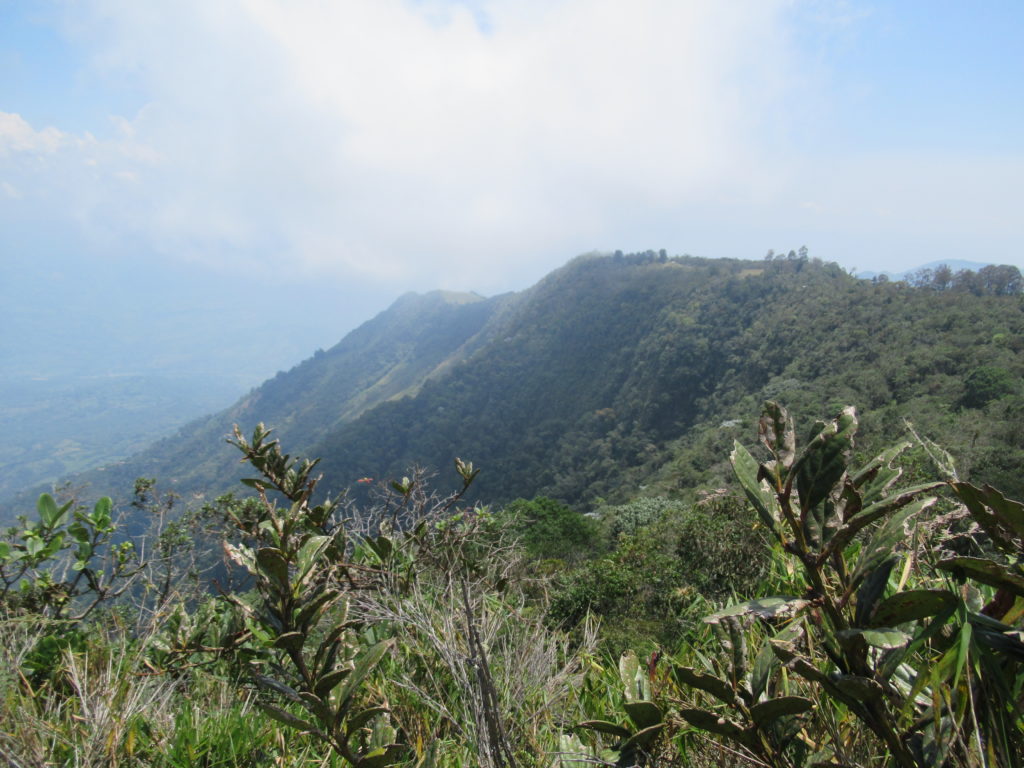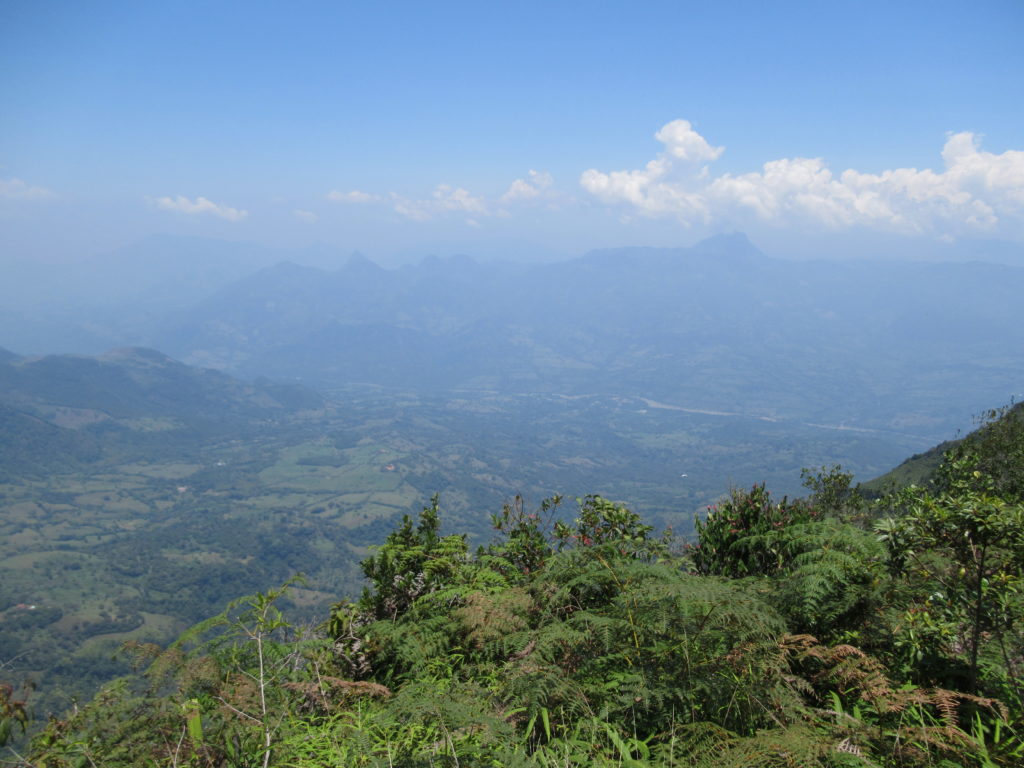 After a while we came to the conclusion that there was no official 'top', and so we set off in search of the abandonded cable car. Apparently after they built it they couldn't afford the cost of the maintenance to keep it running – so they just stopped running it and left it there. It was abandoned relatively recently (I'm not sure exacly when, but it was still running in 2014), and so it was still in a reasonable condition.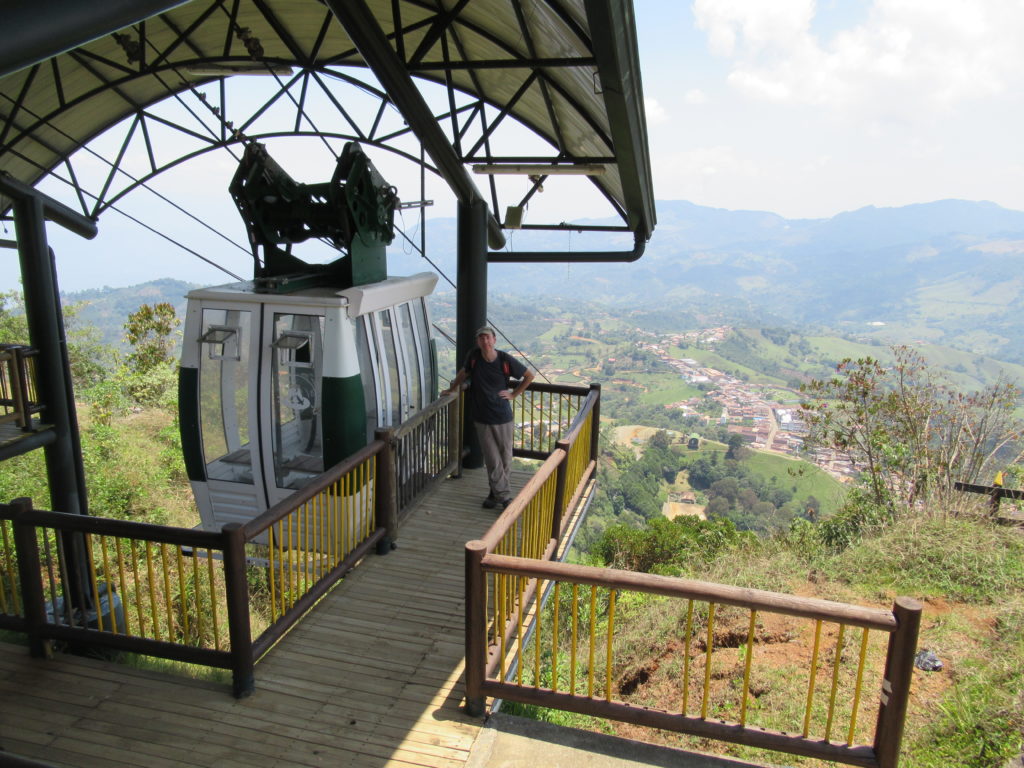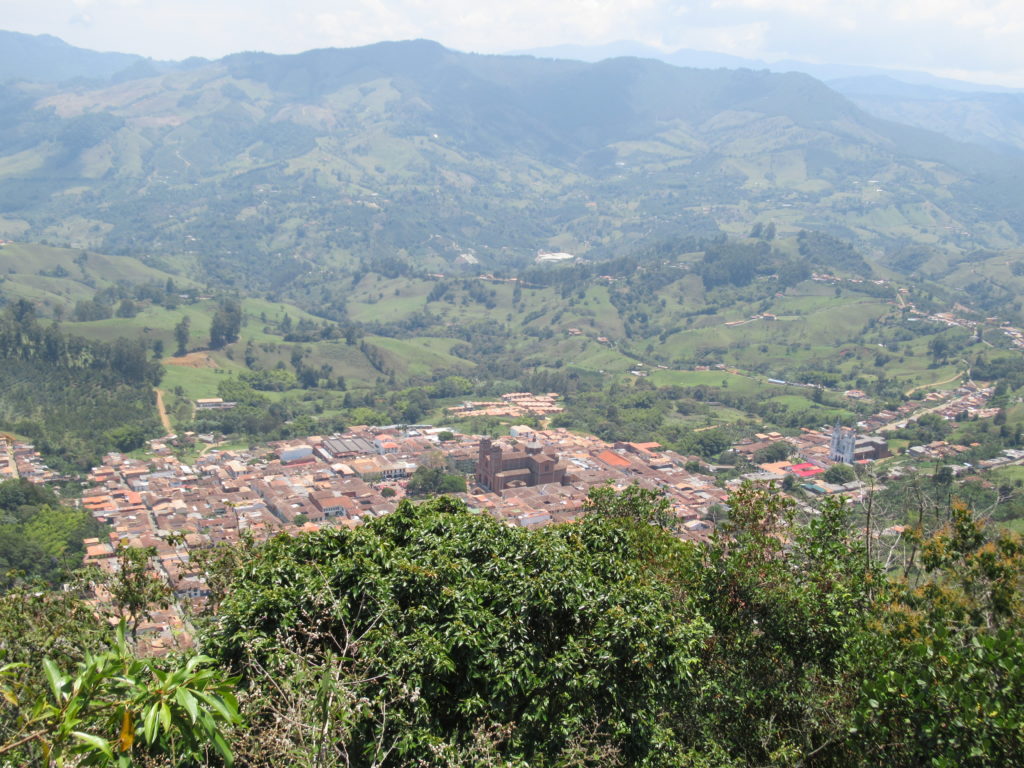 After exploring the abandoned cable car area, it was time to head back down. It had been a pleasant walk with good views over town and the surrounding ridges – and had only taken around four hours – we were back in time for lunch! 🙂