Crossing the 68°34′ W line of longtitude…
It was time for another border crossing! We were leaving Argentina behind and heading for Chile! However, this was a slightly unexciting border crossing for two reasons…
1) We had already crossed this border coming in the other direction in order to get to Ushuaia in the first place.
2) In previous border crossings we got to cross a river, a mountain range, and even one inside a town… but this time, we were merely crossing an arbritary invisible line that had been created in 1881 by Argentina and Chile after lots of arguing… now where is the excitement in that…?
So, we crossed back over the same border, and took the same ferry as when we came to Ushuaia – but instead of continuing north to Argentina, we headed east into Chile. So our journey was from Ushuaia, Argentina to Punta Arenas, Chile.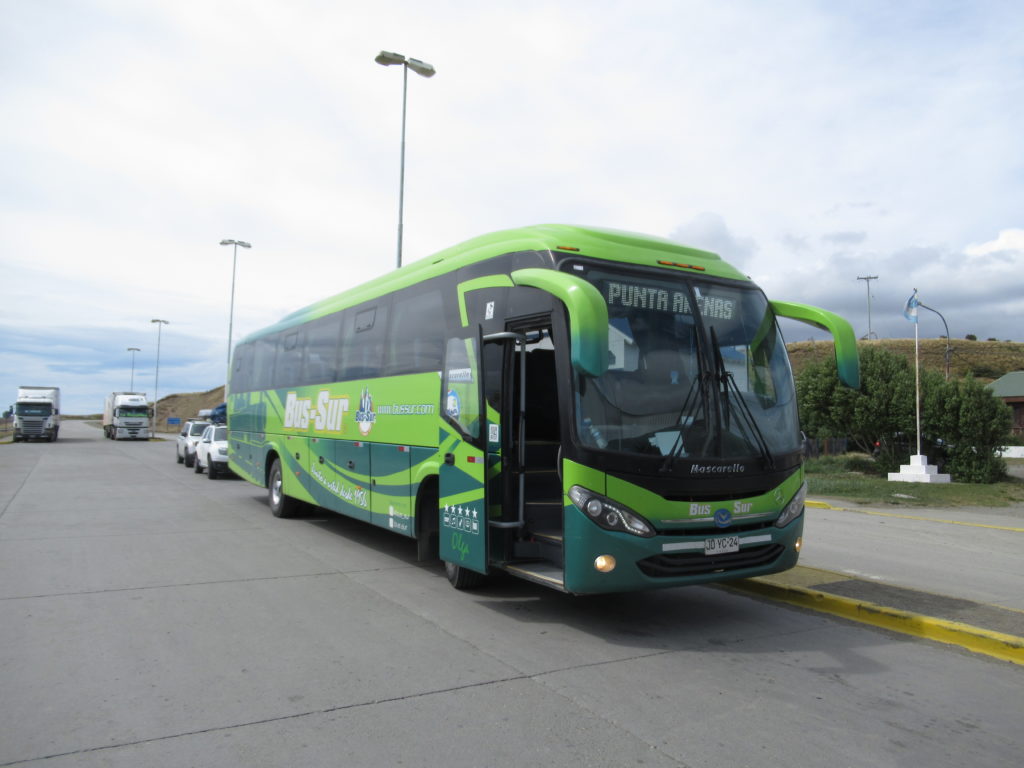 The main advantage of the journey in this direction, is that you can take sandwiches on the bus! 🙂 Not because you don't have to give up your food in this direction…… 🙂 …but because you get around 4 hours on the bus before you cross the border.. plenty of time to eat any contraband items before the border 🙂
The journey was pretty uneventful for a border crossing, and we EVEN ARRIVED ON TIME!! We congratulated Chilean bus drivers for keeping to their schedules, unlike the Argentinian ones… we will see if this holds true in the long term…….
There was a delay at the ferry crossing, as a ferry arrived and then left without letting us get on?!?! Even though it was only half-full… LOSERS… the crowd was booing and shrugging their shoulders….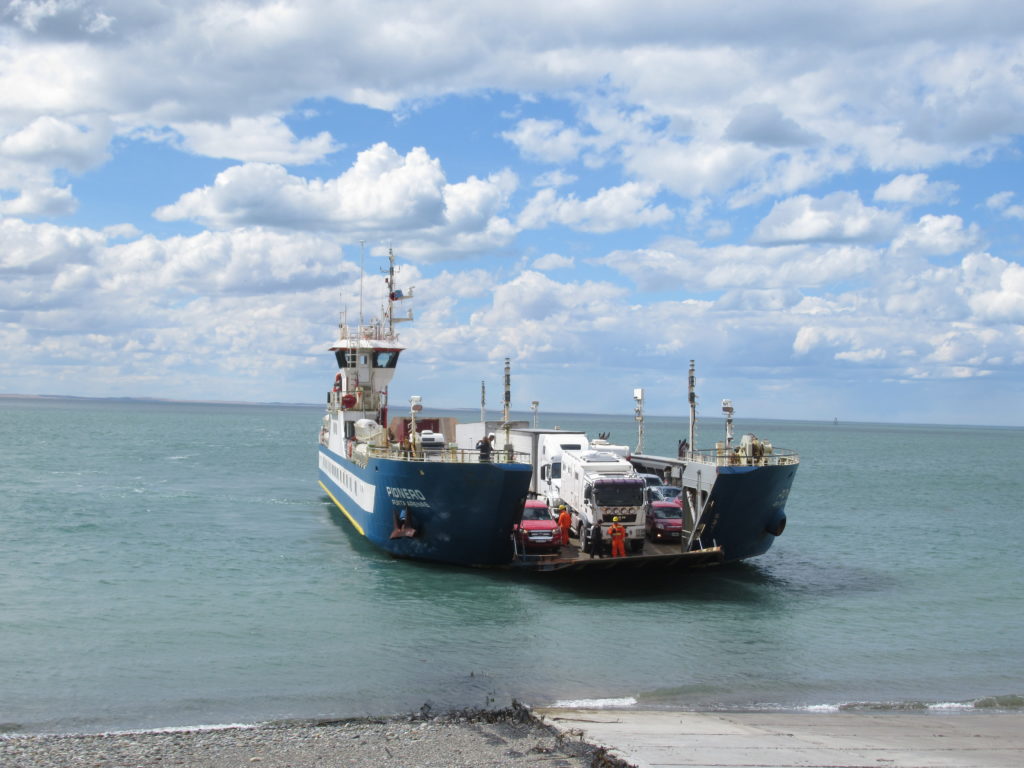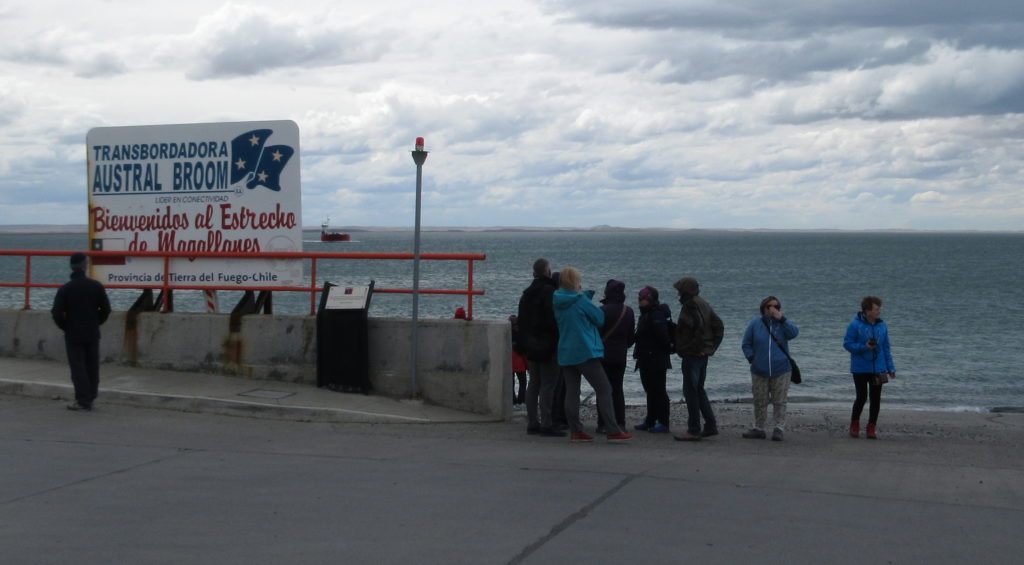 The weather was a bit better for this crossing, but no dolphins or penguins were spotted 🙁
After the ferry, it's only a couple of hours to Punta Arenas, and so the whole journey went very smoothly – taking from 8.15am to 7pm.
Chile here we come…..