Crossing the River Carchi
Yes, the famous river Carchi… no we had never heard of it either – but it forms part of the border between Ecuador and Colombia. There is a bridge across it called the Rumichaca bridge – this is the main border crossing between Ecuador and Colombia – it is on the main highway between the two countries.
For this border crossing we had no easy direct bus that would wait for us along the way – no, we had to do this one in several stages. Our starting point was Otavalo, Ecuador – and we would finish in Ipiales, Colombia.
First of all we had to take a short bus ride of around 45 minutes to Ibarra – where we could change buses and go to Tulcán, which is the last town on the Ecuadorian side of the border. This was pretty straightforward and we arrived at Tulcán bus station at around 1.30pm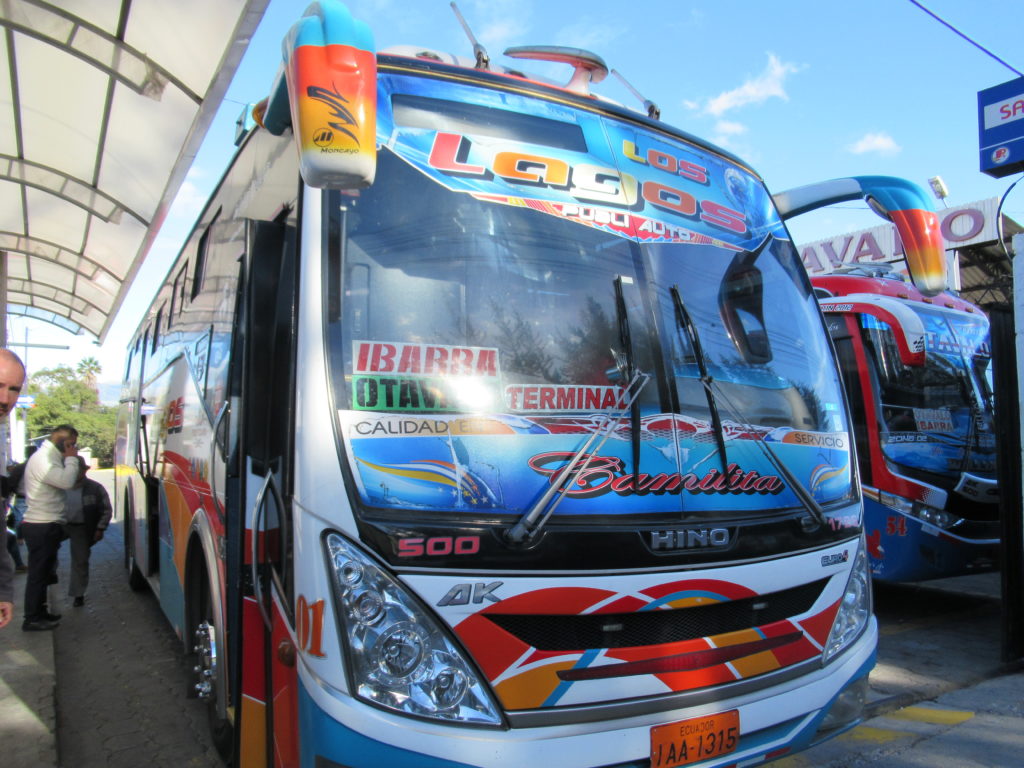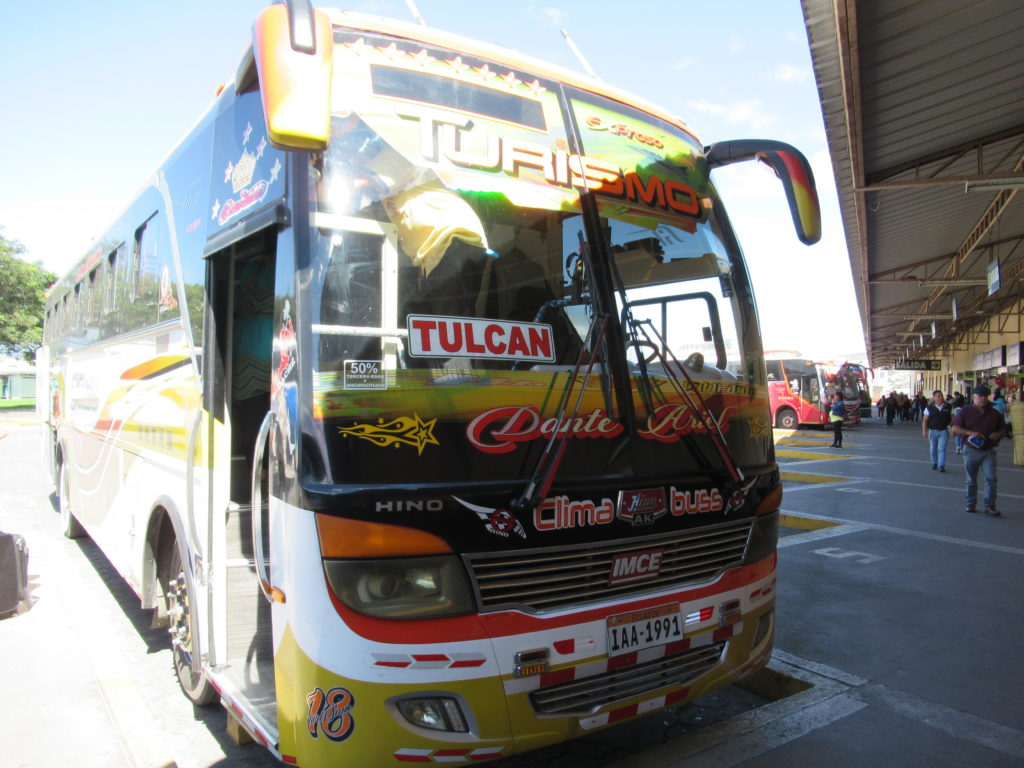 The next step was to eat some snacks and change money. The eating snacks part was easy 🙂 However, changing money was a pain – there was only one place at the bus station to change money – a man behind a desk in an otherwise totally empty room?! He had a calculator and a pile of money in front of him. He offered a terrible rate… we decided to see if we could get a better rate at the border.
So, off we went to the border – which was a short taxi ride away. We arrived at the bridge, and the first stage was to get stamped out of Ecuador. This didn't take very long, and we were soon on our way again. This meant walking across the bridge, and then getting stamped into Colombia by Colombian immigration.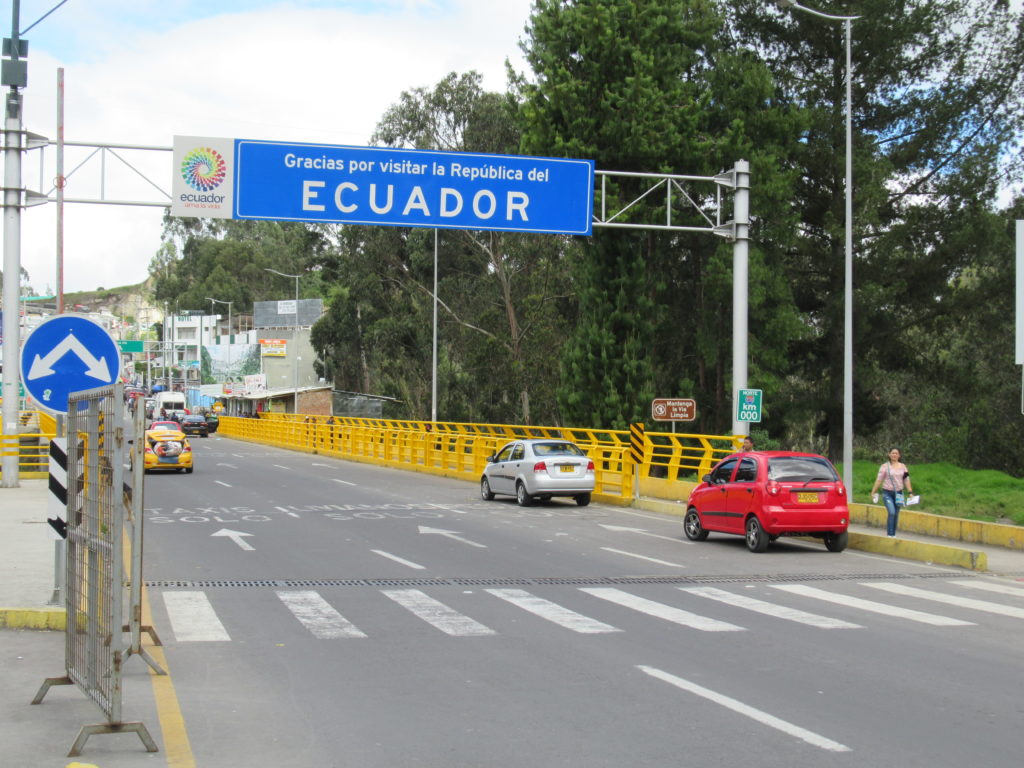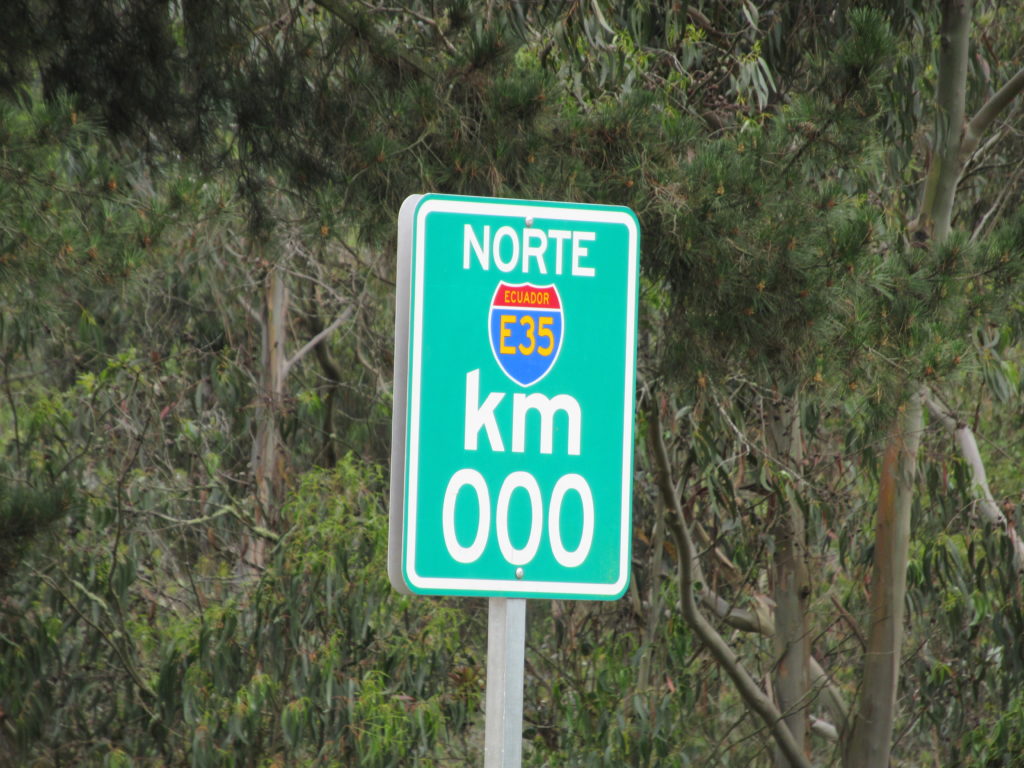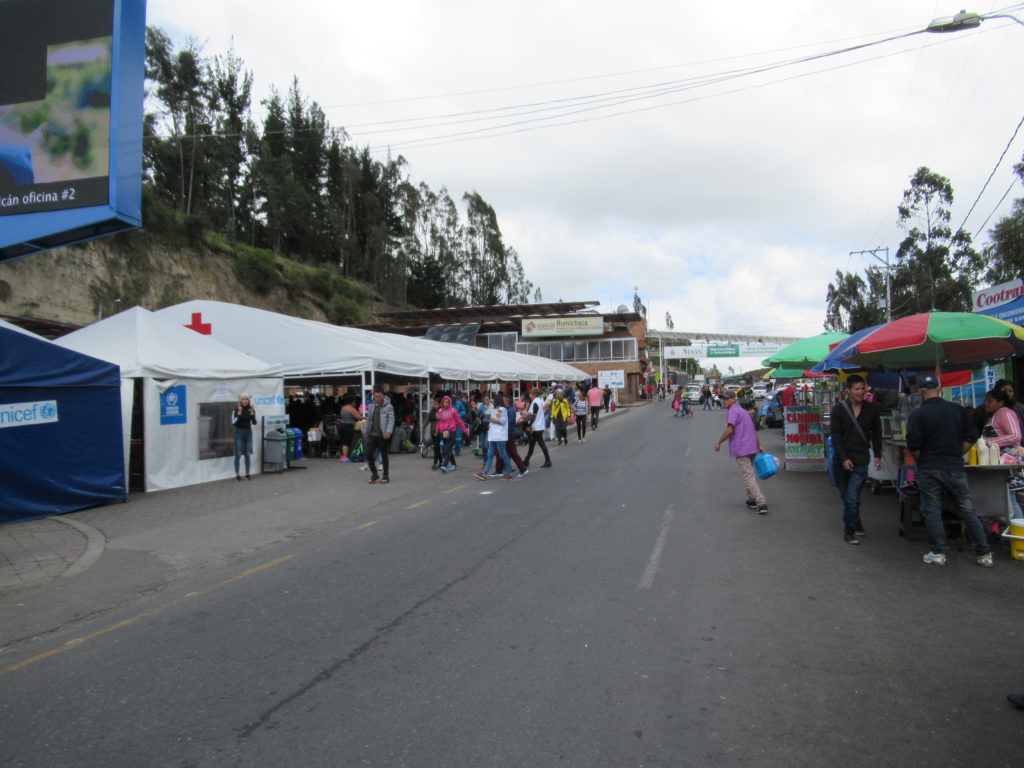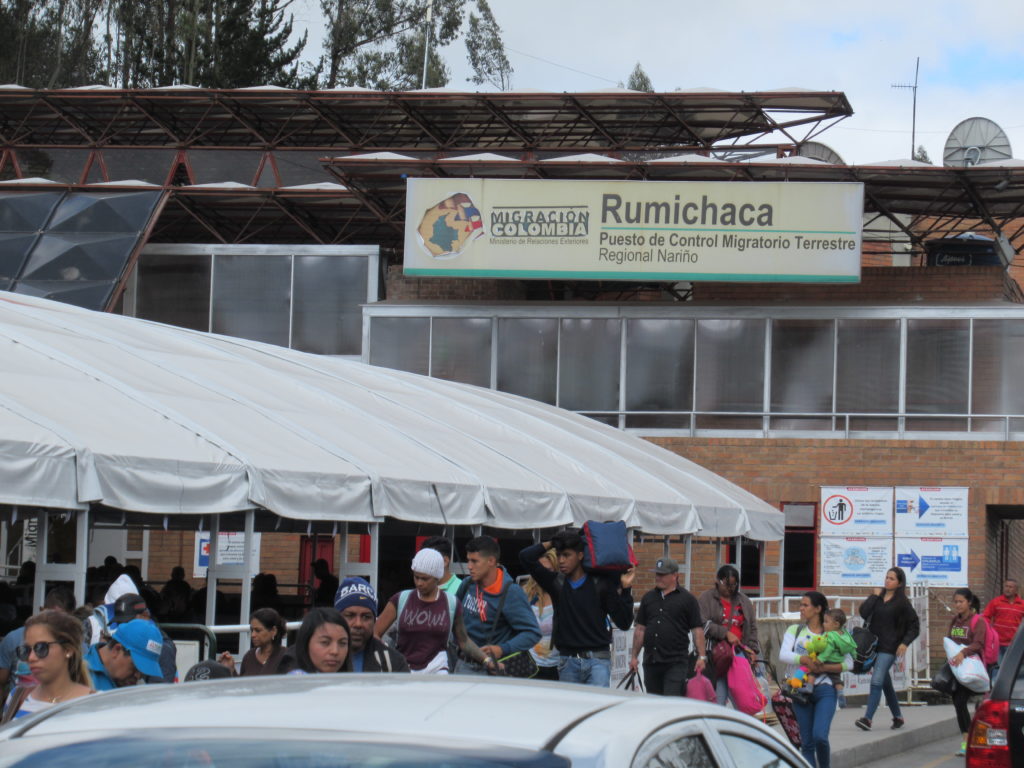 The Colombian side of the border was VERY busy. We had met and seen many Venezuelans throughout South America – working in hostals, working in restaurants, busking, asking for money at traffic lights…. the further north that we went, the more Venezuelans we encountered. It was very sad to see so many people who had been forced to pack up everything that they owned and leave Venezuela to look for work. At the border there were around a thousand Venezuelans waiting to get into Ecuador. There was a separate line set aside for Venezuelans, and the Red Cross were there providing assistance. It would be a very long wait for them to get processed.
For everybody else – including us – there was a line for entering Colombia, and a line for exiting Colombia. The lines were moving VERY slowly – but it was hard to feel frustrated when you could see the plight of all the Venezuelans. In the end, it took around an hour for us to get stamped into Colombia.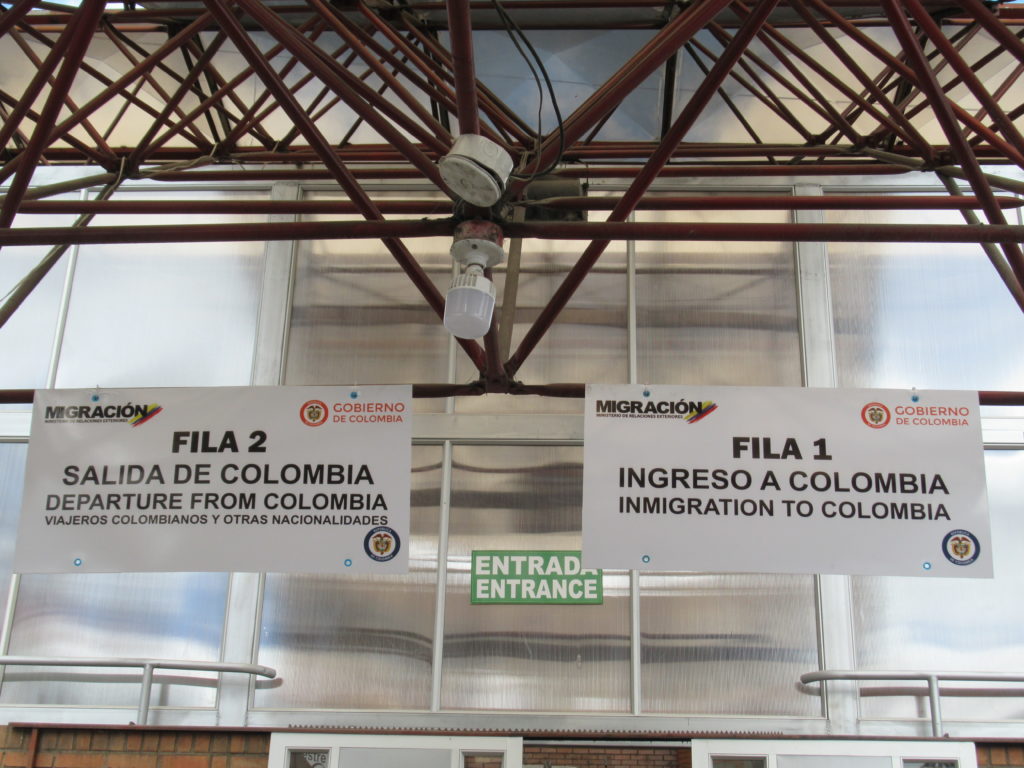 Once we were processed, all we had to do then was catch a taxi to Ipiales – the first town on the Colombian side, and only 15 minutes away. It had been a slightly more difficult and time-consuming border crossing than usual – but still nothing to really complain about. We had made it to Colombia!