Campeche was a city that we REALLY liked! After Mérida it felt very peaceful and untouristy, and we had a great time wandering around and looking at all the old buildings in the city. The old city walls are still intact, and some of them are accessible via staircases that take you up on top of them where you can have a bit of a walk around. Armed with our city map we set about doing a circuit of the old town and trying to get on top of whatever walls we were allowed to!
San Francisco de Campeche – as it is more formally known – was declared a World Heritage site in 1999 on account of how well preserved the walled city is, and at every turn there was something to look at.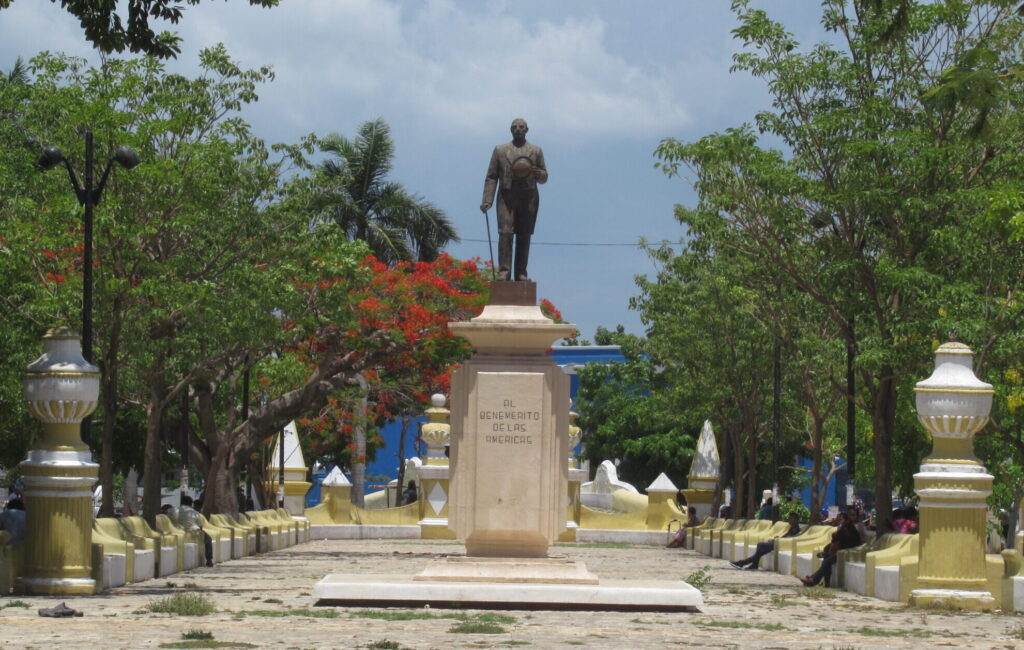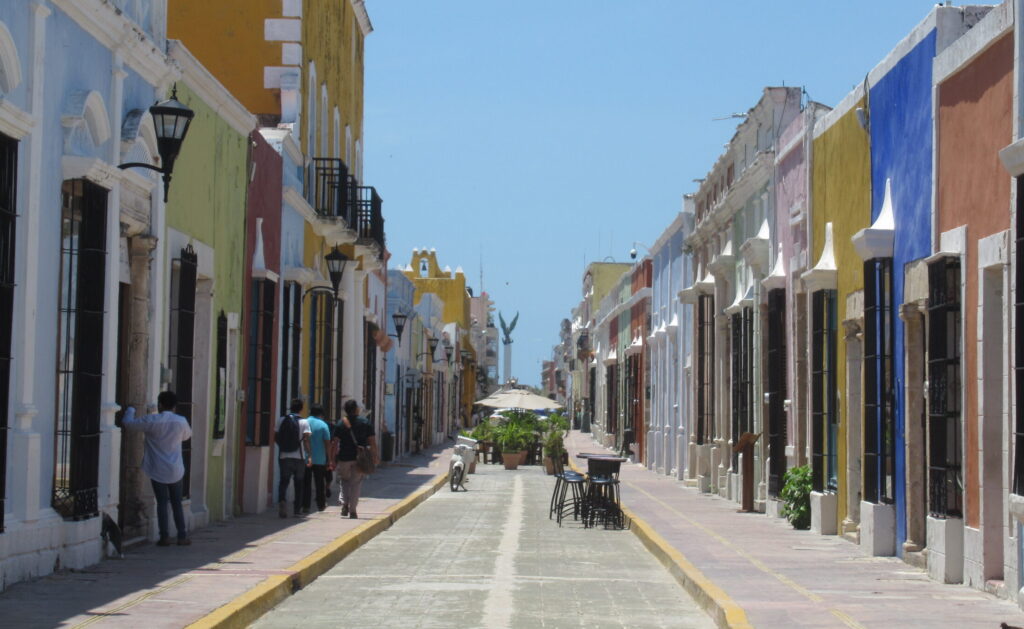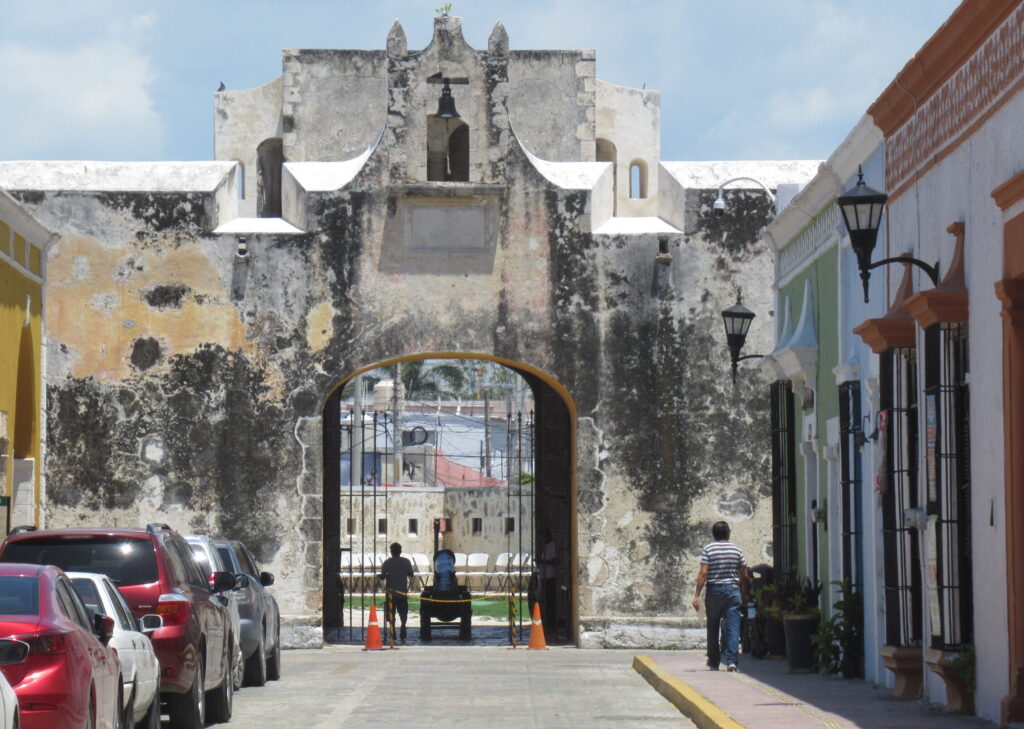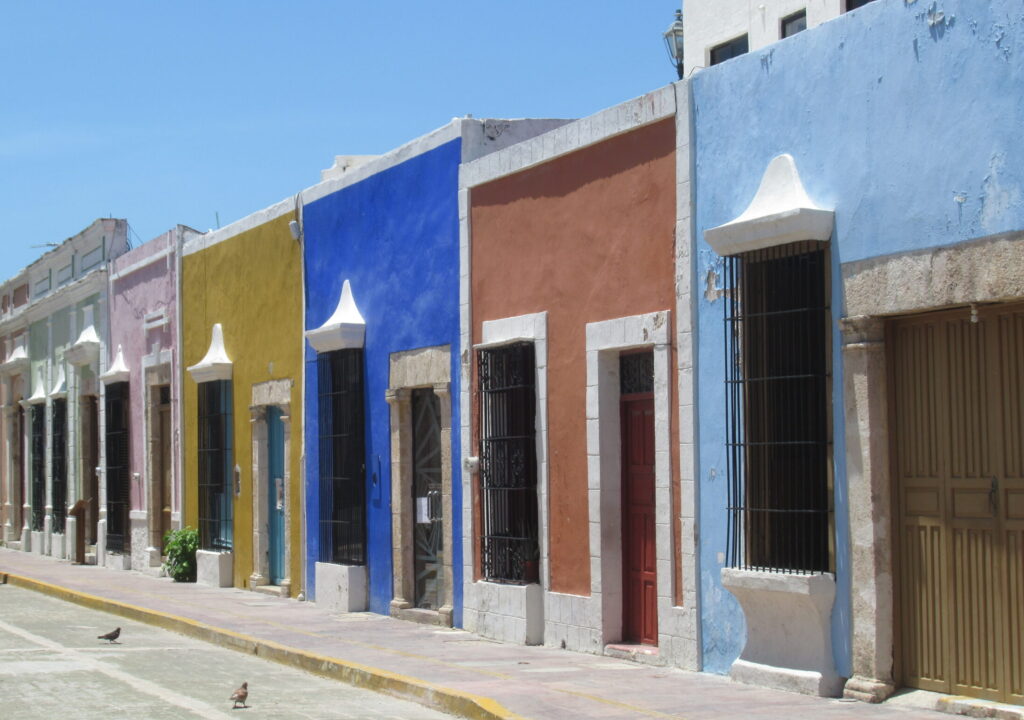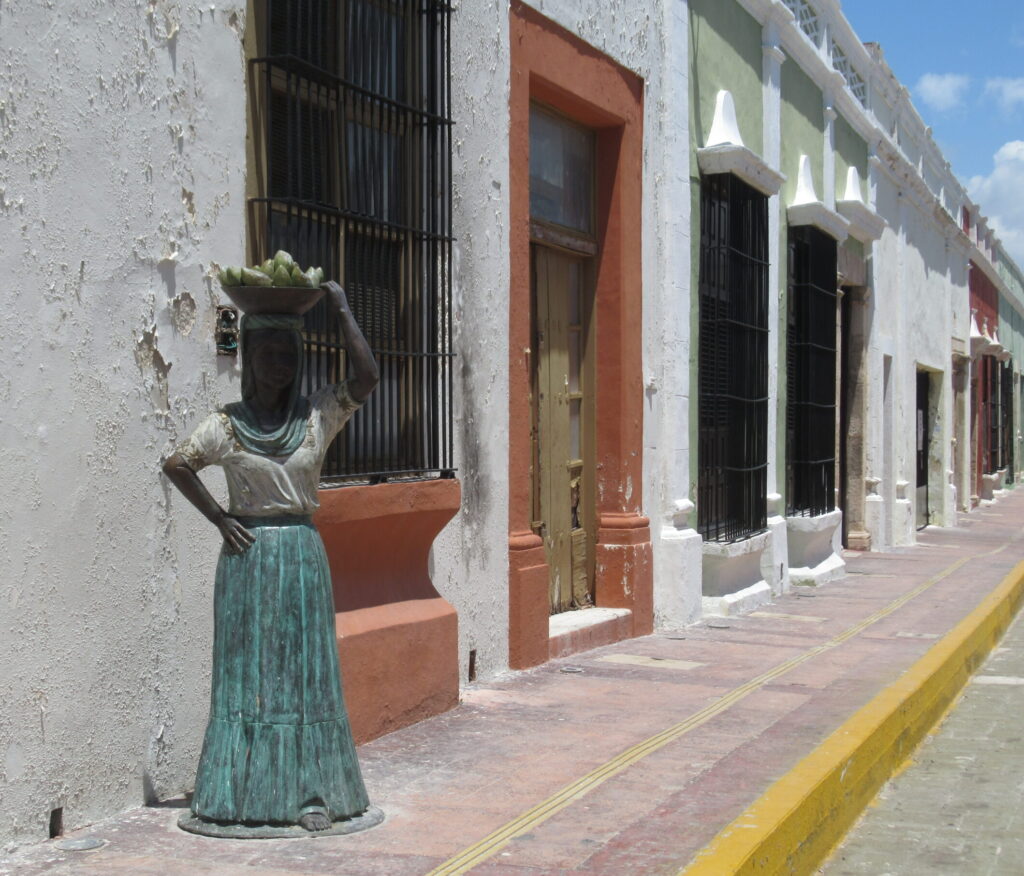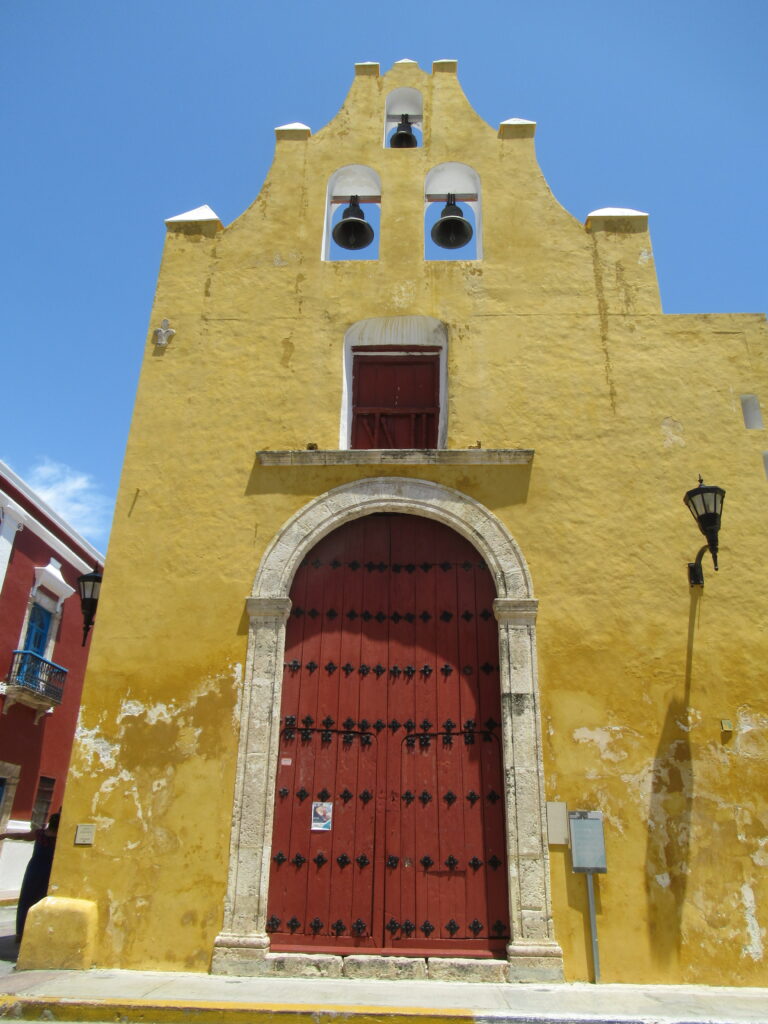 Most of the modern city of Campeche is found outside the old city walls – and there was plenty of interesting things to see when exploring out there as well.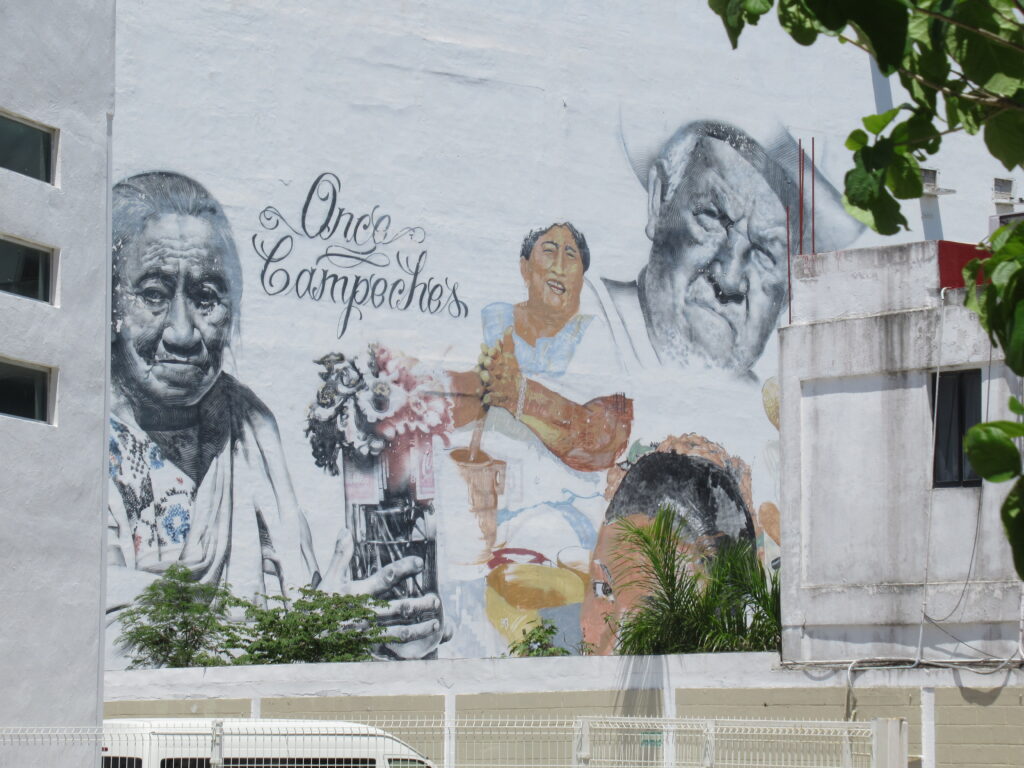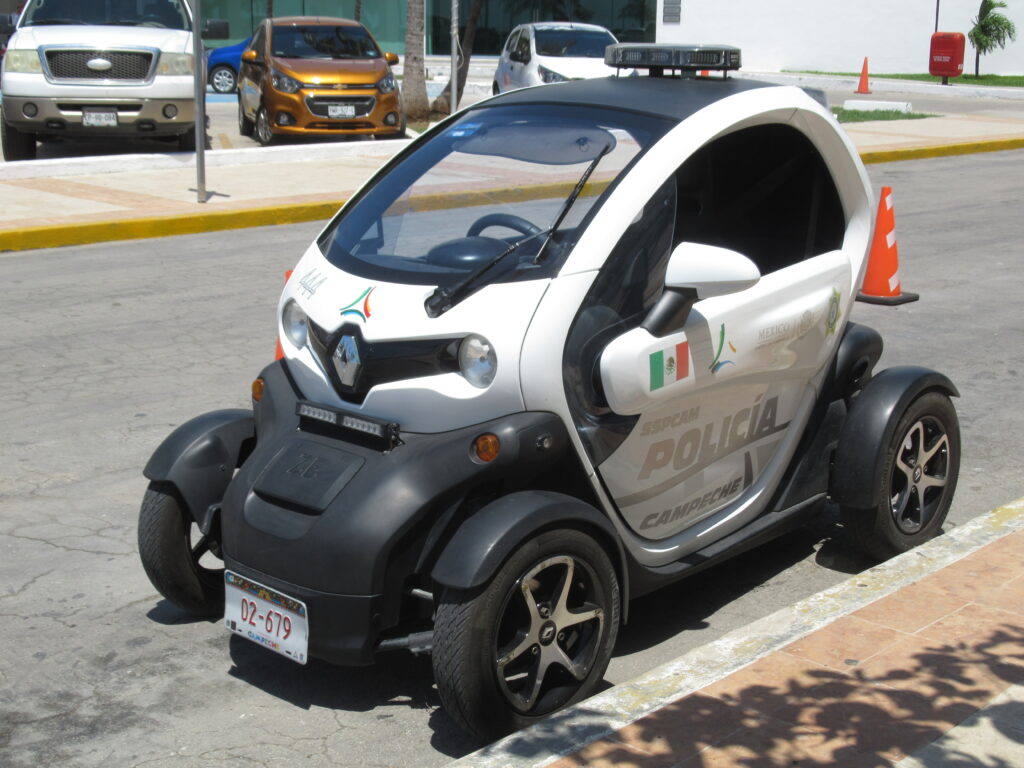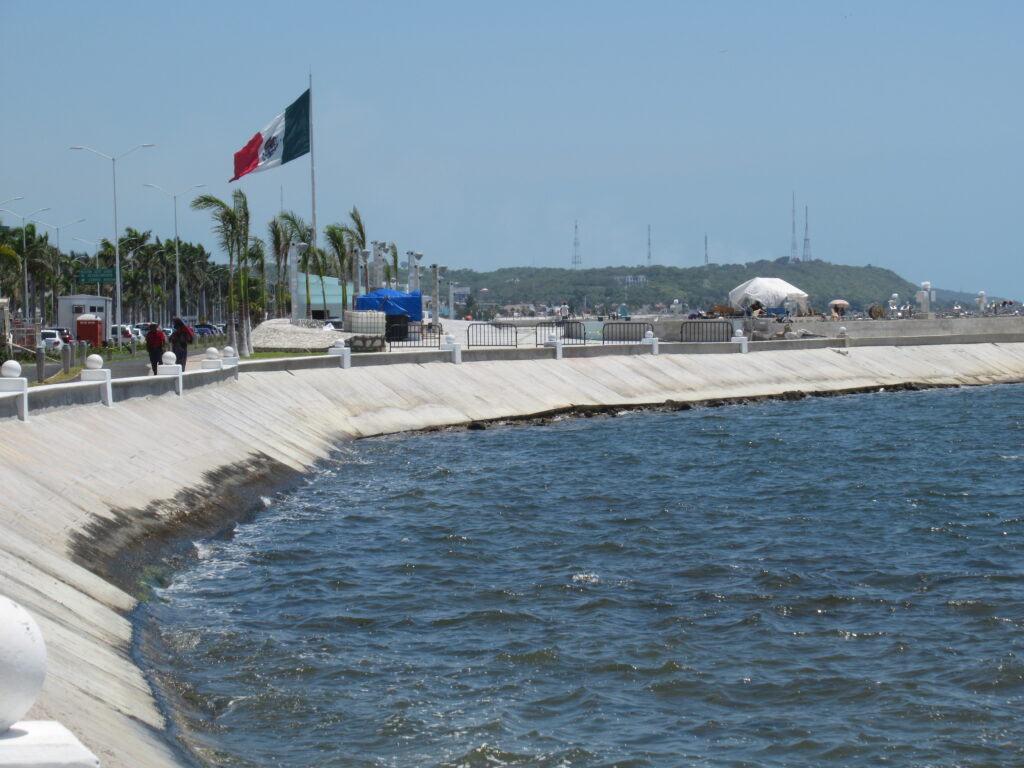 Of course it wasn't too long before we found the all important sacred plastic letters…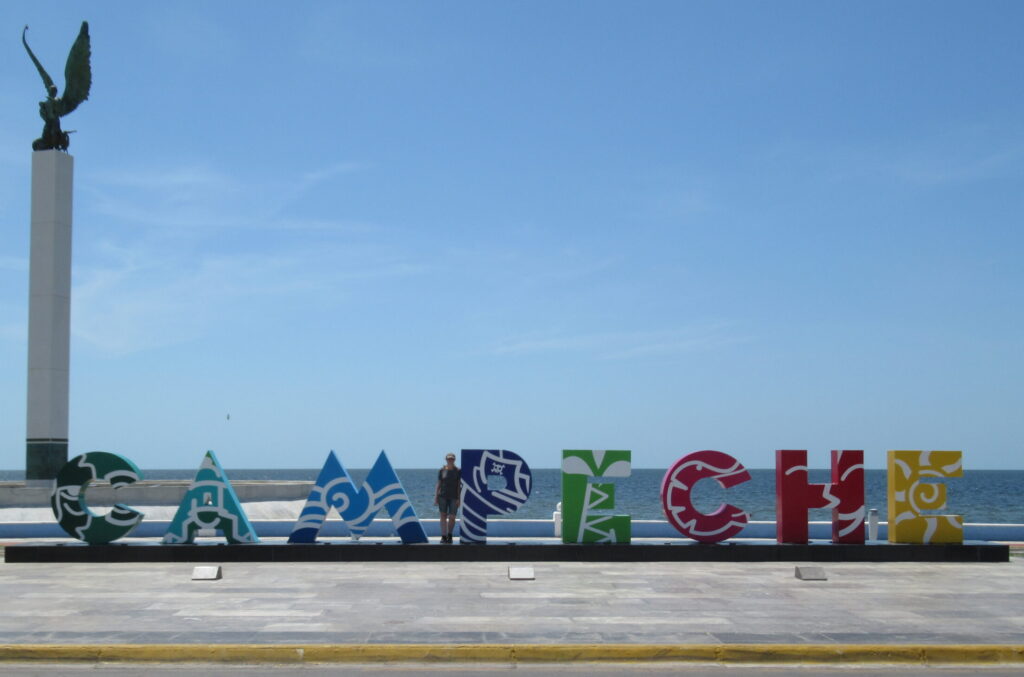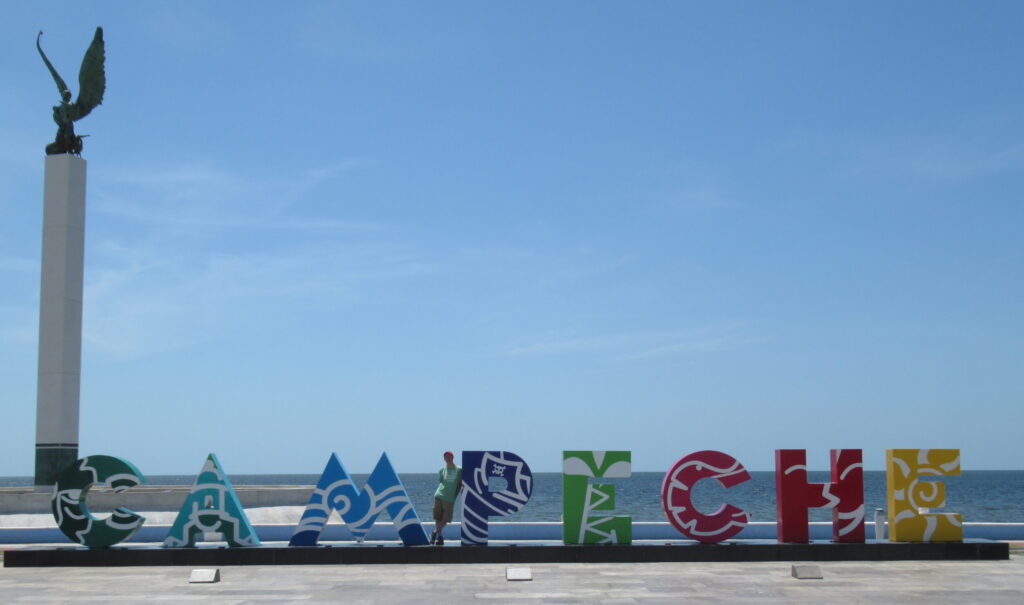 After lunch and the excitement of the plastic letters it was time to get on top of the city walls! This of course means more tourist photos…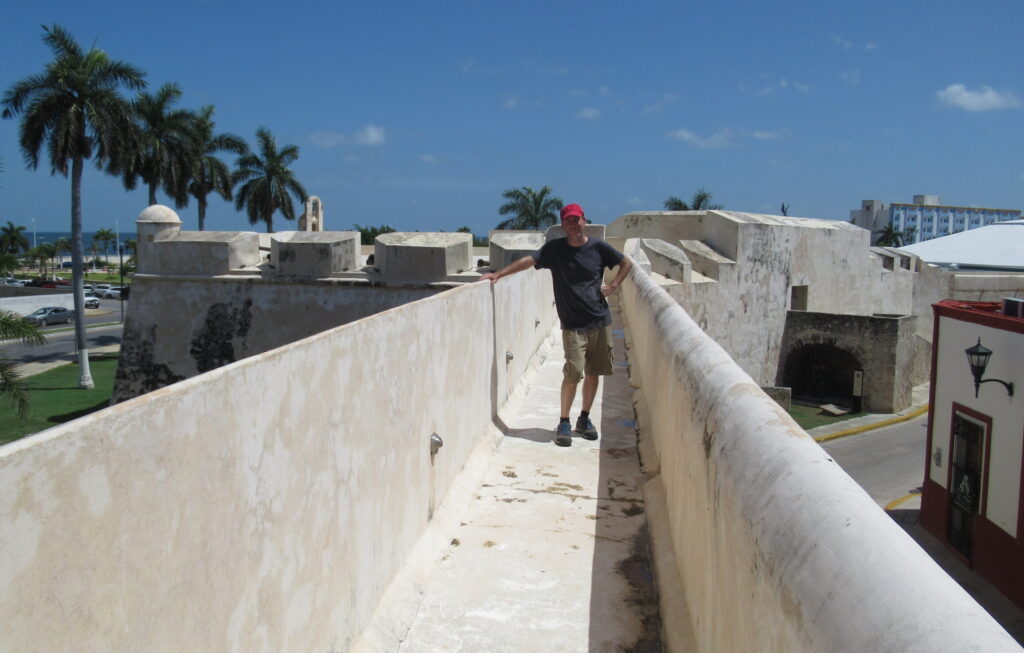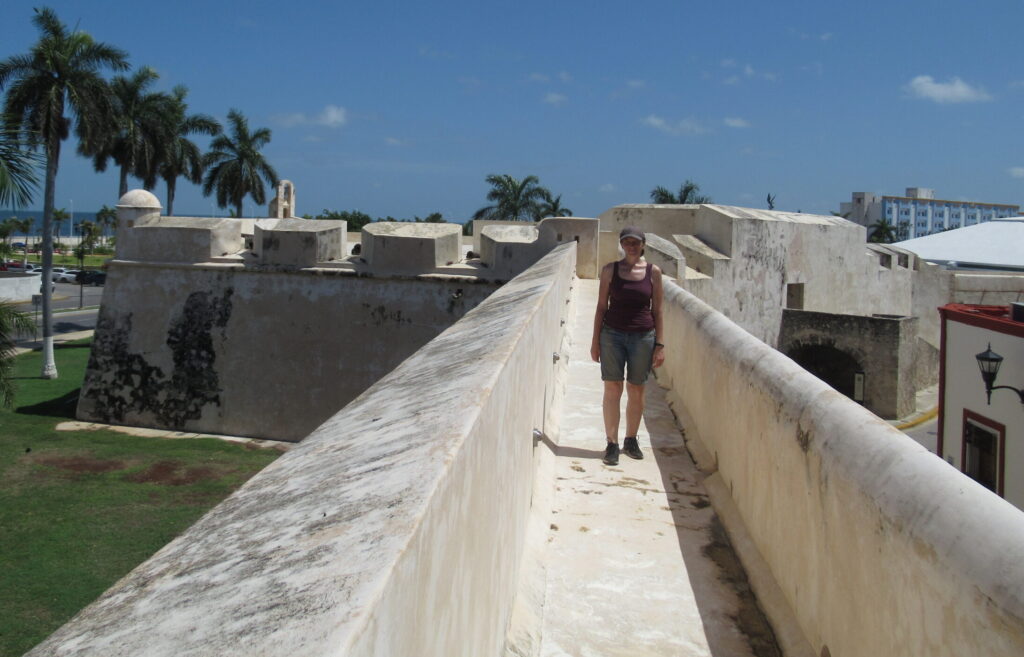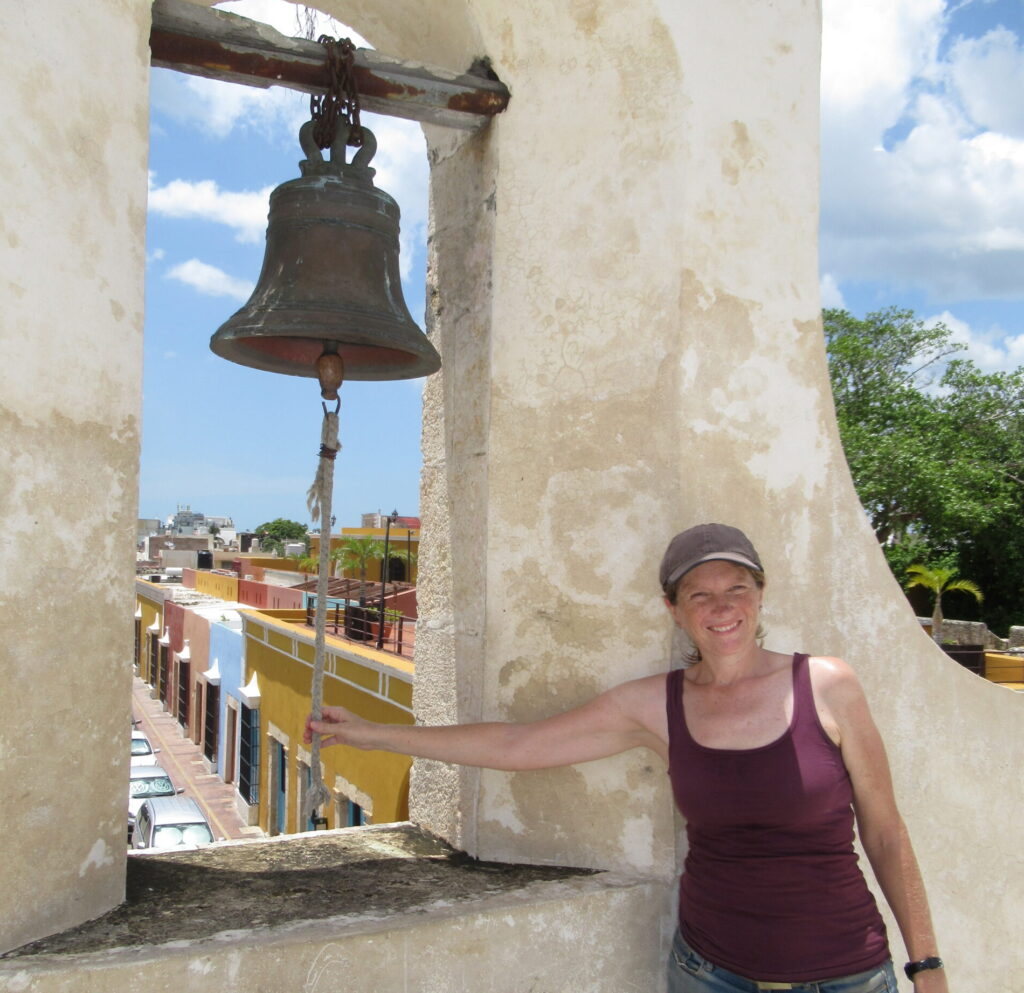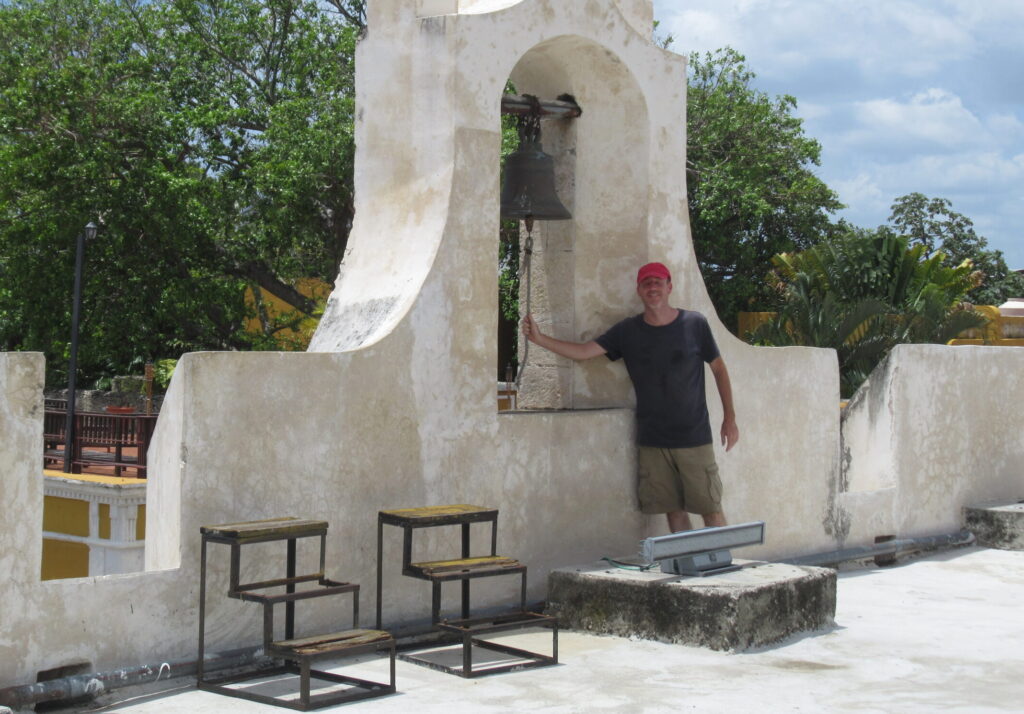 There were some good views from the top of the walls, so we also took some non-tourist pics as we walked around on the various sections of city wall.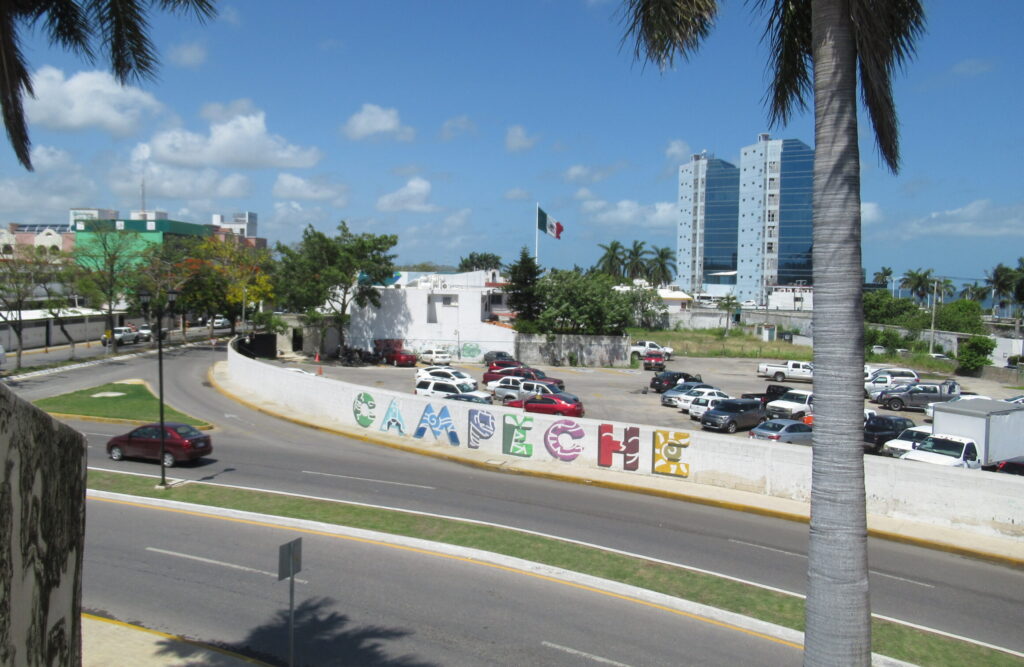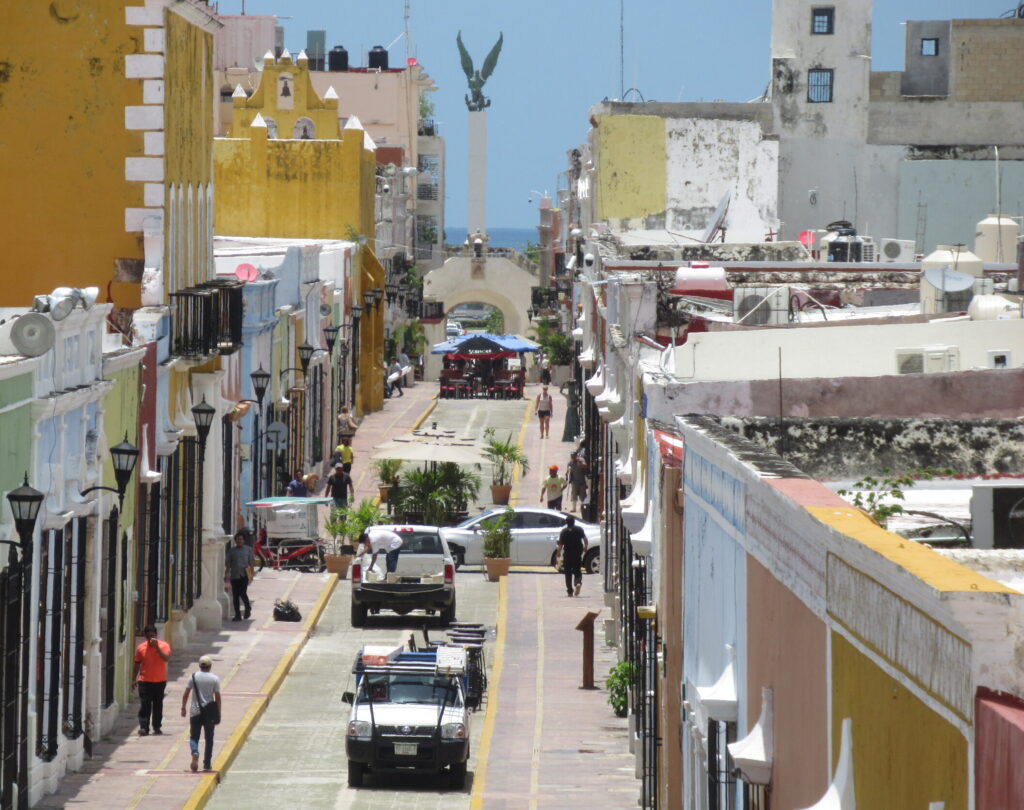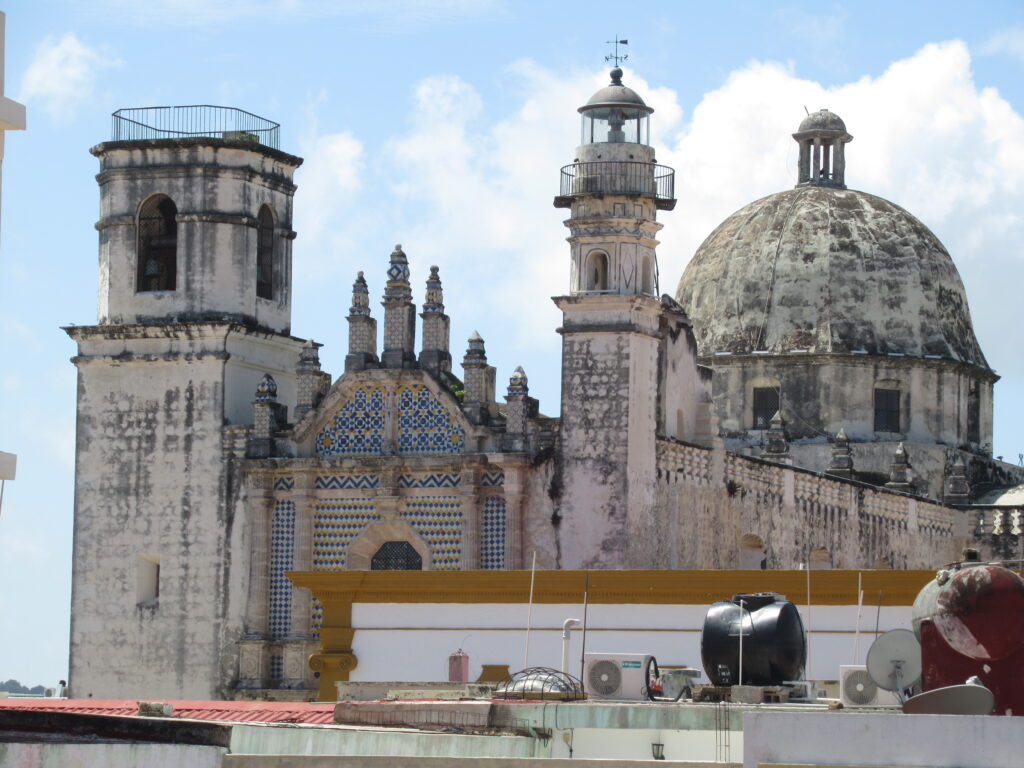 Back on the ground we checked out a few more buildings before heading for the most important destination of the day…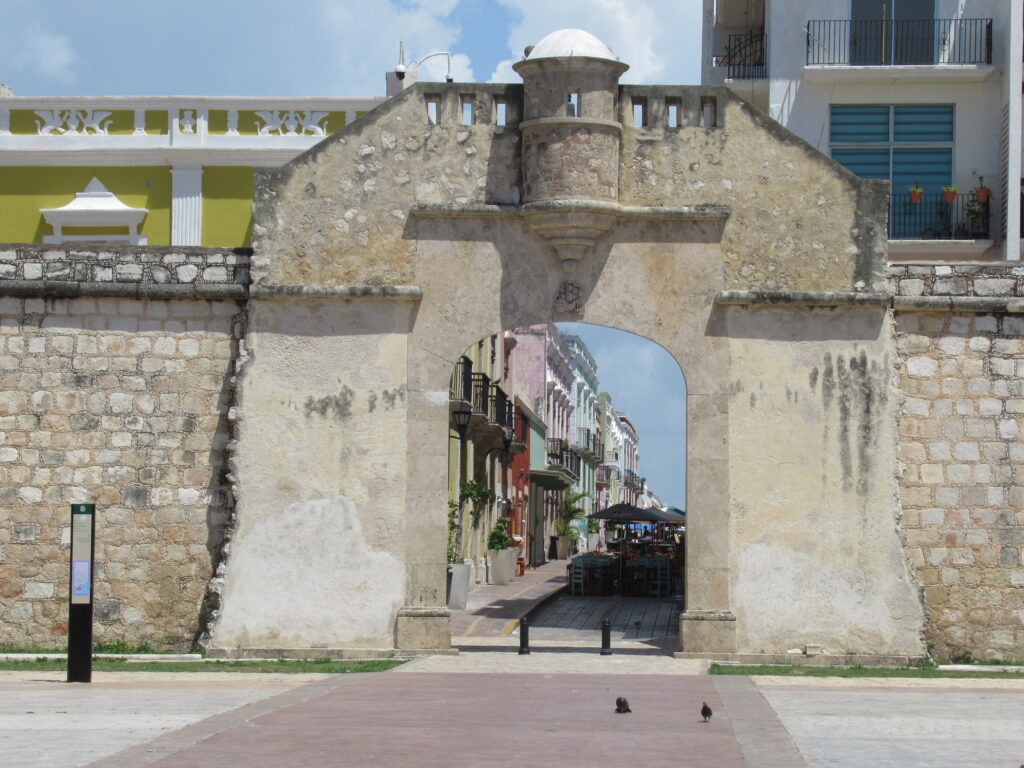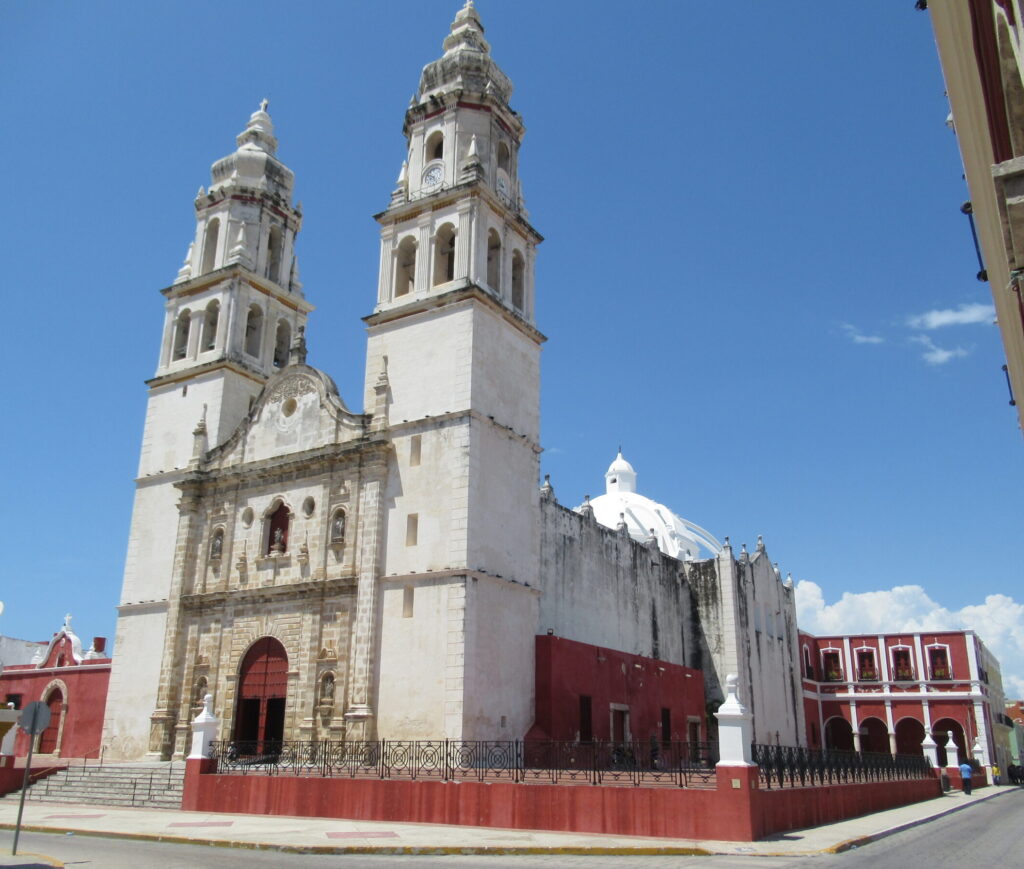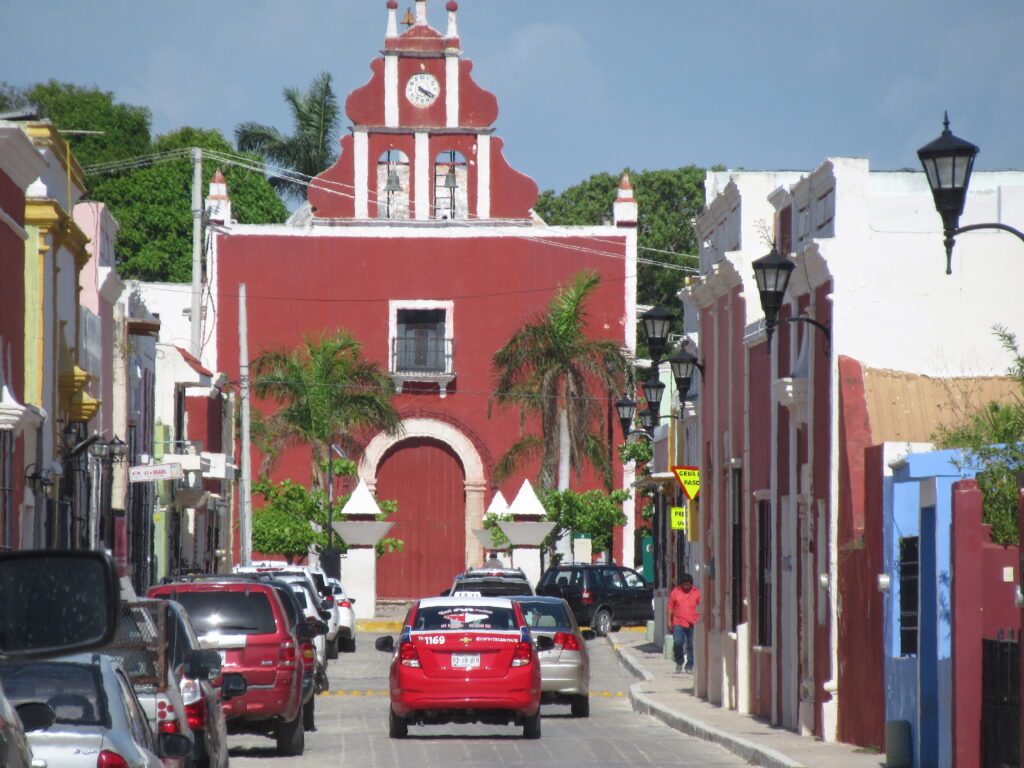 So, what was this important destination that I mentioned? It was in fact the market! Yes, and it was very important for two reasons. The first reason was that we were on a mission to get hot chocolate. Mexico is famous for hot chocolate (sort of), and so we had to check some out to see if it could come up to the standards of El Salvador – which has the BEST hot chocolate in the entire world (based on a not large sample of all the hot chocolate we've ever had…)
The market in theory had a good place for us to drink some hot chocolate – but when we arrived the 'drinking in' section was closed, so we had to make do with buying some 'tablillas' – blocks of hot chocolate mix that you can use at home to make hot chocolate by adding water. We had purchased some of these from El Salvador and they were AWESOME.
Unfortunately I have to report that although the hot chocolate from these tablillas was quite nice, it was not as good as the hot chocolate from El Salvador…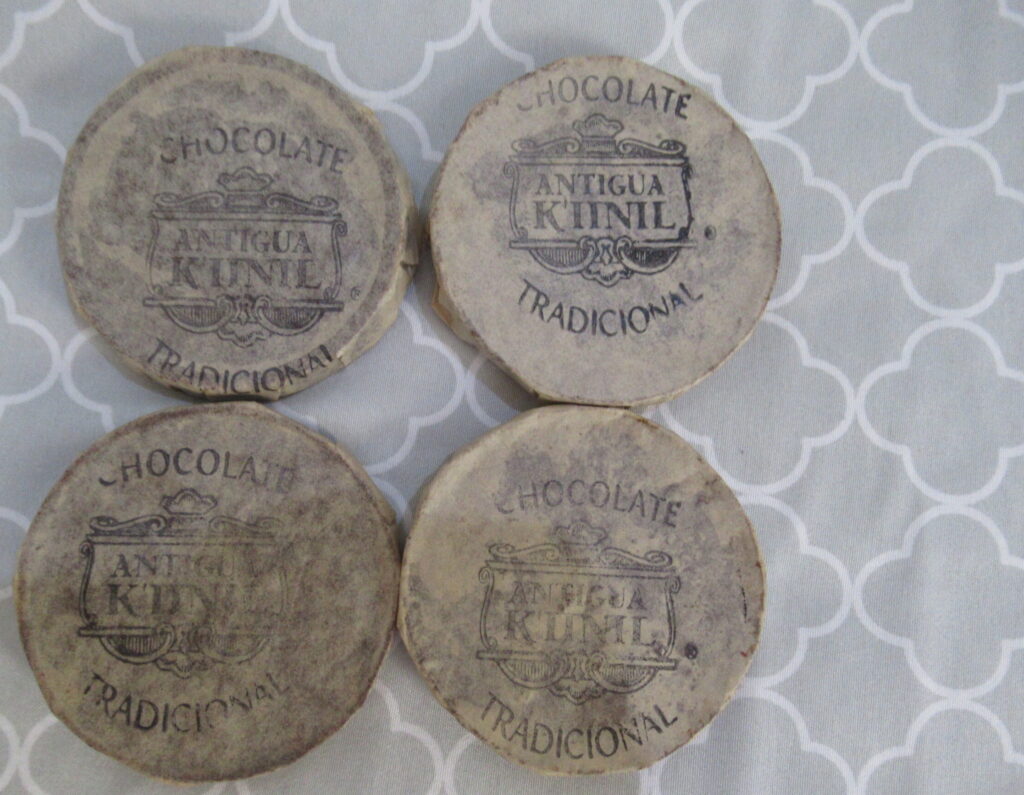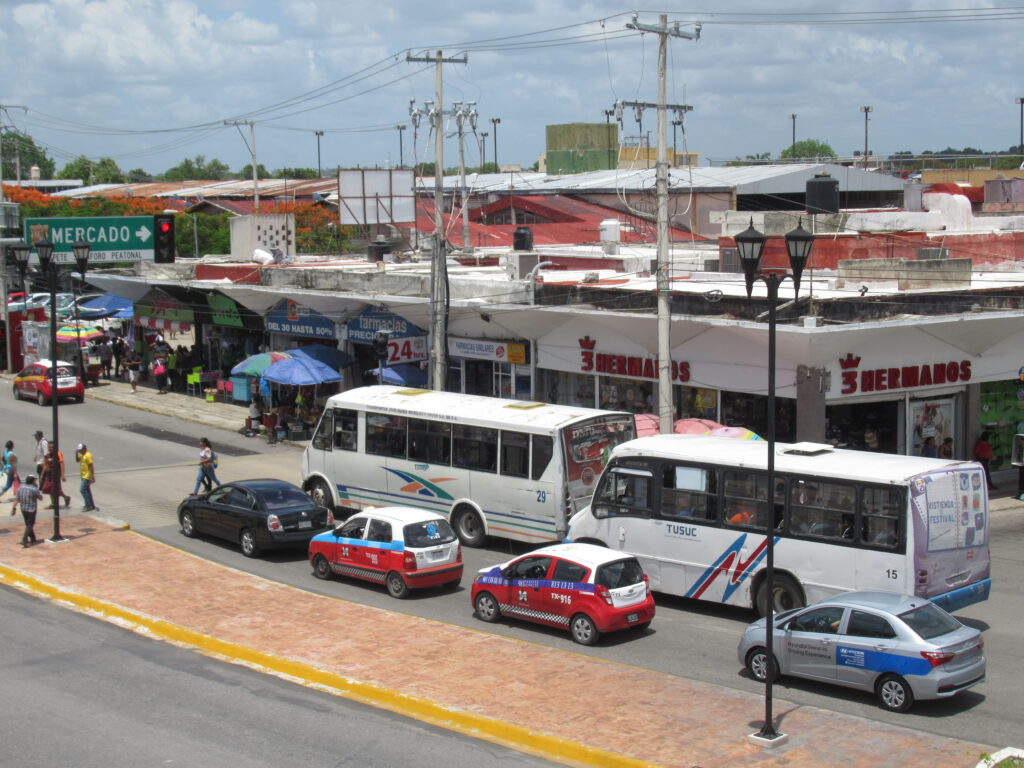 The second reason to go to the market in Campeche was that CC needed a haircut. Yes, you heard me correctly – CC was going to get her hair cut in the market! I think the phrase she used was 'I'm not going to pay a fortune to get some crappy haircut in the UK'
Well, I can happily report that CC did definitely not pay a fortune – her haircut cost 25 Mexican Pesos – which is just under $2 AUD – yes less than 2 bucks for a haircut! HOW GOOD IS  THAT! 🙂
'How good was that?' is probably the question you are asking yourself right now, and I can also happily say that CC was very pleased with her haircut! 'One of the better ones', was the phrase I think she used! So a GREAT result all around!
I would love to be able to share a photo of CC getting her haircut in the market of Campeche, but it took place in an open area of the market and I was a bit nervous about getting the camera out as there were a few dodgy looking characters hanging around. So you'll just have to imagine CC's happy face as she got her haircut… 🙂
The quality of the market haircut was the icing on the cake for Campeche, and we declared it our favourite city in Mexico so far!