Cochabamba was our acclimatisation stop on our way back to La Paz – we've gone from sea-level to La Paz before and it wasn't pretty – we weren't going to make the same mistake again 😉 Cochabamba is at 2,558m above sea-level…
The other thing we'd read about Cochabamba was that it was the 'foodie' capital of Bolivia… we were intrigued…but as long as there was still a good supply of llajwa we knew we would be okay!
The city turned outo to be quite a pleasant place to be – the weather was warmish, the people were friendly, and it was quite a nice place to stroll around as there were some nice buildings and NEW parrots to look at 🙂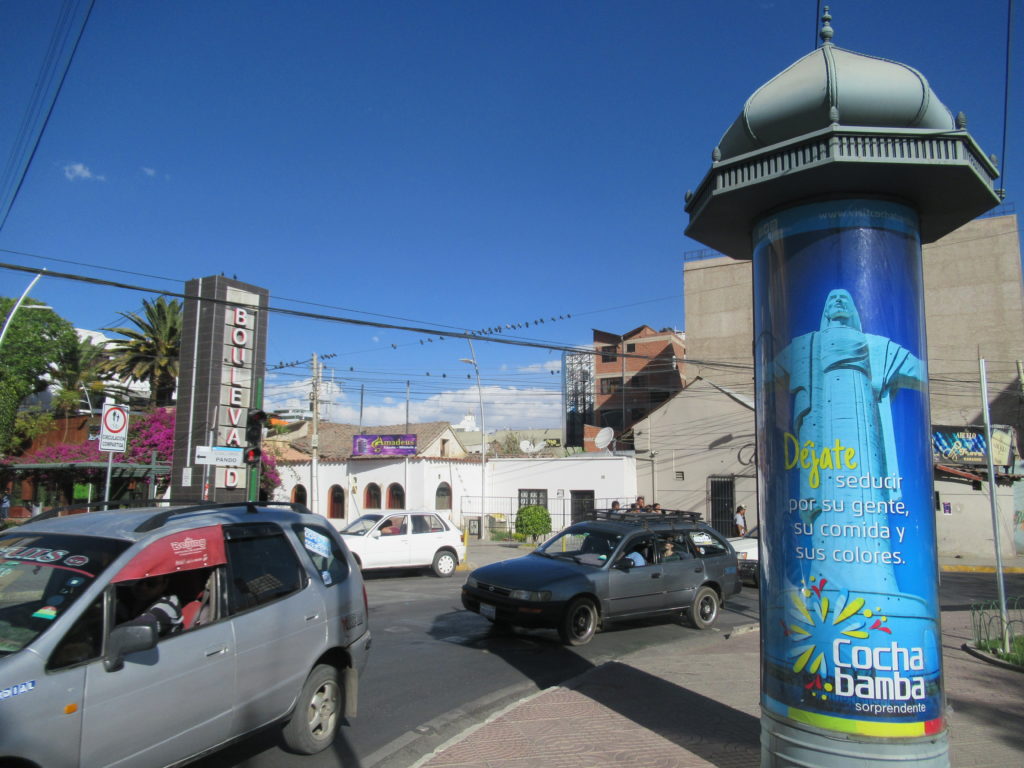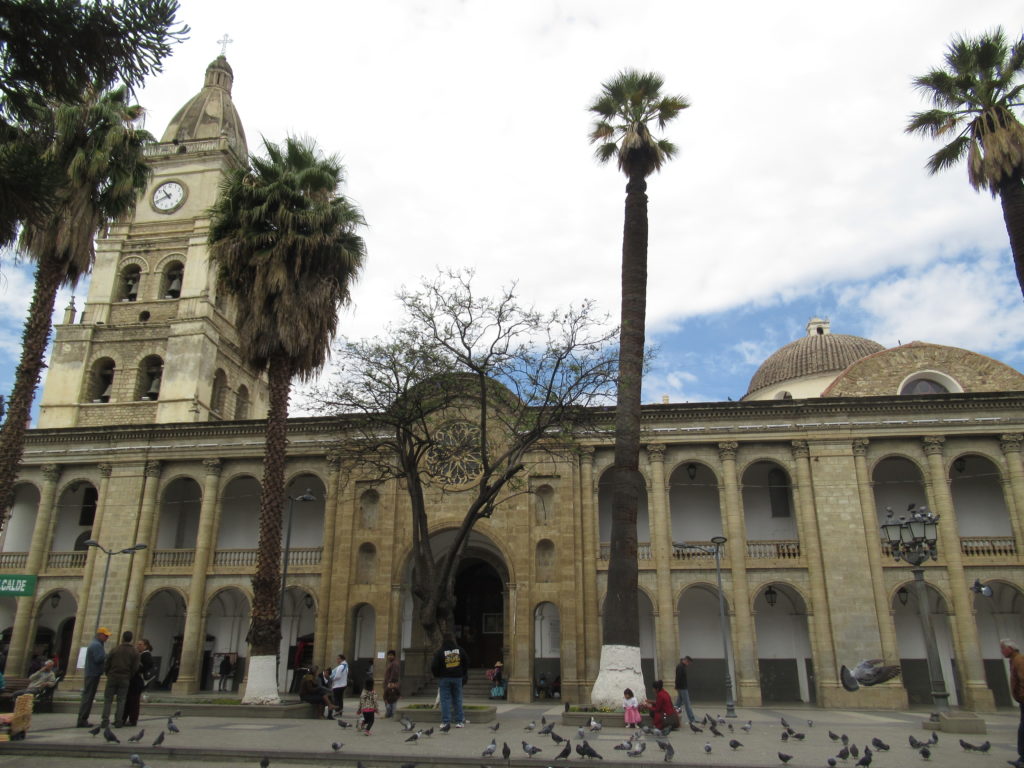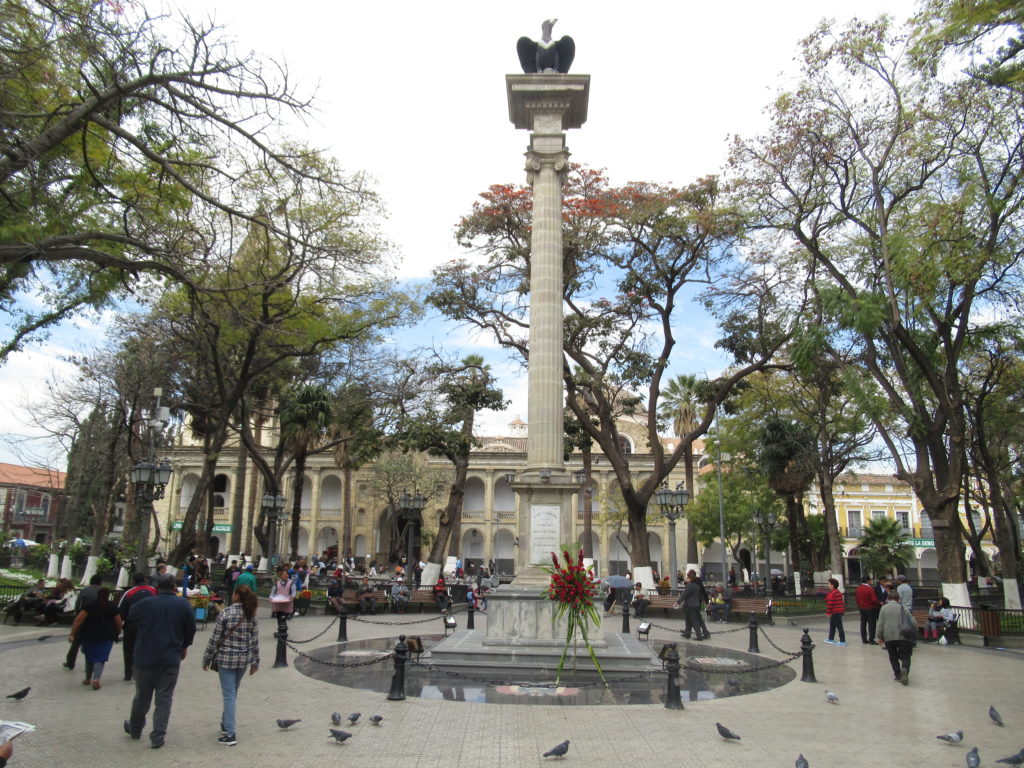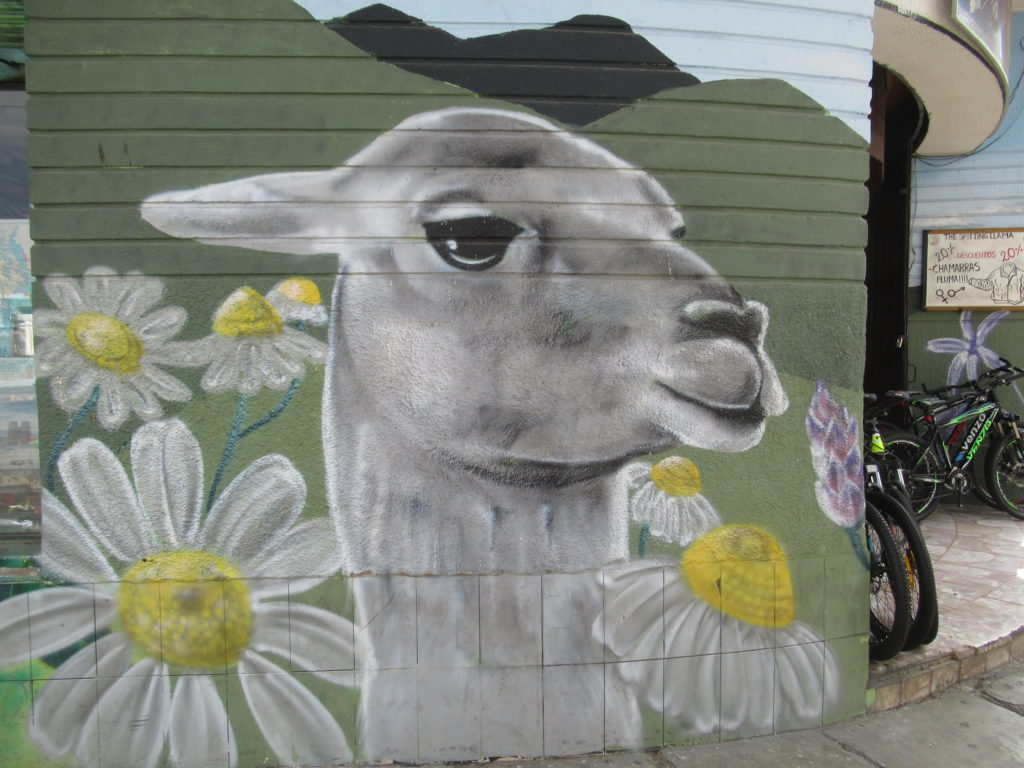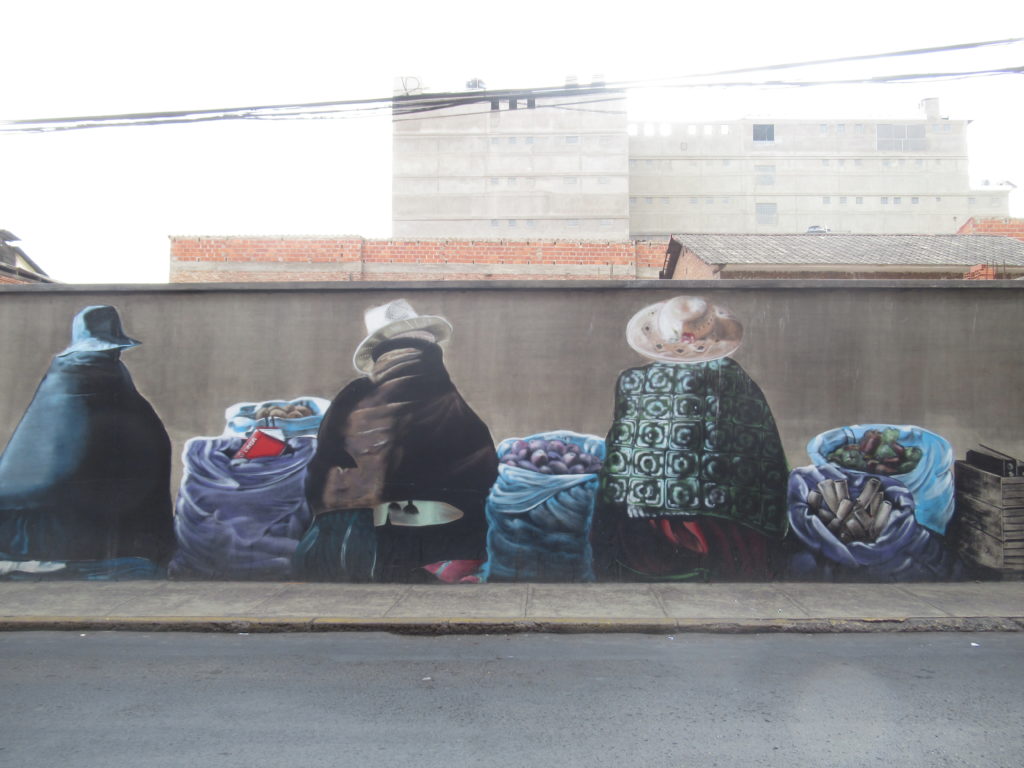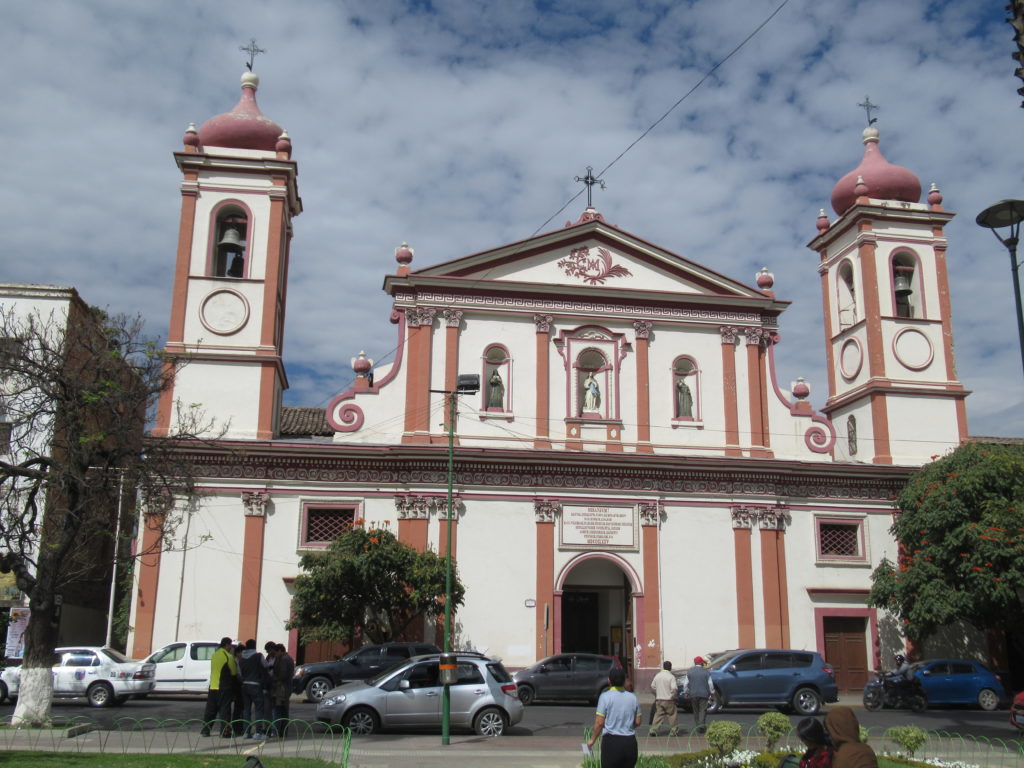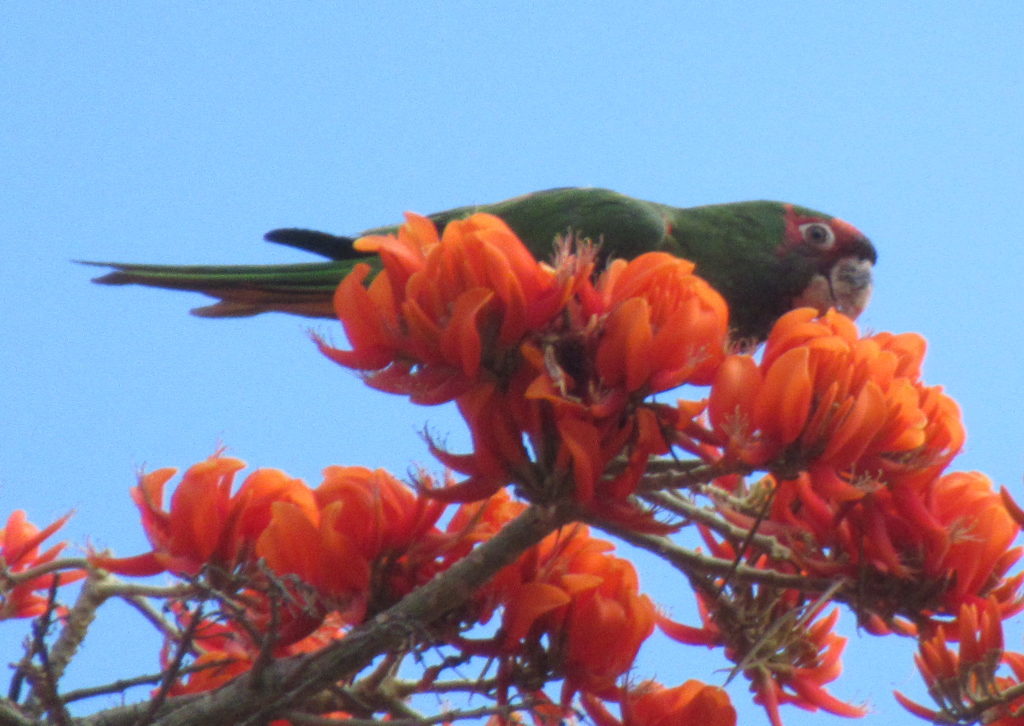 Okay so we'd been seduced by the people and the colours just as the billboard had said we would be… BUT what about the food?!?
Cochabamba was certainly full of places to eat… if this is what it means to be seduced by the food… then okay I'll let them keep their tagline! For me the food certainly wasn't any better than other places in Bolivia (some of the chicken joints were actually worse!?!)…
There were however two places that are worth a mention… firstly a new chain cafe – Wist´upiku – serving api and pastel (two of our favourite things in Bolivia 🙂 ) YUM 🙂 🙂 and Rellenos Calama – a papas rellenas place with CHEESE papas rellenas… YAY… I'd been waiting since Sucre to find somewhere that didn't stuff their potatoes with meat 🙂 🙂 They were GOOD 🙂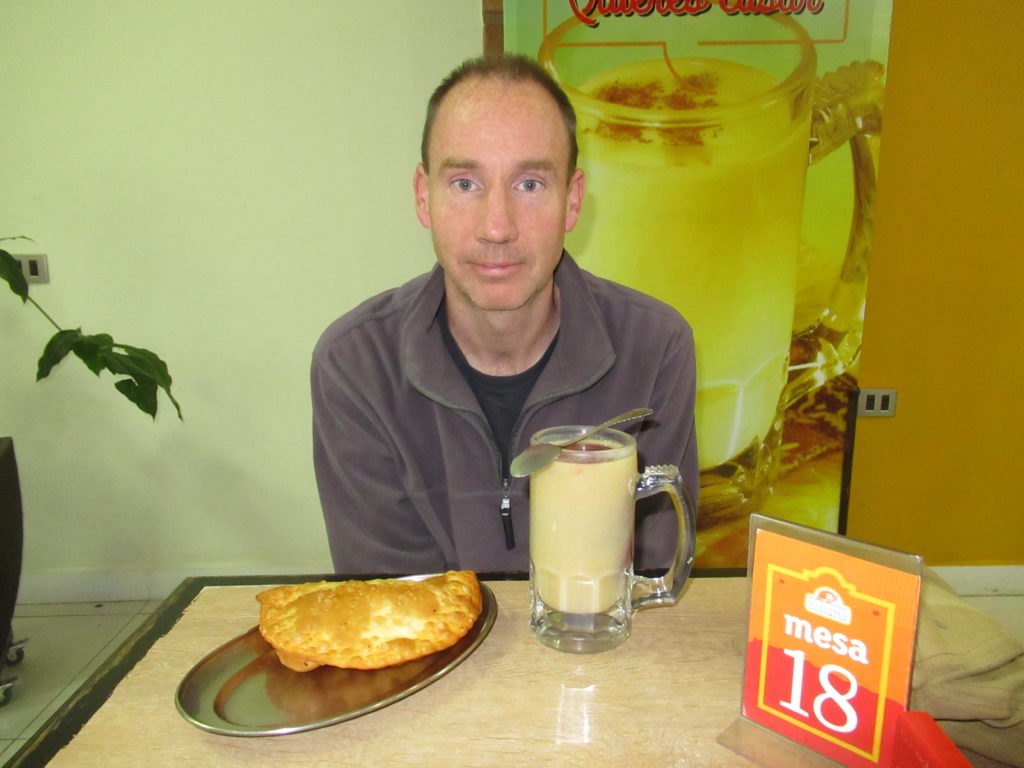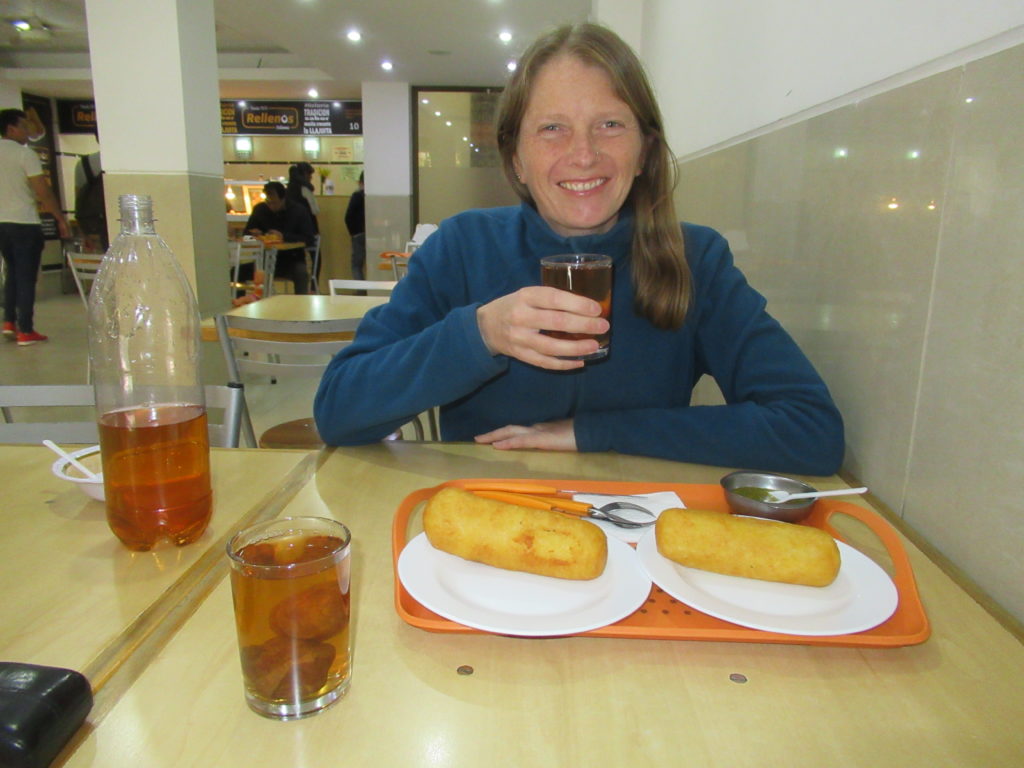 During our time in Cochabamba we also visited our second tiny Jesus of the trip… Yes, Cochabamba is home to Cristo de la Concordia – a statue of Jesus that is the SECOND biggest Jesus statue in the world… we visited the FOURTH biggest one when we were in Rio – YES this one is BIGGER than Christ the Redeemer – the biggest one is in Poland!?!
At 34.20 metres (not including the pedestal) you can see Jesus from most places in Cochabamba…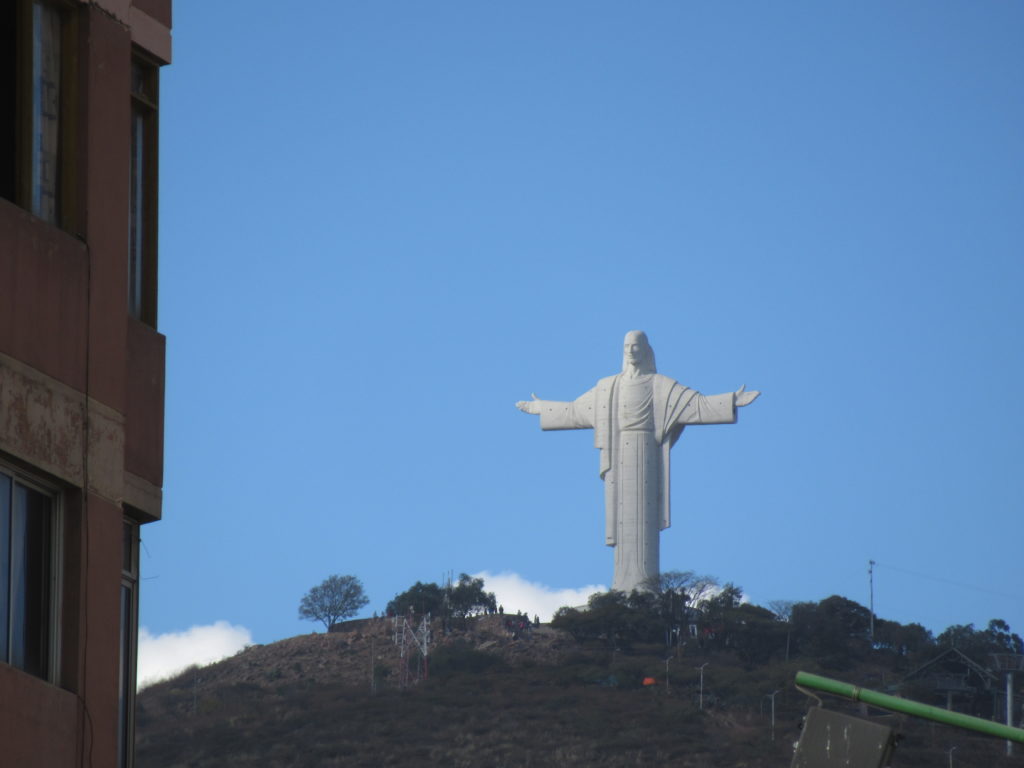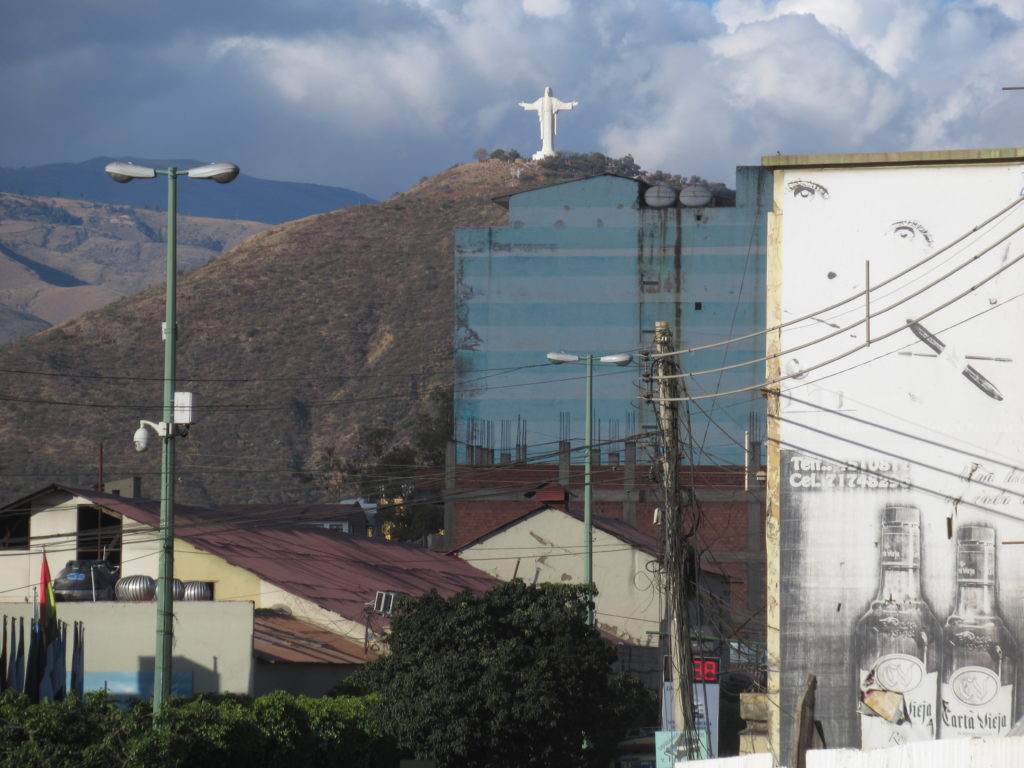 However, seeing him in the distance was not enough for us – we needed to visit! We strolled across town to reach the point of ascent…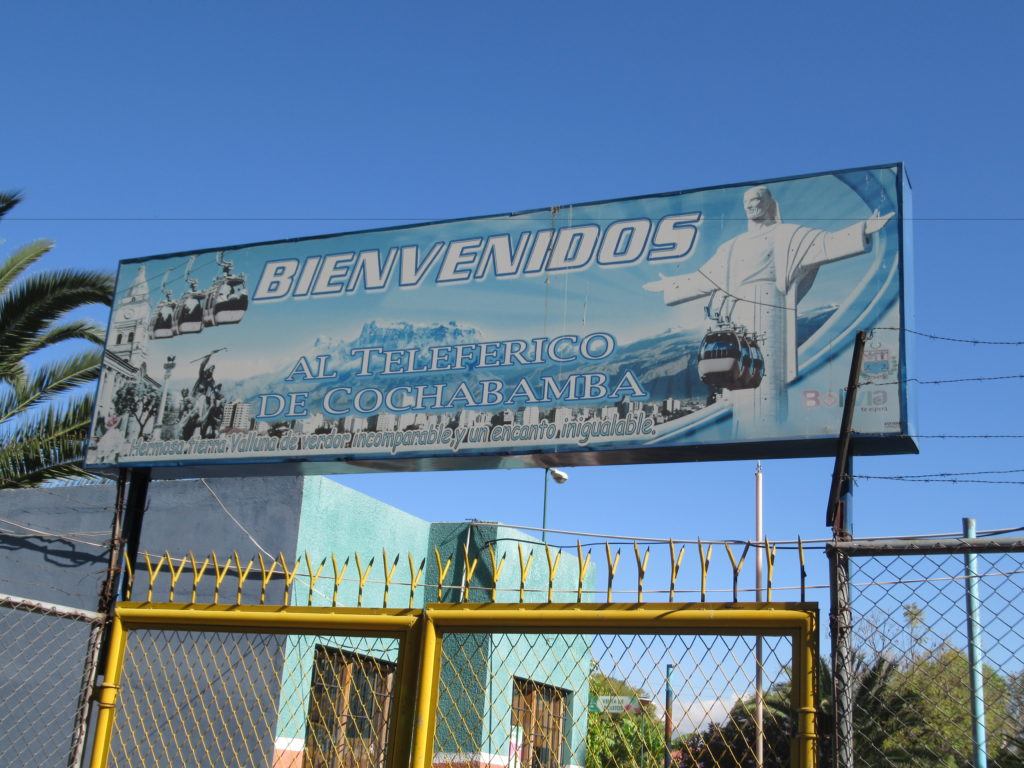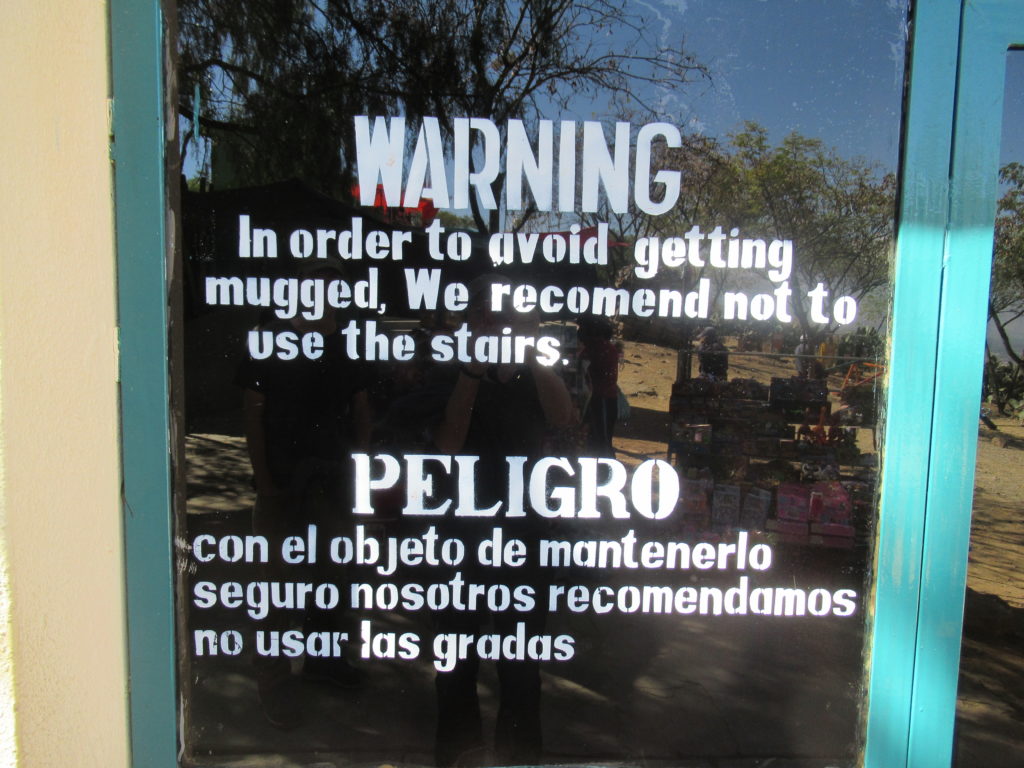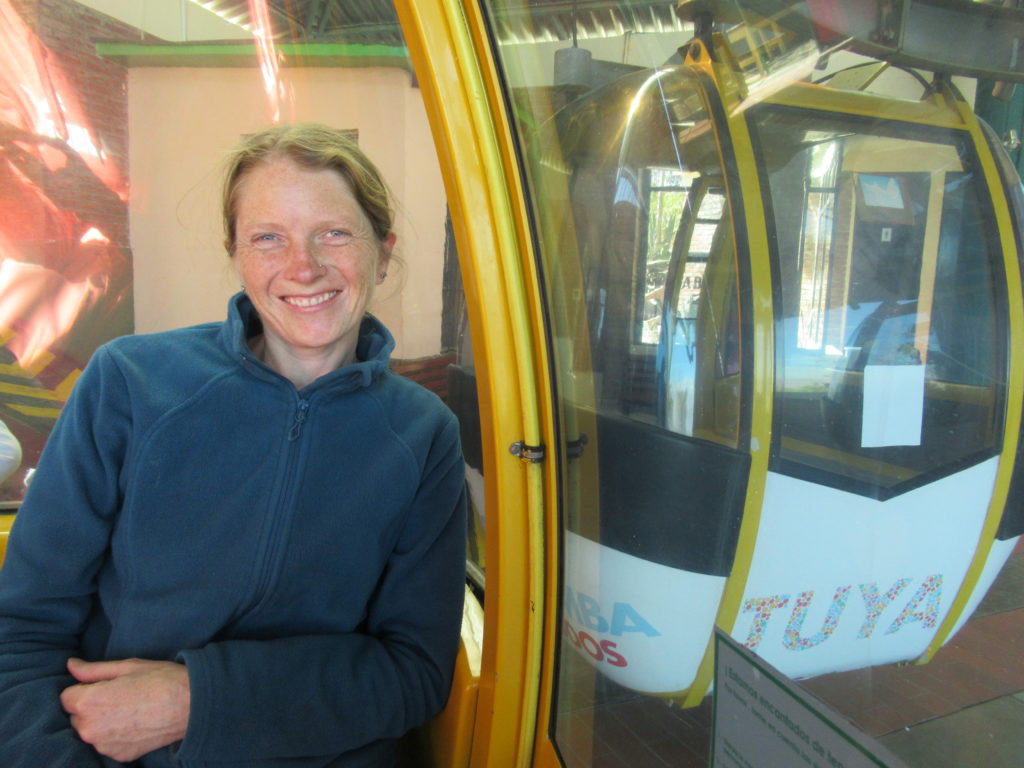 Cristo de la Concordia did not disappoint… it was not only quite an impressive statue, BUT the views over Cochabamba were also VERY impressive 🙂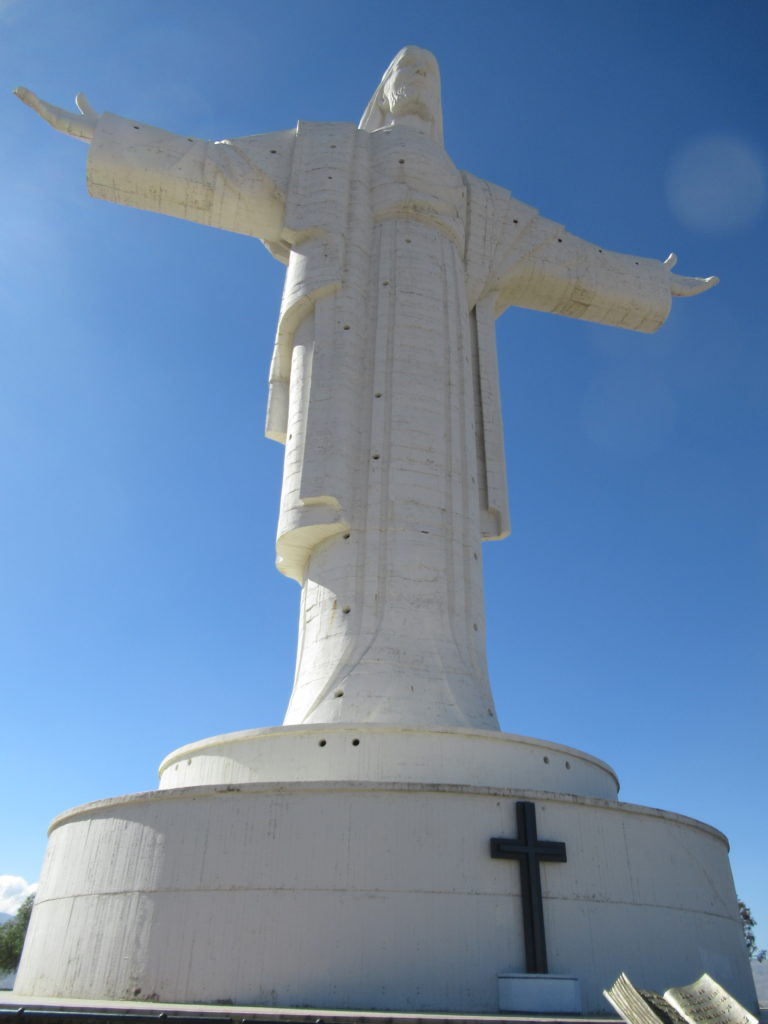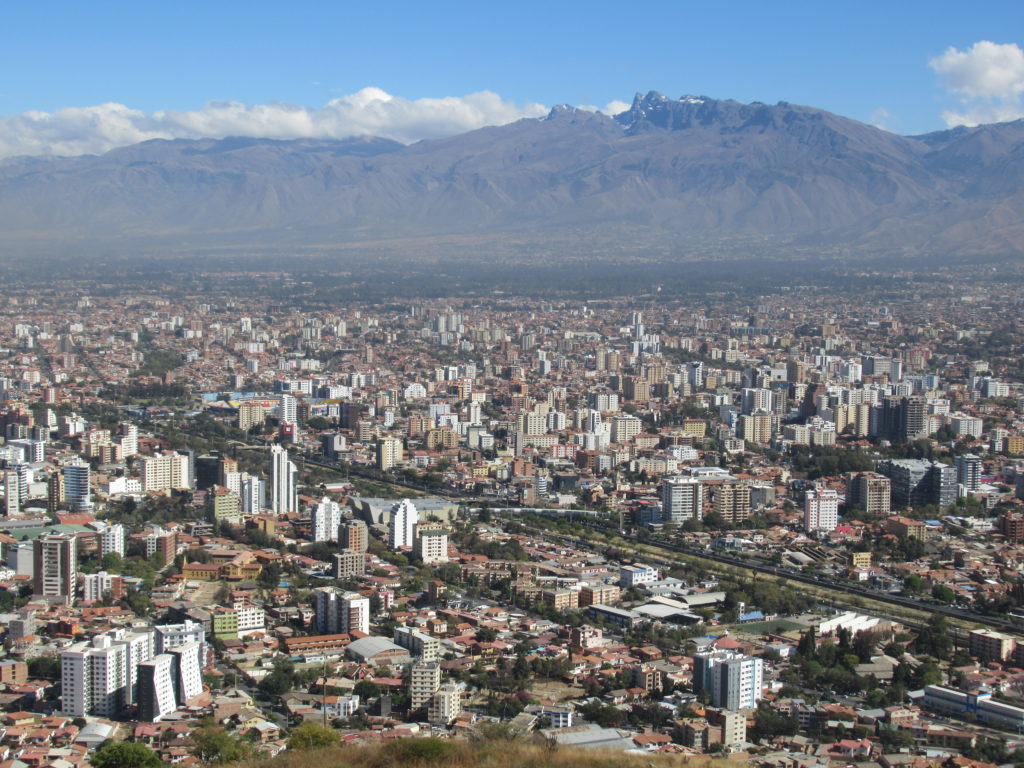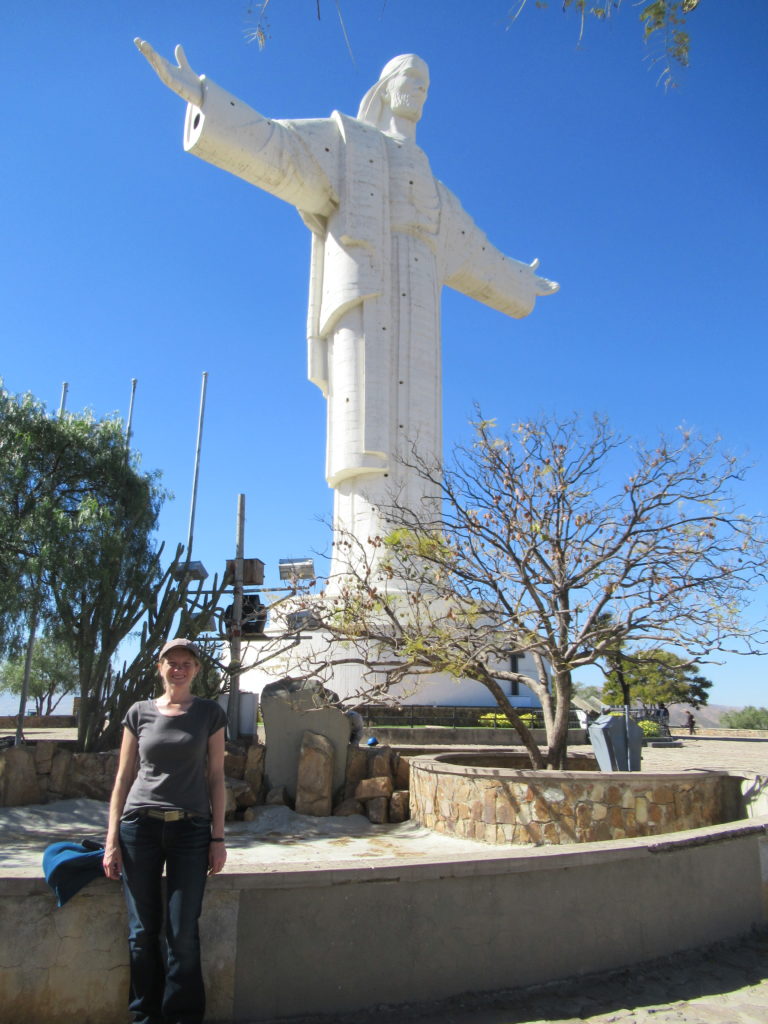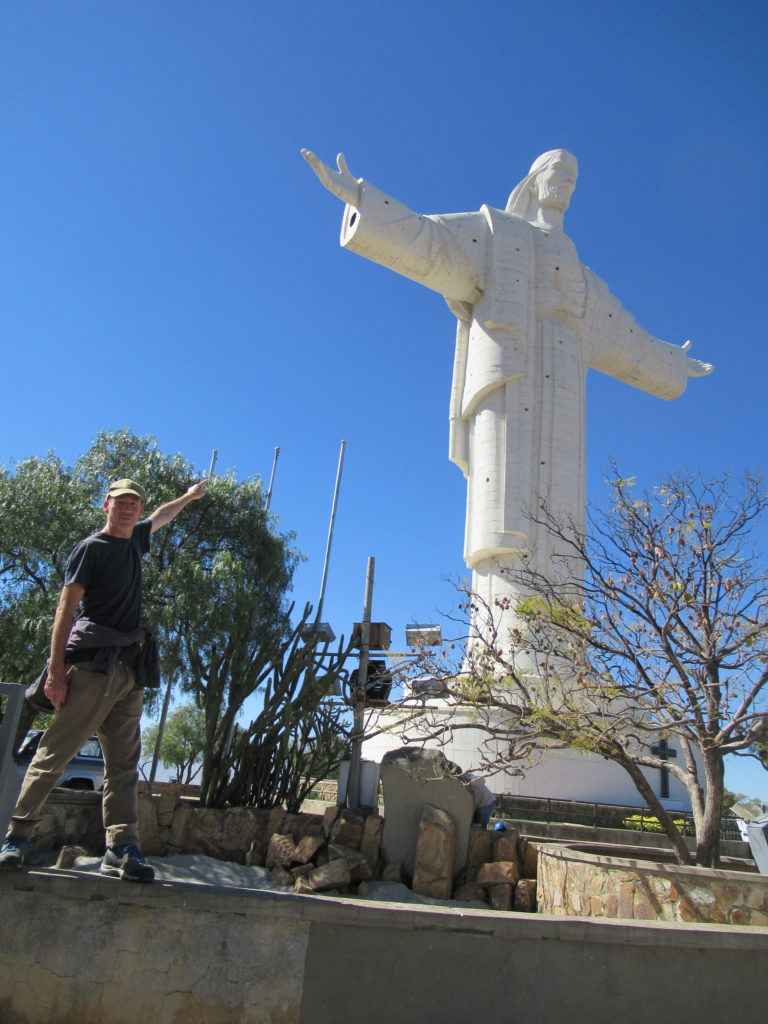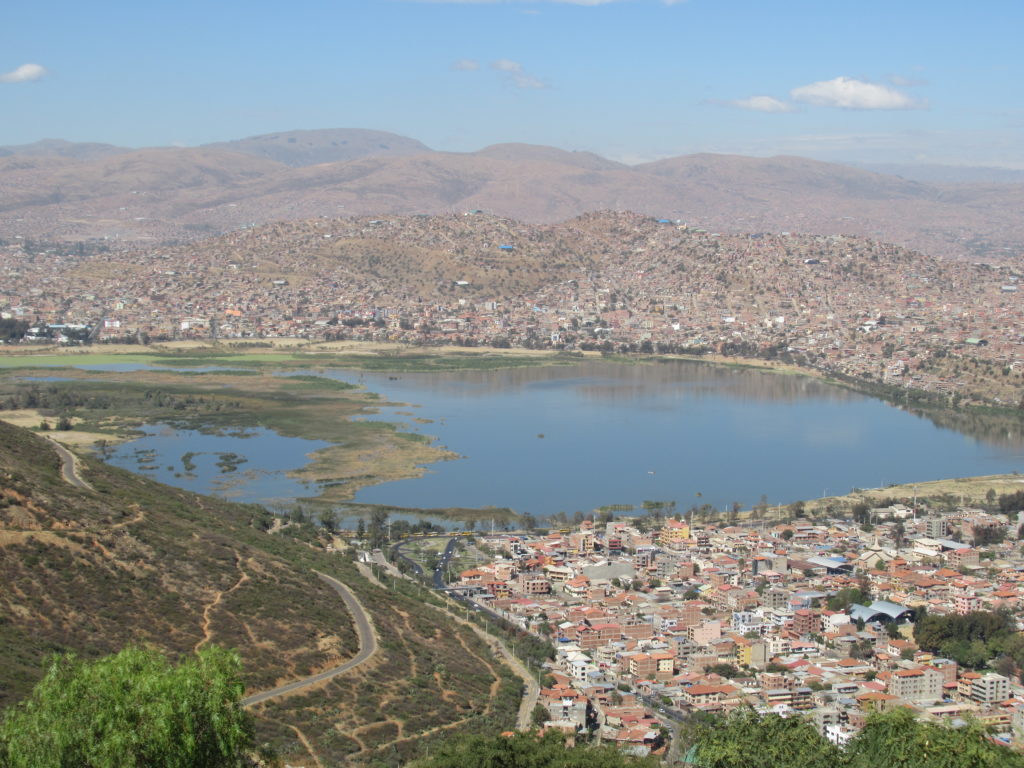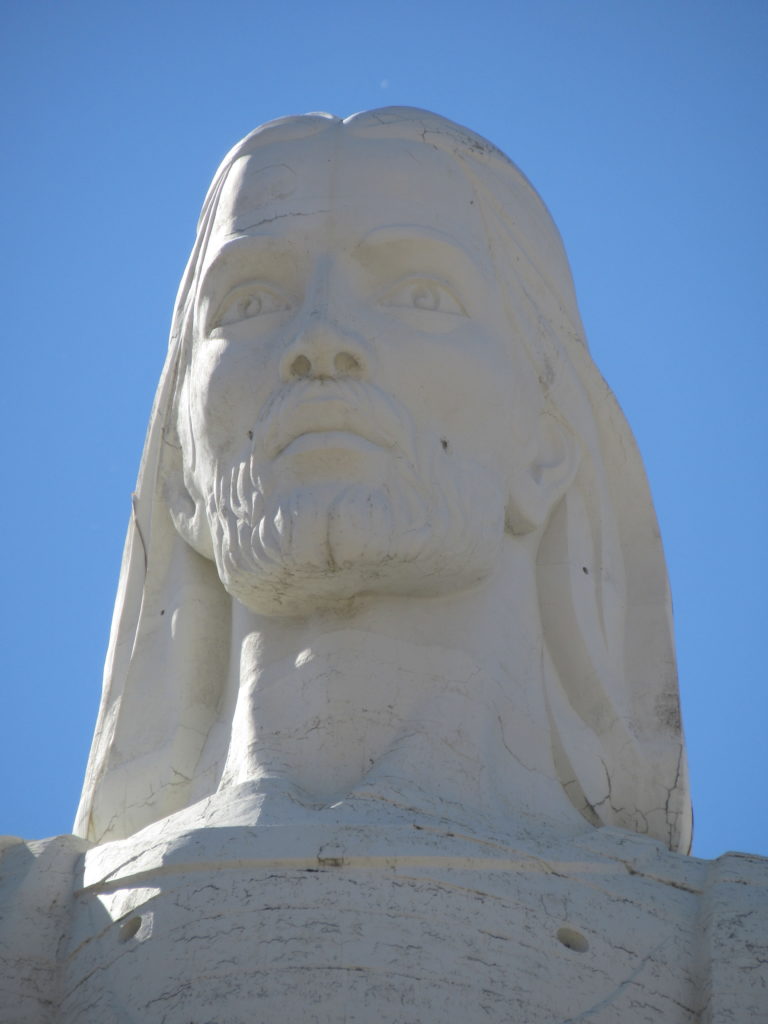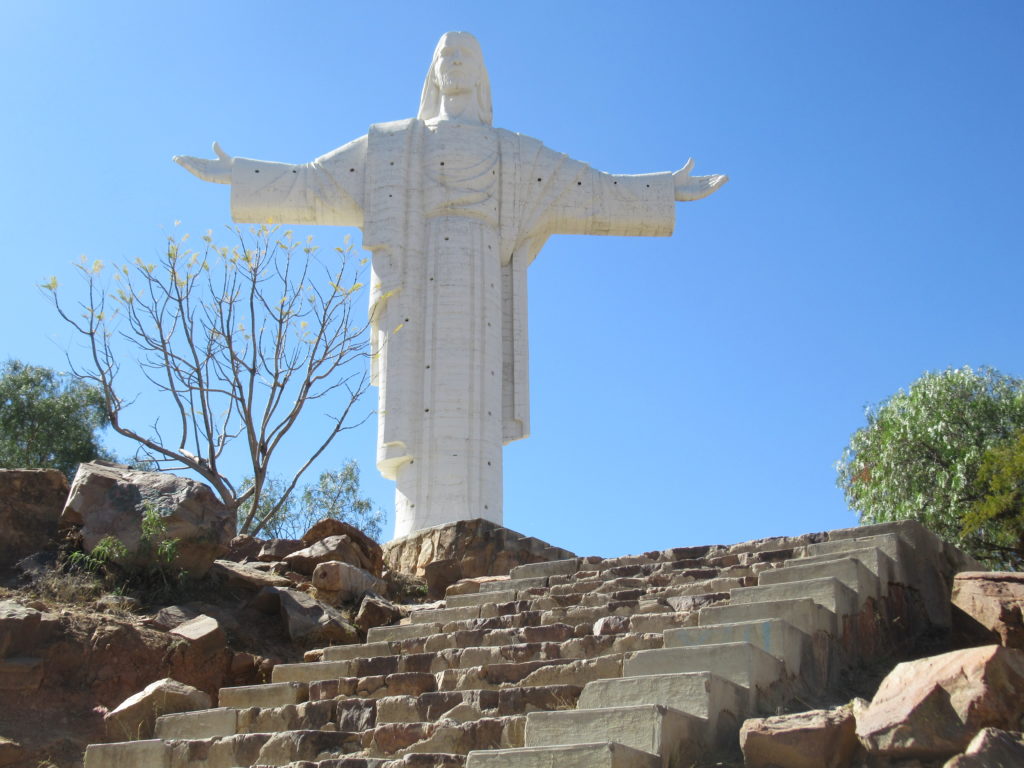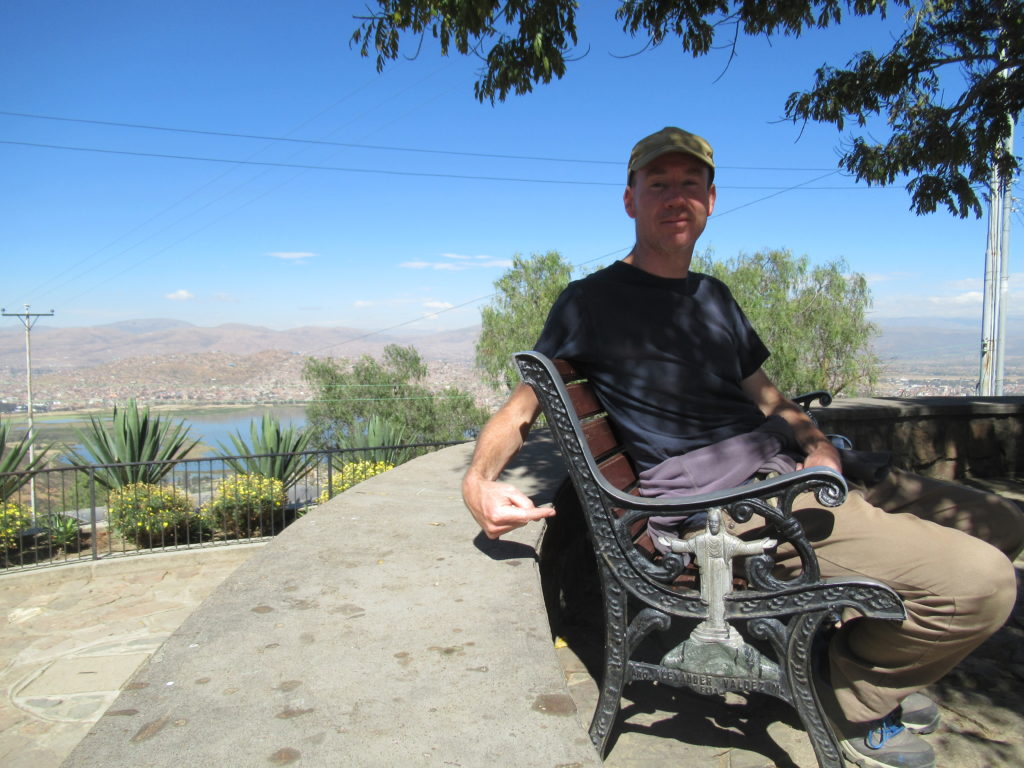 All in all we enjoyed our visit to see Jesus, AND we enjoyed our time in Cochabamba in general… it was a great place to hang out for a few days and eat and drink good api and pastels 😉 😉