Humahuaca and the Tropic of Capricorn
Our day trip from Tilcara was to the town of Humahuaca, which was an hour or so north, and is famous for the town hall in the middle of town. The town hall (cabildo) is famous because every day at midday, a small door opens and a figure of Saint Francisco Solano comes out and makes the sign of the cross…. YEP – how could we miss that?!
So, off we went – making sure that we got there for 12pm to see the famous spectacle at the town hall! As you can see, we were not alone….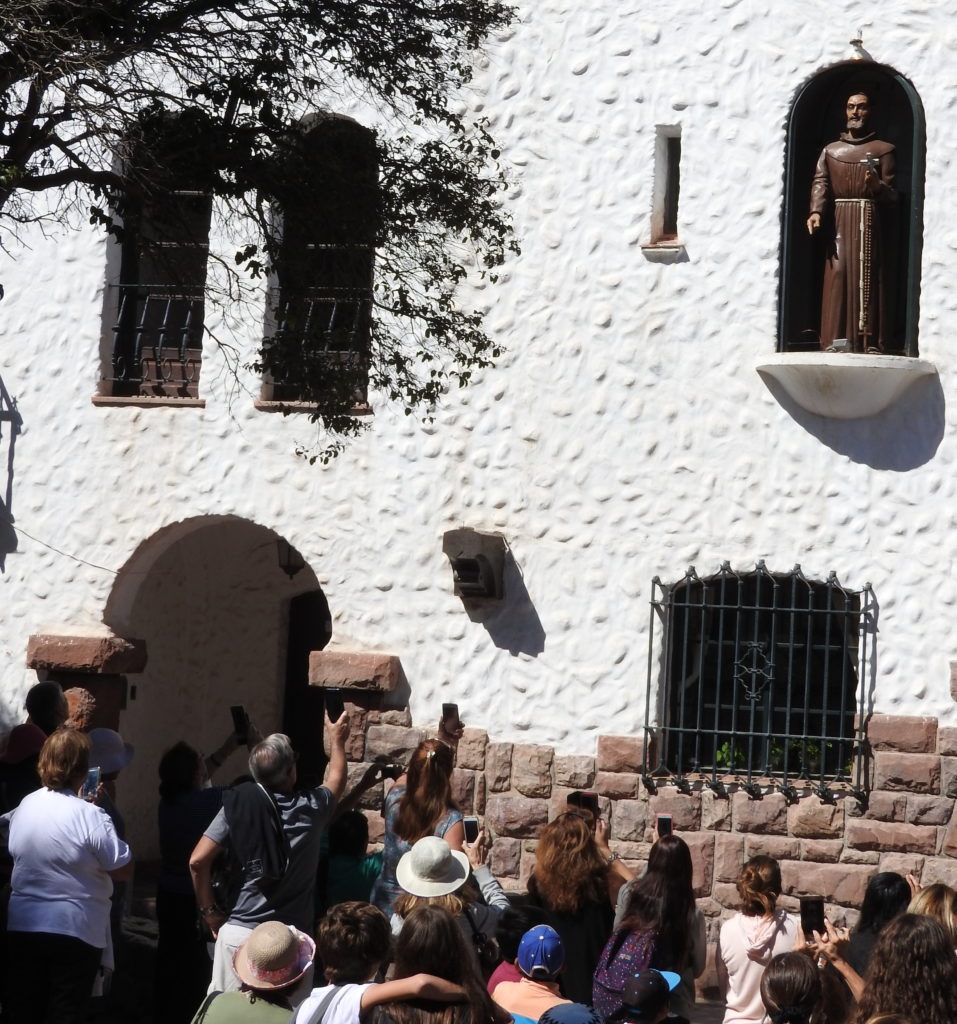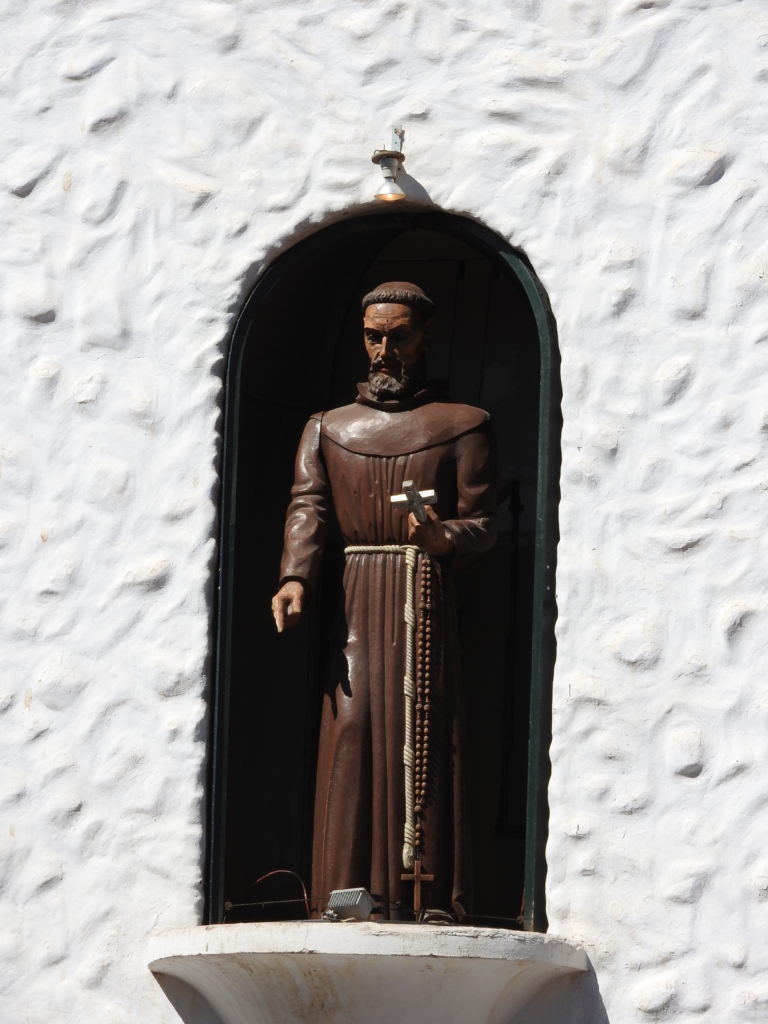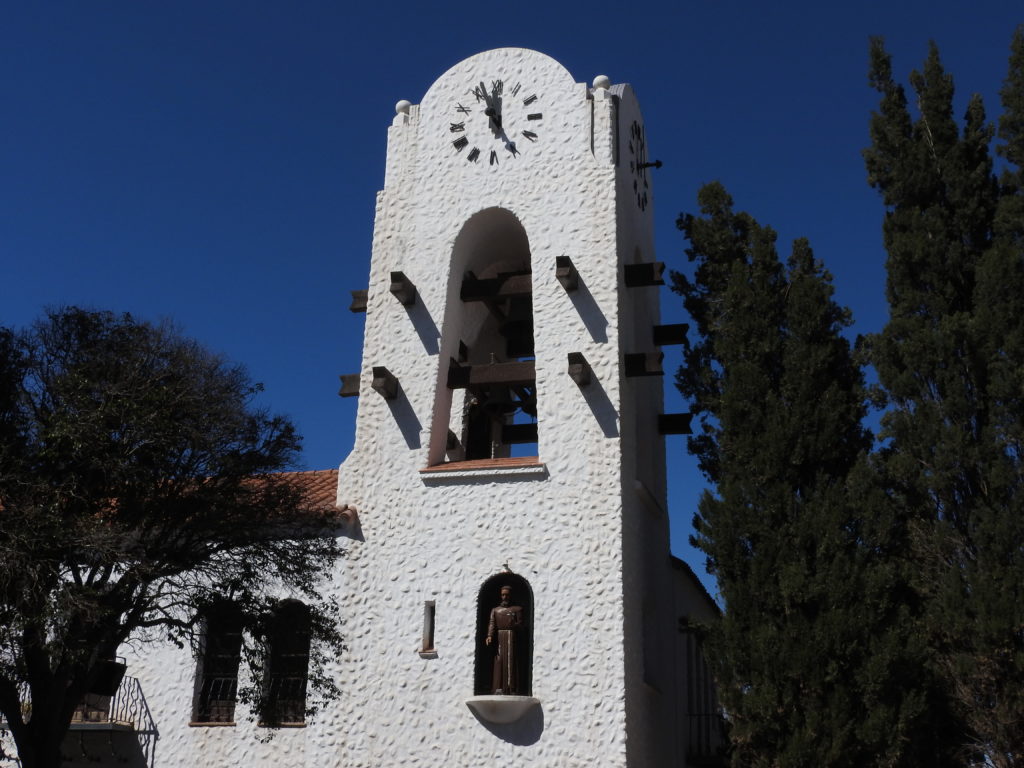 After the excitement of the wooden cross-waving saint, we were raring to go and explore Humahuaca, but of course exploring requires energy, and energy comes from food…. can you see where this is going…..? Yes – it was lunchtime already! 🙂
Normally, lunch in Argentina is not such an exciting prospect – but we had high hopes as we were in North-west Argentina, where everything is quite different. We had already had a fair bit of 'food excitement' before the church, as we went to the main square and had some empanadas as snacks.
Now, ordinarily, eating an empanada would not get much of a mention – as we eat quite a lot of empanadas – especially in Chile where they are bigger and tastier than in Argentina. But there was a lady on the square with 'chicken empanadas' in an esky – so I thought I would try one out – IMAGINE MY SURPRISE – IT WAS SPICY AND DELICIOUS! Yes, really – a SPICY thing in Argentina 🙂  ….we were fast learning that in this part of Argentina things were different (and better 🙂 ) when it comes to food. Trying to find a spicy chicken empanada in Buenos Aires would be like trying to find a needle in a haystack – but up here in the Northwest, there are ladies selling them on the street!
I was so excited that the empanada was spicy, that I went back for a second one, and when CC tasted it, she wanted one too! Yes, CC is slowly coming around to eating chicken – especially if it's spicy….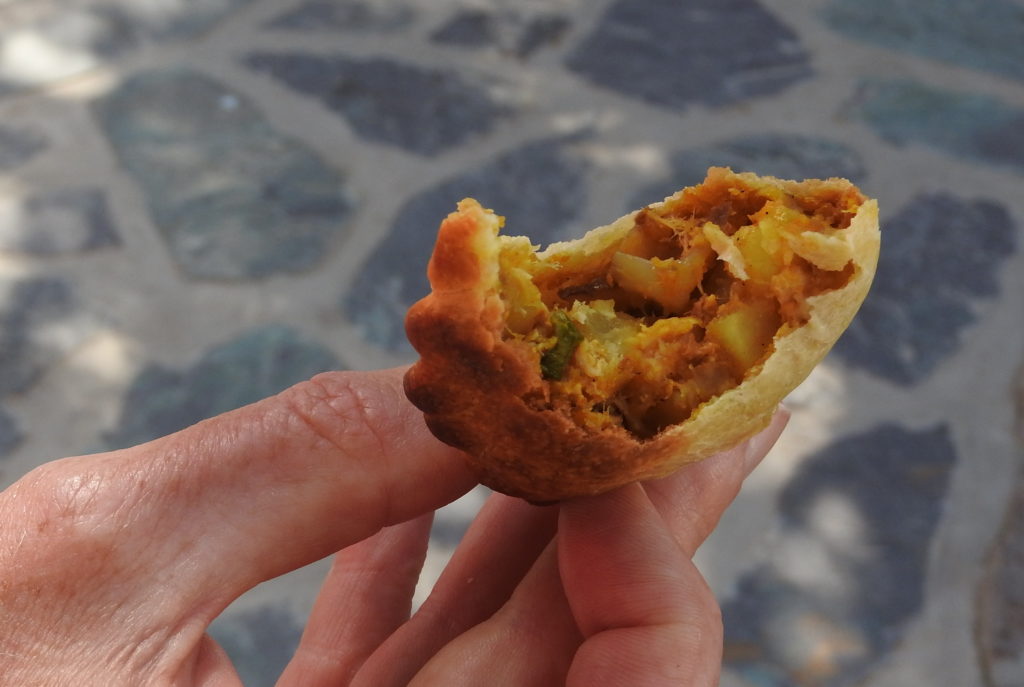 Anyway, back to lunch – we found a cheap 'menu de diá' – and it did not disappoint! YES – this part of Argentina is where all the good food is! 🙂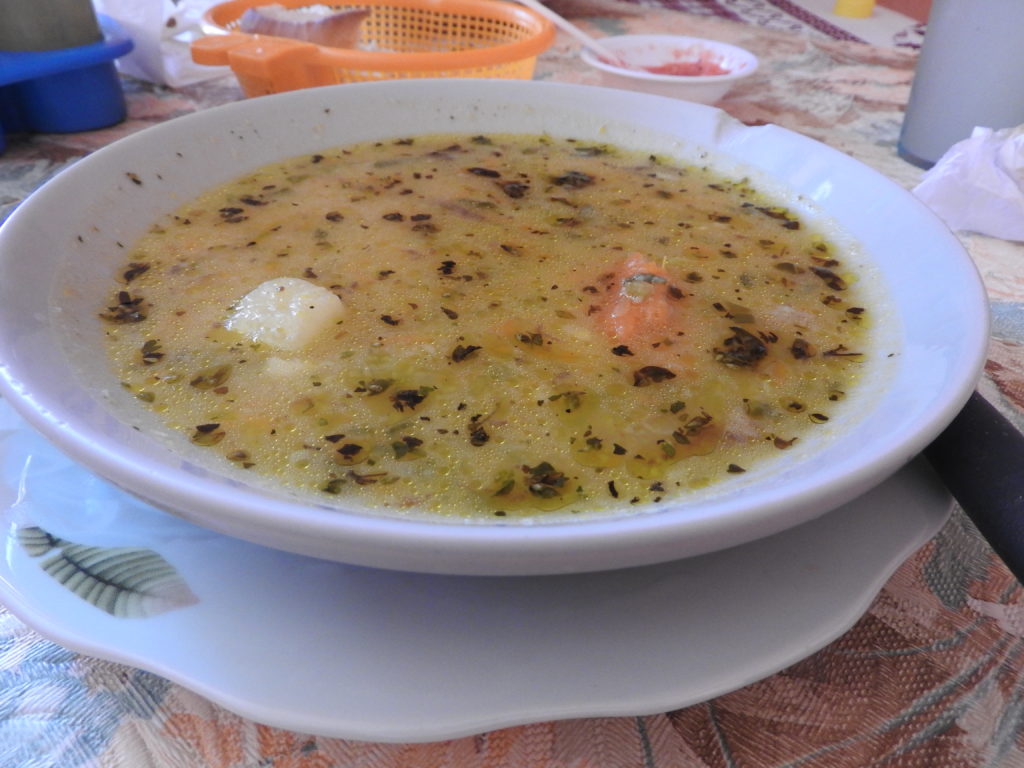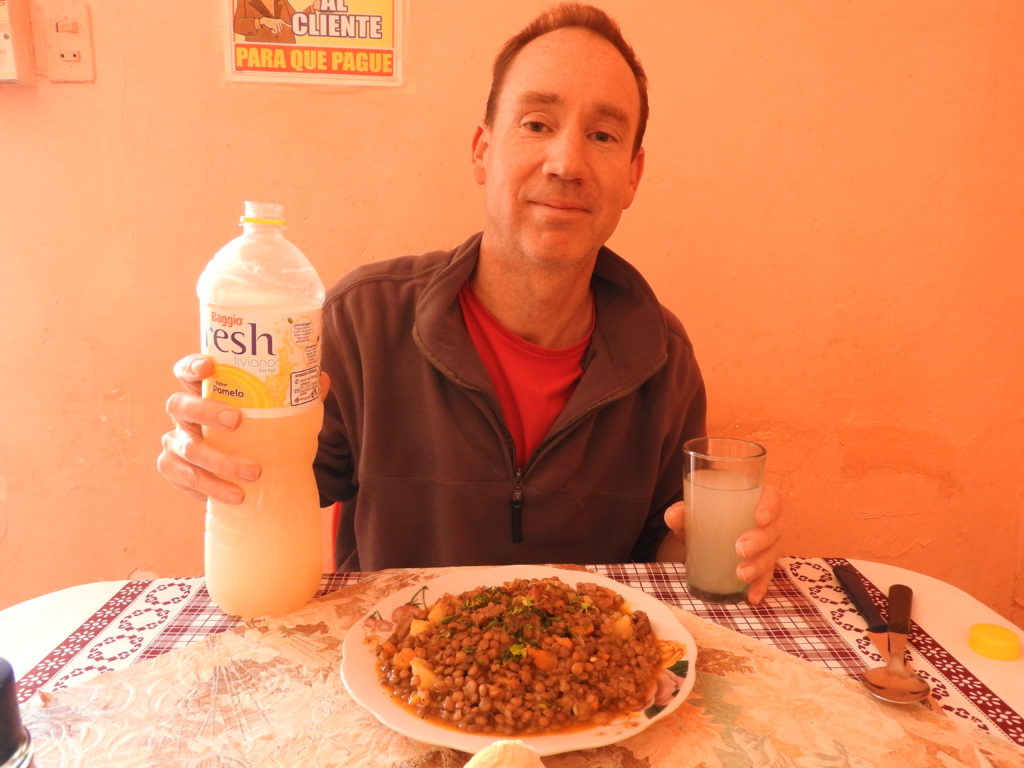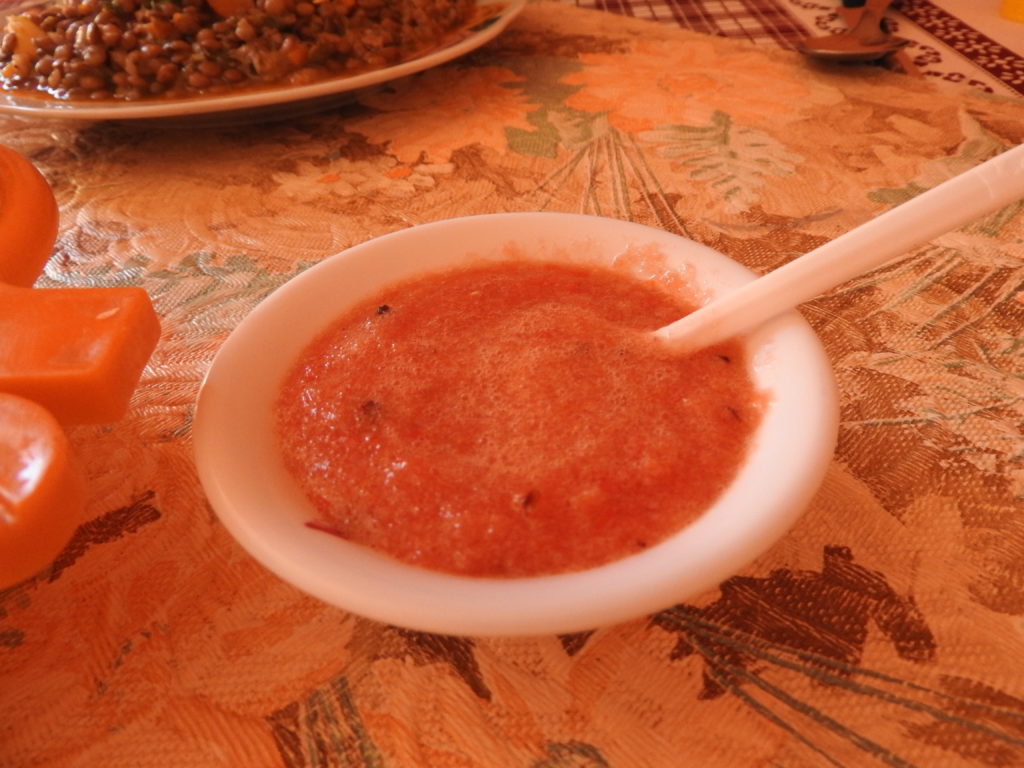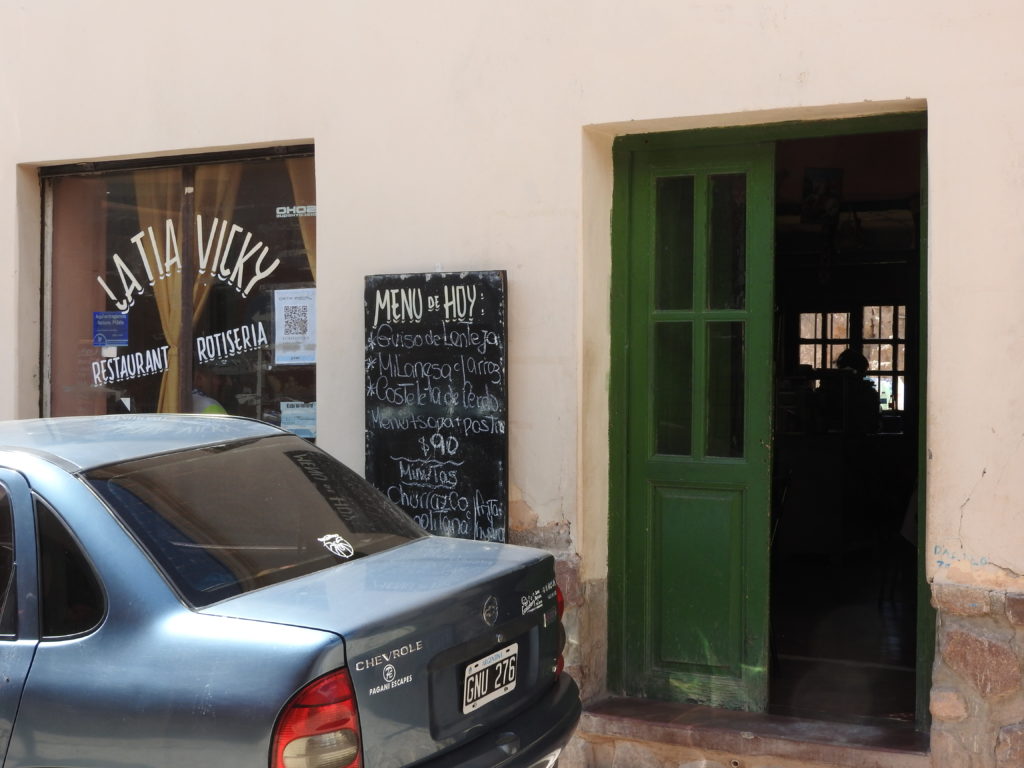 Dessert was a lovely apple and cinammon combination, and after guzzling that down we were definitely ready for the sight-seeing. Although Humahuaca doesn't really have any famous sites (apart from Saint Francisco Solano 🙂 ) it was a pleasant place to wander around.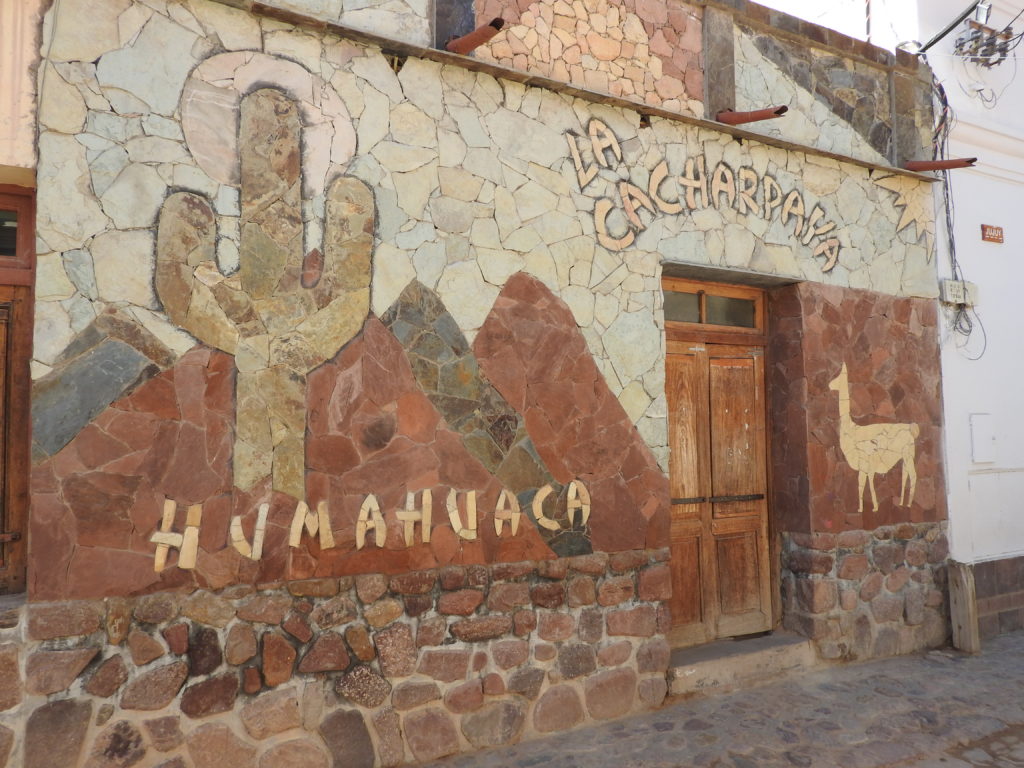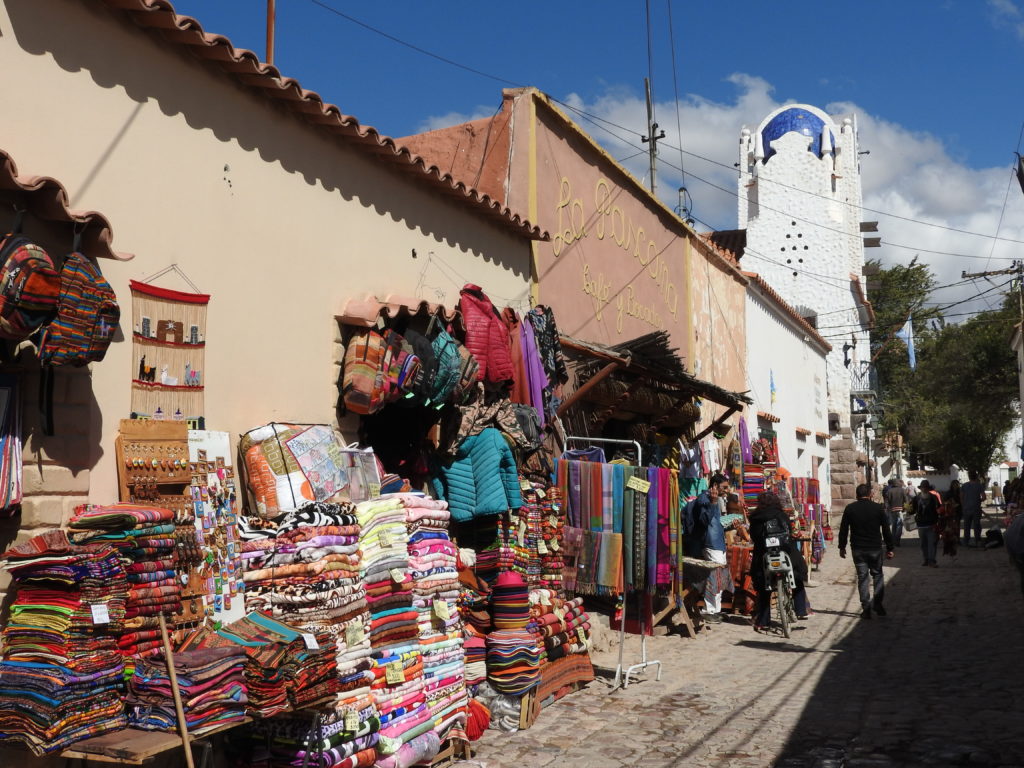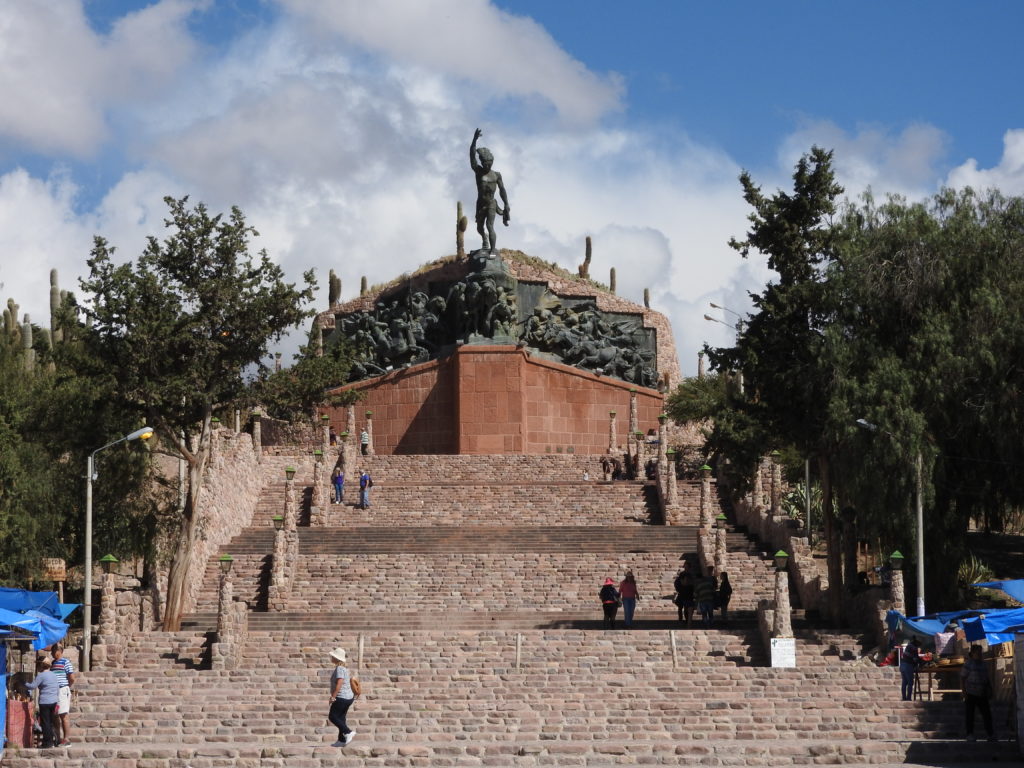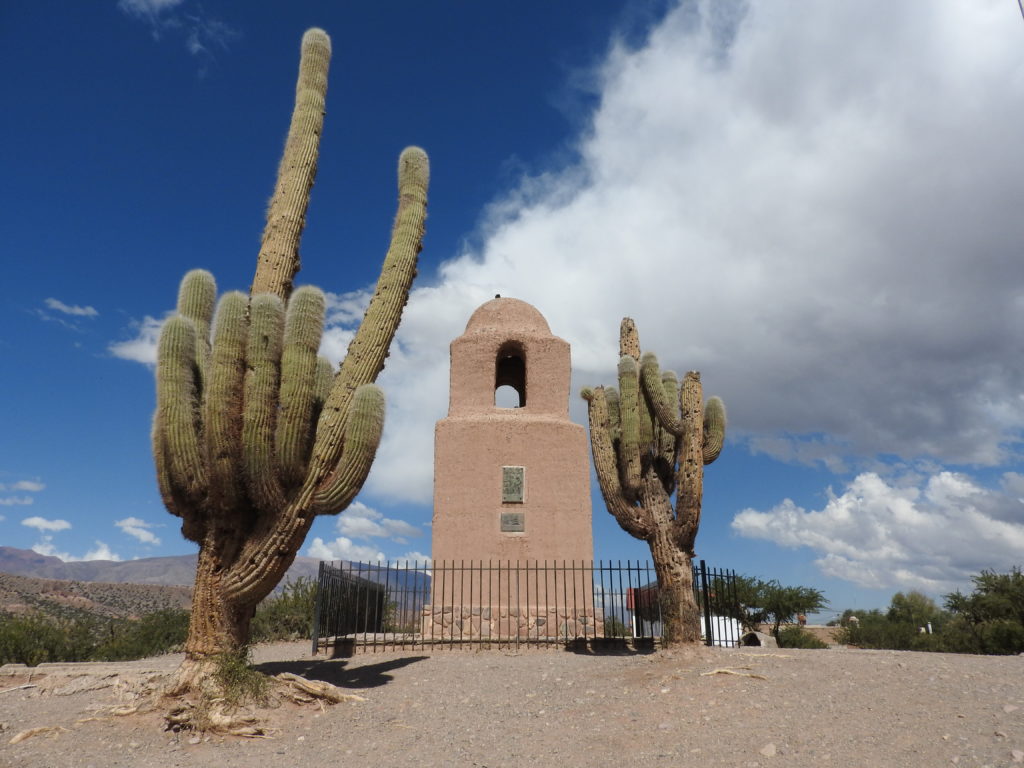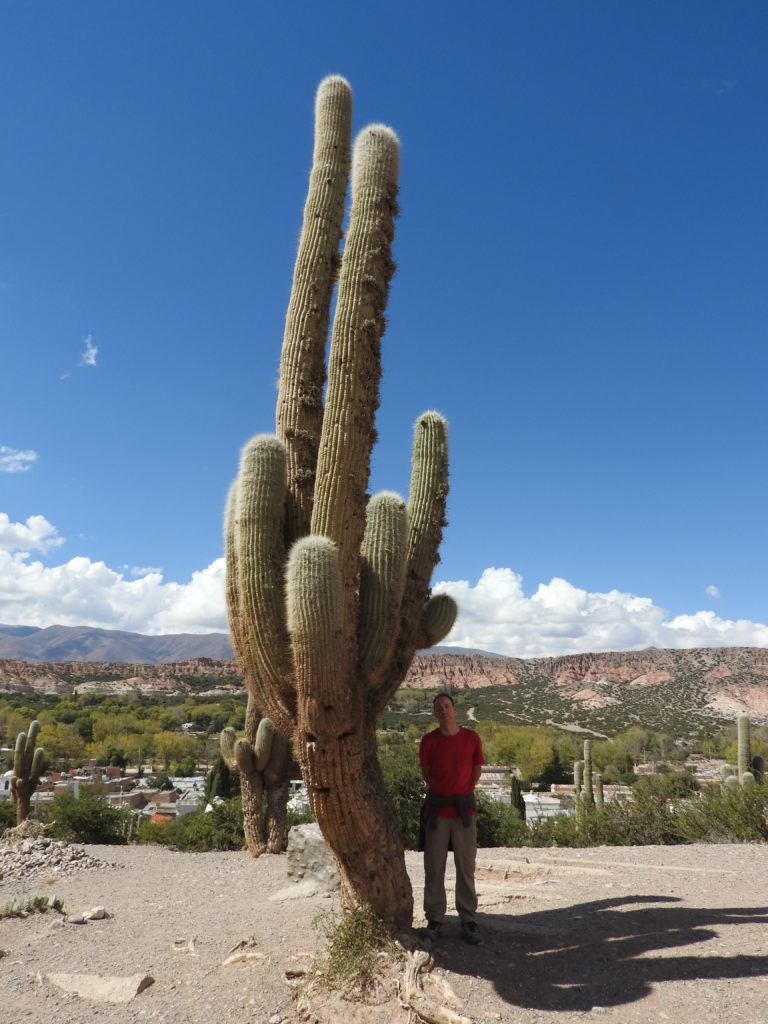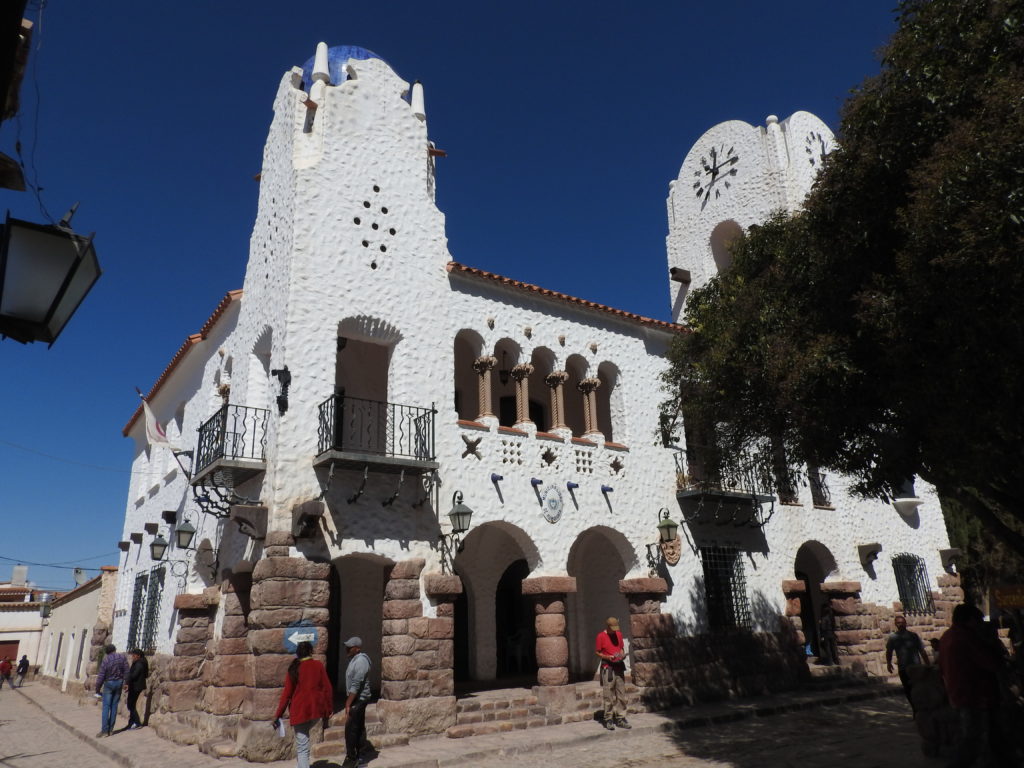 After a pleasant time in Humahuaca, it was time to head back to Tilcara – BUT – THE EXCITEMENT WAS NOT OVER YET! No…. that's because on the way home, we were going to get off the bus halfway back to visit a special monument!
Yes, because our journey to Humahuaca had taken us across the Tropic of Capricorn – exciting or what?! And our journey back would involve crossing it again – but this time we were going to stop at the monument that had been erected to mark the spot.
When I had a closer look at our route so far, it turned out that we had crossed the Tropic of Capricorn several times already on this trip… BUT NOBODY TOLD US… so this was not a historic first – but we are suckers for geographical markers and monuments, so how could we resist stopping here…. we dream of also taking photos at an Equator monument, and a Tropic of Cancer monument, so we can have the whole set… YES, we are sad geography/travel/tourist geeks 🙂
So…. I bet you can hardly wait to see the monument……
It's what I would call 'understated', and it wasn't very busy – we only saw 2 other people – and they left as we arrived. The builders of the monument seemed to have cut a section from a farmer's field in order to build it. I'm sure that the farmer is very proud to have such a special monument build on their land… so.. here it is….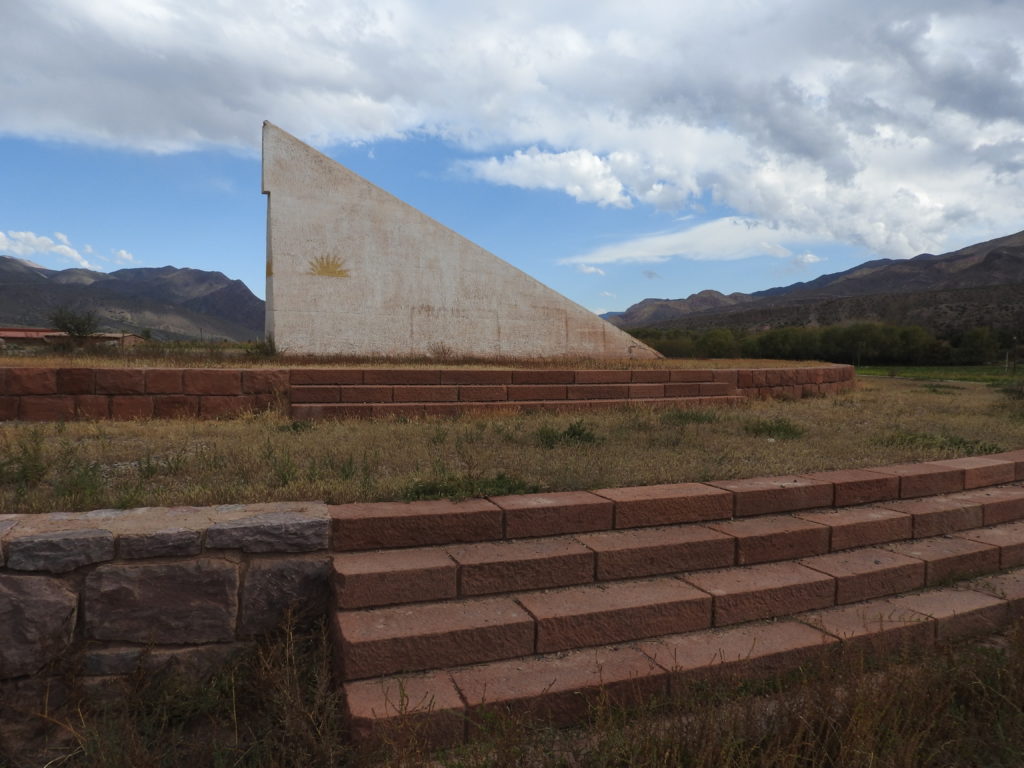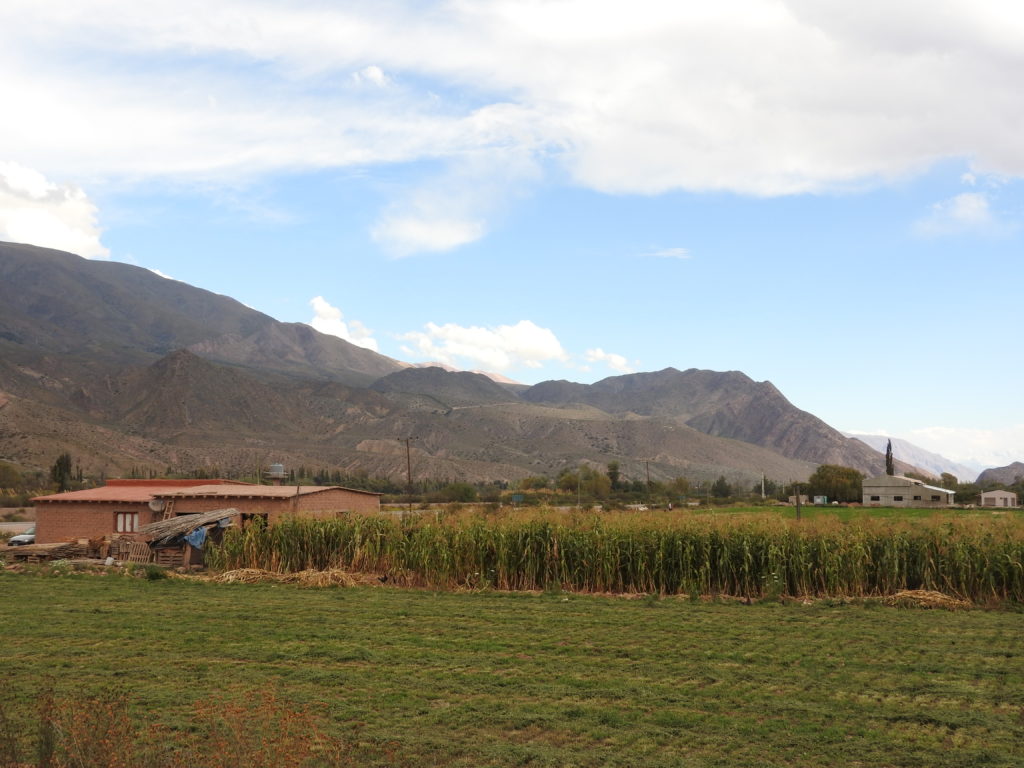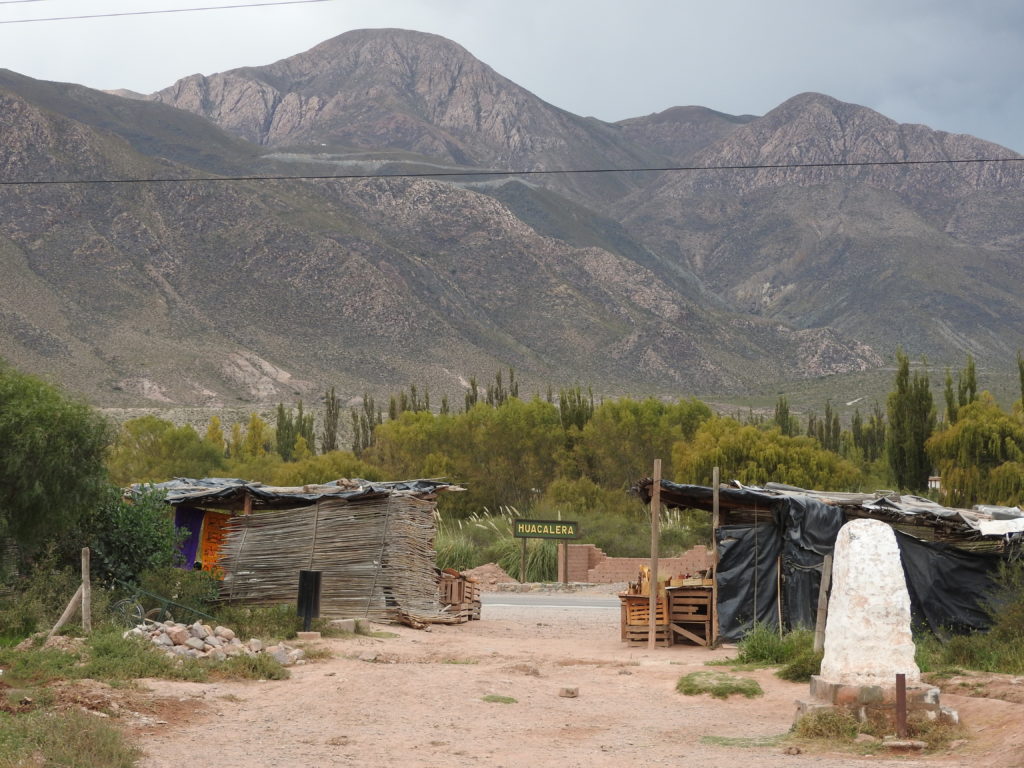 Now when you visit these kinds of monuments, it is of course ABSOLUTELY MANDATORY to take pictures of yourself in various poses at the monument. AND…. if there is a line of some sort involved – eg. a border, geographical line etc, then it's even MORE important to take pictures where you are 'straddling the line'.
So… here they are! 🙂 🙂