Tulum is quite a famous place in Mexico, and it is popular with both Mexican and foreign tourists. It's famous for its white sandy Caribbean beaches and has a string of resorts along the coast nearby. It's also famous for its Mayan ruins, which are dramatically located on a clifftop overlooking the ocean.
We were in Tulum mainly to visit the ruins – but we had a spare day and so thought we would check out the famous white sand beaches. The coast is around 5km from town – but the place where we were staying offered free bikes – so that was our mode of transport for the day.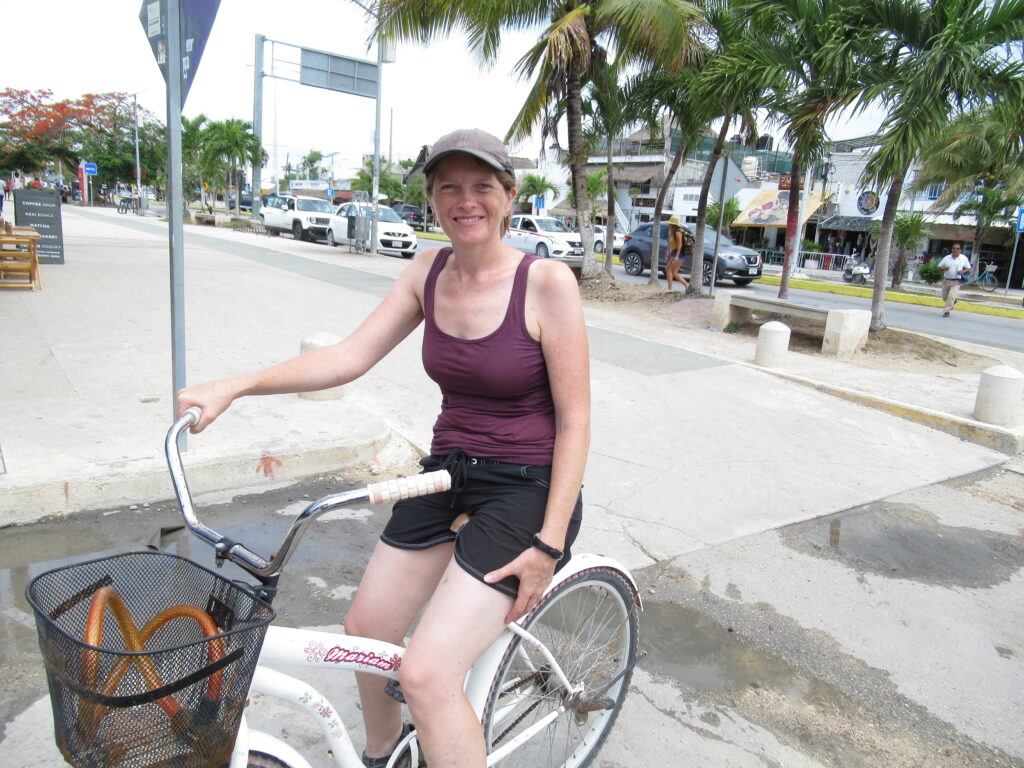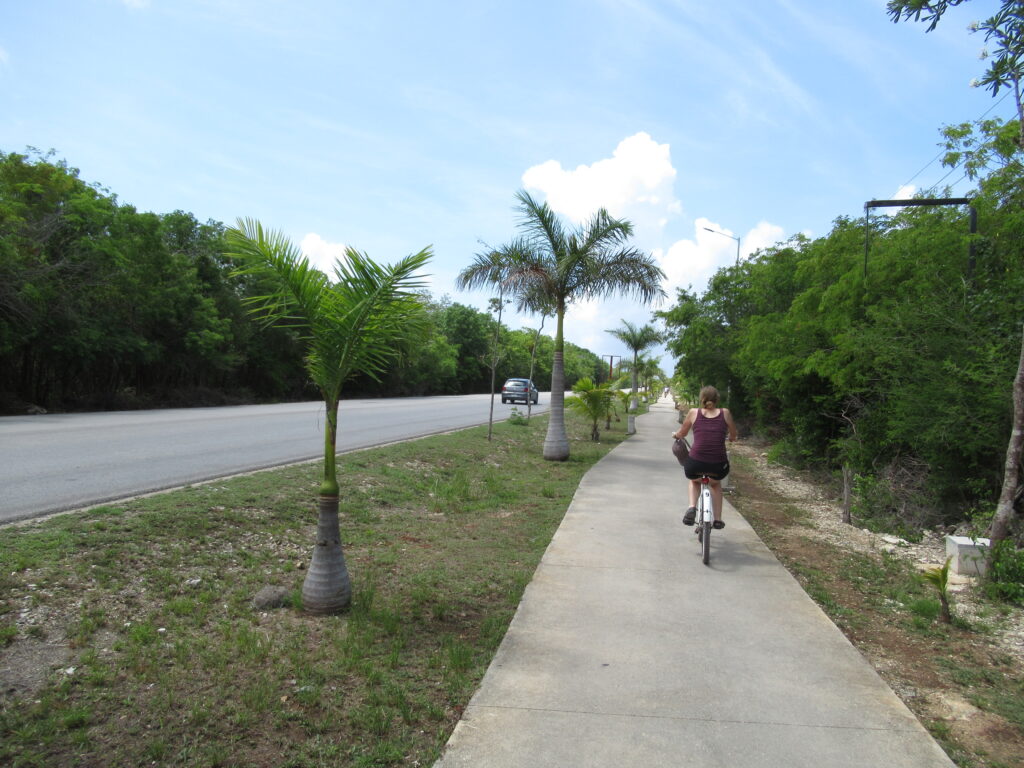 However, when we arrived at the beach we got quite a shock! We had heard that there had been a sargassum inundation in the area – but nothing quite prepared us for the scale of it…! A sargassum inundation is when lots of seaweed ('sargassum' is part of the scientific name for the seaweed) washes up on the shore and it piles up in such large amounts so quickly that the sea doesn't wash it back away. This results in beaches being covered in seaweed.
These events apparently only started in 2011, when roughly 200 times the normal amount washed ashore. It is believed that human activity – such as deforestation and use of fertilisers in agriculture – has triggered these events, and they are now a regular occurrence. The seaweed piles up on the beach and as it rots it emits a noxious odour.
These events have devastated tourism in some parts of the Caribbean – as who wants to sit on a beach next to a huge pile of rotting seaweed? In 2019, the whole east-facing Caribbean coast of Mexico was engulfed – including the very popular and famous Cancun resort area. Hotel and resort operators employed people to clear the seaweed from their part of the beach, and relocate it to…. yes, the public part of the beach!?!
To be honest, from what we saw – they were fighting a losing battle – the smell was everywhere regardless of where the seaweed was moved to, and there was SO MUCH of it they were taking tractor loads of it away…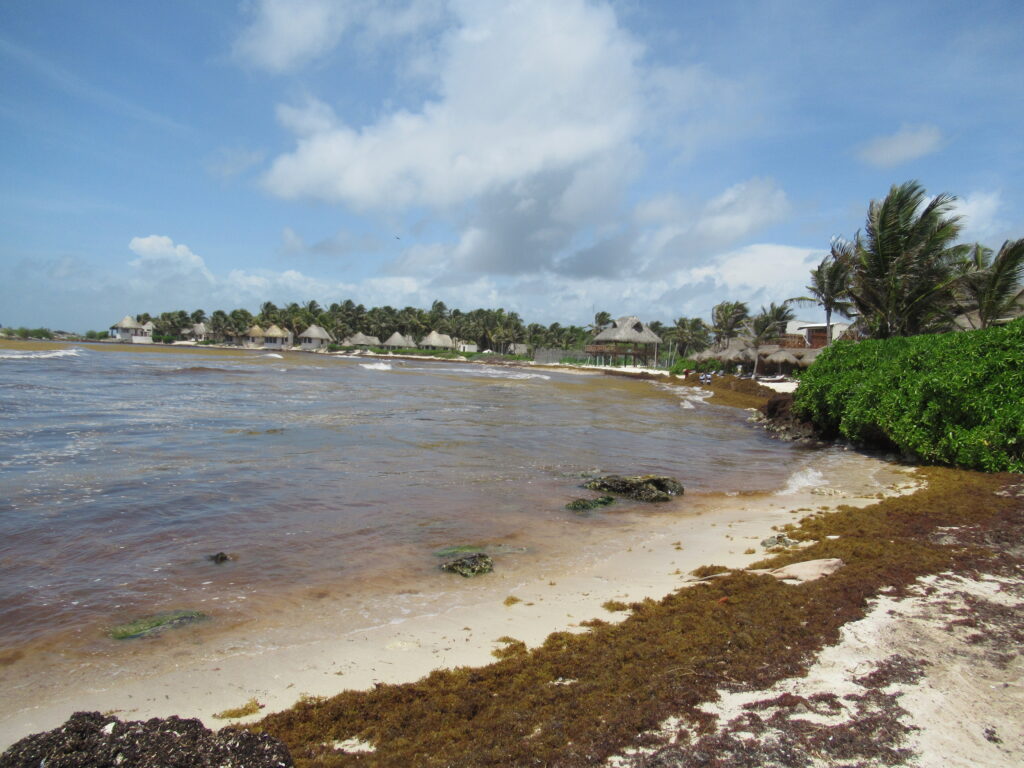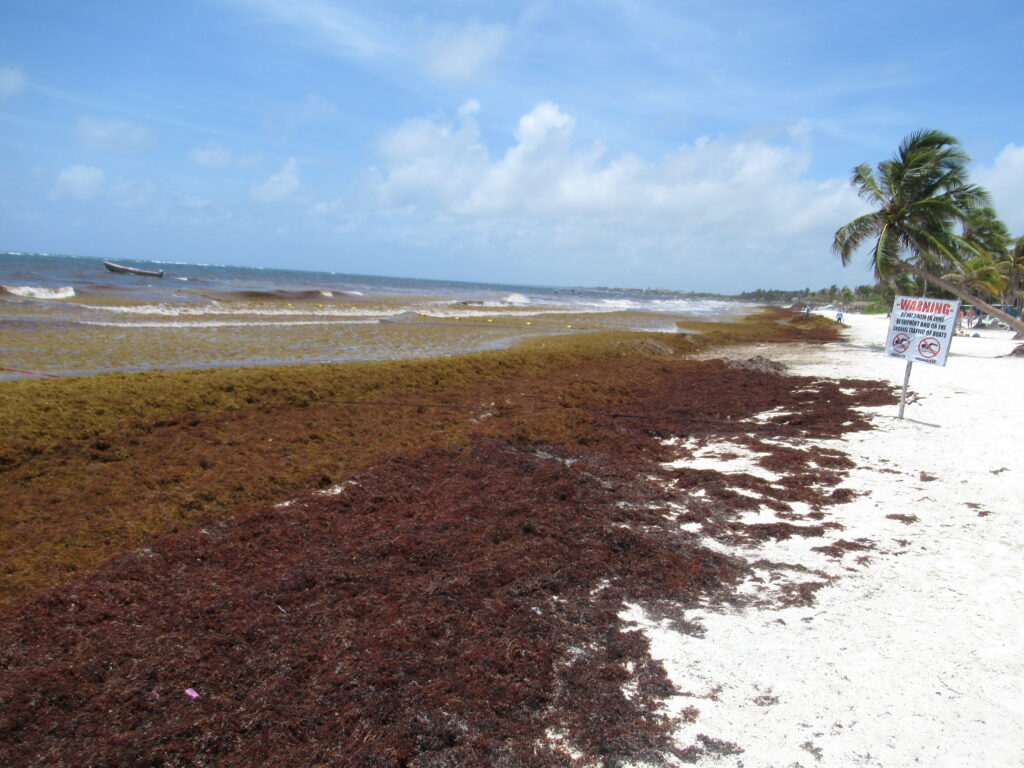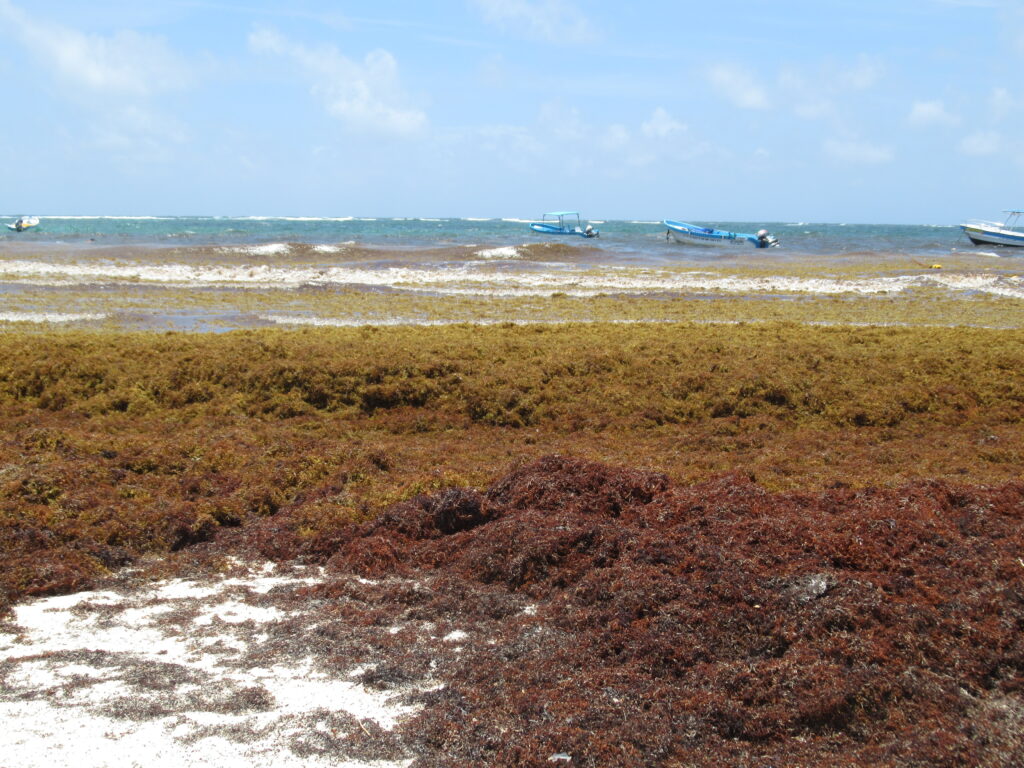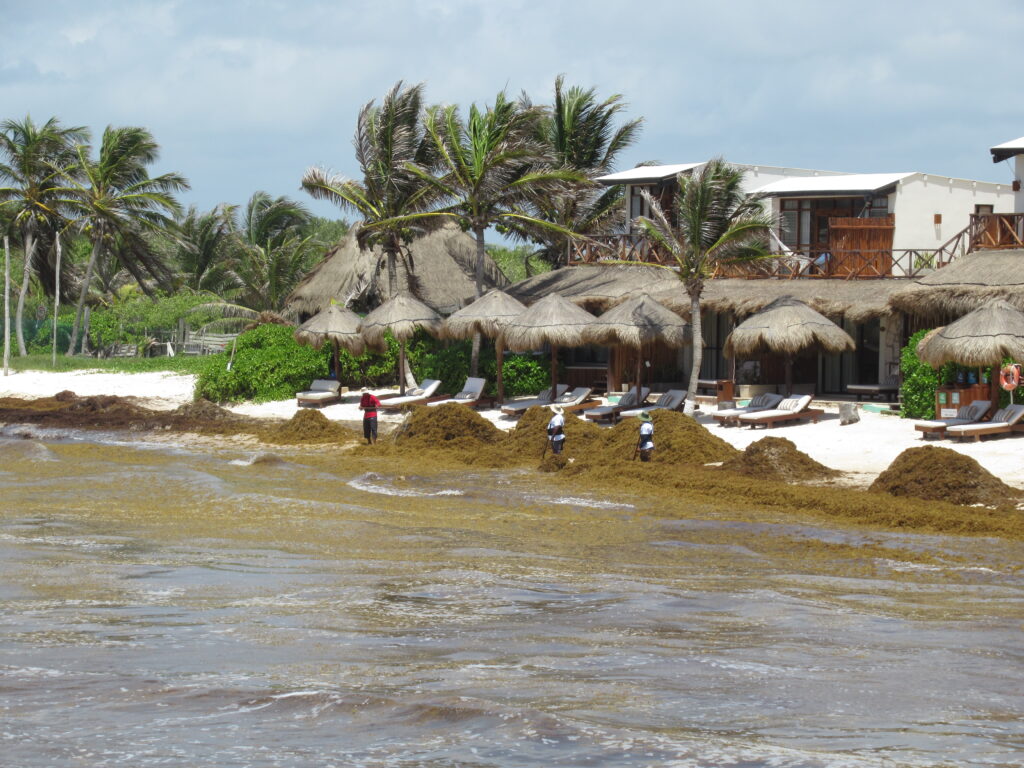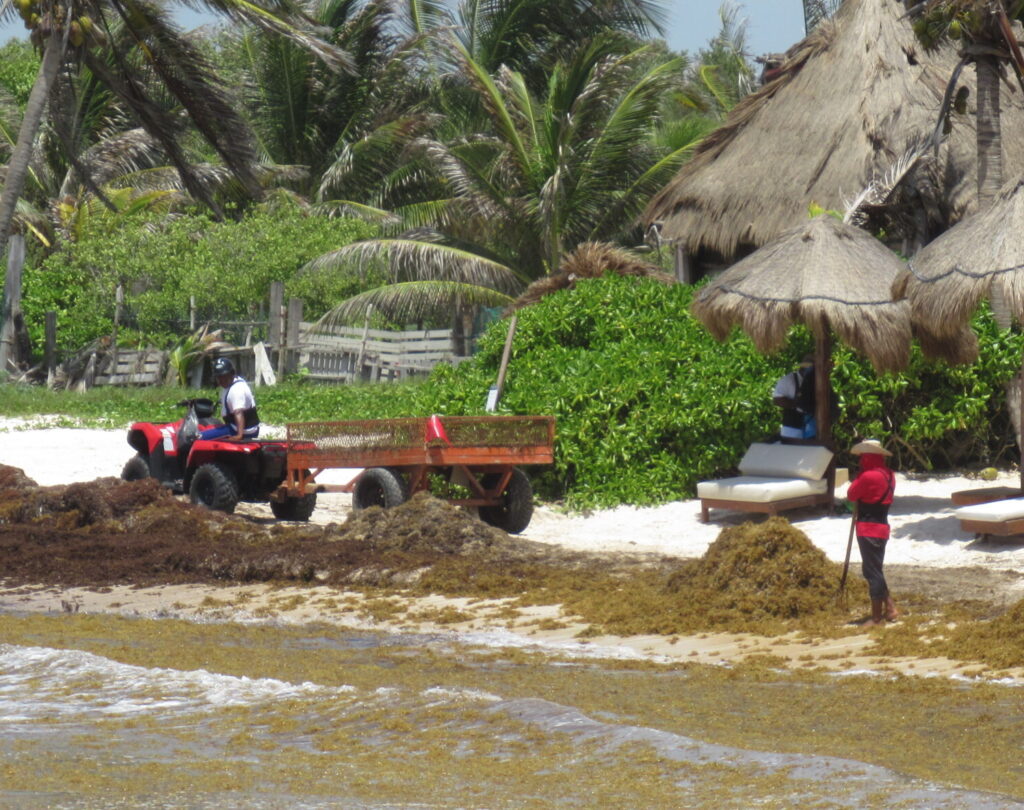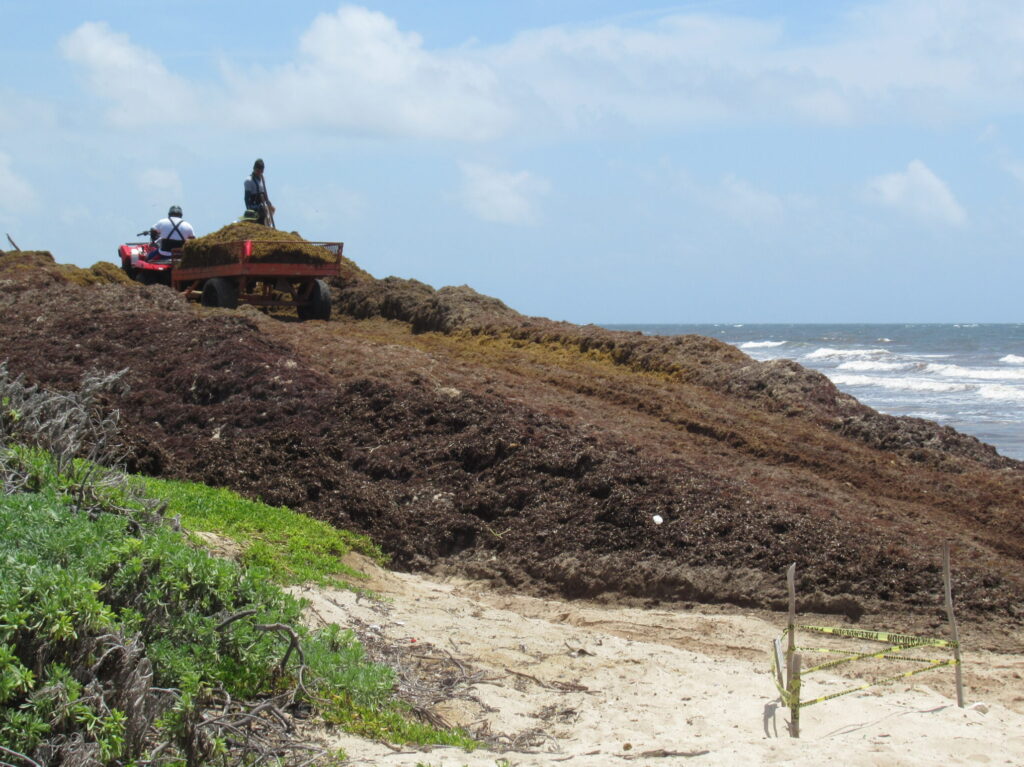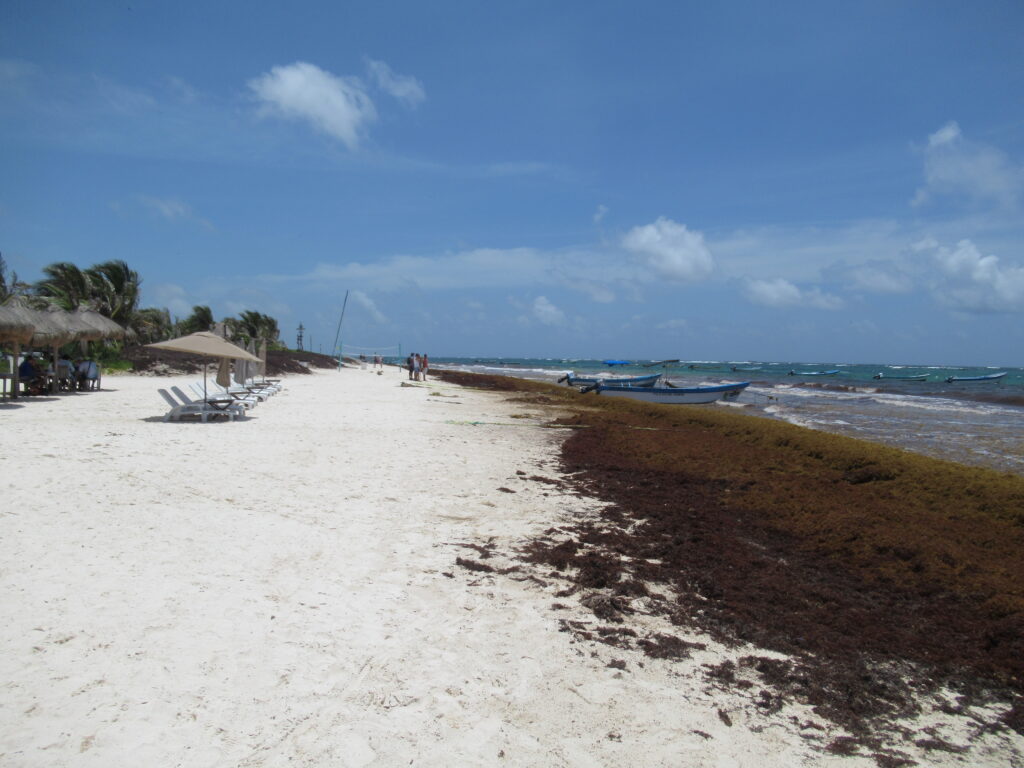 There weren't very many tourists around on the beach – which I guess is not that surprising! We had a bit more of a wander and found ourselves in the area just along from the ruins where we would be going the next day.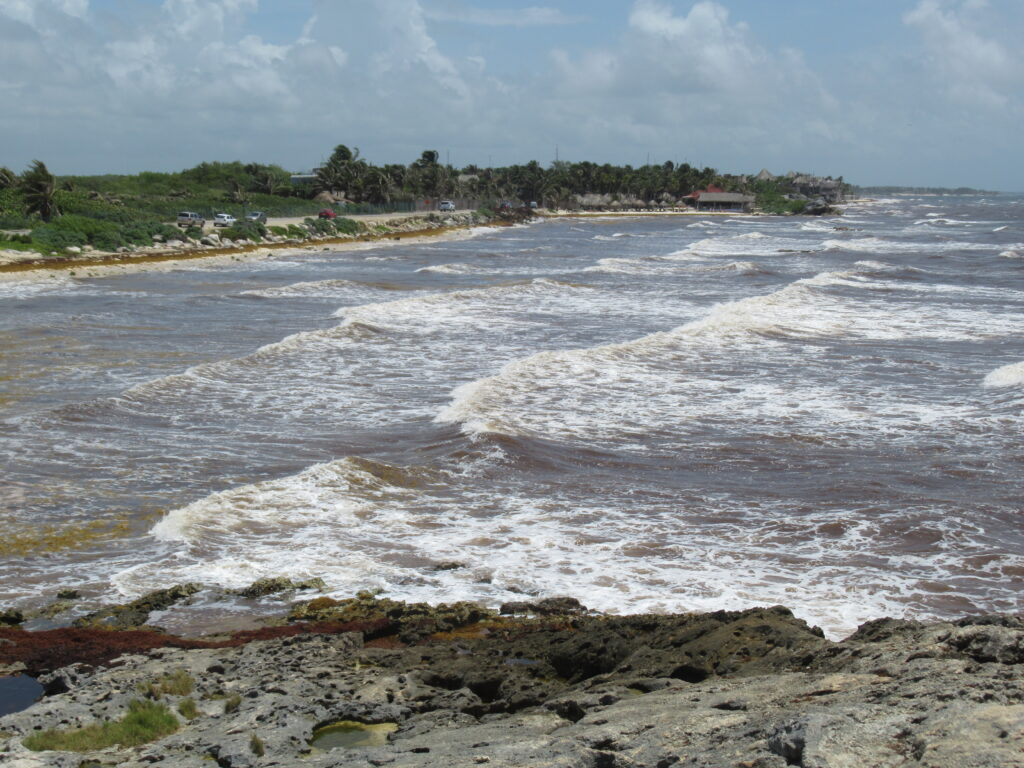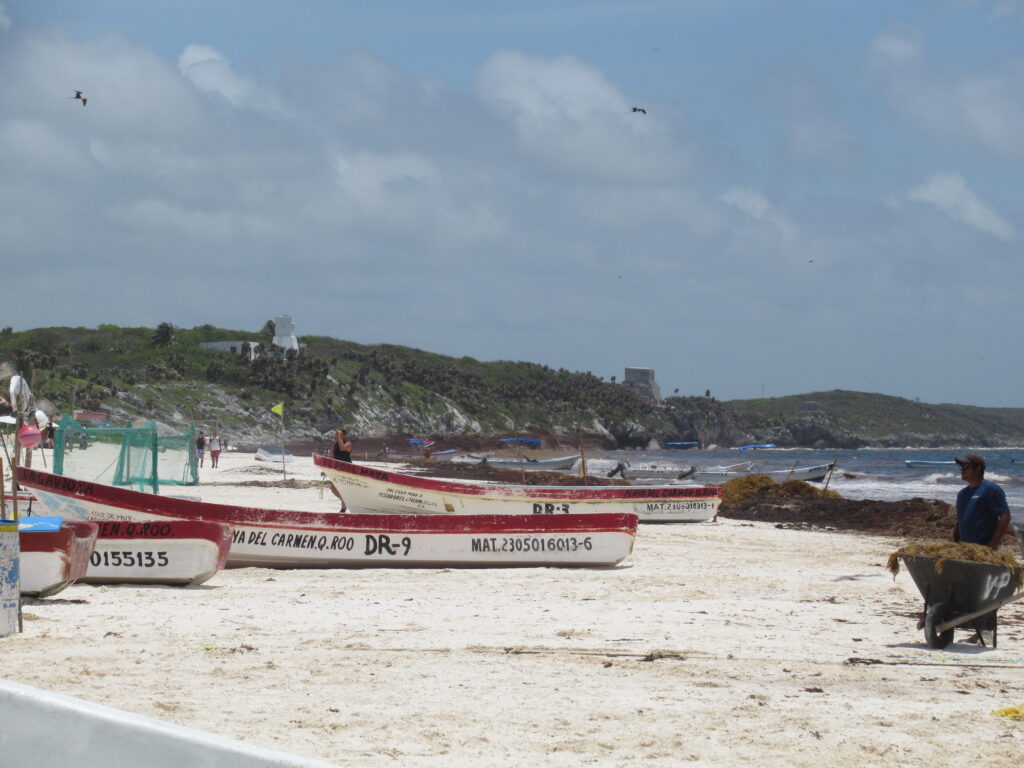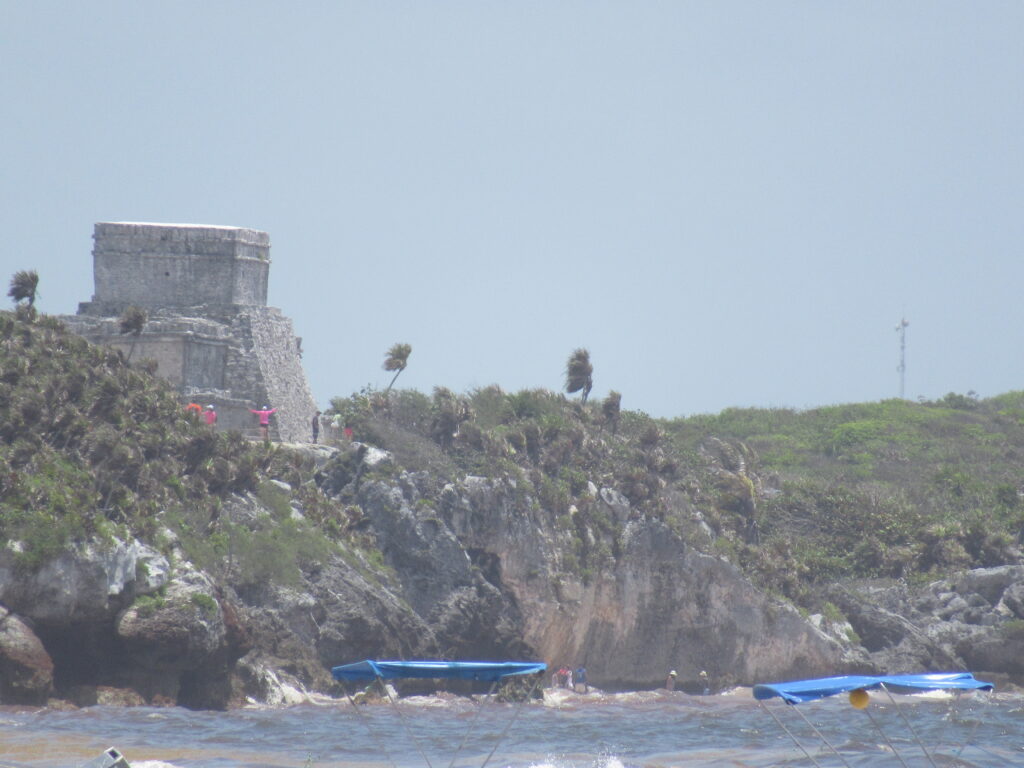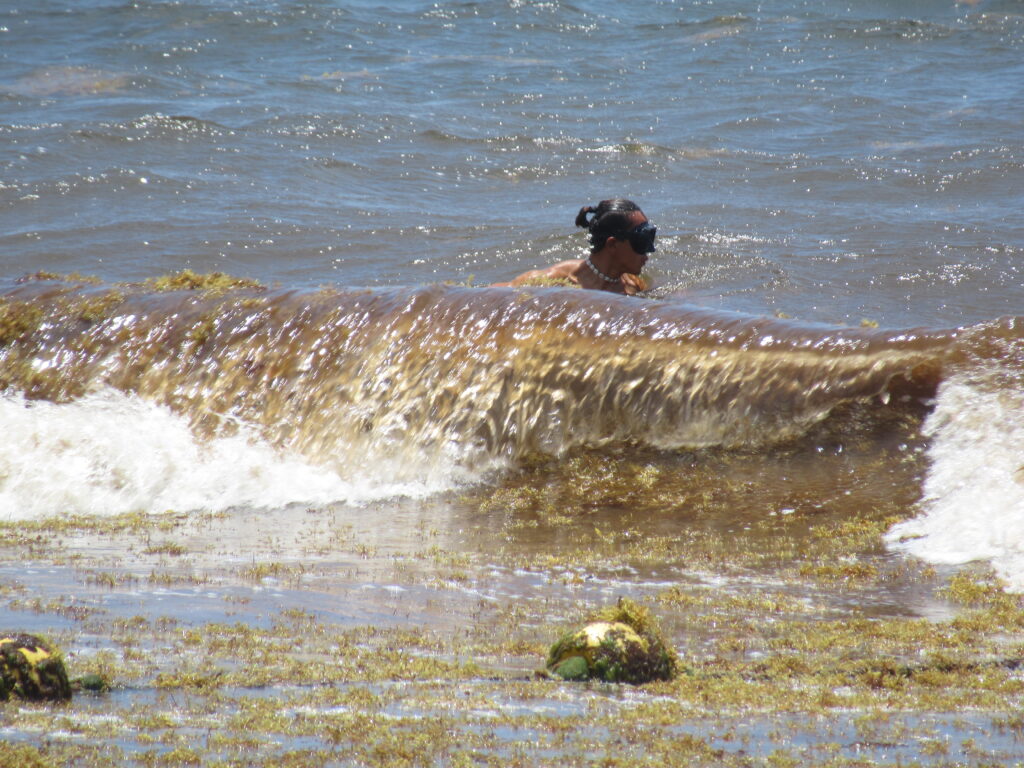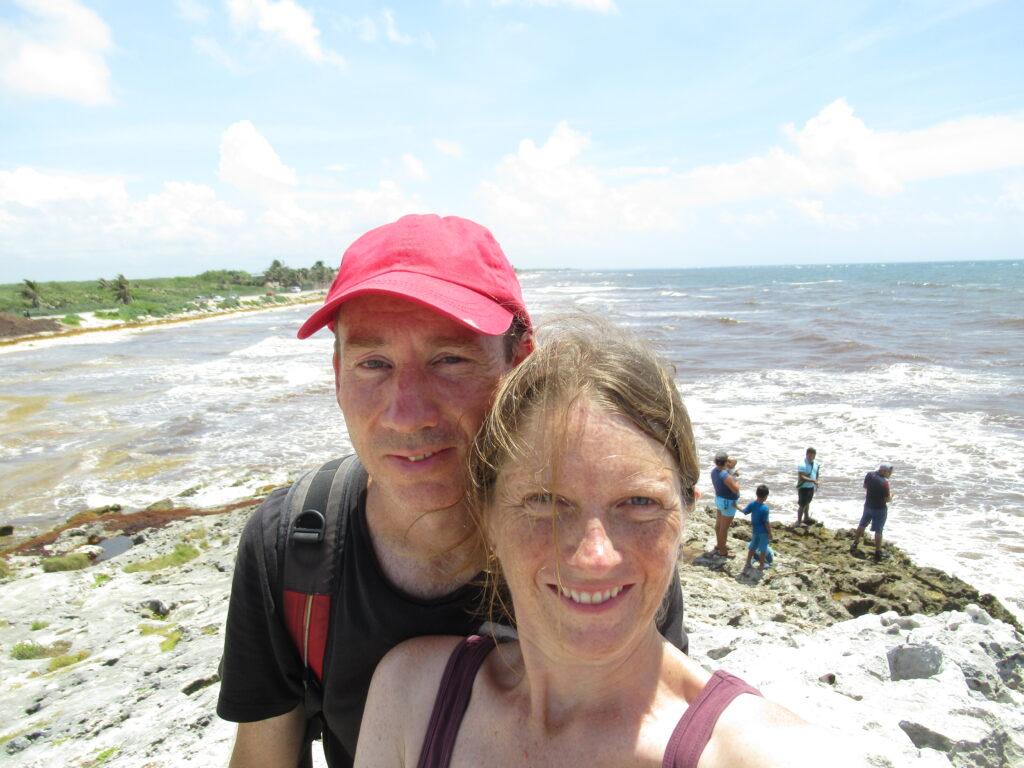 The beach area is pretty much just overpriced resorts and restaurants – so we spent most of the rest of our time in town doing the eating and drinking thing. The drinking thing was slightly interrupted by the fact that we happened to be there on a local election day – and it is forbidden to sell alcohol on election days in most Mexican states (to maintain order apparently). I think there are some exceptions if it's a tourist restaurant with food – but our takeaway beers were OFF..!
Anyway, we found a taco place that we loved and we pretty much just went there for every meal! 🙂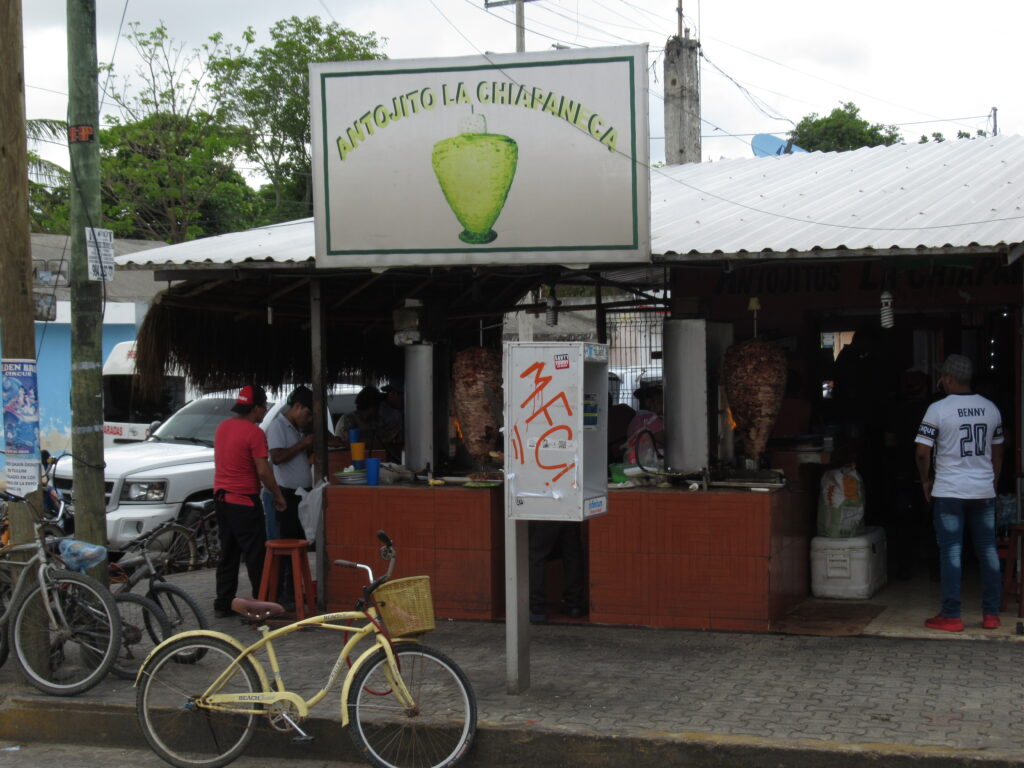 Other than eating out and not drinking beer, there wasn't much else that we did in Tulum town. We did make sure that we did the most important thing of all though… YES – THE PLASTIC LETTERS! 🙂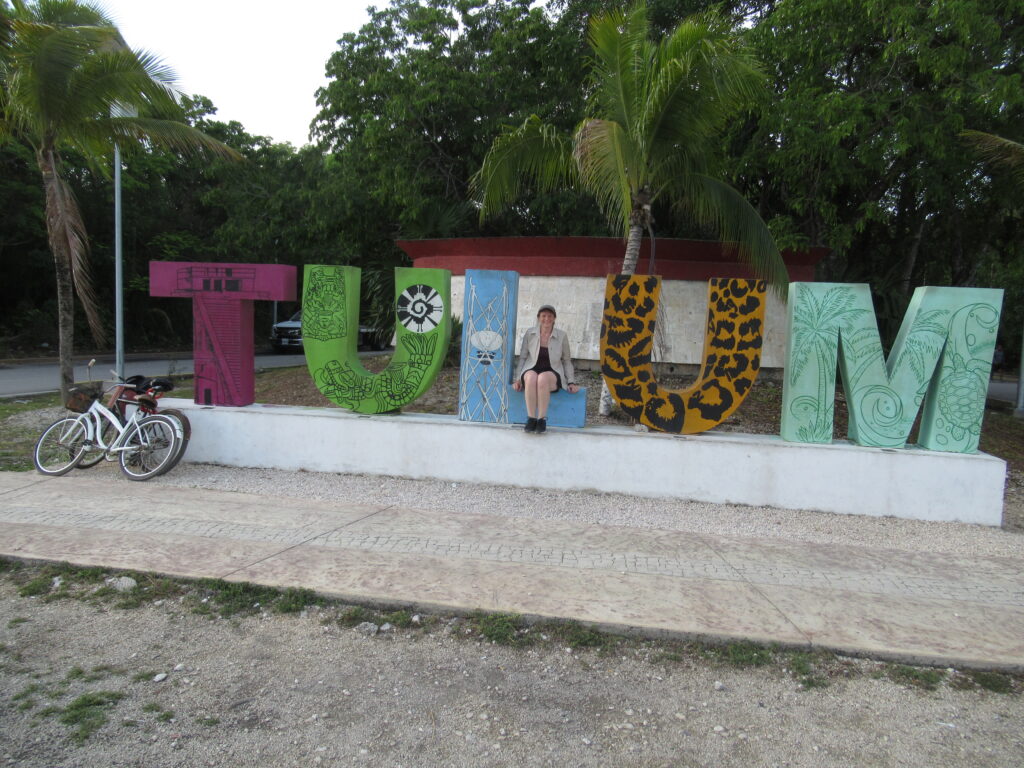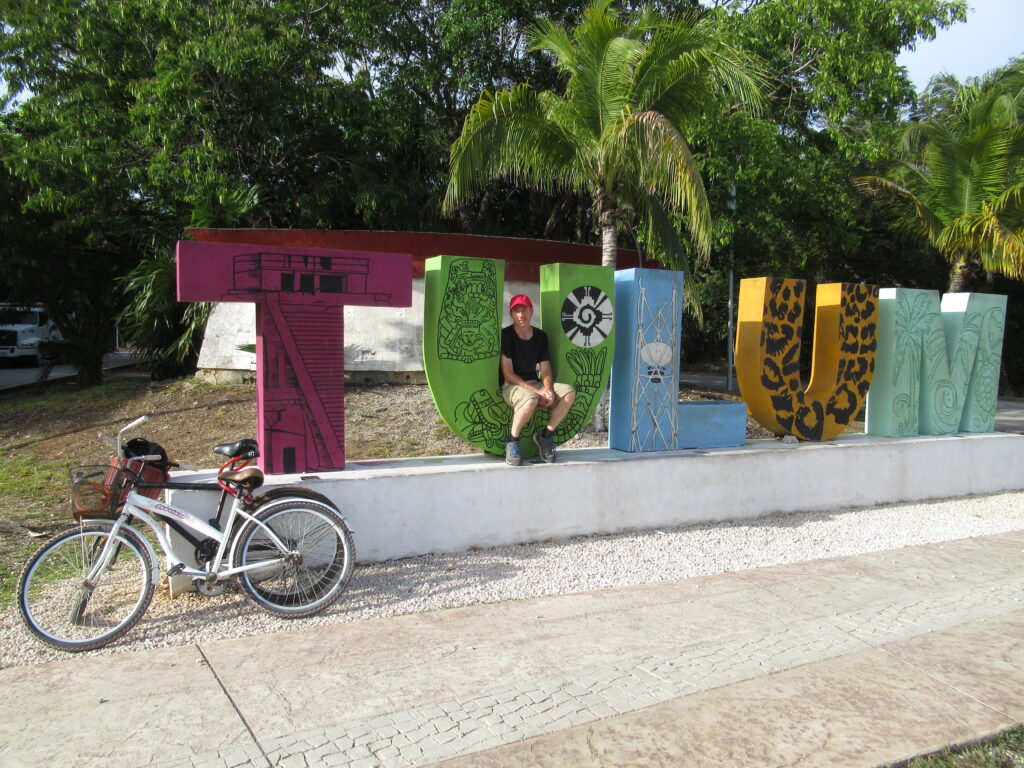 So all in all we had a nice time in Tulum – the beach was a bit of a shock, but the food made up for it! 🙂