As you would expect there were plenty of snacks consumed in Mexico, and so let's get straight in with the very important 'crisp' or 'chip' category – we were expecting some good levels of spice in this category and we weren't disappointed! 🙂 So here are some examples…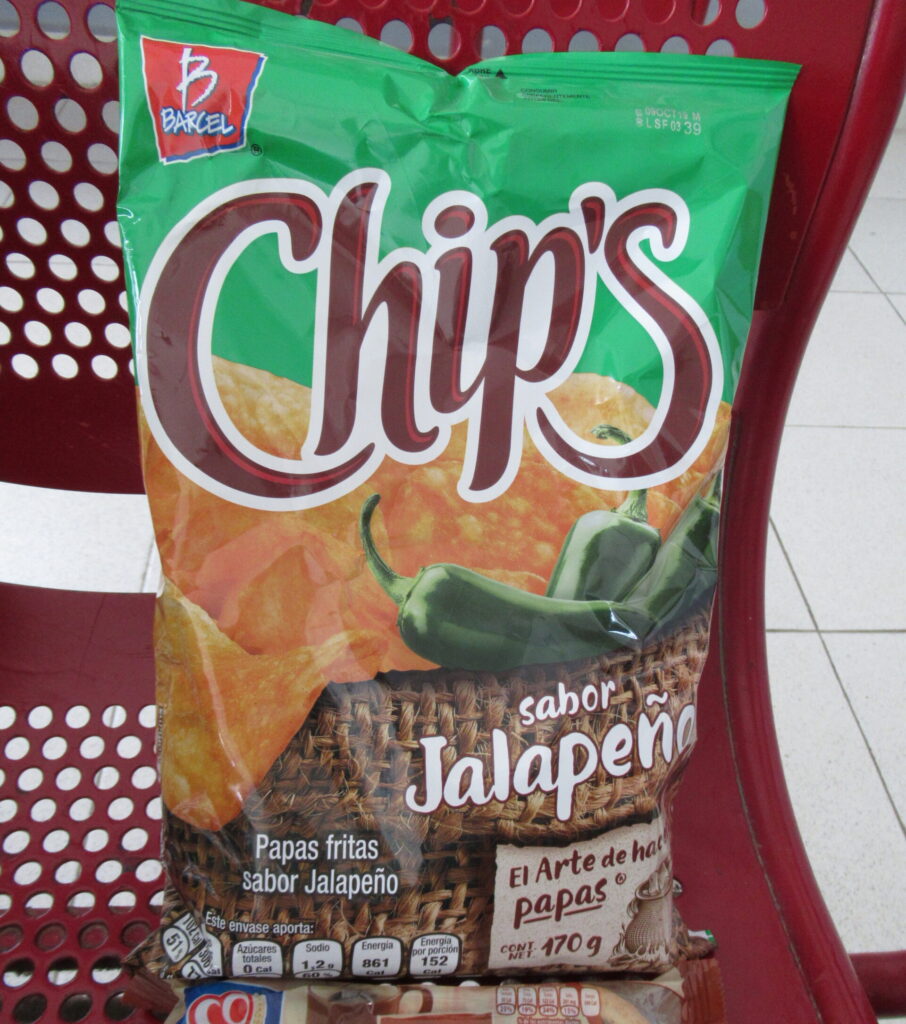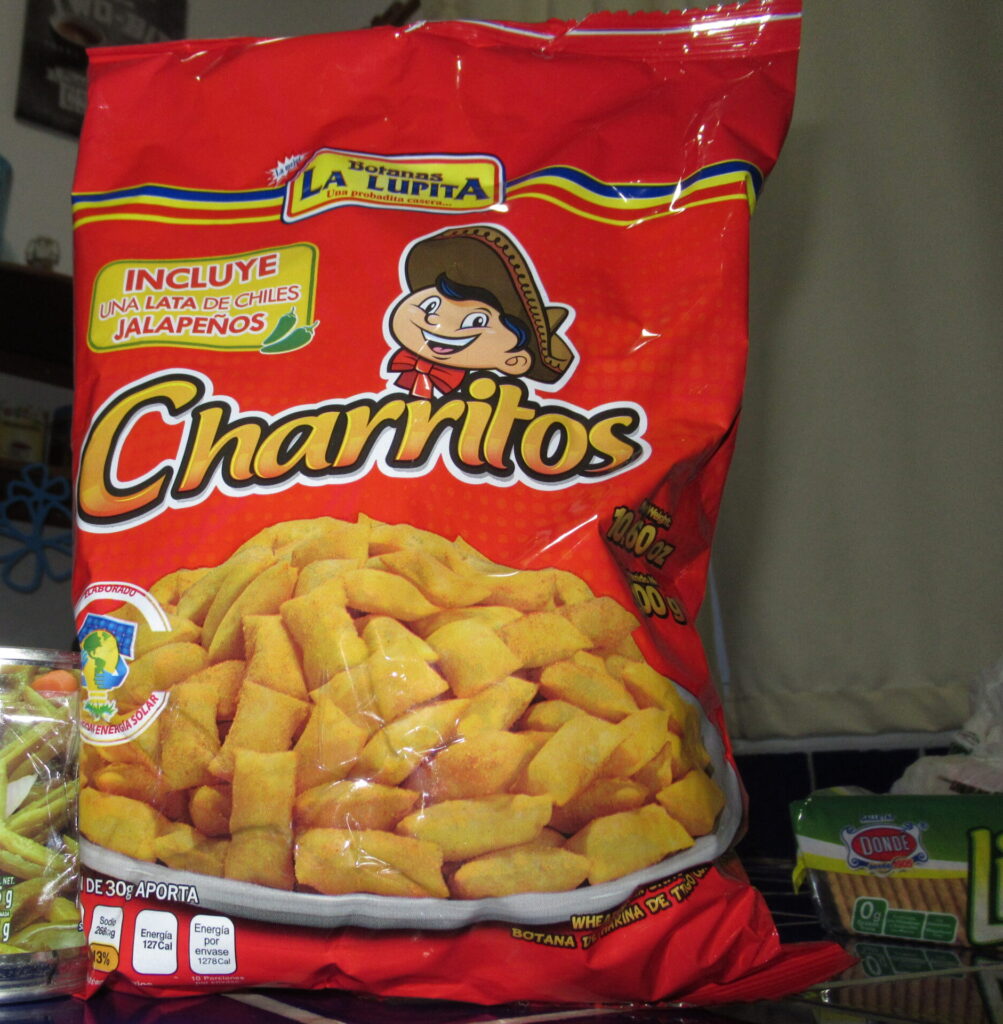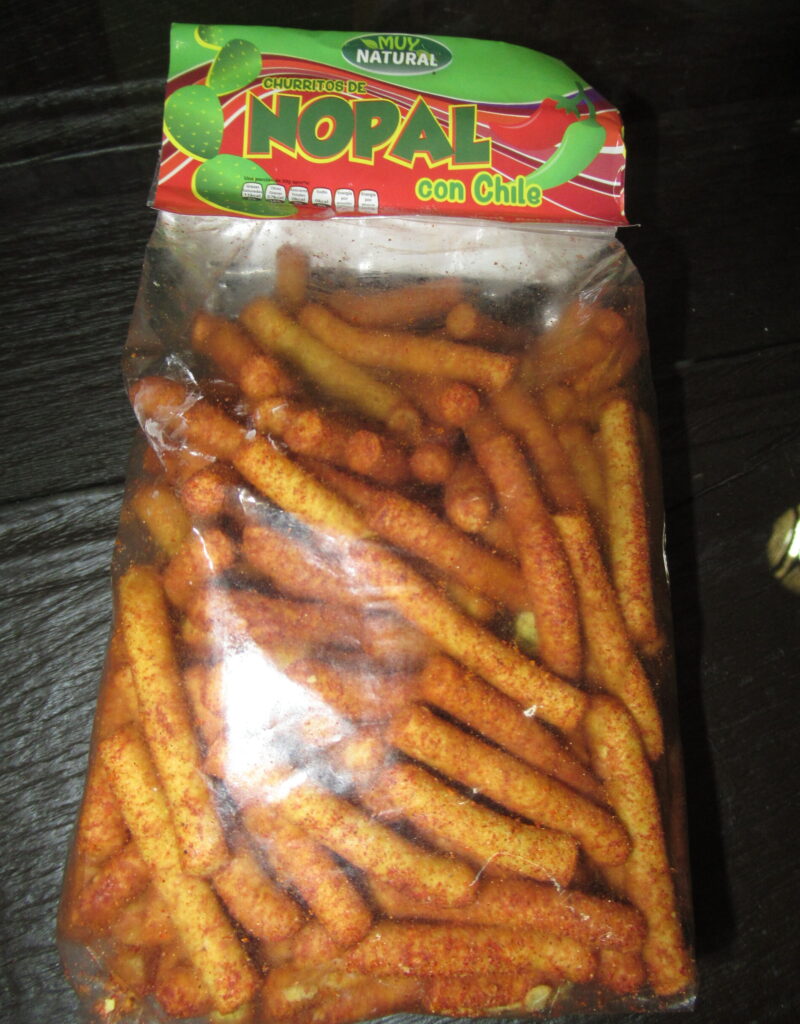 Next up we have some sweet biscuit-type snacks…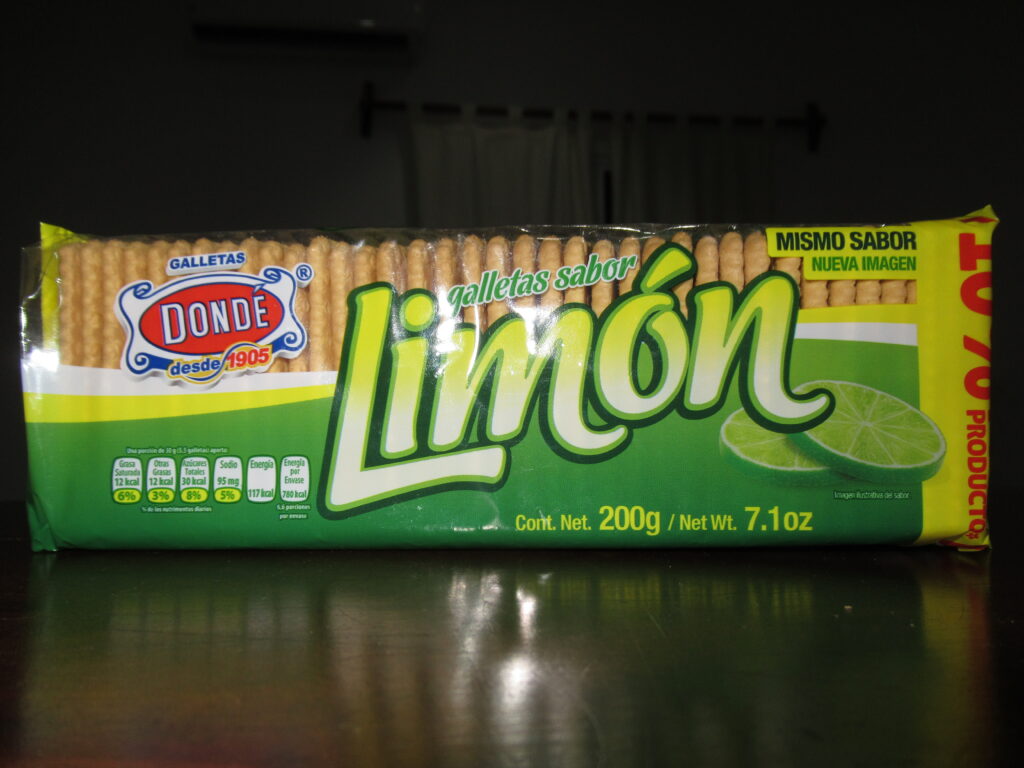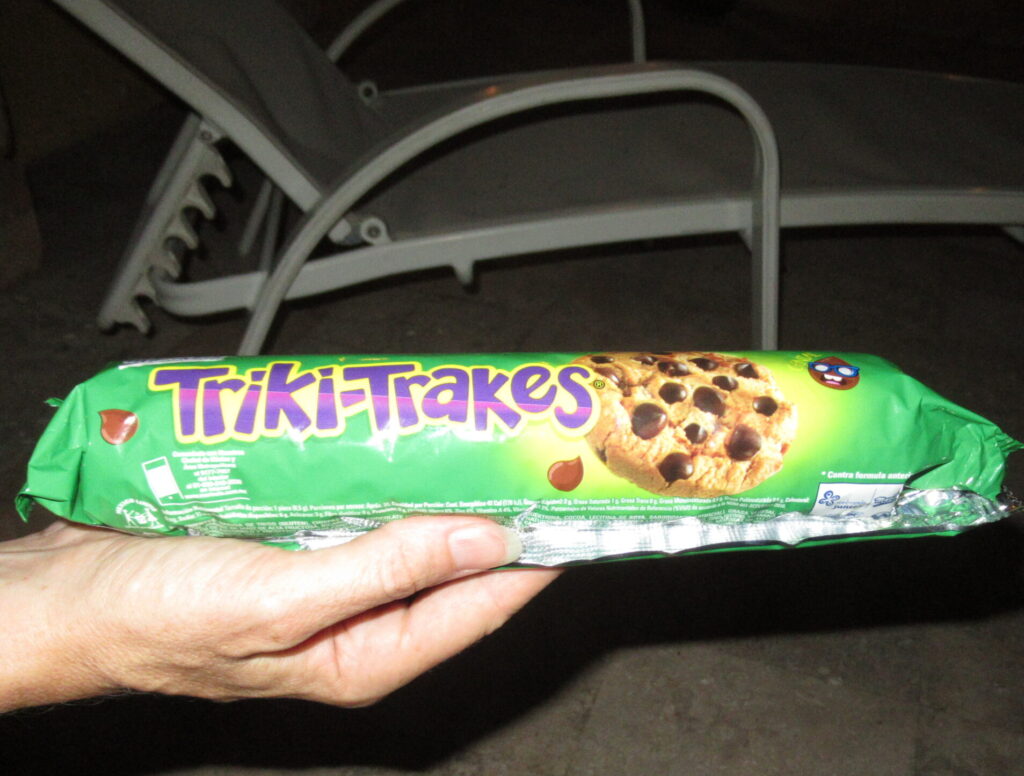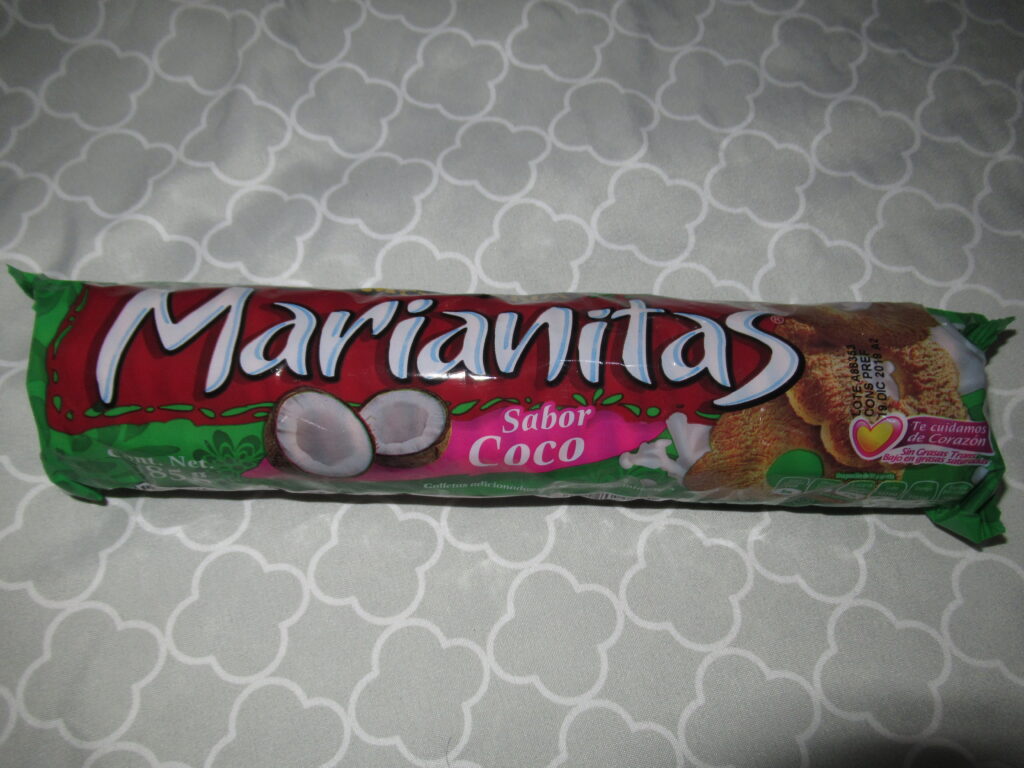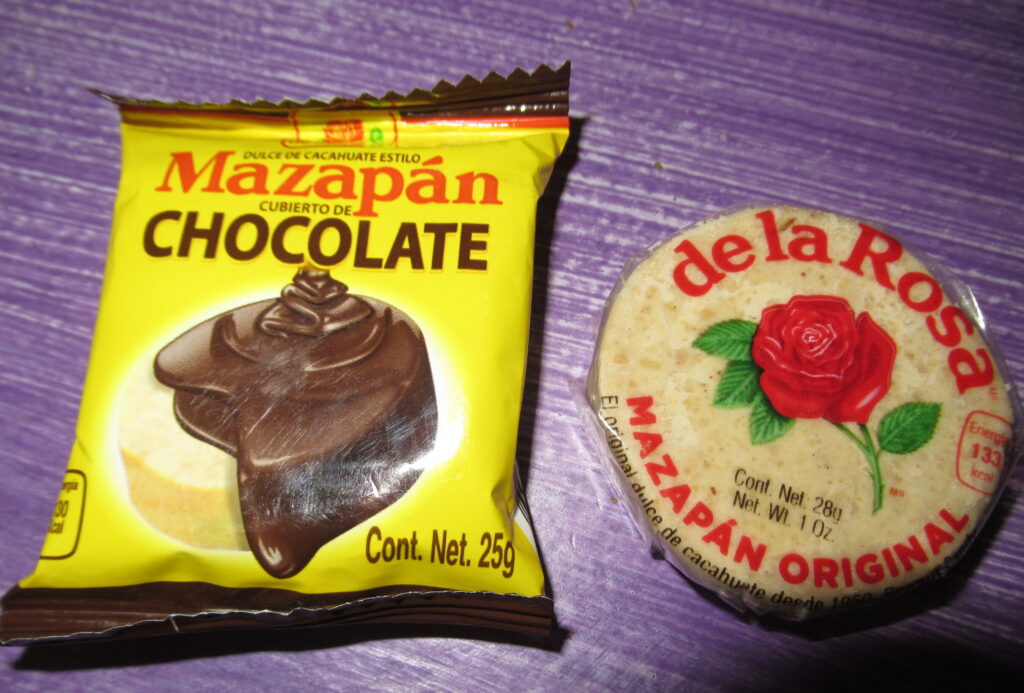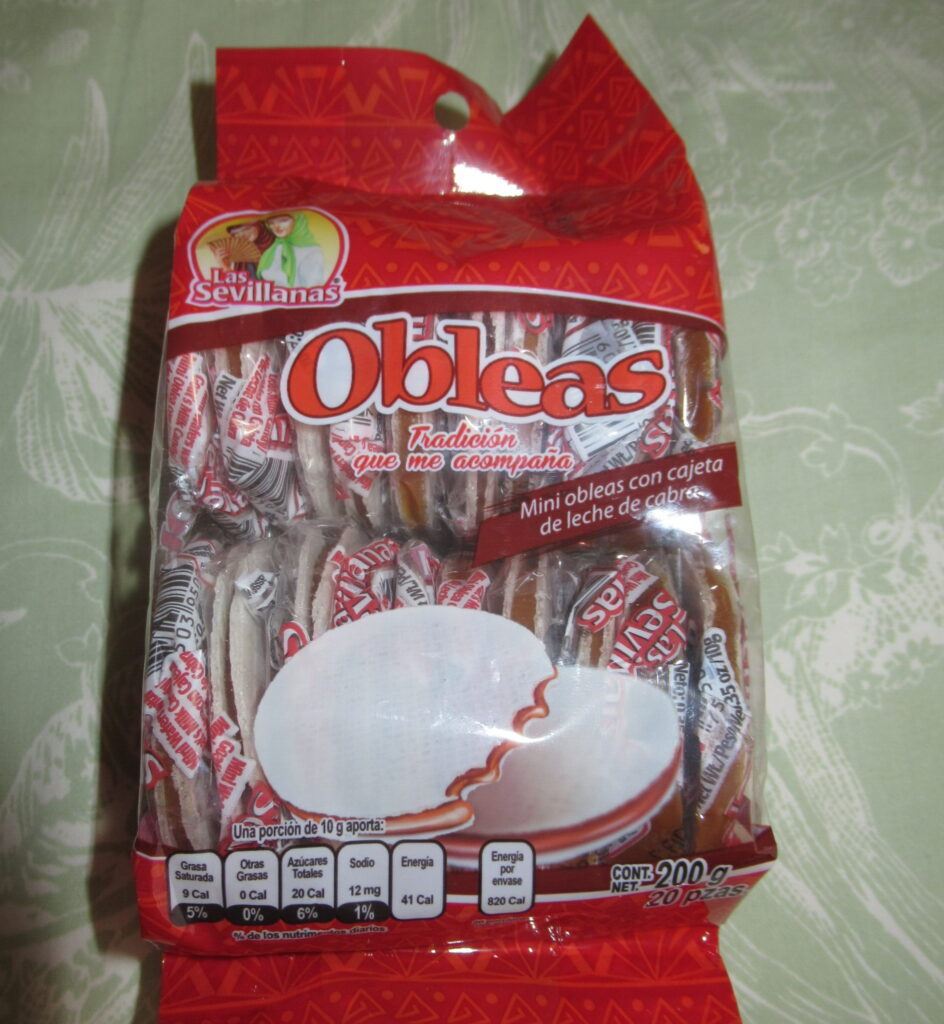 While we are talking about sweet things, I will mention the Calle de los Dulces in Puebla – which is a famous street where they sell famous sweets. Obviously we had to go and take a look and buy some sweet things…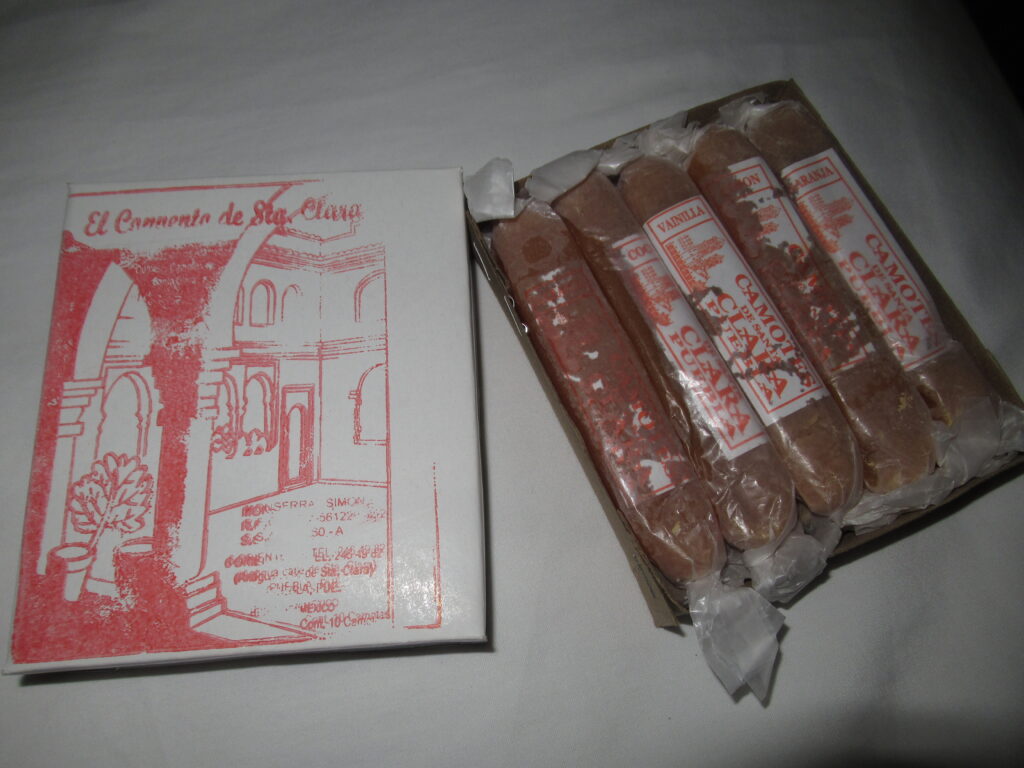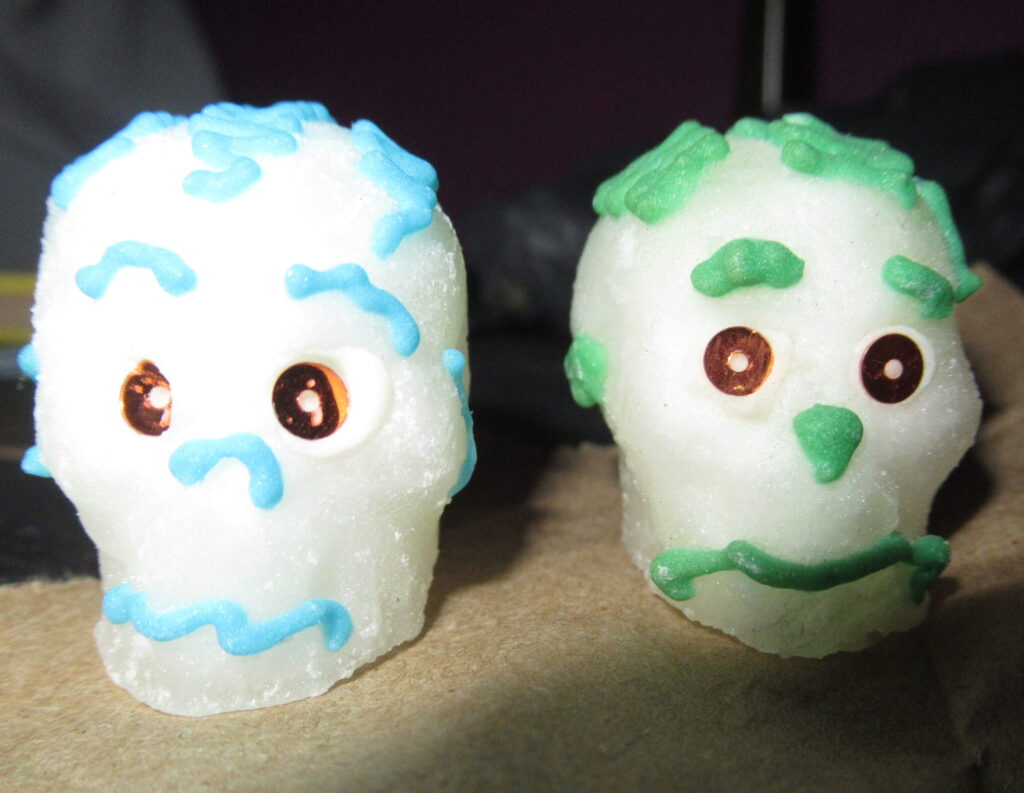 And finally we will mention a chocolate bar named after a king! Yes, is this the only chocolate bar in the world named after a king? Maybe it is, and it's named after Carlos V – who was a Holy Roman Emperor. It has been on sale in Mexico since 1919, and gets its name because Carlos V was also King of Spain as Carlos I of Spain, and was supposedly responsible for bringing chocolate to European royalty. Anyway, it was bought by Nestle in the 1990s and apparently has 'NEVER BEEN THE SAME AGAIN'….
Mysteriously, the chocolate has 'Do you forgive me?' written on it. A search of the internet reveals nothing…. so it's either a) a marketing gimmick to encourage people to give out chocolate when they apologise, or b) a message from Nestle because they changed the chocolate recipe…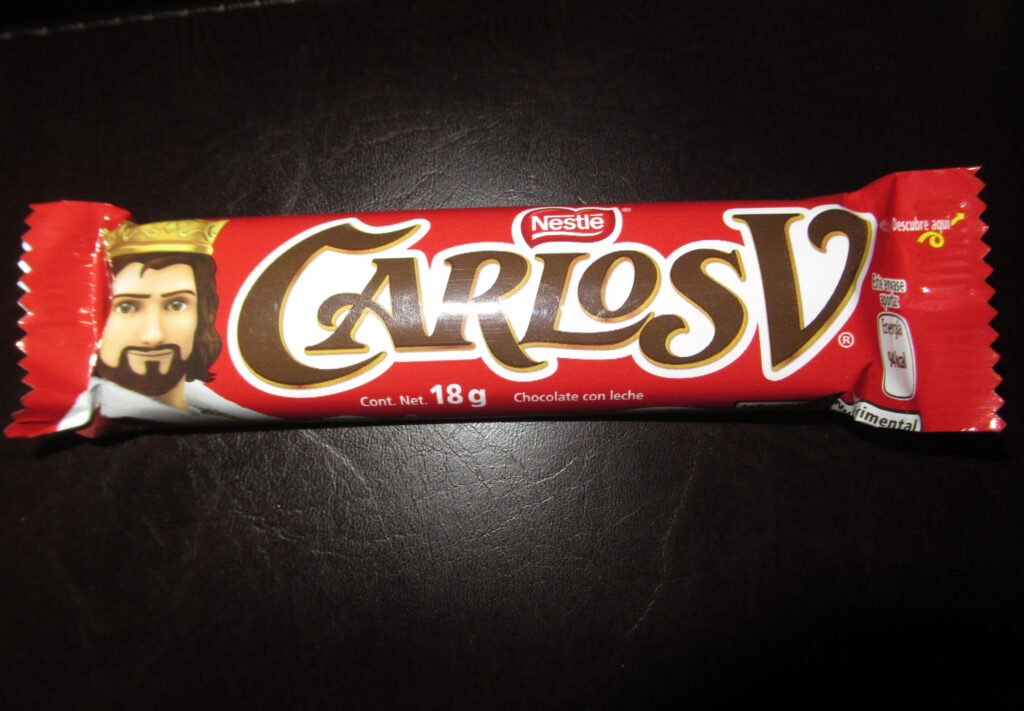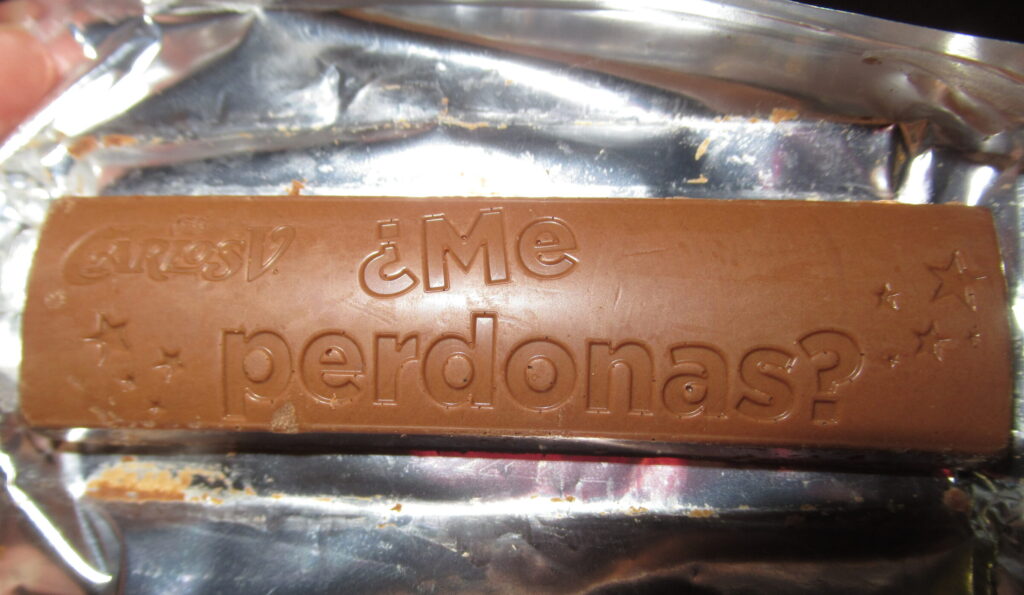 OK, enough about kings and chocolate, we now have some hot snacks – yeah!
So let's start with marquesitas, which are a speciality of the Yucatan peninsula. Marquesitas are large rolled crepes filled with a variety of fillings – eg. jam, chocolate, and the main speciality which is 'queso de bola' – edam cheese. These are available for sale on the streets of the cities of the Yucatan – so we thought we had better try one. It was quite nice, but not as delicious as we had hoped – probably they were a bit stingy with the cheese…. 🙂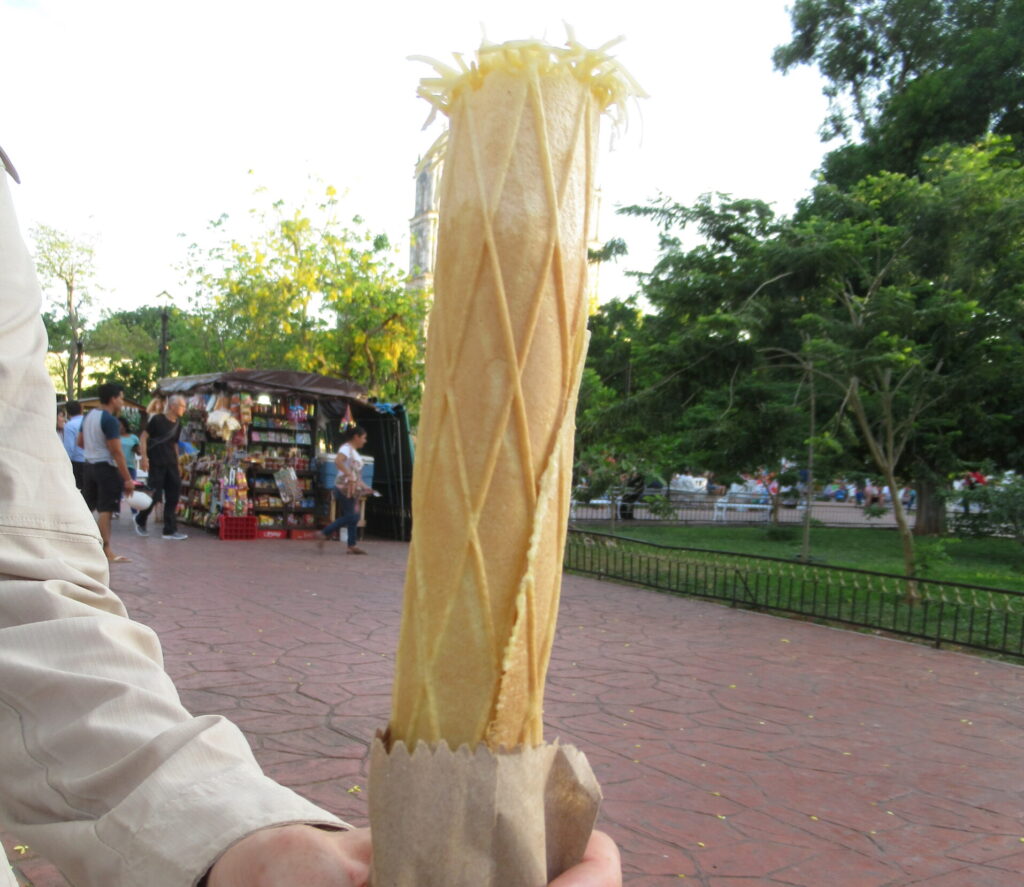 Moving on, a good old fashioned empanada – pretty tasty! 🙂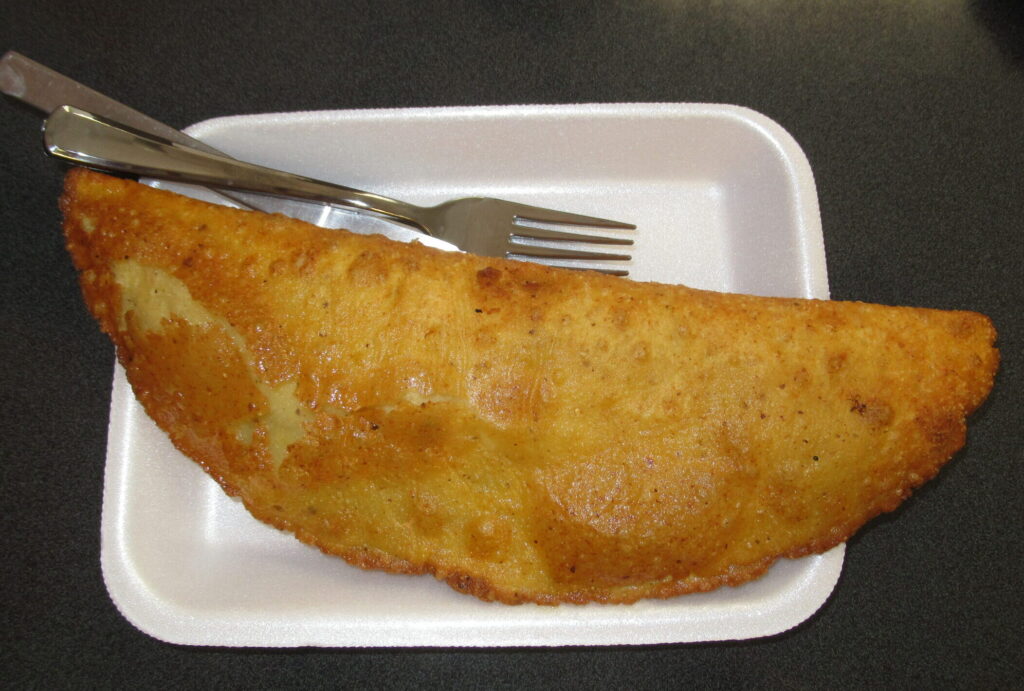 Next up, our favourite hot snack in Mexico – a cheese and nopales (cactus) quesadilla cooked fresh on a griddle at the front of an old lady's living room.. it was delicious!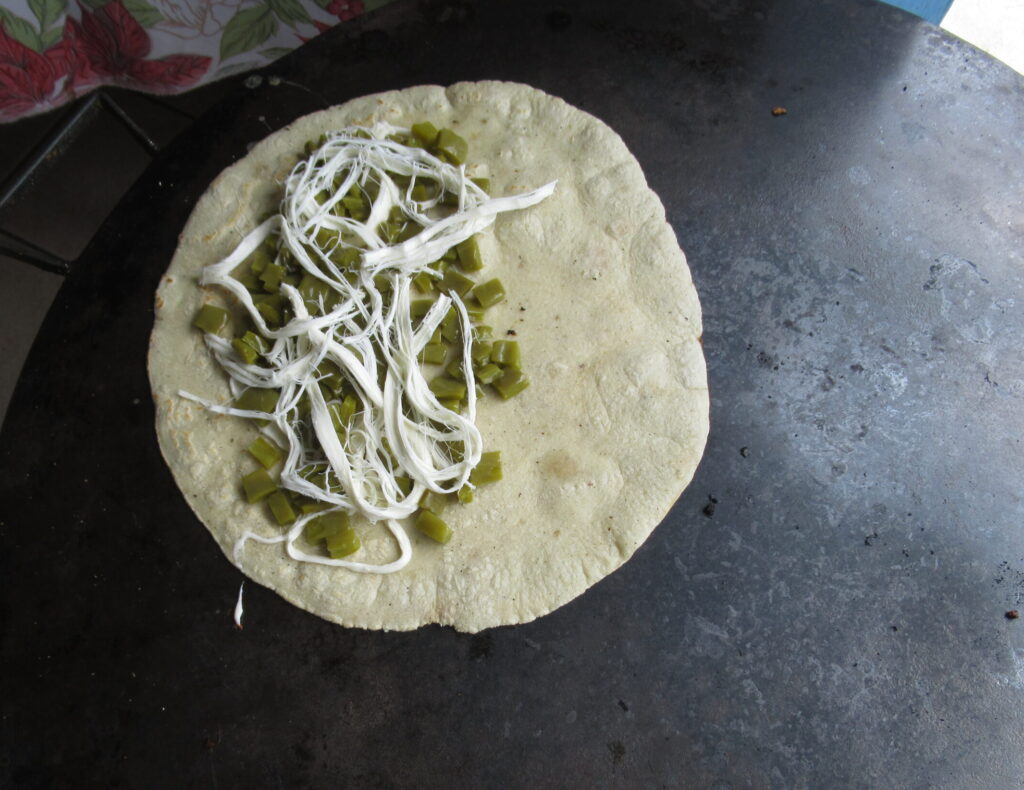 That's it for hot snacks… what?! yeah in reality many of the things we ate at lunchtime could be classed as 'hot snacks' and so probably this section could have been part of the normal food section… in Mexico it seemed like we were constantly eating –  and the line between meals and snacks was as blurred as it has ever been! 🙂
And so before we get to the many, many cakes that we had, I will mention a snack/drink that was unbelievably AWESOME. Yes, I'm talking about chocolate atole (also known as champurrado), served with pan de yema (sweet bread) and butter. OH YES! Champurrado is made from atole (a hot corn drink with sugar, cinnamon, and vanilla (plus other things)) and chocolate. It was served with a large roll for dipping.. how can you go wrong with that!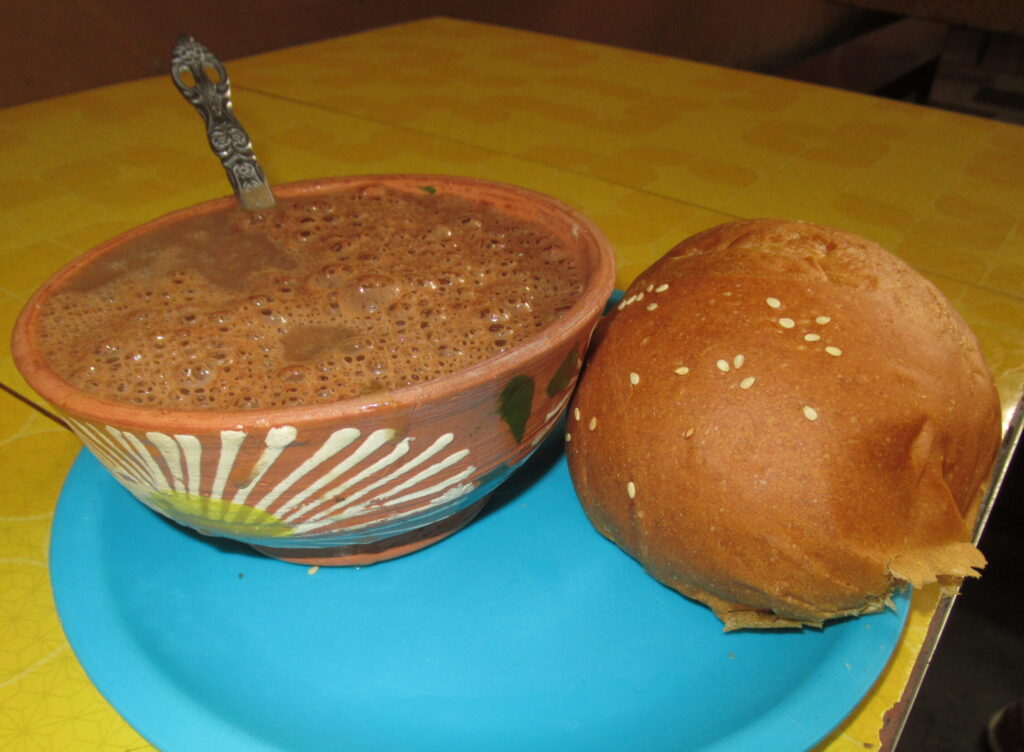 Baked goods
There was no shortage of delicious items available from bakeries in Mexico, and we endeavoured to make the most of this fact! 🙂 So here we go with a lovely gallery of cake pics 🙂