The Latin American Tower is an iconic landmark of Mexico City – it was built in 1956 and was the first skyscraper to be built in an active earthquake zone. It has survived two large earthquakes since then, where other downtown buildings were badly damaged (1957, 1985). When it was a built, the 'earthquake-proofing' measures were considered innovative and they have since become standard practice when building in an earthquake zone.
So this building was ahead of its time, and until 1982 it was the tallest building in Mexico. Its height is 182m – which is not so tall nowadays – about the same height as Tower 42 in London, and smaller than many of the fancy office tower blocks in Sydney's CBD. If it were in Sydney it would be the 17th tallest building in Sydney. Coincidentally, it is now also the 17th tallest building in Mexico.
But size is not everything! This tower has style, and it also has a big clock on the top of it which we could see out of the window of our accommodation.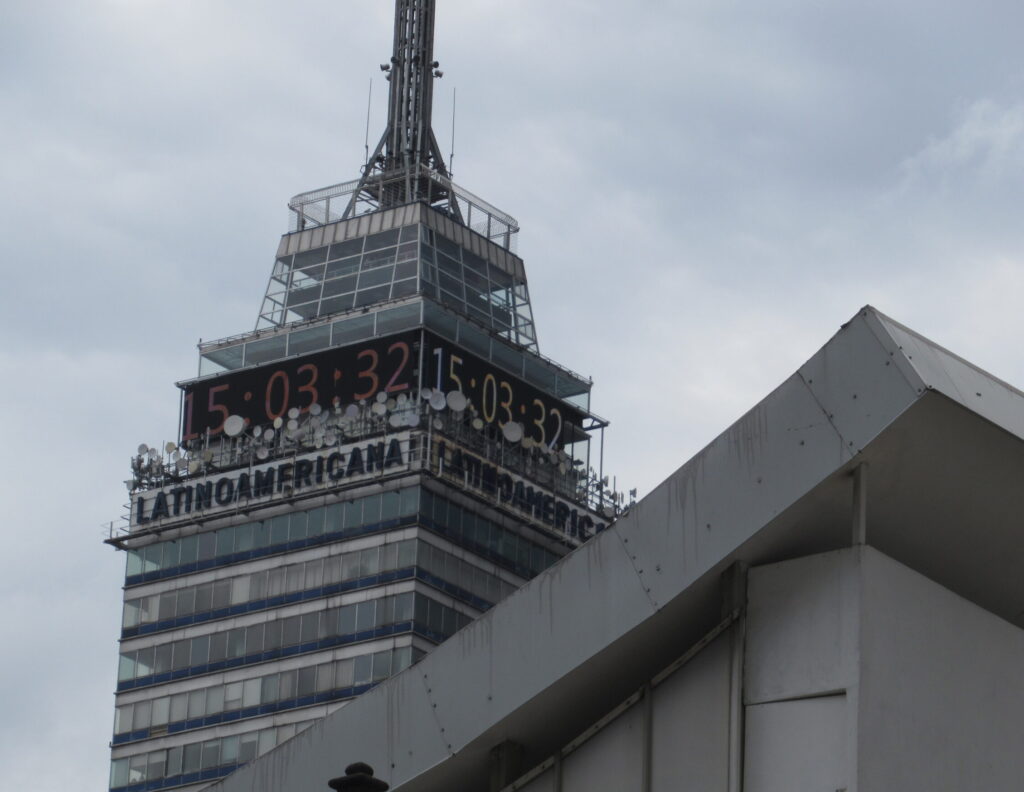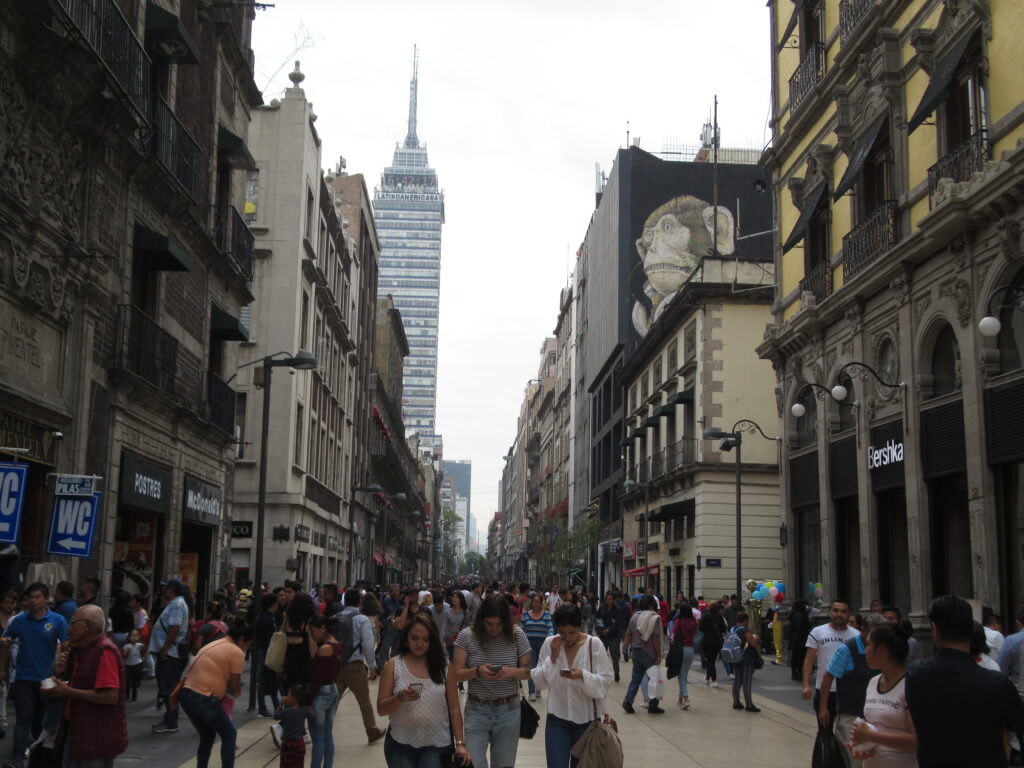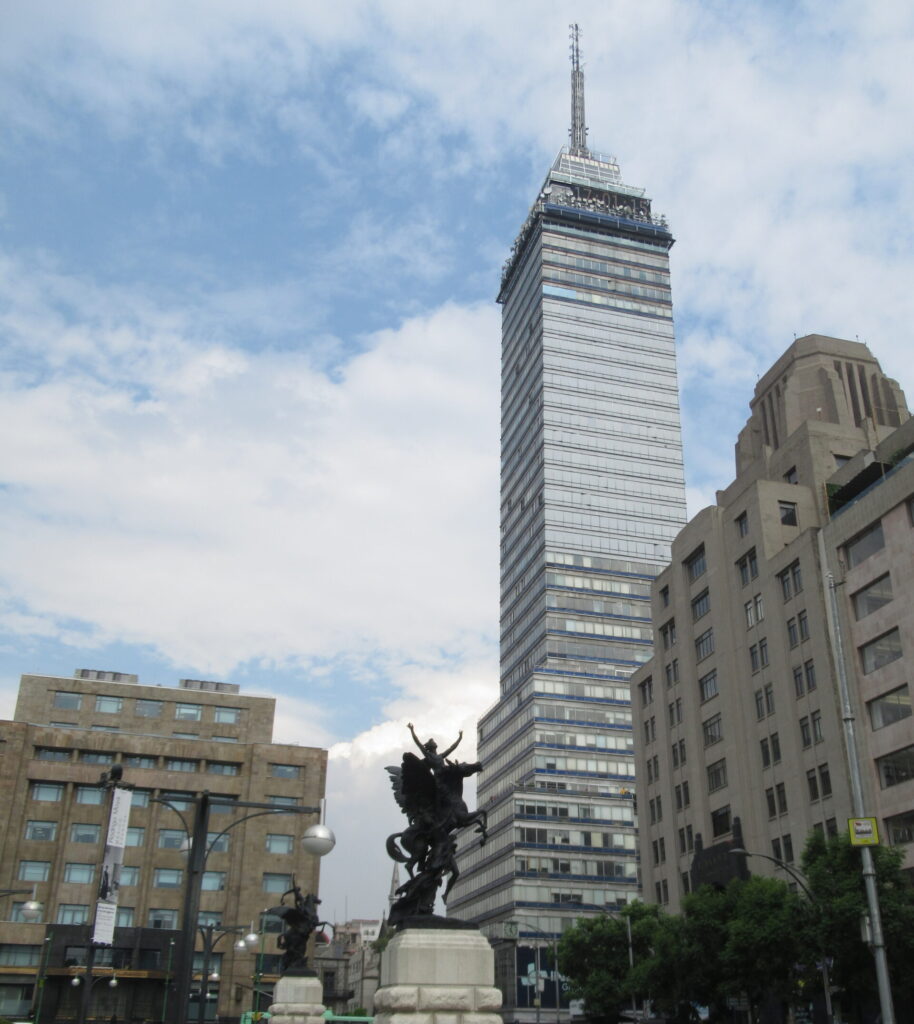 All good towers have a viewing deck, and this one was no exception. It didn't look like we would get very many clear days during our stay, so we headed up the tower as soon as we got some reasonable visibility. The tower also had a museum included in the entrance ticket, and we had a great morning visiting the tower and looking at the views over the city.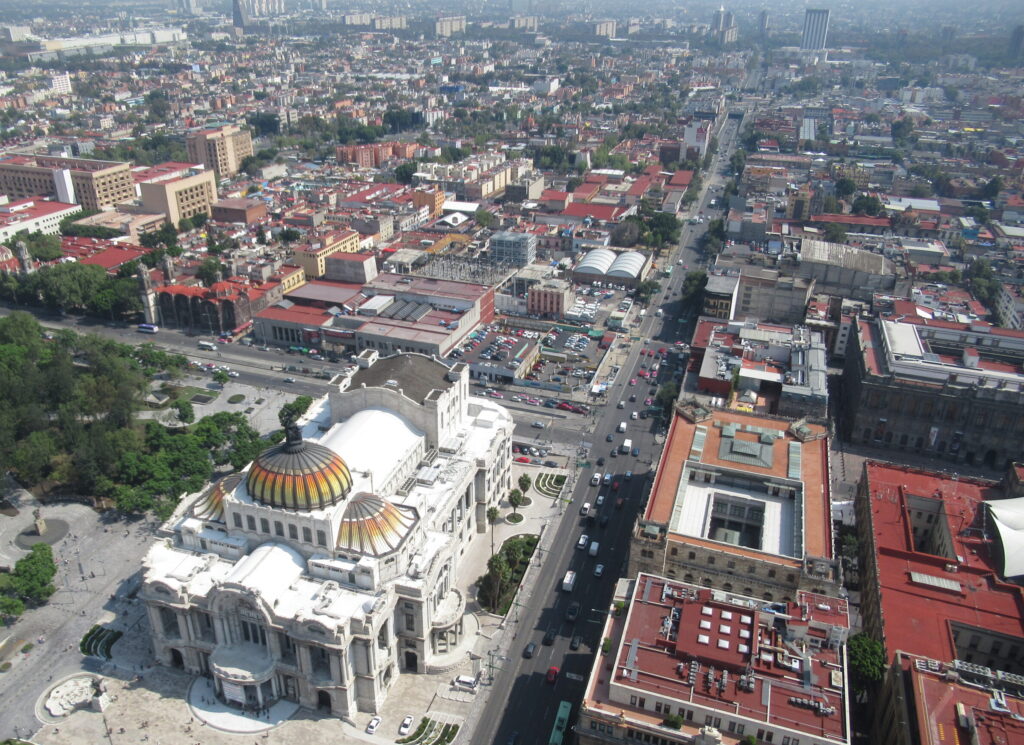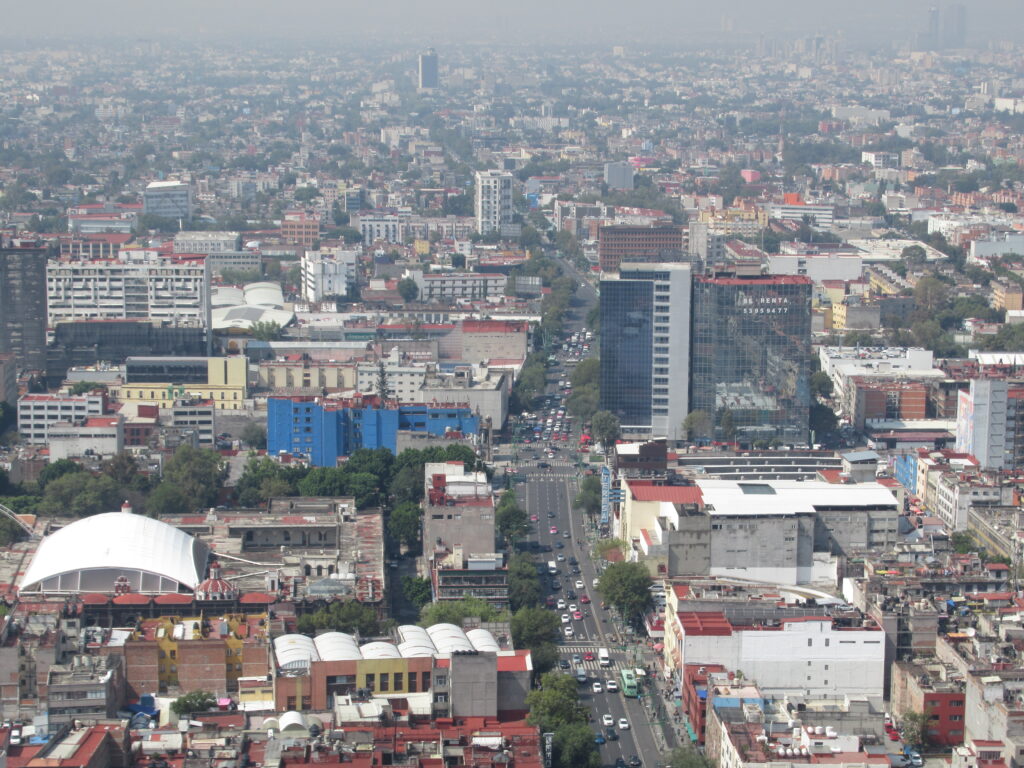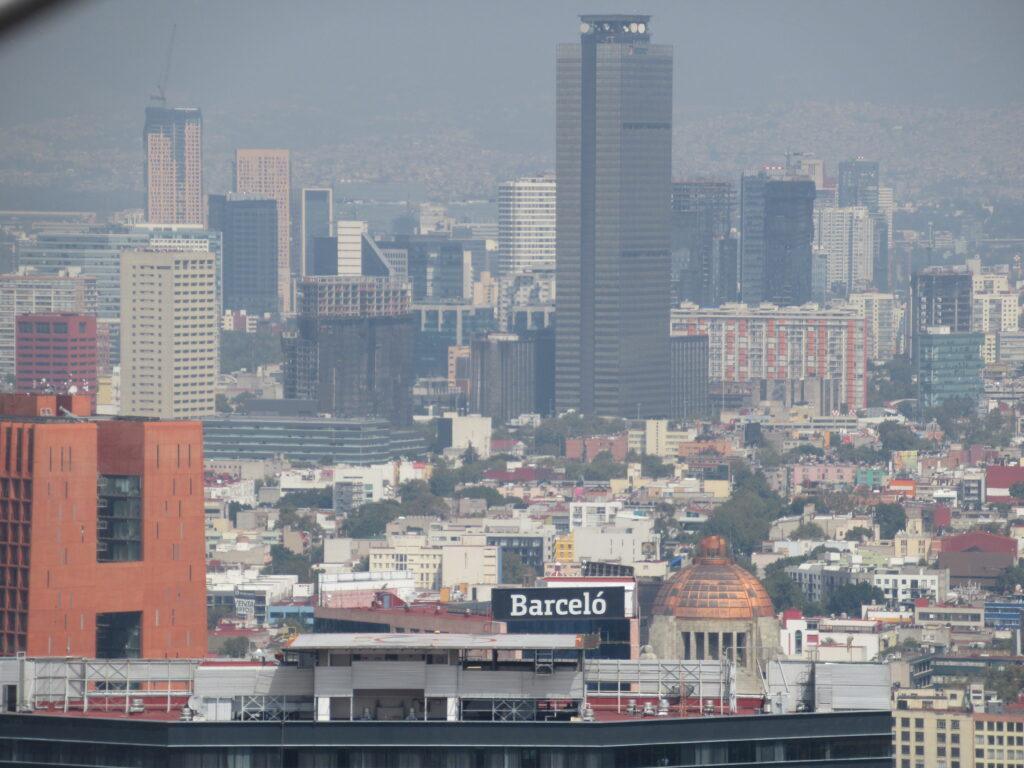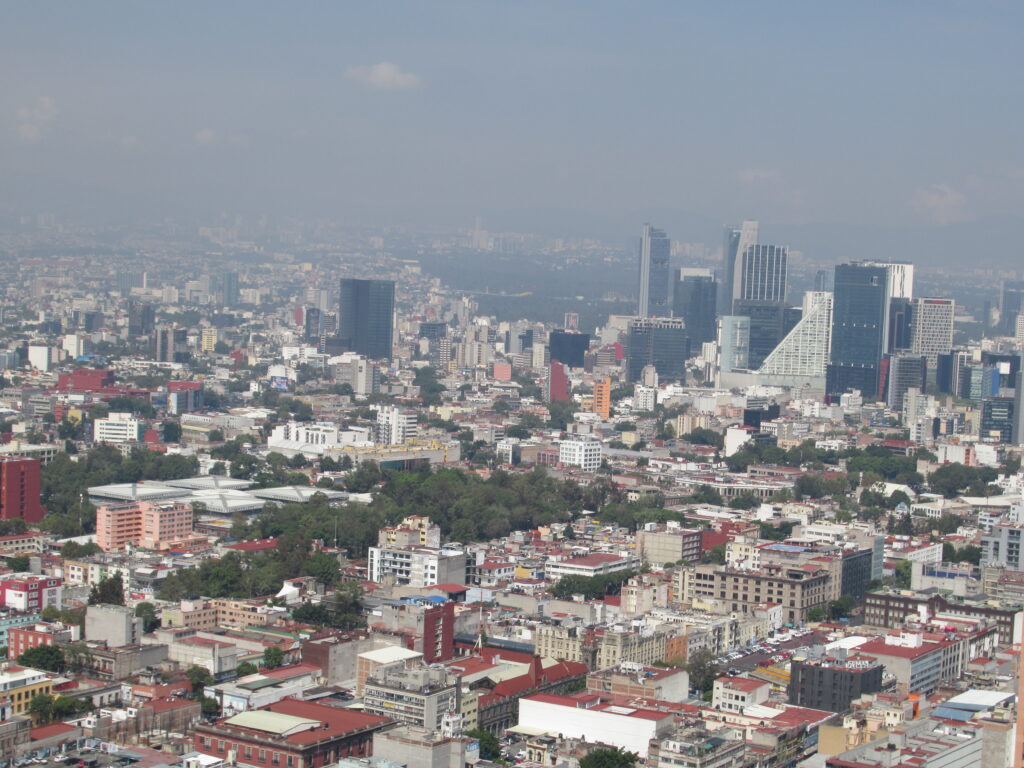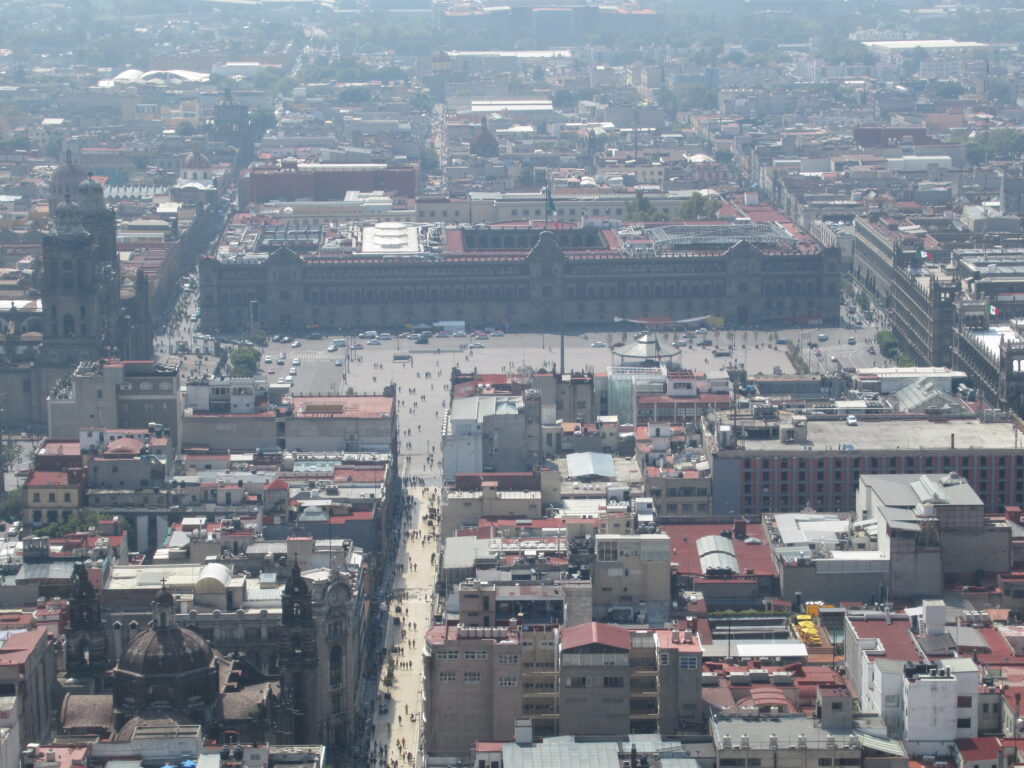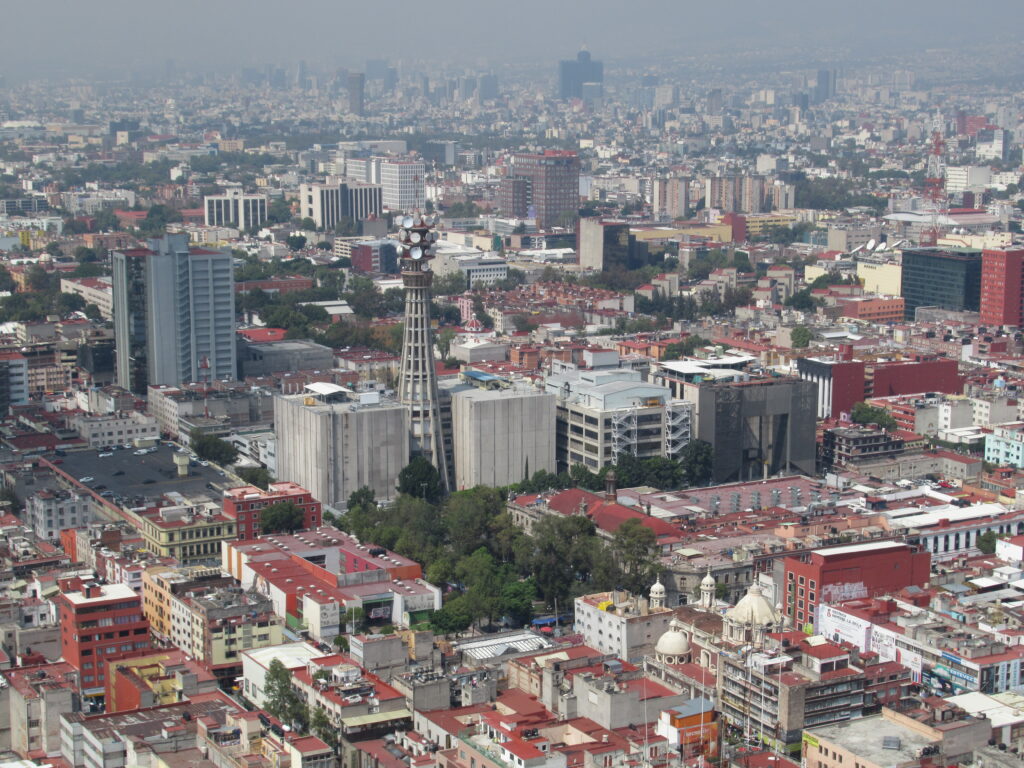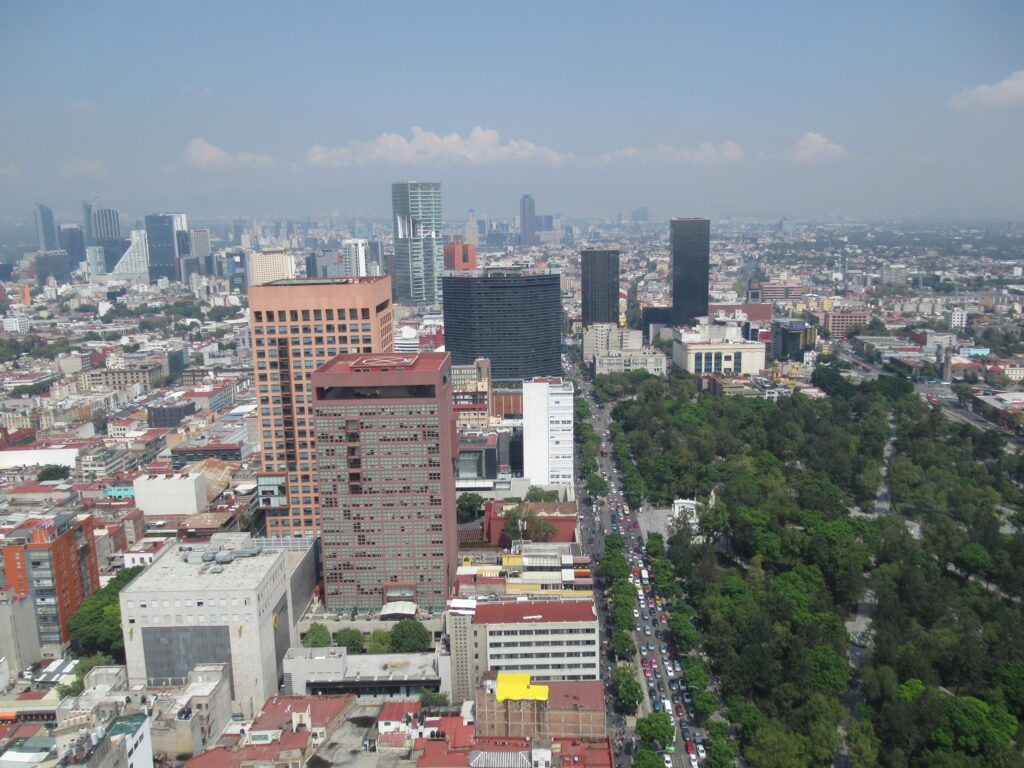 Another great thing about this tower, is that the entrance ticket is valid ALL DAY! Yes, so of course that meant that we could go back in the afternoon and look at the views again in different light. Yes, we can't help ourselves – we love tall towers. We went back in the late afternoon, and we weren't disappointed – as mountains were now visible on the horizon.
So I will leave you with yet more photos of the view from the top 🙂