Parque Municipal Llao Llao
It was time to do a day trip from Bariloche, and the destination was Llao Llao Regional Park. It was coloured in green on the map, and we like to go to places that are coloured in green, they are usually nicer then the places that are coloured red or brown. LLao Llao park is named after a mushroom that commonly grows on trees in the area – how cool is that?
There were a bunch of fairly short trails marked on the map, which could be made into a kind of circular route with a bit of road connecting them, and a bus from town that goes to around a kilometre from the entrance.
So we reckoned we could get the bus and walk all the trails, and it would be around a 22km walk in total. So off we went…
The bus took around an hour to get there as it was 26km from Bariloche and it was quite urban with a fair bit of traffic.
Once we got off the bus, the urban-ness had gone and the walk started well – as right where we got off the bus there was a beautiful lake and a family of Ashy-headed geese – now THAT'S the right way to start a walk 🙂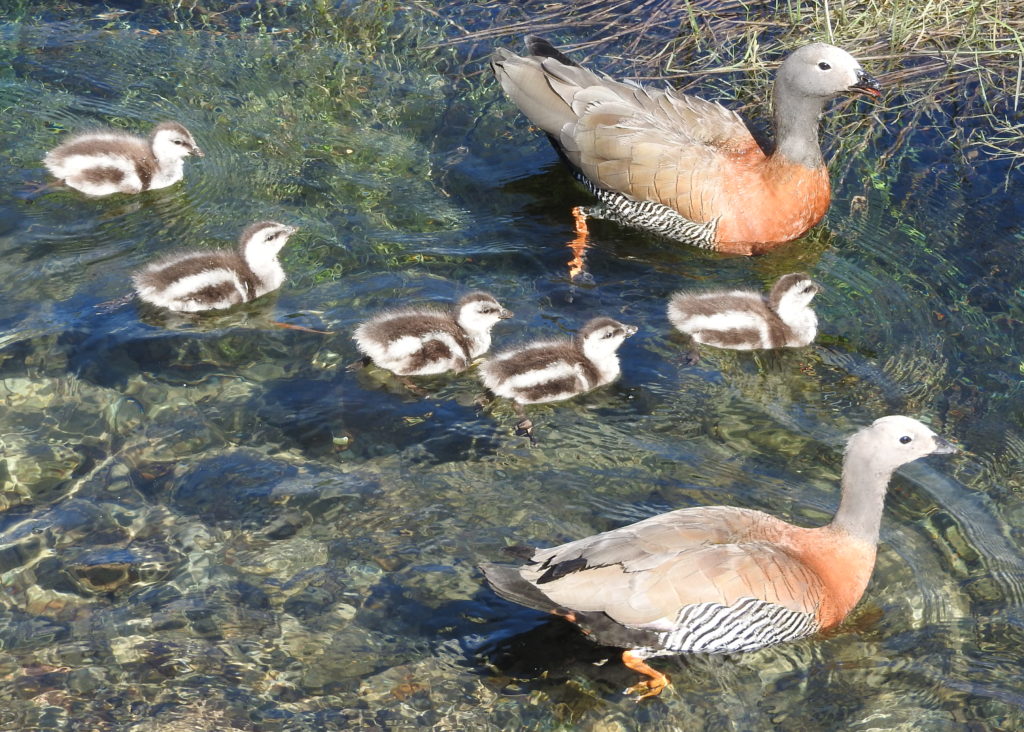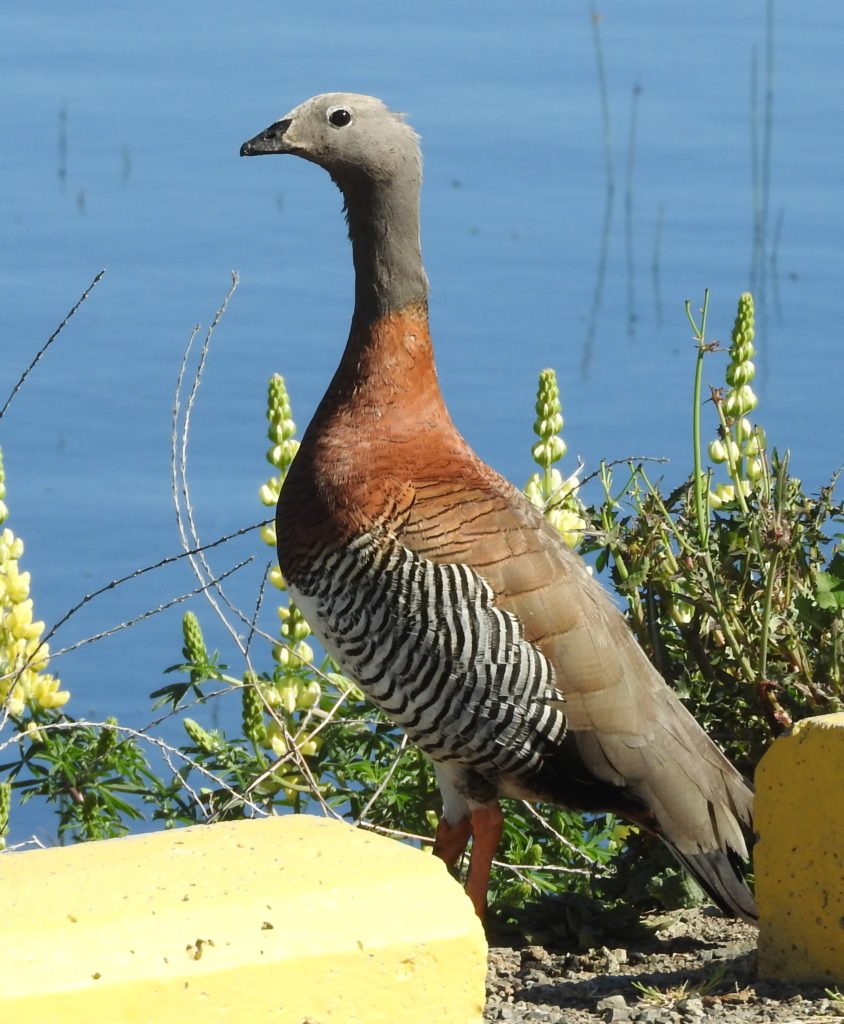 The walk was much more scenic than we expected and was a mix of forests, lakeside beaches, and hilltop mountain views. Our favourite part of the walk turned out to be a bit that wasn't really 'promoted' on the map – it was just a dotted line off to the side of one of the trails. But as we passed the trail, a sign said 'Cerro Llao Llao' (Llao Llao hill) – how could we resist? If there's a hill, then there'a a view right? Yeah, well not always – but in this case, YES THERE WAS 🙂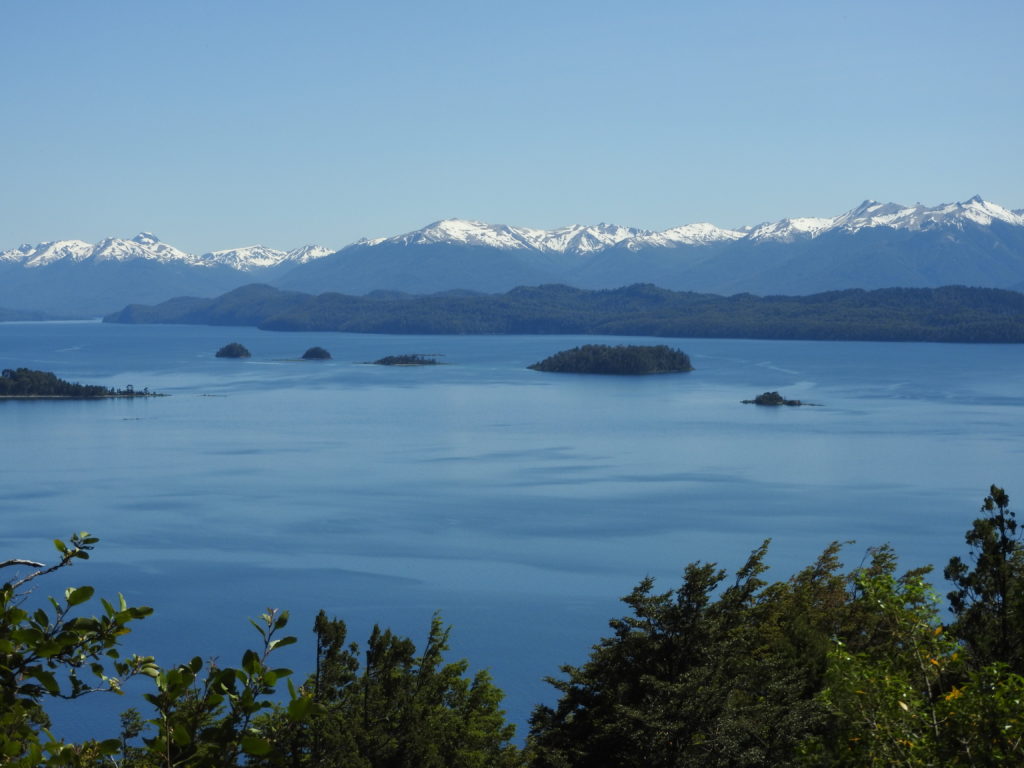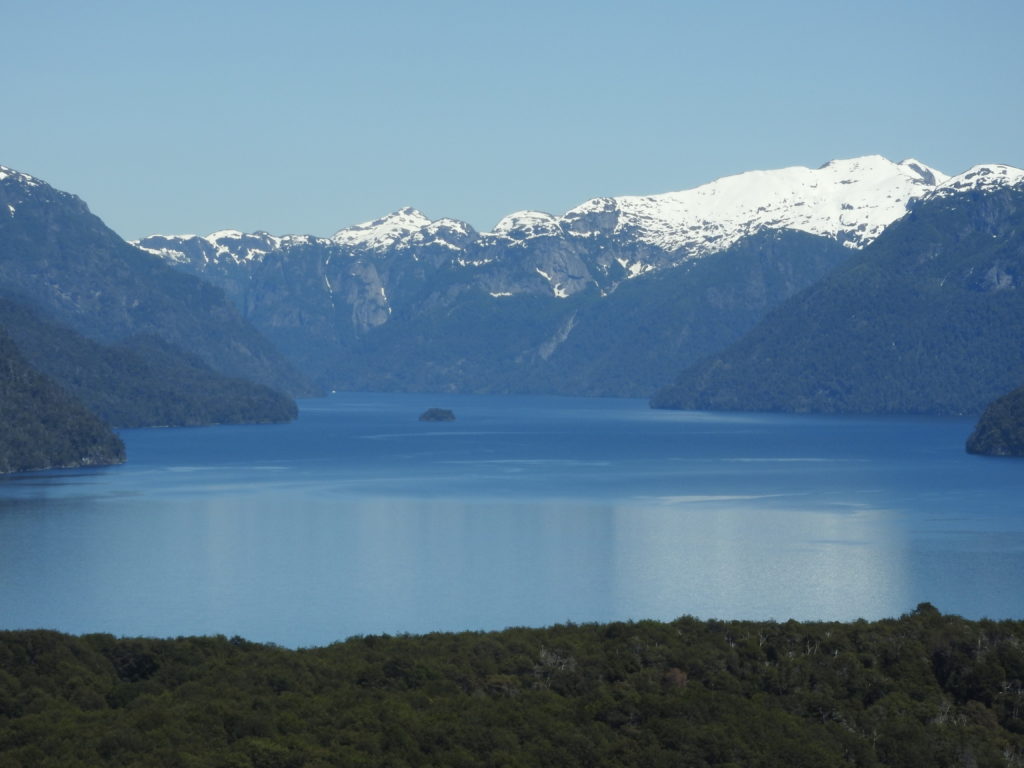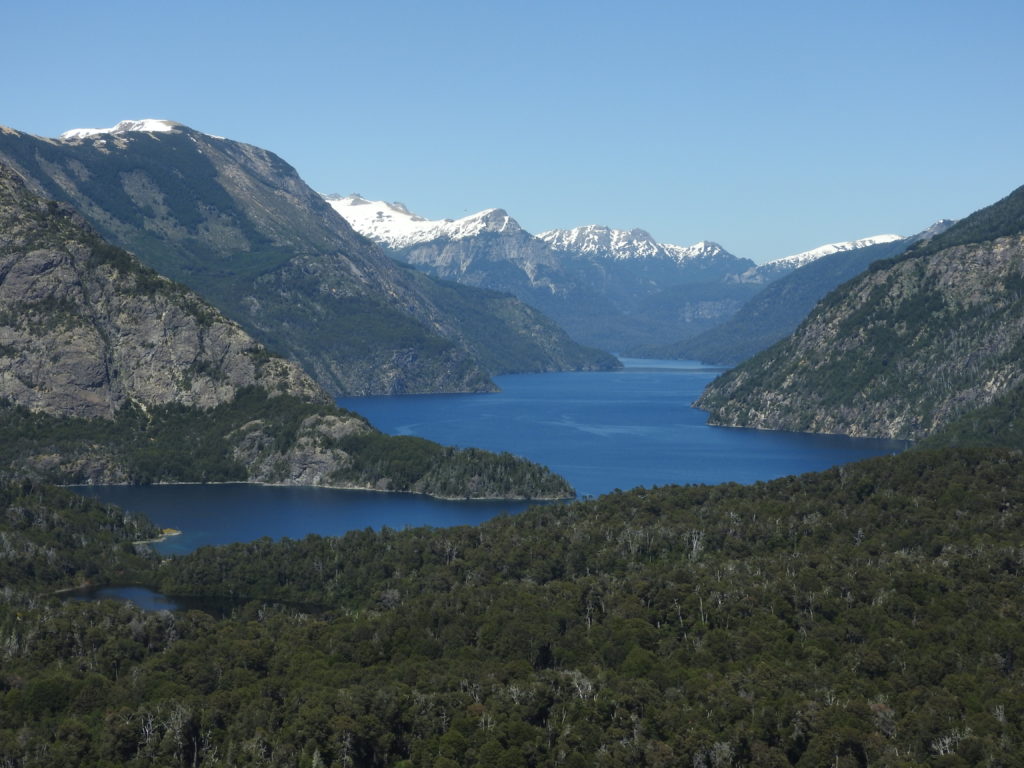 For the rest of the walk, we were on the hunt for the Magellanic Woodpecker – the world's biggest woodpecker – which only lives in the forests of the Patagonian Andes. It has a big red head and we were determined to see one up close and get a photo. We hadn't see one in San Martin, and we NEEDED to see one before we went to the other side of Patagonia where they don't live. Woodpeckers are aweome and should always be a priority when sight-seeing 🙂
Alas, the woodpecker quest was not successful this time and we finished the walk without seeing one 🙁 BOO!
However, it was a really beautiful area and a great walk, so here are some pictures, and we'll get you next time Señor Woodpecker….