Continuing with our day trips to National Parks, our next one was Puyehue National park, which is around 90 minutes from Osorno by bus. This park was quite pleasant with lots of nice forest, but WHERE WAS THE VOLCANO?! Yes, sadly there were no volcano views from this part of the park – we missed the volcano….:-(
Anyway, there were a few short trails in the park, and one which could be done as a kind of loop going up over a hill, and then back along the road. It seems like there are a few better and more extensive trails in other sections of the park – but we couldn't get to those via public transport, so we were in the Aguas Calientes section of the park, which is privately run and has a fancy hot springs spa, hotel, cabañas, and camping.
It's in a really nice area, and we wondered how much it would actually cost to stay there…. well, we overhead some people talking while we were there, who had come with the intention to camp, but when they found out how much it was, they decided it was too expensive?!? So they were heading back towards Osorno on the bus!! Of course, this meant that our curiosity became unbearable, so we had to take a look at how much the camping was…..and it was CLP 28,000 for a campsite for up to four people… which is currently $61 AUD (£34 GBP)… 61 bucks for camping?!?!? that's actually more expensive than a lot of our hotel rooms!!
Anyways, we were here to walk some trails, so off we went….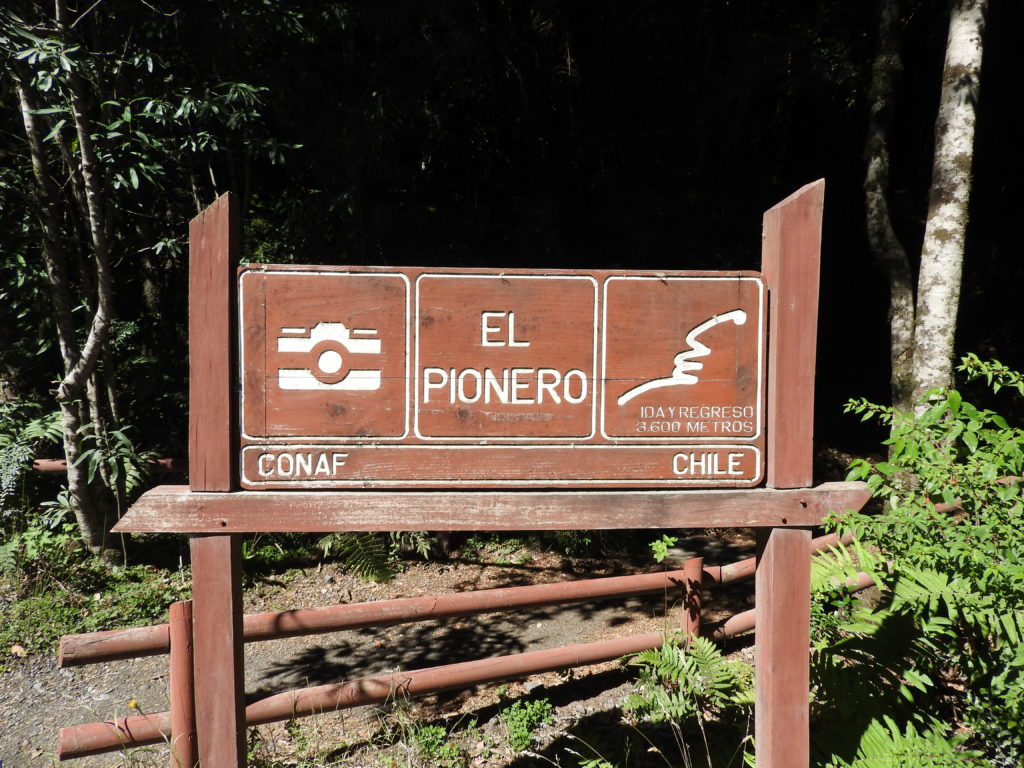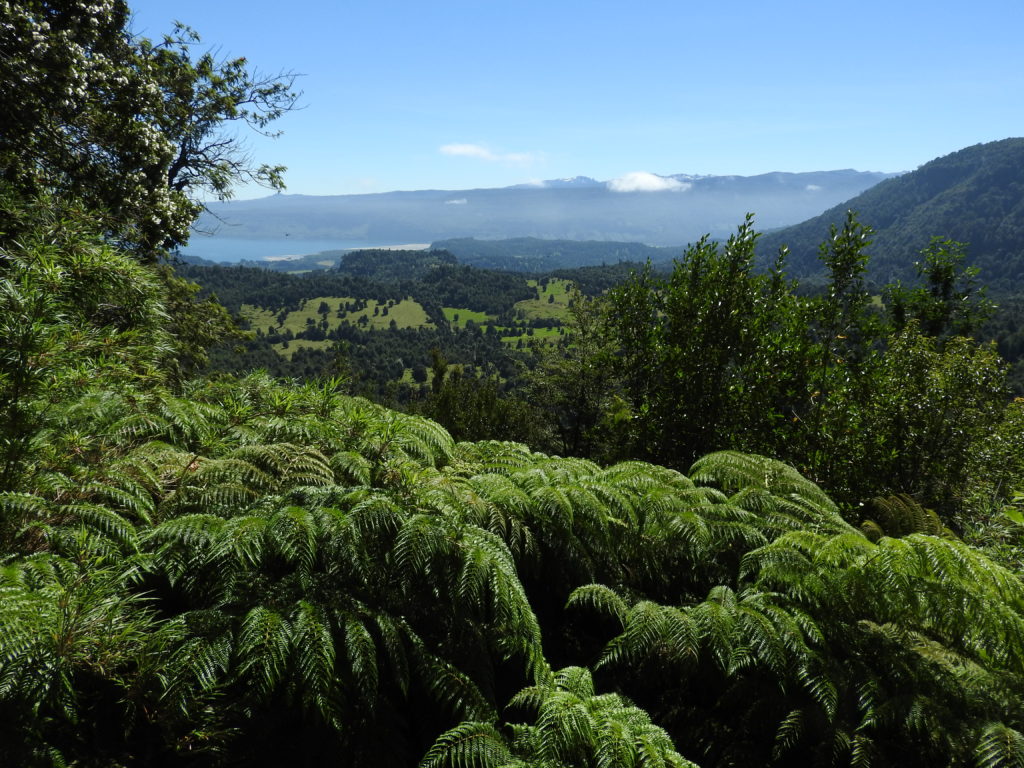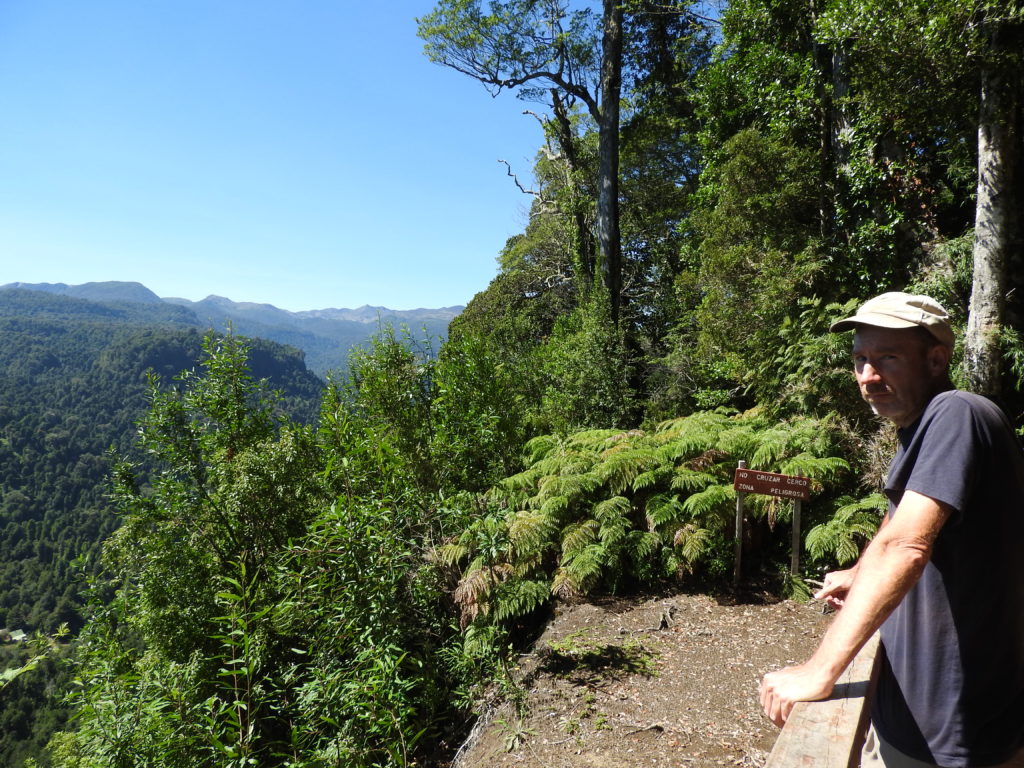 Once we got to the viewpoint at the top, we found a sign saying that it was 2km to a lake, via an 'Adventure Trail'…. yes, THAT'S US! ADVENTURERS….. 😉
So, off we went down the adventure trail…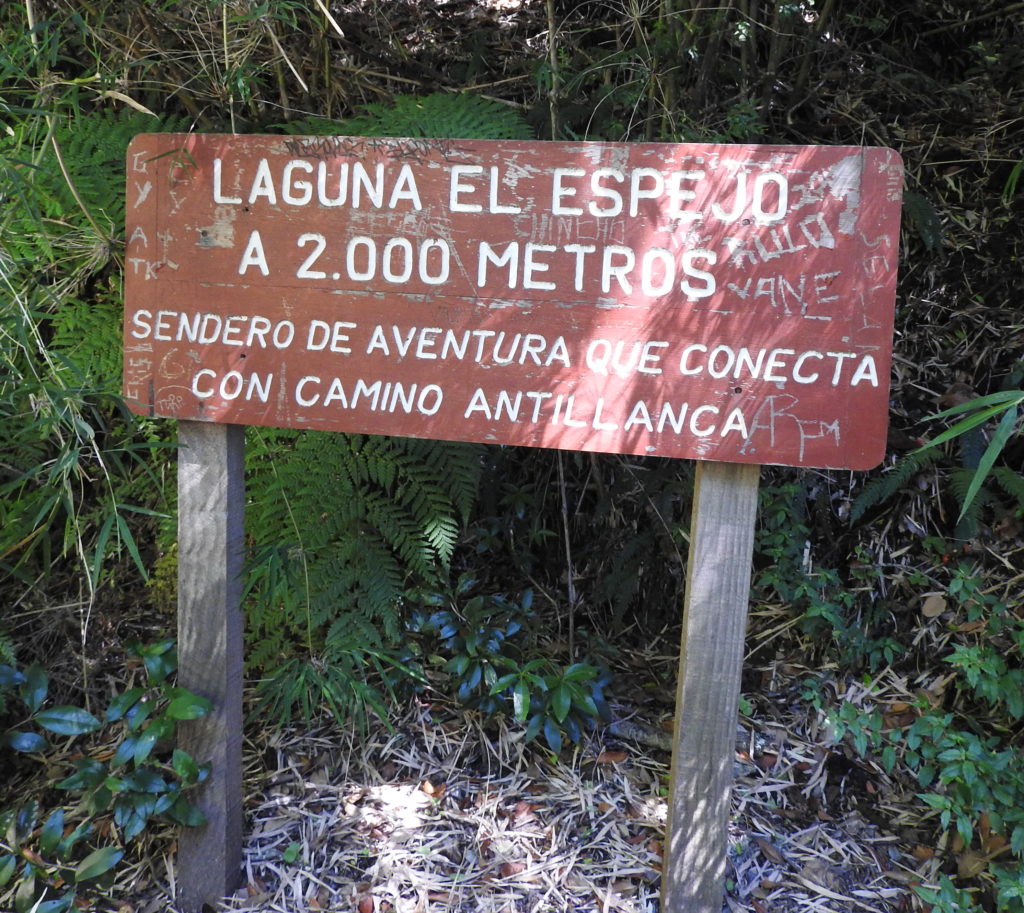 It turns out that 'adventure trail' just means 'a trail that we can't be bothered to maintain that much' –  so it was a little overgrown – but like true ADVENTURERS, we battled on.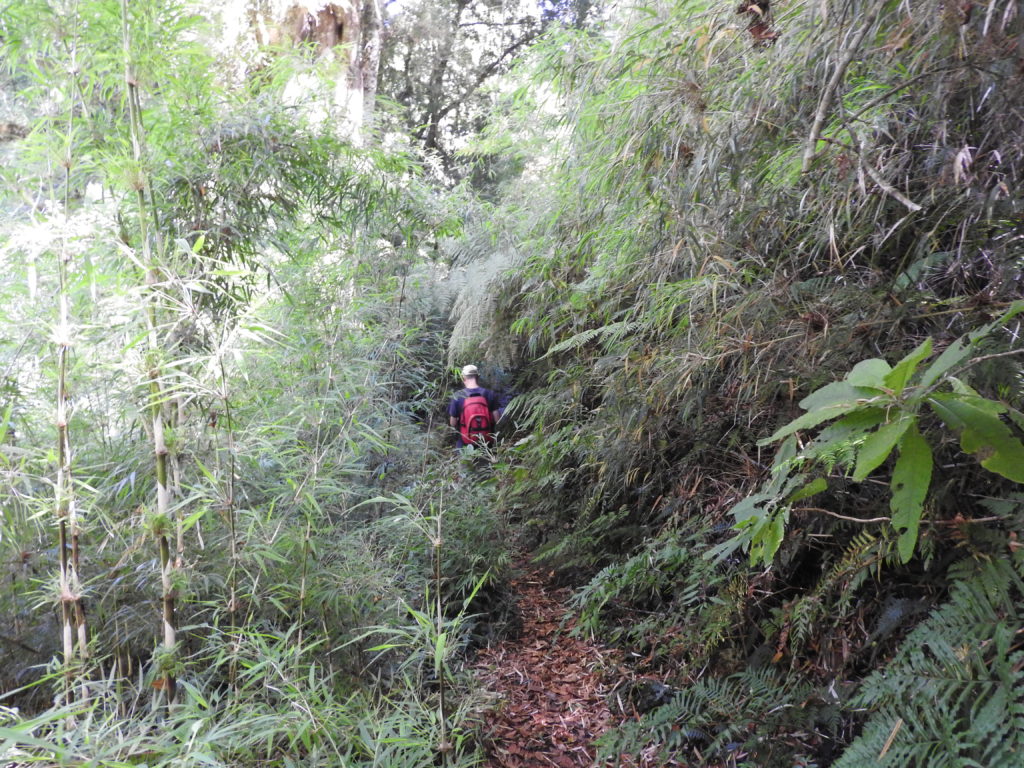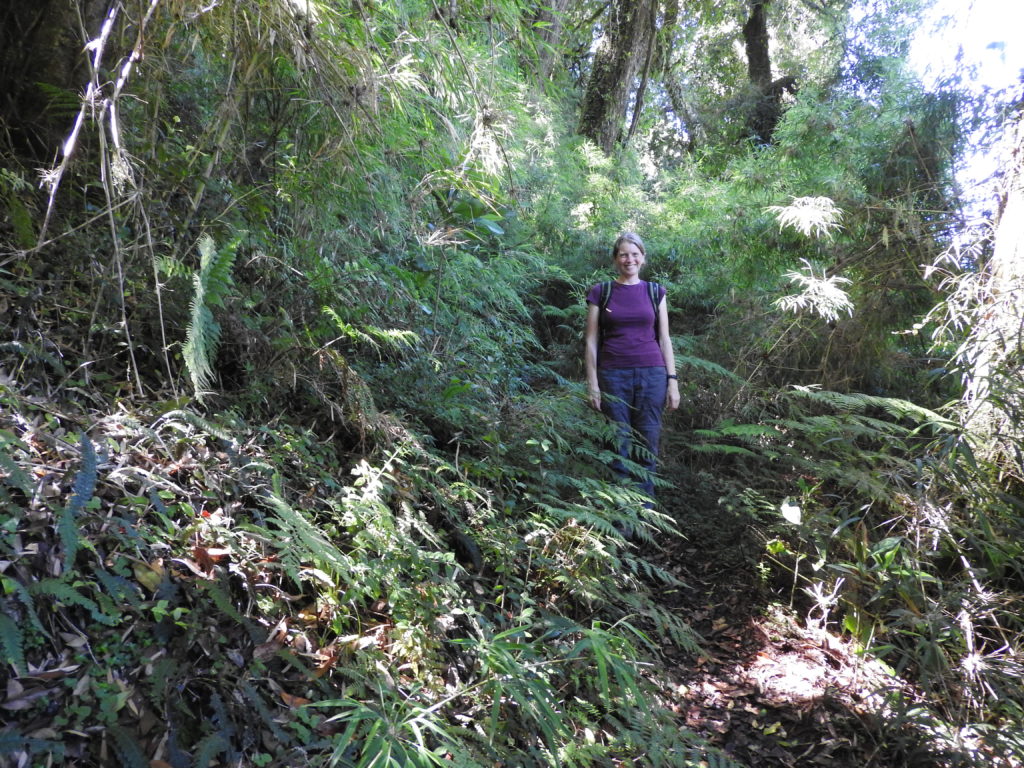 As promised, the trail came out by a nice lake, where we stopped to have a very peaceful lunch of cheese sandwiches.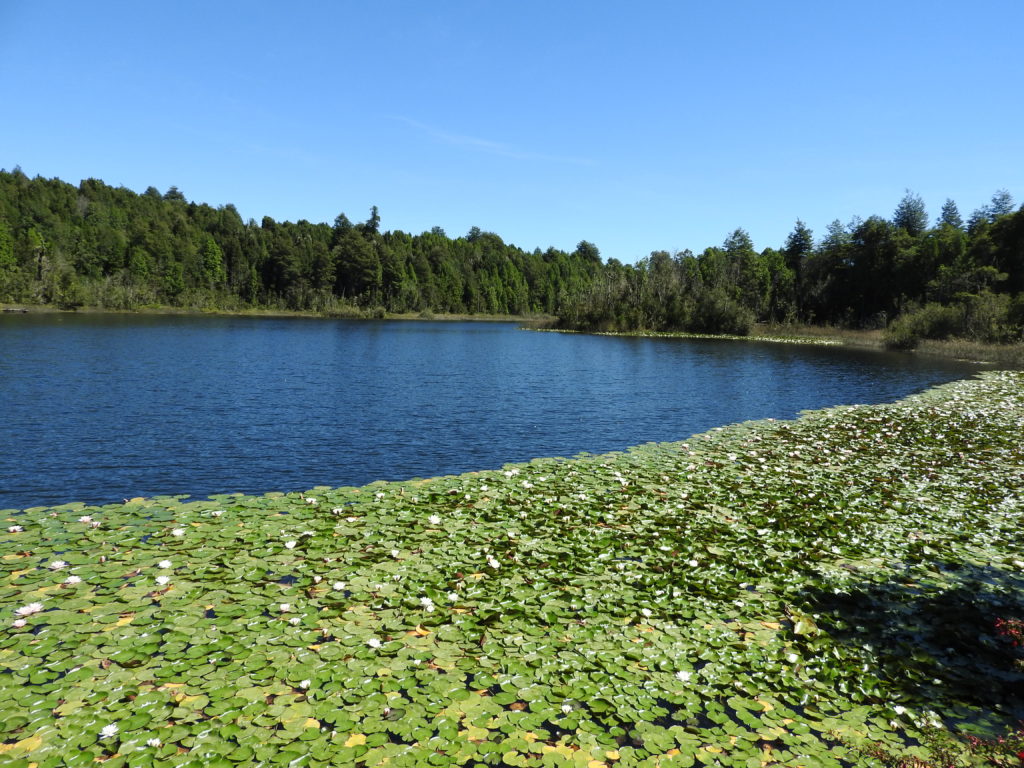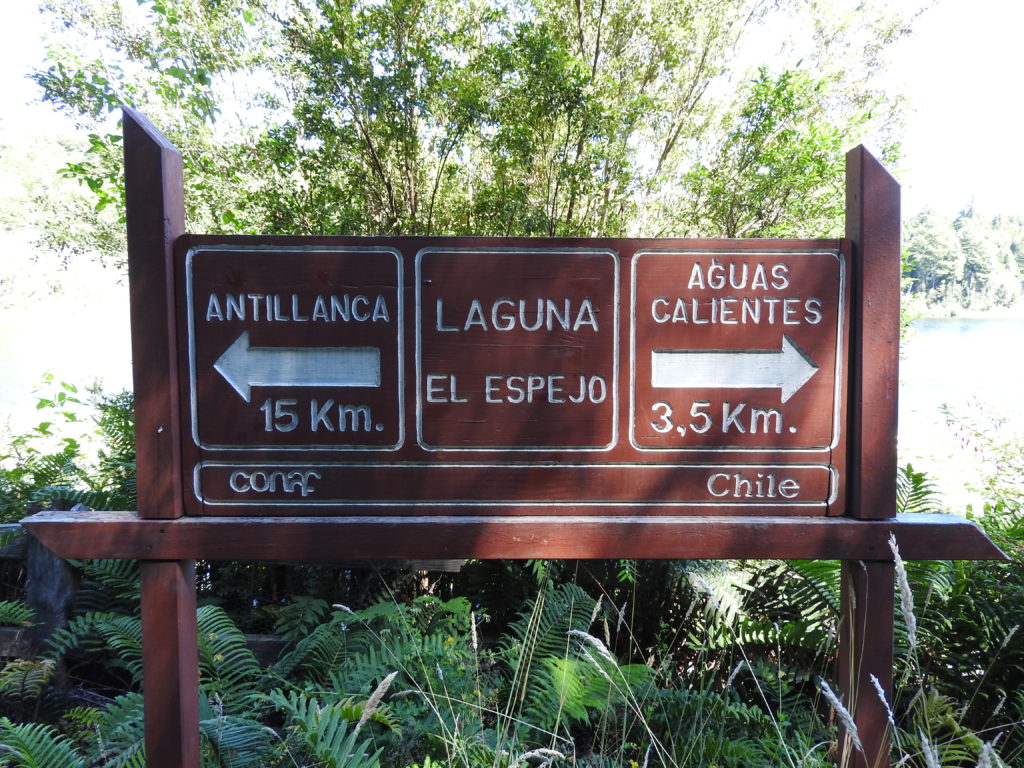 A short while later we were back at Aguas Calientes, and so we decided to knock off a couple more short trails…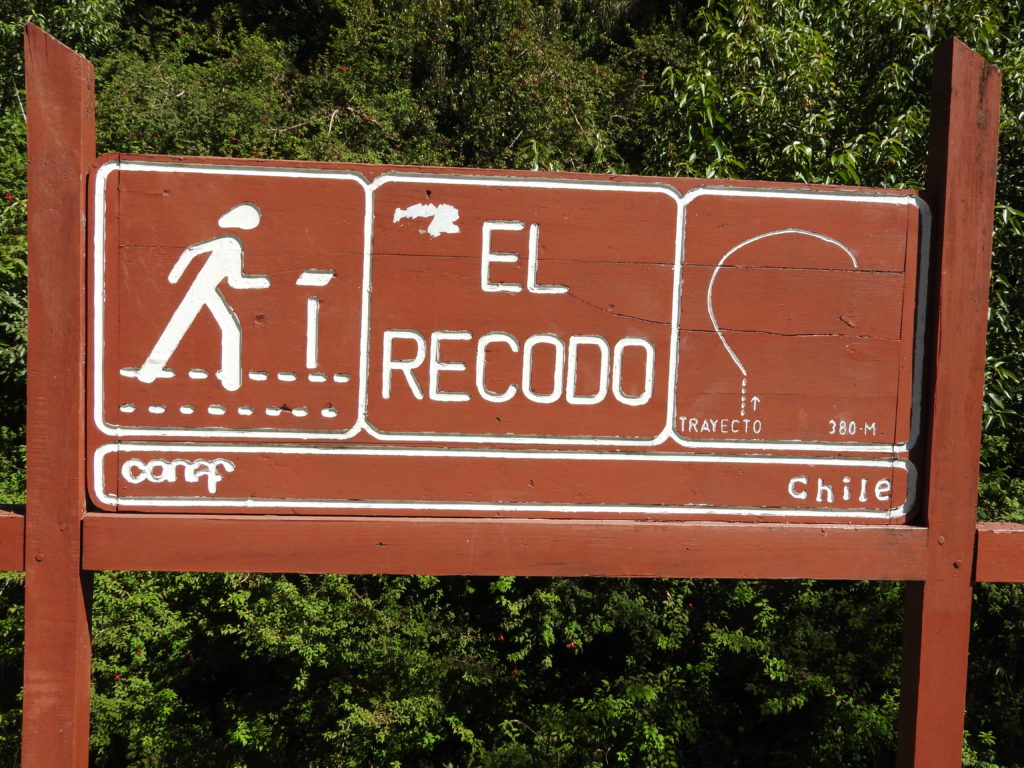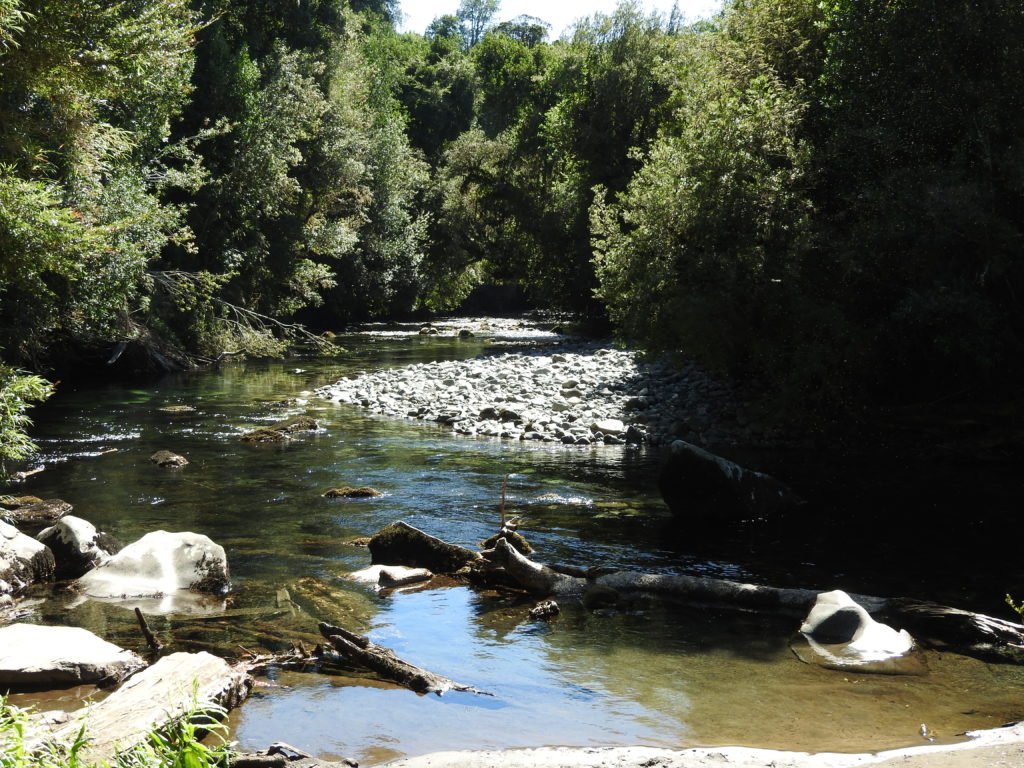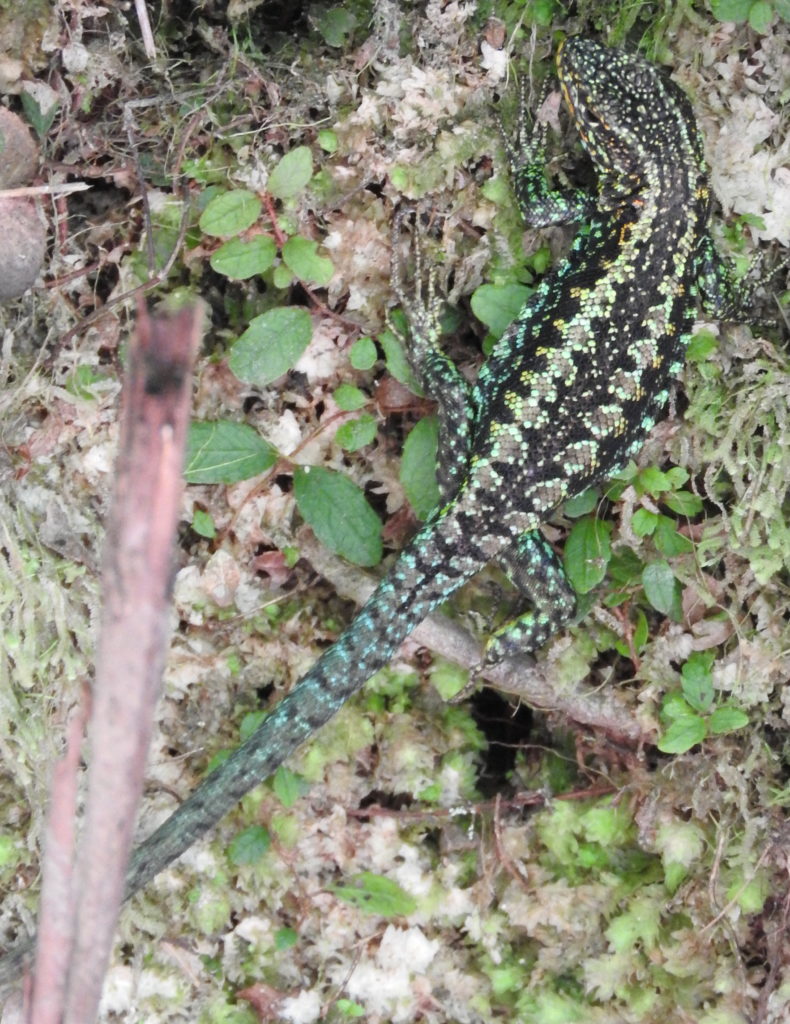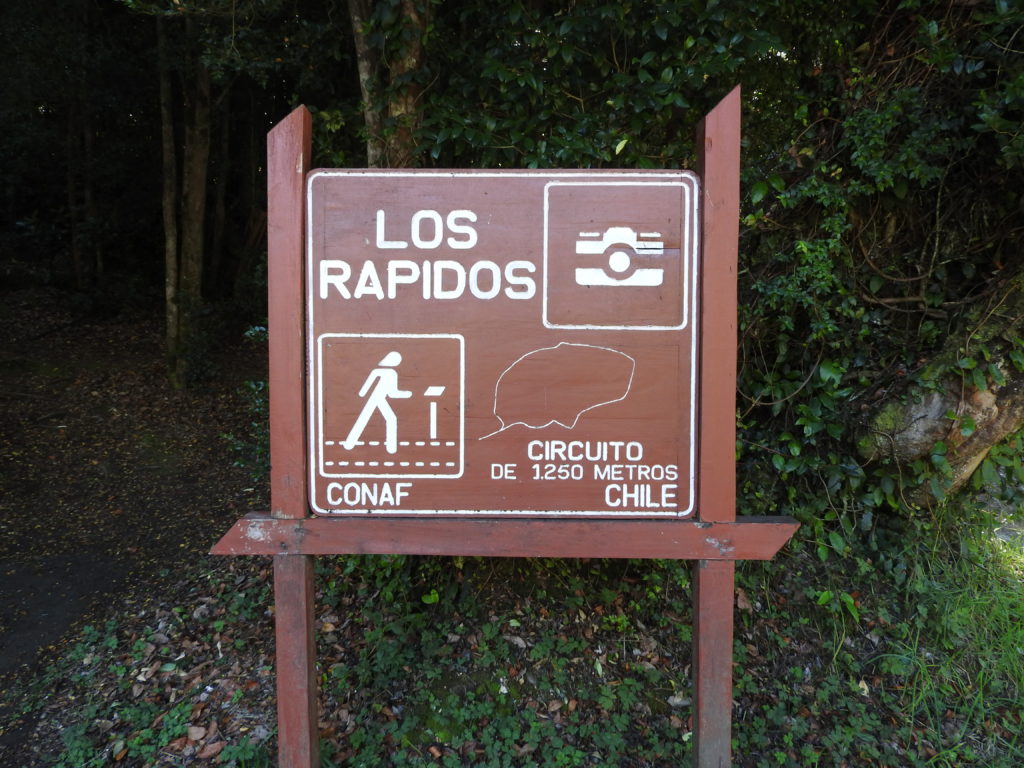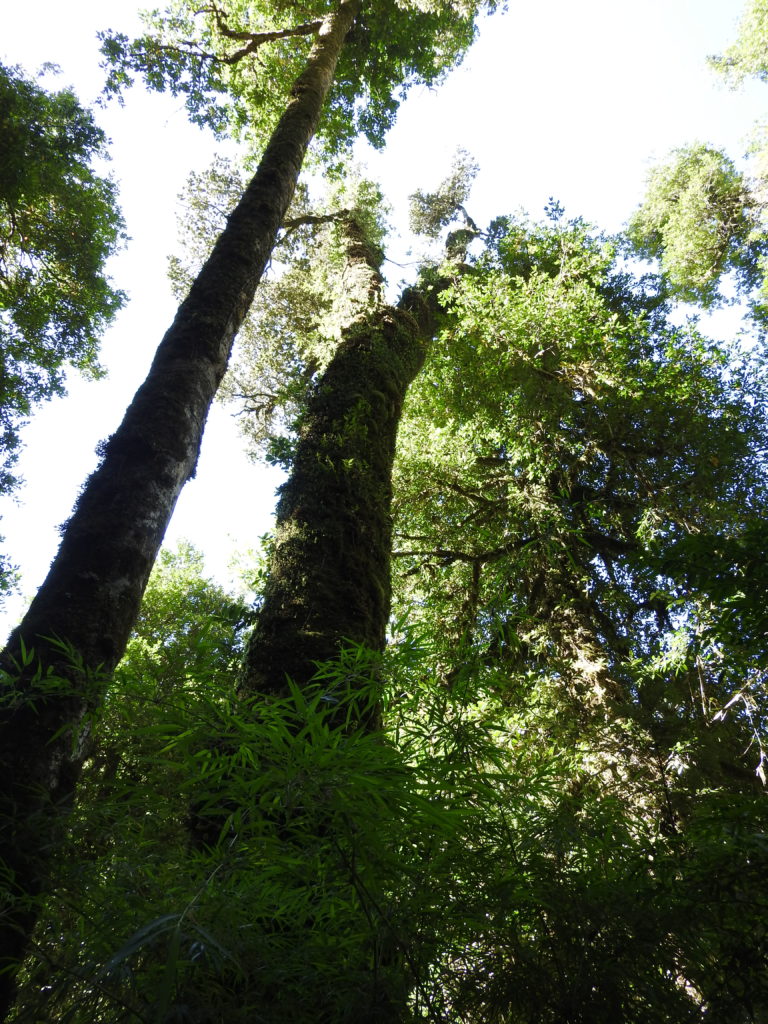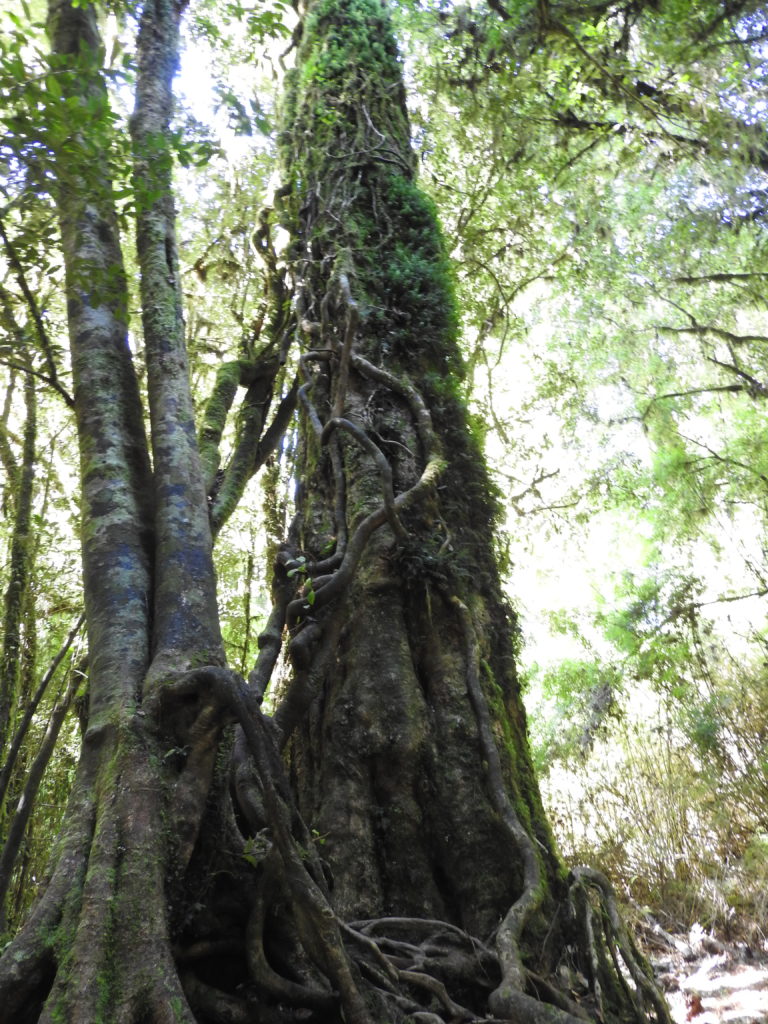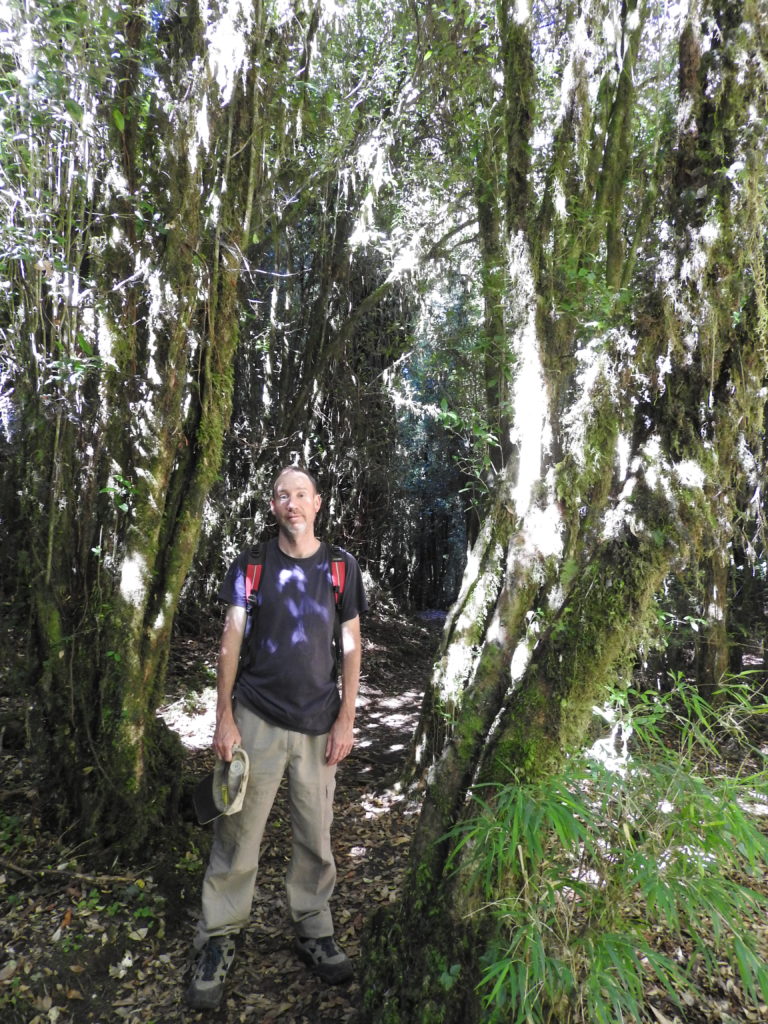 We soon ran out of trails, and it was time to go home. The scenery had not been as spectacular as in some places that we had been – but there was some very nice forest.
It had also been a very pleasant, relaxing day – as the park was practically deserted (just how we like it! 🙂 ) (we were now in the low season)