The ancient city of Caral
The main (only) reason to go to Barranca, is to visit the ancient city of Caral on a day trip. Some people do day trips from Lima, but it's a VERY long day. It takes long enough even from Barranca in our opinion! 🙂 It's not a very straightforward public transport route, but with a bit of effort it can be managed! 🙂
There are two options to get to the ruins – an infrequent minibus to the village of Caral, which is near the ruins, or a more frequent minibus to the town of Supe on the highway near the Caral turn-off, and then a shared taxi from there. The first option sounded more straightforward to us, but of course we are in Peru where public transport chaos reigns supreme…. nobody we asked seemed to know exactly where the minibuses to Caral might depart from. Usually there is a particular street corner or car park for each route, and sometimes there is even a small office with a sign in the window… in this case though, people pointed us round in circles – always in the same general area, which encouraged us to carry on searching – but after a while we gave up on the direct minibus, figuring that it must go once a day in the early morning or something like that.
Plan B of getting to Supe was actually very easy – we stood by the side of the road and waved at a minubus with a Supe sign in the window – it took 3 minutes to get one, and around 30 minutes to arrive at Supe. After a quick snack of apple pie, we searched out the shared taxi – which turned out to be a small van. It was the type of van that only departs when full – so we got in and waited for more passengers to arrive.
We didn't have to wait too long until the final three passengers boarded the van. The lady who sat next to CC looked at her in surprise and exclaimed 'Hola Gringita!'. Yes, CC is a 'gringita' for sure 🙂 She then proceeded to interogate her for the whole journey – very good practice for CC's Spanish  🙂 as this lady didn't speak very clearly…
Finally we arrived in Caral, and of course the ruins are about 3km from where the van drops you off – luckily there are some handy signposts to point you on the way.
As you can see, Caral is in the middle of nowhere in the desert – but it's a very scenic area with mountains all around, and we enjoyed the walk.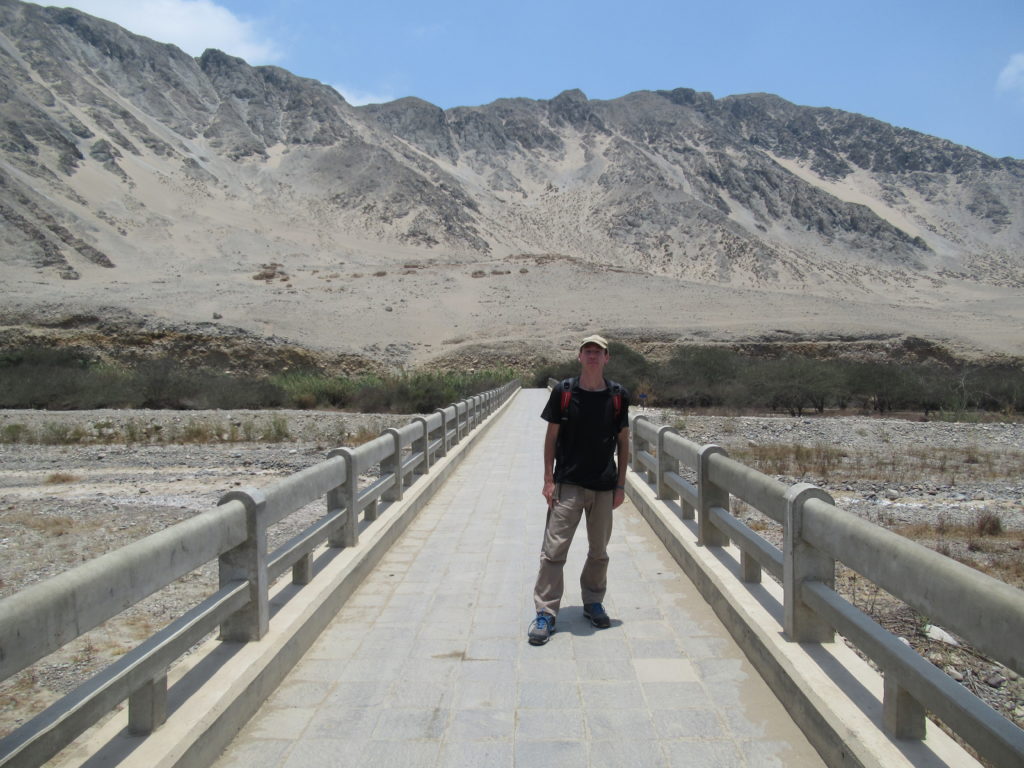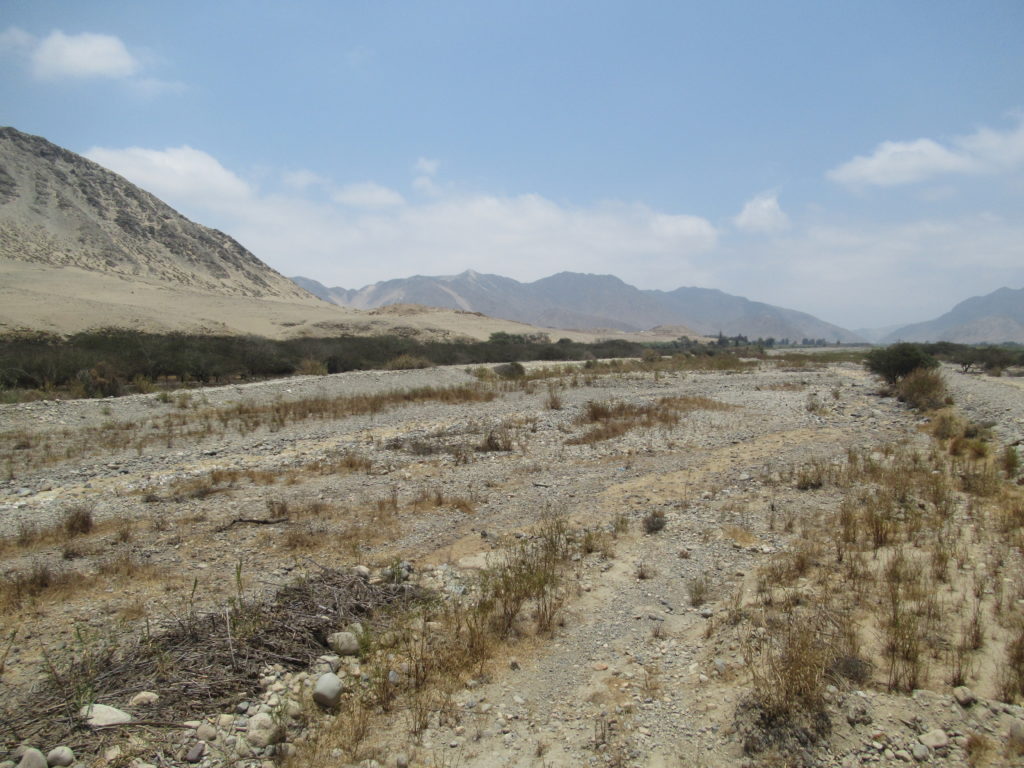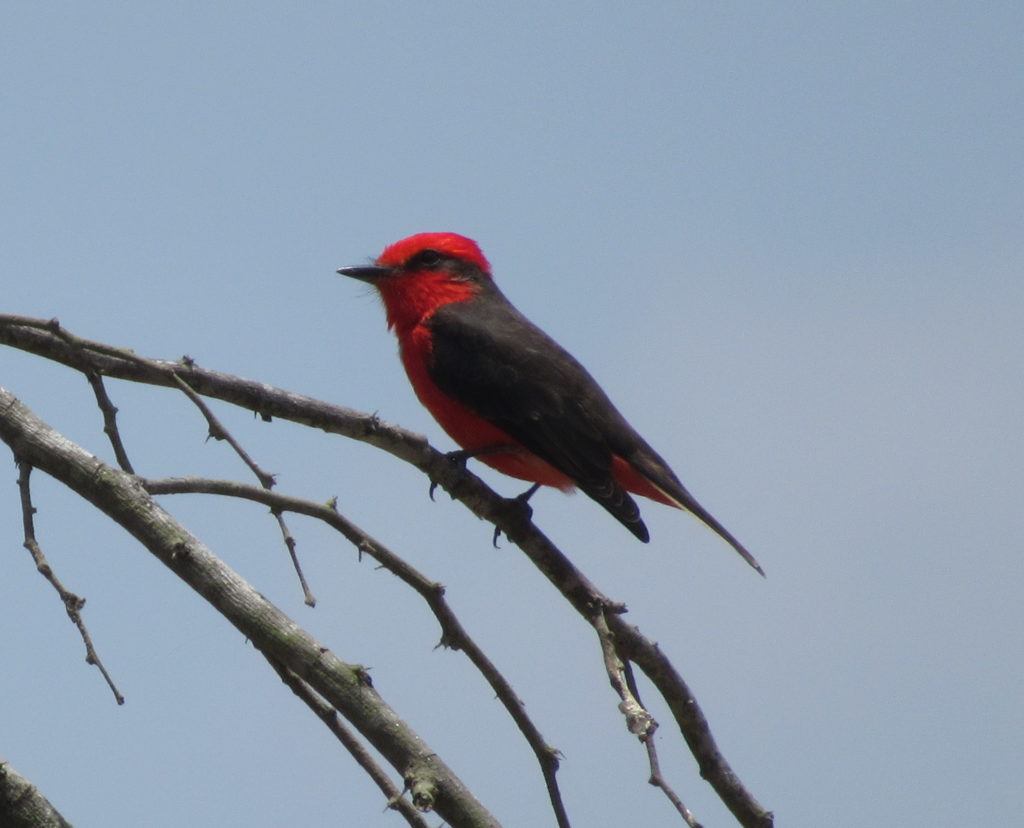 Considering that Caral is believed to the oldest city in the whole of the Americas, and one of the oldest in the entire world (it dates from around 2600BC) then it's surprisingly devoid of visitors! Apparently it's only recently been opened up for tourism, and it's a bit of trek from Lima, so it's not overrun with thousands of tourists just yet… I predict that 10 years from now it will be!
Caral was part of the ancient Norte-chico civilisation, who were by all accounts a much more peaceful type of society than the Moche and Incas who followed them. Because they were around such a long time ago, knowledge of this civilisation is a little bit open to interpretation, but generally speaking it's believed that they had some kind of religion (but without the human sacrifices of the Moche and Incas), they made musical instruments, constructed quite complex structures, and they grew cotton and other plants, and fished in the sea. There is also evidence that they traded these items with people from the jungle areas of Peru.
The most unusual thing though, is that nobody has found any evidence of defensive structures or warfare of any kind at all. This apparently is unique for complex goverment-driven societies.
The site itself is quite spread out, and a consists of a set of crumbling pyramid-type ruins. A guide is mandatory, and you wait at the entrance until a group is assembled for a guided tour. We didn't have to wait long at all, as there were already four people about to embark on a tour.
The tour was really interesting – and very helpful, as it's difficult to work out what is going on otherwise! There was a set of information boards near the entrance as well -with diagrams and additional information.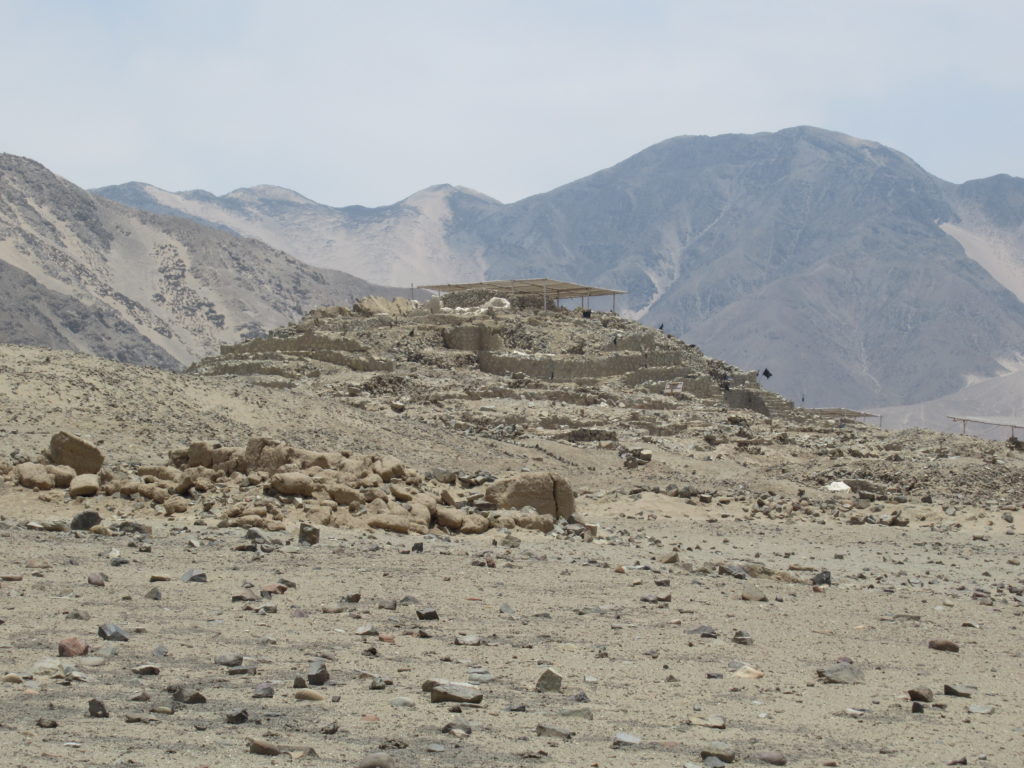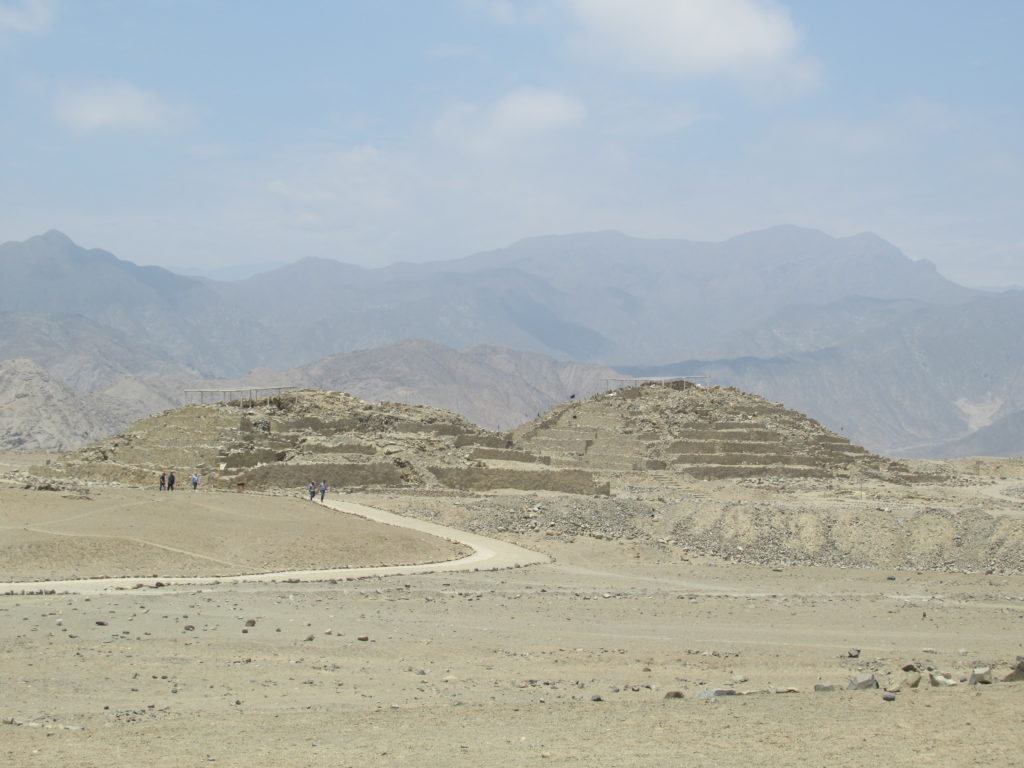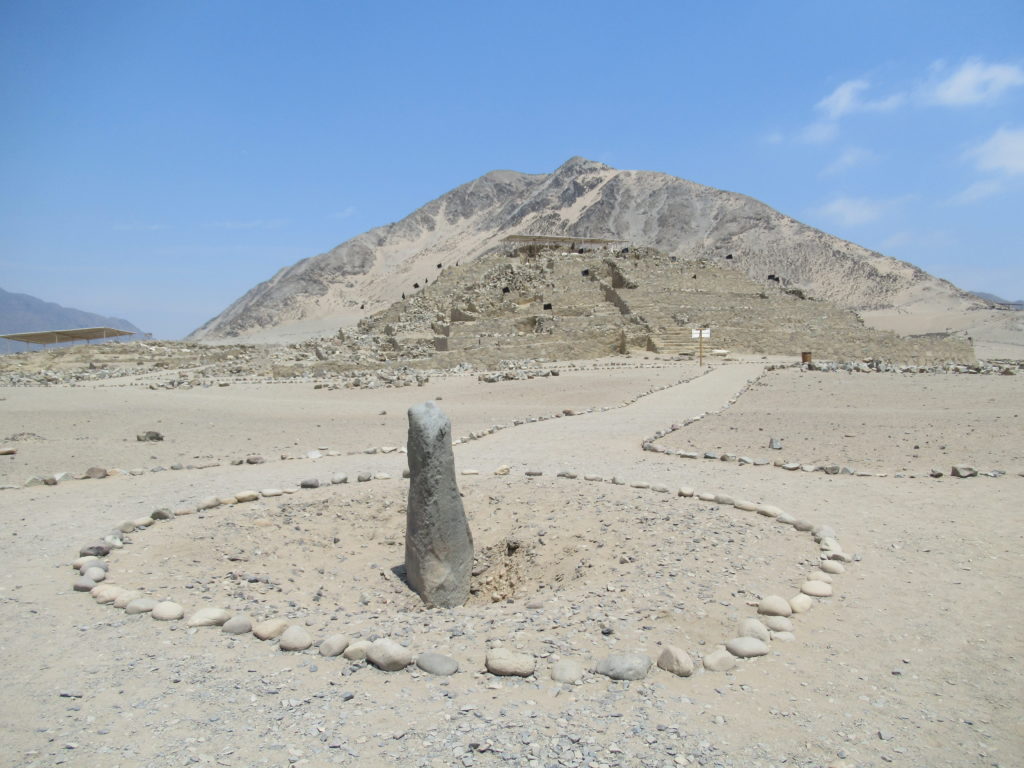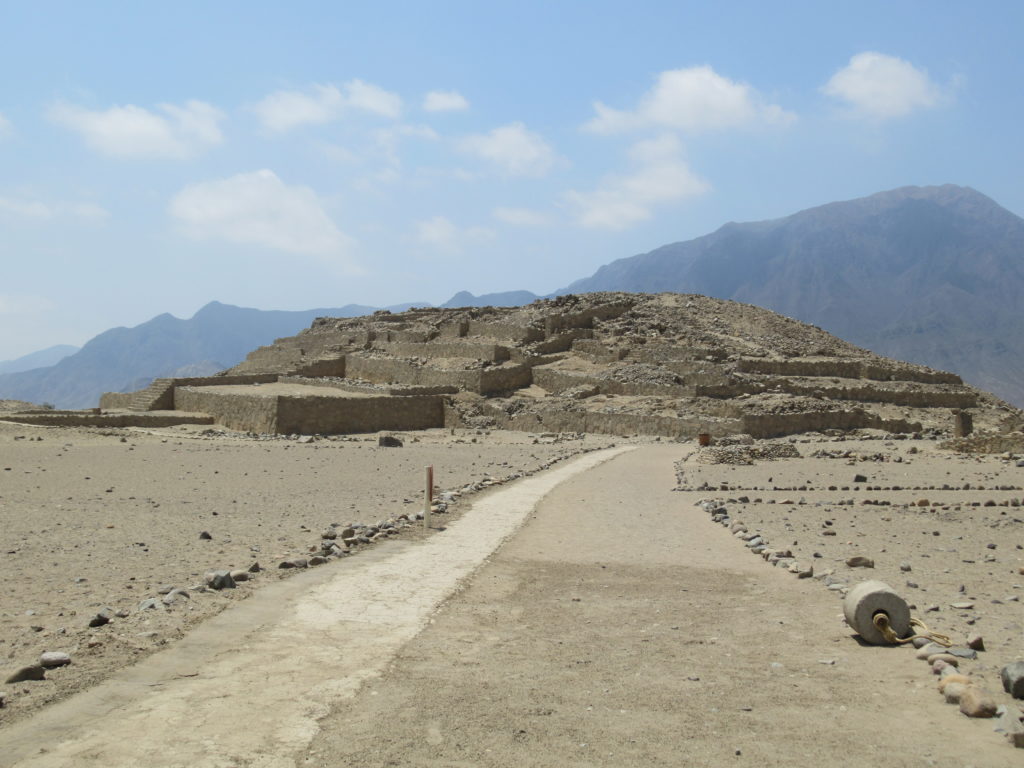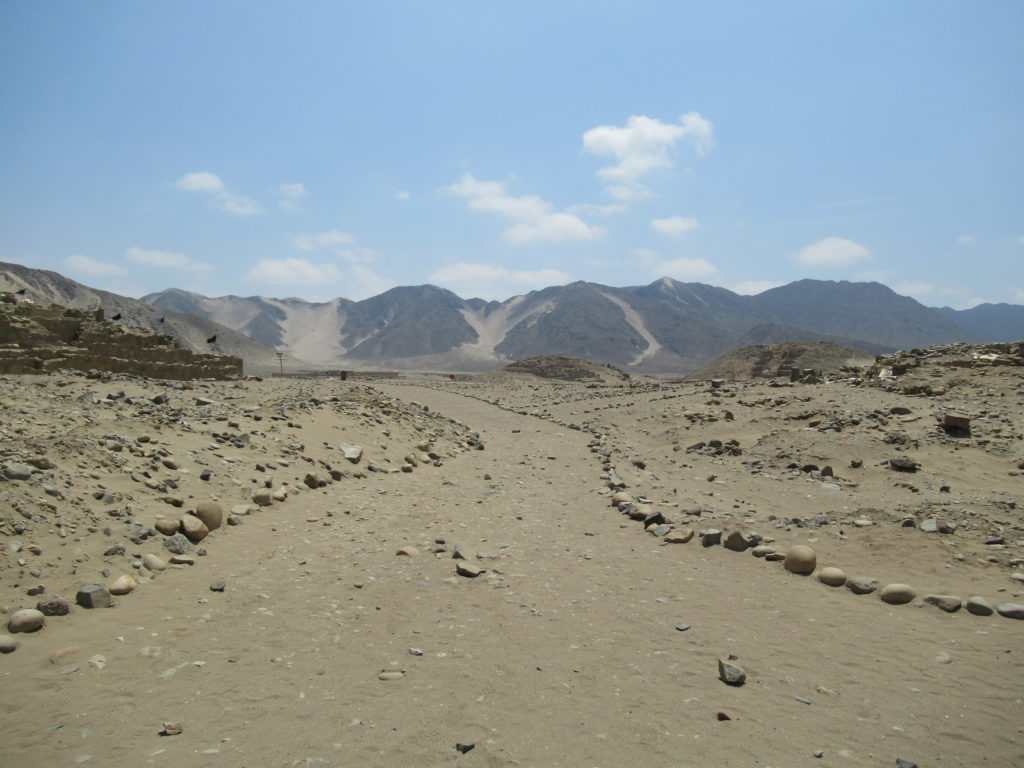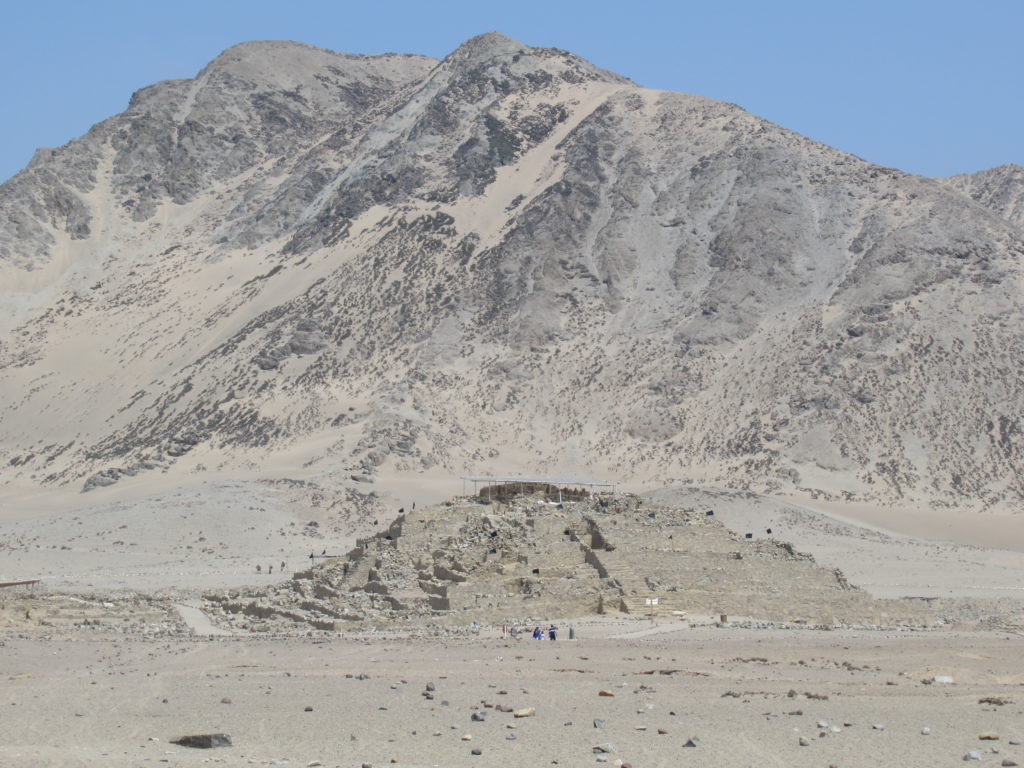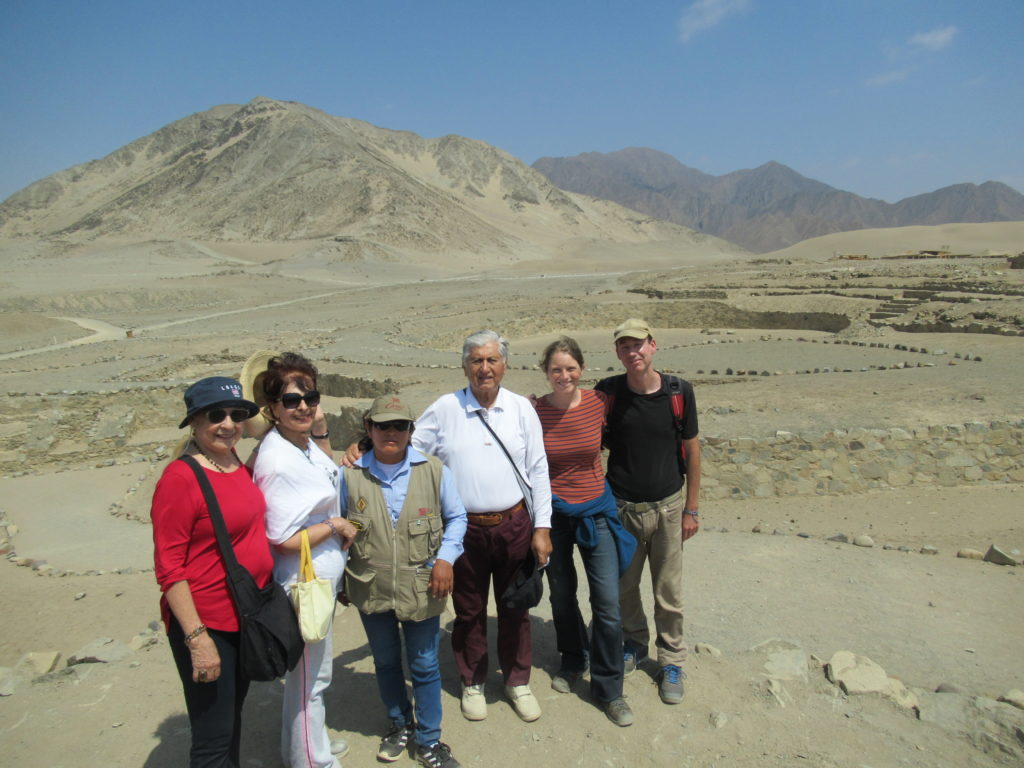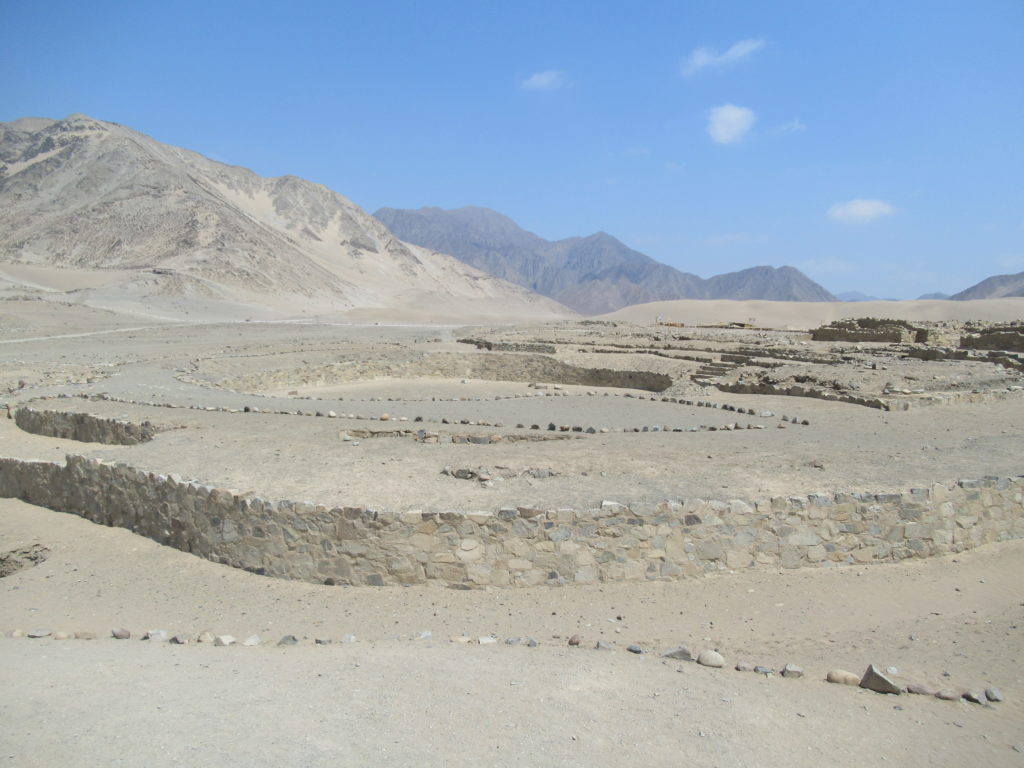 The guide told us that they had found 70 flute-like musical instruments made from llama, deer, and condor bones in the amphitheatre area. They were carbon-dated to around 2100BC. Seems like they still enjoyed a bit of music even 4000 years ago! 🙂
After the tour, it was time for our packed lunch, and then the long journey home – starting with the 3km walk back to Caral pueblo.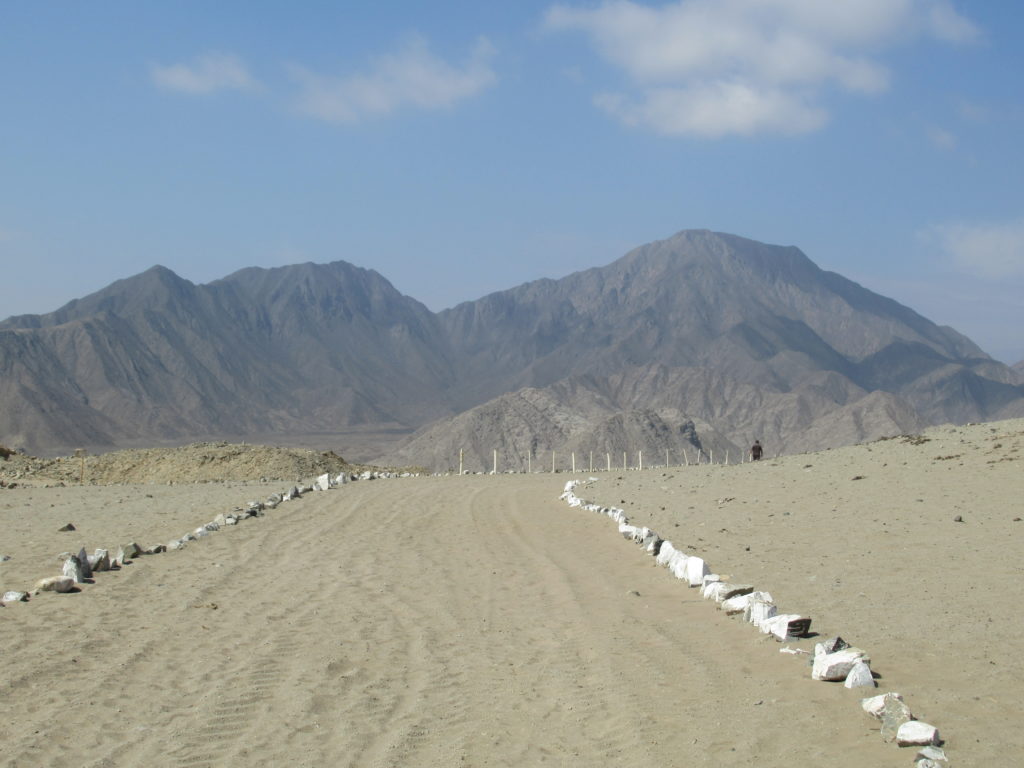 We were the only people at the whole site without a vehicle (yes – we're special!), but it meant that we got to enjoy a scenic 3km stroll through the mountainous desert 🙂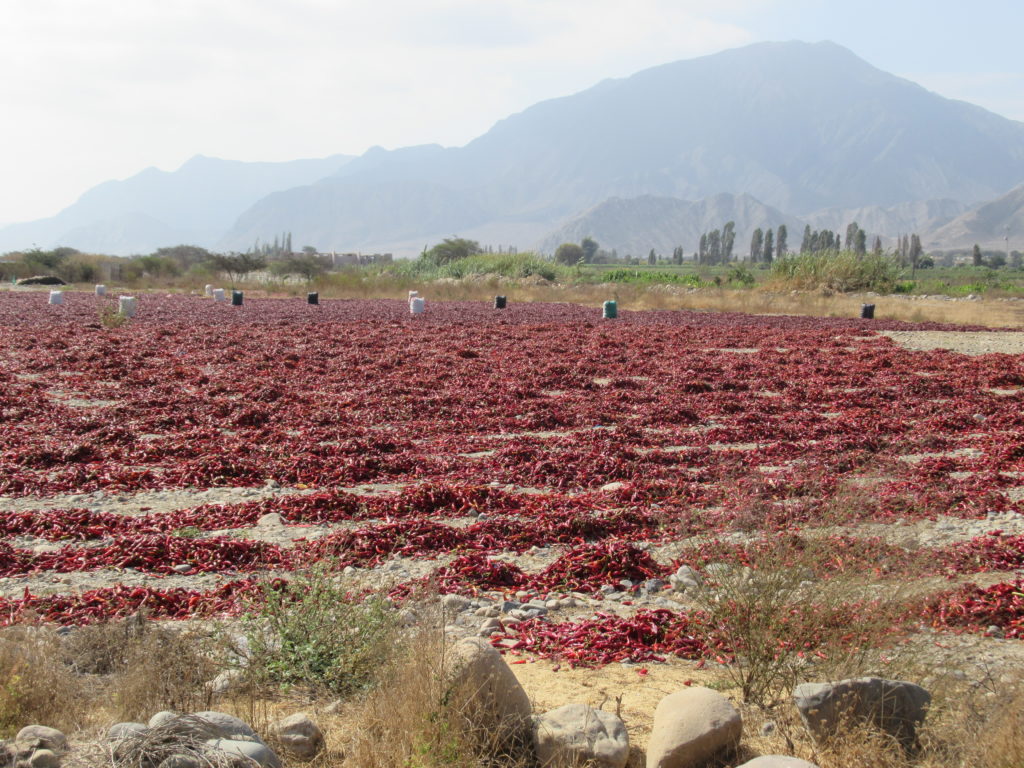 Once back at Caral pueblo, we didn't have to wait very long at all before the colectivo left, and we were soon on our way home. We had another quick snack stop at Supe, where we changed to the minibus, and got back to Barranca at around 5.30pm. A really enjoyable day out.