Today was the day for exploring the famous Mayan ruins of Tikal and we were up at 4.45am – yes that's dedication for you! 🙂 The early start was to avoid both heat and other people, and we went through the entrance gate just after it opened.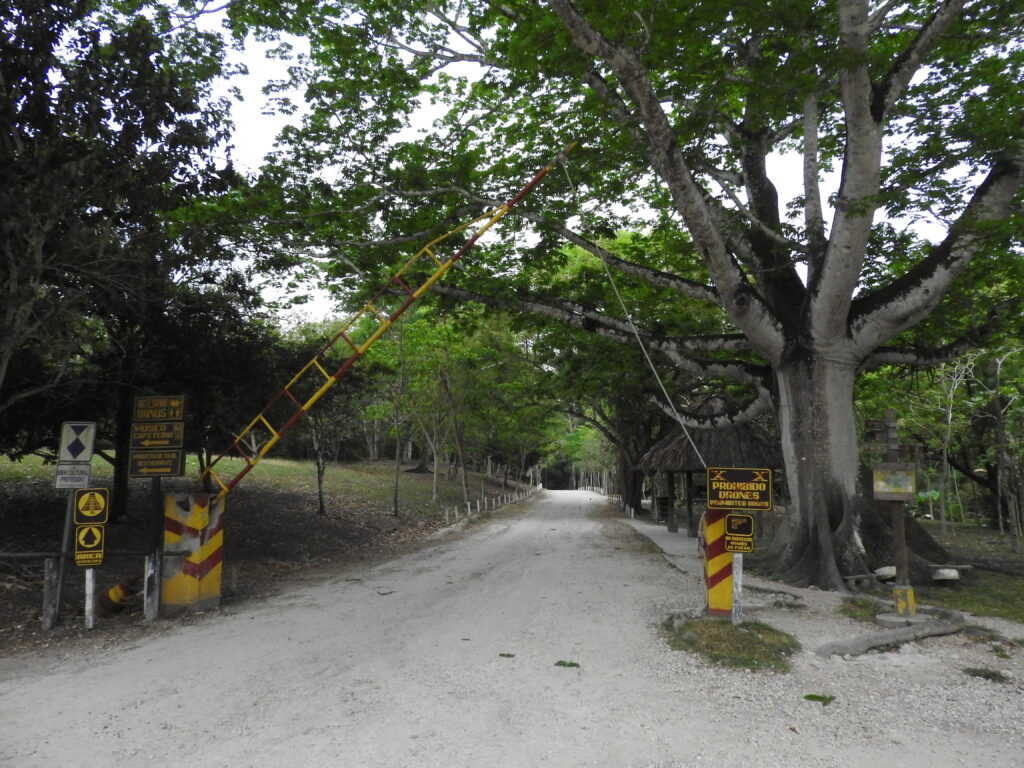 The first few hours were extremely peaceful, we hardly saw anybody at all and we felt like we were jungle explorers 🙂 The ruins are amongst quite thick jungle which gives them a kind of 'lost world' atmosphere. There is also an abundance of birdlife there, and we spent just as much time looking for cool birds as we did looking at the ruins… (no surprise there…. 🙂 )
Much of the jungle around the ruins is Tikal National Park which covers an area of around 500 square km – this is why there is so much bird and wildlife around.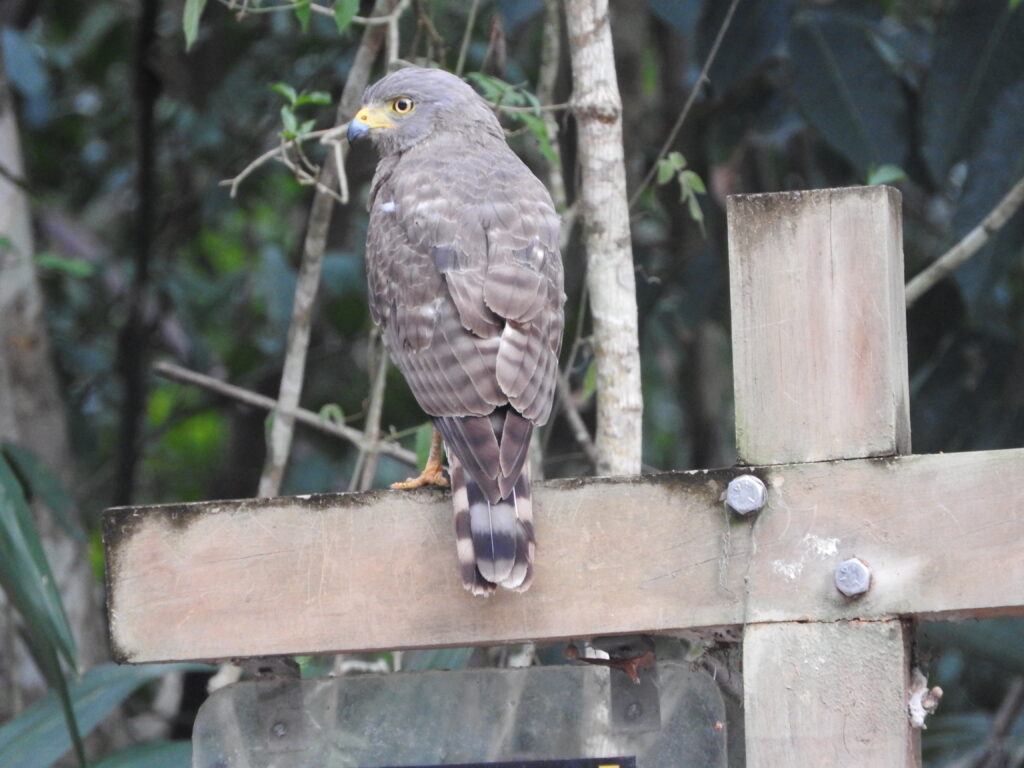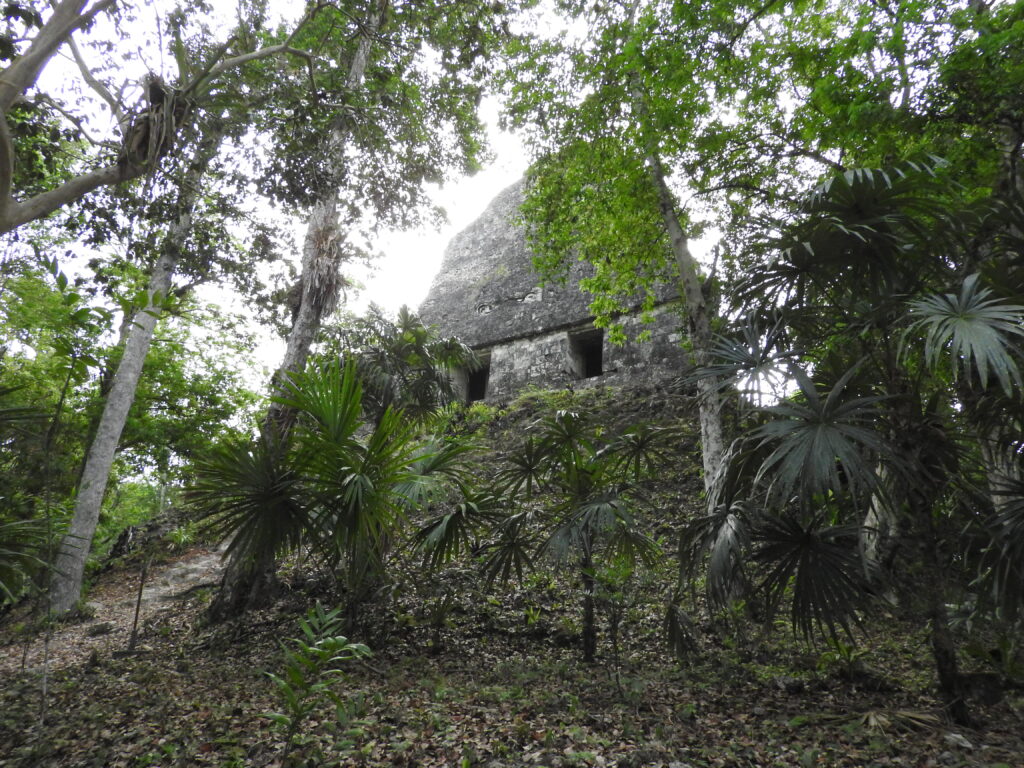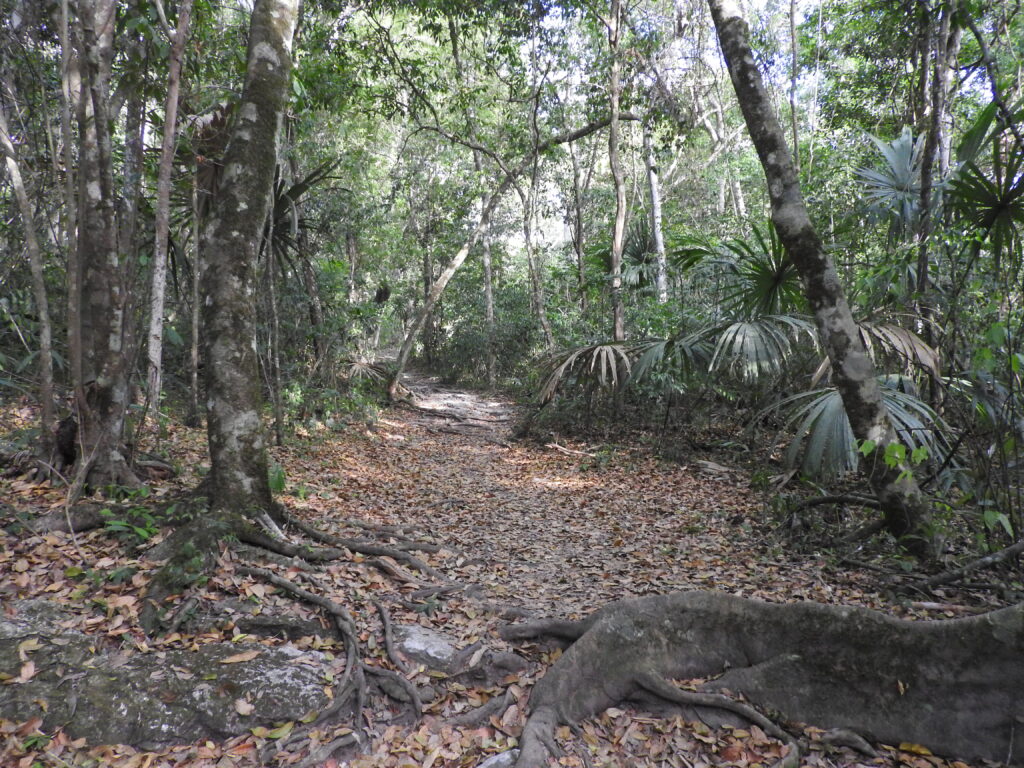 The ruins area is absolutely massive, as Tikal was one of the most important cities in ancient Mayan times and covered an area of around 16 square kilometres. At the height of its power, which was in around the 7th century, there was reckoned to be around 120,000 inhabitants of Tikal.
The largest temples of Tikal are over 60 metres high, and they are VERY impressive!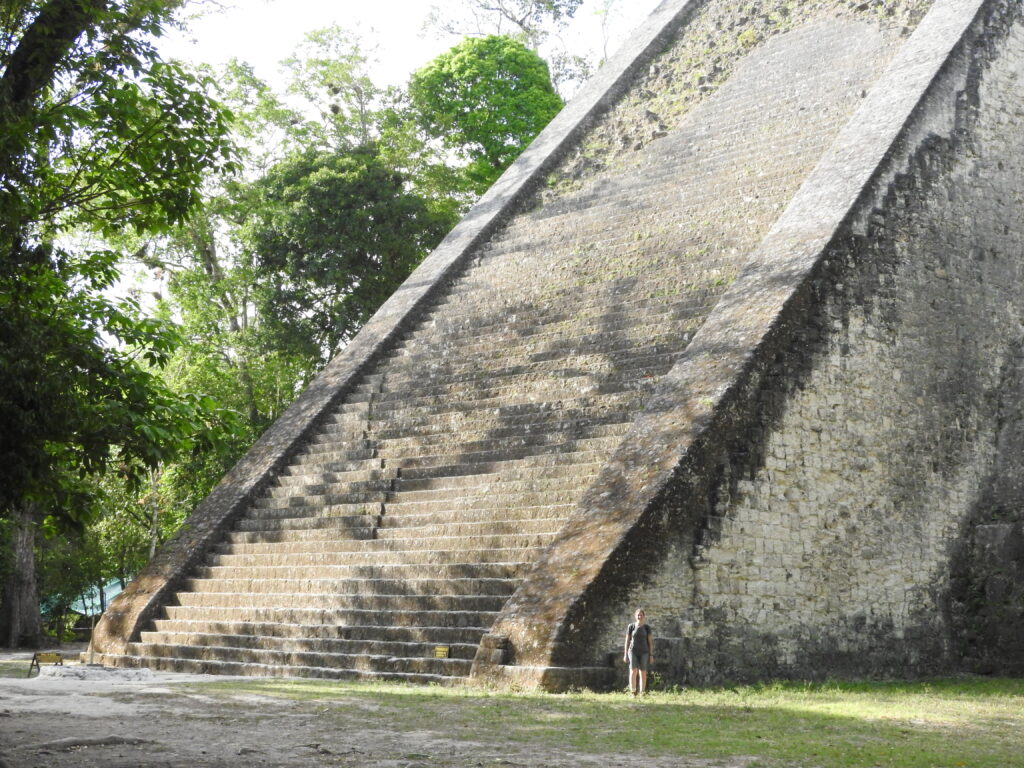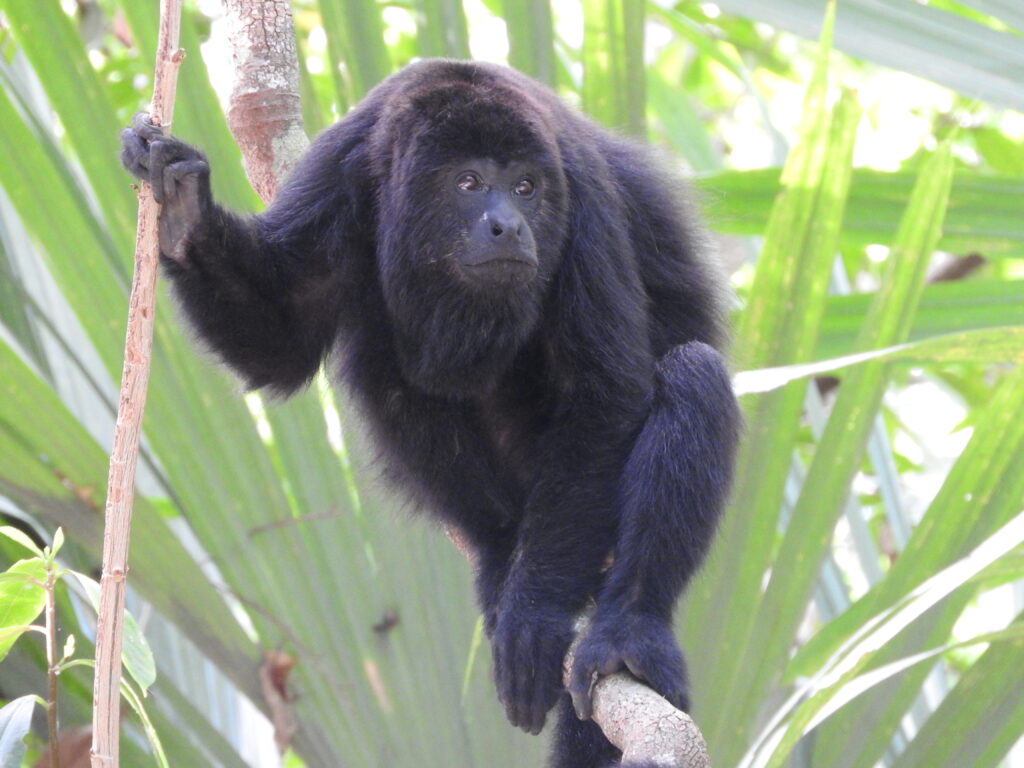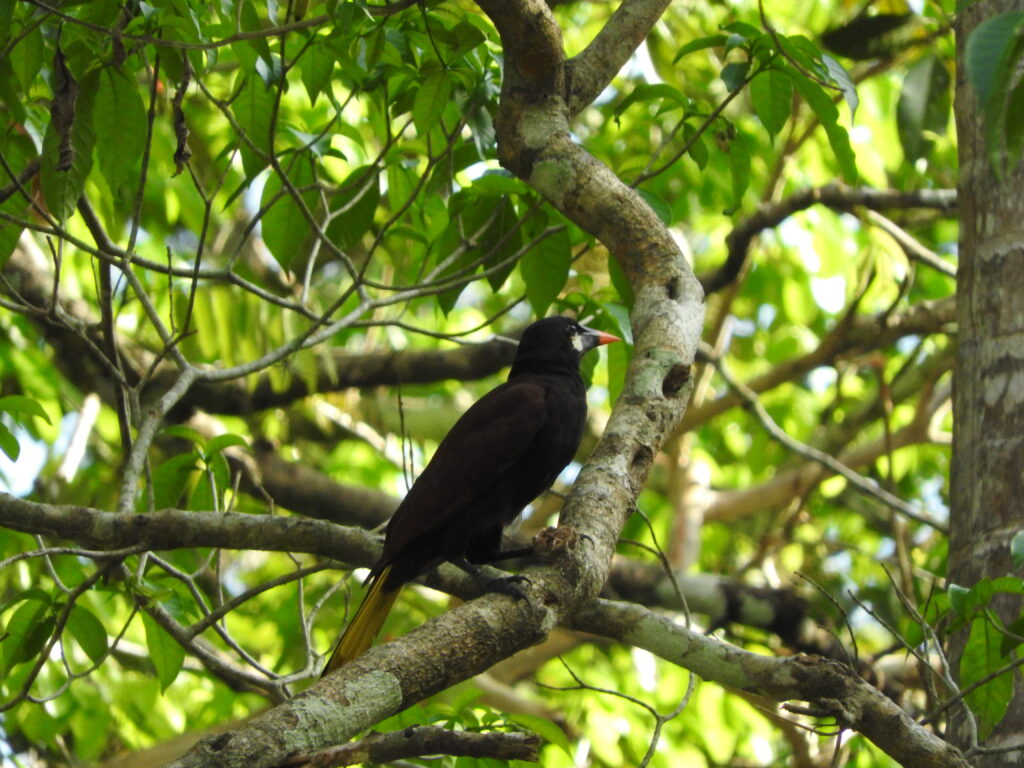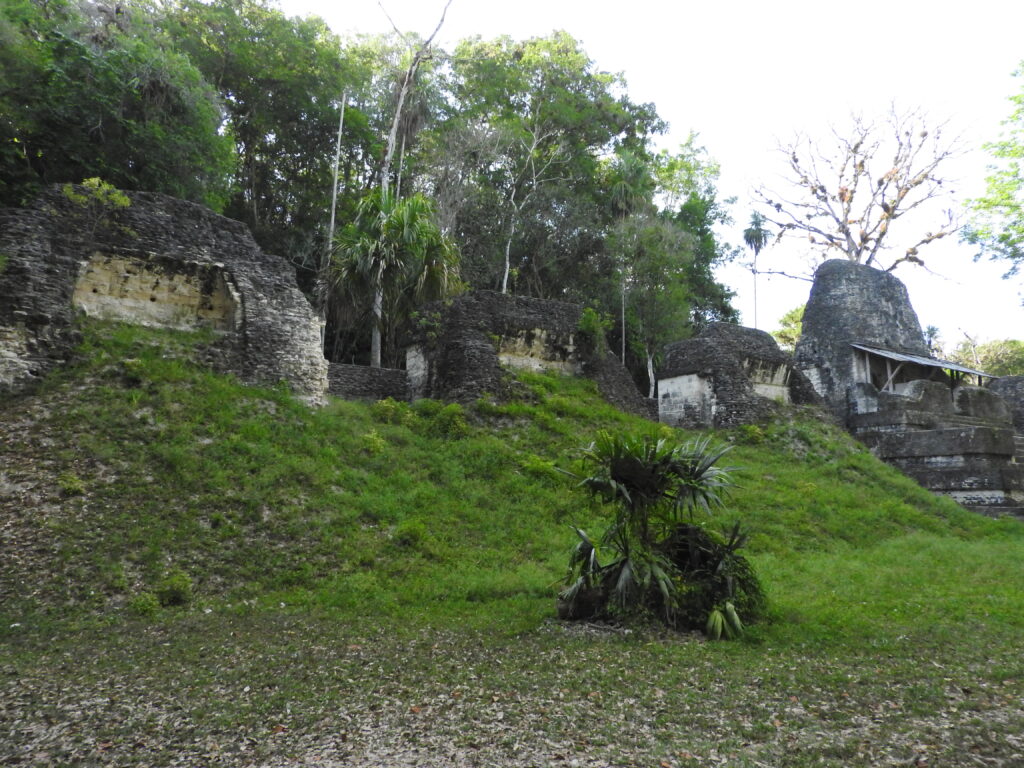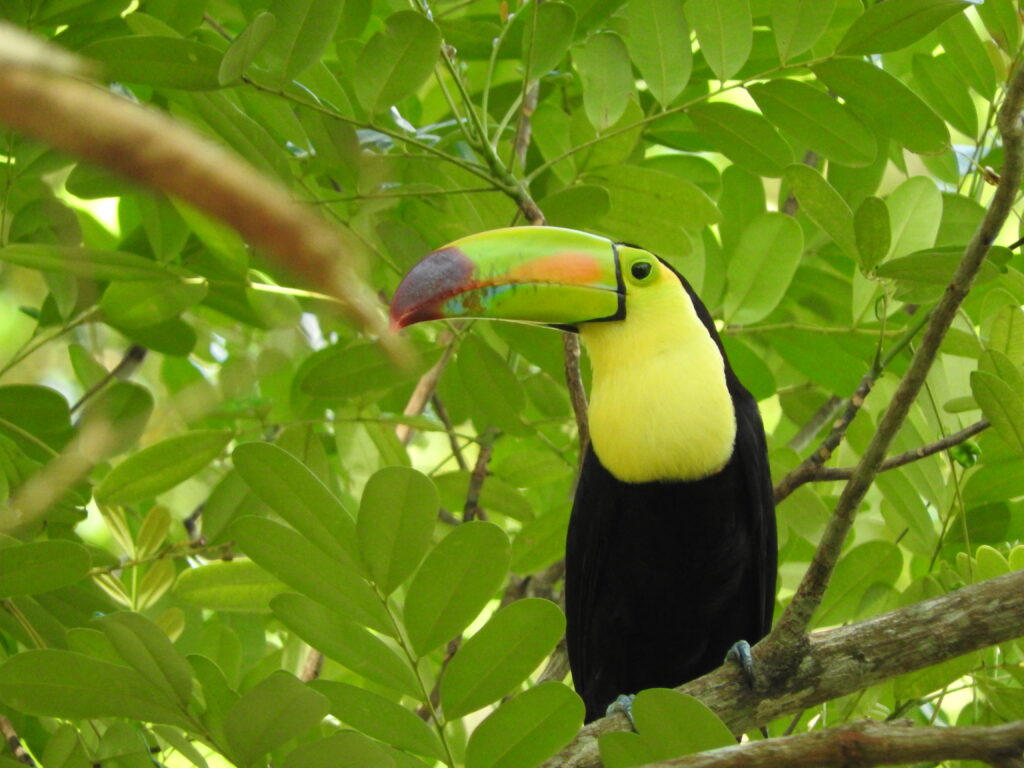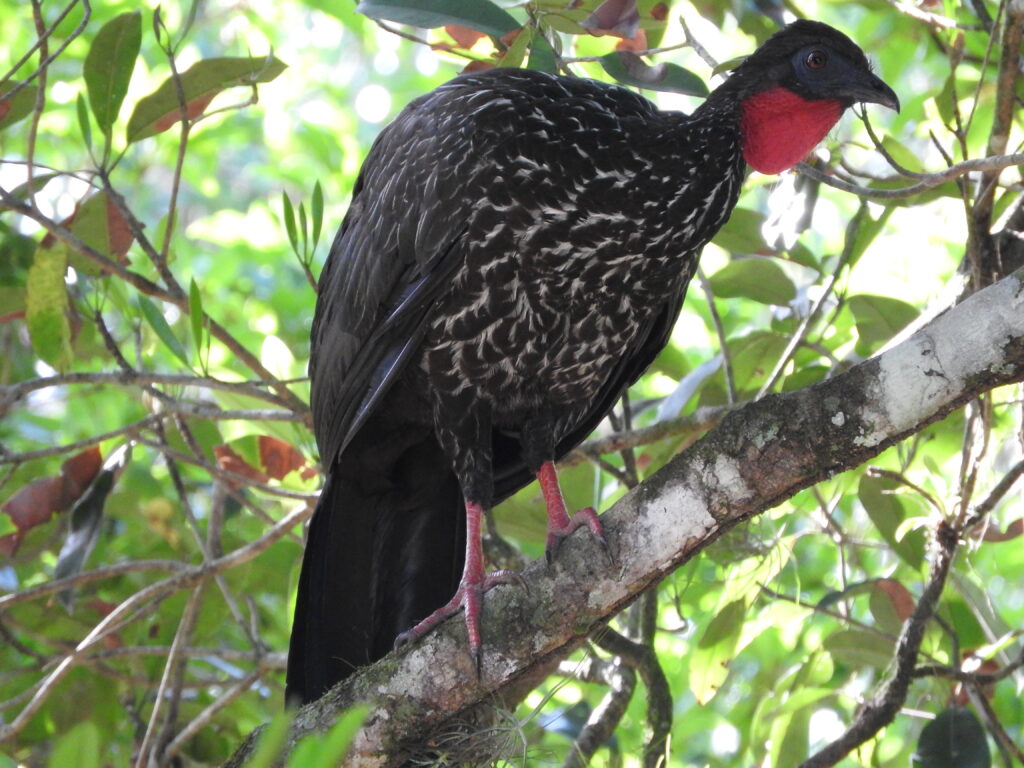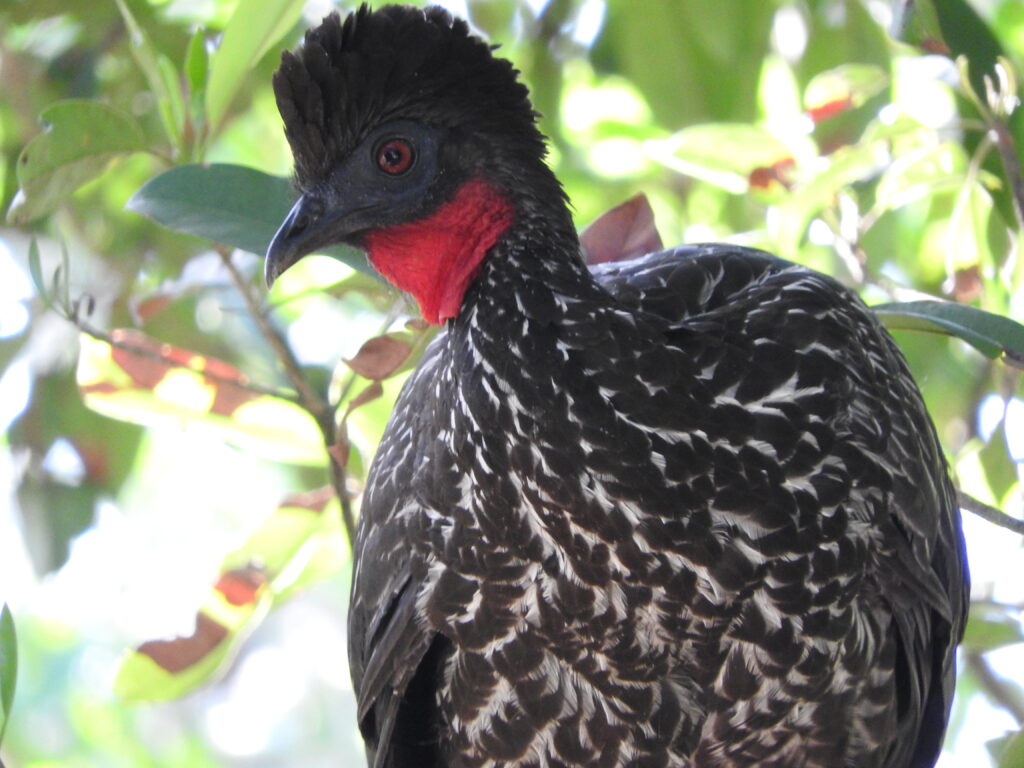 Many of the temples have had their steps restored so that you can ascend and obtain great views of the surrounding area. We pretty much went to the top of every temple that allowed it, and I have to say that between this and all the walking required – we did a LOT of exercise in Tikal 🙂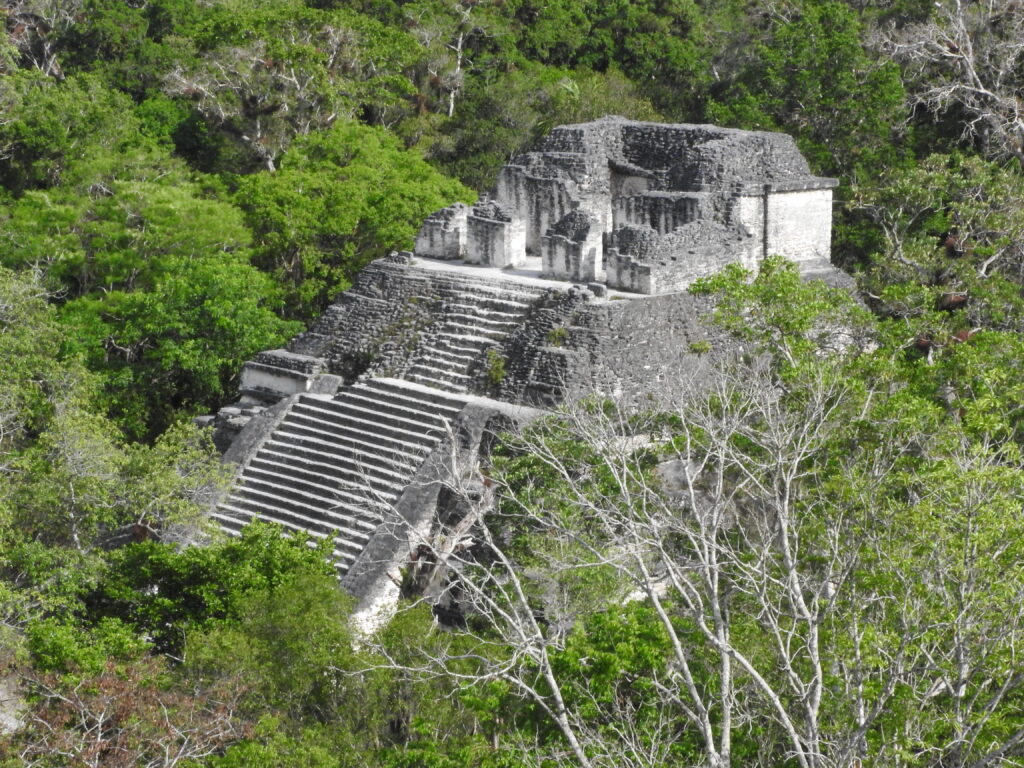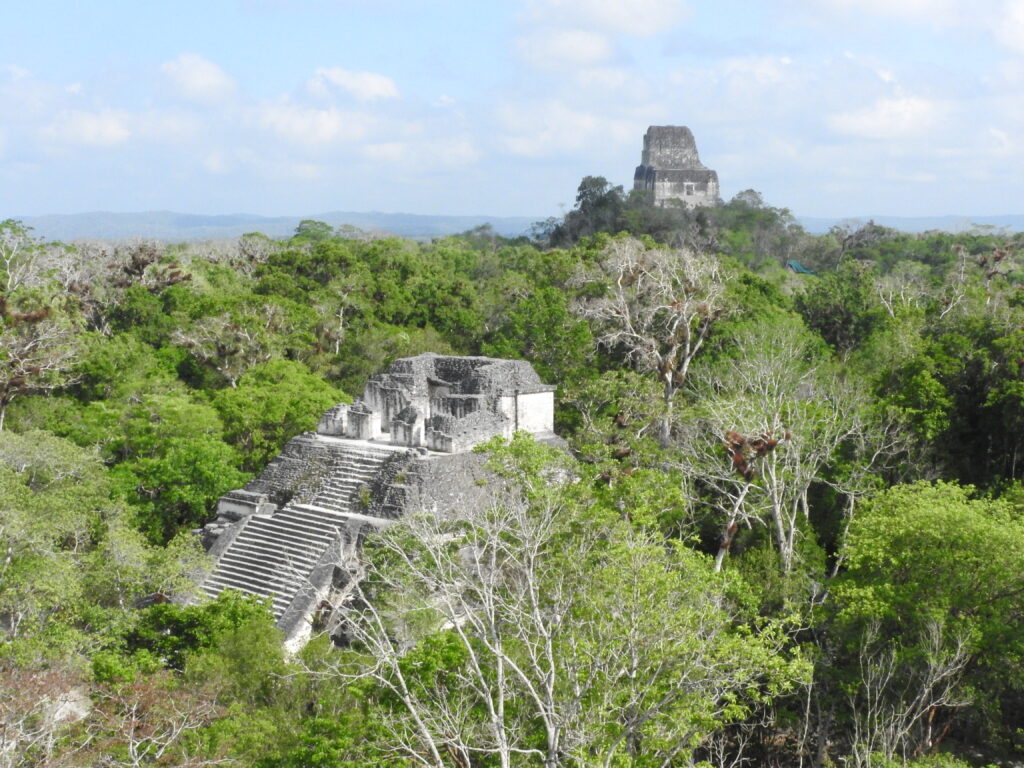 Tikal was laid out as a series of 'causeways' connecting the different areas of the city, with the Great Plaza and Central Acropolis at its heart. By the time we arrived at the central area of the ruins it was mid-morning, but it was still fairly peaceful as most of the tour groups had yet to arrive. We congratulated ourselves for spending the night in the National Park area within walking distance of the ruins – well worth the extra money in our view! 🙂 We also congratulated ourselves for being here at the start of the rainy season and thus avoiding the large crowds of the peak tourist period. We didn't really deserve the rainy season congratulations as it was totally unplanned and only happened because we travelled so slowly that we ended up arriving two months behind schedule… 🙂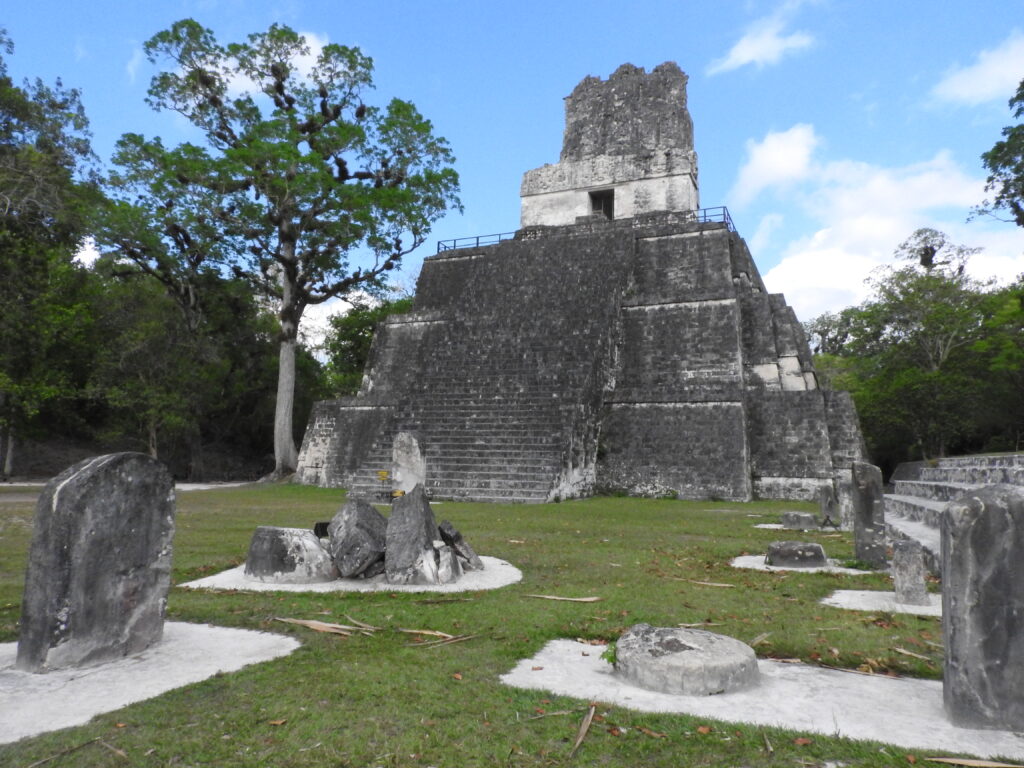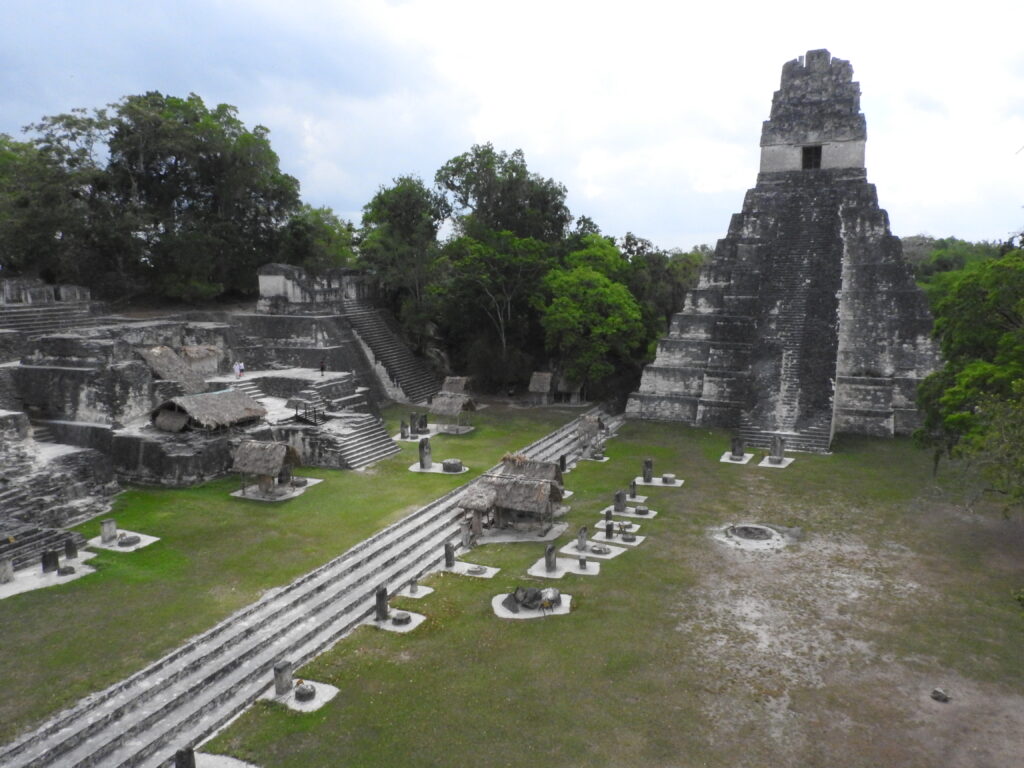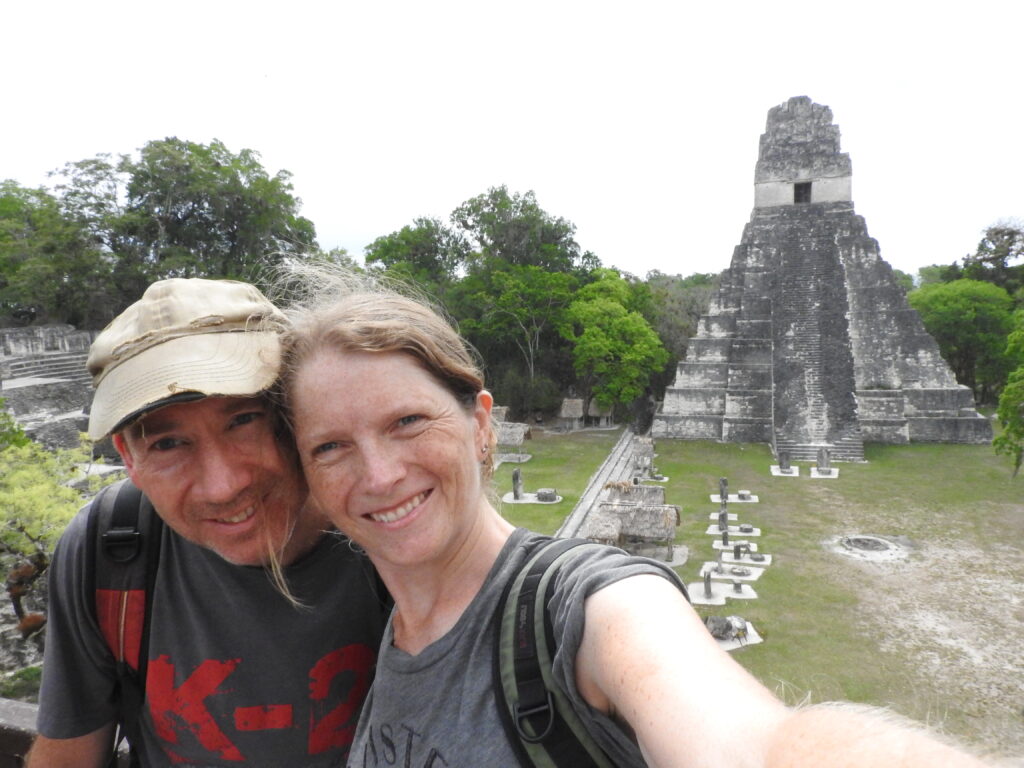 After the central temple area it was back to looking at the amazing birdlife…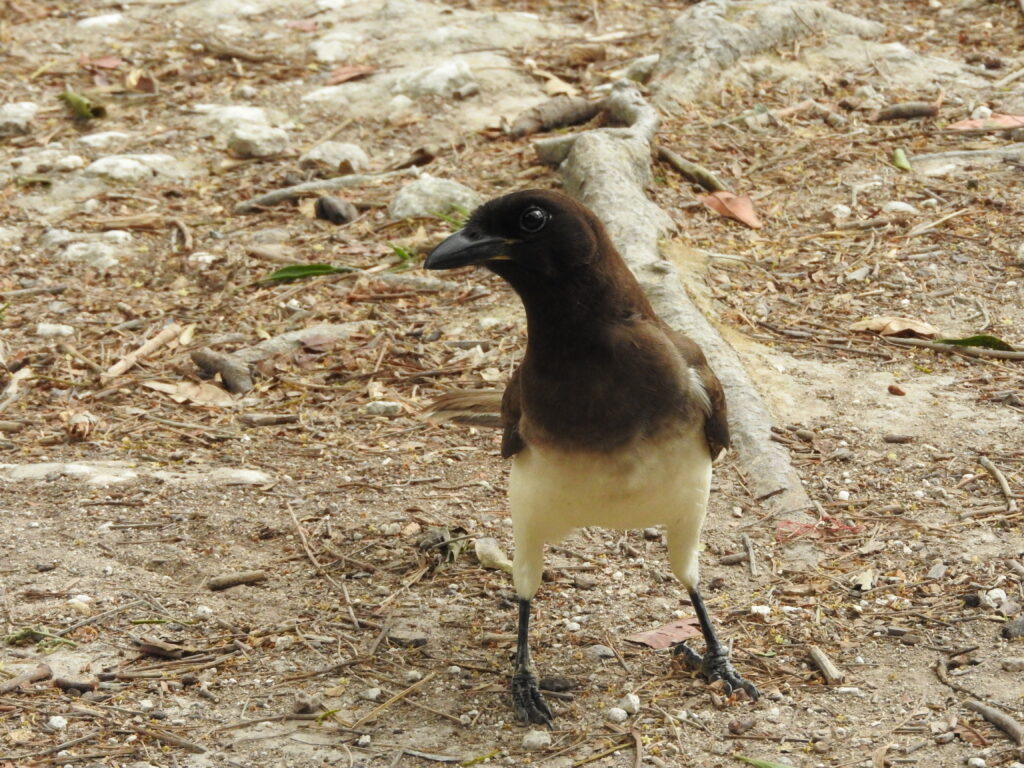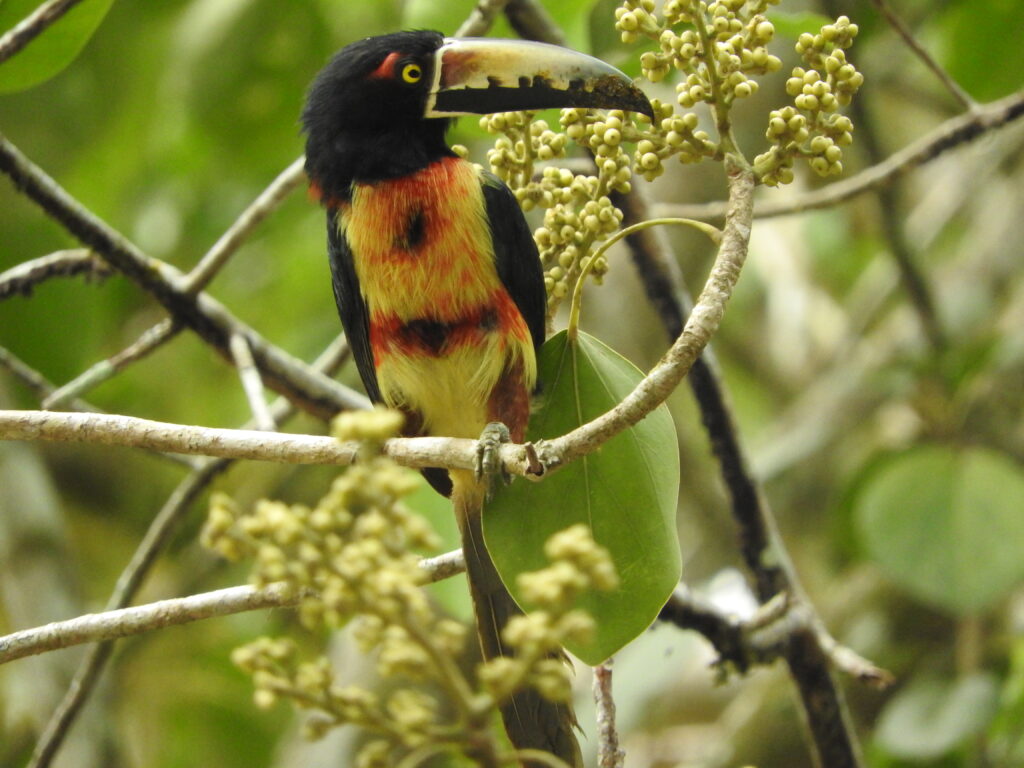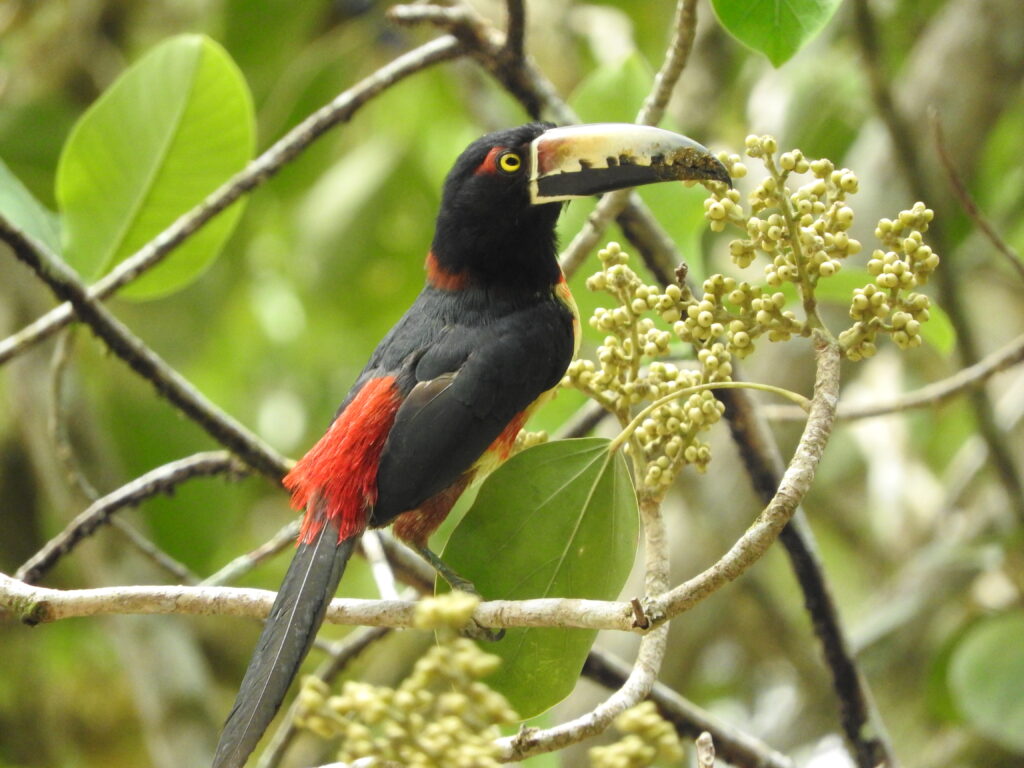 After all the bird watching excitement, it was time for more ruin and jungle exploration…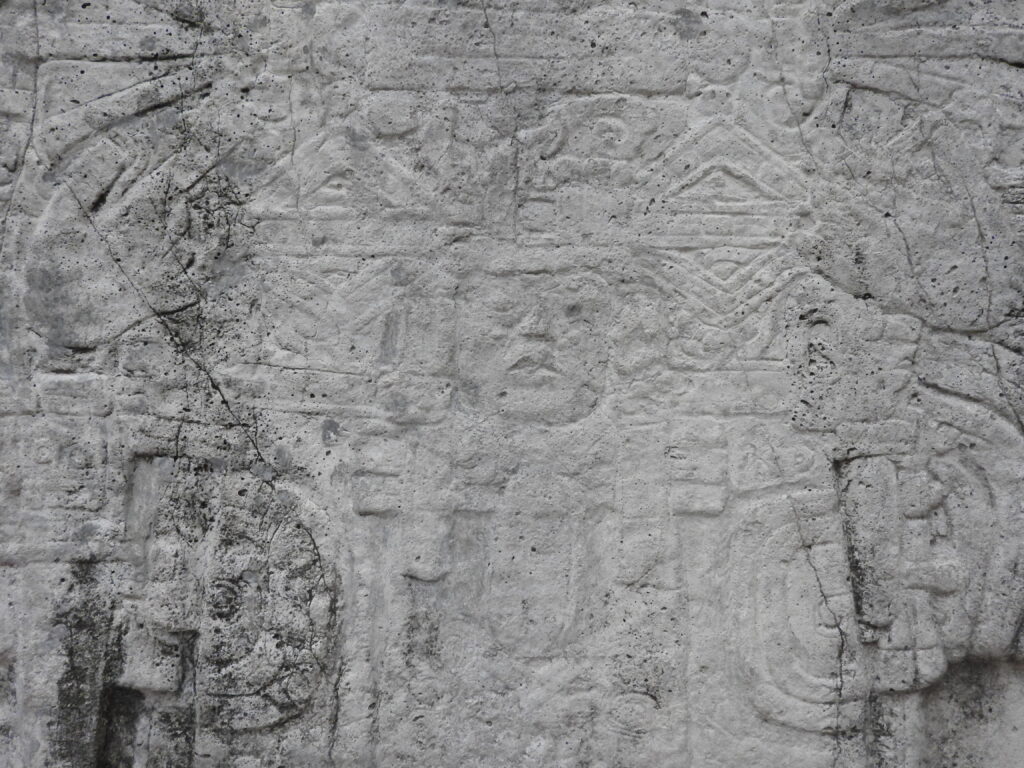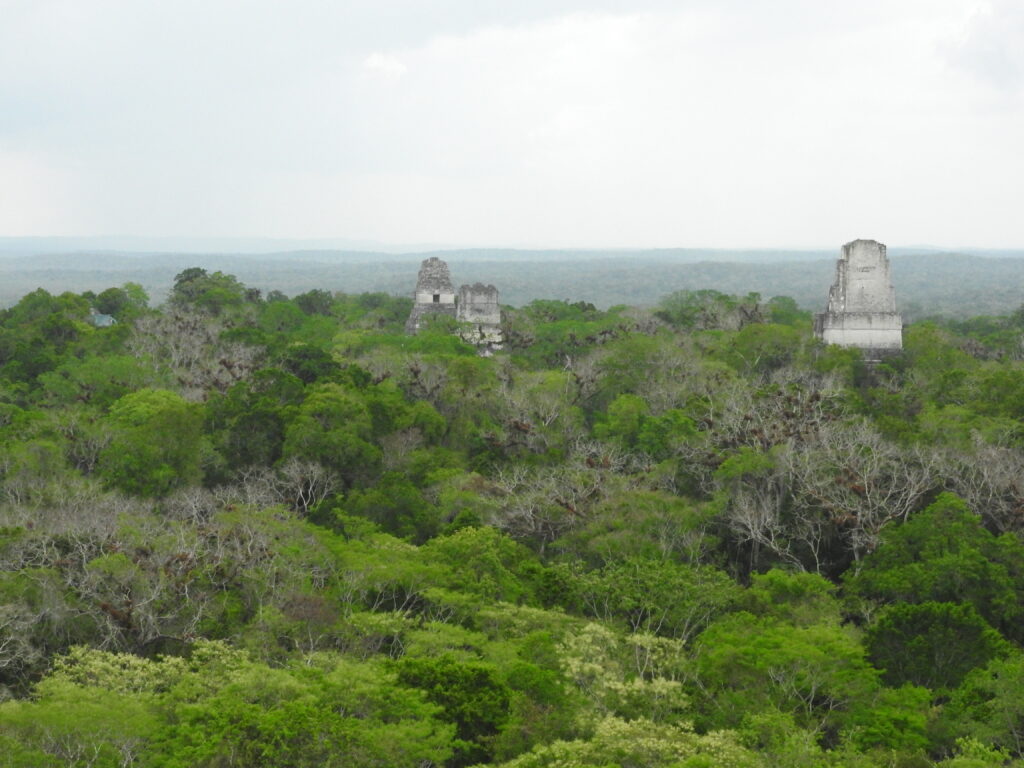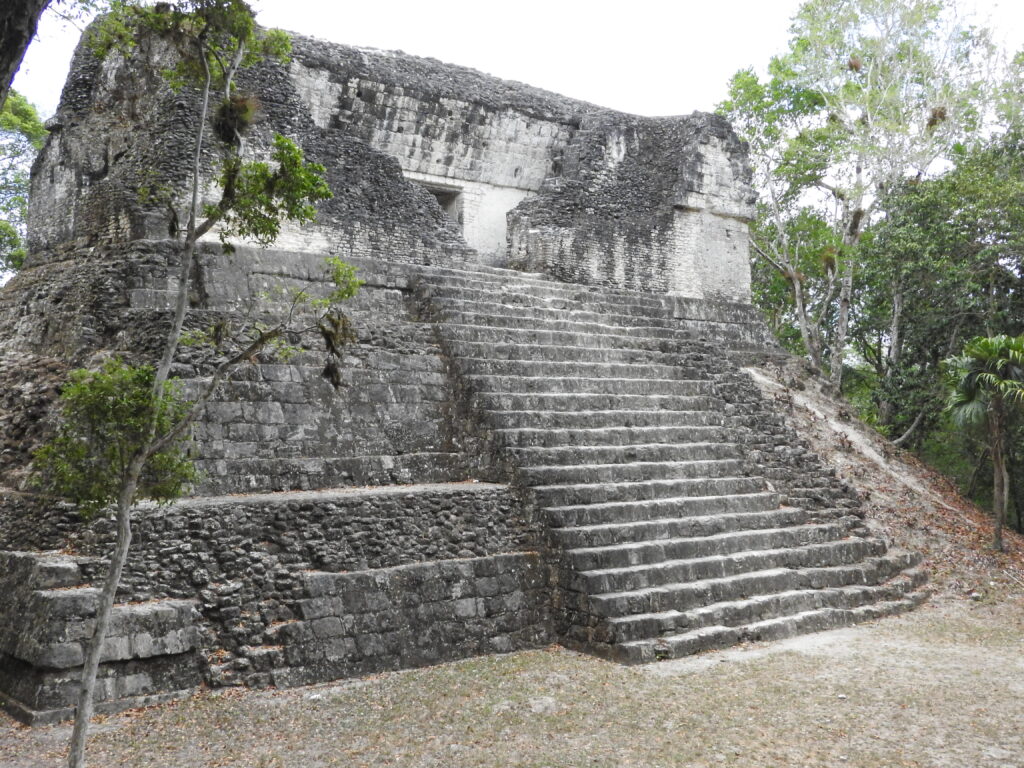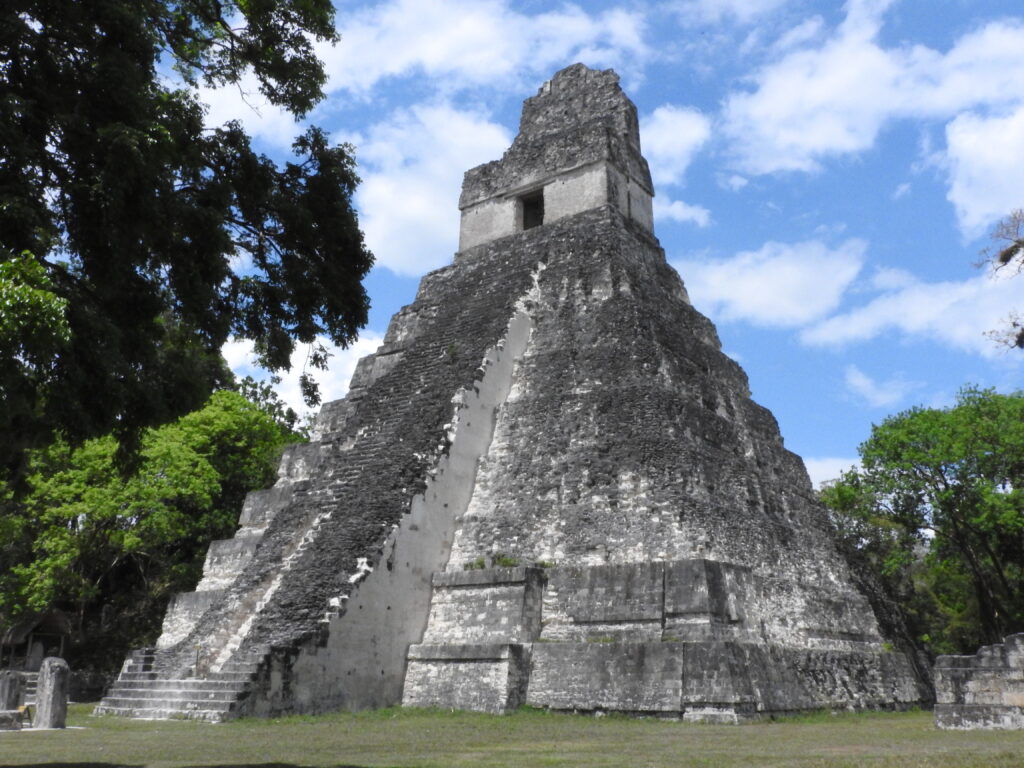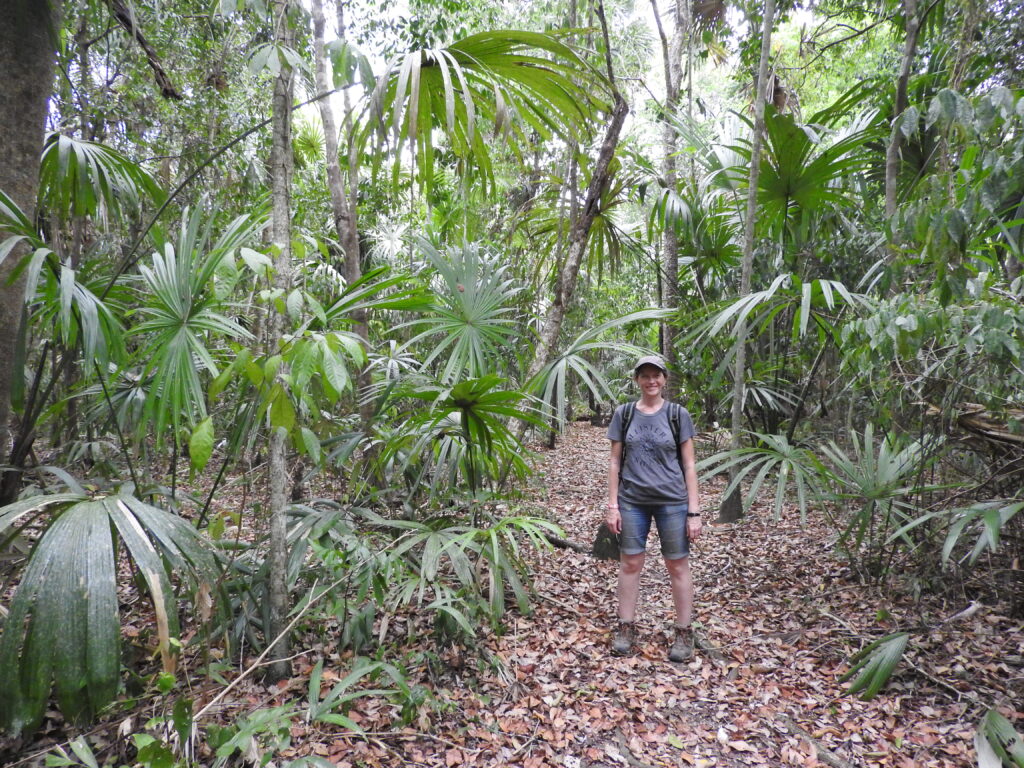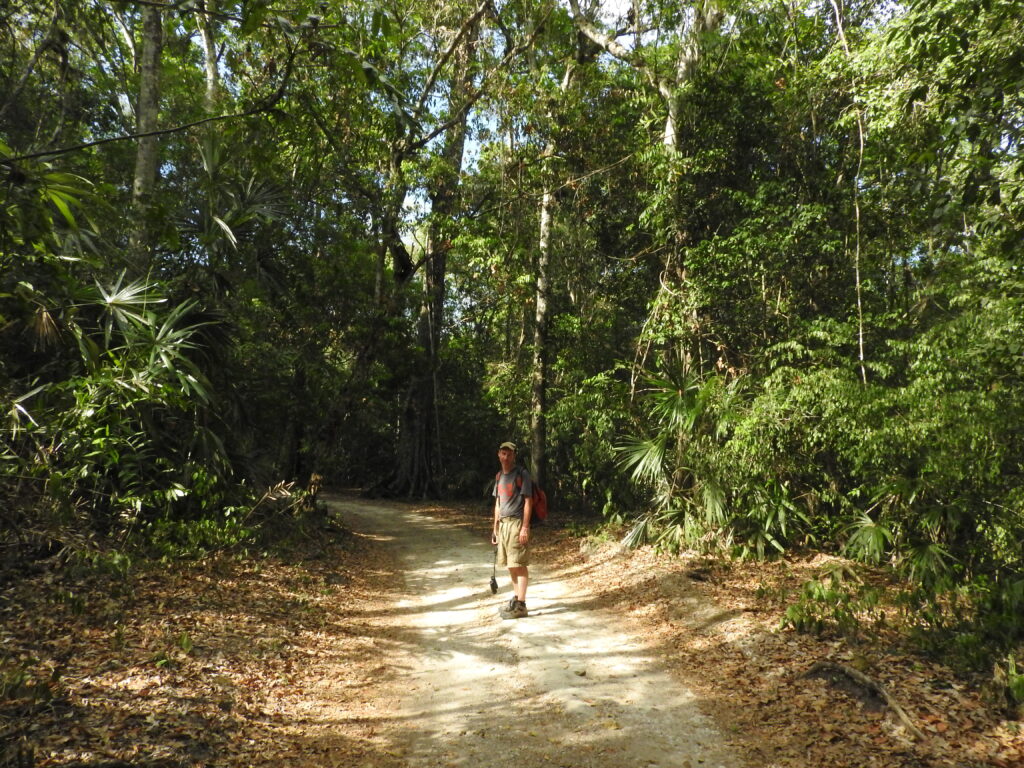 Our day at Tikal was quite different to our previous visit to Mayan ruins at Copán Ruinas, as we didn't have a guide and so had no clue what exact purpose most of the buildings had. But the sheer size of the area to explore and the abundance of jungle and wildlife made it such an enjoyable day that we weren't so bothered that we didn't really learn anything new about Mayan civilisation… Yes, we felt like we were jungle explorers discovering new ruins and exotic birds around every corner! 🙂
So I'll leave you with a video of a bird making lots of noise – a montezuma oropendola – yes, what a cool bird…