Trinidad and Jesús is the name of the new band that me and CC have just formed. I am Trinidad and she is Jesús, because she can do miracles.
OK, perhaps it's just the names of two places in Paraguay that we went on a day trip to, in order to view some Jesuit ruins.
That made 3 sets of Jesuit ruins – one in Argentina, and two in Paraguay. We enjoyed them, but that's enough ruins for us. The ones in Trinidad were better than in Argentina, so that's Paraguay 1 – Argentina 0. (And the food is more interesting, but that's another story, so Paraguay 2 – Argentina 0).
Anyway, we went on the bus to Trinidad, and then took a taxi to Jesús, as it was Sunday and there were no buses. The taxi driver said he would wait and take us back after Jesús, but he disappeared and we had to wait 20 minutes for him to come back.
When he came back, his taxi had turned into a normal car?! WTF – how does that happen? It seems that the taxi sign on his car roof was stuck on, and he had removed it – yeah so perhaps he borrowed a taxi sign from his friend the real taxi driver – who knows…
Anyway, he was friendly and played loud 80s music in his pretend taxi, so all good.
Here's a couple of pictures of the Jesuit ruins: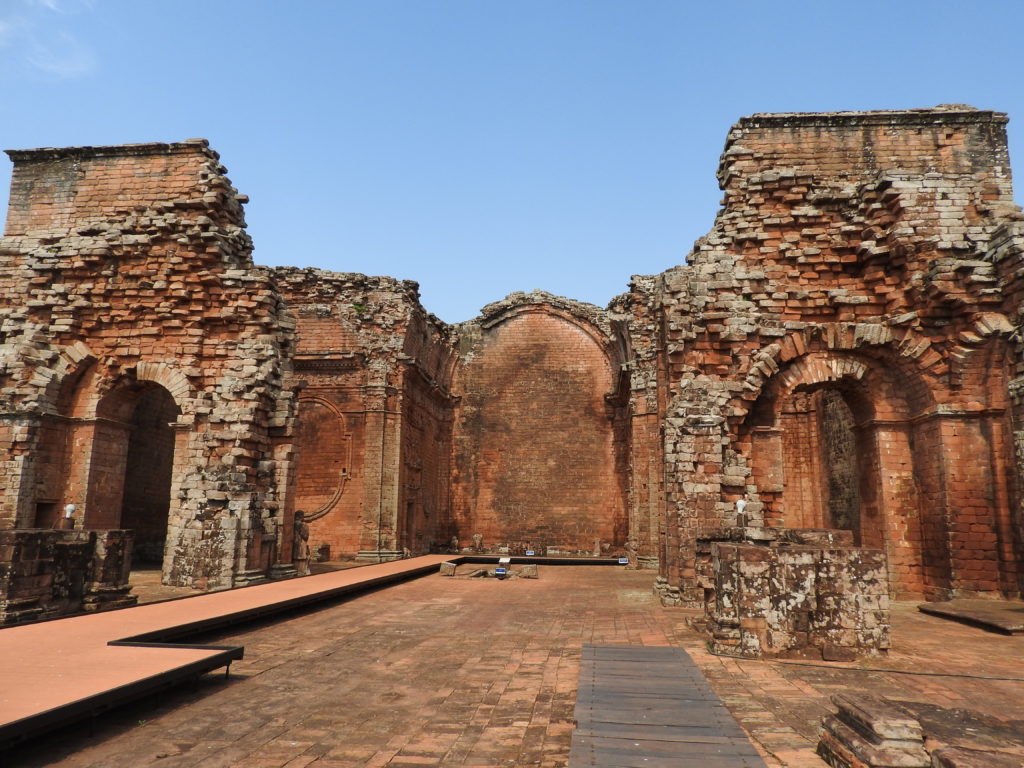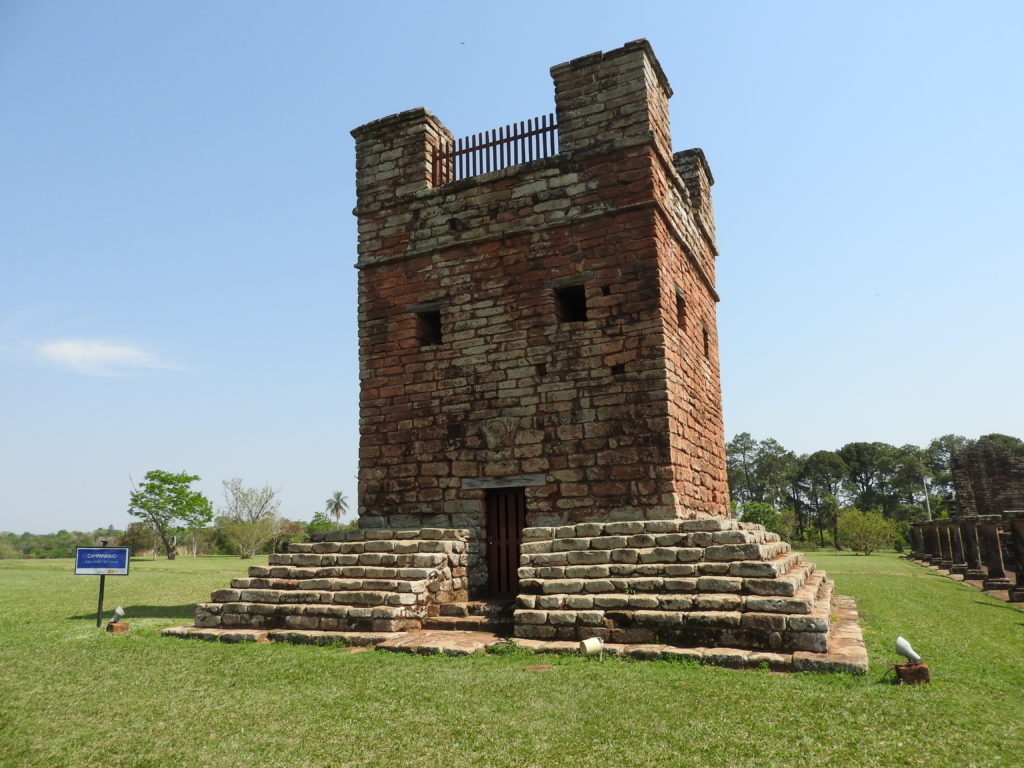 If you are interested you can read: