Walk to Loma del Pliegue Tumbado
Yes, it was time for the third and final full day walk of our stay in El Chaltén. This time to the Loma del Pliegue Tumbado. This walk was either 10km each way, or 13km each way depending on where you got the information. As it starts from the far end of town, and town is probably 3km long from end to end, we are claiming that it's 13km each way and a 26km round trip 🙂
This walk is a little different from the others as it doesn't end in a lake under the granite massif, but rather goes round the side of the range a bit – which is great as you can get a grand overview of both Fitzroy and Cerro Torre. It's also a lot less popular, as people do the other two walks mostly, so it was refreshlingly quiet – even in January! (But perhaps it only felt quiet because the other trails were packed!)
The walk is a continuous gradual uphill climb until the first mirador, and then a slippery, very steep 1km up a big mound to get to the final viewpoint.
The first part of the walk was very pleasant, through meadowlands with mountains in the distance.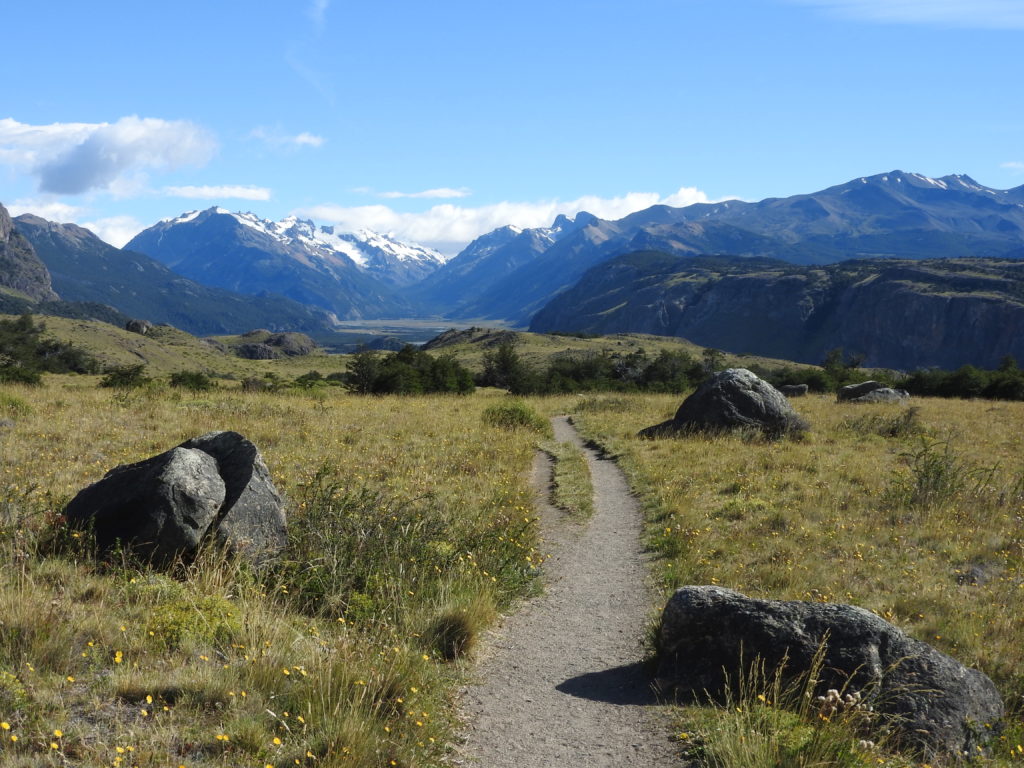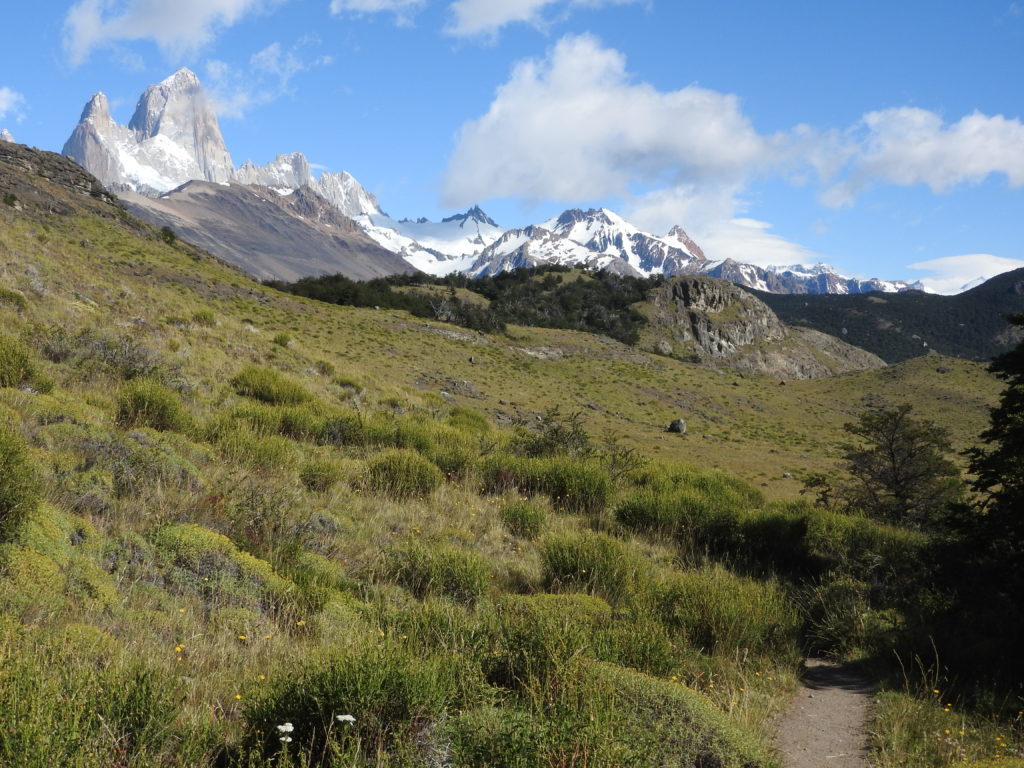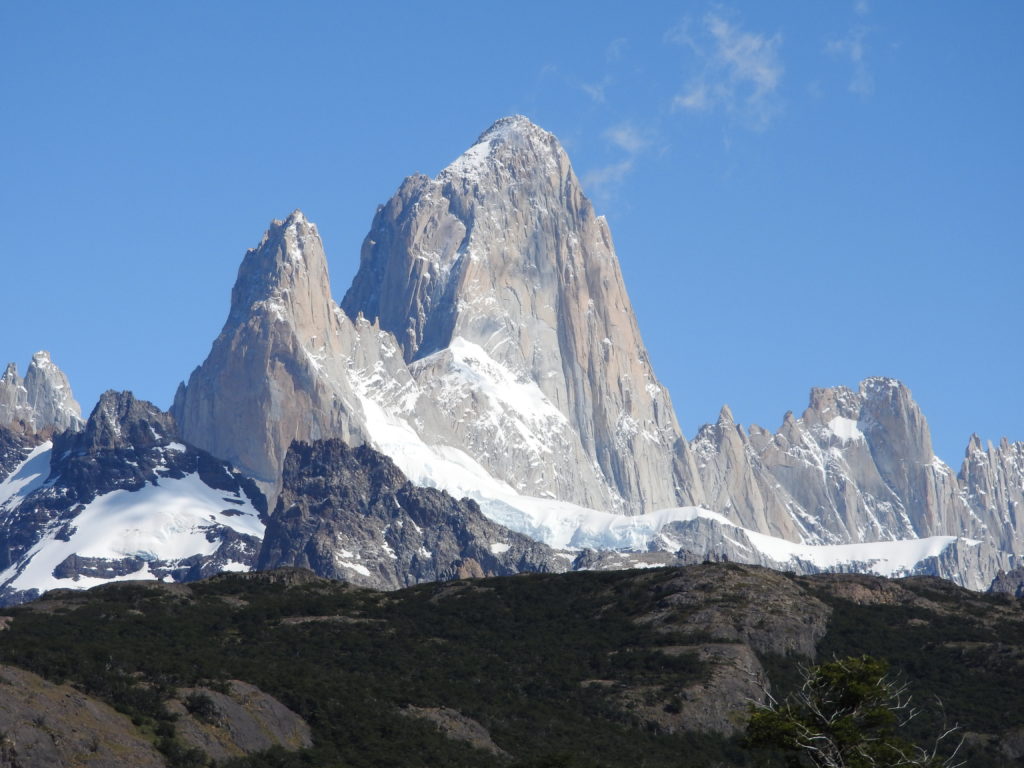 After around 4km the trail heads into the woods, and then another 3 or 4km later the trees finish, and the last part of the walk is above the treeline, where the great scenery starts to appear…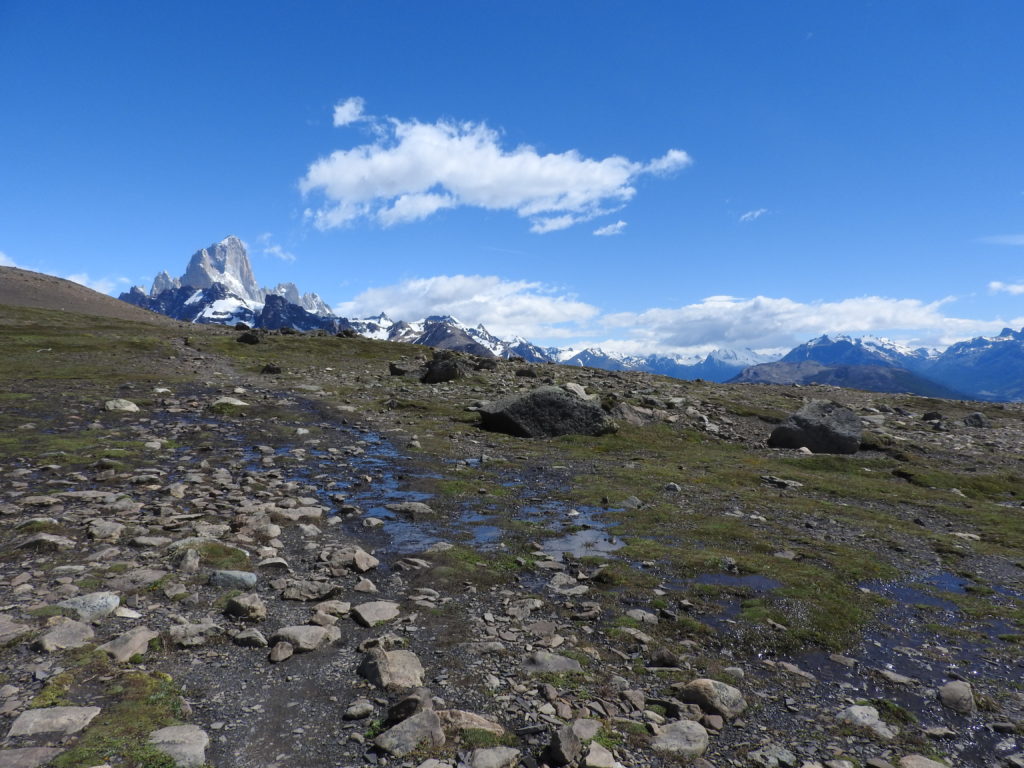 After about 3 hours walk, we were at the first mirador!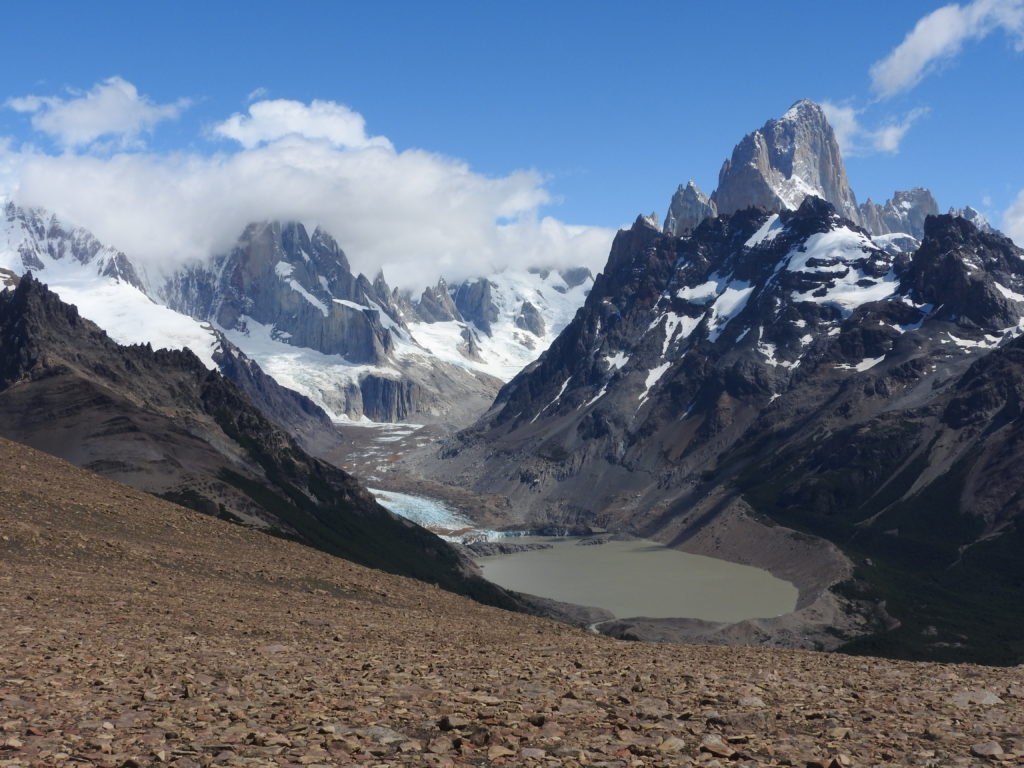 Now that we were out of the forest, we had the chance to try and see Cerro Torre again – the peak that we didn't manage to see on the previous walk because of all the clouds… but… it was still covered in cloud 🙁
However, the cloud was thinner, and so we kept checking for gaps, and finally WHOO – HOO! We saw the peak….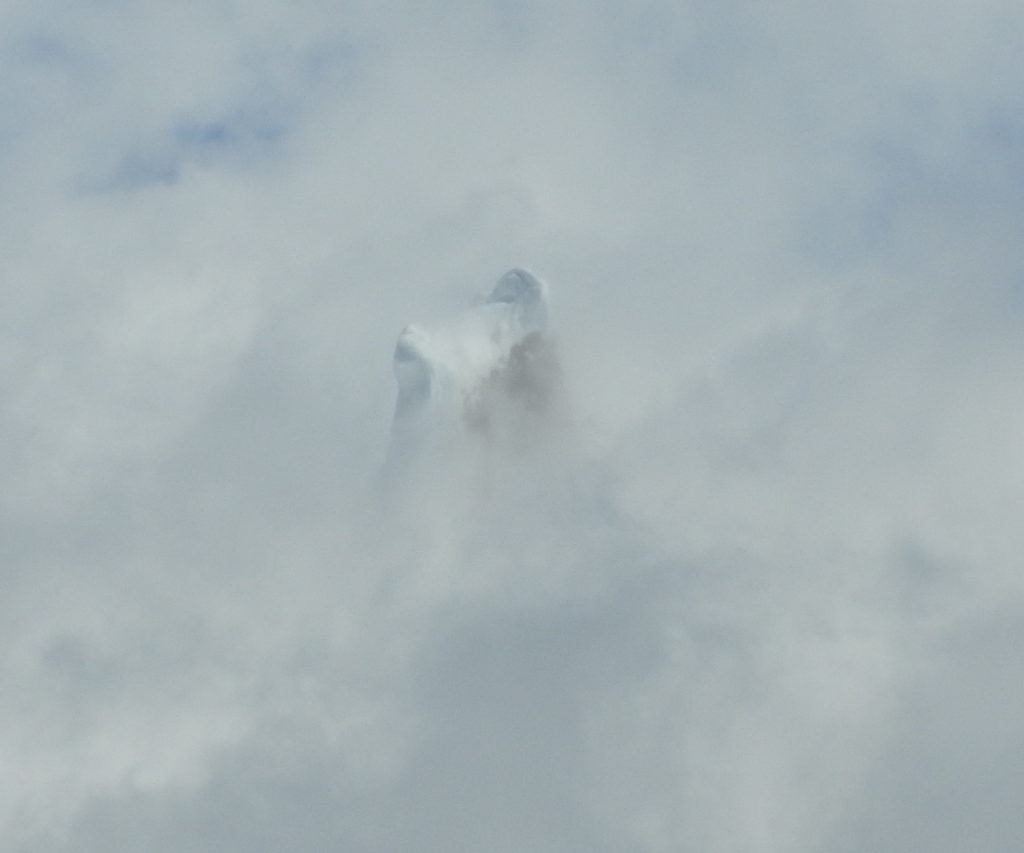 Even though the views up here were amazing, there was still more to go – as the end of the walk was on top of a giant mound of rock.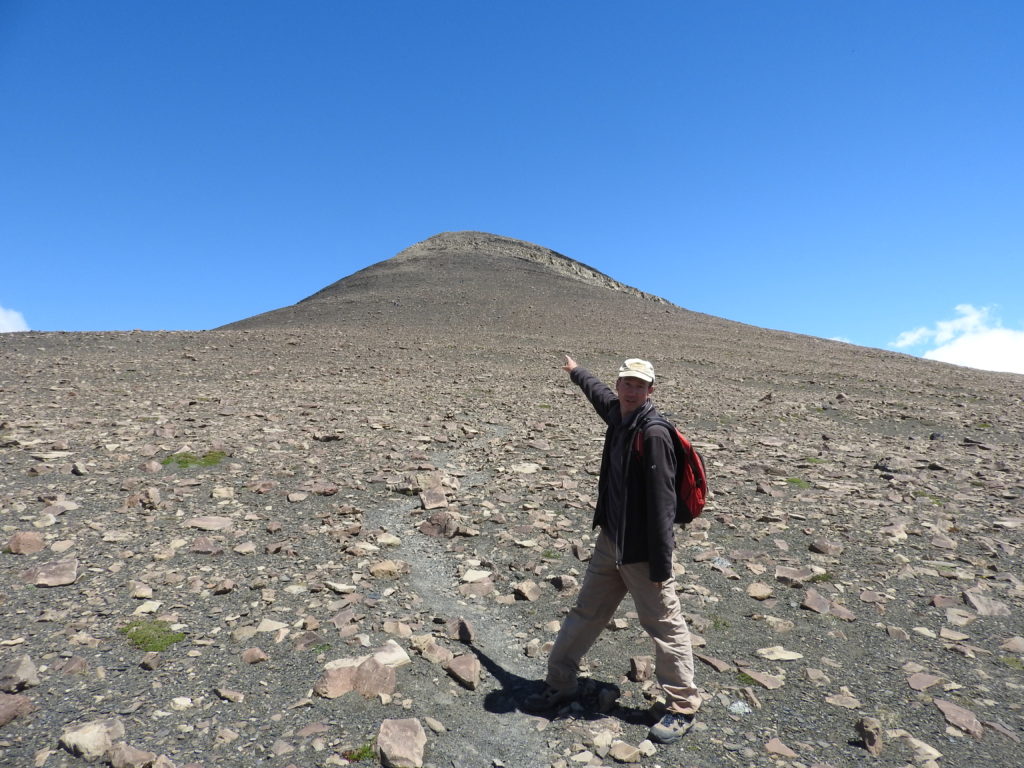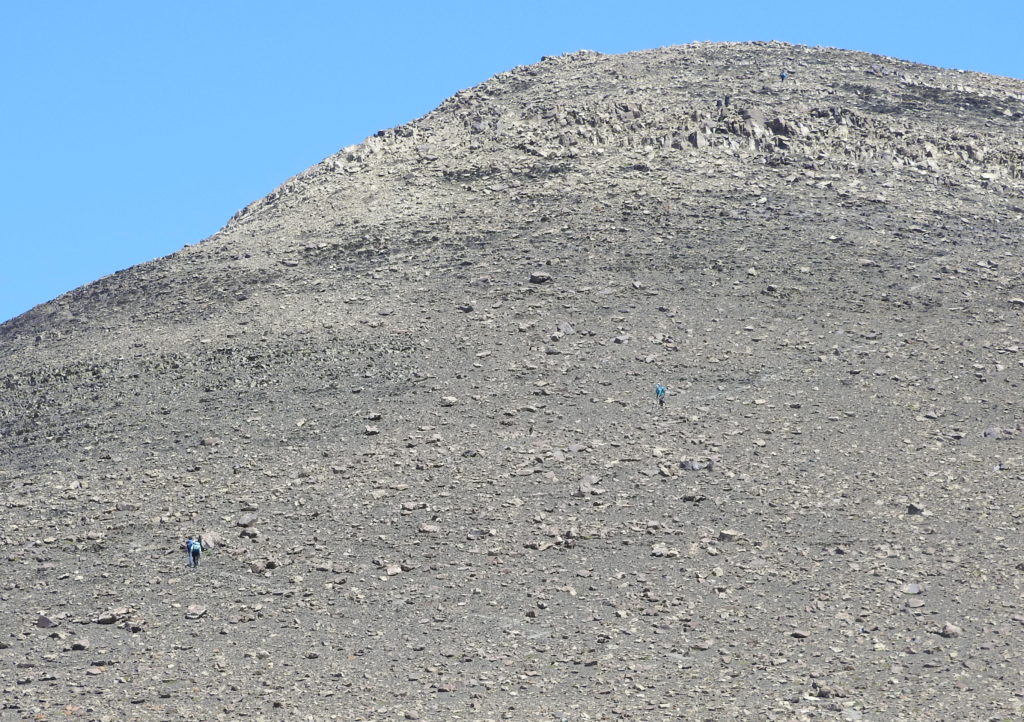 It didn't take as long as we thought to get to the top, and the views were even better, as it was possible to see in all directions.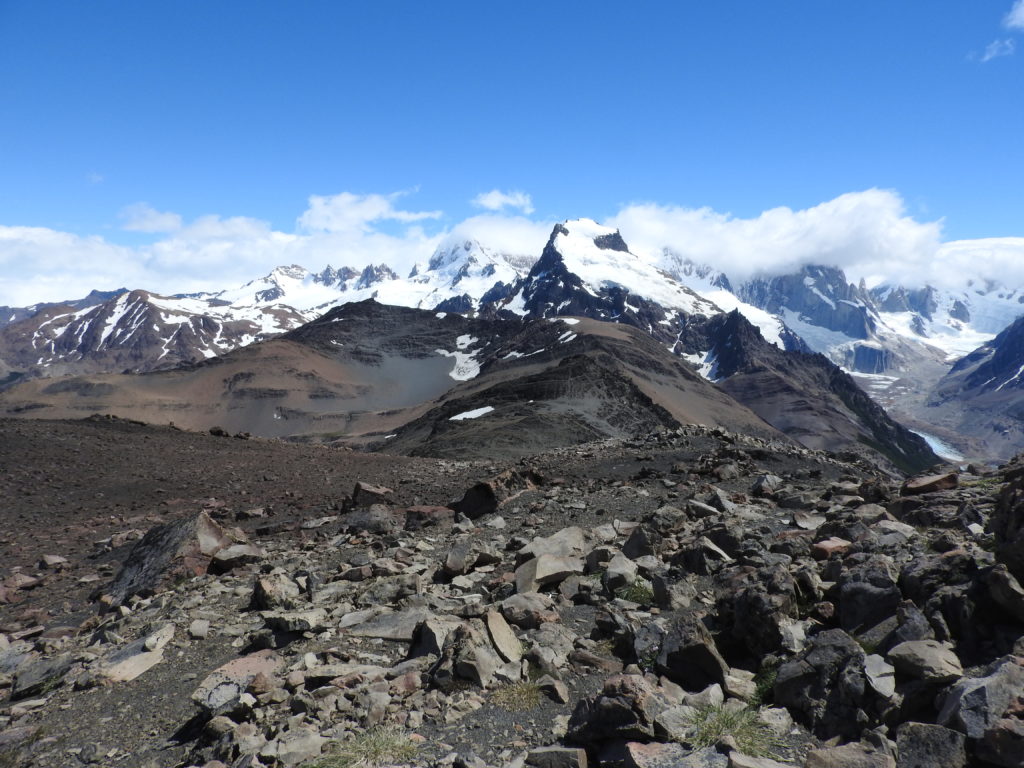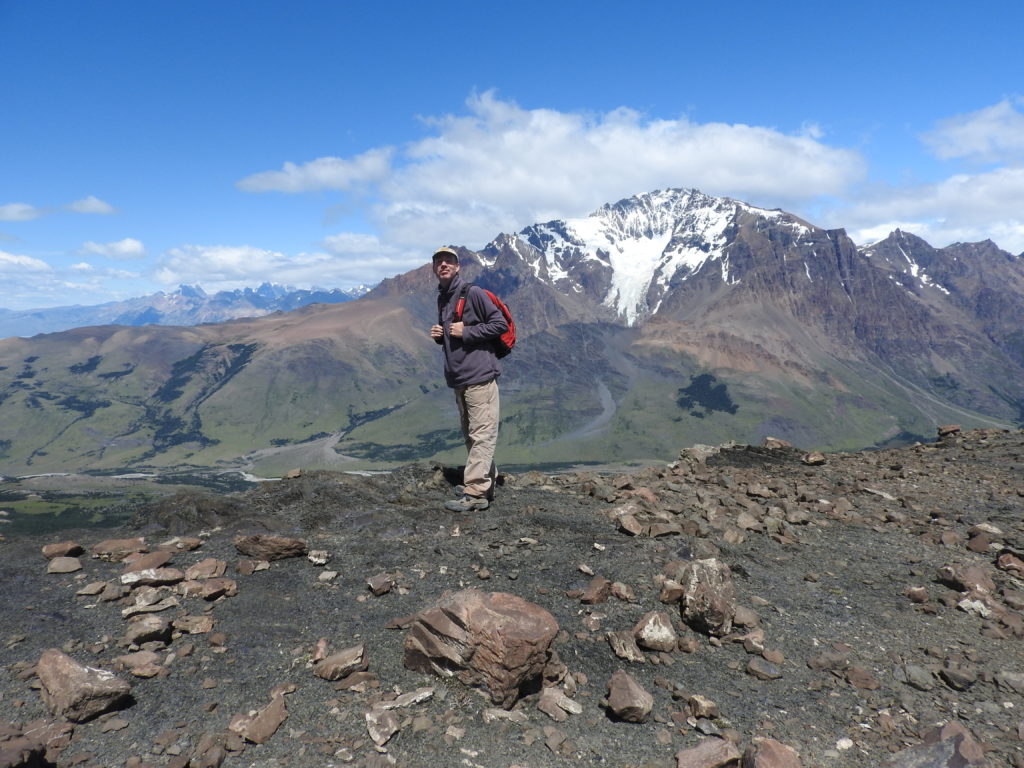 Then a bit more excitement! The peak appeared again! (Yes, this probably doesn't seem that exciting to you, but we had been trying to see this peak for 3 days, and had become obsessed!)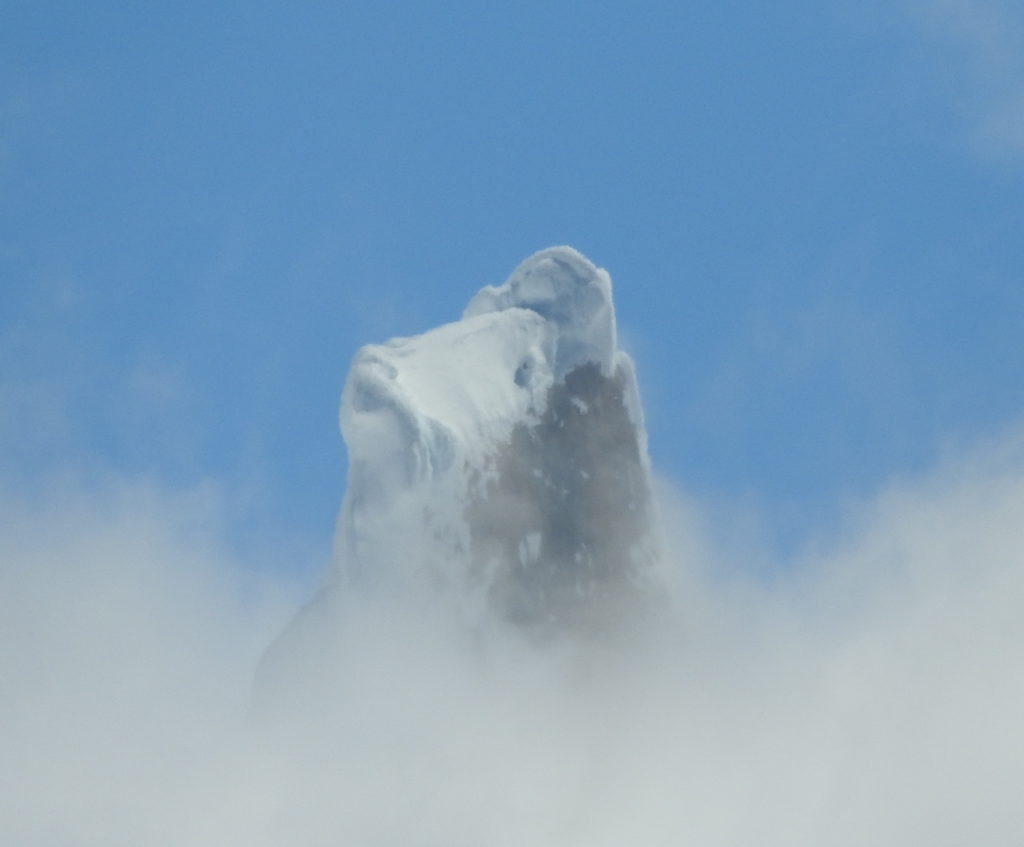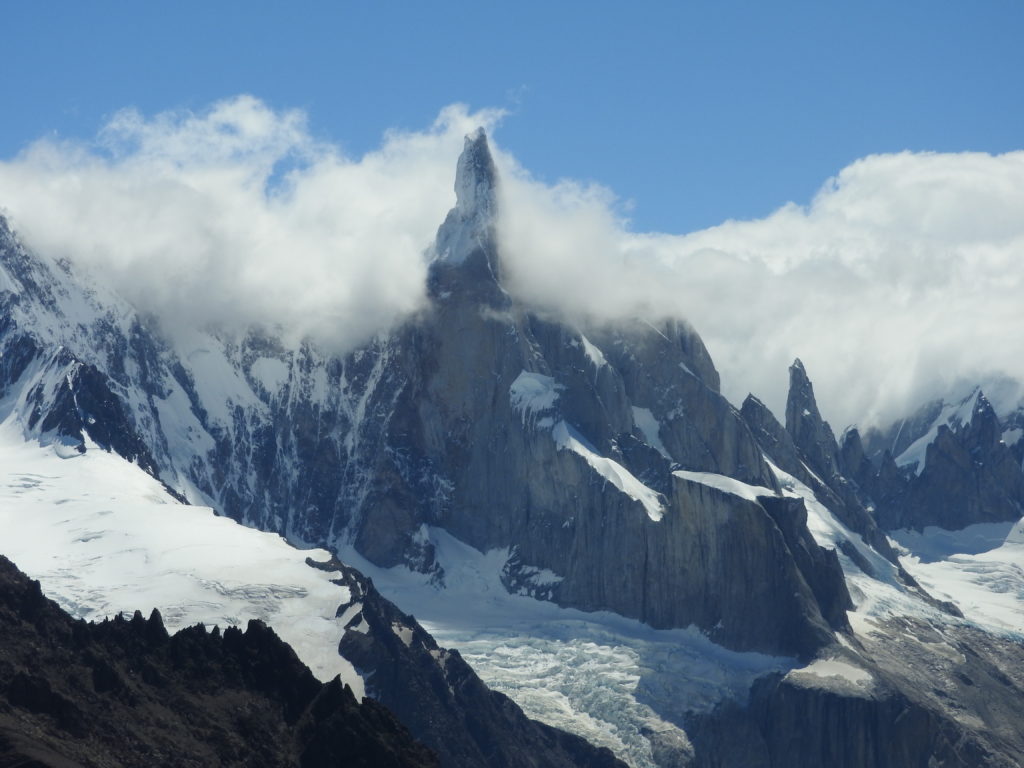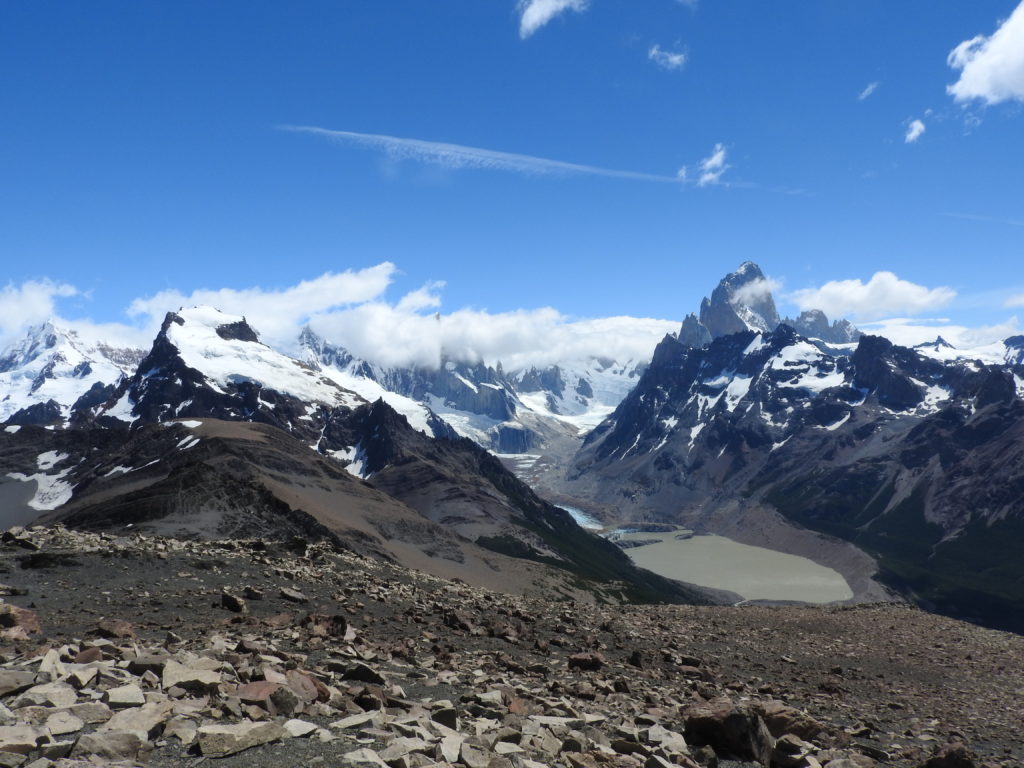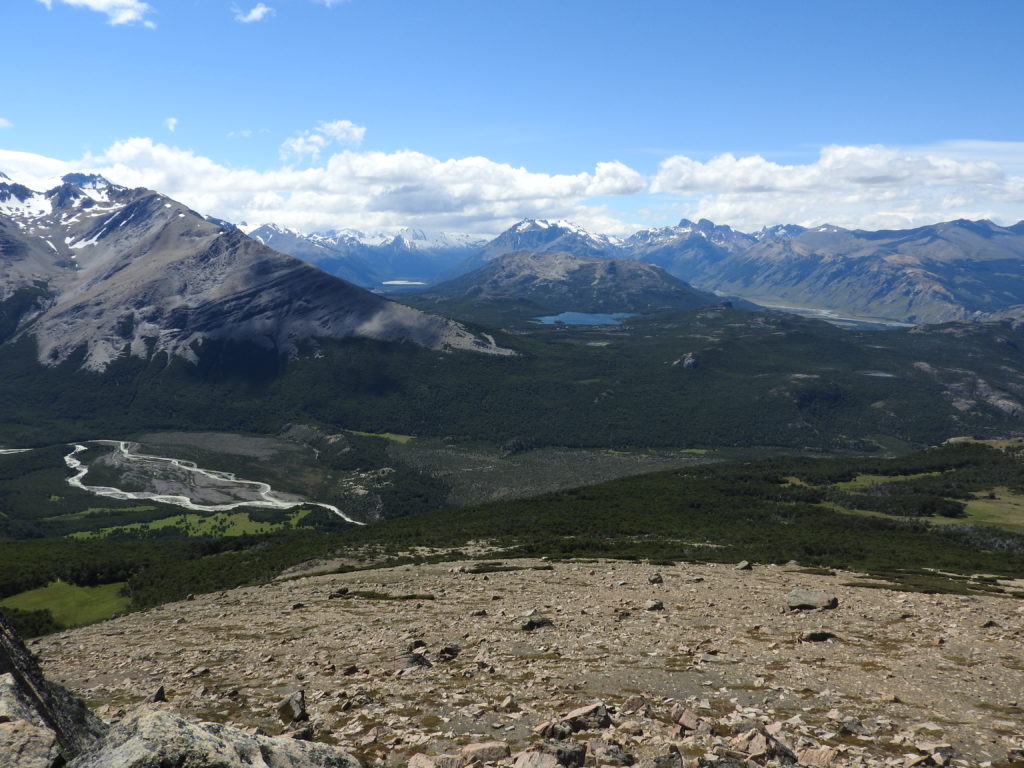 Now that we had conquered the mountain, AND SEEN CERRO TORRE! We felt like heroes, and so we started the descent, which was uneventful – although we still kept checking behind us to see if we could see Cerro Torre again – as if we were mountain peak junkies.. but alas the peak was never seen again, and we were grateful for our 15 minutes of visibilty…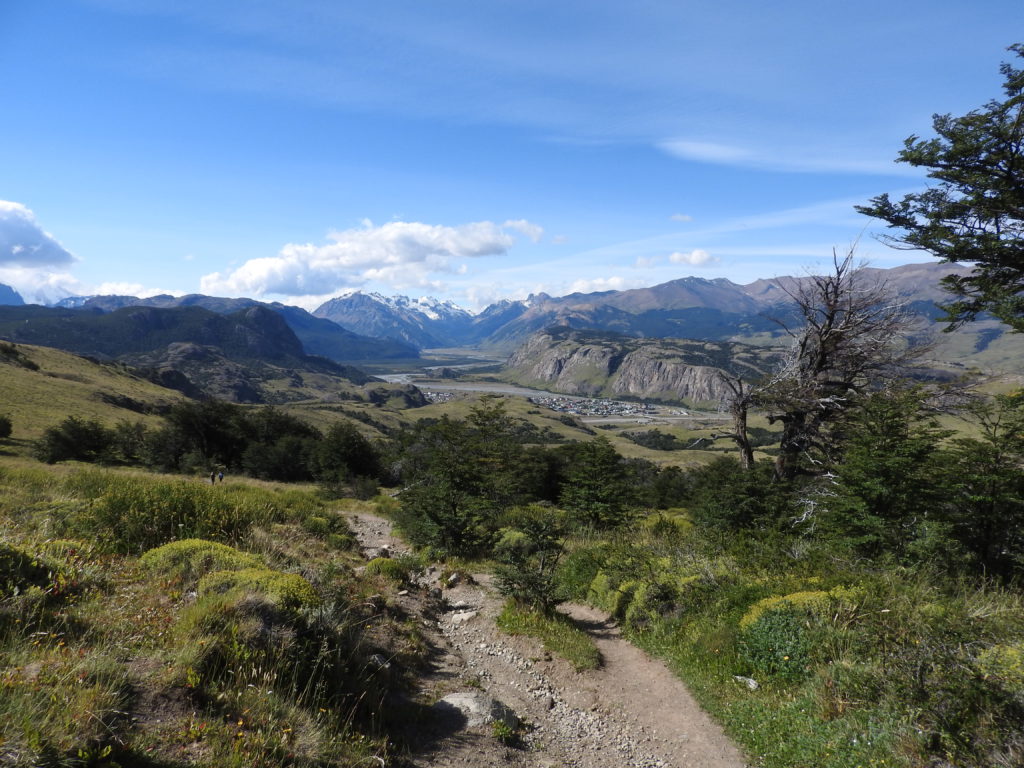 We got back to town a bit earlier than other walks, and we had enjoyed this walk so much that it was in close competiton with the Laguna de los tres walk for the 'best walk' award. Obviously this was a complex and difficult discussion for the walking committee, so we had to have an extra-ordinary meeting, which by committee rules can only take place while drinking IPA….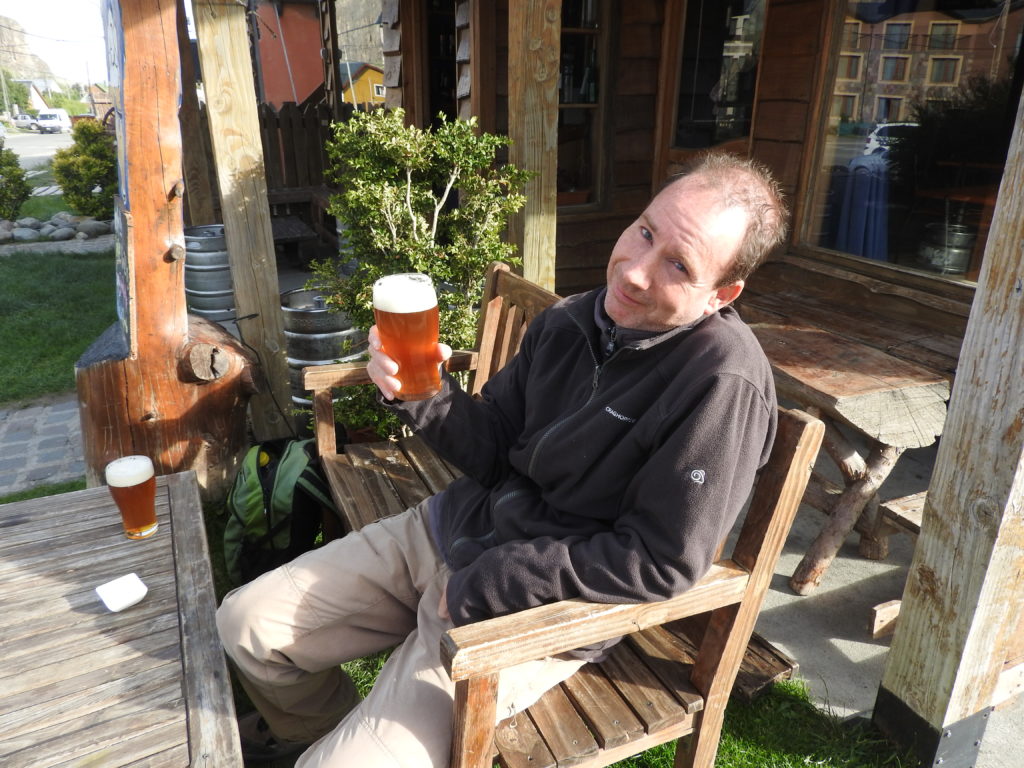 After a tough decision making process, we awarded the Laguna de los Tres walk the 'best walk', and created a special category – 'best overall view' for this walk. We felt bad that the Laguna Torre walk didn't get an award, so we gave it the 'best wildlife' award 🙂 EVERY WALK A WINNER 🙂