Walk to Laguna de los Tres
So it was hiking time once again – this time in El Chaltén – the self-proclaimed hiking capital of Argentina! The walk to Laguna de los Tres was the first of our three full day walks and it was EXCELLENT!, as Bill and Ted might say…
It was 10km each way, and we had planned a side trip to view a glacier adding on another 4km (but only if we weren't too tired 🙂 ). Luckily, being so far south it doesn't go dark until 10pm, so no rush 🙂
We left the hostel after a nice big breakfast and set off at around 9.40am. In the end, we did the glacier side trip, and also a bit of a detour to look for woodpeckers 🙂 and so were back in town at around 8.40pm after around 26km total.
The walk was pretty crowded in parts as it's famous and popular – and we were sadly now in high season in Argentina (January). But it didn't really detract from the enjoyment.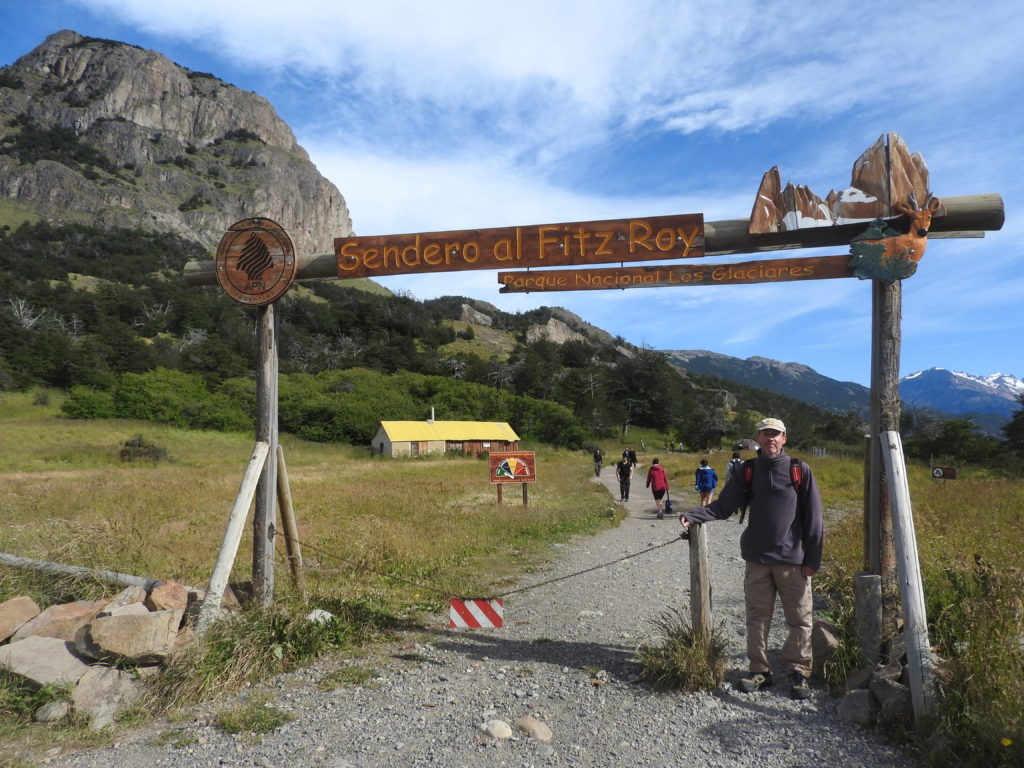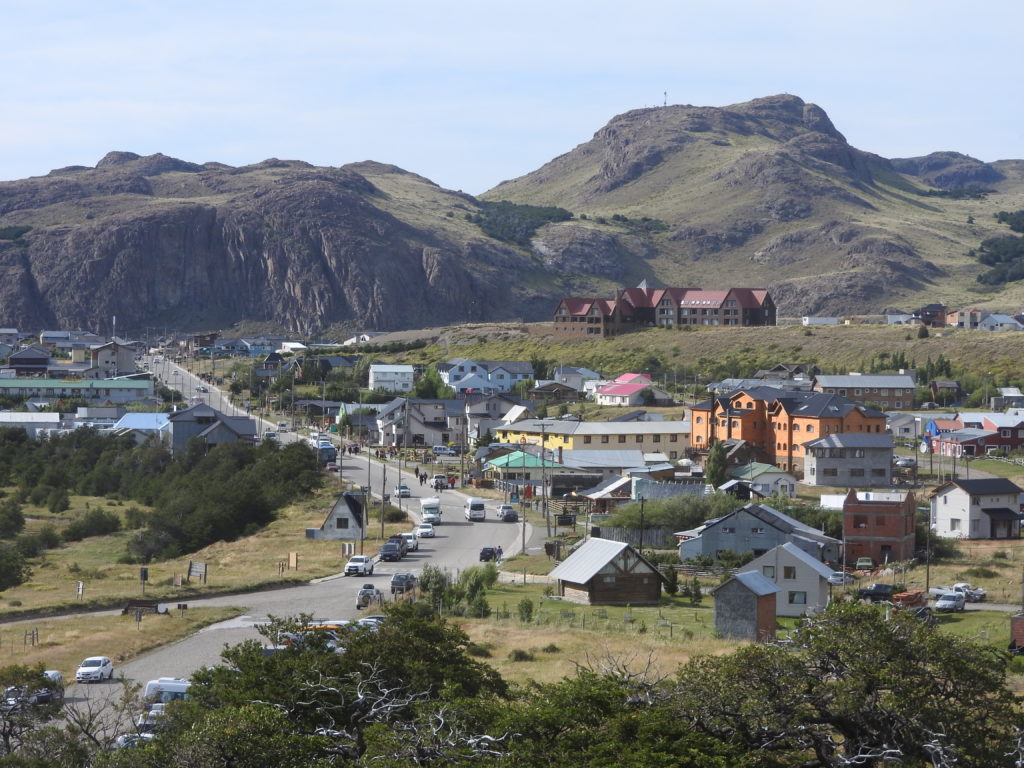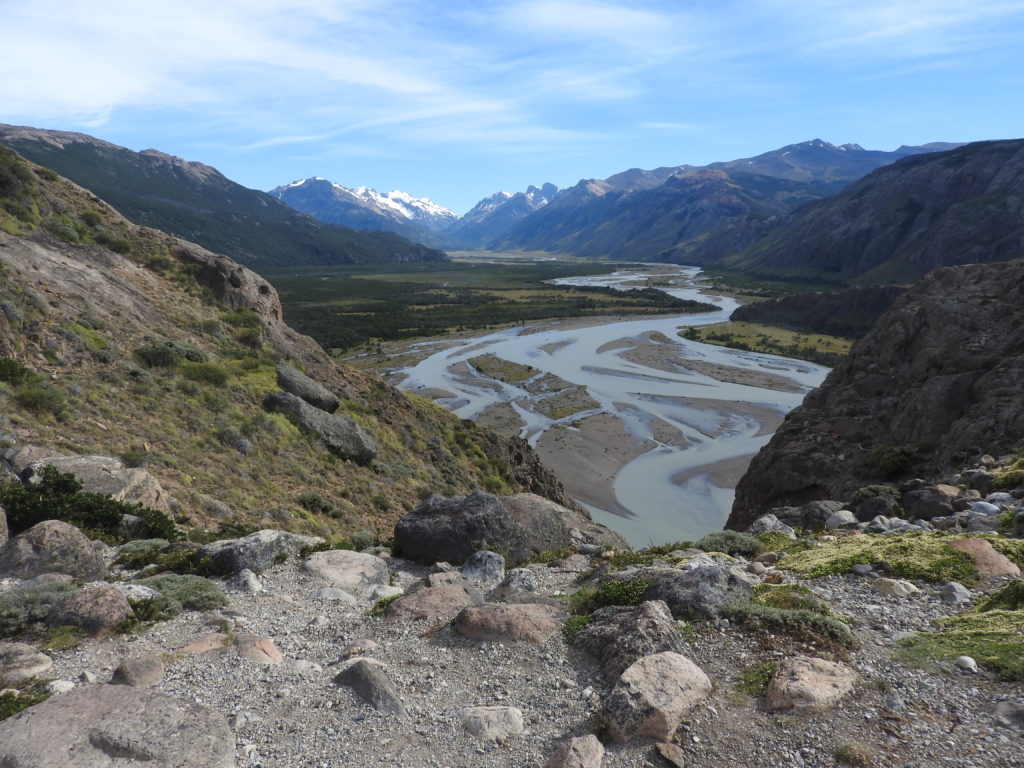 After the first hour or so we got a bit of bird action, with a condor appearing above the ridge…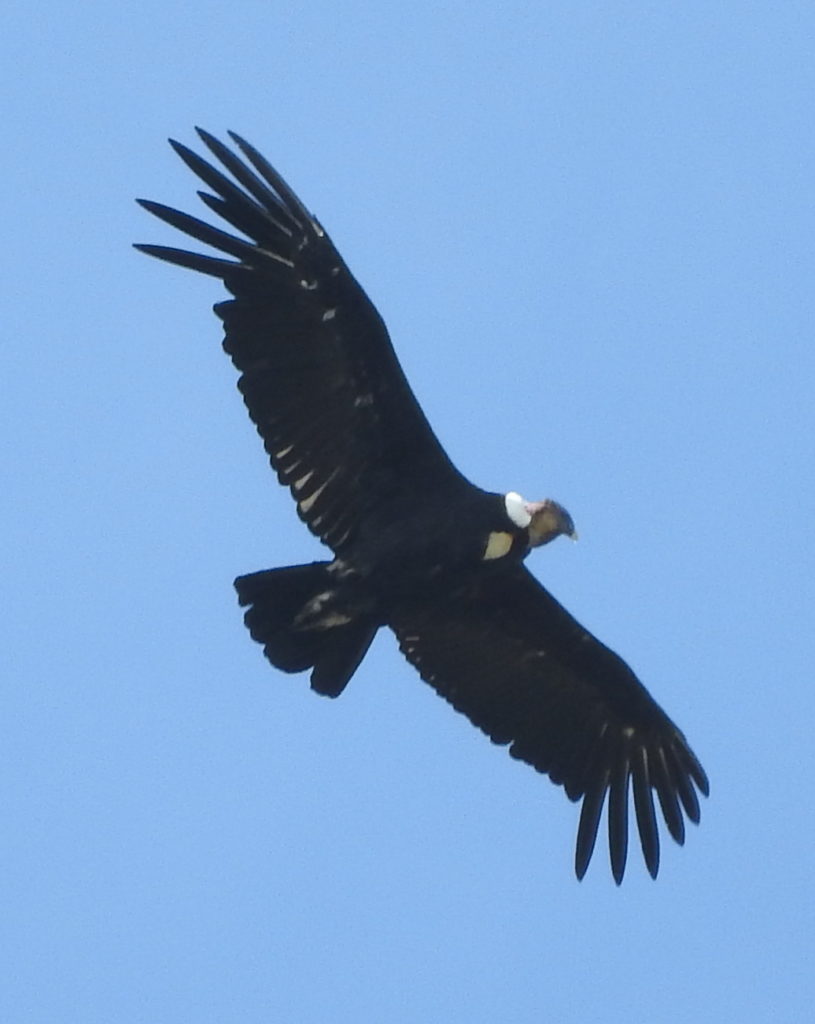 Then we entered the forest, and we discovered our old friend WOODY! 🙂 🙂 Not only that, but female WOODY was there too! They were really low in the trees and easy to spot.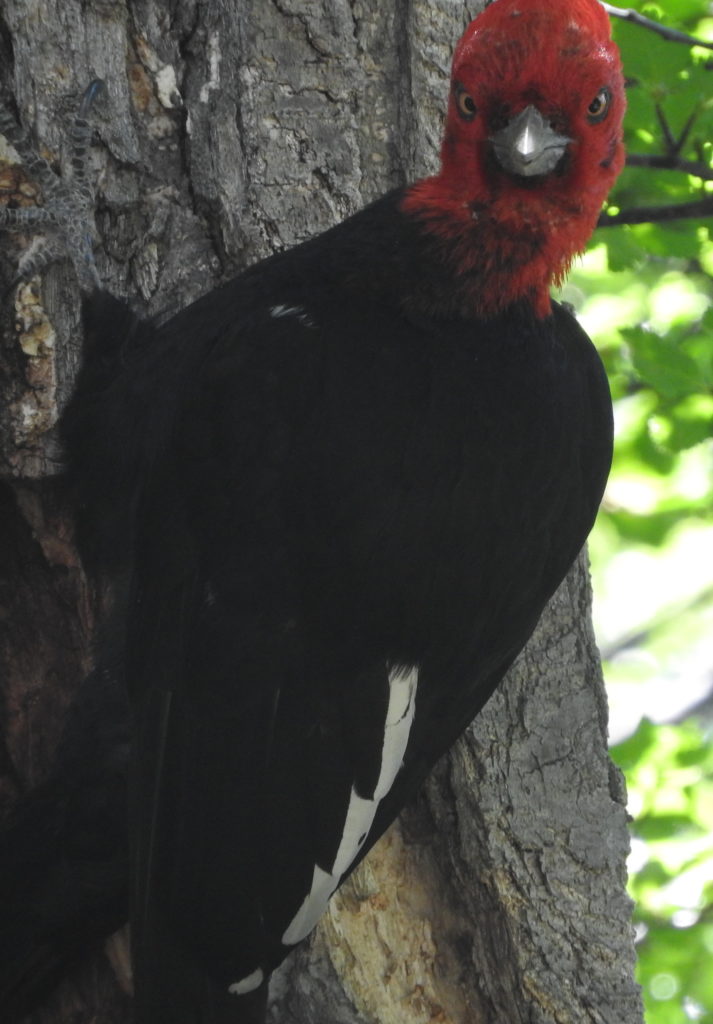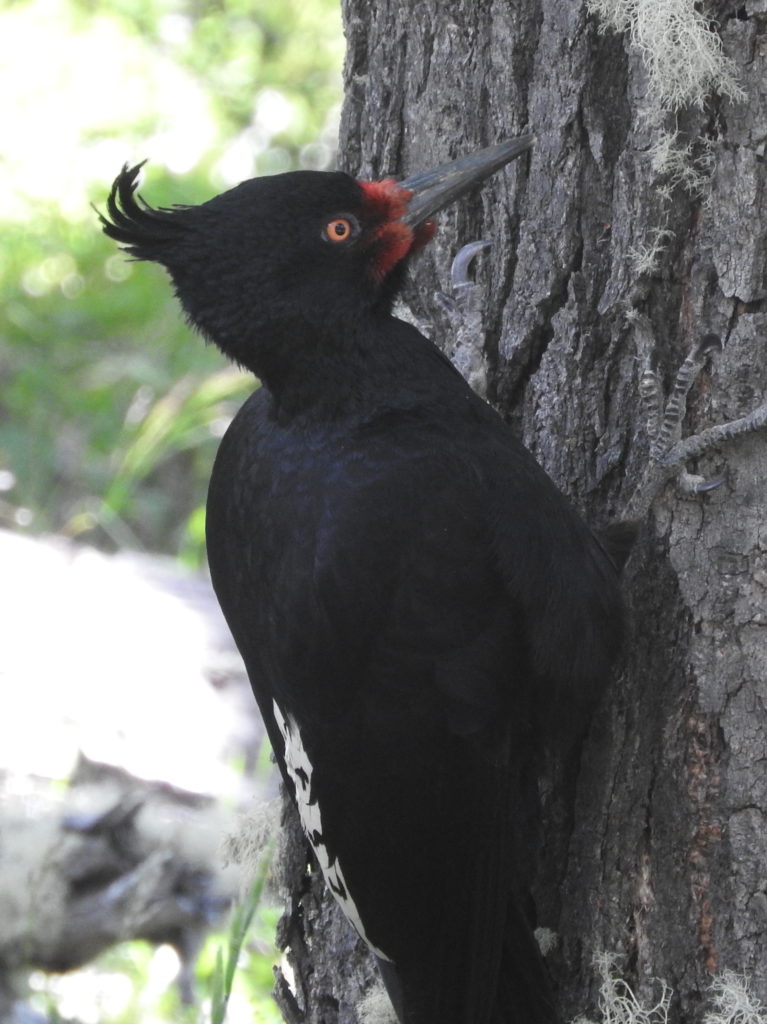 When we came out of the forest, we started getting our first views of Mount Fitzroy. We had a clear day and the mountains looked spectacular.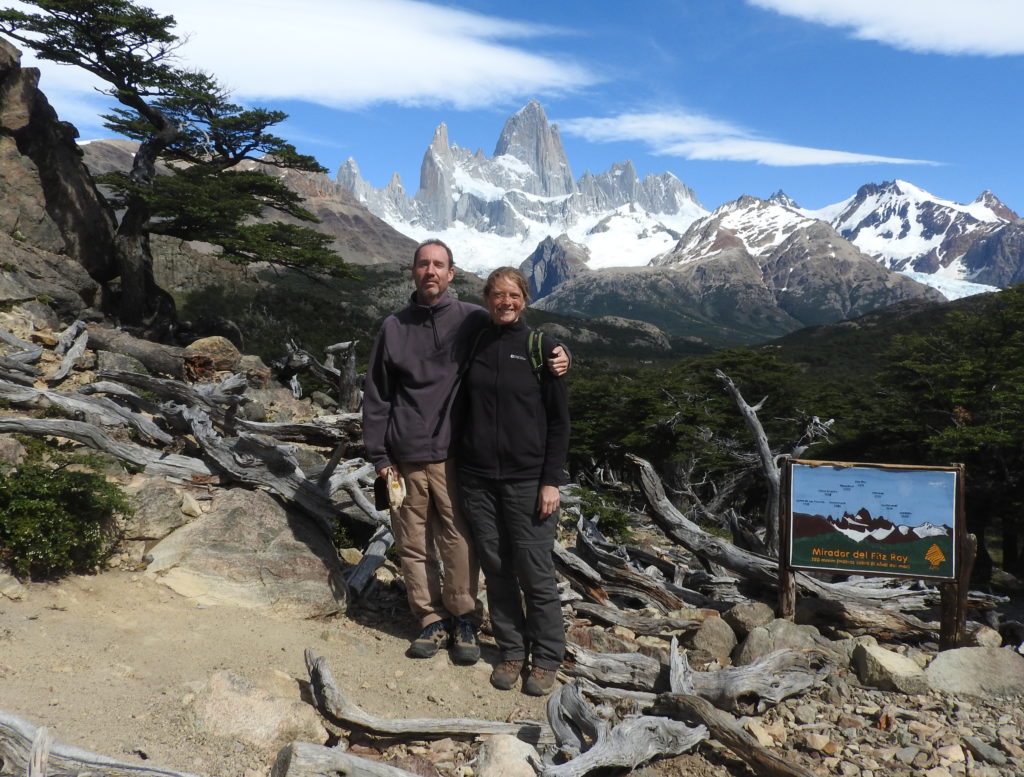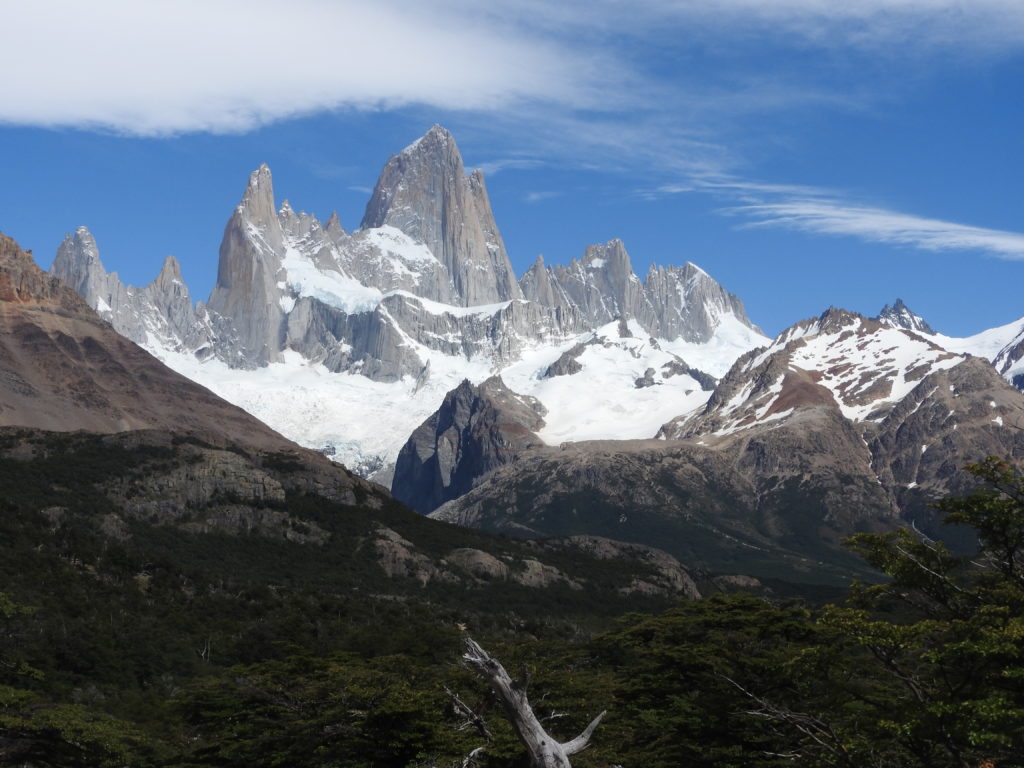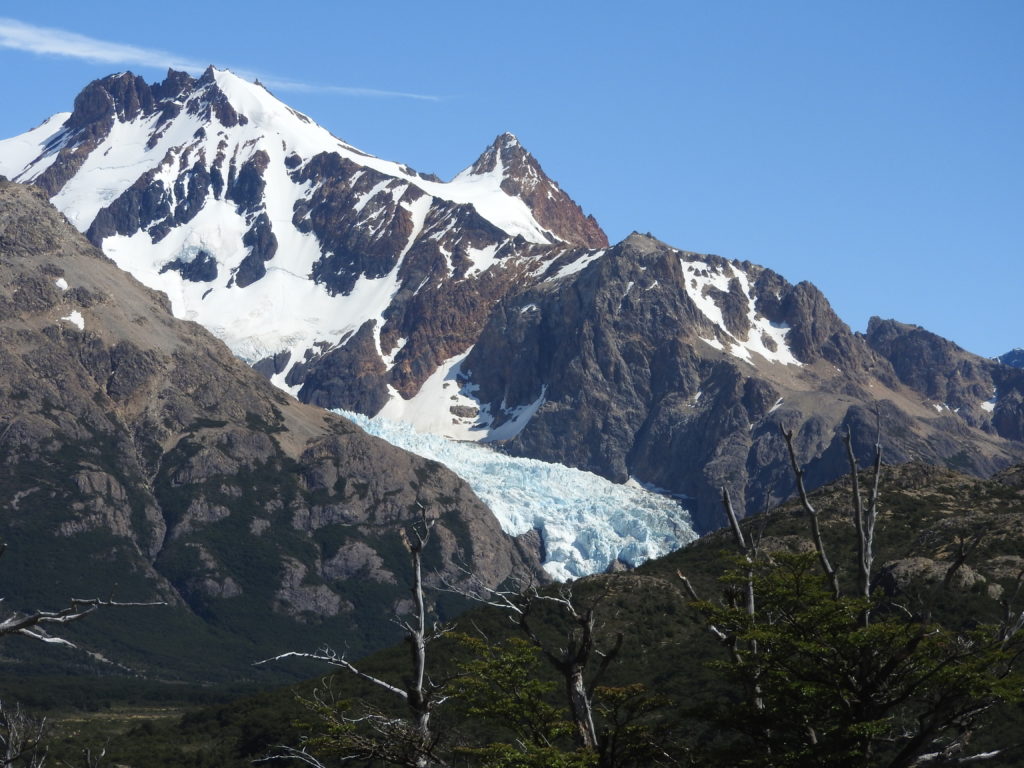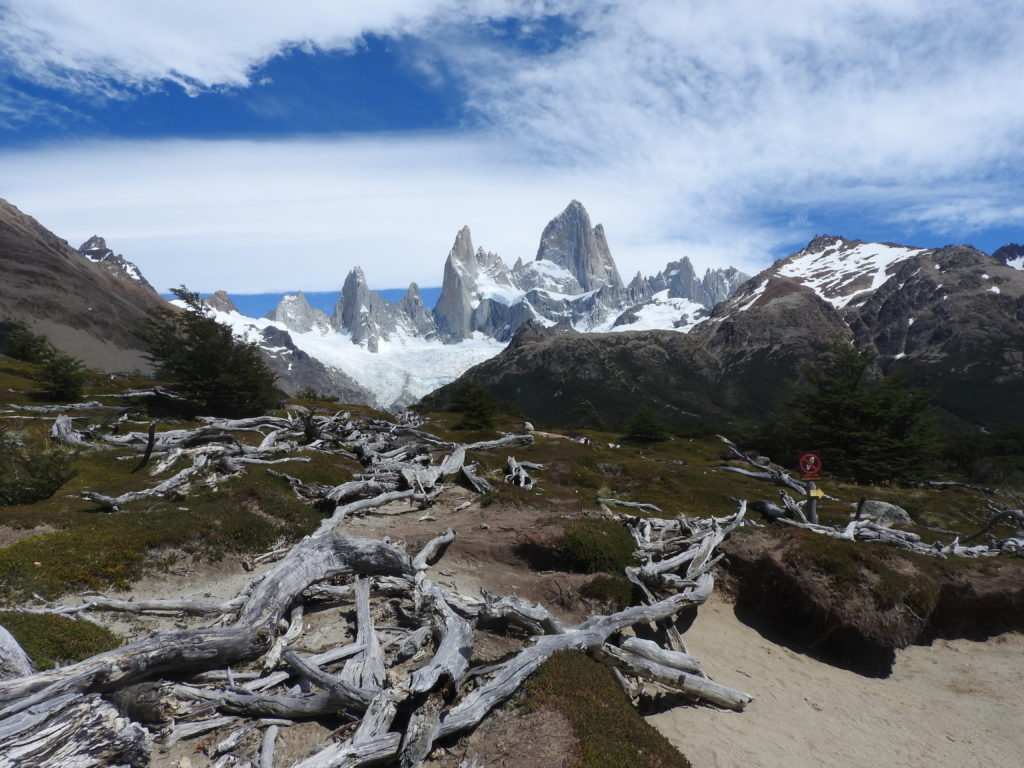 The first 8km of this trail are actually fairly easy, with a gentle gradient the whole time. BUT…… the last 2km to the end of the trail are VERY STEEP! There is a warning sign explaining that there is a 350m ascent over around 1km (I reckon more like 1.5km….) ANYWAY – it was quite hard work, but up we went…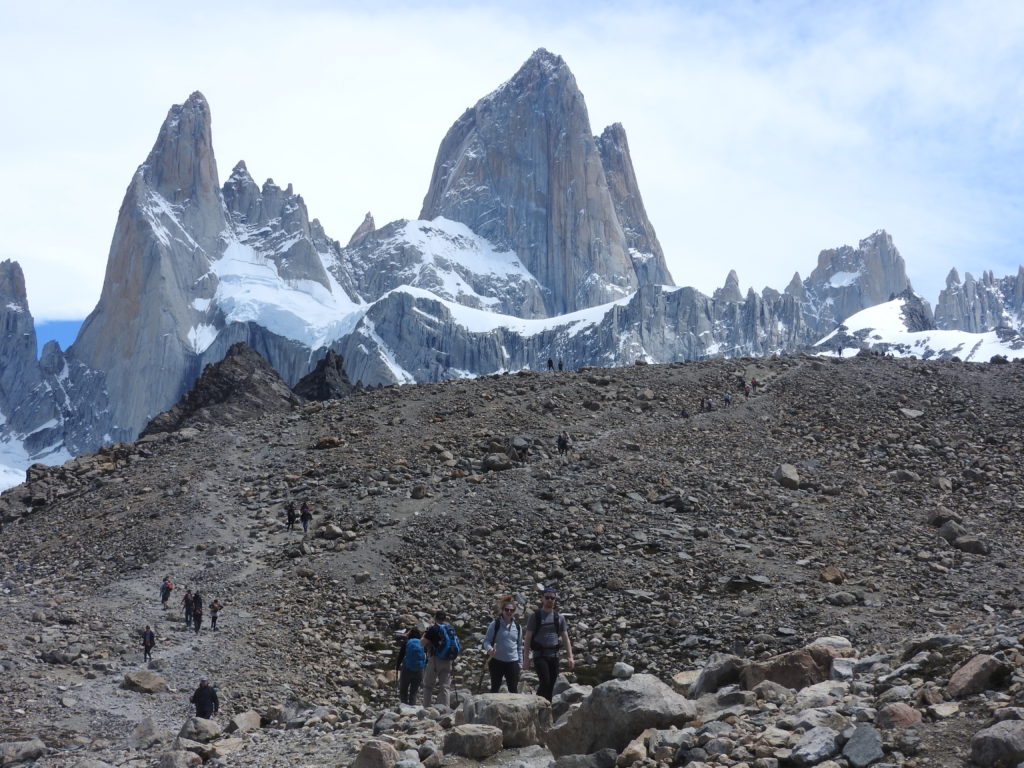 After around an hour we HAD MADE IT! 🙂 The view at the top is a lovely glacial lake in front of the granite peaks. (Laguna de los tres)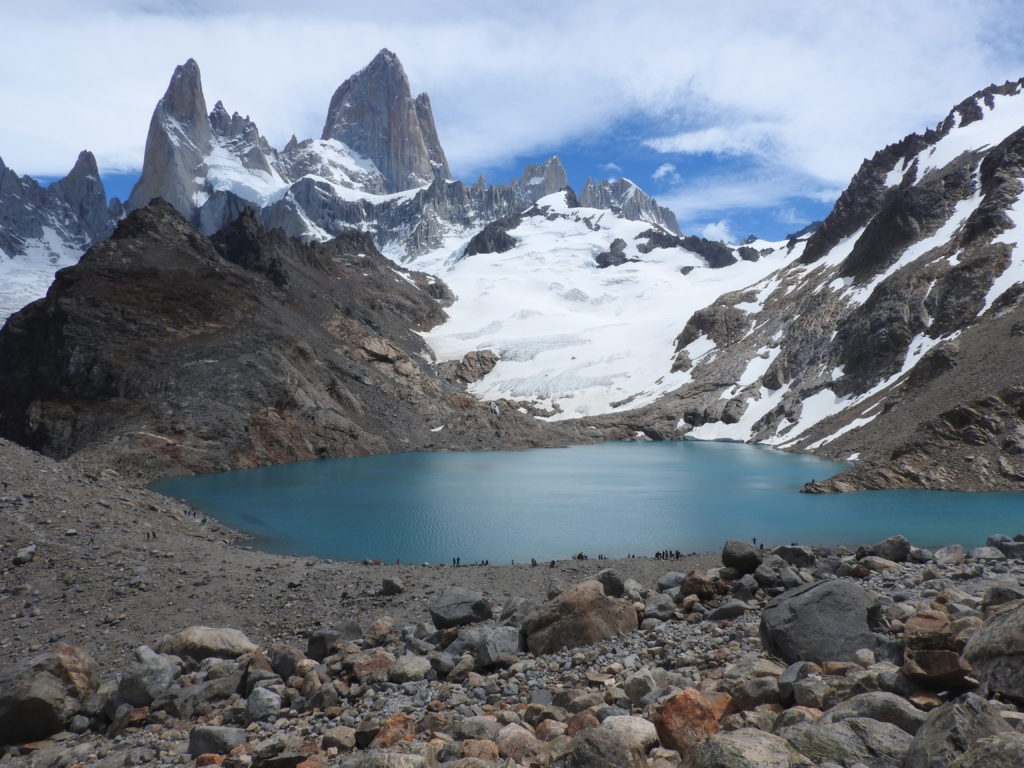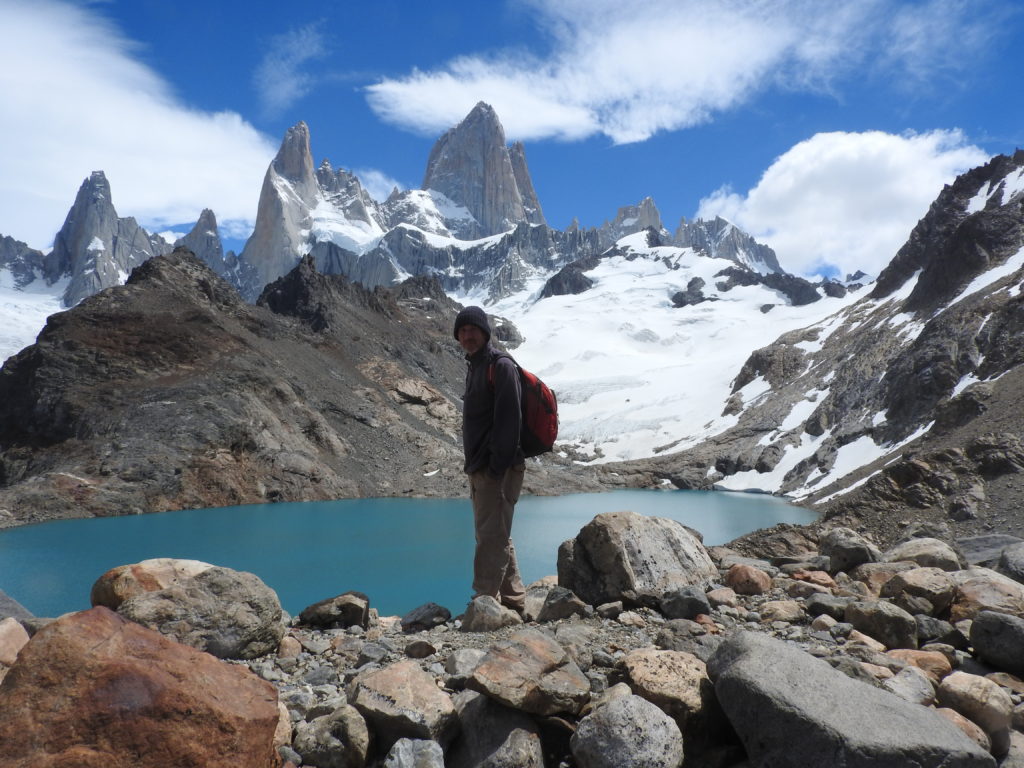 You can go a bit further and go down to the edge of the lake for some exploring, so off we went…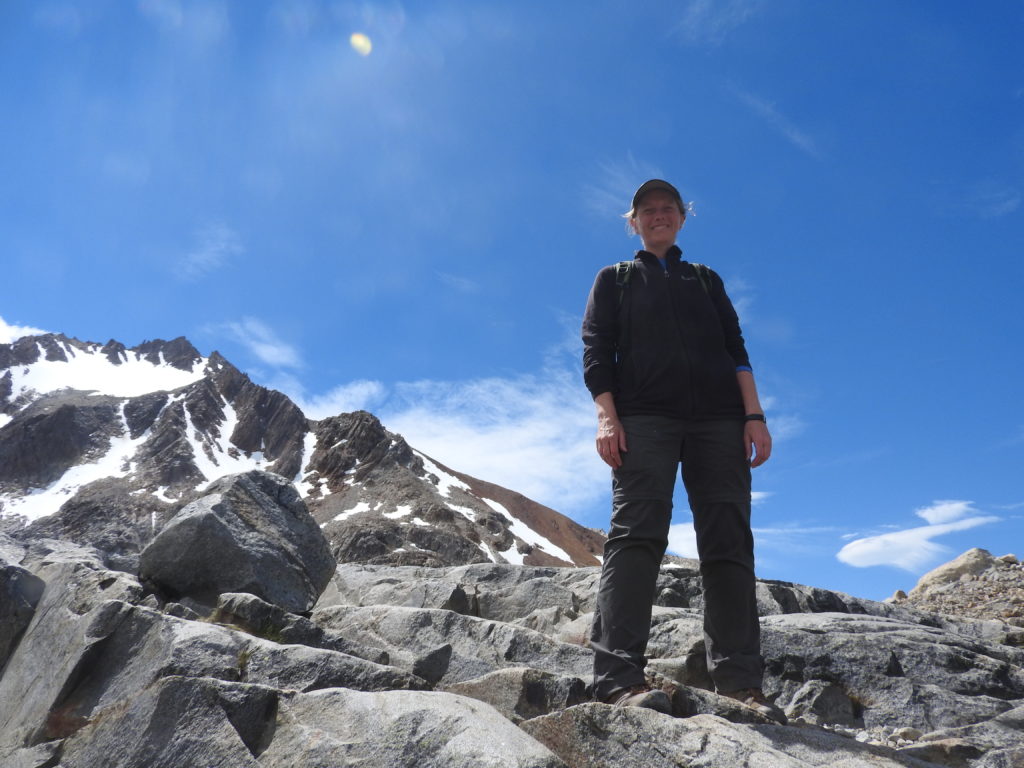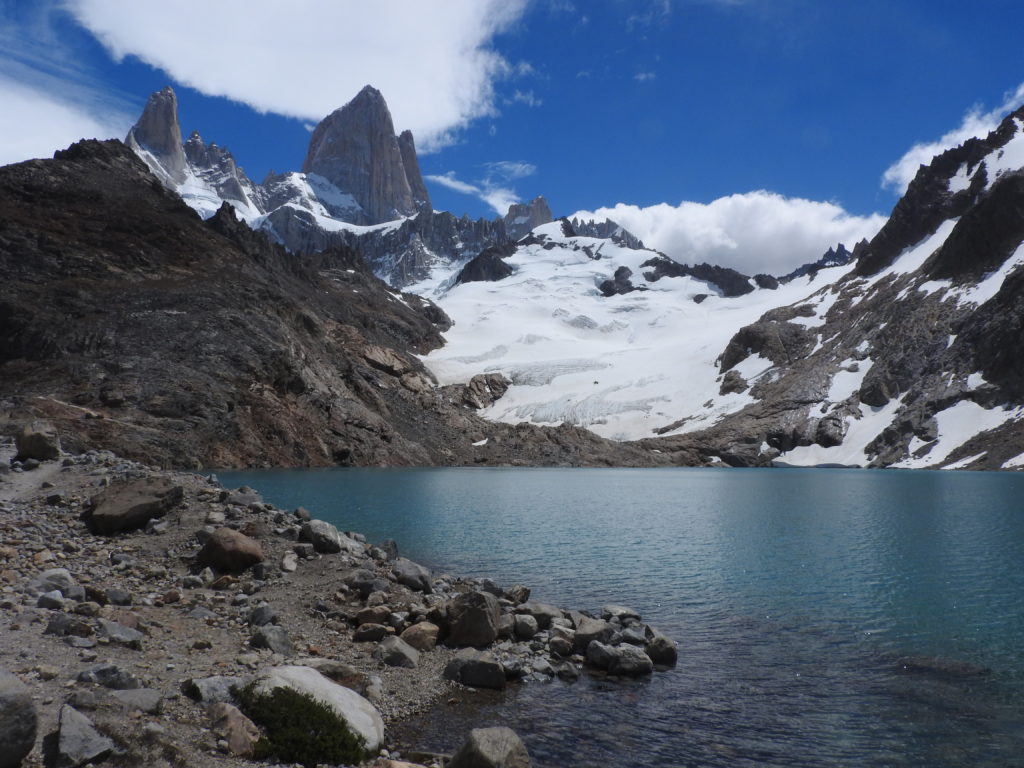 So…. the main trail conquered, it was time to go down and check out the glacier view (Glacier Piedras Blancas)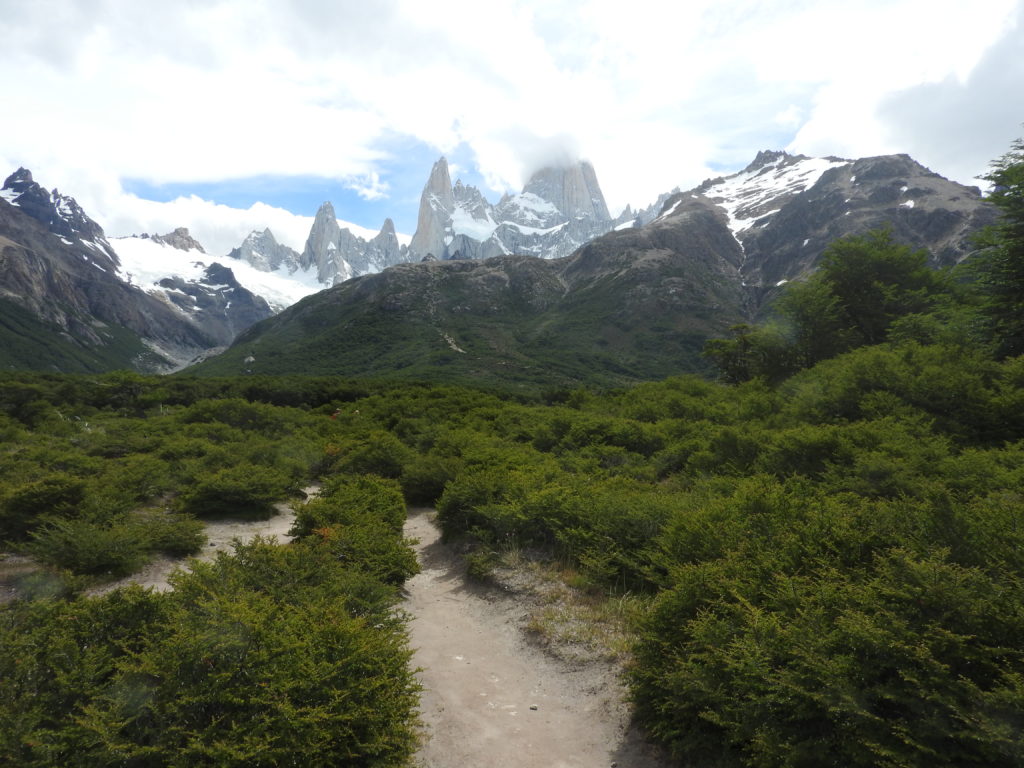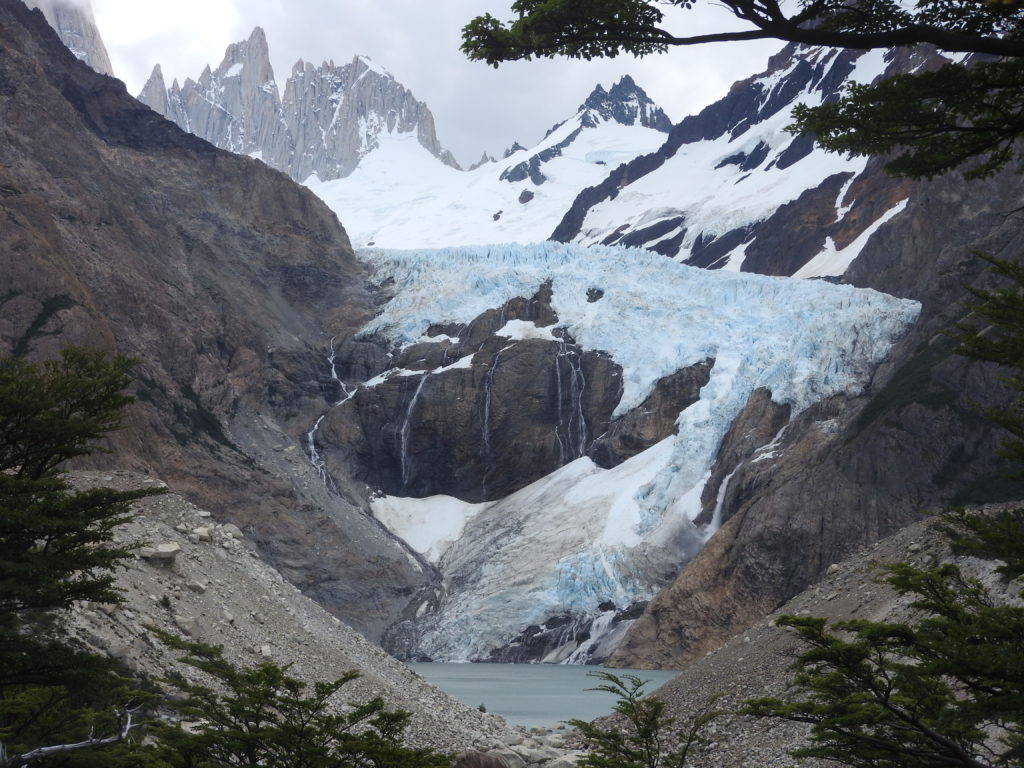 And finally on the way back down there is a slightly different route which takes you past a nice lake. A perfect place to eat the last of the snacks.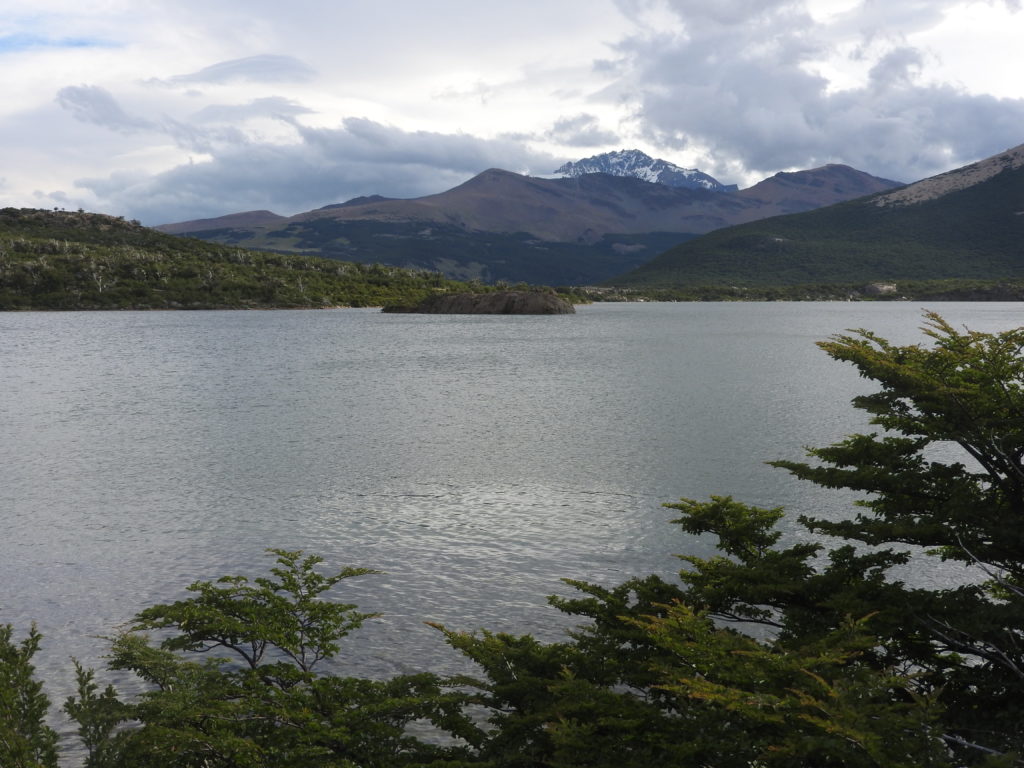 We arrived back in town and the walking committee (that's me and CC) awarded this walk the 'Best walk so far on the trip' award. 🙂 🙂