'What is there to say about Welsh Tea?' I hear you ask…. well this isn't just any old Welsh Tea, this is Patagonian Welsh Tea, something entirely different….. Because the Welsh settled in Patagonia around six generations ago, there are in fact some speakers of Welsh in Patagonia – however we never heard any… BUT there are also Welsh Tea houses, which are for tourists to go into and have Welsh Tea.
At first we thought, 'who would pay $25 AUD per person for tea and cakes?!' (Actually, lots of people in the Blue Mountains would… 🙂 )  But this is Argentina, not New South Wales, so $25 AUD is a lot for some tea and cakes. And having lived in the UK for a long time, we have certainly eaten a LOT of tea and cakes – how different could this be?
But then we read a sign explaining that the cake recipes were from the original Welsh settlers, and handed down through the generations, and were NOTHING like any of the cakes you get in Wales today, and in fact there is nowhere on earth you can get a Welsh Tea like this one, except in Patagonia.
So, we were convinced (I bet you are thinking 'SUCKERS'….) and we went for Welsh Tea in the town of Gaiman, not far from Trelew where we were staying….
Let me start by saying it actually was AWESOME 🙂
Yeah, we really enjoyed it – many of the cakes were indeed quite different, and EVERY single cake was certainly NOTHING like any cake that we had found before in Argentina.
Yeah, I know you are desperate to see what these cakes look like, here they are….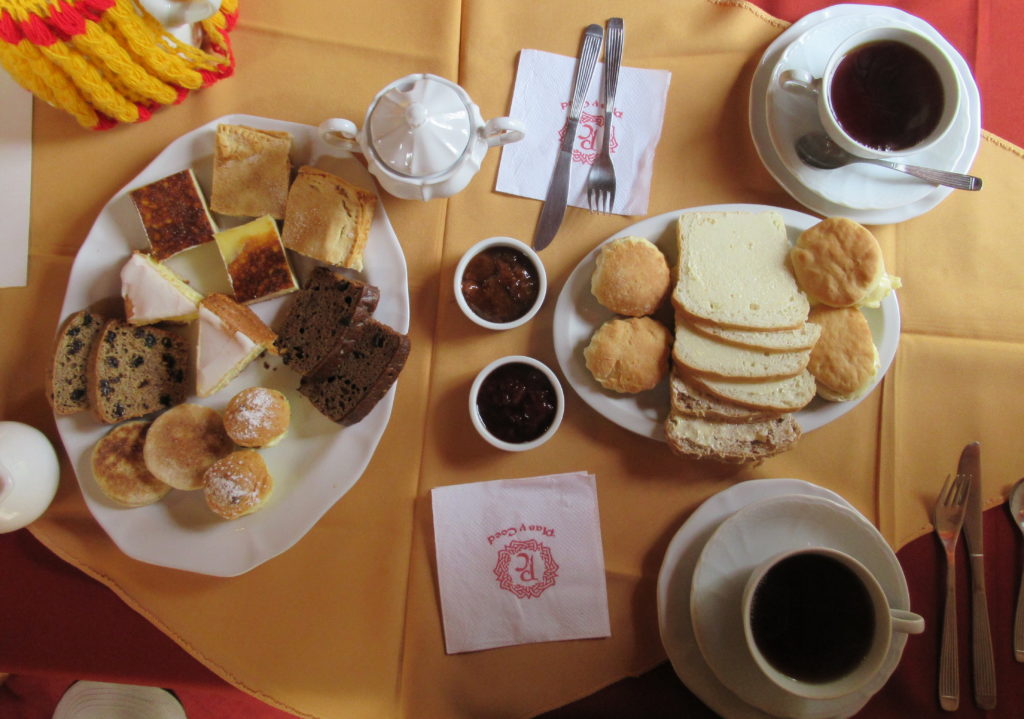 As you can see, there are two sections – on the left, the AMAZING, DELICIOUS CAKES, and on the right, the more AVERAGE, plainer items, BUT they come with the delicious jam that you can see in the pots to the left.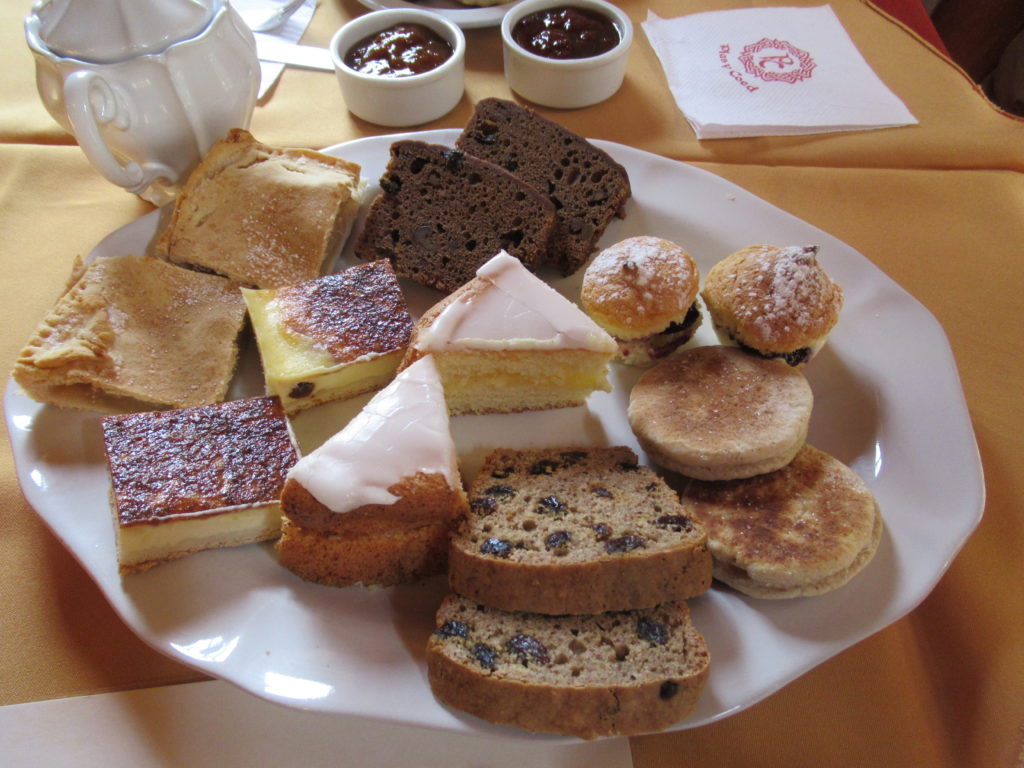 Now as you can see, there is quite a lot of cake available – how does one eat such a selection of cakes? Well, CC and I performed a quick strategy session to determine the order of consumption, and came up with a few guidelines…
– start with a few really good looking ones to build up the enthusiasm and excitement.
– then put in a couple of more ordinary ones – see if there are any hidden surprises (there were!)
– then take on the house speciality – the most famous and delicious cake – in this case it's called Torta Negra, a rich dark cake
– after this, one more 'ordinary one'
– at this point, assess how full you are. If there is a danger of not finishing, then pick out the two weakest cakes and make sure you don't eat those until the end – just in case you can't manage them.
– proceed with the rest of the cakes, ordering based on type, to keep similar looking cakes apart in the eating order.
– after each cake, take a drink of tea while you consider the next cake.
We were very proud of our cake-eating strategy, and the whole thing vastly exceeded our expectations. Every cake was EXCELLENT! 🙂 As a side note, the actual tea (the drink) was fairly ordinary, but pleasant enough.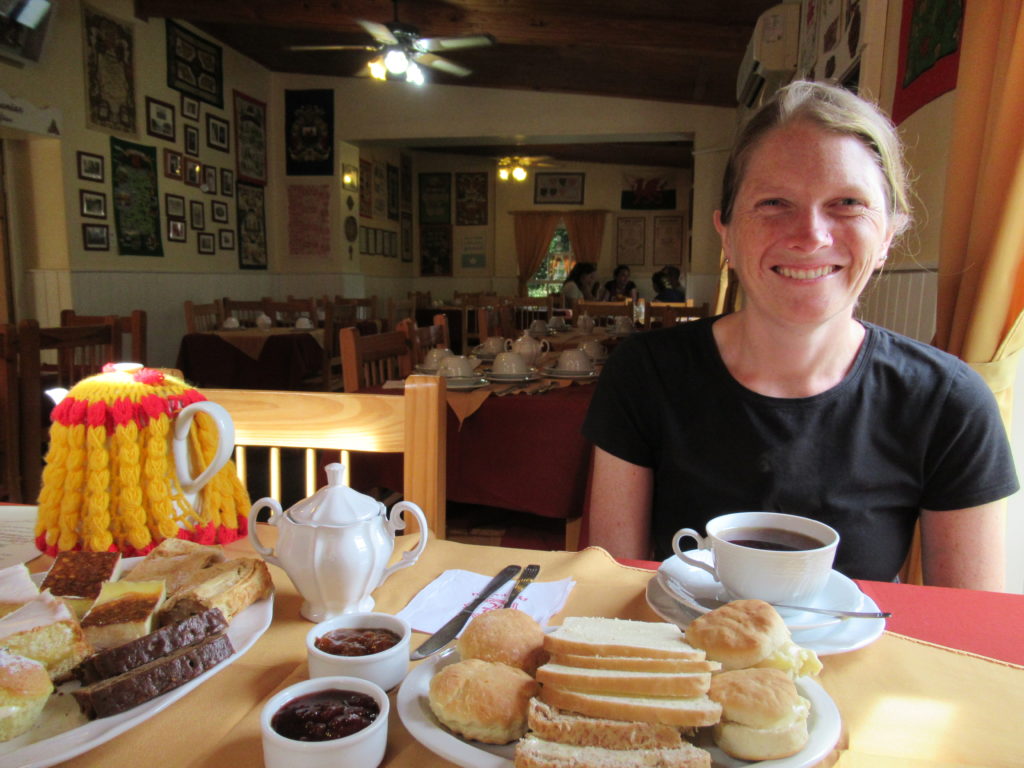 You may be wondering if we actually did eat all these cakes?! Well… YES WE DID 🙂 🙂 🙂 When we left the Tea House though, our walking pace seemed to have been reduced by 50% and we felt a little odd…too much cake can be dangerous perhaps…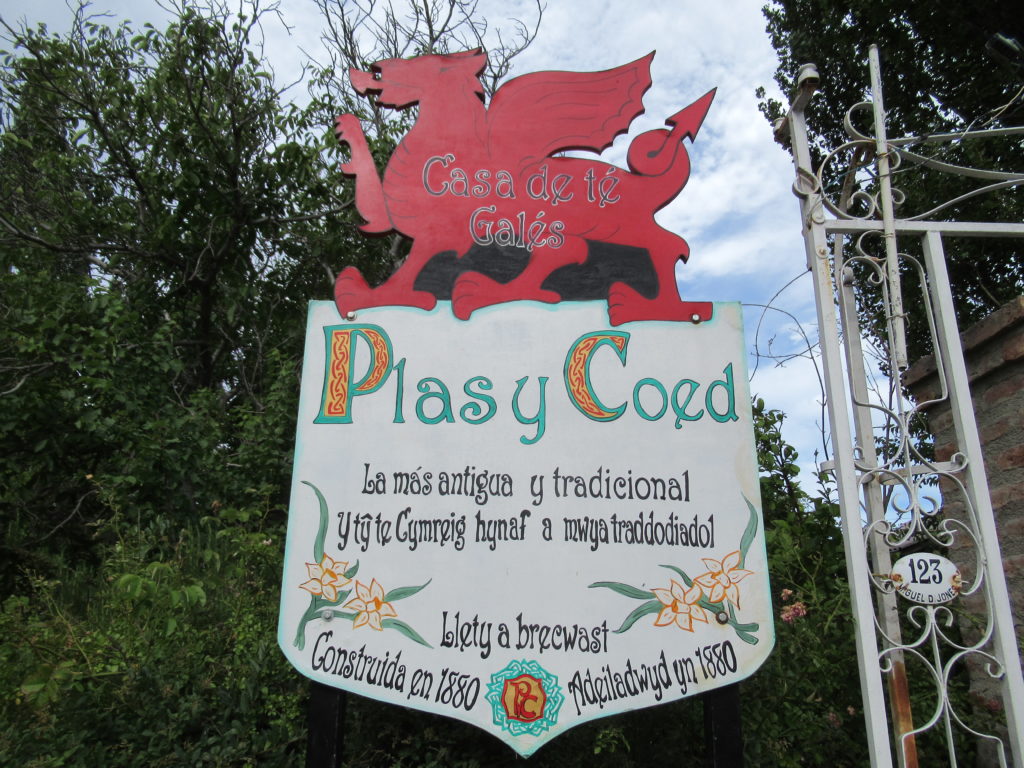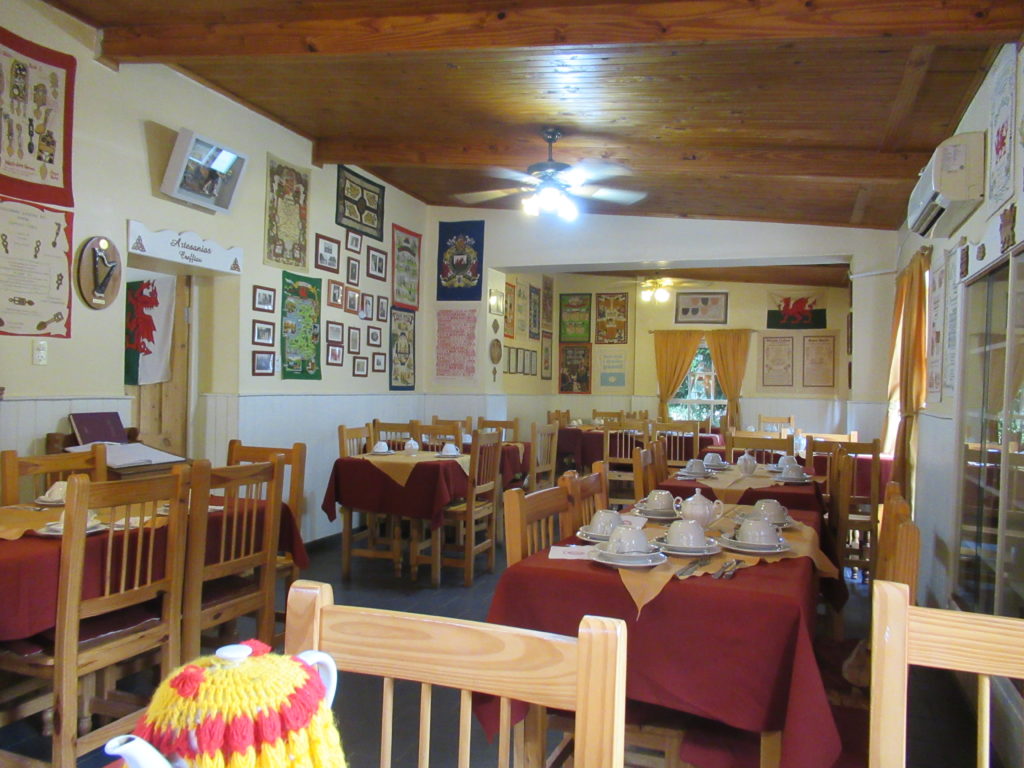 All in all, we highly recommend the Patagonian Welsh tea 🙂 A small lunch is a good idea, and then if you go around 4pm, you can eat all afternoon… 🙂
We didn't eat any dinner that night….