So it's time to write about the Food of Paraguay! Although we are in Brazil and there are no posts about Food of Argentina, or Food of Chile… there is a good reason for that….  we are going back to Argentina and Chile, but not to Paraguay..
Anyway, I have a lot to say about the food of Argentina, not all of it good! 🙂 But I am reserving full judgement until we go down the east side of Argentina, and visit Buenos Aires…
So… let's start with breakfast!
We have limited data on breakfast, as we only stayed in 3 places during our trip to Paraguay, but it seems that generally they are EXCELLENT! Consisting of bread, cheese, ham, assorted jams, chipa (more about this later), and cake!
Yes, cake for breakfast!
It was an all you can eat buffet, and it's very easy to overeat let me tell you. But we have extreme willpower and often a bus to catch, so I like to think of ourselves as 'moderate' breakfast eaters. 🙂
This is MILES better than the standard Argentinian breakfast of 'one cup of weird coffee, and 2 very small glazed croissants' (this breakfast has an official name in Argentina, but that's for another post…). But I digress, back to Paraguay….
Snacks
One of the greatest things about Paraguay is Chipa
These are a cheese/dough based bread thing – there are lot of variants, but in Paraguay they are invariably hot, fresh, and really tasty. Whenever you are on a bus, people come on and sell them. EVERYBODY buys them. Sometimes we had to buy them just not to feel left out! (Yes, that's what we told ourselves). We ate these most days, and it means you don't have to worry about getting hungry on bus journeys. The most famous and tasty chipa are from Coronel Bogado, and we were lucky enough to be on a bus passing through. So many people want the chipa, that the chipa seller has to get on the bus at the edge of town on the way in, so they have enough time to sell all the chipa before the bus leaves the town. We were near the back of the bus, and panic and fear was setting in case the chipa ran out, or the seller had to get off… so stressful… but YES – in the end we got the famous chipa – and they were VERY tasty… but also the most expensive chipa in Paraguay… perhaps there is a connection….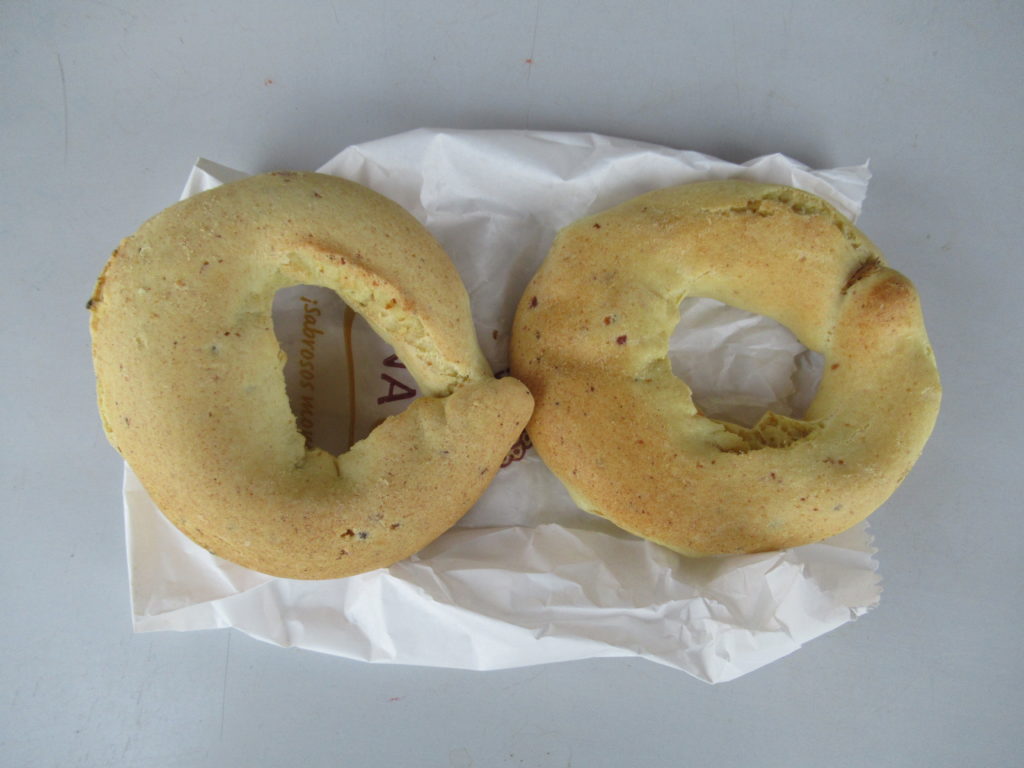 There are a bunch of other bread type snacks which don't stand out that much, but another good one is Mbeju
Less popular than Chipa, but still tasty…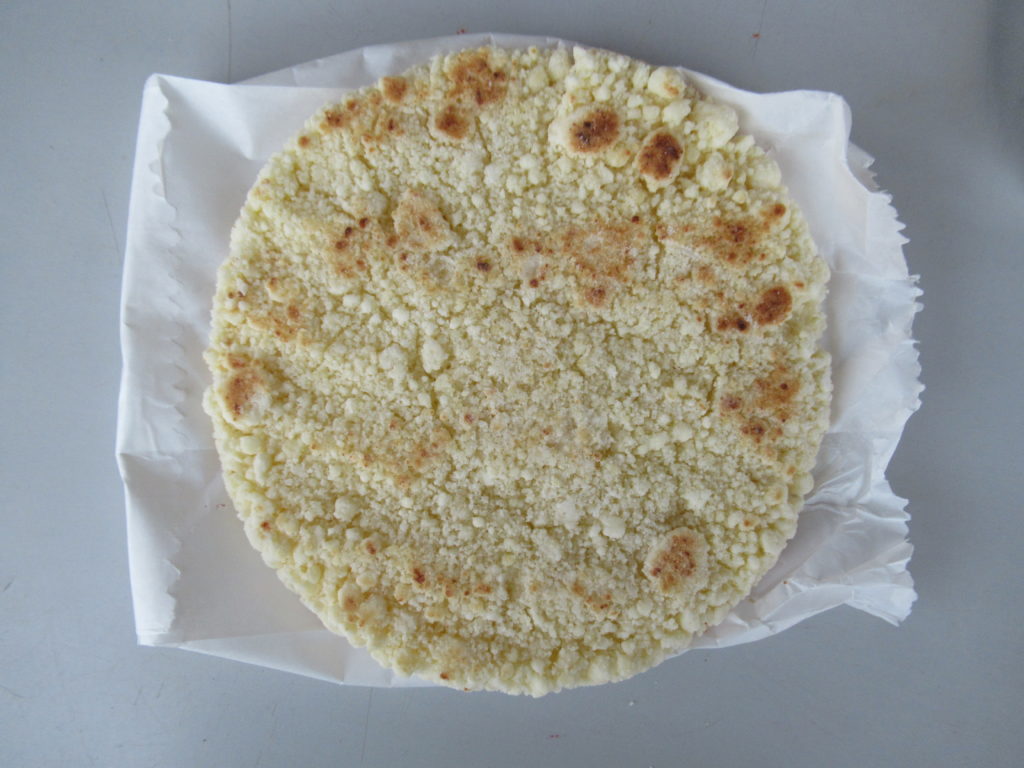 An honourable mention also to Sopa Paraguaya – which sounds like it might be soup, but actually is more like a bready/quichey thing. We ate a lot of this, but didn't manage to take a picture – we are losers who must try harder… you will just have to read about it instead:
Lunch
Lunch in Paraguay was often a bit of a mystery. Aside from the usual pizza and snack based options, there were some Paraguayan speciaities, but I never really understood exactly what they were called.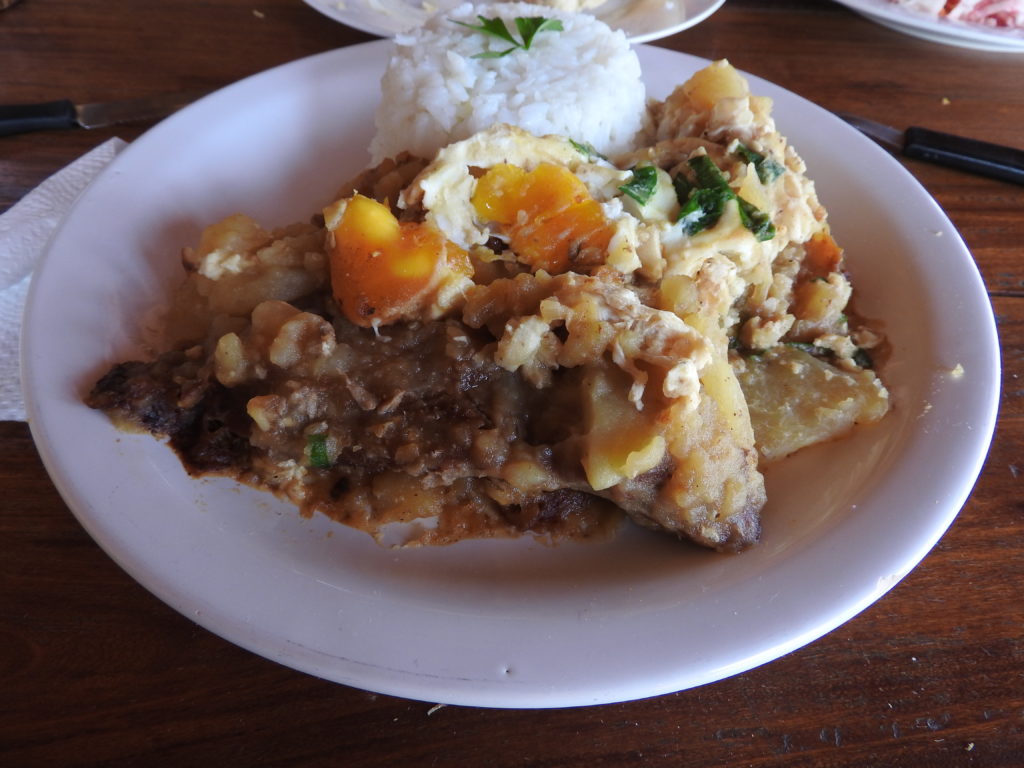 You can of course always get hotdogs… but they're less available than in Argentina..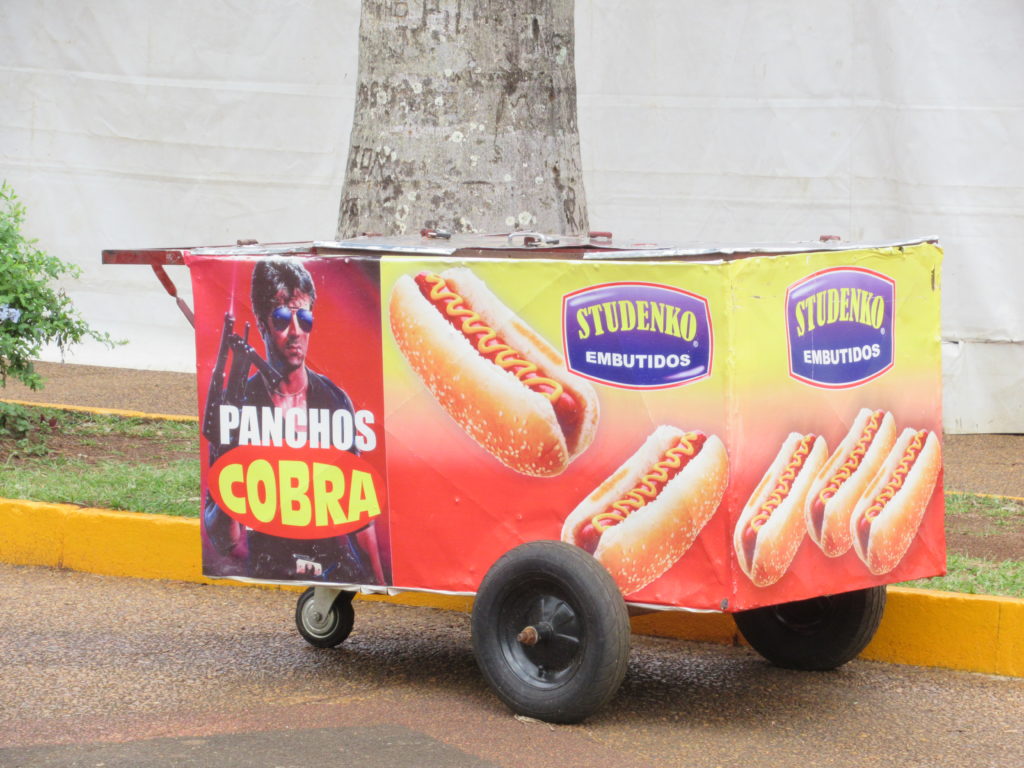 The other great lunch option in Paraguay is the 'pay per kilo' buffet. This seems to exist everywhere so far in South America, but Asunción had a particularly good one. Basically you fill up your plate with whatever is on the buffet, take it to the counter, and they weigh it, and you get charged per kilogram of food – the heavier the food, the more you pay… so there is of course a strategy of eating light things, which would cost less… but then maybe it wouldn't fill you up as much… tomatoes are annoying because they are really heavy but I like them 🙂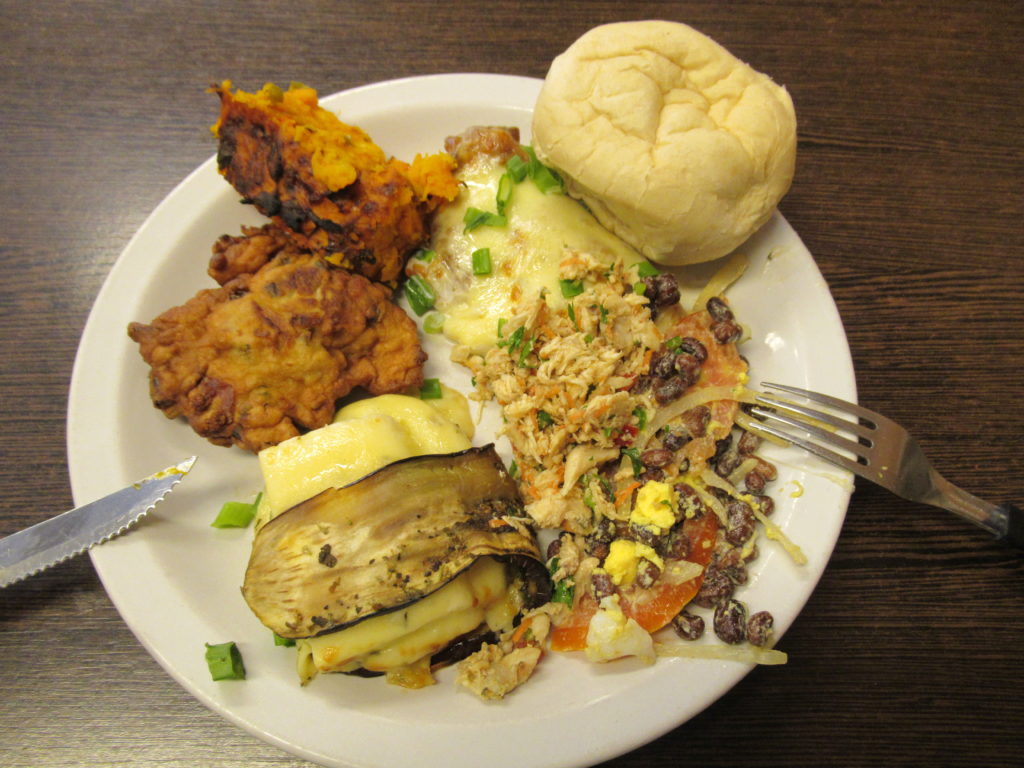 Desserts
It would be wrong and evil not to try out random desserts available in Paraguay, but the starting point is always ice-cream/gelato. This proved to be a little disappointing in Asunción, but amazing in Encarnación – so the jury is out on Paraguayan icecream….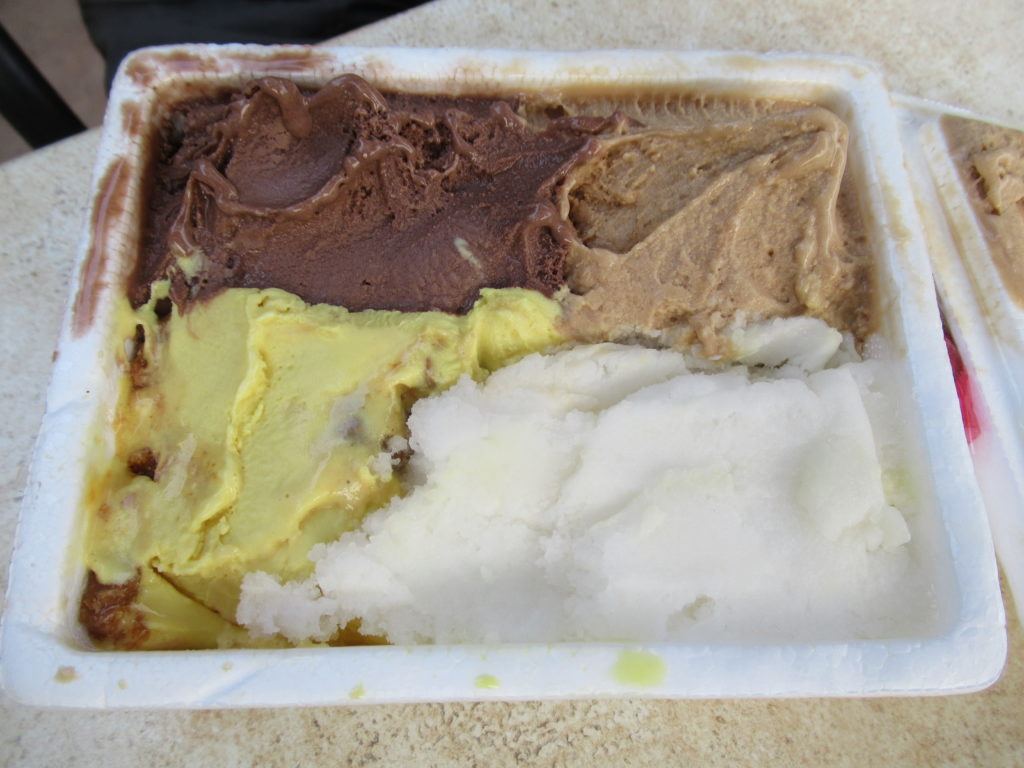 To be honest, the desserts were mostly a bit weird, especially one which was labelled with Anday Kamby – in the supermarket. Crap name, crap dessert…..(if Anday Kamby is your favourite dessert in the whole world, please don't be offended, but the truth can hurt sometimes…)
We tried to look up what it actually was, but it doesn't seem to exist?! 'Kamby' apparenty means milk. 'Anday' is probably a typo from the supermarket price labeller… guess we will never know what it really is….. but I'm going to declare that 'Anday Kamby' means – 'fruit with weird tasting white liquid that superficially resembles milk'.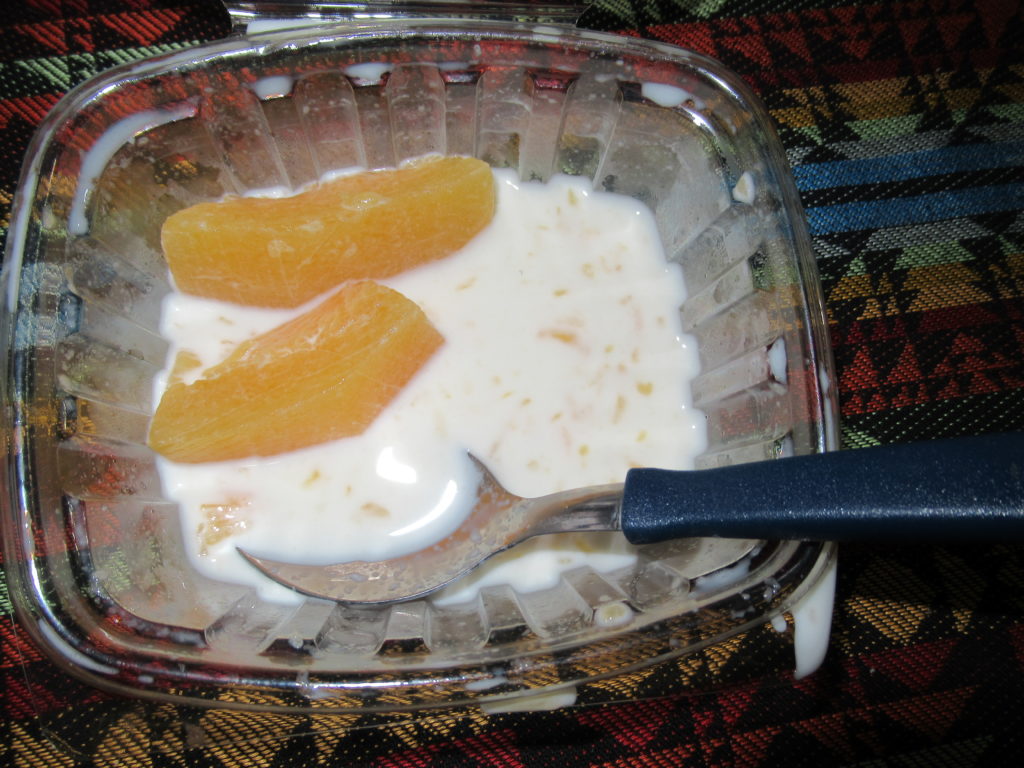 Budin (just the Spanish word for 'pudding') is also popular here (as in Argentina). It's basically bread and butter pudding, usually served with lovely Dulce de Leche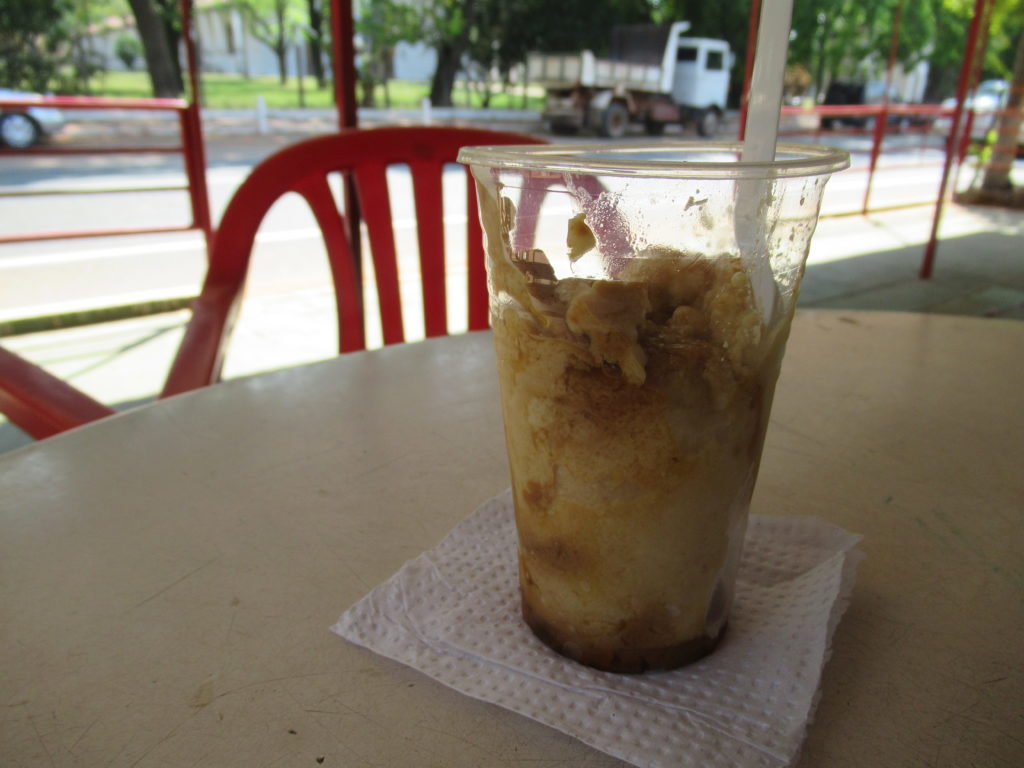 Beer
There is Brazilian, Argentinian, and some local beer (more about that in another post), and also craft beer, which seems to be a thing absolutely everywhere now.
Heineken is also very popular – probably they have a giant marketing budget to put up massive billboards everywhere to persuade people to drink it… Apparently it tastes just as good in Asunción, as it does it Sydney… yeah.. not a selling point to me….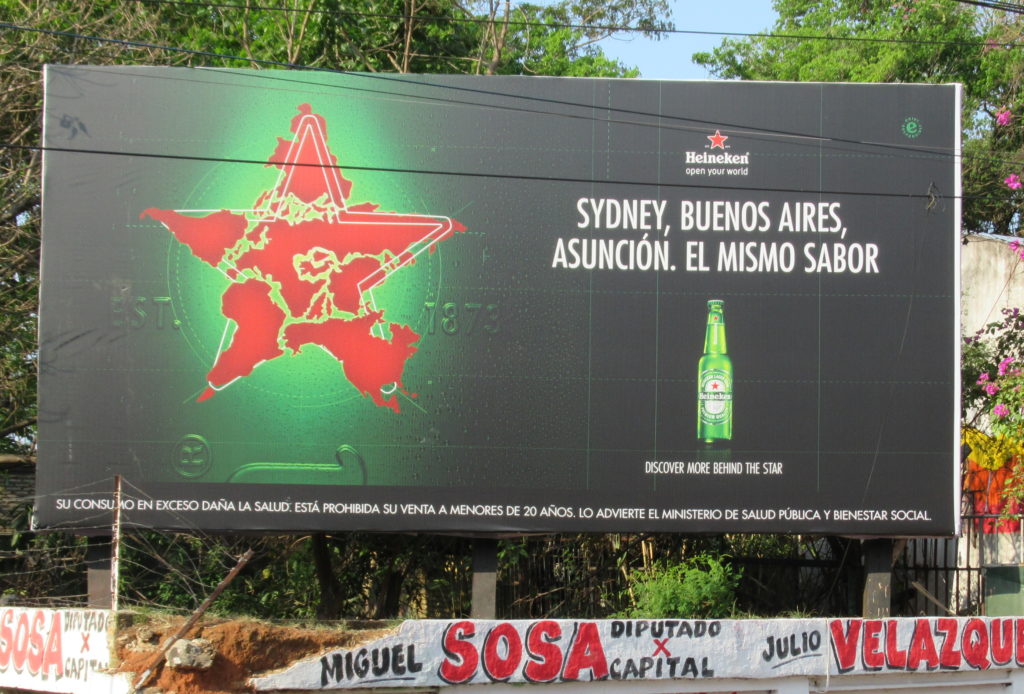 All in all, eating and drinking in Paraguay was a very pleasurable experience.